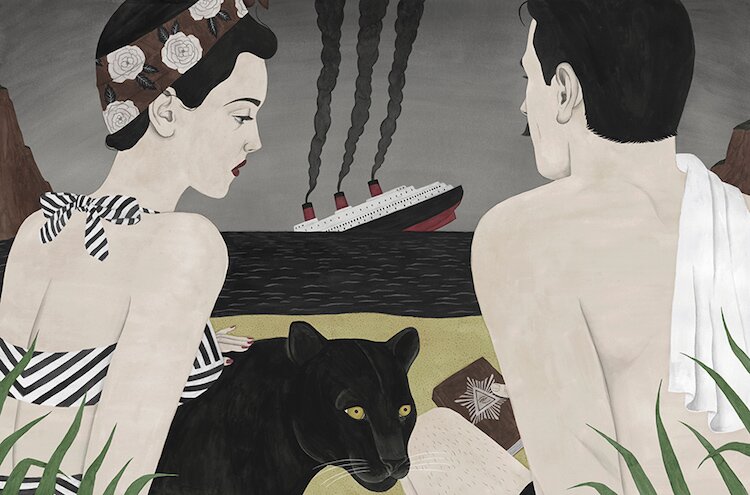 I haven't known how to say goodbye to FLUX. and my eleven years in Boston, so I've been stalling until I found the right words, but my absence from the internet has reached a point where I'm now receiving "did you die? happy holidays" texts, and it's time for me to briefly reappear.
Summary: I'm not dead.
Shortly before Thanksgiving I moved back to New York, where I am very much alive and actually quite happy, albeit sleep deprived.
My new job is exciting/challenging/rewarding, my new home is cozy (see also: small), tiny fox is making new friends, my family is near and I have a trusty vehicle to take me far. Never a dull moment.
After almost completely giving up on 2017, I am thankful to have something to celebrate this year.
Please keep in touch and follow along with my adventures @cruelshoes_ on twitter  // @cruelshoes_  on instagram.
I'm sure I will be posting more once I have unpacked my coffee mugs.
And before I go, I want to give thanks —
Thank you to the Boston arts community, my #bosarts family, for giving me some of the fondest memories of my entire life. Full stop.
Thank you dear reader, for being a North Star in a decade full of changes. FLUX. has been an absolute pleasure to parent, and words cannot express how much your kindness and unwavering support over the years has meant to me.
Thank you to those who have been a part of my offline story as well; whether as an audience, accomplice, antagonist, fleeting cameo or fixed mark, whatever your role in my life — you have helped me to grow and become the half-decent adult I am today.
And finally, the red thread through it all, thank you Boston for being the backdrop of so much magic in my life.  ♥
—-
"And so we find ourselves, once again, in front of the blank canvas. The blank canvas, which reflects both our fear and our opportunity to break it."
— Nicole Krauss to Vincent van Gogh