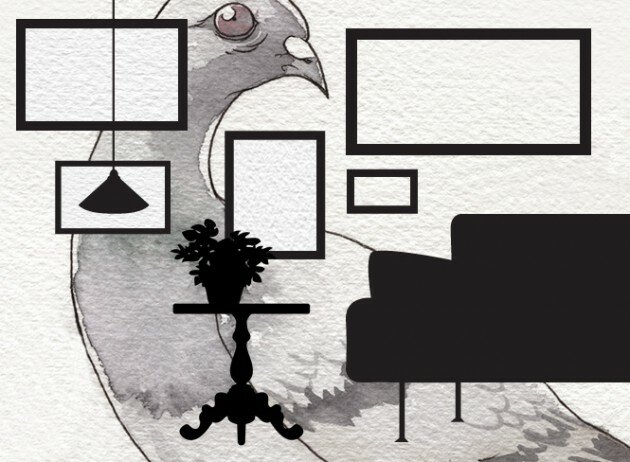 BACKGROUND
Hi, my name is Liz Devlin, and I'm a local Art Consultant living and working in Boston.
Since launching FLUX. in 2008, I have provided an online resource for local artists and Arts enthusiasts in the Boston area, and beyond. Through weekly event coverage, artist interviews, Open Studios recaps, and educational posts, the site enables readers to feel informed, engaged in, and connected to the pulse of Boston Arts.
While my 9-5 is in the corporate world as a Financial Analyst, my downtime, in-between times and restless nights are spent actively pursuing and supporting creative endeavors.
Over the years I have connected with hundreds of artists, formed relationships with galleries and Arts institutions, and attended countless events and exhibitions. Consulting has been a natural progression for FLUX. and I have utilized this ever-growing network of regional artists and resources to help connect clients who want to live (or work) among incredible works of art, with the individuals who create it.
It is my hope, that by facilitating these connections between clients and regional artists, I can do my small part in strengthening the Boston art market. Enhancing commerce between these groups, not only encourages artists to view this city as viable and supportive, it also creates a welcoming atmosphere for art enthusiasts to purchase and interact with the art world with comfort and confidence.
SERVICES
Artwork procurement – specializing in local New England artists
Development of a cohesive Arts program
Site-specific commissions
Custom framing, lighting, restoration, and conservation services
Art transportation and installation
Collection documentation, photographing and archiving
SPECIALTIES
Painting
Sculpture
Murals
Site-specific installations
New Media
Video
Sounds
Textiles
Photography
Neon
Illustration and works on paper
Assemblage
DIFFERENTIATION
EDUCATION
FLUX. was designed with the intention of reminding the world that art does not need to be intimidating. You can like something, just because you like it, and that is reason enough. As a consultant, my aim is to provide a thoughtful, personalized, and hands on approach to the art acquisition process. As a client, you will feel comfortable and connected with the work you are purchasing. With my assistance extending beyond the transactional aspects of consulting, I am happy to facilitate studio visits and gallery walk-throughs in order to provide more insight on available work and the artists themselves.
That being said, if you are the type of person that prefers to skip the softer-skills of art collecting and would rather shoot me an email that says, "I like the color red. Go." I can run with that as well, and am happy to take your preferences and tastes and find the perfect piece for your space.
ACCESS
As an active member of the Boston Art Community, I have direct access to hundreds of emerging, mid-career and established artists. There is a deep and vibrant community of work being made in our area, that is not being taken advantage of by collectors and other consulting firms. This means the newest and best work, is going to be available to you.
People are busy, and I understand that. This is one of the reasons that I am so dedicated to taking some of the burden off individuals who are already too pressed for time to consider how, when and what art to buy.
RANGE
Whether you are looking for a traditional portrait piece or a daring site specific installation, I will help you work with your individual tastes, budgets, and existing collections to help develop an art program that makes sense for you.  Whether that "art program" is a single piece for a lonely wall, or an entire home or office Arts overhaul, I am more than happy to tackle any project.
As someone who is accustomed to the fast-paced corporate world, I help clients feel comfortable with the art acquisition process, play an active role every step of the way, and make it a painless and enjoyable experience. I am dependable, efficient, responsive, and am only a phone call/text message/email/smoke signal away no matter what the question may be.
OBJECTIVITY
Let's call a spade a spade. Many times when you work with a consulting agency, clients get saddled with overhead costs (employees, rent, utilities, office holiday parties in Cabo San Lucas) unrelated to project. When you are working with someone like myself who has a direct link to artists, those unnecessary costs are eliminated. I am an independent consultant with no special ties to particular galleries or artists and as an art collector myself, I can tell you that art is an amazing investment that doesn't need to cost a fortune.
LET'S DO THIS
For as long as I can remember, art has been an integral part of my life. From growing up in a home surrounded by art, to going to school and reading about movements and Masters, to now acting upon my knowledge and experience in finding creative solutions for individuals–it is my mission to make clients feel as excited about the Arts as I do.
Whether you are looking for a painting for your home, sculpture for your office or wanting to dip your toes in acquiring a new media installation, I am up for the challenge and look forward to working with you on enlivening your space. Be proud of the work hanging on your walls, show it off.
This is my passion project. Let's do this.♥