in the presence of absence x chaos & cohesion x i can i will i did
——————————
In the Presence of Absence
When: On view October 27 – November 11, 2017
Opening Reception: Sat 10/29, 4-6:30 pm: In the Presence of Absence opening reception; Capitol Square's annual Día de Los Muertos celebration, activities throughout the square
Where: 13Forest, 167A Massachusetts Ave, Arlington, MA 02474
How: Official Website
What/Why: "Día de los Muertos (Day of the Dead) is a holiday of reverence for one's ancestors that dates back to the Aztec celebration of Mictēcacihuātl, Queen of the Underworld. Though Día de los Muertos originated in Mexico, people across the Americas have adopted and modified the tradition with their own unique cultural contributions. Each October Capitol Square brings Día de los Muertos back into focus with Latinx memory altars, food and live music. This year, with financial support from the Massachusetts Cultural Council, 13FOREST Gallery is pleased to present the work of Cuban-American artist Allison Maria Rodriguez who will commemorate Día de los Muertos with In the Presence of Absence.
In Rodriguez's words, In the Presence of Absence is a multi-channel video installation that explores the personal, yet collective, experience of cultural and ecological loss embedded in contemporary reality. It merges two primary conceptual concerns of her practice: her personal Latinx identity and environmental conservation. Through portrayals of her hybrid Cuban-American identity, deceased family members, extinct animal species and climate change, Rodriguez creates an interdisciplinary installation that navigates between worlds. In doing so, she draws attention to the emptiness we encounter when we are disconnected from our respective cultures and other species, and to the acts of appreciation and mourning that help keep collective memory alive.
13FOREST Gallery will host a reception to mark the opening of In the Presence of Absence on Sunday October 29, from 4 to 6:30 pm, as a part of Capitol Square's annual Día de los Muertos celebration."
————
PAUL MYODA 41°52'40.0″N 71°44'37.0″W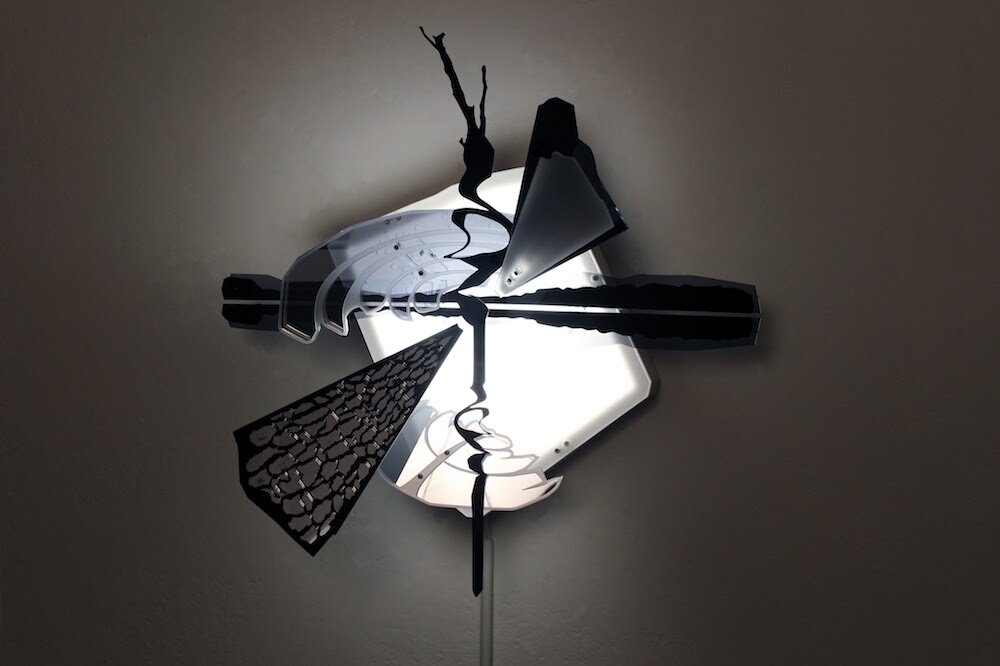 When: On view October 28 – January 27, 2018
Opening Reception: Saturday, October 28, 6PM – 9PM
Where: Yellow Peril, 60 Valley St #5, Providence, RI 02909
How: Official Website
What/Why: "41°52'40.0″N 71°44'37.0″W is a an exhibition of wall-mounted and hanging illuminated sculptures by Paul Myoda based on the spaces of this place, natural, supernatural, and otherwise. While the sculptures often begin as quick sketches, they are designed using various 3d modeling applications, and most of the components are cut and fabricated using computer controlled devices such as CNC routers, lasercutters, 3d printers and electrical discharge machines (EDM). The sculptures are made from cast acrylic, mirrored acrylic, vacuformed styrene, aluminum, high-density urethane (HDU), medium-density fiberboard (MDF), light-emitting diodes (LEDs) and hardware.
The opening reception for 41°52'40.0″N 71°44'37.0″W is Saturday, October 28, from 6PM – 9PM. The exhibition will conclude January 27, 2018. This is Paul Myoda's second solo exhibition at Yellow Peril. His first solo exhibition was Glittering Machines in 2013. Myoda was the featured artist for the launch of Peligro Amarillo / Santurce, Yellow Peril's outpost in the arts district of San Juan, Puerto Rico, in 2016."
————
Mark Dion: Misadventures of 21st Century Naturalist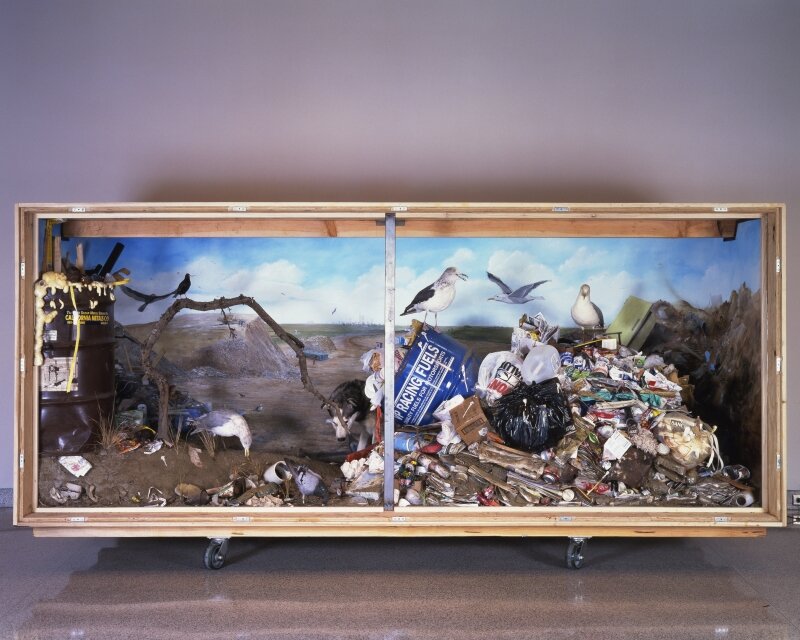 When: On view through December 31, 2017
Where: ICA Boston, 25 Harbor Shore Drive, Boston, MA 02210
How: Official Website
What/Why: "Mark Dion: Misadventures of a 21st-Century Naturalist, the artist's first U.S. survey, examines 30 years of his pioneering inquiries into how we collect, interpret, and display nature. Since the early 1990s, Mark Dion (b. 1961, New Bedford, MA) has forged a unique, interdisciplinary practice by exploring and appropriating scientific methodologies. Often with an edge of irony, humor, and improvisation, Dion deconstructs both scientific and museum-based rituals of collecting and exhibiting objects by critically adopting them into his artistic practice. He has traveled the world to gather plant and animal specimens, conducted archeological digs, and rummaged through forgotten collections, arranging his finds into brimming curiosity cabinets and charismatic sculptures. His projects and exhibitions offer novel approaches to questioning institutional power, which he sees as connected to the control and representation of the natural world.  

Organized around three of Dion's primary methods—fieldwork, excavation, and cultivation—the exhibition traces his research-intensive work across media, time, and place, bringing together more than 20 of the artist's most significant artworks, plus a newly commissioned interactive sculpture and a salon titled The Time Chamber containing ephemera, journals, prints, and drawings. The exhibition offers a rare look across the artist's influential practice and distinctive material vocabulary.

The survey includes such seminal pieces as The N.Y. State Bureau of Tropical Conservation, 1992, and Toys 'R' U.S. (When Dinosaurs Ruled the Earth), 1994. These two strikingly distinct collections—a storeroom of natural specimens gathered from a Venezuelan rainforest and a child's dinosaur-themed bedroom—ruminate on consumption, extinction, and the global environmental crisis. In Rescue Archaeology, 2005 (being shown for the first time since its creation), Dion excavated the grounds of The Museum of Modern Art, New York, during a major expansion, salvaging and displaying fragments of wallpaper, architectural debris, and ceramics that speak to the museum's history at a moment of irreversible change. In his immersive The Library for the Birds of New York/The Library for the Birds of Massachusetts, 2016/2017, Dion places in a gallery a 20-foot cage that houses live finches and canaries commingling with the accoutrements of ornithology—nets, binoculars, and books—arranged around a tree. This library about birds becomes a library for them, a home and a spectacle within the museum. In these and other works, Dion marries discourses of science with those of the art museum, revealing the interrelationships between the two as purveyors of knowledge and truth."
——————–
Juncture: Marie Craig and Sara Fine-Wilson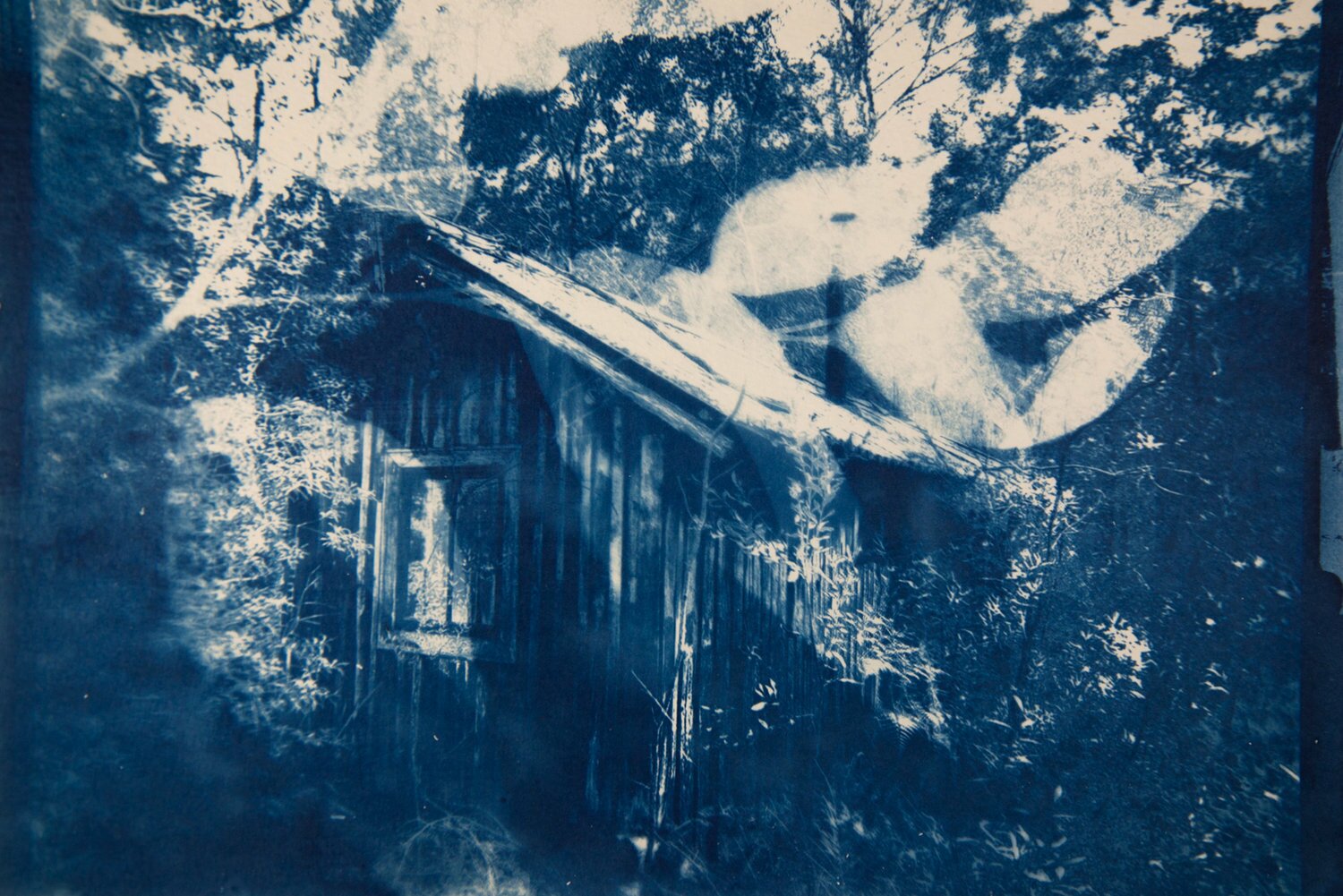 When: On view through November 12, 2017
Where: Fountain Street Fine Art, 460C Harrison Avenue, Suite 2, Boston, MA 02118
How: Official Website
What/Why: "Craig and Fine-Wilson use intuitive processes to push the limits of their chosen medium toward the critical point where things may come together or fly apart, making decisions at multiple points along the way which lead to controlled accidents. It is this tension between balance and disorder, between letting a thing be itself and imposing some sort of external order, that intrigues them.

Juncture: exploring the intersection of chaos and cohesion"
———-
Massachusetts Cultural Council – Artist Awardees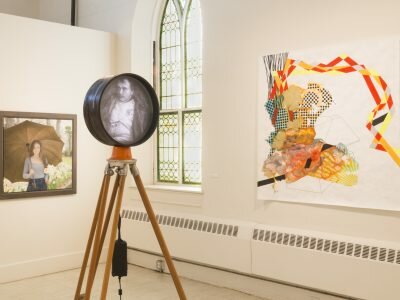 When: On view October 27 – December 2, 2017
Opening Reception: Friday, October 27, 6-8PM
Where: New Art Center, 61 Washington Park, Newton, MA
How: Official Website
What/Why: "The Massachusetts Cultural Council (MCC) and the New Art Center are joining together again to present an exhibition highlighting the awardees of the MCC Artist Fellowship program. Don't miss this showcase of some of the Commonwealth's most talented artists, featuring work in Film & Video, Photography, Crafts, and Sculpture."
———–
Nimbus Public Art Installation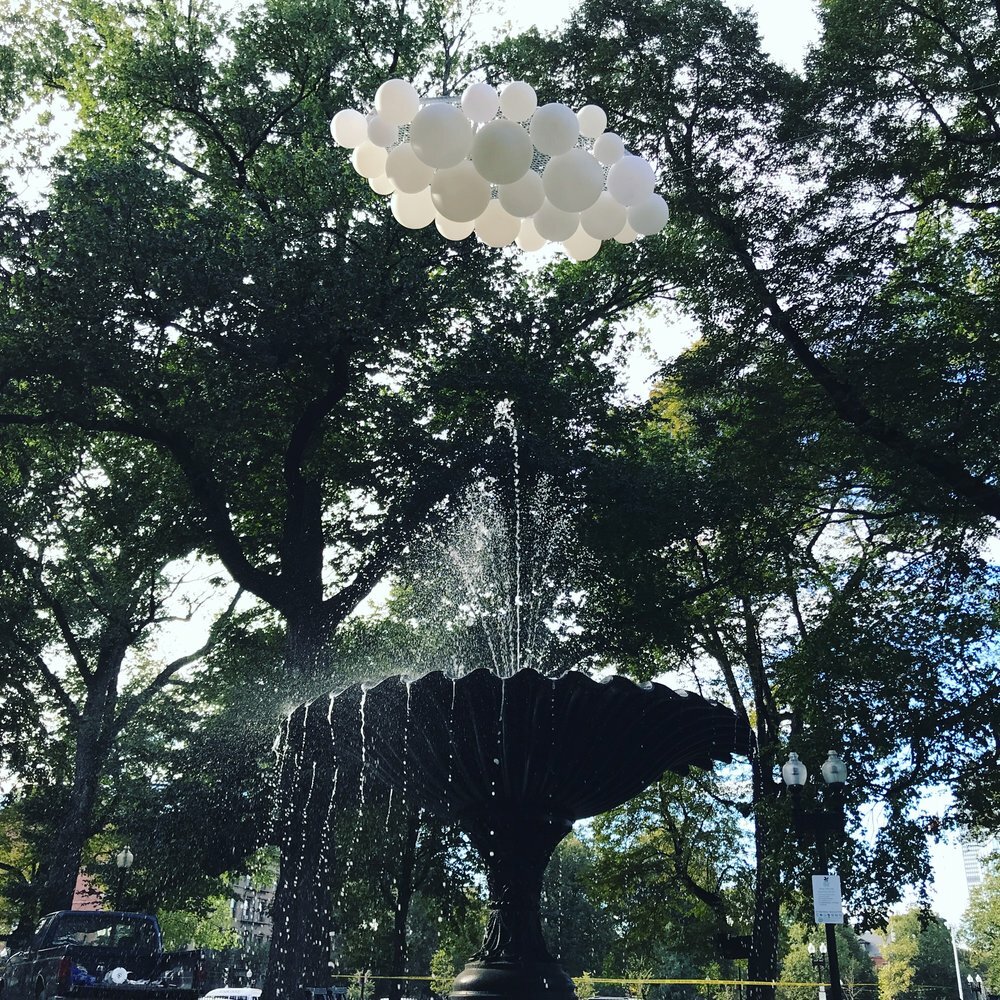 When: Currently on view through December 2017
Where: Franklin Square, Boston, MA
How: Official Website  
What/Why: "Nimbus" is an artistic light installation created by artists Claudia Ravaschiere and Michael Moss. 26 orbs hover above the fountain and will illuminate the park with various colors each night.
From the artists: "Our goal in making art for the public realm is to evoke a sense of discovery as people encounter the unexpected in a familiar space. We hope to rouse curiosity in passersby, increasing their capacity to observe what the park offers: a contemplative area to experience the green and the beauty of the earth in an urban setting.
We used the iconography of a cloud to create a sculptural light piece above the Blackstone Fountain in Franklin Park. We found our inspiration in one of NASA's earliest environmental satellite programs, first launched in the mid-1960s, the Nimbus Satellite Missions. The Nimbus program and the data that was collected allowed scientists to measure the Earth's radiation for the first time and observe solar radiation entering and exiting the Earth's system. This was one of the most important scientific contributions of the Nimbus program as these observations helped to verify and refine the earliest climate models and observation of the polar ice caps.
Originally intended to gather data on the earth's clouds in visible and infrared wavelengths, the Nimbus program also captured images of the changing atmospheric pressure and changes in the ozone. The Nimbus Program, initially launched to study the property of clouds and atmospheric changes, became one of the gateways to future studies on the Earth's changing climate. This inspired us to pay homage to the Nimbus Program, to celebrate possibilities and the unexpected portals of discovery in our everyday lives.
The contribution of the Nimbus satellite program and the study of the data from these missions provide vital information on global warming today. We hope that by making reference to the this early program, those that encounter our "Nimbus" will be inspired to study further the history of this program, global warming and the importance of urban green space."
We would like to thank Claudia and Michael for creating such an innovative and impactful piece of art that will adorn our park. Additionally, we would like to thank the arborists, Eric Whipple, Andrew Joslin and Sean O'Brien, who worked hard scaling the trees and setting the lines that suspend the artistic lighting."
————–
USCO, The Company of US
When: October 28th – December 10th Fri, Sat, & Sun 12-6pm
Opening Reception: October 27th, 6-8pm
Where: Boston Cyberarts, 141 Green St, Jamaica Plain, Massachusetts 02130
How: Official Website
What/Why: "Join us for the opening reception of USCO, The Company of US! This exhibition is a historical presentation of one of the very first art and technology collectives in the U.S. In 1964, poet Gerd Stern, Steve Durkee, Michael Callahan and others created the multimedia collective that lived and worked out of a church in Garnerville, NY. Working at first with oscilloscopes and refracted lenses, they came to include stroboscopes, projectors, audiotapes and lasers in their performances. Among the influential people USCO worked with were Marshall McLuhan, Charlotte Moorman and Stewart Brand. Jonas Mekas, watching an USCO performance once said he thought he was "witnessing the beginnings of a new religion."
USCO, The Company of US is curated by Mark Faverman"
——————
Mistress, Miss, Mrs or Ms, Madam?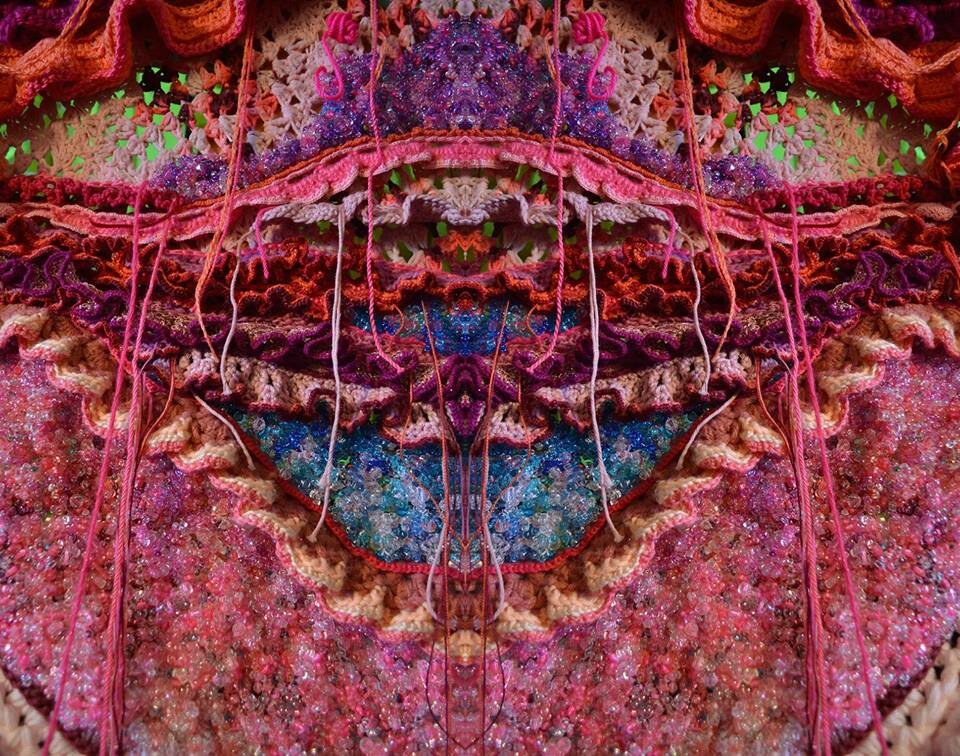 When: Saturday October 28, 4 PM – 6 PM

Where: The Barrington Art Center, Gordon College, 255 grapevine road, Wenham, MA 01984
How: Official Website
What/Why: Exhibition on view through December 01, 2017, learn more here
——————
Go To The Light: Black Light Halloween Party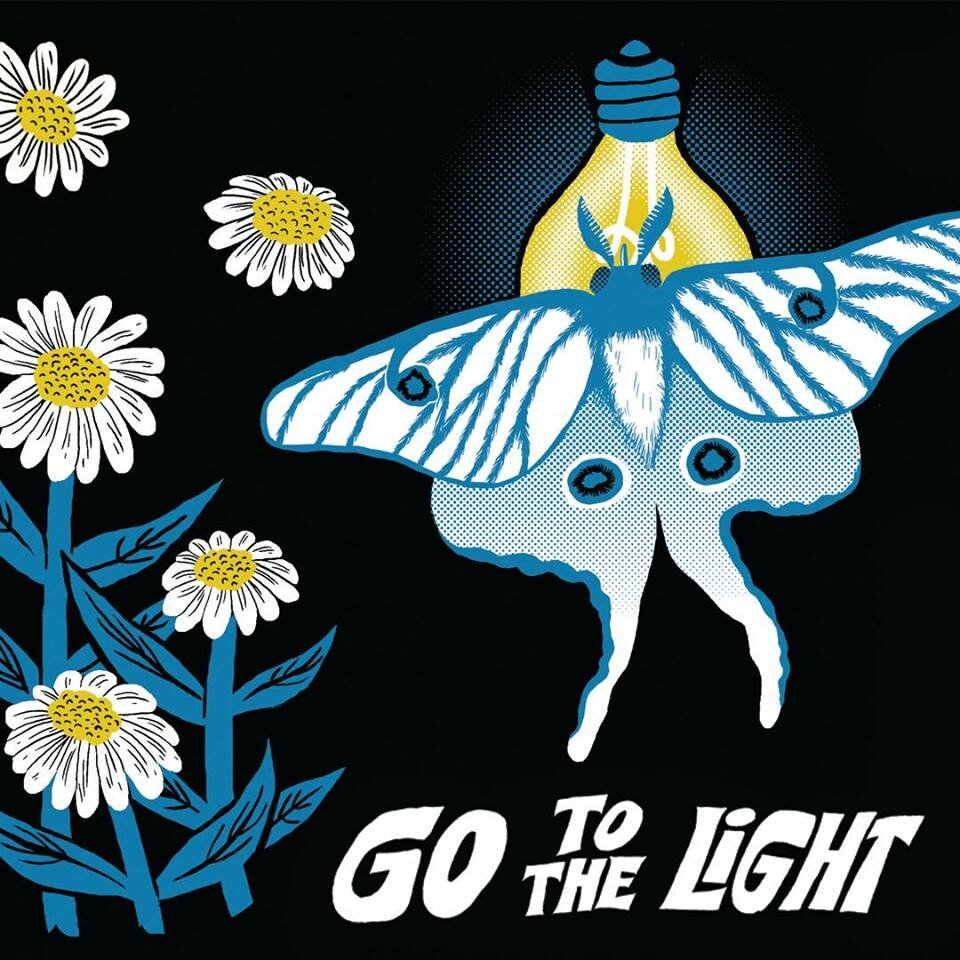 When: Saturday October 28 at 6 PM – 10 PM
Where: Distillery Gallery, 516 E 2nd St, Boston, Massachusetts 02127
How: Official Website
What/Why: "Go to the Light is a fluorescence-inspired screen printing show featuring prints by artists from around the country. The exhibition highlight collaborative prints from artists working in a wide range of mediums. Audiences are treated to an immersive and unique viewing experience; galleries lit exclusively in black light for optimal neon viewing. Show on display October 18-November 1.
Are you ready for a psychedelic adventure? Head to the Distillery Gallery on September 28 for a wild and wonderful black light Halloween party. Costumes encouraged!
Featured artists and collectives include: Andrew Bablo, Allison Bamcat, Elaine Bay, Joe Barillaro, Brian Butler, Cash For Your Warhol, Cyrille Conan, Michael Crockett, Farel Dalrymple, Michael DiMaggio, Caitlin Duennebier, Maya Erdelyi, Pat Falco, Matthew Gamber, Sarah Gay-O'Neill, Frank Germano, Raul Gonzalez III, Sophie Greenspan, Morgan Grenier, Gunsho, David Hochbaum, Stephen Holding, Hungry Ghost Press, Vanessa Irzyk, T.J. Kelley III, Jay LaCouture, Greg Lamarche (SP.ONE), Ness Lee, Michele L'Heureux, Josh Luke, Robert Maloney, Xander Marro, Dan McCarthy, Fish McGill, Chris O'Neill, Dave Ortega, Anthony Palocci, Krista Perry, Helen Popinchalk, Jake Rainis, John Rainis, Michael Sieben, Skinner, Nat Swope, Tallboy, Remi Thornton, James Weinberg, Wilding Davis & Co., Dana Woulfe,Nicholas Zaremba"
——————
Boston Book Festival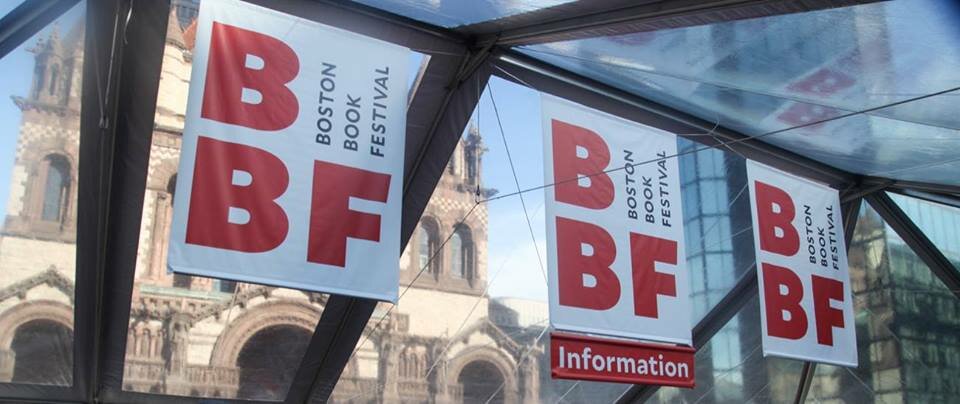 When: Saturday October 28, 10 AM – 6 PM
Where: Copley Square, Boston, MA
How: Official Website
What/Why: "Join us in Copley Square for the ninth annual Boston Book Festival! More than 75 separate events feature nearly 200 presenters, plus workshops, interactive sessions, exhibitors, live music, food trucks, and much more!"
——————
SoWa Spooktacular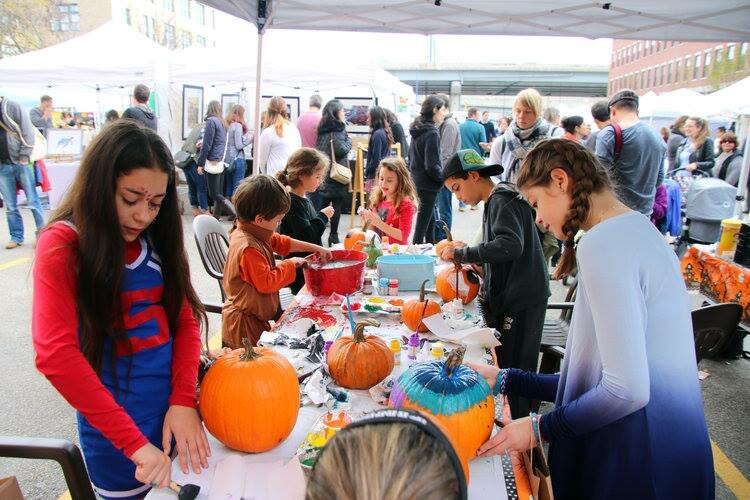 When: October 28 – 29, 10 am – 4 pm
Where: SoWa Boston, 450 Harrison Ave, Boston, Massachusetts 02118
How: Official Website
What/Why: "Join us for the final SoWa Open Market of the season, and Boston's biggest Halloween Party! We'll be celebrating on October 28 – 29, 10 am – 4 pm, along with the region's best makers, farmers, vintage vendors, and food trucks. Check out the event line up below.
SoWa Costume Contest (People & Pets!) – Details Below
Free Pumpkin Painting
Free Face Painting by Fun Face Express
Spooky Cupcake Decorating with Bella & Harvey
DIY Succulent Pumpkin Planters with The Happy Cactus
Live Music by Jordan Reynolds Music (Sat) and Night Tree (Sun)
Magic Show by Darren Yong Live (Sun)
Enter the 2017 SoWa Costume Contest! All costumes are eligible for entry, the more creative, the better! Check out the categories and prizes:
Humans: To enter, stop by the info booth located on Thayer Street (Sat) and the farmers market (Sun) from 11-3. We will collect your contact info and snap a photo. Winners will be posted on Facebook the following day!
– First Place: $500 visa gift card
– Second Place: $300 visa gift card
– Third Place: $200 visa gift card
Pets: Pet parents, bring your pups by our info booth located on Thayer Street (Sat) and the farmers market (Sun) from 11-3. We will collect your contact info and snap a photo. Winners will be posted on Facebook the following day!
– First & Second Place: $100 gift card to Cinquecento
Vendors: Secret judges will be going booth-to-booth!
– First Place: Free Season Pass (2018)
– Second Place: 12 free dates (2018)
– Third Place: 6 free dates (2018)
As always, the SoWa Open Market is family friendly, pet friendly, and free!"
——————
ICA After 5: Winona Forever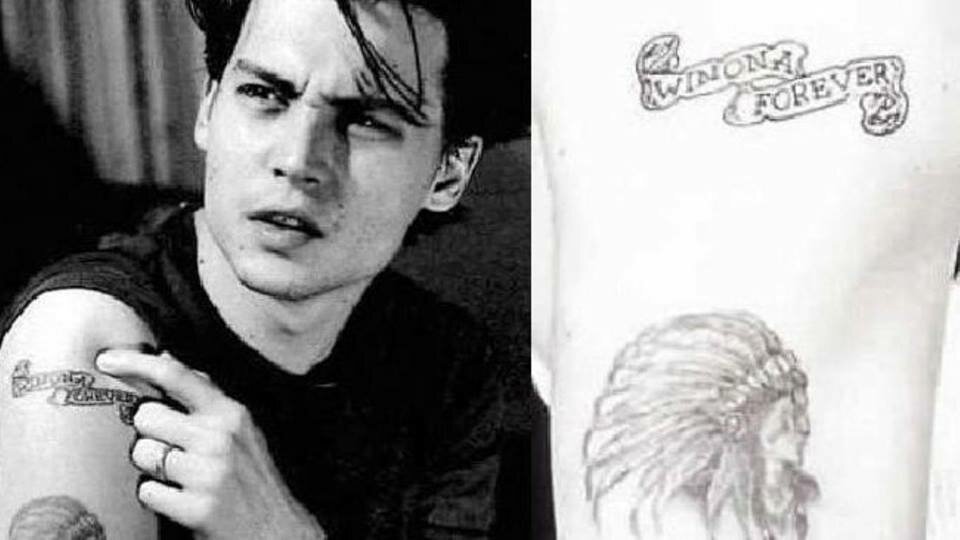 When: Friday October 27, 5PM-9PM
Where: The Institute of Contemporary Art/Boston, 25 Harbor Shore Drive, Boston, Massachusetts 02210
How: Official Website
What/Why: "We're kicking off Halloween and the return of Stranger Things with a vintage Winona double feature! Catch a spooky screening of Beetlejuice at 5:30 PM and Edward Scissorhands at 7:10 PM in the Barbara Lee Family Foundation Theater. Stick around for both films or pop in and out – swing by the bar in the ICA Café or snap a pic in the upside down.
FREE with museum admission. Space is limited; tickets available starting at 10 AM day-of at the box office and online.
ICA After 5 is our series of dynamic Friday evening programming. Join us for tastings, artisan demonstrations, DIY workshops, and more select Fridays at ICA After 5.
Admission to ICA After 5 is included with regular museum admission. ($15 general public / $10 students / FREE for ICA Members)"
——————
Lizard on a Rock in the Sun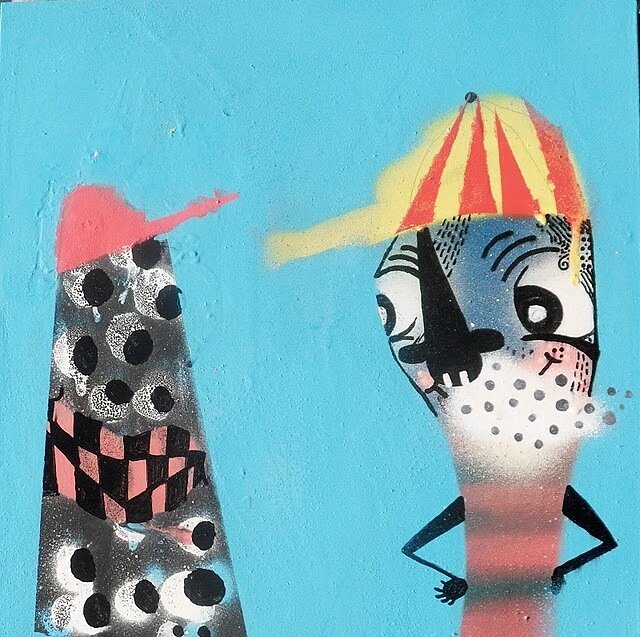 When: On view through January 2018
Where: FP3 Gallery, 346 Congress Street, Boston, MA 02210
How: Official Website
What/Why: "A collection of paintings; calm, comfortable and motionlessly basking in self contemplation, energizing, waiting warmly for the curious view to approach out of wonderment"
——————
Central Scare at the Central Flea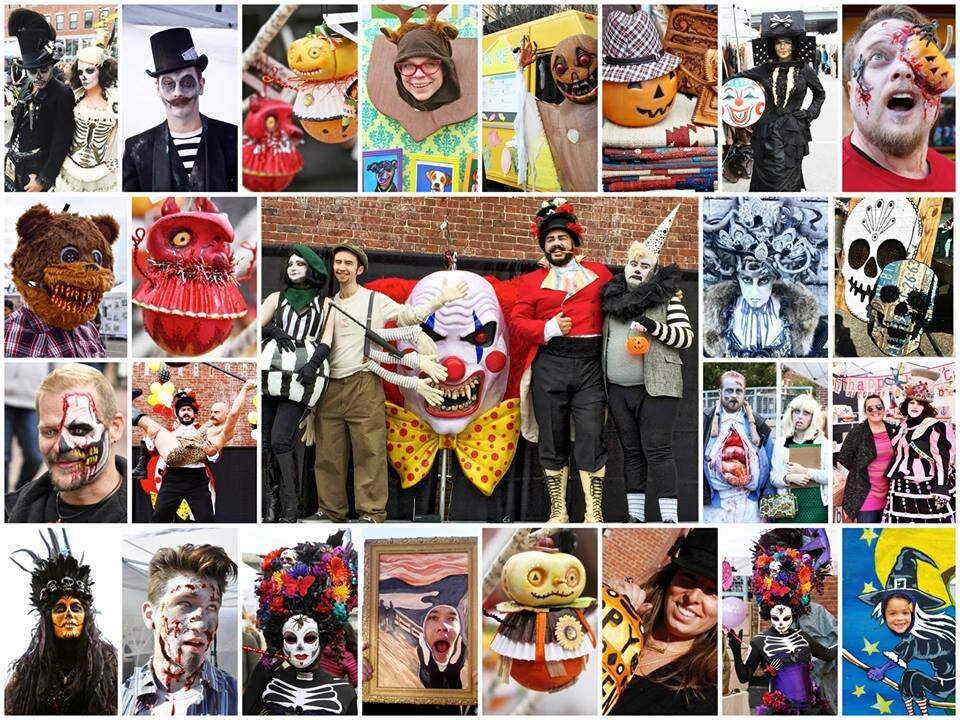 When: Sunday October 29, 2017 11aM-5PM
Where: 95 Prospect St, Cambridge, MA 02139-2505, United States
How: Official Website
What/Why: "Celebrate Halloween and the last Central Flea of the 2017 season! The Central Scare will be our biggest flea yet, jam-packed with 160 vintage and antique dealers, artists, designers and food trucks. Plus we'll have free treats, live music, free pumpkin painting and Boston's most creative costume contest with BIG prizes.
In addition to the customer costume contest, our vendors will be competing for best costume, booth decor and decorated food truck. And you can bet the the costumes and decor will be amazing, considering we have some of the best artists and designers from around New England!
HALLOWEEN COSTUME CONTEST AND RULES:
The Central Scare costume contest is open to anyone, no matter what age or where you live.
DATE:
Sunday, October 29th. The last outdoor Central Flea of the 2017 season.
REGISTRATION AND CHECK-IN:
Participants wishing to enter any of the contests should check-in between 11AM – 1PM at the registration table at the front of the flea, next to the main stage.
JUDGING:
Judging for the best costume begins at 2PM sharp on the main stage. All entrants will parade on stage in front of the judges and crowd. Our judges will then pick six finalists who will be called back for the final selection of the 1st, 2nd and 3rd place winners.
PRIZES:
1st place – $250.00
2nd place – $100.00
3rd place – $50.00″
——
The Paperweight That Keeps My World From Blowing Away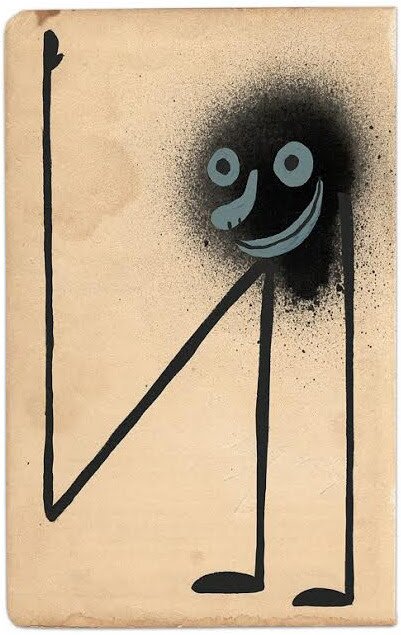 When:  On view through October 28, 2017
Where: Thomas Young Gallery, East 2nd Street #109, Boston, MA 02127
How: Official Website
What/Why: "The Paperweight That Keeps My World From Blowing Away is the title of my latest collection of artworks from 2016 – 2017 arranged and installed in tight clusters on the walls of Thomas Young Gallery.
The title refers directly to what I think the process of making work is to me as a whole. Amongst things coming and going, cycles cycling, and people and situations in constant flux and change, sneaking away and making time to paint, collage, draw, and collect has always been my "paperweight" while living life.
When I think of my work nowadays and what it's about, the only way I can form my description is in broken phrases and singular words.
With that being said, the following pertain to my work;
concept based – feelings – fast vs. slow making – catharsis – etheric – records of my vision and how I see things – palimpsest – autotelic – solipsism – pareidolia – special language – ethos – freedom – Wabi Sabi – exploration – seeing vs. understanding – intellect – importance – looking at the world through my hands – television cartoon influenced"
——————–
Michael Toenges : New Paintings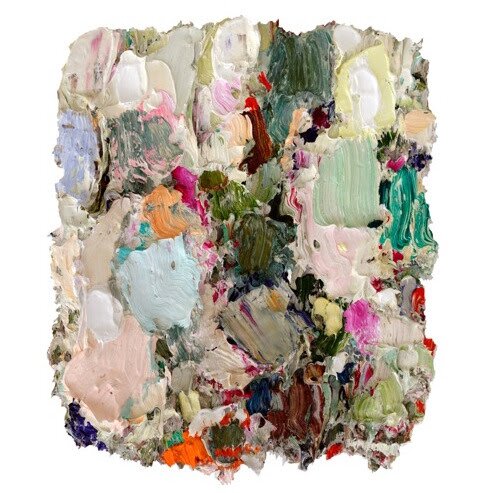 When: On view through November 14, 2017
Where: Howard Yezerski Gallery, 460 Harrison Ave, Boston, MA
How: Official Website
What/Why: "Howard Yezerski Gallery is pleased to present New Paintings by German artist, Michael Toenges. There will be a reception for the artist November 3, 2017.
Toenges' work reveals an inner actuality. Standing before the canvas he is uncertain of its destination. He asks for help from his alternative self.
"Words are all well and good – cashing in on small talk is something else. Tomorrow, before the canvas I will fail. Tomorrow, before the canvas, I will ask for help. Tomorrow, before the canvas, I am alone, carrying something inside me, carrying someone inside me – but will not express this in words. I am only grateful for each encounter with him."
— Michael Toenges, translated from German by Elisabeth Volk
Toenges' paintings are energetic: plains of paint moving along side each other, clashing and creating waves of texture. Meanwhile, colors are working together in serendipity and staying in tune with one another.
"My paintings look a little bit of ice cream, pistachio-flavored, vanilla-flavored.
My pictures sound like molten metal, resound like a thunderstorm.
My pictures feel soft like a horse's back and brittle like a sharp, thorny bush in winter.
My pictures are captured by a feeling in the eyes.
My pictures are not my pictures, they are your pictures. My pictures are like bread. My pictures I want to share with you.
The taste of my pictures is in my eyes."
— Michael Toenges, translated from German by Elisabeth Volk"
Also on view..
Bob Oppenheim: Splitz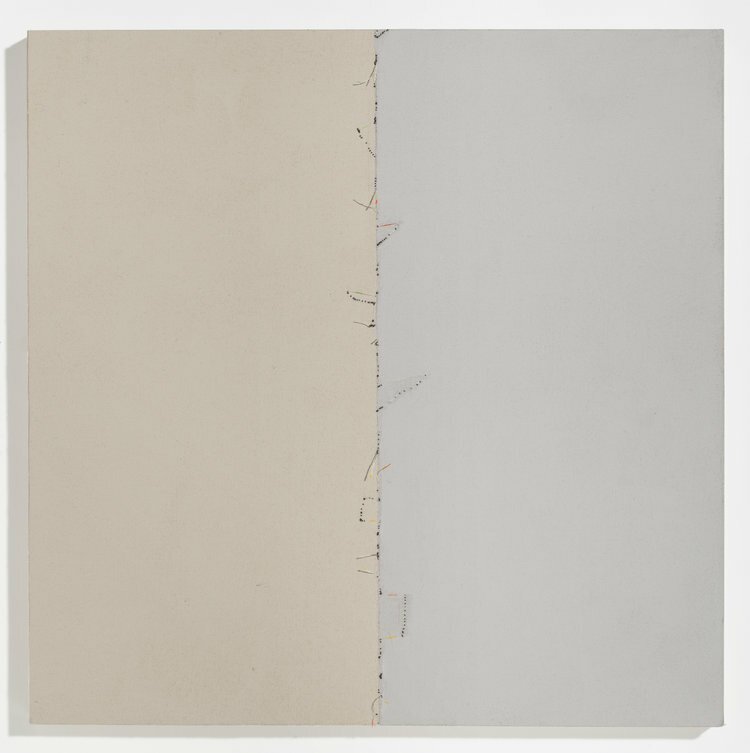 ———-
Salem Open Market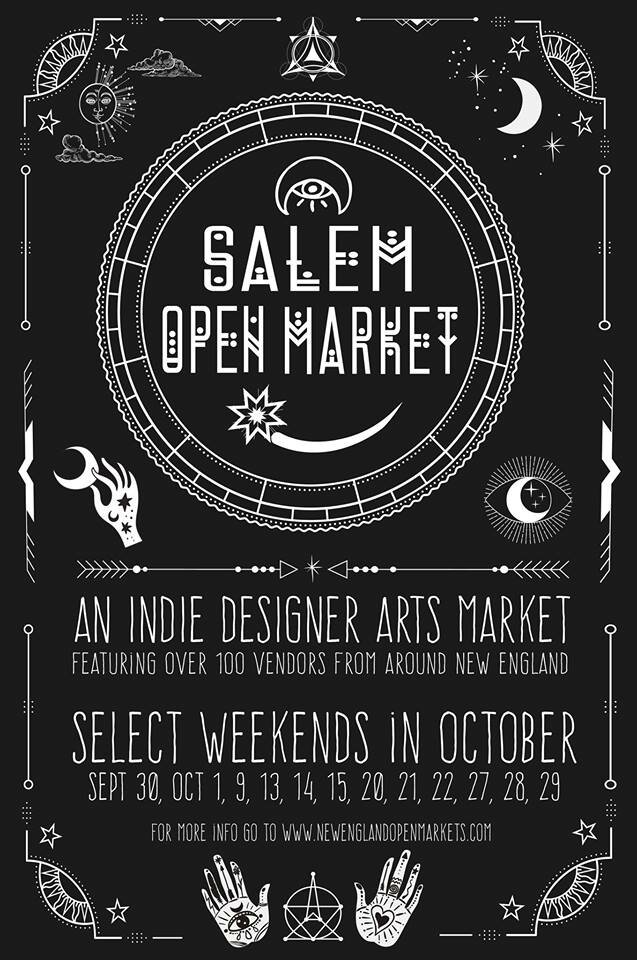 When: Friday, Saturday and Sunday: October 27, 28 & 29
Where: Essex St, Salem, MA 01970, United States
How: Official Website
What/Why: "Mark your calendars for the Salem Open Market! 🎃
October is one of the best times to visit Salem, Massachusetts, the "witch town" known for its sinister past and spooky aura. For the entire month of October, Haunted Happenings takes over Salem to celebrate Halloween and fall in the area. Now in our 6th season, during Salem Haunted Happenings, the Salem Open Market hosts over 100 select vendors on historic Derby Square and Essex Street in downtown Salem, MA."
————-
Annette Lemieux: Mise en Scène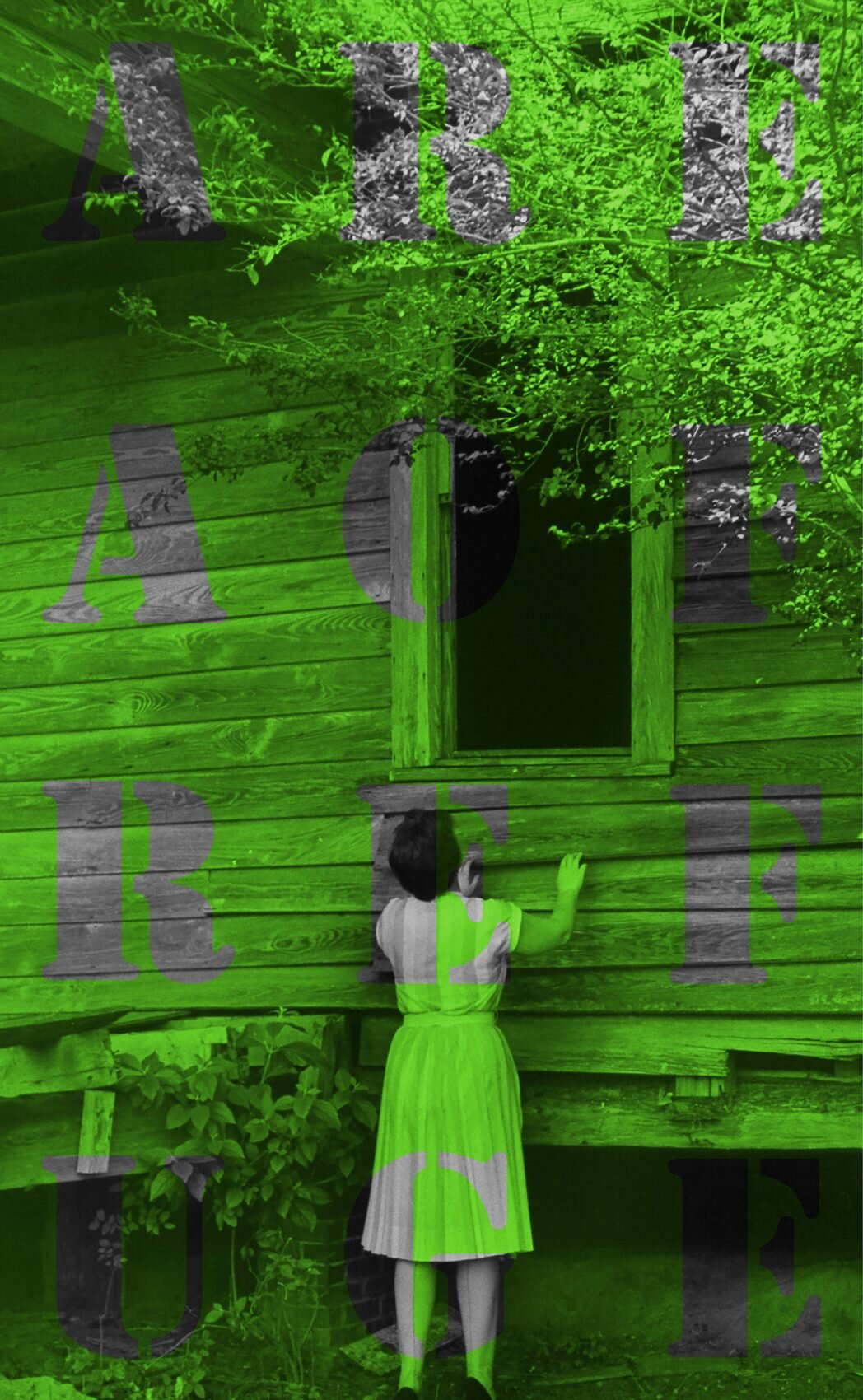 When: On view through March 4, 2018
Where: Museum of Fine Arts, 465 Huntington Ave, Boston, MA 02115
How: Official Website
What/Why: "Conceptual artist Annette Lemieux (born 1957) is the recipient of the MFA's 2017 Maud Morgan Prize, a biennial award honoring a Massachusetts woman artist who has made significant contributions to the contemporary arts landscape. This special solo exhibition debuts a new body of work, inspired by films Lemieux felt an affinity for as a child growing up in small-town America: François Truffaut's Fahrenheit 451 (1966), Robert Mulligan's To Kill a Mockingbird (1962), Charlie Chaplin's The Great Dictator (1940) and Fritz Lang's M (1931). While they are over half a century old, the issues broached by these classic motion pictures—including repression, censorship, racism and classism—continue to resonate in today's political climate. Extracting select elements from each film's mise en scène—its environment, ambiance and visual mode of storytelling—Lemieux recomposes familiar images from cinematic history into stand-alone objects, counteracting today's incessant acts of rewinding and repeating. In addition to the new works, the exhibition also showcases five prints from the artist's Censor Portfolio (1994), drawn from the MFA's collection."
————-
Say hi:
EMAIL | TWITTER | FACEBOOK | INSTAGRAM | PINTEREST
I have emerged from the crypt to bring you the latest and greatest in #bosarts for this last week of October!
And don't worry, there are plenty of opportunities for you to wear your sexy 1900's steel conglomerate tycoon costume about town.
Did I leave anything out? What is happening 11/03/17 – 11/09/17? Will I re-disturb my eternal slumber to even write the wrap-up next week?
Who knows! ¯\_(ツ)_/¯
Hope you have the happiest of Halloweens, go see art, eat some Krackle™, and I'll see you in November ♥