polarity x misadventures x laboratory of longings x night mind x the return
—–
Hemlock Hospice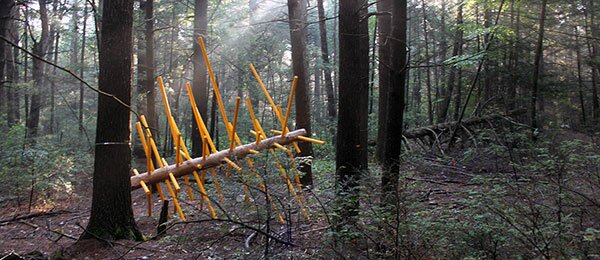 When: On view October 7, 2017 to November 18, 2018
Opening Reception: Saturday October 07, 2017 12-4PM
Where: Harvard Forest ,324 North Main Street, Petersham, MA 01366
How: Official Website
What/Why: "David Buckley Borden is an interdisciplinary artist and designer in residence at the Harvard Forest in Petersham, MA, collaborating with world-class ecologists on interdisciplinary art-science-communication projects involving landscape installations and arts-based interpretive trail design.
Hemlock Hospice is an art-science collaboration with Harvard Forest Senior Ecologist Aaron Ellison that features innovative art installed along a new interpretative trail. Eastern hemlock, the foundation tree in our eastern forests, is slowly vanishing from North America as it is weakened and killed by a small insect, the hemlock woolly adelgid. Hemlock Hospice blends science, art, and design in respecting hemlock and its ecological role as a foundation forest species; promoting an understanding of the adelgid; and encouraging empathetic conversations among all the sustainers of and caregivers for our forests—ecologists and artists, foresters and journalists, naturalists and citizens—while fostering social cohesion around ecological issues.
Hemlock Hospice is more than an art-science collaboration; it is also an educational initiative. Associated public workshops and print and social media are available to promote reflection, critical thinking, and creativity among scientists, artists, educators, humanists, and the general public. A diverse group of media partners will bring the concepts to a broad range of people in and outside the arts and sciences."
—————–
Flux: Six Artists Respond to Uncertainty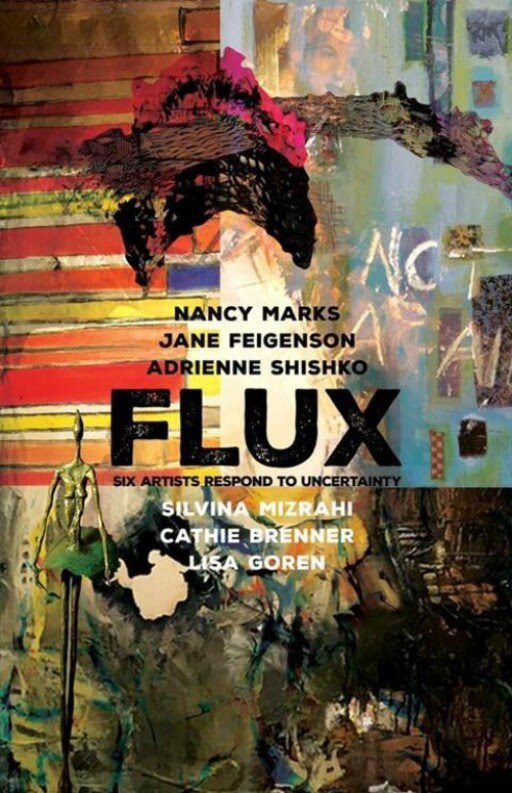 When: On view through October 30, 2017
Opening Reception: Friday October 6, 6-9PM
Where: Piano Craft Gallery, 793 Tremont St, Boston, Massachusetts 02118
How: Official Website
What/Why: "Cathie Brenner // Lisa Goren // Jane Feigenson // Nancy Marks // Silvina Mizrahi // Adrienne Shishko
FLUX—Six Artists Respond to Uncertainty explores the experience of uncertainty, upheaval, and unrest. The artists, all women, offer specific reactions to impact and change, each with a unique scope. Some look inward to explore and affirm personal history, autonomy, and authenticity in the face of a changing world. Others look around at the evolving landscapes of society and the natural world and respond to the ideals and communities they see being built or altered.
Using a variety of techniques and materials, the work on view aims to express the forms and feelings of life in a world where nothing can be taken for granted. Together, the works strike a balance: emotive and intuitive gestures scream into an ever-darkening abyss while simultaneously telling the story through thoughtful and deliberate engagement about the political and social constructs. While there is a palpable sense of fear or weariness, it is often overshadowed by the artists' diligence, resourcefulness, and hope for the future.
A portion of all art sales will be donated to Horizons for Homeless Children, an organization with concrete solutions to alleviate the uncertainty homeless children face every day."
—————-
Closing Reception of Trespass Daughter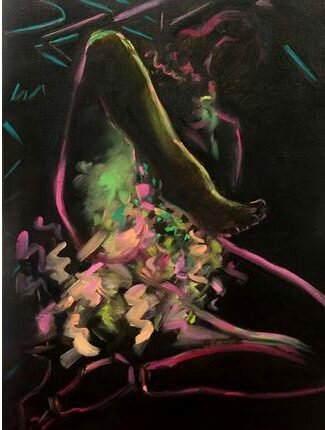 When: Friday October 06, 2017 5-8PM
Where: Howard Yezerski Gallery, 460 Harrison Ave, Boston, MA
How: Official Website
What/Why: "We are pleased to announce an exhibition of recent paintings by Ariel Basson Freiberg. Trespass Daughter is Freiberg's first exhibition with Howard Yezerski Gallery. Please join us Friday evening for a free and open to the public closing reception.
Trespass Daughter is the visualization of daughters reaching into history– bringing erased identities into visual fields of color and paint. For this exhibition, a group of intimate paintings focuses on the interaction of the psychosexual body with vibrant acts of censorship."
—————
Future Arts Festival 2017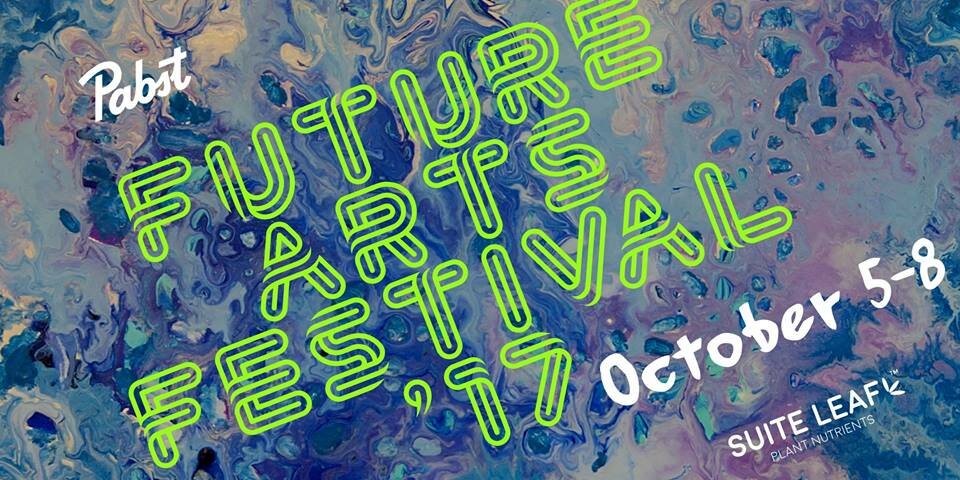 When: Ongoing events through October 08, 2017
Where: See 'what/why' below!
How: Official Website
What/Why: "Boston's largest contemporary art festival features dozens of emerging and accomplished visual artists from New England and around the world. Live DJ's, bands and performance artists each night!
FUTURE ARTS FEST '17 – 4 days, 2 venues, one love!
– October 5, 6, & 7 Arts at the Armory (All Ages) 5:30pm – 11pm
– October 7 (after party) The Gallery @ W Boston 10pm – 2am
– October 8 Art Brunch @ The Gallery @ W Boston (21+) 12pm – 5pm 
ARTIST ROSTER: 
Adam Lorusso, Adam O'Day, Amara por Dios, AngelOnce, Brand Rockwell, Carly Lubert, Curtis Williams, Danielle Coenen, Dave Tree, Eben Herrick, Felipe Ortiz, Flesh 031, Giovanni DeCunto, God's Flesh, Goopmassta, Greg Boggs, Hannibal Skepter, Ian Staber, Ian Tartasky, Justin Hager, Kathryn Fuller, Lavaughan Jenkins, Mattaya Fitts, Merkthose, Mike Kessman, Nefertara Ozella, Nicholas Pinciaro, Pete Cosmos, Raodee/Rekloos, Rixy Fz, Sean Patrick Watroba, Shayna Yasuhara, Stenny, Stephen Sheffield, TofuSquirrel, Trespassion, Ultimate"
—————
RISD Craft 2017: A Juried Sale of Alumni and Student Work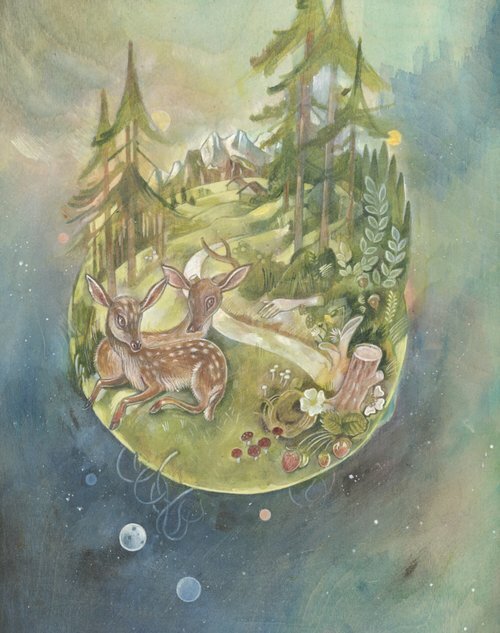 When: Saturday October 07, 2017 10AM- 5PM
Where: Benefit Street (between Waterman and Hopkins streets) in Providence, RI
How: Official Website
What/Why: "Our annual juried sale RISD Craft features handmade fine art and design work by more than 90 alumni and 30 current students.
Viewers have the opportunity to engage with makers while finding unique gifts and one-of-a-kind items at this outdoor sale, which runs for one day only – during RISD Weekend, our alumni reunion and parents' weekend.
The work from this year's participants can be viewed on our website, risdcraft.com.
While checking out the exemplary craftsmanship on Providence's historic Benefit Street, be sure to cast your vote for the People's Choice award!
RISD Craft is free and open to the public, and takes place rain or shine (under a street tent if the forecast warrants it).
In addition to all the artist booths, from 11am-3pm, we'll have Laura Steinman 99 SC leading a fun art workshop for all ages, and a gaggle of students and staff who are eager to create caricatures of you!
Rocket Fine Street Food, Mijos Tacos, Like No Udder and Providence Pie Co will be right on Benefit Street, along with ROSIE the RISD food truck, so you can take a lunch (or sweets!) break without having to wander too far.
Please visit www.risdcraft.com for more information."
—–
HUBweek 2017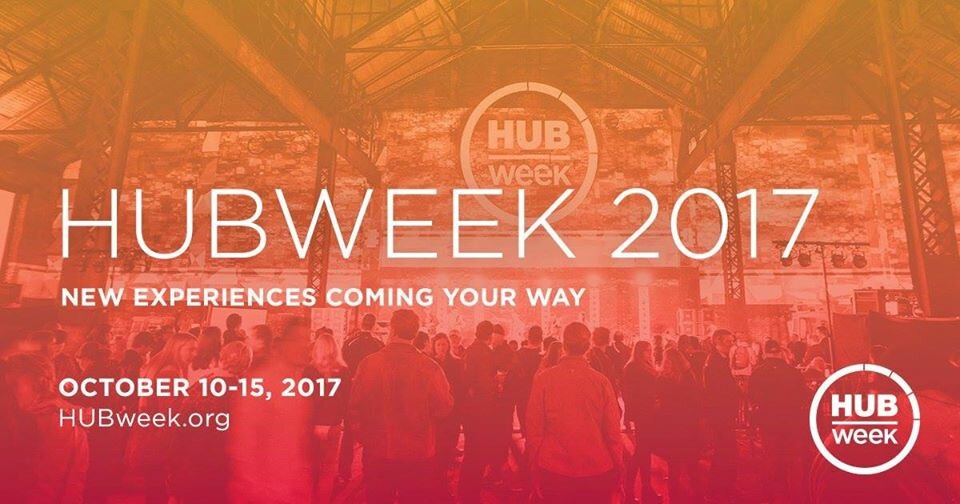 When: October 10-15, 2017
Where: City Hall Plaza, Boston MA

How: Official Website
What/Why: "Founded in December 2014 by The Boston Globe, Harvard University, MIT and Massachusetts General Hospital, HUBweek is a first-of-its-kind civic collaboration and weeklong festival that brings together the most creative and inventive minds making an impact in art, science and technology.
There is a unique concentration of brainpower, ingenuity, and creativity in the Greater Boston region; it draws people from around the world and from every industry. The unifying characteristic is a willingness to attack big problems, and a focus on making life better and improving the human condition at both a local and global level.
HUBweek exists to support and strengthen that innovation ecosystem – and to connect people to it from here and abroad.
We believe in collaboration, inclusivity and, above all, impact. We have built a community of thousands of smart, curious, creative people working hard to build a better future. We hope you'll join us."
—————
Wonder Women: Anne Plaisance and Transition House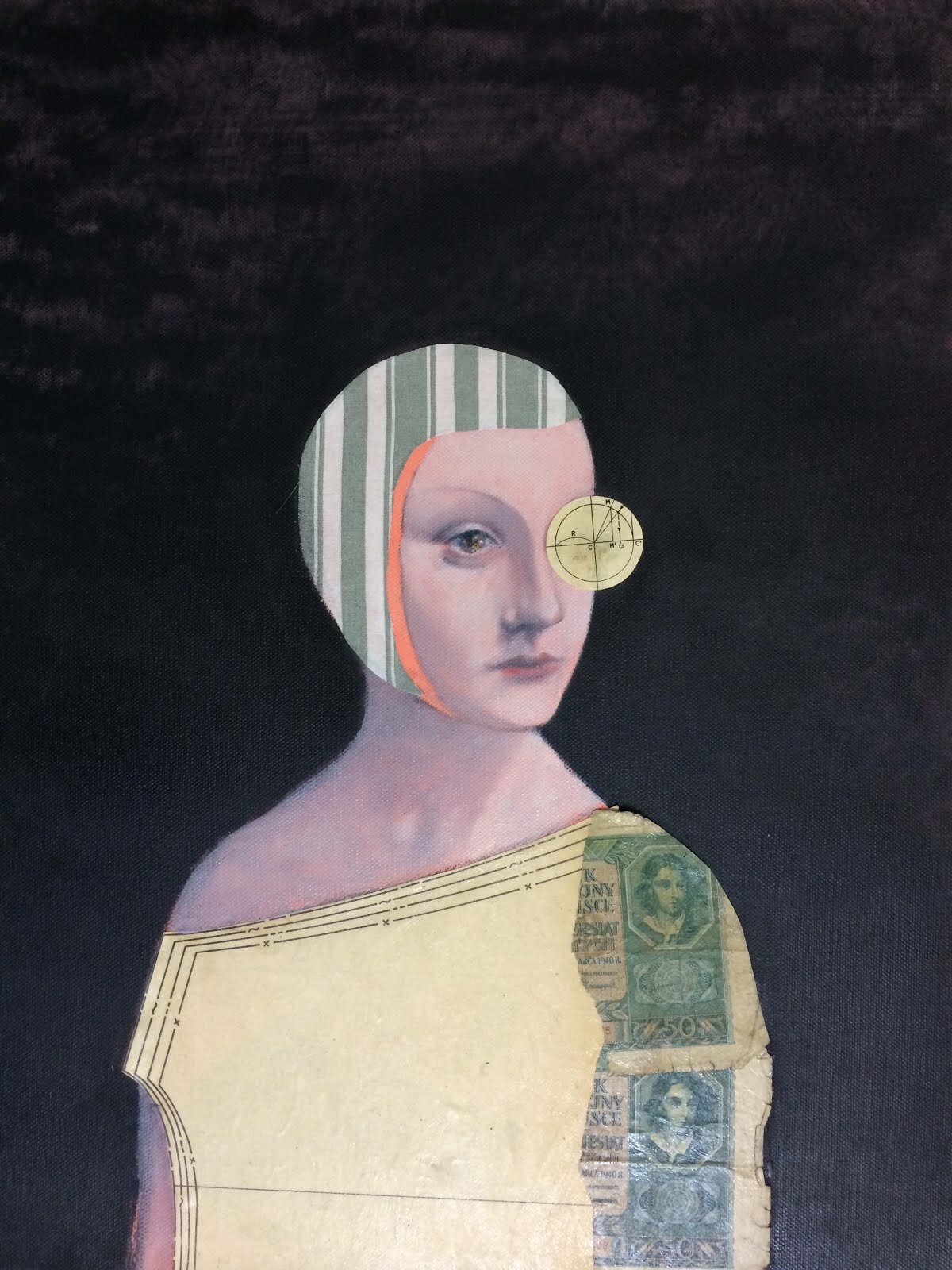 When: On view through October 23, 2017
Where: French Cultural Center, 53 Marlborough St., Boston, MA 02116
How: Official Website
What/Why: "French artist Anne Plaisance aims to spark dialogue and develop strategies to address homelessness and violence against women through the exhibition, Wonder Women: Anne Plaisance + Transition House. Her latest project is a socially engaged "tiny house" installation. Through her "Art's Room" project, Plaisance organized weekly art workshops with residents at Transition House, a Cambridge nonprofit organization that supports survivors of domestic violence. The idea behind the project was to create an opportunity for the women to visualize and share aspirations for a safe and peaceful home. The creation of these tiny houses serves as a powerful metaphor for a meta goal: a safer world for women. The French Cultural Center is proud to host the tiny houses by the residents of Transition House as well as paintings by the artist Anne Plaisance."
———-
Drawn Threads

When: On view through October 21, 2017
Where: Wheaton College of Art, Beard and Weil Gallery, 26 East Main Street, Norton, Massachusetts 02766
How: Official Website
What/Why: "While contemporary culture has continued to use thread for utilitarian and decorative purposes, artists have explored its use and representation as a conceptual and expressive means for decades. These six artists rely on thread as both inspiration and drawing tool, creating works that span sculpture, installation, photography, painting and more."
Also on view..
Taleen Batalian: Graft

What/Why: "Trained in fashion design and painting, Providence-based artist Taleen Batalian creates a site-specific installation that explores the boundaries between garment and sculpture, between form and function, and between the beautiful and the grotesque."
——————————-
ALAIN LABOILE | QUOTIDIAN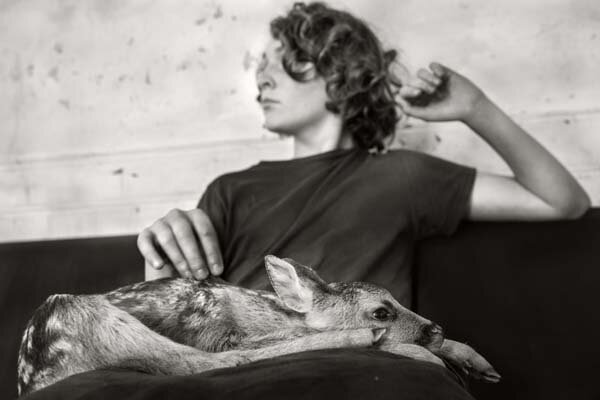 When: On view through October 29, 2017
Where: Leica Gallery, 74 Arlington St, Boston, MA 02116
How: Official Website
What/Why: "The Leica Gallery Boston is proud to unveil, for the first time in New England, Alain Laboile's Quotidian from August 31st through October 29th. The opening reception is September 21st, from 6pm – 9pm, followed by an Artist Talk on September 22nd from 5pm – 7pm. Alain Laboile will also be host a Leica Akademie Workshop on September 23rd, from 10am – 6pm.
Quotidian, the word for "daily," captures just that through a series of photographs by the artist. It is a testimony to Laboile's life with his family in the French countryside, showing what he calls "intemporality," or timelessness, and the universality of childhood.
A sculptor by training, Laboile began his journey with photography in order to document his creations. As he became accustomed to photography, he turned the camera around and began capturing his own life and family. The free-spirited and carefree nature of his children became the primary theme of his artwork. "Though my work is deeply personal, it is also accessible, addressing human nature and allowing viewers to enter my world and reflect on their own childhoods," says Laboile.
Without any staging, Laboile catches them in symbiosis with nature. The house, the field, the woods and the pond are some of the open-sky sets where earthly forces seem to possess the young moving bodies. Given his training as a sculpture, Laboile sees beyond his subjects: he gives depth to the images by highlighting a precious detail in the background revealing a treasure, a mystery, a child up in a tree. His decision to capture the "state of nature" removes a filter of modesty by harnessing complex energy in his work."
——————
Katina Huston: Dysgraphia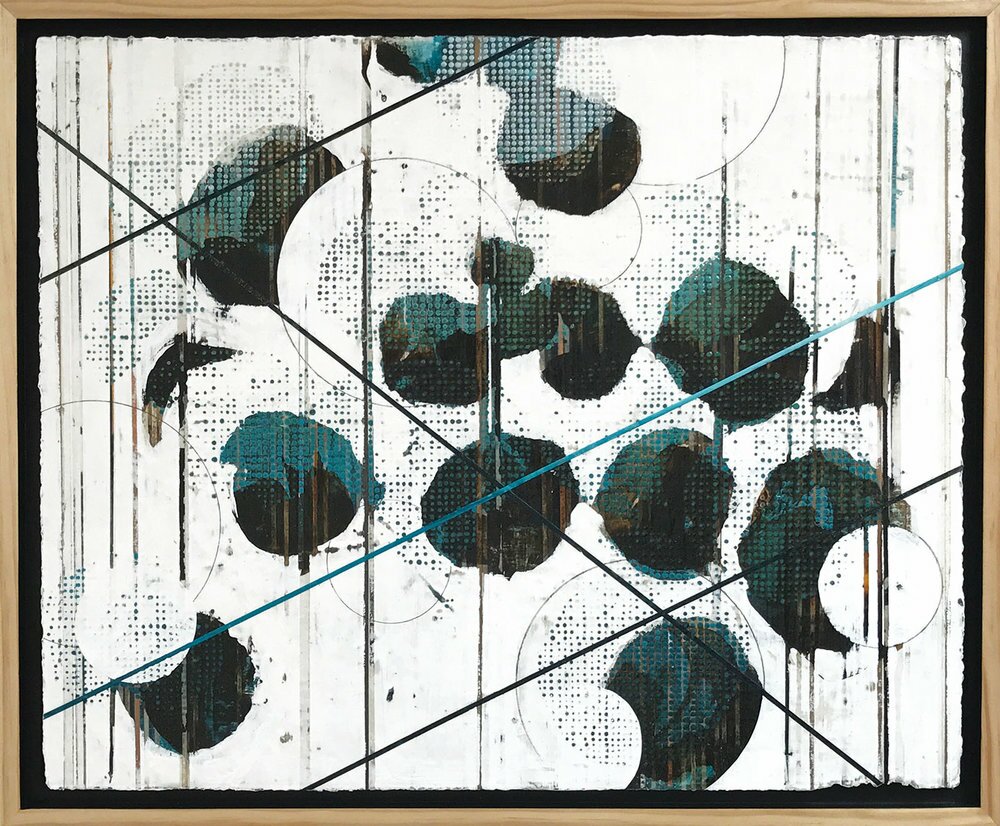 When: On view through October 31, 2017
Opening Reception:  Friday October 6th 6-8pm
Where: Chase Young Gallery, 450 Harrison Ave, No. 57, Boston, MA 02118
How: Official Website
What/Why: "Nina Tichava was raised in both rural northern New Mexico and the Bay Area in California. She was influenced by her father, a construction worker and mathematician and by her mother, who is an artist and designer. The reflections of these dualities—country to city, pragmatist to artist, nature to technology—are essential to and evident in her paintings. Nina is a recipient of the Pollock-Krasner Foundation Award Grant in 2007 and has exhibited nationally since 2008. She received her BFA from California College of the Arts [+ Crafts] in San Francisco/Oakland."
——————–
Sean Downey: Wholly Idle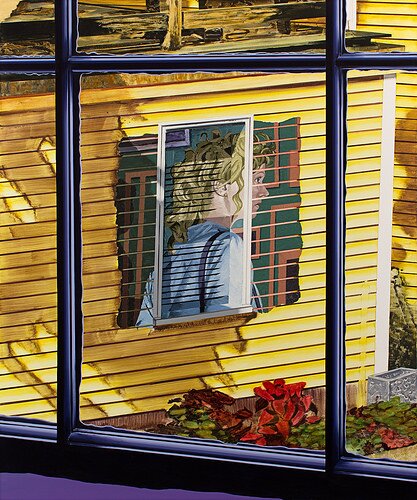 When: On view through October 28, 2017
Opening Reception: Friday, September 8, 5:00pm
Where: Steven Zevitas Gallery,450 Harrison Avenue #47 | Boston, MA 02118
How: Official Website
What/Why: "Wholly Idle presents a new group of large-scale paintings that critique the underlying circumstances of an image's origin. To this end, Downey draws from the history of mechanical reproduction – from photography to cinematography – as powerful metaphors for the machinery of image production and its relation to lived experience.

With the advent of digital image production and its now universal use, individuals have effectively become empowered as producers, curators and editors of an ever-evolving "exhibition" to which anyone can contribute. Downey strategically uses the relatively slow, analog and clunky language of painting a way to both resist and revel in this nonstop image production with an understanding that the painting studio is, in a sense, also a kind of image generating machine. At their core, the Downey's recent paintings suggest that our current sense of "reality" is largely fabricated.

Downey's work has actively been exhibited throughout the country since the early-2000s, including solo exhibitions at LaMontagne Gallery in Boston and the University of Massachusetts, Lowell. He was the recipient of a 2015 MacDowell Colony Fellowship. This is Downey's first exhibition at Steven Zevitas Gallery."
——————–
Rosalyn Driscoll : Night Mind

When: On view through November 06, 2017
Opening Reception: Friday, October 6, 5:00 – 8:00 PM
Where: Boston Sculptors Gallery, 486 Harrison Avenue, Boston, MA 02118
How: Official Website
Also on view..
Andy Zimmermann : Rebar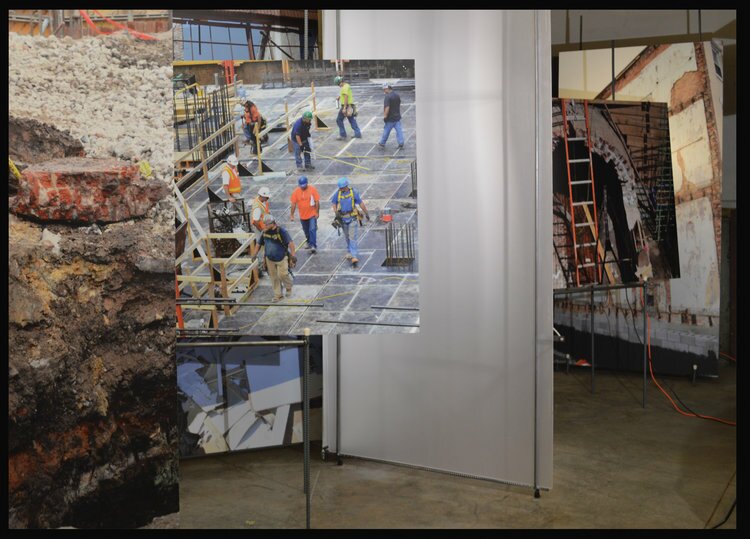 What/Why: Learn more about both exhibitions at Boston Sculptors Gallery here!
——————–

JUDITH LEEMANN :: ARVENSIS

When: On view September 23rd – November 4th, 2017
Opening Reception: Saturday, September 23rd from 6-8pm
Where: Proof Gallery,  516 E. 2nd Street, South Boston, MA 02127
How: Official Website
What/Why: "How to trouble the effortless being-inside? Working texts and images into and against one another, making objects to find what is impossible in thought, inking paper to trouble what comes too easily to mind. Proceeding by analogy, a laddering of relation, a studied cultivation of difference. Tending to all that lives by the logic of turning, stubbornly insisting on representing the hand that grounds the turning. Seeds and seating, cutting open, bringing home."
——————–
Patty Stone: Divided Waters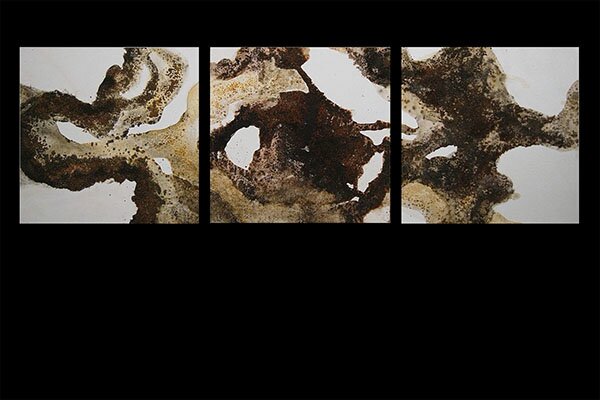 When: On view through October 29, 2017
Opening Reception: Friday, October 6, 6-8:30 pm
Where: Bromfield Gallery, 450 Harrison Ave, Boston, MA, 02118
How: Official Website
What/Why: Abstract paintings done with salt and acrylic that explore the relationship of land and water, evaporation and fluid movement. Reflections on water challenges in the Rio Grande and rivers of the American Southwest.
Also on view..
Julie Weiman "one thing leads to another"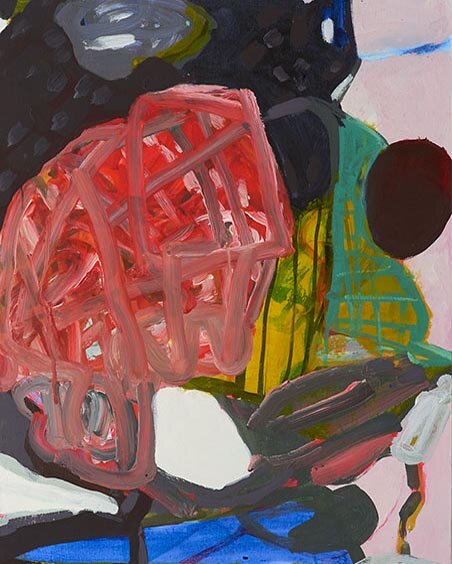 What/Why: "new work from the high desert

repetitive
generative
skin
vessel
record
story
layer
iterate
shelter, solace, and the big quiet

This is work begun in the California desert, specifically the high Mojave. It is mostly dry there, although when it rains, the ground opens up and what it can't absorb can turn into a small river or a flash flood. The light is liquid, the land is grand, the nights are full of stars, and the silence is stunning. It is a powerful place.

I can't get enough of it.

These pieces are mixed media which in one form or another include linen, plaster, wax, graphite, ink, flashe, rust, soil, acrylic, and pencil on panel or paper."
——————–
Julie S Graham – Incidental Matters


When: On view through October 29, 2017
Opening Reception:  Friday, October 6, 5:30-8:00 pm
Where: Kingston Gallery, 450 Harrison Ave, No. 43, Boston, MA 02118
How: Official Website
What/Why: "Improbable combinations of paint and color, geometric shapes, reclaimed materials, and inspiration from urban industrial areas are brought together in Incidental Matters, an exhibition of new work by Julie S Graham. The colors and textures in Graham's paintings seem to collide, forming surprising and ambiguous relationships reflecting the arbitrary nature of our world. Her materials, including wood, tin, and layered paint, are transformed, erased, scraped, sanded, built and rebuilt. Ultimately the process mimics the essence of change as it occurs in nature, along with marks embedded in the surface of these works, as on walls that carry the history of time. Graham seeks out spaces and structures that are ordinarily overlooked and hidden, discovering the power of abandoned buildings, minimalist spaces and clustered housing as influential sources. The works of Incidental Matters seem to appear from and stand as monument to the history of their making."
Lynda Schlosberg | Interwoven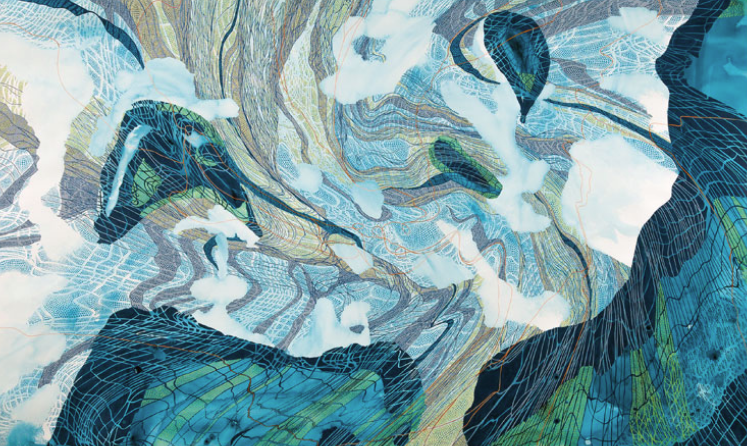 What/Why: "On view in the Kingston Project Space is Interwoven, works on paper by Lynda Schlosberg. With acrylic, gouache and graphite Schlosberg continues her exploration of working with an interconnected network of lines that undulate, and twist and turn, forming illusions of spatial planes that trace the movement of imperceptible energy. Reminiscent of underwater currents or wind patterns, the line reveals itself either through its presence or its absence. Her matrix of threads either becomes visible through the organization of dot patterns that fill the empty space, or by the solid amorphous shapes created by subtracting those very threads. Interwoven celebrates energy unbroken, showing the course of its path influenced by positioning within the whole."
——————–
Abridged | Robert Richfield, Seth David Rubin Ourglass in the Project Gallery

When: On view through October 15, 2017
First Fridays Reception: Friday October 6th, 5:30-8:00
Where: Gallery Kayafas, 450 Harrison Avenue #37 Boston, MA 02118
How: Official Website
What/Why: "We are pleased to be exhibiting Robert Richfield's new project, ABRIDGED. Richfield first became interested in photography as a teenager. He attended the Rhode Island School of Design and received a BFA and MFA in Photography in 1969 and 1972.  During his time at RISD, he studied with Harry Callahan and Aaron Siskind, whose photographs profoundly influenced him.

Richfield has employed his distinctive multi-paneled format for over 30+ years. Early in his career, he felt unsatisfied by single images and began to create large-scale color panoramas consisting of separate panels joined together to form one.  Extending this perspective, as he rotates his camera, often through more than 360 degrees, Richfield is able to photograph not only what is in front of him but what surrounds him – beyond his normal field of vision – creating images that are a direct result of his constant effort to see and reveal more. Richfield's technique forms an optical illusion realized in the assembled photographs implying an accurate depiction of space; in actuality, he has created his own alternate reality. ABRIDGED continues to show us more than can be seen.

"Bridges have always intrigued me—their construction, their scale, their interaction with the water below. I grew up in Cincinnati, a city with five bridges spanning the Ohio River. As a child, I spent countless hours building models and dismantling/reassembling objects, eager to discover how they were made. Cincinnati's bridges seemed like giant building block sets.

As a teenager, working summers in my father's pathology lab, I began to think metaphorically about bridges. I imagined their function in anatomical terms—like aortas, connecting the arteries (roads) to allow the blood cells (cars) to circulate. I also took visual note of the disparate worlds these overpasses spliced together: affluent/northern neighborhoods and poor/southern neighborhoods. It was these insights that first drew me to bridges as photographic subjects.

My initial attempts to photograph Cincinnati's bridges left me frustrated because I was unable to produce the scale I desired in a single frame. At the public library, I had seen a panoramic daguerreotype of the city waterfront and wished I could create such an expansive image. Years later, my interest resurfaced when I realized I could construct large-scale panoramas by seaming together single prints of 4×5 negative segments. Later, upon switching to digital, I was able to simplify this process, printing entire multi-panel panoramas on a single roll of paper.

I made my first successful bridge panoramas in the 1990s, in France's Dordogne Valley. Influenced by the formalist approach of my mentors, I chose to omit cars from these photographs in order to depict the medieval structures as integral elements of the bucolic landscape.

With the evolution of my vision, my concept of context has become increasingly enriched and texturized, with formalism as more of a backdrop. At present, I attempt to capture the motion and commotion of each bridge's unique, hyperkinetic environment. After determining my vantage point and positioning my tripod, I deconstruct the expanse, making many exposures of each frame, often going back and forth between them. Doing so enables me to capture teenagers making faces, police telling me to move, drawbridges opening, trams passing, boats floating into view. I capitalize on fleeting fluctuations in motion, light, shadows, and reflections. I then reconstruct these panels into a unified line, exploring the tension between movement, stillness, and variation that appears within each frame.

My bridge photographs are abridged. They are constrained by both the setting and the limitations of my body and equipment—I cannot include all that I see. For me, however, the art of photography is creating a visual environment comprised of what is omitted as much as what is included." RR 201

In the Project Gallery we will be showing Seth David Rubin's series, Ourglass.  This is Rubin's first showing at the gallery and we are pleased to bring you his surreal environments.  Rubin's use of homemade lenses allows viewing the world through a fluid reality.

"I am increasingly a painterly photographer, intrigued by the intensity of color– the power of color fields, the flow of directional "strokes," and dramatic linear detail. My photographs have become consciously tactile compositions. This new body of work continues to reflect my life-long interest in the fluidity of forms in space. I incorporate, abstract, and transform figures and environments to achieve my purpose. My technique, not digital but optical, enables me to compose in a manner that is closer to a painter's process. Homemade lenses enable my imagination and emotion to shape and control what I see." SDR   2017"
——————–
Natural Bridge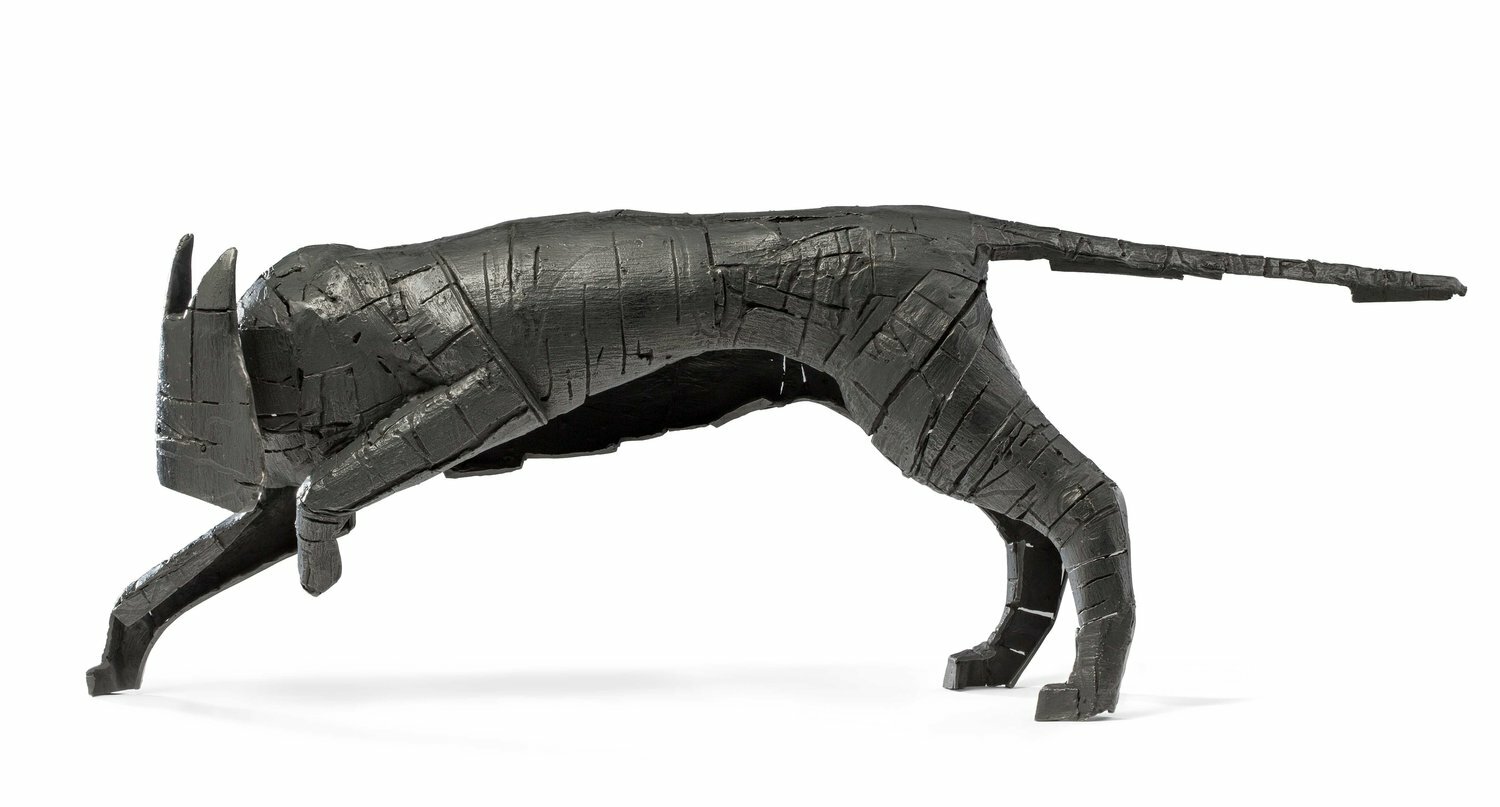 When: On view through October 29, 2017
Opening Reception: Opening Friday 10/6, 6-9 pm
Where: Abigail Ogilvy Gallery, 460 Harrison Ave, C7, Boston, MA 02118
How: Official Website
What/Why: "Abigail Ogilvy Gallery is proud to present Natural Bridge, an exhibition featuring sculptor Katherine Taylor and painter Natalia Wróbel, whose work transforms organic textures and firm shapes into other worldly objects and places. Rooted in nature, Taylor's sculptures mimic animals but upon closer examination the texture reveals itself to other be drawn from other agricultural objects, creating sculptures that are animal-botanical hybrids. Similarly, Wróbel indulges in the atmosphere of her surrounding, using city sounds, canals, and flowering vines to create portals into liminal realms beyond our physical world.  Both Wróbel and Taylor use their artwork as a means to inspire beauty, truth, and respect in an otherwise imperfect reality."
——————–
October Exhibitions at Galatea Fine Art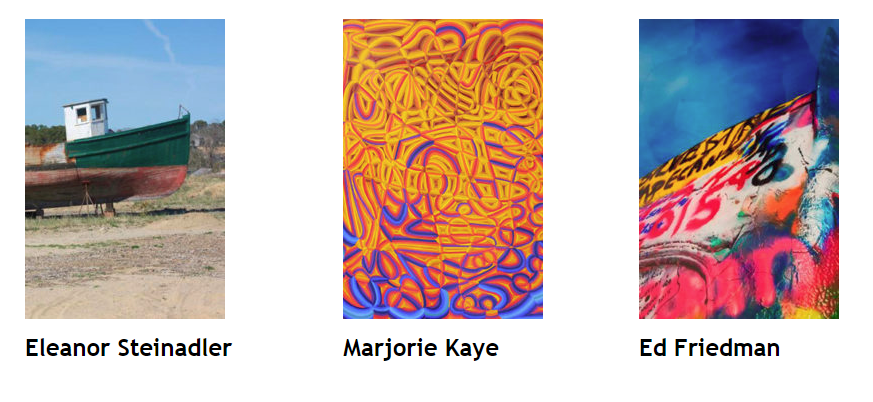 When: On view through October 29, 2017
Opening Reception: October 6, 6-8pm
Where: Galatea Fine Art, 460 Harrison Ave, Boston, MA 02118
How: Official Website
What/Why: Learn more about the exhibitions here
——————–
Compositions (Cards) | Works by Tara Donovan

When: On view through November 04, 2017
Where: Krakow Witkin Gallery, 10 Newbury Street, Boston, MA
How: Official Website
What/Why: "In the north gallery, Krakow Witkin Gallery presents its fourth exhibition with the New York-based artist, Tara Donovan.  Consisting of five works, all utilizing styrene cards arranged and affixed within custom display frames, Donovan's "Compositions (Cards)" continues Donovan's exploration of the balance between order and chaos, the individual and the collective, the minute and the sublime, as well as the possibilities of creativity with seemingly base materials. Each of the five works in the show use thousands of small plastic cards, arranged in different ways that are technically impressive, surprising and incredibly meditative.   

As for Donovan's recent exhibitions elsewhere, numerous museums have mounted solo exhibitions of Donovan's work, including the Institute of Contemporary Art, Boston (2008-2009), Metropolitan Museum of Art (2007-2008), UCLA Hammer Museum (2004), and Corcoran Gallery of Art, Washington, D.C. (1999-2000). Donovan's first European exhibition was presented in 2013 at the Louisiana Museum of Modern Art in Humlebæk, Denmark, and traveled to the Arp Museum Bahnhof, Rolandseck, Remagen, Germany. Donovan was recently included in the Wexner Center for the Arts' exhibition Gray Matters this past summer.
Also on view..
Post-Card Works by Carl Andre, Eleanor Antin, Hanne Darboven, Gilbert & George, and Sherrie Levine


What/Why: "In the center gallery, "Post-Card" presents serial works that utilize mail and/or correspondence.  The works, ranging in dates from 1971 to 2009, converse with each other in regards to time, work, travel and communication, all in ways that hopefully provide further insight, appreciation and questioning within and between the pieces.
Also..
ONE WALL, ONE WORK: Robert Barry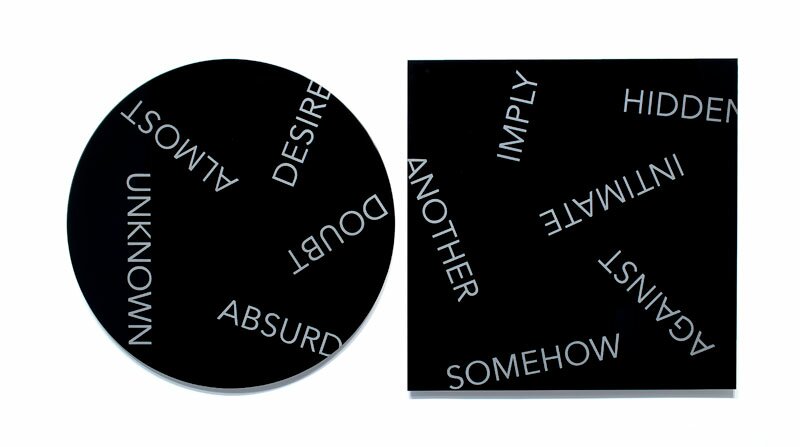 What/Why: "In the latest edition of our ongoing series, One Wall, One Work, Robert Barry has created a new etched mirror diptych – black glass mirror – a 30 inch square juxtaposed with a 30 inch circle, each with text that varies in orientation.  Each panel consists of complete words, incomplete words (as they would extend over the edges of the mirror), specific words (e.g. "desire") and open-ended words (e.g. "almost").   Partly a formal study in comparison (square versus circle, reflective (background) versus opaque (etched text), specific versus general, this work also provides the space among these relationships so as to create a grey space where answers and meanings are not hard, fast or fully defined, but where one can question strict logic and allow for poetic feeling, meaning and opportunity."
——————–
Mark Dion: Misadventures of 21st Century Naturalist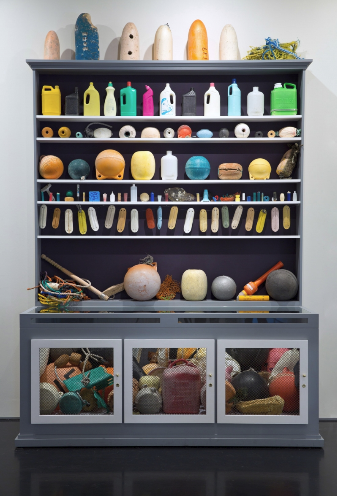 When: On view through December 31, 2017
Where: ICA Boston, 25 Harbor Shore Drive, Boston, MA 02210
How: Official Website
What/Why: "Mark Dion: Misadventures of a 21st-Century Naturalist, the artist's first U.S. survey, examines 30 years of his pioneering inquiries into how we collect, interpret, and display nature. Since the early 1990s, Mark Dion (b. 1961, New Bedford, MA) has forged a unique, interdisciplinary practice by exploring and appropriating scientific methodologies. Often with an edge of irony, humor, and improvisation, Dion deconstructs both scientific and museum-based rituals of collecting and exhibiting objects by critically adopting them into his artistic practice. He has traveled the world to gather plant and animal specimens, conducted archeological digs, and rummaged through forgotten collections, arranging his finds into brimming curiosity cabinets and charismatic sculptures. His projects and exhibitions offer novel approaches to questioning institutional power, which he sees as connected to the control and representation of the natural world.  

Organized around three of Dion's primary methods—fieldwork, excavation, and cultivation—the exhibition traces his research-intensive work across media, time, and place, bringing together more than 20 of the artist's most significant artworks, plus a newly commissioned interactive sculpture and a salon titled The Time Chamber containing ephemera, journals, prints, and drawings. The exhibition offers a rare look across the artist's influential practice and distinctive material vocabulary.

The survey includes such seminal pieces as The N.Y. State Bureau of Tropical Conservation, 1992, and Toys 'R' U.S. (When Dinosaurs Ruled the Earth), 1994. These two strikingly distinct collections—a storeroom of natural specimens gathered from a Venezuelan rainforest and a child's dinosaur-themed bedroom—ruminate on consumption, extinction, and the global environmental crisis. In Rescue Archaeology, 2005 (being shown for the first time since its creation), Dion excavated the grounds of The Museum of Modern Art, New York, during a major expansion, salvaging and displaying fragments of wallpaper, architectural debris, and ceramics that speak to the museum's history at a moment of irreversible change. In his immersive The Library for the Birds of New York/The Library for the Birds of Massachusetts, 2016/2017, Dion places in a gallery a 20-foot cage that houses live finches and canaries commingling with the accoutrements of ornithology—nets, binoculars, and books—arranged around a tree. This library about birds becomes a library for them, a home and a spectacle within the museum. In these and other works, Dion marries discourses of science with those of the art museum, revealing the interrelationships between the two as purveyors of knowledge and truth."
——————–
Annette Lemieux: Mise en Scène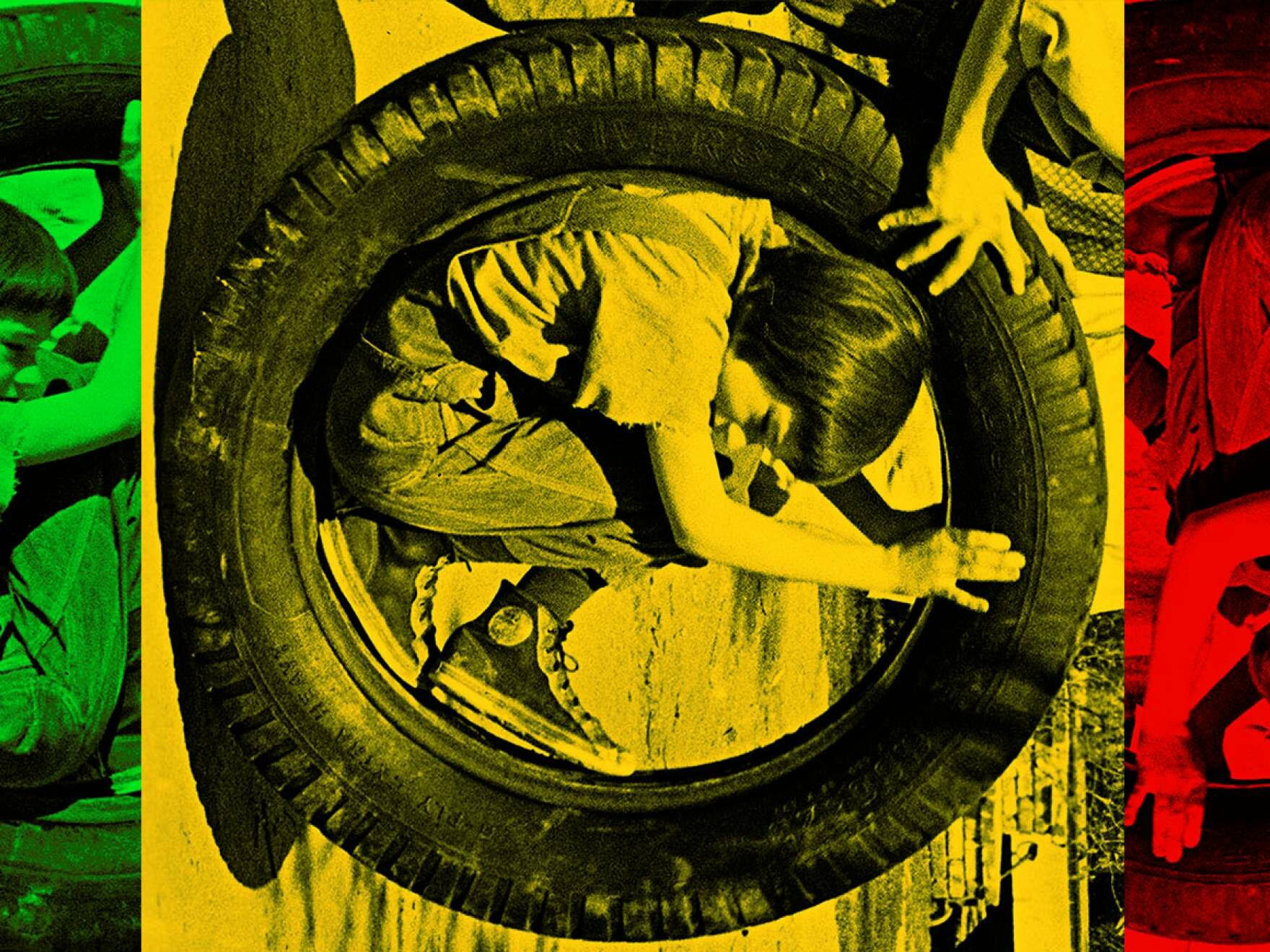 Where: Museum of Fine Arts, 465 Huntington Ave, Boston, MA 02115
How: Official Website
What/Why: "Conceptual artist Annette Lemieux (born 1957) is the recipient of the MFA's 2017 Maud Morgan Prize, a biennial award honoring a Massachusetts woman artist who has made significant contributions to the contemporary arts landscape. This special solo exhibition debuts a new body of work, inspired by films Lemieux felt an affinity for as a child growing up in small-town America: François Truffaut's Fahrenheit 451 (1966), Robert Mulligan's To Kill a Mockingbird (1962), Charlie Chaplin's The Great Dictator (1940) and Fritz Lang's M (1931). While they are over half a century old, the issues broached by these classic motion pictures—including repression, censorship, racism and classism—continue to resonate in today's political climate. Extracting select elements from each film's mise en scène—its environment, ambiance and visual mode of storytelling—Lemieux recomposes familiar images from cinematic history into stand-alone objects, counteracting today's incessant acts of rewinding and repeating. In addition to the new works, the exhibition also showcases five prints from the artist's Censor Portfolio (1994), drawn from the MFA's collection."
————-
Temple of Flies:  Caitlin and Nicole Duennebier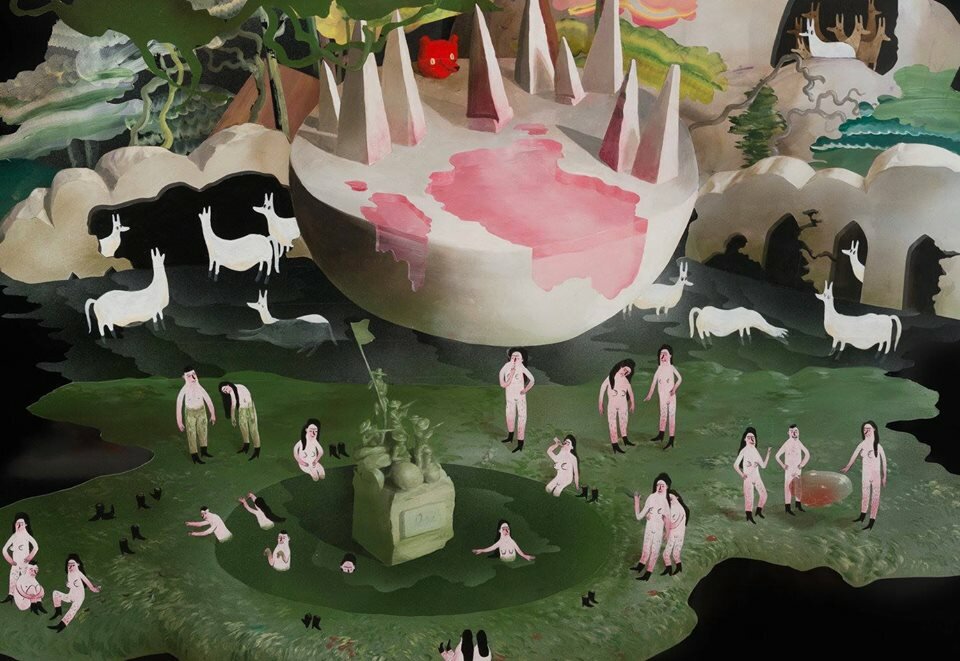 When: On view through October 16, 2017
Where: Montserrat College of Art, Carol Schlosberg Alumni Gallery, 23 Essex Street, Beverly, MA 01915
How: Official Website
What/Why: "Caitlin and Nicole are sibling rivals in the best way possible, and no matter how hard they try to abstain, they continue to collaborate. Caitlin trained in photography but primarily works in narrative illustration, and Nicole is a classically trained painter who creates exquisitely rendered, luscious still-lifes in the tradition of the Dutch masters. Together, their styles aren't so much blended as they are overlaid and intertwined; simply drawn figures wade through puddles of dense oil in their fantastical and sometimes frightening vignettes."
Also on view..
The Black Veil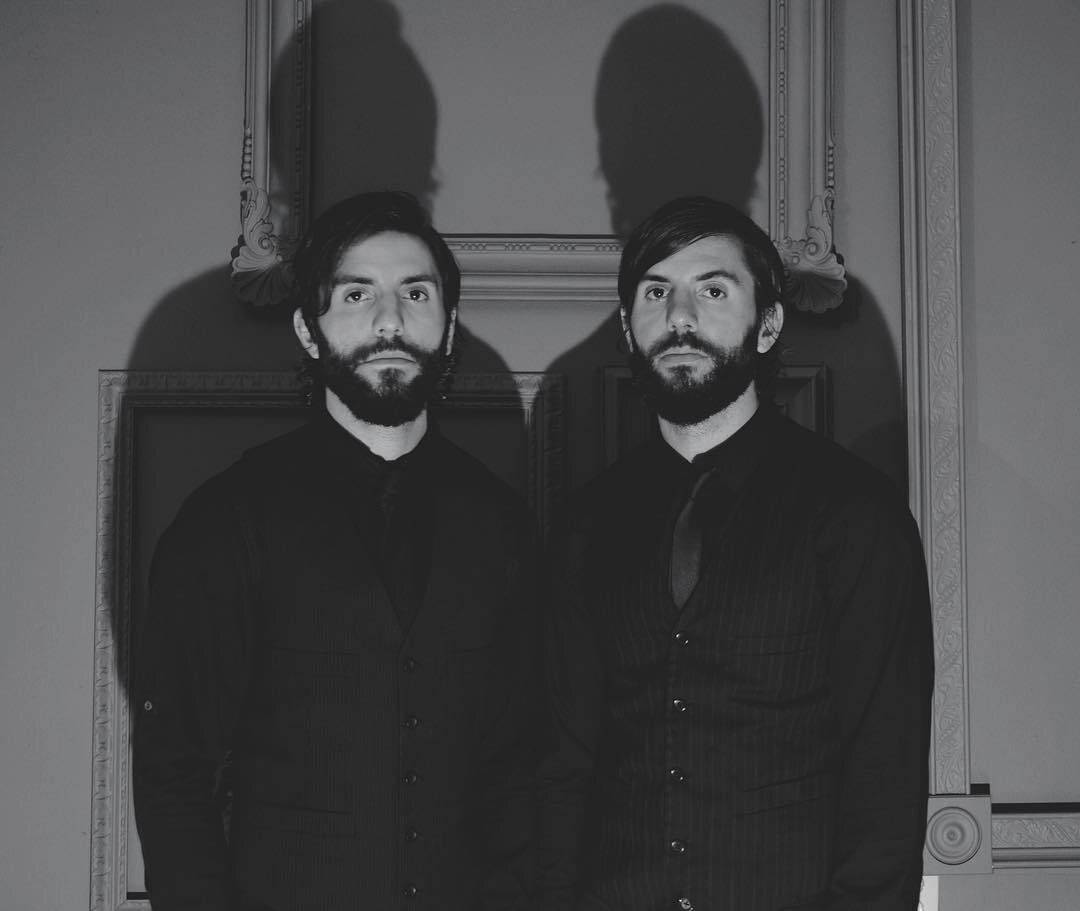 When: On view through November 04, 2017
Where: Frame 301 Gallery, 301 Cabot St, Beverly, MA 01915
What/Why: "Salem-based twins Matt and Ryan Murray along with Nathan Ernce revel in the dark and otherworldly. Their illustrations — brushed with cobwebs and punctuated by spider-legs — reveal entities, places, and creatures from regions unknown, incorporeal, and in- between. Beyond their artistic practice, they are successful entrepreneurs, owning a gallery and tattoo studio in Beverly and playing an active role in the Beverly Arts District. Curated in conjunction with the Quietus exhibition, their installation will act as a gateway into the 301 Gallery."
————————-
Laboratory of Longings: the Experiments of Ani Liu | Run of the Mills

When: Friday, October 6, 2017 | 7–9 pm
Where: Mills Gallery, Boston Center for the Arts, 539 Tremont St, Boston, MA 02116
How: Official Website
What/Why: "Discover the unexpected in this Run of the Mills with Ani Liu, an artist working at intersection of science and art who uses playful experimentation, intuition and speculative biology to explore being fully human in a technologically-mediated world. Featuring a selection of projects curated by Ethan Vogt and drawn from Liu's time at the MIT Media Lab, you will circulate through interactive and performative stations while enjoying complimentary refreshments at this immersive event that fuses scientific experimentation with sensory expression."
——————–
Screens: Virtual Material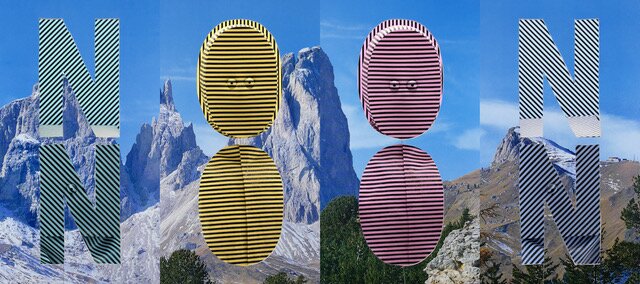 When: On view October 06, 2017 – Mar 18, 2018
Where: deCordova Sculpture Park and Museum, 51 Sandy Pond Rd, Lincoln, MA 01773
How: Official Website
What/Why: "From iPhones to electronic billboards, screens saturate nearly every aspect of our daily lives. Screens: Virtual Material focuses on the increased presence of screens within contemporary sculpture and installation. The exhibition features work by artists who address how our vision, behavior, and beliefs are shaped by the ubiquitous nature of screens. Screens: Virtual Material explores dimensions of desire, tactility, and confinement that are inherent to their function and aesthetics. From metal fences to monitors, these artists use wide-ranging screen-based materials in their work to reveal the porousness between our virtual and physical worlds. Artists in the exhibition include Brian Bress, Marta Chilindron, Liza Lou, Matt Saunders, Josh Tonsfeldt, and Penelope Umbrico.

The exhibition is accompanied by a fully-illustrated publication.

Organized by Sarah Montross, Associate Curator.

Support for this exhibition was generously provided by the Meredyth Hyatt Moses Fund and an anonymous donor. DeCordova also wishes to thank the Board of Trustees and Council of Overseers, who generously provide crucial unrestricted support, without which our exhibitions would not be possible."
——————–
Women Interpreted

When: On view through November 2, 2017
Where: Cambridge Art Association, 25 Lowell St, Cambridge, MA 02138
How: Official Website
What/Why: "Group Statement | We wish to present works that unabashedly place before the viewer our own identities in relation to our surroundings. Our group came together because our primary subject is the figure, sometimes ourselves, and our concern is our place in the world and how it can be shown. Despite the different media we employ – collage, photography, painting, drawings and a mix of these – the importance of the artist within these works unites them. Since the focus of each is different, there is room for dialogue among the works."
——————–
People Watching: Then and Now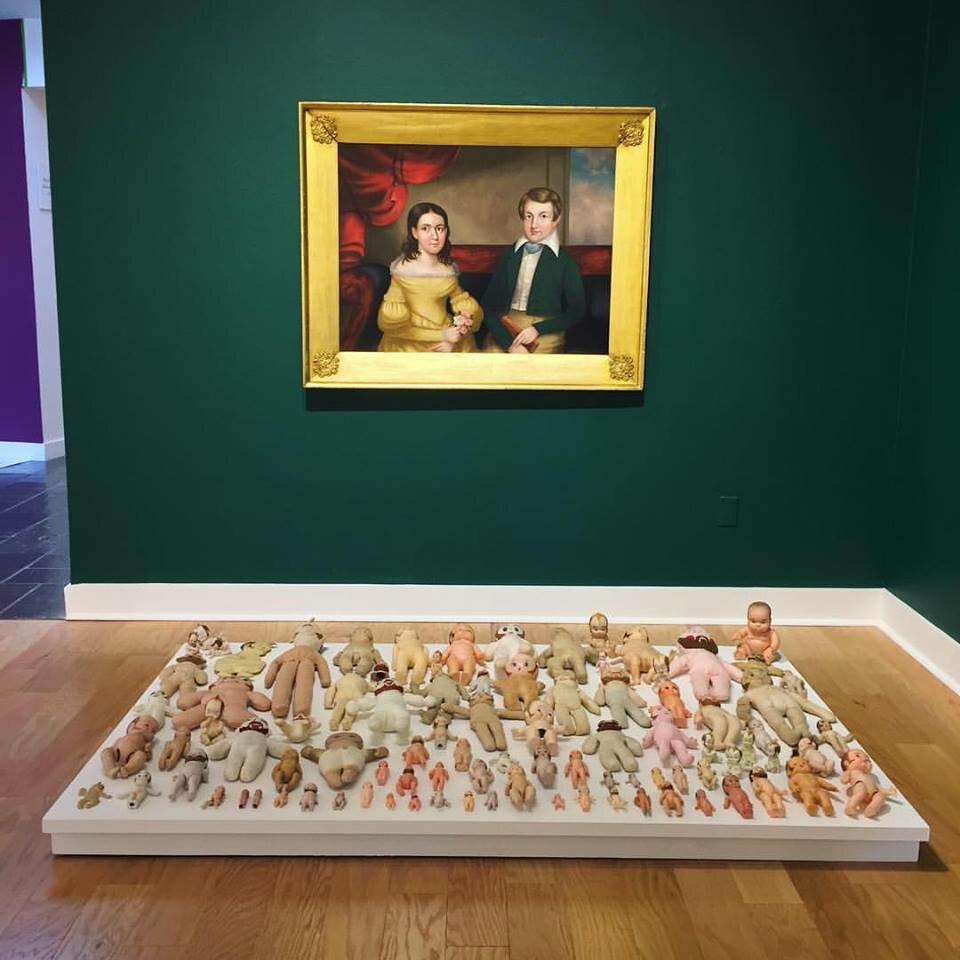 When: On view through March 2018
Where: Fitchburg Art Museum, 185 Elm St, Fitchburg, Massachusetts 01420
How: Official Website
What/Why: Learn more about the exhibition here
——————–
Four Artists from Bulgaria: Genadi Gatev, Elena Peteva, Svilen Stefanov and Ralitsa Stefanova


When: On view October 6 – November 19, 2017
Opening Reception: Friday, October 6, 5:30-8pm
Where: Laconia Gallery, 433 Harrison Ave, Boston, MA
How: Official Website
What/Why: "Laconia Gallery presents the artists Genadi Gatev, Elena Peteva, Svilen Stefanov and Ralitsa Stefanova in an exhibition which focuses on the current creative work of these prominent names in contemporary art in Bulgaria, a country with deep artistic traditions. The four artists engage in a multidirectional dialogue and challenge the viewer to reflect on art. This exhibition project is initiated by Elena Peteva (born in Sofia, Bulgaria), who is an artist and an Assistant Professor at the University of Massachusetts Dartmouth, MA, and Svilen Stefanov, who is a Professor at the National Academy of Art, Sofia, a theoretician of contemporary art and a painter based in Sofia. The project is supported by Laconia Gallery, Boston, and One Gallery, Sofia. The first part of the project presents contemporary Bulgarian artists in an exhibition at Laconia Gallery. The second part will be an exhibition of contemporary US artists in One Gallery.

Svilen Stefanov and Genadi Gatev are representatives of one of the most prominent artist groups in Eastern Europe from the 1990s called XXL and their names are connected to the reaction against the ideological legacy of communism in these counties. They started working in the spirit of neo-conceptualism in the fields of installation, photography and performance, while over the last decade they have been working primarily in the medium of painting. Both authors interpret painting in the framework of a post-conceptual discourse, wherein there is no division between abstraction and representation. Svilen Stefanov uses the bond between image and text. His compositions and still lifes either mock the abstract or tell utterly absurd stories (e.g. Romantics Bury Conceptualists, oil on canvas). Genadi Gatev's works are seemingly related to geometric abstraction but there is an unexpected semantic field beyond them. They are, in fact, color codes (schemes) – the result of scientific research of the genetic pool or the genofond of Bulgarians in different regions of the country.

Elena Peteva's work carries deep and multifaceted heritage – from the love of realism to the rationality of conceptualism, but also to the traditions of the psychological portrait. Therefore, the "realism" of her drawings and paintings should not mislead us. They draw in the viewer with the power of their representation, which slowly unfolds layered meaning, and holds us captive. Ralitsa Stefanova shows works which rely on the fleeting and seemingly casual gesture of drawing. This series of small ink and brush drawings display simplicity, which is, in fact, full of layers of authentic emotion. Unlike Stefanov and Gatev, Peteva and Stefanova exhibit together for the first time but their works complement one another in their vast formal and emotive range.

All four artists currently work with One Gallery, which presents their work in Bulgaria and abroad at various venues for contemporary art."
——————–
Felice Caivano | "Rii" an installation of encaustic paintings

When: On view through October 28, 2017
Where: EBK Gallery, 218 Pearl Street, Hartford, CT
How: Official Website
What/Why: "'Rii', the title of this work is simply the plural form of rio – the Venetian name for the small narrow canals that run beneath the 400 or so bridges connecting the many smaller Venetian islands.

'Rii' is not meant to depict any particular small canal, just as its 90+ interrelated component parts are not designed to act as singular representations, but rather to magnify and insinuate aspects of the local Venetian landscape.

I have travelled many times to Venice and the surrounding islands. While on sabbatical in 2015 I was fortunate to have a studio that over looked a small canal in the district of Cannaregio.  I spent a great deal of time observing the interplay of pattern, light, and color as uniquely reflected in this small canal.  The relative nature of color — as exemplified and magnified by the shifting patterns upon the water created an environment where nothing remained static, nor as it first appeared to be. I wondered what was below these patterns.

What lies beneath the surface of things has always intrigued me.  This curiosity seems to have permeated my work over the past forty years — metaphorically, or quite literally. However, after sitting at that window, I realize that I am interested in what lies both below and at the surface.

My hope is that the shifting surfaces of 'Rii' would engage the viewer's peripheral field until a moment of focus upon a single panel might bring the viewer's attention from the reflective surfaces of the encaustic medium directly through its layers until floating back to the surface.

A note on encaustic:

Encaustic is a wax based paint composed of beeswax, resin and pigment.  It is kept molten on a heated palette and applied directly to a prepared surface with a brush.  Multiple layers of encaustic are fused through the heating process."
——————–
Chinese Dreams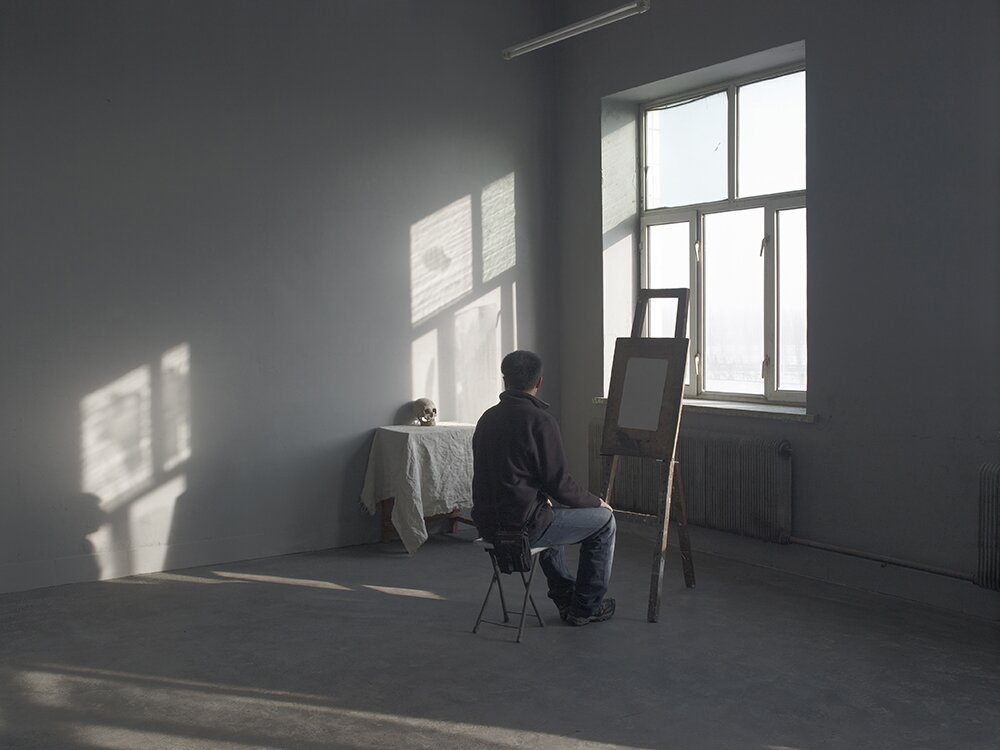 When: On view September 25 through December 2, 2017
Where: Bakalar & Paine Galleries, 621 Huntington Ave, Boston, MA 02115
How: Official Website
What/Why: "The year 2016 marked the 50th anniversary of the launch of the Cultural Revolution, a decade-long historic event (1966-1976) that was characterized by chaos and upheaval. Shortly after the revolution's end, Chinese people and institutions began seeking and sorting out new identities, both for themselves and for the nation. The artists in this exhibition were shaped by the Cultural Revolution. Some were young children when it began, others were born during it, and one was born in its wake. Through their work in traditional Chinese media like porcelain, bronze, and painting as well as radical forms of expression that relate to destruction such as ash and razor blades, each has helped inform China's subsequent outlook on its history. Similarly diverse are the metaphors of time, memory, and family that can be relevant to any culture but which have particular poignancy for those who experienced China in the second half of the 20th century."
Also on view..
Selections
How: Official Website

What/Why: "Selections features the remarkable work of MassArt professors who are newly hired or returning from sabbatical. A venue for faculty to showcase their work, often in experimental directions or media, this exhibition is a perennial favorite. Representing all facets of the college, Selections highlights the work of our multitalented faculty. Exploring aesthetic, sociopolitical, cultural, and design issues, faculty members have developed a diverse range of works which include site-specific installations, video, animation, sculpture, and works on paper."
——————-
Polarity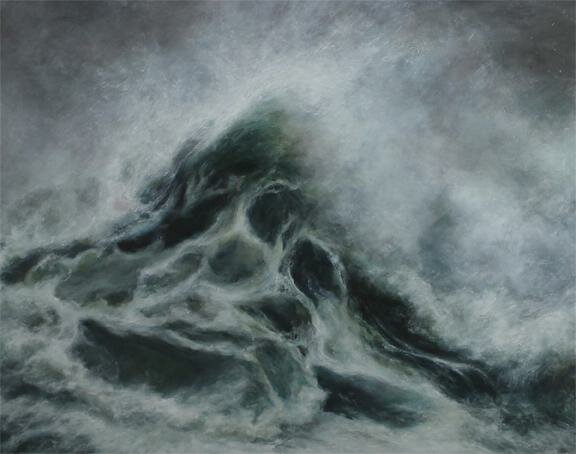 When: On view through October 31, 2017
Where: Gold Gallery, 460C Harrison Ave, #18, Boston, MA 02118
How: Official Website
What/Why: "Ever essential water serves as the subject in each painter's project, yet the collections' visual manifestations have opposite tendencies and address the many forms in which this element can actualize. LeBourgeois continues her project of painting controlled and contemplative horizons, inspired by water's subtle albeit ever-changing state, while Munoz captures its volatile, unpredictable nature inherent within."
——————–
Buckdancer's Choice: Joe Bradley Selects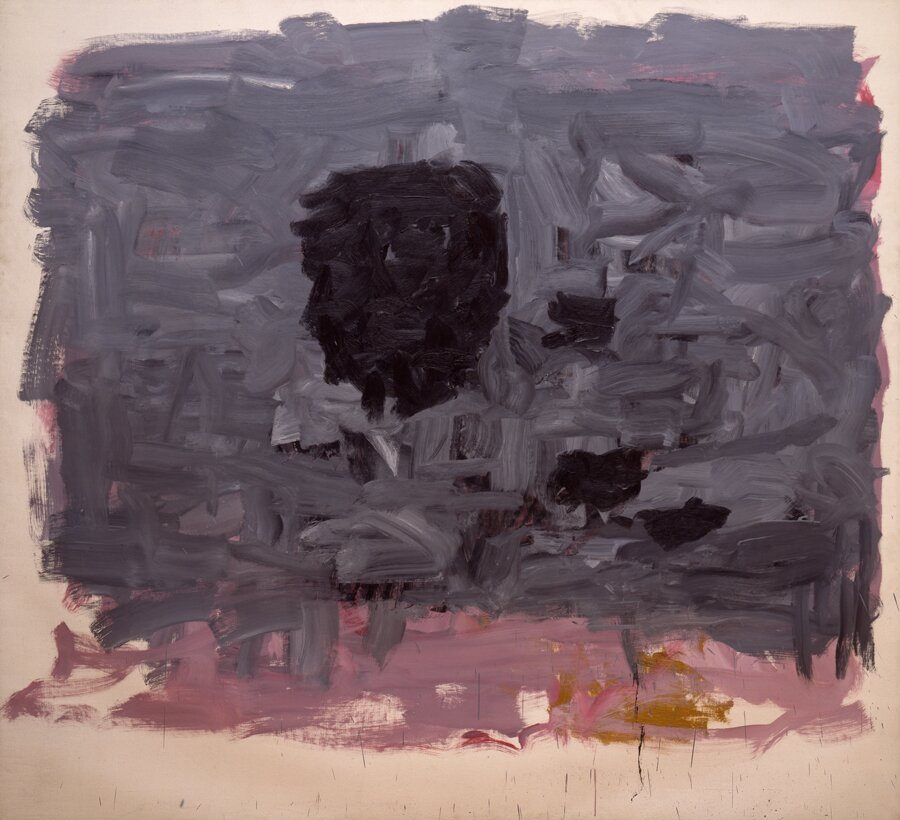 When: On view through January 28, 2018
Where: Rose Art Museum, Brandeis University, 415 South St, Waltham, MA 02453
How: Official Website
What/Why: "In conjunction with Joe Bradley's solo exhibition in the Foster Wing (October 15, 2017–January 28, 2018), the artist will select a group of works from the Rose collection for an innovative display that draws upon masterworks and lesser-known gems of the museum's holdings."
——————–
Eddie Martinez: Ants at a Picknic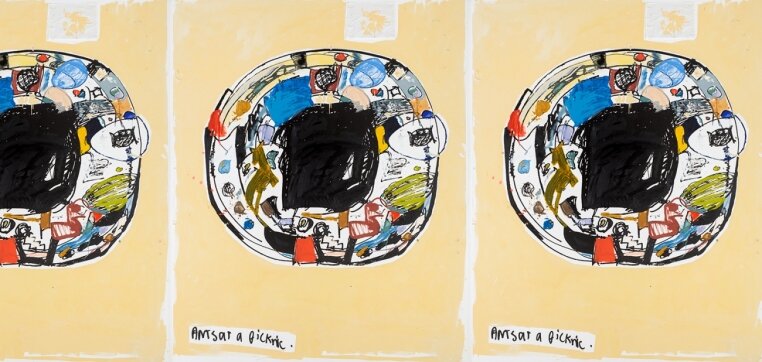 When: On view through December 17, 2017
Where: Davis Museum, Wellesley College, 106 Central St, Wellesley, MA 02481
How: Official Website
What/Why: "The Davis Museum at Wellesley College is pleased to present Eddie Martinez: Ants at a Picknic, the artist's first museum solo exhibition. The installation includes a suite of seven new large-scale "mandala" paintings, accompanied by a range of table-top painted bronze sculptures and large drawings.

Eddie Martinez (b. 1977) has been critically lauded and widely collected for his dynamic linear abstraction, exuberant color, and a vocabulary of idiosyncratic reiterating forms. Inspired by a mashup of visual culture sources, from fine art to popular culture, his work in every medium—painting, drawing, sculpture, and print—is impossible to mistake. Martinez's paintings build from a distinctive process: the artist starts with small drawings, blows them up and translates the "skeleton" in black silk-screen ink onto canvas; he adds color—varying from impastoed dabs to sweeping washes in oil, marine enamel, and spray paint—and often affixes drawings and other textural materials to his surfaces. The drawings are an essential "biographical, journalistic tool" in his process, and "make their way into the painting studio and feed the paintings, [where] sometimes they get glued directly to the paintings." The artist says, "I carry them around and poach different marks and moves. Some of them go straight onto my 'drawing wall' which at times houses up to 500 drawings all mashed up on and over each other."

The New York Times art critic, Roberta Smith, praises Martinez's "exceptional gifts as a painter and draughtsman." Painter and critic David Salle applauds the artist's "innate compositional intelligence" and his "painterly intelligence… really something different from all else, from conceptual framework and technological innovation. What's interesting is that it is still hard and when it works it resonates." A full-color catalogue, designed by the award-winning firm of Stoltze Design, accompanies the exhibition with contributions from Lisa Fischman, Ruth Gordon Shapiro '37 Director of the Davis and exhibition curator, and Jim Lewis, Austin-based novelist, critic, and arts writer.

The exhibition and catalogue are realized with generous funding from Wellesley College Friends of Art at the Davis, The Helyn MacLean Endowed Program Fund for Contemporary and South Asian Art, The Mildred Cooper Glimcher '61 Endowed Fund, and the Davis Museum and Cultural Center Endowed Fund; with additional support for the catalogue from Timothy Taylor Gallery, London, and Mitchell-Innes & Nash, New York."
——————–
Reusable Universes: Shih Chieh Huang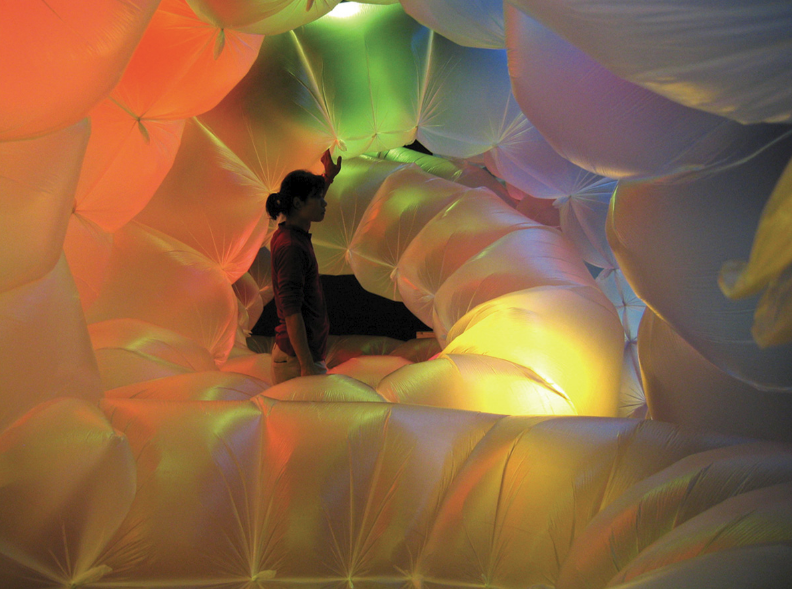 When: On view through November 12, 2017
Where: Worcester Art Museum, 55 Salisbury Street, Worcester, MA 01609
How: Official Website
What/Why: "Reusable Universes: Shih Chieh Huang features the work of Shih Chieh Huang, who combines his longstanding fascination with technology and the materials of modern life to transform mundane manufactured objects into novel and remarkably complex sculptural forms. Huang elevates circuit building, transistor rewiring, and other hardware operations into an art that connects not only with our senses but our sense of humanity between today's virtual and analog existence.

At the Worcester Art Museum, Huang plans to create his most ambitious immersive environment to date—a kinetic sculptural installation consisting of over one hundred various-sized elements. In addition to the exhibition, the artist will create onsite his Organic Concept, an infinitely scalable sculpture made from rolls of painter's plastic and box fans. The creation will be a public performance in the Museum lobby on July 20, 2017. Afterwards, Organic Concept will be temporarily installed in the Renaissance Court.

Reusable Universes resonates with the spirit of innovation and curiosity that continues to ground Worcester today. Huang's art also will provoke the viewer to consider society's rapidly changing relationship with technology. By constructing grand works of "low-tech" art made from high-tech parts that are intentionally built to look unfinished, Huang endeavors to recapture the curiosity and wonder of early technology that will inspire visitors to likewise experiment and build anew."
————–
State of the Union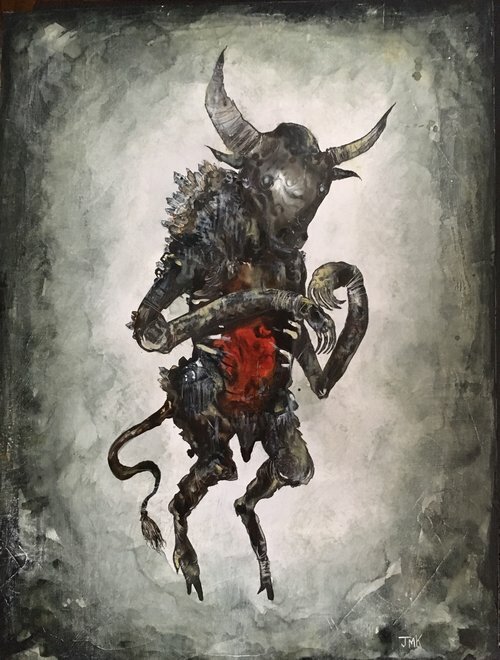 When: On view through November 11, 2017
Where: 13 Forest Gallery, 167A Massachusetts Ave, Arlington, MA 02474
How: Official Website
What/Why: "Our exhibition Transition of Power: 2017 responded directly to the surprising events of the 2016 presidential election and the uncertainty many people felt in the wake of its unforeseen results. The work in Transition of Power: 2017 highlighted the issues most urgent in the minds of the American public, from immigration and health care to the Electoral College, raising many questions that would hopefully be answered after the inauguration.

Nine months into the new administration, those answers remain largely unknown. With political divisions growing increasingly stark, many Americans have been struggling with the realization that as a country we do not know ourselves as well as we had thought.

With political chaos threatening to become the new normal, 13FOREST has decided once again to turn to artists for help in understanding this time of unrest. State of the Union captures the spirit of the United States in 2017, revealing the internal lives of Americans during this period of increased social and political upheaval. The artists featured in State of the Union give shape to the turbulent emotions that dominate our historical moment, providing some much needed perspective on the reality of our political situation.

State of the Union features the work of Andrew Fish, Joe Keinberger, Ted Ollier, Cory Munro Shea, Dorothea Van Camp, and James Weinberg."
——————–
Richard Fishman | What Remains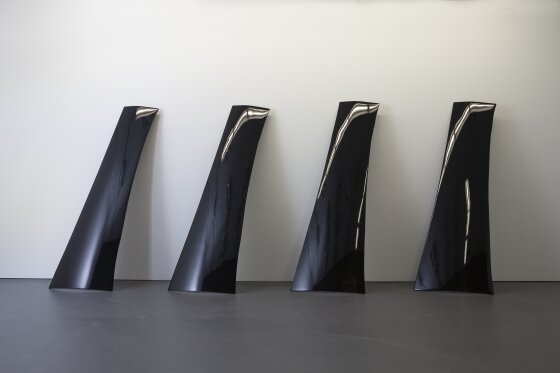 When: On view through October 29, 2017
Where: David Winton Bell Gallery, 64 College St, Providence, RI 02912
How: Official Website
What/Why: "Installing an exhibition with Richard Fishman is a primer in his working method. He is a consummate experimenter: arranging and rearranging, tweaking and turning, creating innovative approaches to "finished" works. Some of these changes are subtle: a slight turn to reveal a significant angle of the work. Others are radical: aggressively sandblasting away the surface of a sculpture.  

Fishman's experiments in art reach back to the 1960s. Since then, he has created works in a variety of materials from traditional metals to objects found in nature: stones, shells, and coral, bone and skeletons, butterflies (long before Damien Hirst), plants, and notably, over the past decade, elm wood.

What Remains includes sculpture created over the past two years and records a period of transition as the artist moved beyond his well-known Elm Tree Project. Carbon composite, which appears in his work as early as 2009, takes primacy. The elm slabs are cast in or covered over with carbon composite. While the earlier slabs retain their association with the wood surface, as time passes and the series progresses, the link to the organic is broken. The black surfaces of the large slabs are marked alternately, by the inherent pattern of carbon fiber fabric, by a sensuous and rich matte black, or—in an grouping of near-identical planks—by high-gloss surfaces that reflect and mirror light sources and viewers.

The meditative calm of the slabs finds a counterpoint in the swirling lines, thorny texture, and prickly appendages of Fishman's recent freestanding sculptures. Here the artist drapes and wraps resin-coated carbon fiber over armatures of wood or metal, creating surfaces that are stiff and shiny and twisted. Appendages protrude slightly or become spear-like. The sculptures evoke dark spirits; Fishman has entitled one Sebastian, in reference to the martyred saint who is traditionally represented shot with arrows. This body of work culminates in a massive sculpture—five feet in diameter and twelve feet high. It is a powerful presence. Shredded fibers hang loose and torn, like the windswept and water-tossed wreckage in paintings by J.M.W. Turner and Caspar Friedrich. It is What Remains."
——————–
SEBASTIAO SALGADO Kuwait: A Desert on Fire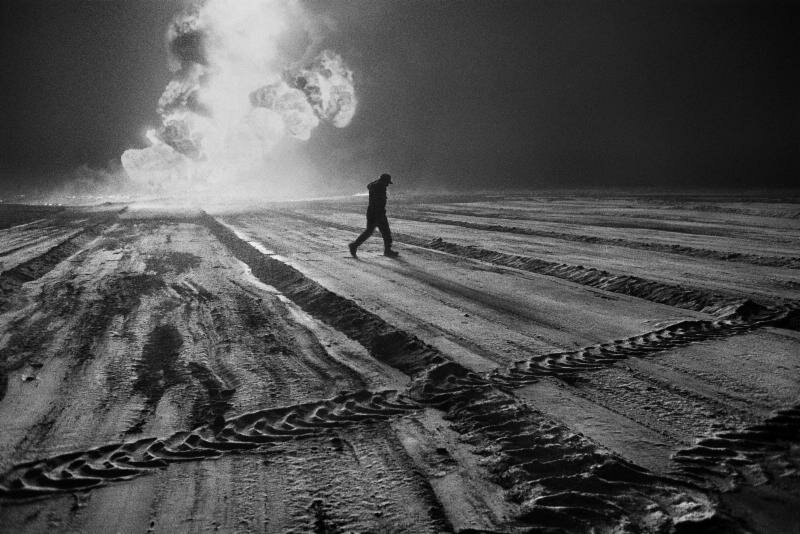 When: On view through November 29, 2017
Where: Robert Klein Gallery, 38 Newbury St, Boston, MA 02116
How: Official Website
What/Why: "Robert Klein Gallery is pleased to announce an exhibition of work by SEBASTIÃO SALGADO.  Kuwait: A Desert on Fire runs from Tuesday, September 5 through Wednesday, November 29 at ROBERT KLEIN GALLERY at 38 Newbury Street. An opening reception will take place on Saturday, September 9 from 2 to 5PM.

When the Iraqi Army retreated across the Kuwaiti desert in early 1991, after being repelled by U.S.-led coalition forces in Operation Desert Storm, Saddam Hussein and his soldiers took the military strategy of "scorched earth," and set aflame about 700 oil wells, igniting persistent fires across Kuwait, and creating one of the worst environmental disasters in recent history.

When SEBASTIÃO SALGADO traveled to the Middle East to document the grueling fire-fight, he quickly realized just how dangerous and brutal the world was that he had stepped into – a quagmire of health hazards, the air choked with soot, searing heat from the flames and desert sun, and cluster bombs littering the sand. The heat was so vicious that his smallest lens warped. A journalist and another photographer were killed when a slick ignited as they crossed it."
——————–
LISA  HOUCK: Recent Paintings, Watercolors, Mosaics and Prints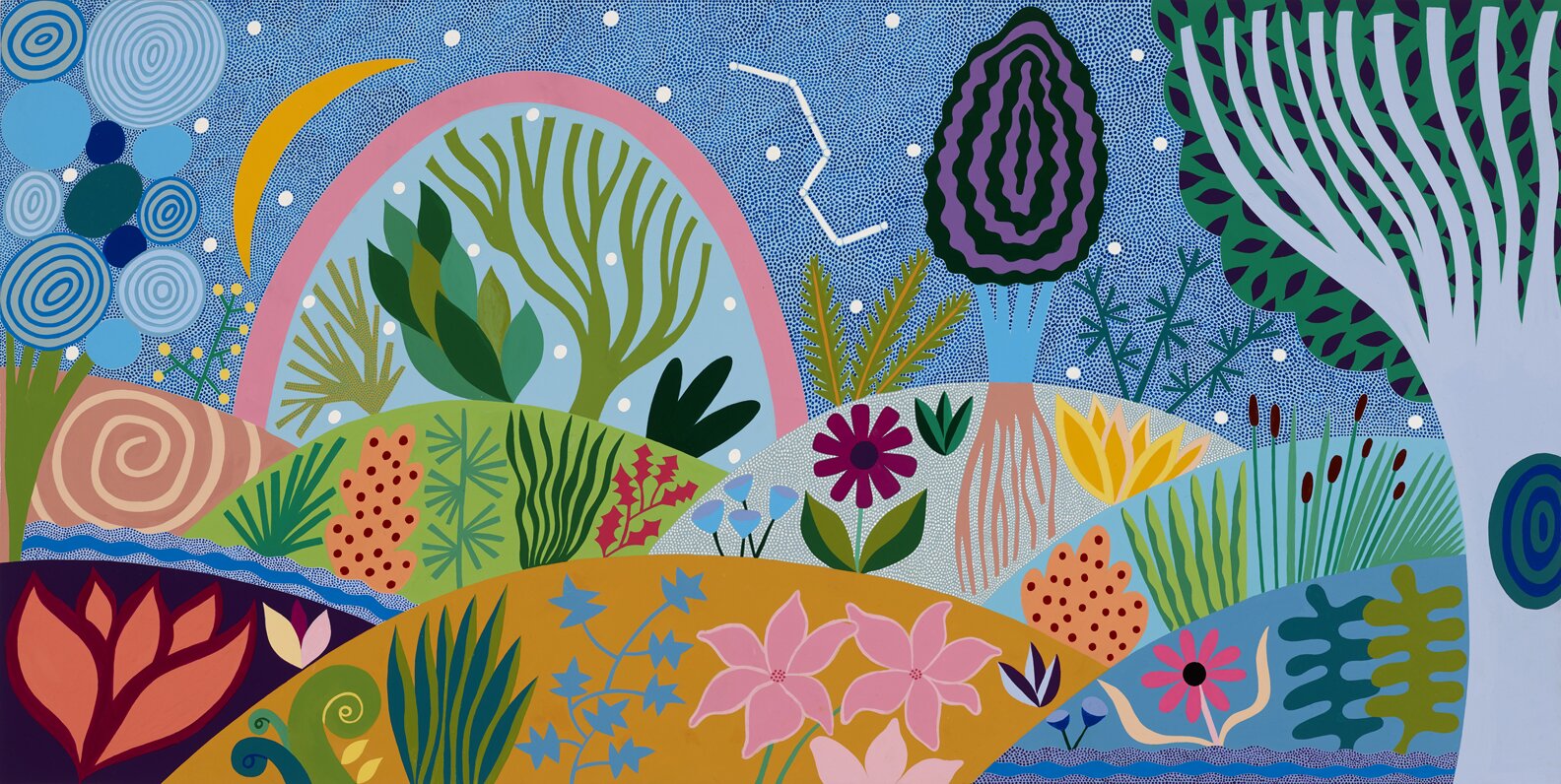 When: On view through October 27, 2017
Opening Reception: Friday October 06, 2017 6-8PM
Where: Beth Urdang, 460 Harrison Ave, Boston, MA 02118
How: Official Website
What/Why: "Recent Paintings, Watercolors, Mosaics and Prints"
——————–
It Can't Rain All the Time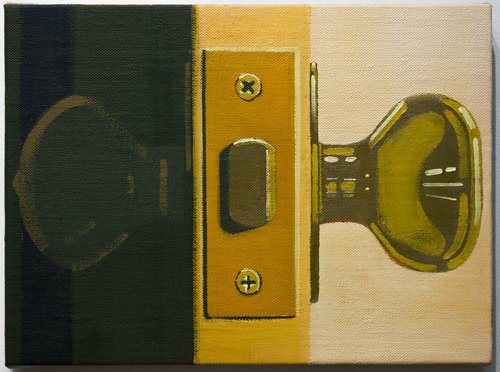 When: On view through October 15th, 2017
Closing Reception: Friday October 6, 6-8PM
Where: How's Howard, 450 Harrison Ave, Suite 309c, Boston, MA 02118
How: Official Website
What/Why: "How's Howard is pleased to present a solo exhibition of recent work by Anthony Palocci Jr.  In this series of intimately scaled paintings, Palocci explores ideas of masculinity, sexuality and loss through close observation, isolation and magnification of objects.
These evocative images symbolize a message of gender and personal relationships, including the complex dynamics of the father and son relationship. Like navigating a crime scene, Palocci hones in on minute observations. He unfolds intricate and sentimental connections, studying and interpreting relationships through close-up investigation of cryptic items. Seemingly mundane objects, not particularly noticed from day to day, become moments of intense focus.
Palocci's solemn still life paintings incorporate a human presence without its literal portrayal. Each object begins to suggest situations and personalities alluding to someone present in Palocci's life and yet, absent in the painting. Clues of specific individuals are revealed through the experience of an object. A bar of soap sculpted by its user takes on a monolithic presence and emotional weight, as it occupies the majority of space and attention within its' confines.  Palocci photographed this bar of soap in the bathroom of a recently deceased friend. In his painting derived from this photo, muted color and tender brush strokes speak to Palocci's memory and homage to a loved one."
——————–
Wall to Wall II: Working Together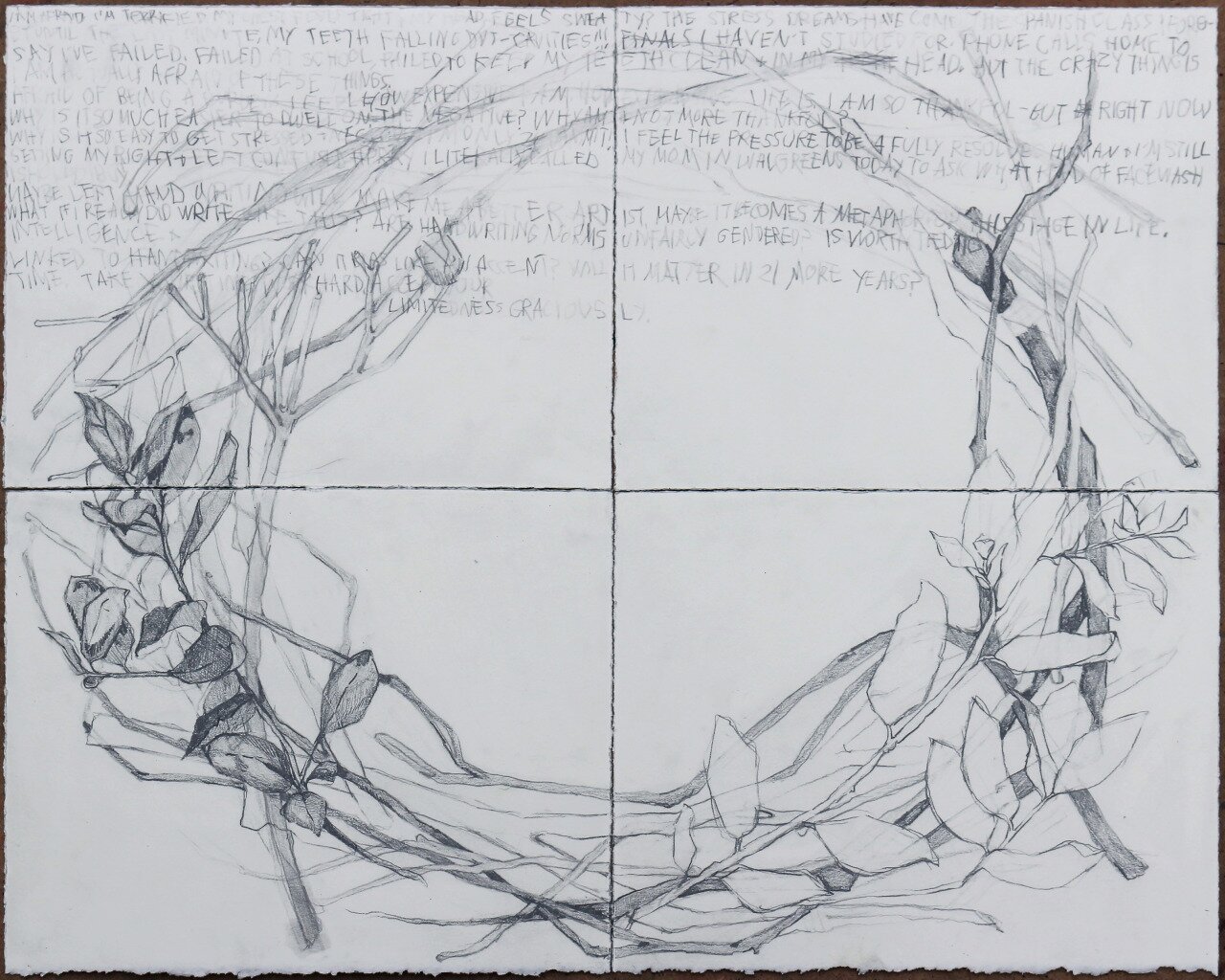 When: On view through October 29, 2017
Where: Nave Gallery (Teele Square), 155 Powder House Blvd, Somerville, MA
How: Official Website
What/Why: "A reprise of 2016's successful "Wall to Wall: Art Builds Community," Wall to Wall Two (W2W2) explores how working together in artistic collaboration can be a model for bridging differences among individuals and communities. W2W2 is held in conjunction with the Clarendon Hill Presbyterian Church annual social justice program, "Learn to Talk." W2W consists of an exhibition, artist talks and other events and activities that engage participants in positive dialogue for the purpose of building a more equitable community."
—————————
Luxury Waters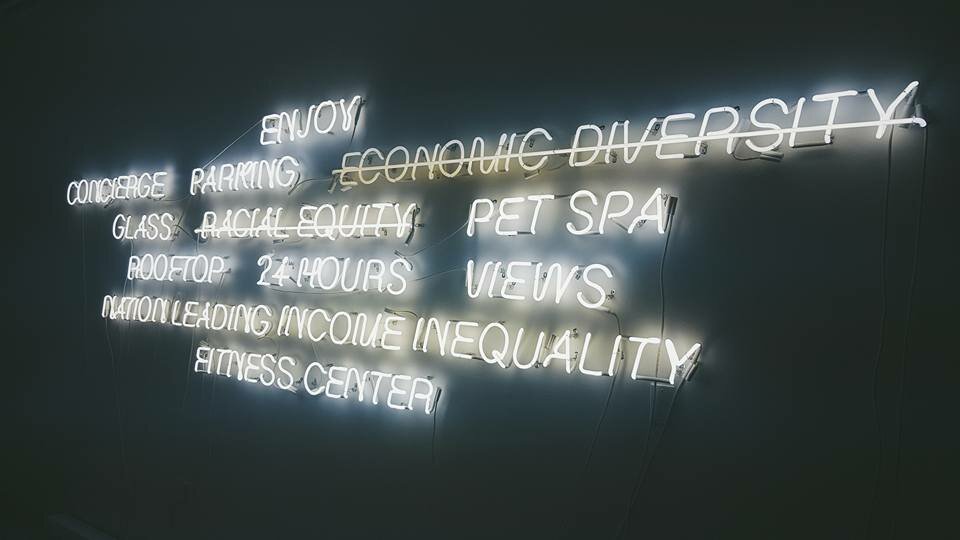 When: On view through October 27, 2017
Where: Open Gallery, 201 South St, Boston, MA 02111
How: Official Website
What/Why: "OPEN Gallery is pleased to host Pat Falco's Luxury Waters, the artist's second retail intervention in Boston. Known for political satire and a folk Boston aesthetic, Falco brings his critique to housing justice with a collection of plans, processes, research material, and marketing objects for a 62-story luxury triple-decker rising from the Fort Point Channel waters in Boston's Innovation District.

In Luxury Waters, Falco has developed a series of works which juxtapose the abundance of "market rate" housing against the social injustices on which it is built. Falco's drawings, sculpture, and installations tell the story of a design process forged in the image of a society obsessed with deregulation, automation, and unhinged growth.

Luxury Waters recontextualizes the processes of luxury housing production into a cartoon space that speculates on the outcomes of real estate development ideology. The appropriation of working class design, the construction of housing at sea level without consideration of climate change, the isolationism of tech housing on commuter corridors, and the blatant manipulation of inclusionary housing regulations, all point to the bleak conclusion that Falco considers in this installation.

By separating the language of development from any specific building, Falco creates a rhetorical space for reflection that challenges the narratives embedded in our built environment. This interruption of the future cities discourse shines a light on the invisible hand of housing development.

As Tech commodifies labor and cultural production at an increasing rate, essentially automating the segregation of rich and poor and concentrating wealth in our cities, the way we build and regulate housing matters. Luxury Waters questions who gets to live in our cities of wealth."
——————–
Aula Alayoubi, Fruit of Heaven
John Hayes-Nikas, The Return
Susan Swinand, All Together Now

When: On view through November 04, 2017
Opening Reception:  October 6, 2017, 6:00 to 8:00 PM
Where: Arts Worcester, 660 Main Street, Worcester, MA 01610
How: Official Website
What/Why: "Join us to celebrate the opening of three solo exhibitions, unified by strong linear mark-making.
Aula Alayoubi's mysterious acrylic paintings use two forms, the female body and the pomegranate, to explore ideas of earthly loss and heavenly reward. With map-lines and traditional engravings marking their faces and limbs, the gorgeous female figures dominating these canvases represent Damascus, Alayoubi's native city. Pomegranates traditionally signify love, fertility, and knowledge, but also invoke the heavenly rewards promised in death to radicalized soldiers. This fruit, and the distorted, mournful figures holding it, tell a cautionary tale of beauty, loss, and memory.
John Hayes-Nikas' series of large graphite drawings are rendered with elegant abstract formalism. With their subtle contrast between clearly-delineated negative space and more gestural strokes, the works invoke aspects of early Cubism, while the mysterious push and pull of the dark forms reference pre-Christian sacred spaces.
Susan Swinand's series of whimsical drawings take a line of for a walk through the subconscious. Ordinary objects and abstract shapes bubble and bounce around each other, producing a jolly stream-of-conscious effect. The small scale and precision of these drawings, however, belie the complex, if merry, universes they contain, in which all things are interrelated and interdependent.
The opening reception and gallery hours are free to the public. Refreshments are sponsored by Ed Hyder's Mediterranean Market, and music by Jose Castillo. The exhibit runs through November 4, with gallery hours on Thursdays, Fridays, and Saturdays, 12:00 to 4:00 PM, and by appointment at other times. Free parking for the opening is available in the lots belonging to the Freemasons, at Ionic and Beacon Street."
————–
Jim Banks, Catherine Carter, and Joel Moskowitz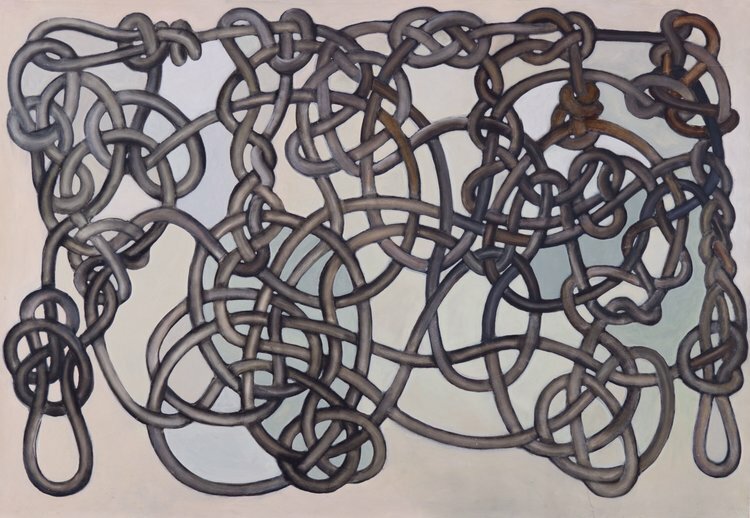 When: On view through October 08, 2017
Where: Fountain Street Fine Art, 460C Harrison Ave Suite 2, Boston, MA
How: Official Website
What/Why: "Lines of Communication is a gathering of three visual languages: of tangles, of joyful loops, and of the alphabet.

Jim Banks' tangles are each comprised of a single line. Follow the line as it slows down, curves over itself, lets go, then speeds up. In his sculptures, lines flow in the forms and in the grain of the wood. Banks won the Best 3-D Award at the National Prize Show of the Cambridge Art Association, in 2015. He graduated from Bard College with a BA in sculpture, and has exhibited widely in Texas and the Boston area, including at Dome Gallery, Atlantic Works Gallery, and the Brush Art Gallery.

Catherine Carter's paintings evoke dance, calligraphy, branches, spider webs, and the fibers of woven fabric, with a joyful energy. She has an MFA from the University of Massachusetts Dartmouth, and has exhibited her paintings at the Danforth Art Museum, the Chrysler Museum of Art, the Marin Museum of Contemporary Art, the New Bedford Art Museum, as well as the Genovese/Sullivan Gallery. Carter is the recipient of a grant from the St. Botolph Club.

Joel Moskowitz's Arabic, Hebrew and English letters, intricately built up with lines, are based in his love of language, and his vision of people connecting across their different languages. Moskowitz, known for using text in his artwork, graduated with a BA in sculpture from Brandeis University, and has exhibited in Off the Wall at the Danforth Art Museum, in the National Prize Show of the Cambridge Art Association, the South Shore Art Center, and Fountain Street, where he is a core member."
—————————
The Paperweight That Keeps My World From Blowing Away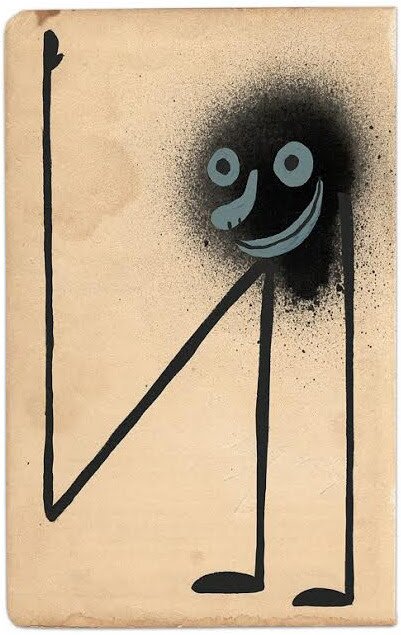 When:  On view through October 28, 2017
Where: Thomas Young Gallery, East 2nd Street #109, Boston, MA 02127
How: Official Website
What/Why: "The Paperweight That Keeps My World From Blowing Away is the title of my latest collection of artworks from 2016 – 2017 arranged and installed in tight clusters on the walls of Thomas Young Gallery.
The title refers directly to what I think the process of making work is to me as a whole. Amongst things coming and going, cycles cycling, and people and situations in constant flux and change, sneaking away and making time to paint, collage, draw, and collect has always been my "paperweight" while living life.
When I think of my work nowadays and what it's about, the only way I can form my description is in broken phrases and singular words.
With that being said, the following pertain to my work;
concept based – feelings – fast vs. slow making – catharsis – etheric – records of my vision and how I see things – palimpsest – autotelic – solipsism – pareidolia – special language – ethos – freedom – Wabi Sabi – exploration – seeing vs. understanding – intellect – importance – looking at the world through my hands – television cartoon influenced"
———-
Say hi:
EMAIL | TWITTER | FACEBOOK | INSTAGRAM | PINTEREST
———————
EXTRAEXTRA
Many MA museums are free this weekend for B of A customers as a part of Museums on Us
Tonight is First Friday in SoWa
ICA is free on Columbus Day – go see Mark Dion
NEFA has created a Disaster Relief Resource List for the Arts
Uforge Gallery is looking for proposals
Boston Cyberarts is looking for digital work
The Arts & Business Council is looking for 2D artists under 40 
Fountain Street Fine Art Gallery is looking for artwork about space
Kingston Gallery is looking for new members
I'm looking for a reason to not pick up every.single.thing from the RISD Craft Fair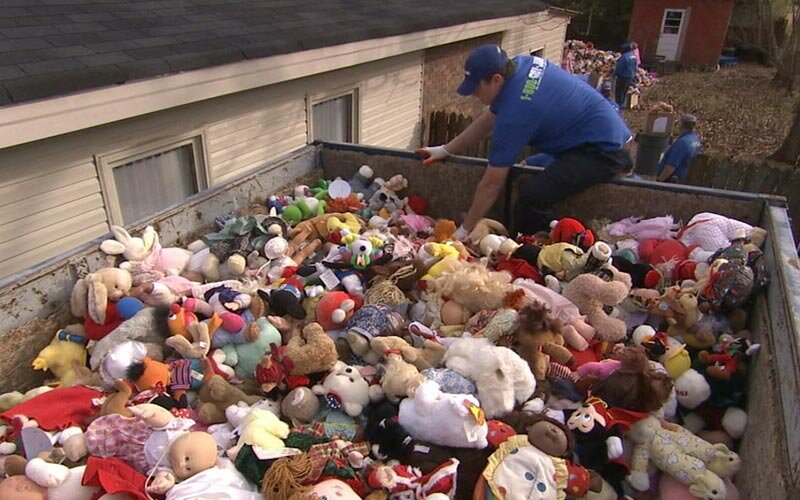 Enjoy the weekend. Stay sweet. Go see art. Dr's orders. ♥