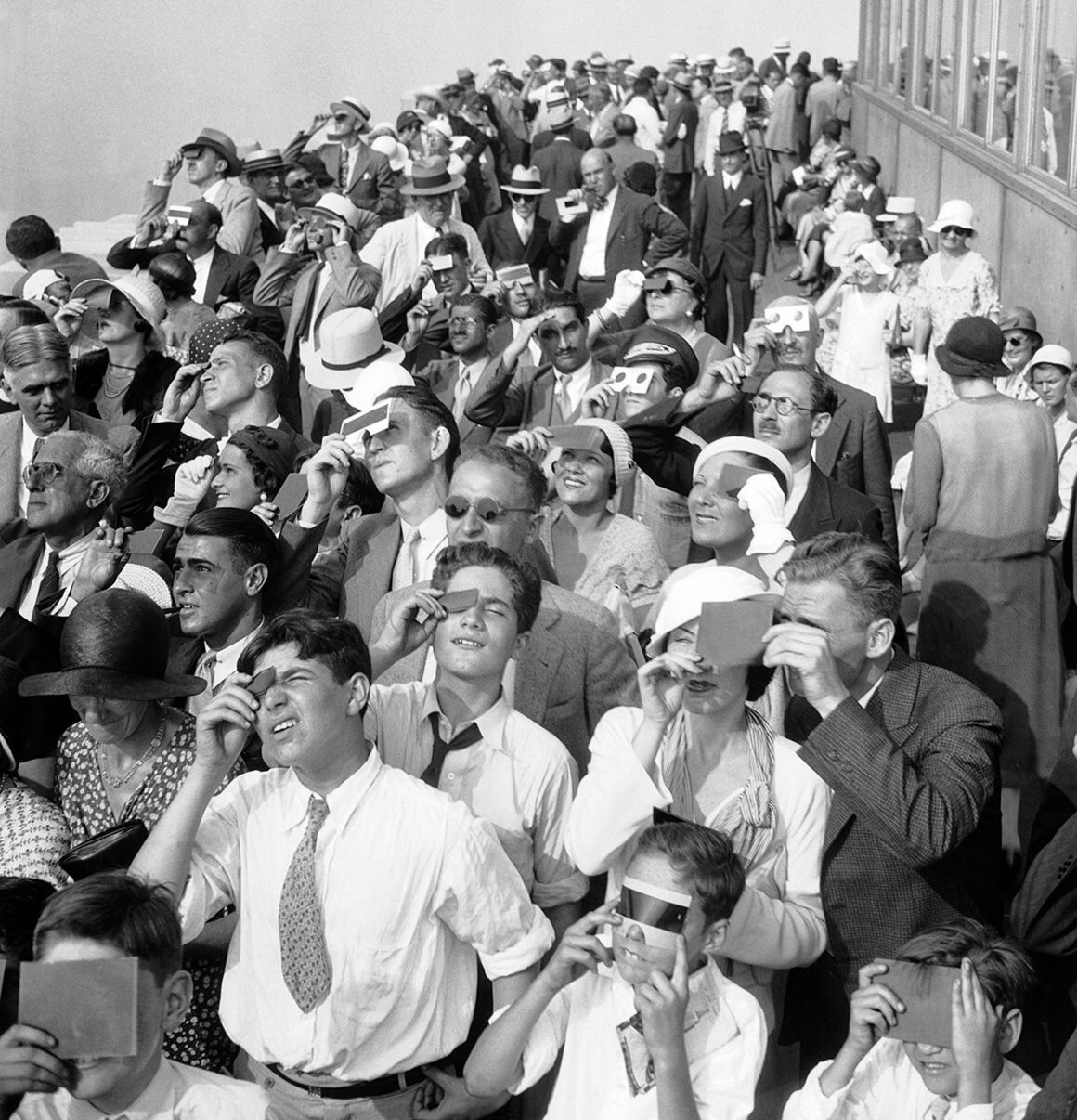 contemporary views x how to start a fire x it's alive x epilogues
———-
It's Alive! Classic Horror and Sci-Fi Art from the Kirk Hammett Collection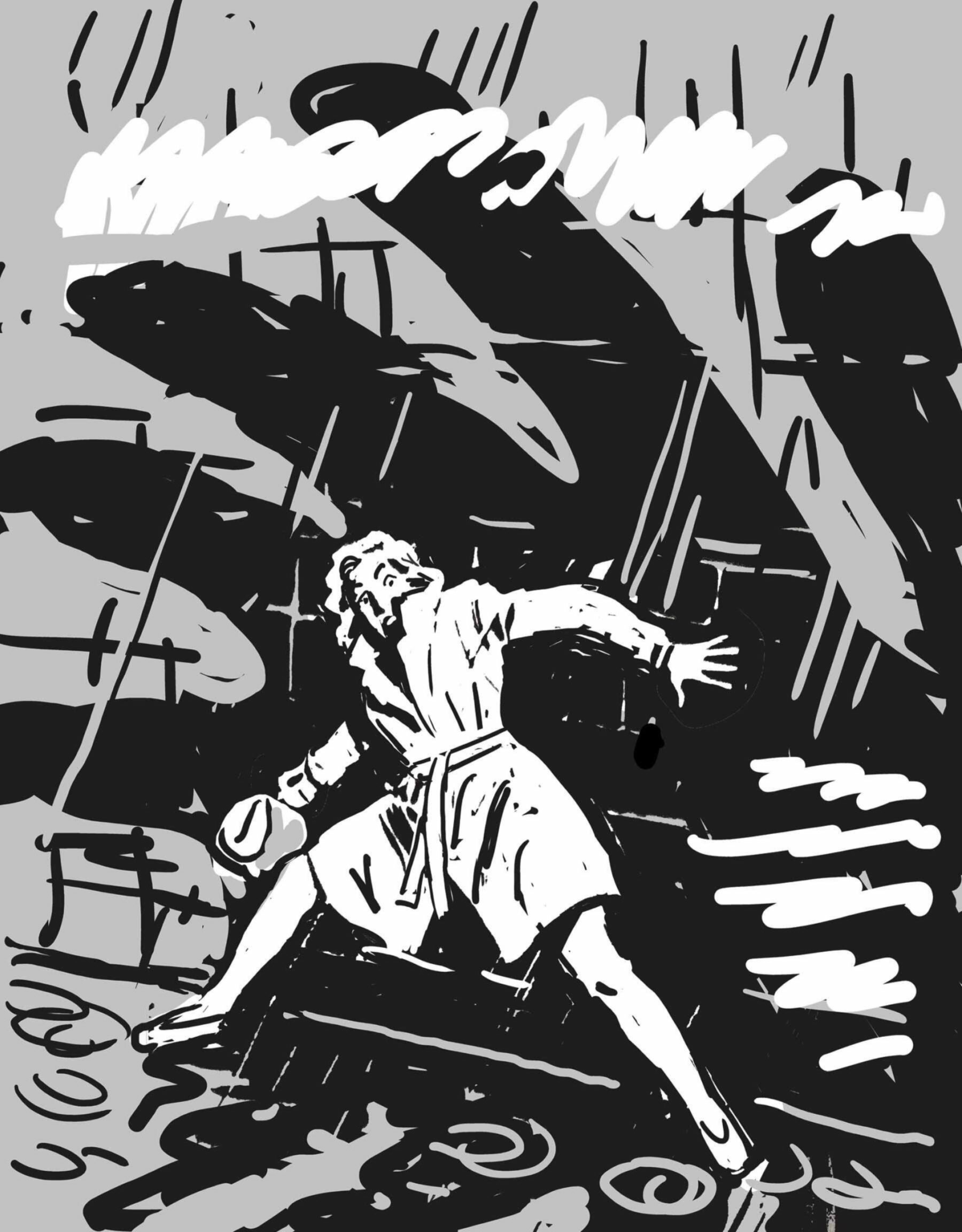 When: On view through November 26, 2017
Where: Peabody Essex Museum, East India Square, 161 Essex Street, Salem, MA
How: Official Website
What/Why: "Kirk Hammett, best known as the guitarist of the rock band Metallica, is also an avid collector of classic horror and sci-fi movie posters. This exhibition explores the interplay of creativity, emotion and popular culture through 135 works from 20th-century cinema, including posters by an international array of graphic designers, rare works by unidentified masters as well as related memorabilia such as electric guitars, lobby cards, film props and costumes. Hammett has dedicated the last three decades to creating one of the world's most important collections and acknowledges his poster collection as a source of inspiration for his own musical creativity."
——–
Pastoral | Epilogues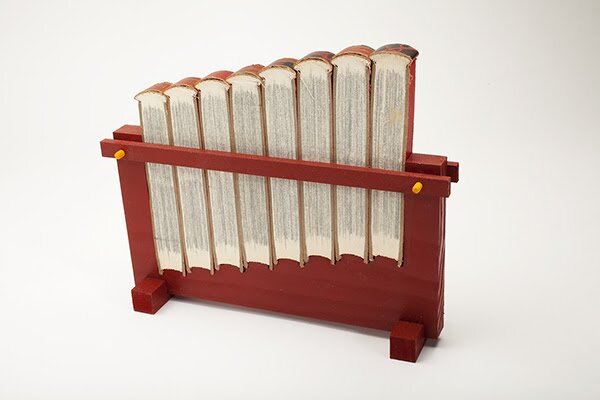 When: On view August 25  through October 15
Where: Catamount Center for the Arts, 115 Eastern Ave. St. Johnsbury Vermont 05819
How: Official Website
What/Why: "Catamount Arts is pleased to host the exhibition Nick Edmonds: Pastoral, featuring sculpture by artists Abbie Read and Jessica Straus on view in Catamount Arts Main Gallery August 25-October 15, 2017. Artist reception Saturday, September 16, 5-6:30 pm."
"I am bringing "Epilogues", a two person exhibition with my colleague, Abbie Read, to the Catamount Center for the Arts in St Johnsbury, Vermont. It will be on view from the end of summer through peak foliage season: Aug 25 -October 15. Reception: Saturday, September 16, 5-6:30 PM"-Jess Straus
—————————-
Open Studio with Maria Finkelmeier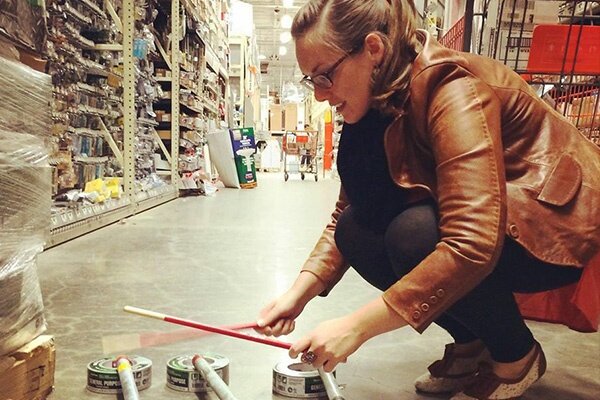 When: August 19th and 26th, 11AM
Where: Isabella Stewart Gardner Museum, 25 Evans Way, Boston, MA 02115
How: Official Website
What/Why: "Polly Thayer Starr Artist Series guest artist Maria Finkelmeier joins us in the Studio for sonic-inspired exploration and experimentation on Saturday, August 19 and Saturday, August 26."
————
How to Start a Fire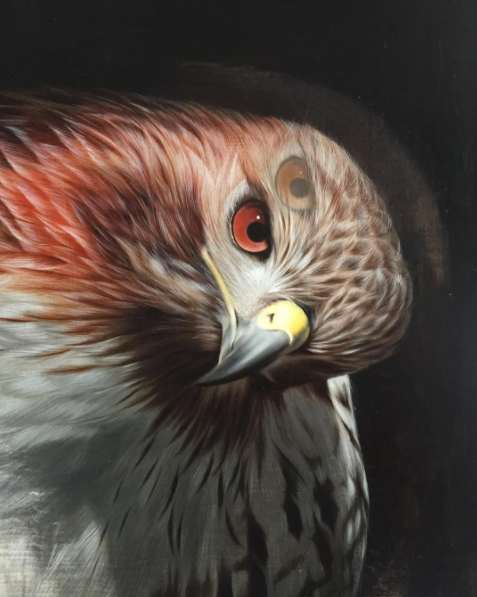 When: Sunday August 20, 6-9PM
Where: Firefly Bicycles, 117 Boston St, Boston, Massachusetts 02125
How: Official Website 
What/Why: "A collaborative art show by Josie Morway and Sean T. Randolph.
Friends who live on opposite coasts, Josie and Sean originally connected through bikes and the people who build and ride them, and discovered a shared love of poetry, wilderness, under-planned journeys, and each other's work. After years of correspondence, punctuated by impromptu meet-ups to get lost in deserts, the two are collaborating visually for the first time. They've created work in conversation with nature and with one another, sending it back and forth across the country with the hope that it grows wiser and wilder from all that travel.
The show consists of meandering narratives, intuitive weaving of words and imagery on paper, canvas and board, and culminates in the creation of a site-specific mural.
//////////
Sunday, August 20th 6-9pm @ The Firefly Gallery
Join us to recover, recap and reminisce the day after D2R2 while celebrating the opening of HOW TO START A FIRE, a collaborative art show by two artists, cyclists and friends. Bring your leftover D2R2 raffle tickets for a chance to win art prints and other surprises.
Follow these two on instagram for sneak peeks and other silly musings :: @seantrandolph & @josiemorway
Hope to see you there!"
———————
O'Day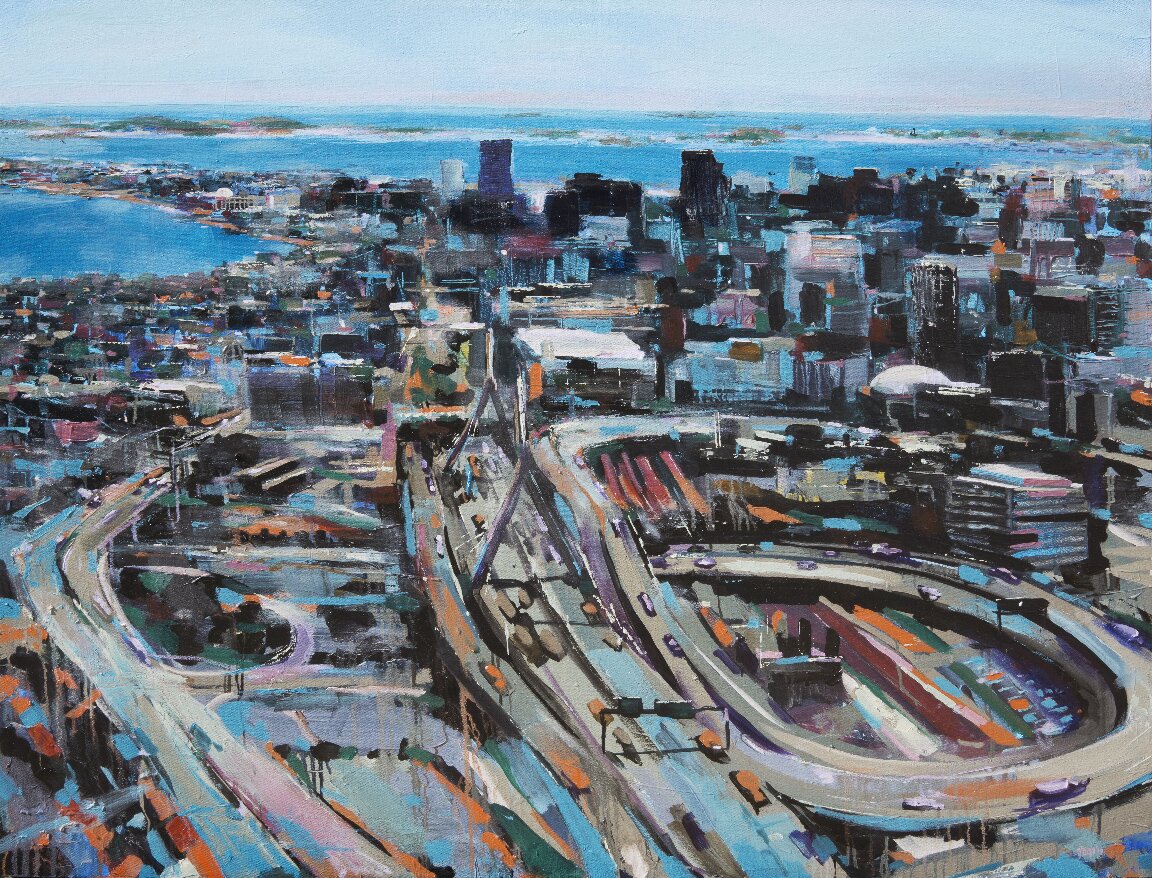 When: On view through August 2017
Opening Reception: Friday August 18, 6-10PM
Where: Woodman/Shimko Gallery, 398 Commercial St, Provincetown, Massachusetts 02657
How: Official Website 
What/Why: "Featuring a new body of oils by Adam O'Day, award-winning, expressionist painter. Zooming in and zooming out, the experience intensifies as it calms. Some aspects of humanity are vast and immeasurable; while others are more intimate and personal. One day a person walks down a dark road alone, reflecting on their experiences here. While other times that same person finds themselves dizzy, looking out over a vast expanse of overpopulation, overwhelmed by their interpretation of this chaotic world. Reflecting on our past lives and wondering about our futures, we ultimately feel hope."
———————
Culture Club Part 2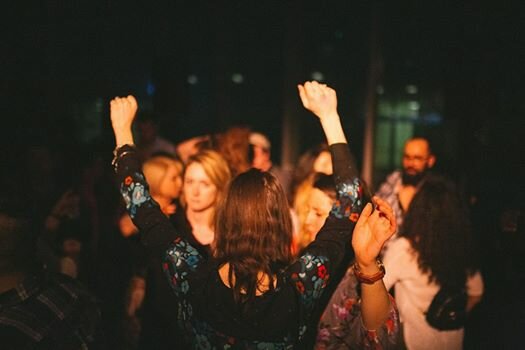 When: Friday August 25, 2017 6:30-10:00PM
Where: ICA Boston, 25 Harbor Shore Drive, Boston, MA 02210
How: Official Website
What/Why: "- DJ sets by Dayglow + Dee Diggs
– Visual installations by Jesse Kaminsky, Kenji Nakayama + J.R. Uretsky
Music provided by local lady hotshots DJ Dayglow and Dee Diggs. PLUS, on the visual side, experience Jesse Kaminsky's immersive, transformative environments, Kenji Nakayama's lauded sign-making skills, and a "cuddle zone" created by visual artist J.R. Uretsky, featuring trained therapy dogs. Uretsky has teamed up with Dog B.O.N.E.S. Therapy Dogs of Massachusetts to bring nine dogs to the event, offering care and emotional support in a museum party environment. The piece was created in conjunction with her new video Stag which will be projected on the side of the Museum.
Culture Club is a two-part outdoor audio/visual installation series. Vinyl-based DJ sets pair with otherworldly visual installations by Boston–area artists for energetic and exploratory nights on the harbor."
———————
Opus Affair August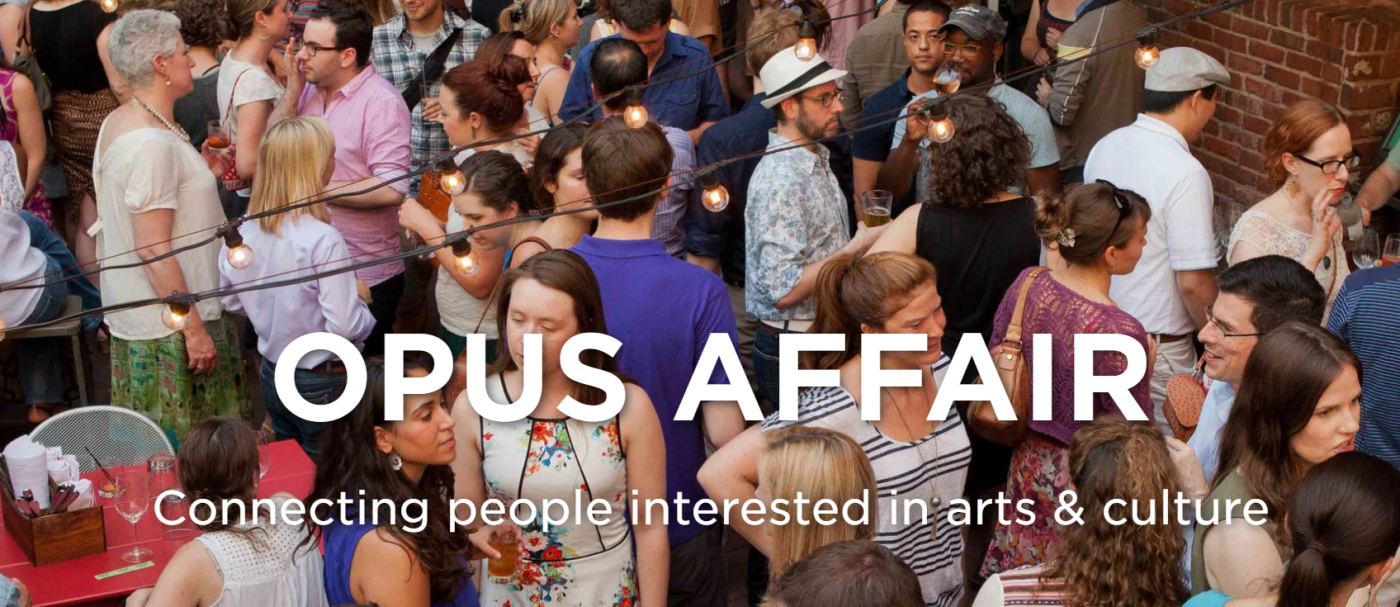 When: August 21, 2017 6:00PM  
Where:  Cultivar, 1 Court Street, Boston, MA
How: Official Website
What/Why: "If you've never heard of our group before, here's the story: Opus Affair is a mix of artists and art appreciators who get together each month for cocktails and to chat about the arts scene in Boston…or whatever else comes to mind. Some people come for serious networking, others come for fun. There's no agenda—just a chance to have a few drinks with other like-minded folks. Bring some friends or come make some new ones!"
———————
Highland Street Free Fun Fridays for August 18 + August 25th, 2017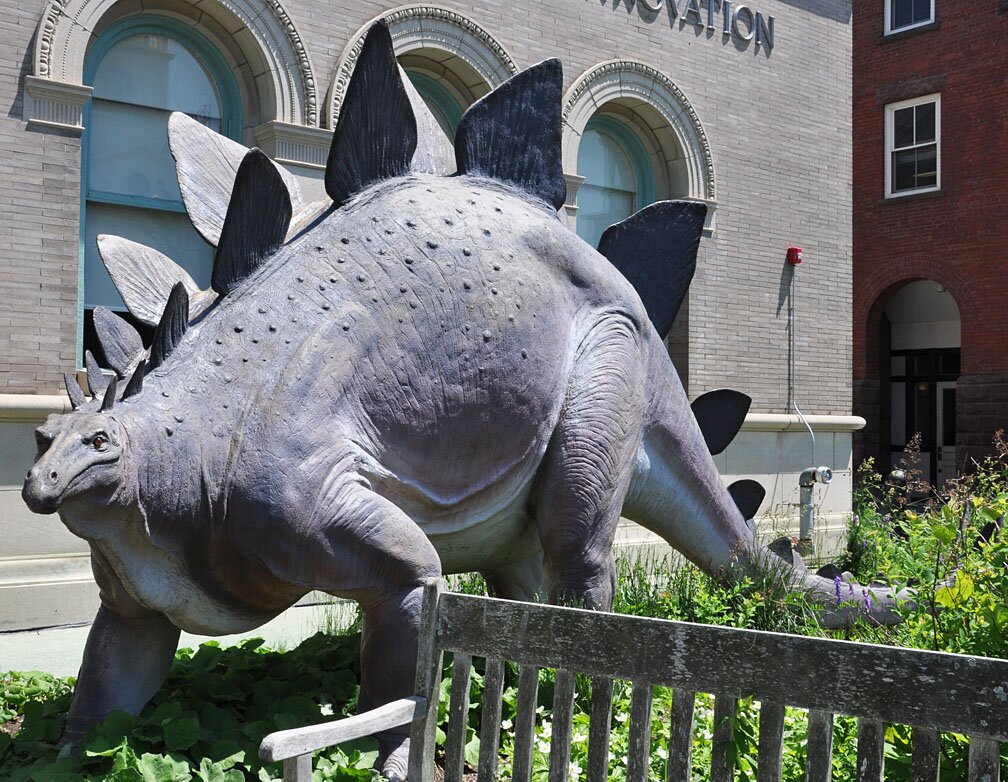 When: Friday August 18 and August 25
Where: Various Locations across Massachusetts (See below)
How: Official Website
What/Why: "
August 18
The Institute of Contemporary Art, Boston (ICA)
Freedom Trail® Foundation
Cape Cod Children's Museum
August 25
Boston Harbor Islands National and State Park
The Children's Museum of Greater Fall River
Museum of African American History
Cape Cod Museum of Natural History
Heritage Museums and Gardens
———————
Kevin Horan
When: On view through August 2017
Where: EBK Gallery, 218 Pearl Street, Hartford, CT
How: Official Website
What/Why: Learn more about the exhibition here
——————–
Interwoven: Art Meets Nature

When: On view through September 06, 2017
Where: Highland Hall 6 Highfield Drive, Falmouth,MA 02541
How: Official Website
What/Why: "This contemporary fiber exhibition is curated by Marcia Young, publisher of Fiber Art now, a fiber art periodical and community that explores the wide breath of fiber as an artistic medium. The show of virtuoso works by national artists includes nearly every form of fiber art, including weaving, felting, tapestry, needlework, basketry, handmade paper, silk painting, and book arts. Interwoven: Art Meets Nature will connect the natural world with the materials and techniques that are so familiar to all of us, in an engaging, nature-based show of contemporary fiber art and textiles."
Also on view..
Once Upon a Quilt: 3-D Quilts by Dominique Ehrmann

What/Why: "Known for her imaginative and whimsical quilts, Dominique Ehrmann pushes the boundaries of contemporary fiber arts by using traditional techniques to create quilts with multidimensional layers and kinetic structures.  Inspired by children's pop-up books, cartoons, and particularly her love of nature, she has invented a new form of fiber art.  A native of Quebec, Dominique will travel to Falmouth for Highfield's June 25 Open House to demonstrate her solar powered sewing machine and explain her innovative techniques."
———————
Painted Landscapes: Contemporary Views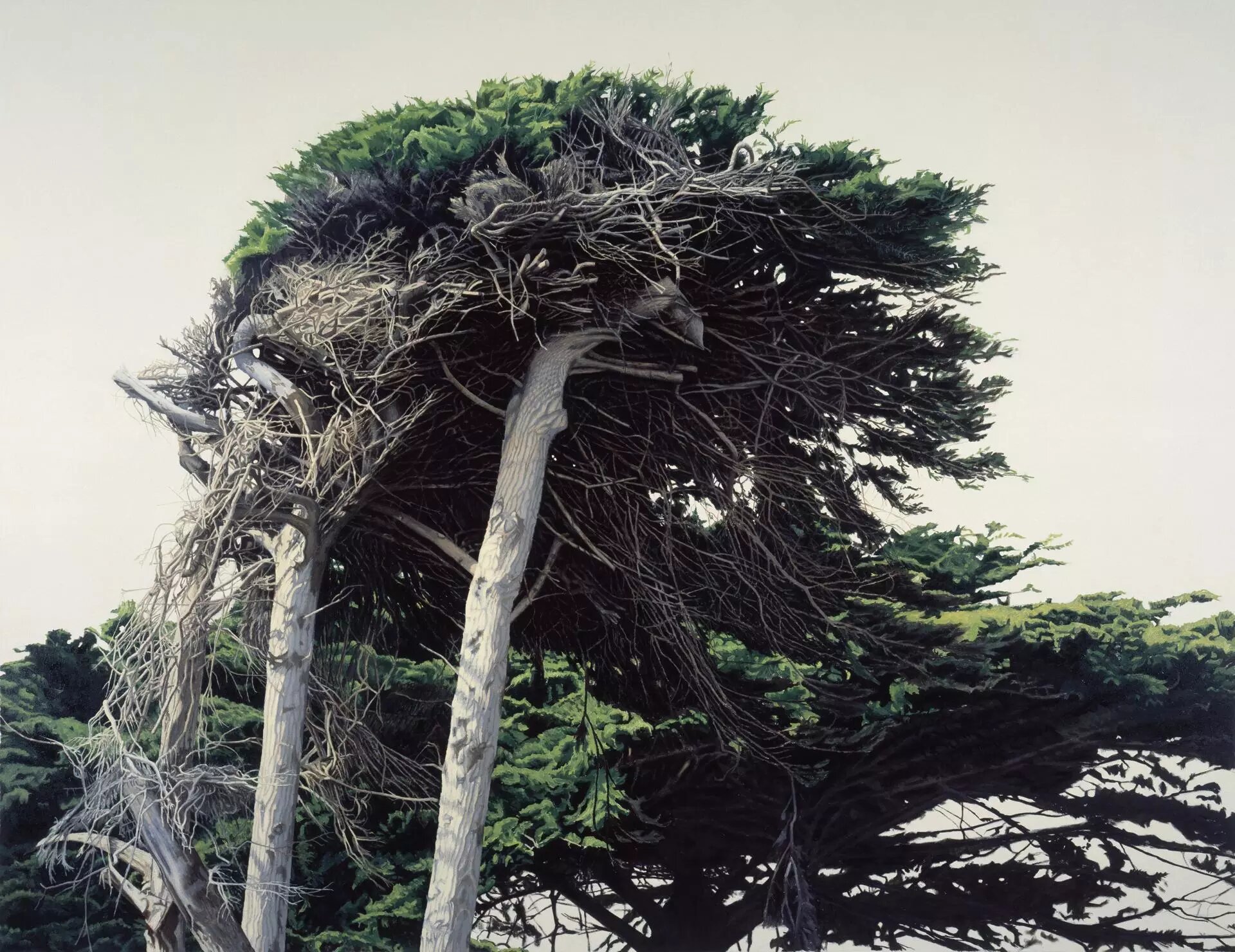 When: On view through October 09, 2017
Where: Heritage Museums & Gardens, 67 Grove Street, Sandwich, MA 02563
How: Official Website
What/Why: "When you think about landscape paintings, do you conjure bucolic images of rolling hills and grazing cattle, majestic mountains and meandering streams? The term "landscape" has taken on a much broader scope since the days of 19th century Hudson River School painters with idealized scenes of the bounty of America's landscape. Informed by the past and ever-conscious of the styles and movements of art history, contemporary painters craft their own visions of landscape painting as vibrant departures from these antiquated scenes.

Painted Landscapes: Contemporary Views features American landscape paintings executed in a variety of media from 49 of the country's best contemporary painters. The artists use the traditional genre of landscape painting in compelling new ways, addressing contemporary issues of land use, nature appreciation, and ecology through their paintings of the American environment. Each artist featured takes acute notice of the physical world at a time of heightened awareness of the landscape, informed by today's concerns including climate change, environmental health, conservation and the green movement.

Painted Landscapes: Contemporary Views offers a range of styles, subjects and approaches which, when taken together form an intimate, contemporary and startlingly beautiful collection that addresses what landscape painting is today. The styles range from representational to abstract to non-objective and include established art stars, emerging talent, mentors, devotees, students and teachers. All of the work continues a tradition which persists through time and in popularity as artists use their surroundings as inspiration for creative expression and form a unique portrait of our country. Painted Landscapes: Contemporary Views shows us America today."
Also on view..
"Points of View" Special Outdoor Art Installation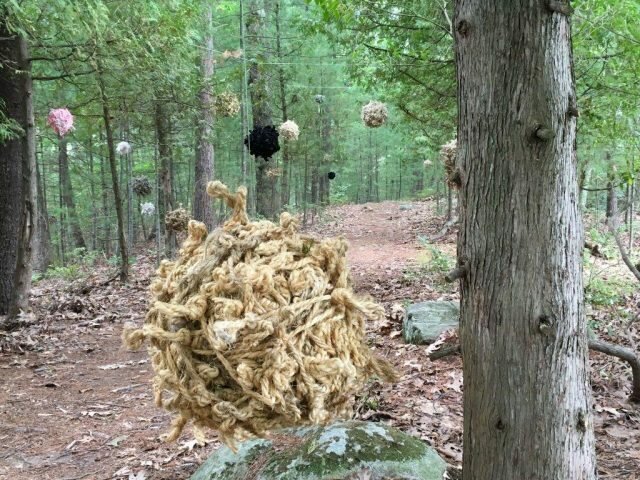 What/Why: "This season's outdoor installation, Points of View, features works of art in which artists play with the concept "point of view": framing viewpoints, distorting points of view, and magnifying that which can be seen in the distance. A variety of materials are incorporated that enhance viewers' appreciation of the gardens and grounds while challenging them to think about what a point of view can be.

Artists include:

Alexander, Anne Kamilla (Maine): Evolving Poles Her work has been in solo and group exhibitions and outdoor installations all over the country.
Bronstein, Diane (Texas): Time in the Wood Her work has been in exhibitions at Monstserrat College of Art, Chimera Gallery, and Women's Caucus of the Art.
Gao, Xia (Michigan): Rinse Her work has been viewed by global audiences in both solo and group exhibitions in the U.S., China, Sweden, Australia, and Mexico.
Savage, Stacy Latt (Massachusetts): MORPH Her work has been featured in exhibitions at the New Bedford Whaling Museum, Gaudens Historic Site, the Chesterwood Museum, and others.
Stage, Margot E. (Massachusetts): ORBS Her work has been shown at Fruitlands Museum, Fitchburg Art Museum, Arnold Arboretum, Lesley University, and more.
Sullivan, Sue Dahling (Massachusetts): Taking the Long View Her work has been featured in a juried show at the Cotuit Center for the Arts and Woodruff's Gallery in Mashpee.
—————————
Andrew Paul Woolbright: Here,where the tweets turn into pearls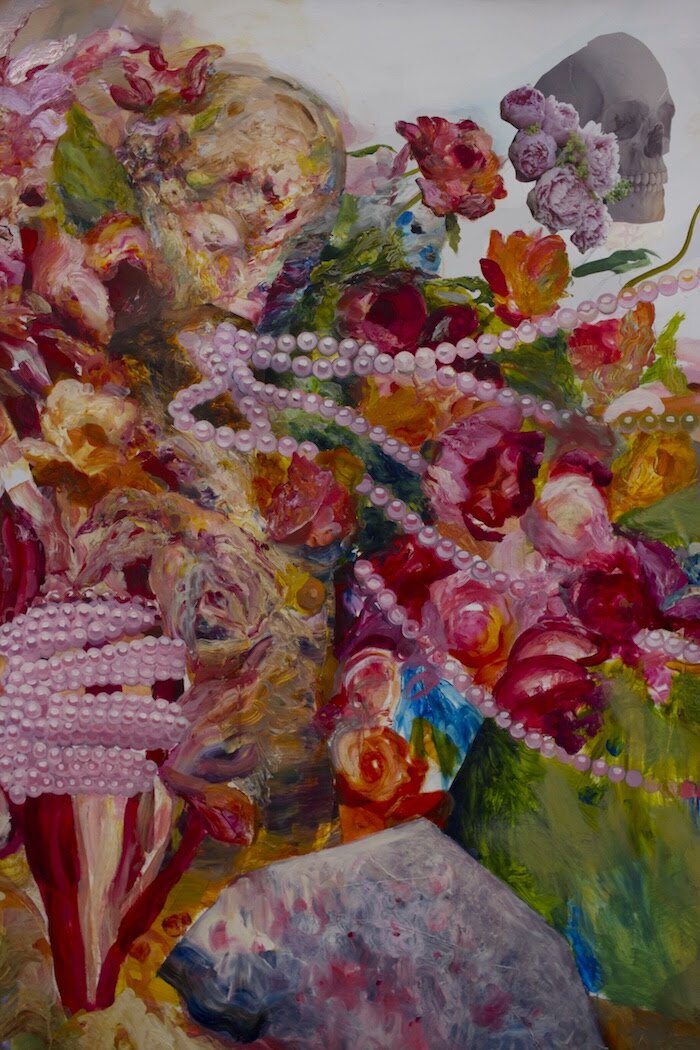 When: On view August 26 through October 19, 2017
Opening Reception: Saturday, August 26, 6PM – 9PM
Where: Yellow Peril, 60 Valley St #5, Providence, RI  02909
How: Official Website 
What/Why: "Yellow Peril is pleased to present 'Here, where the tweets turn into pearls', an ongoing exploration of mythology and love through a narrative project about Shrinebeasts by Andrew Paul Woolbright from August 26 – October 14. As representations of figures transformed into monsters of love, the Shrinebeasts utilize bathos, heroic history painting, and the visual language of romanticism as guidance to engineer a reality that reexamines a previous time through alternate reality. The opening reception is Saturday, August 26, from 6PM – 9PM.
This is Andrew Paul Woolbright's second solo exhibition at Yellow Peril. His first solo exhibition was ShrineBeast in 2014. Woolbright was Guest Curator of Take only what you can carry with you, a group exhibition featuring contemporary artists from the Hudson Valley affiliated with Karst & Gorse in Wappingers Falls, New York, which launched the 2017 season at Yellow Peril.
——-
Amber Cowan: Re/Collection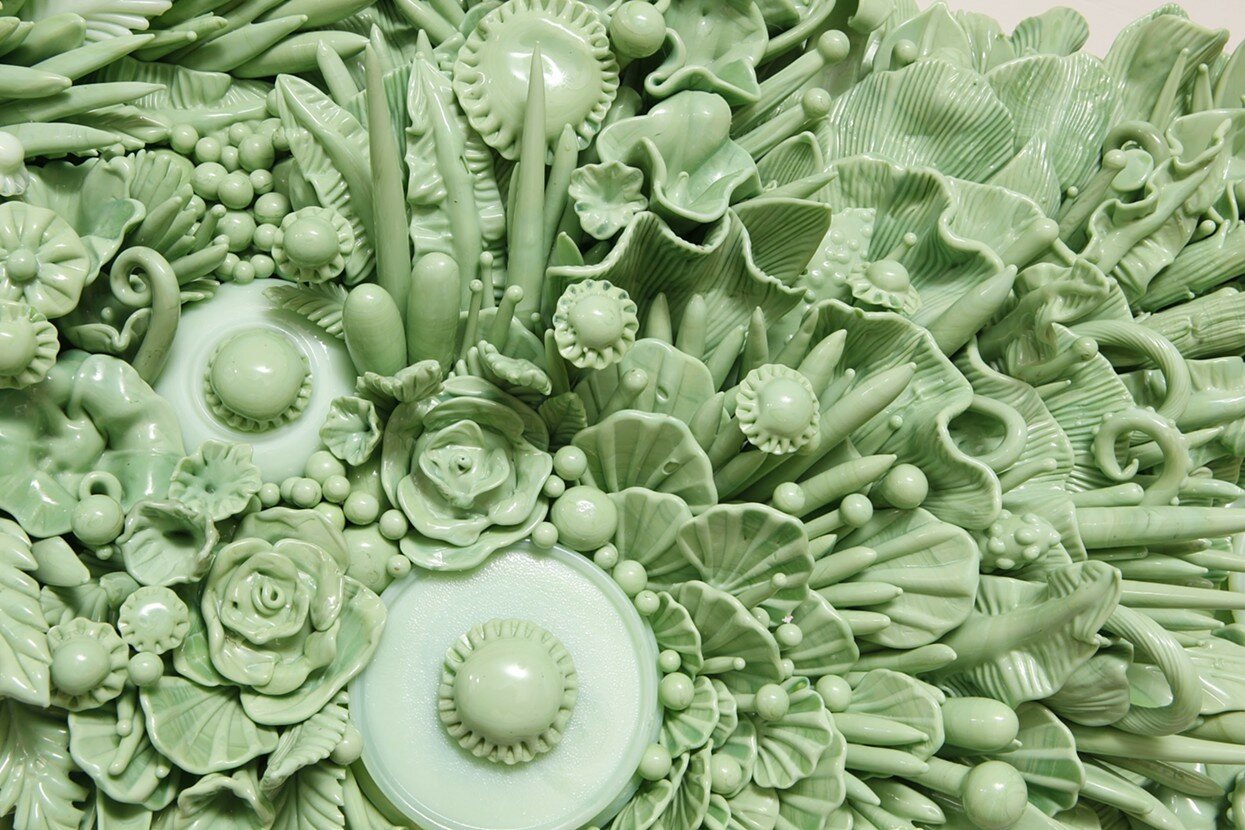 When: On view through October 08, 2o17
Where: Fuller Craft Museum, 455 Oak Street, Brockton, MA
How: Official Website 
What/Why: "Amber Cowan: Re/Collection features the flameworked glass creations of Philadelphia artist Amber Cowan. Her intricate vessels and sculptures are comprised of a multitude of recycled vintage glass specimens, all fused together into spectacular one-of-a-kind art objects. Her ongoing practice involving American pressed glass explores the history of U.S. glassware manufacturing while giving new life to reclaimed material."
———————
Say hi:
EMAIL | TWITTER | FACEBOOK | INSTAGRAM | PINTEREST
Oh, 2017. Infinite sigh. I hope the only things that show their faces on the Common this weekend are gentle folk and the native trash can squirrels.
We are wrapping up the rest of August and I surely missed a #bosarts happening or two — let me know, I will be updating this post as info comes in.
In addition to the arts, Saturday August 19th is Clear the Shelters Day so go hug/walk/adopt an animal who needs some love.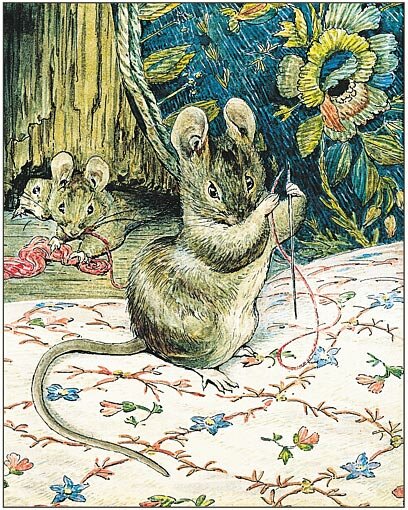 "Believe there is a great power silently working all things for good, behave yourself and never mind the rest." 
― Beatrix Potter ♥