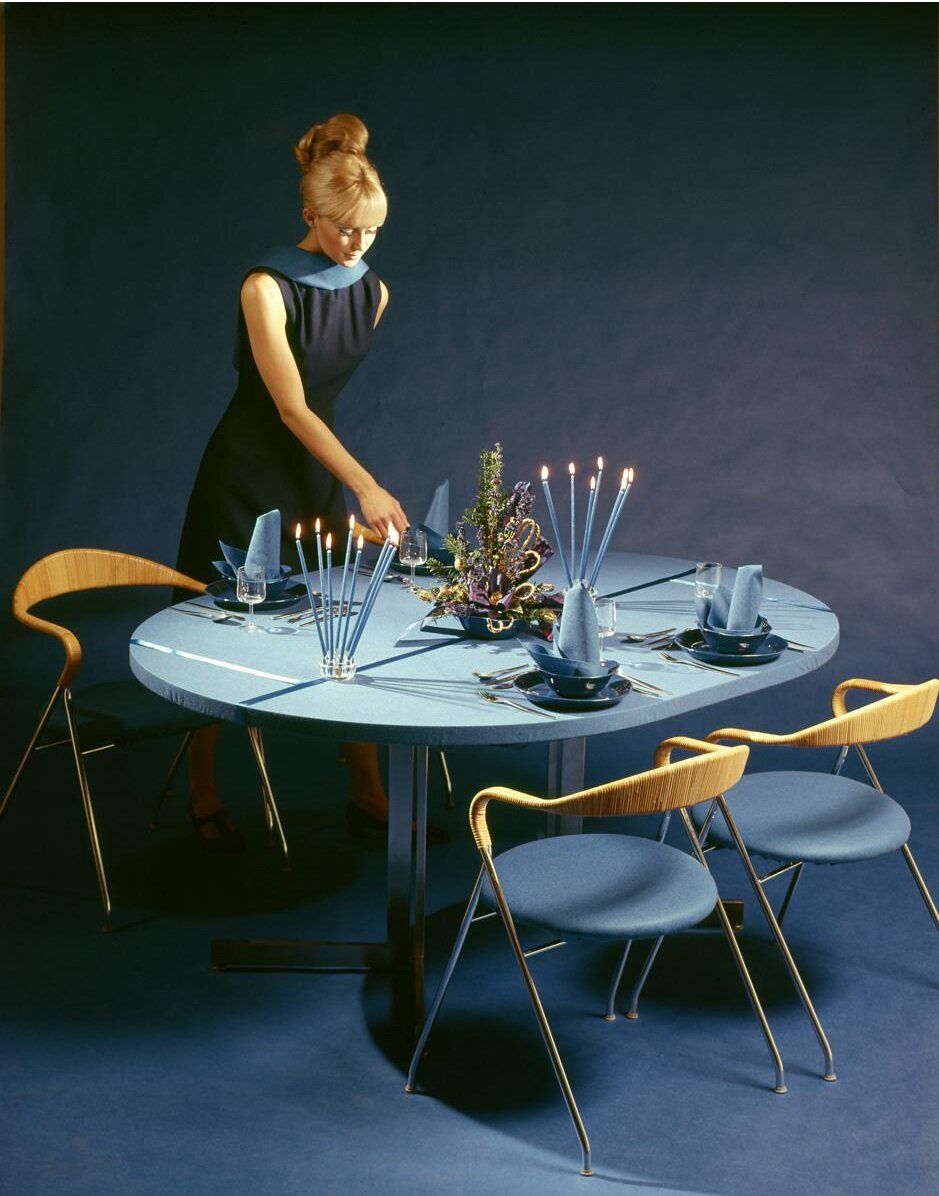 it can't rain all the time x first light x the art of ending x what remains
———
Made Masculine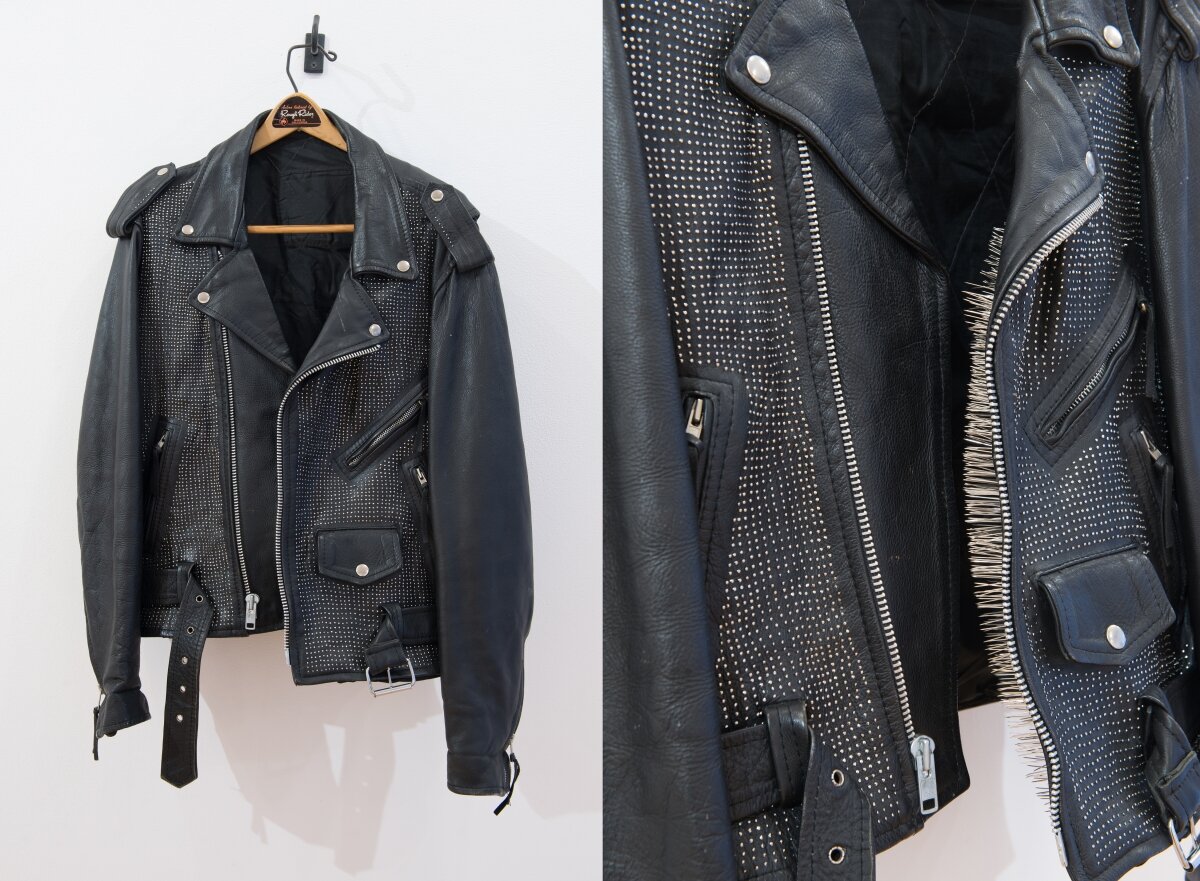 When: On view through October 15, 2017
Where: Museum of Art, University of New Hampshire, 30 Academic Way, Durham, NH
How: Official Website
What/Why: "The thirteen contemporary artists in this exhibition accept the framework that masculinity is made, fashioned, and modified generation to generation. Selected works of art explore the artifice of masculinity through themes such as strength, desire, and intimacy while posing the question: What does it mean to be made masculine or to make one's own masculinity?

Made Masculine exhibiting artists: Jesse Burke, Ria Brodell, Caleb Cole, Arthur Henderson, David Hilliard, Raul Gonzalez III, Tala Madani, Azita Moradkhani, Cobi Moules, Andrew Mowbray, Toyin Ojih Odutola, John O'Reilly, and Kledia Spiro.

Guest curator, Lisa Crossman, Ph.D., Curator, Fitchburg Art Museum."
Also on view..
Willie Cole: On-Site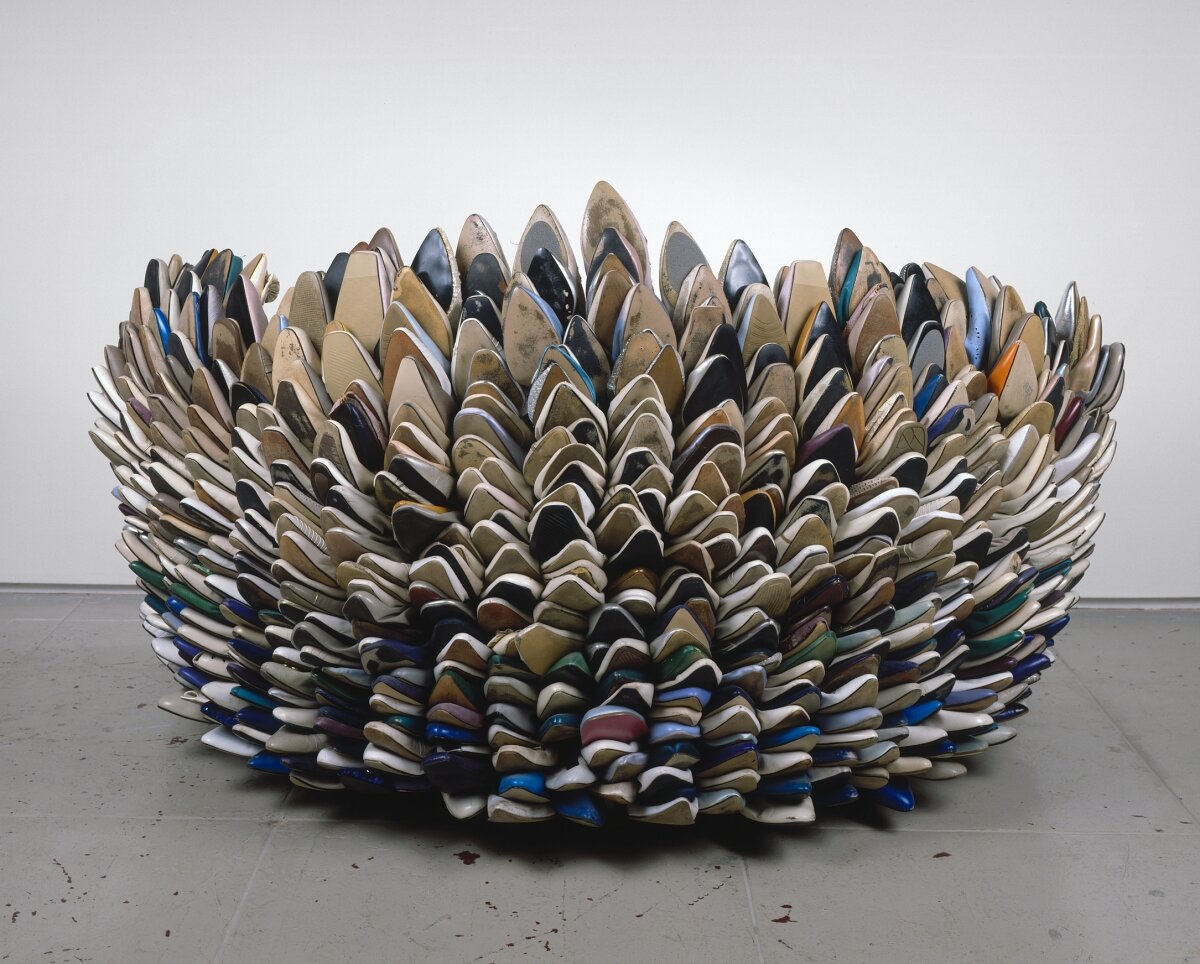 What/Why: "Highlights from the body of work by contemporary African-American artist Willie Cole and features 13 artworks, a video, and includes an installation of a massive chandelier made of recycled water bottles. This traveling exhibition is organized by the David C. Driskell Center at the University of Maryland, College Park and is co-curated by the David C. Driskell Center's Deputy Director, Dorit Yaron, and Executive Director, Professor Curlee R. Holton."
———————
Jessica Tam: Cleek Gold


When: On view through October 01, 2017
Opening Reception: Friday September 08, 5-8PM
Where: Midway Gallery, 15 Channel Center Street Boston MA 02210
How: Official Website
What/Why: "Midway Gallery presents CLEEK GOLD, an installation of monumental wall paintings by Jessica Tam. The exhibition will be on view from September 1 through October 1st, with an opening reception on September 8th from 5–8 pm.

Employing an experimental, multi-step process, Tam transforms imagery back and forth between figuration and abstraction, exploring compression and expansion, cartoon-like gesture and expressive brushwork. The exhibition is made possible with the generous support of the Walter Feldman Fellowship for Emerging Artists, administered by the Arts and Business Council of Greater Boston, and the support of Clowes Fund Fellowship and the Vermont Studio Center.

The artist compares her practice to taking imagery from pop culture, contemporary sport, and art history and putting them together in a blender. Inspired by the historic Italian fresco The Fall of the Giants from Mount Olympus, Tam's large-scale work envelops the viewer in gestural painterly language, formal drama, and abstract narrative. CLEEK GOLD is the final exhibition in Triptych, Tam's series of three site-specific contemporary frescoes, which share a lineage of ink and imagery. The first, LEGLOCKED, served as the foundation to create the second, titled DECKLE LOG. Tam then cut up and collaged DECKLE LOG to imagine CLEEK GOLD. The titles are anagrams of each other, reflecting the project's playful nature."
——————————-
Mary Hughes: Sense + Essence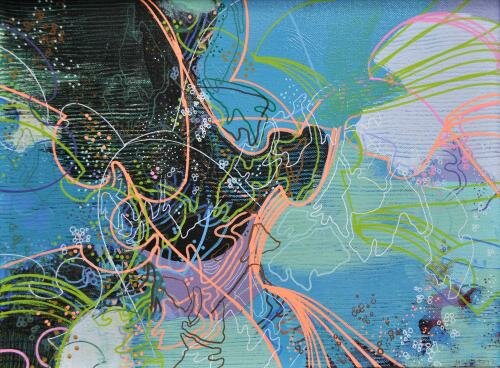 When: On view through October 05, 2017
Where: Copley Society of Art, 158 Newbury Street, Boston, MA
How: Official Website
What/Why: "The Copley Society of Art is proud to present Sense and Essence, a solo show of abstract paintings by Mary Hughes in the Upper Gallery. This exhibition opens with a reception on Thursday, September 7th from 5:30 to 7:30pm at the Copley Society, located at 158 Newbury Street, Boston, MA 02116, and continues through October 5th. Over the last decade, Hughes has been working with themes that explore nature and landscapes, and techniques such as line, color, and composition. Finding inspiration from her own neighborhood in Back Bay Fens, Hughes describes the landscape as an "urban wild" that is full of rich textures and surfaces. In Sense and Essence, Hughes explains that her abstract art is an "attempt to capture a mood, an ephemeral moment, an imagined place, a weather event, or the passing of time." The many colors, textures, and shapes in Sense and Essence are meant to explore The Fens' seasonal changes. Highlighting the park's contrasting elements, Hughes describes that the exhibition is "an abstract imagining of what resides in the pockets of nature in the urban wild, under the water, in vernal pools, in garden ponds and in the river itself." Hughes' solo show, which draws from botanical forms and underwater scenes, attempts to capture The Fens' fluctuating scenery and the "memory or sensation of the place." The Copley Society of Art (Co|So), America's oldest non-profit arts organization, is committed to the advancement, enjoyment, and promotion of its member artists and the visual arts. The organization, founded in 1879, comprises juried artists who are selected by a credentialed art committee. Co|So provides artists with a gallery for exhibiting and selling their work and a platform for engaging and educating the community."
———————–
Handled

When: On view September 7 – October 7, 2017
Opening Reception: Saturday, September 9, 7-9pm
Where: Gallery 263, 263 Pearl Street, Cambridge, MA 02139
How: Official Website
What/Why: "A Regional Juried Exhibition Selected by Boston-based artist Pat Falco. Michele Fandel Bonner, John Buron, Laura Fischman, Betse Frail, Julia Glatfelter, Celeste Hanlon, Heather Kapplow, Megan Kilcoyne, Jess Lauren, Emily Manning-Mingle, Rebecca Murtaugh, Beth Plakidas, Timo Rissanen, Lilly Saywitz, Brooke Scibelli, and Hannah Verlin
Gallery 263 is pleased to present Handled, a Juried Exhibition selected by Pat Falco. The exhibition celebrates the unrefined, imperfect, and utterly human artworks of today by bringing together 16 handmade works created by 16 artists from throughout New England.
The selection showcases a variety of media including installations, mixed media sculptures, paintings, drawings, embroideries, and much more. Each work makes the hand of the artist known in its own way. Some celebrate the precision of a steady hand. Others the expressive gestures of a loose one. Together, they look at the familiar and unexpected ways that artists use their hands to give their work individuality and style that no other tools could possibly create.  "
———-
Richard Yarde: Portraits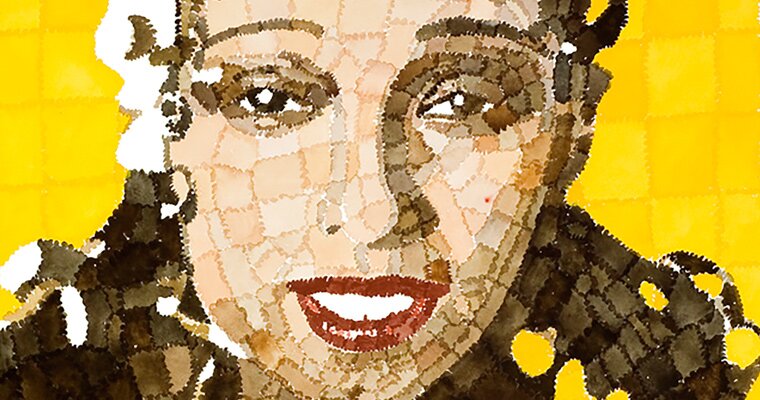 When: On view through October 27, 2017
Reception and Fundraiser: September 28, 2017 5-7:30PM
Where: University Hall Gallery, U Mass Boston, University Hall, Room 1220, University Dr. N, Boston, MA 02125
How: Official Website
What/Why: "Richard Yarde: Portraits will feature a selection of artworks rendered by one of the most important watercolorists in American art. Focusing on the artist's varied approaches to portraiture, the exhibition will examine the artists extraordinary ability to explore both prominent figures from African American culture and everyday people through light and color, dealing with such complex issues as corporeality, fame, and social injustice. Yarde, who taught at UMass Boston and UMass Amherst for much of his career, passed away in 2011. It is with this in mind that University Hall Gallery at the University of Massachusetts, Boston celebrates his career with images gleaned from private and public collections that illustrate the best of his portrait works. In addition to the exhibition, an exhibition catalog will be produced featuring an introduction by the organizing curator, Carol G.J. Scollans, and an essay by Professor Emeritus, Paul Tucker.

Richard Yarde was born in Roxbury, MA in 1939 and passed in North Hampton, MA in 2011. His artistic practice spanned four decades, and advanced the field of watercolor painting. His paintings are in the permanent collections of the Metropolitan Museum of Art, National Museum of American Art in Washington, D.C., Museum of Fine Arts in Boston, Brandeis University and Mount Holyoke College. His work has been exhibited at the Studio Museum in Harlem, the Roosevelt Museum in New York, the San Diego Museum of Art, the Utah Museum of Fine Arts, Smith College Museum of Art, and in a 2003 solo-exhibition entitled Ringshout, presented at the Worcester Art Museum. In 1995, he was honored by the American Academy of Arts and Letters with an Academy Award in Art for exceptional achievement in painting."
—————————
ALAIN LABOILE | QUOTIDIAN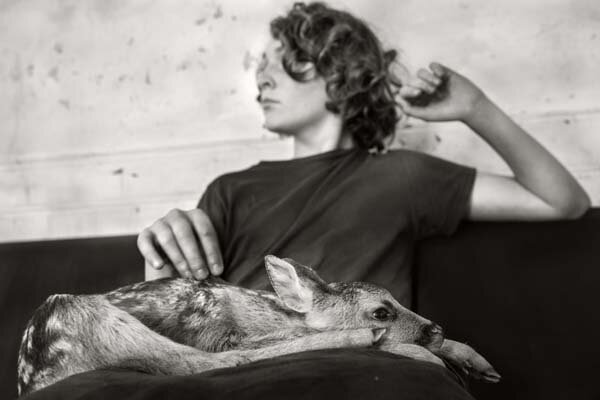 When: On view through October 29, 2017Reception: September 21, 6-9PM  RSVP
Artist Talk: September 22, 5-7PM
Where: Leica Gallery, 74 Arlington St, Boston, MA 02116
How: Official Website
What/Why: "The Leica Gallery Boston is proud to unveil, for the first time in New England, Alain Laboile's Quotidian from August 31st through October 29th. The opening reception is September 21st, from 6pm – 9pm, followed by an Artist Talk on September 22nd from 5pm – 7pm. Alain Laboile will also be host a Leica Akademie Workshop on September 23rd, from 10am – 6pm.
Quotidian, the word for "daily," captures just that through a series of photographs by the artist. It is a testimony to Laboile's life with his family in the French countryside, showing what he calls "intemporality," or timelessness, and the universality of childhood.
A sculptor by training, Laboile began his journey with photography in order to document his creations. As he became accustomed to photography, he turned the camera around and began capturing his own life and family. The free-spirited and carefree nature of his children became the primary theme of his artwork. "Though my work is deeply personal, it is also accessible, addressing human nature and allowing viewers to enter my world and reflect on their own childhoods," says Laboile.
Without any staging, Laboile catches them in symbiosis with nature. The house, the field, the woods and the pond are some of the open-sky sets where earthly forces seem to possess the young moving bodies. Given his training as a sculpture, Laboile sees beyond his subjects: he gives depth to the images by highlighting a precious detail in the background revealing a treasure, a mystery, a child up in a tree. His decision to capture the "state of nature" removes a filter of modesty by harnessing complex energy in his work."
——————
Nina Tichava: Marine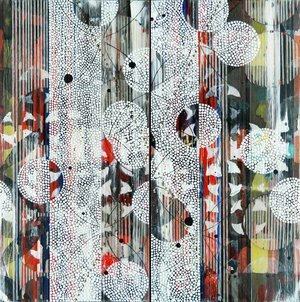 When: On view through September 30, 2017
Opening Reception: Friday September 08, 2017 6-8PM
Where: Chase Young Gallery, 450 Harrison Ave, No. 57, Boston, MA 02118
How: Official Website
——————–
Sean Downey: Wholly Idle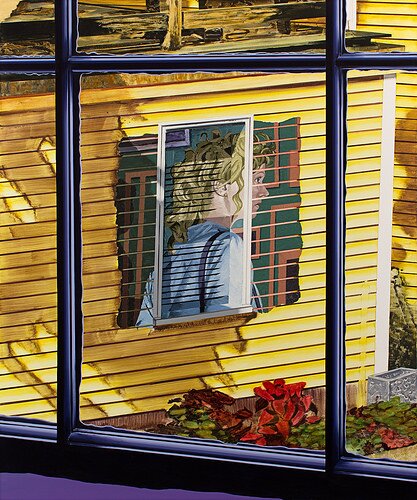 When: On view through October 28, 2017
Opening Reception: Friday, September 8, 5:00pm
Where: Steven Zevitas Gallery,450 Harrison Avenue #47 | Boston, MA 02118
How: Official Website
What/Why: "Wholly Idle presents a new group of large-scale paintings that critique the underlying circumstances of an image's origin. To this end, Downey draws from the history of mechanical reproduction – from photography to cinematography – as powerful metaphors for the machinery of image production and its relation to lived experience.

With the advent of digital image production and its now universal use, individuals have effectively become empowered as producers, curators and editors of an ever-evolving "exhibition" to which anyone can contribute. Downey strategically uses the relatively slow, analog and clunky language of painting a way to both resist and revel in this nonstop image production with an understanding that the painting studio is, in a sense, also a kind of image generating machine. At their core, the Downey's recent paintings suggest that our current sense of "reality" is largely fabricated.

Downey's work has actively been exhibited throughout the country since the early-2000s, including solo exhibitions at LaMontagne Gallery in Boston and the University of Massachusetts, Lowell. He was the recipient of a 2015 MacDowell Colony Fellowship. This is Downey's first exhibition at Steven Zevitas Gallery."
——————–
Kalimah Muhammad : Journey | Murray Dewart : Spirit Level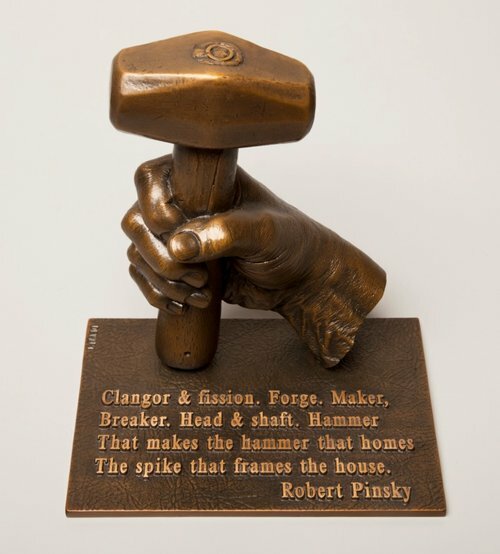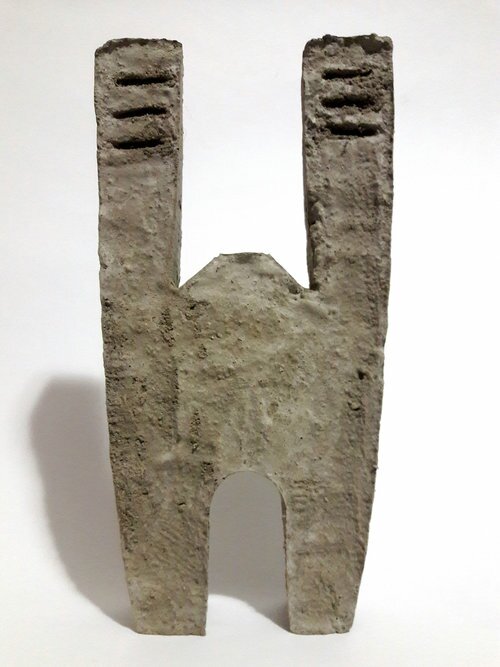 When: On view through October 01, 2017
Opening Reception: September 8, 5:00 – 8:00 PM
Where: Boston Sculptors Gallery, 486 Harrison Avenue, Boston, MA 02118
How: Official Website
What/Why: Learn more about the exhibitions here
——————–
Feeling Feeling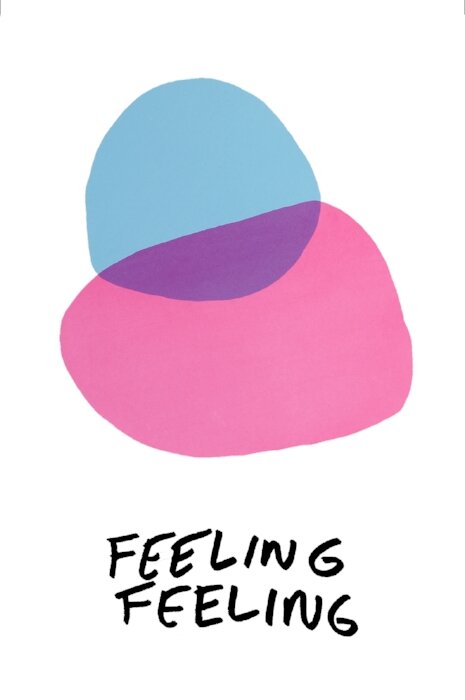 When: On view through October 14, 2017
Opening Reception: Friday, September 8, 7-10PM
Where: Distillery Gallery, 516 E 2nd St, Boston, MA 02127
How: Official Website
What/Why: "A series of dubious choices, earnest efforts, collaborative installations, missed opportunities and new works on paper, wall, and in time."
——————–
Objectified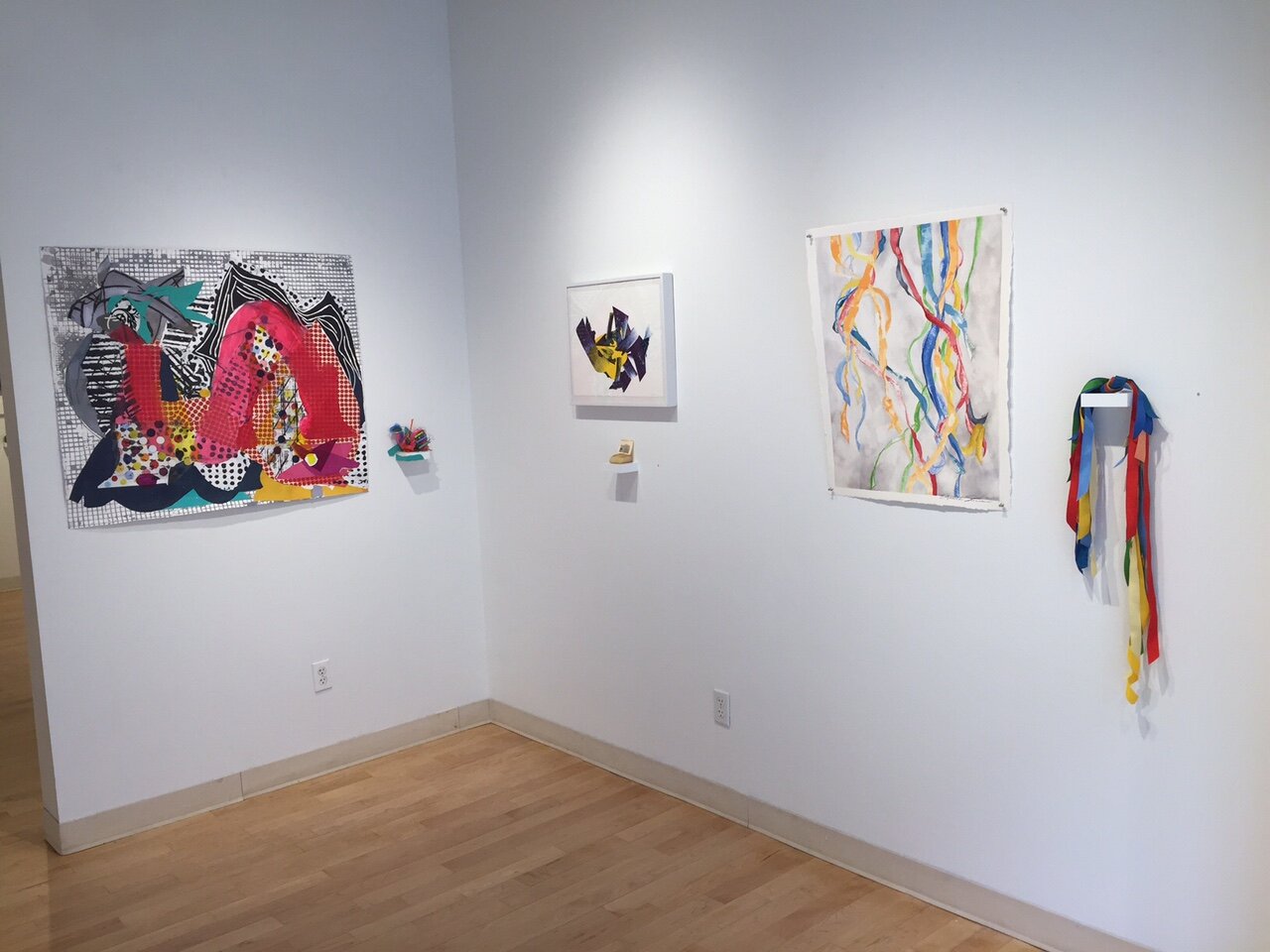 When: On view through October 01, 2017
Opening Reception: Friday, June 2 6-8:30 pm
Where: Bromfield Gallery, 450 Harrison Ave, Boston, MA, 02118
How: Official Website
What/Why: "Group exhibition by Bromfield Gallery artists featuring new artwork—sculpture, painting, drawing, prints—and the eclectic personal objects that inspired them, from a sliver of soap to a New York Times to a Rebecca Horn sculpture to a tampon."
——————–
Kathleen Gerdon Archer, Fare Well: The Art of Ending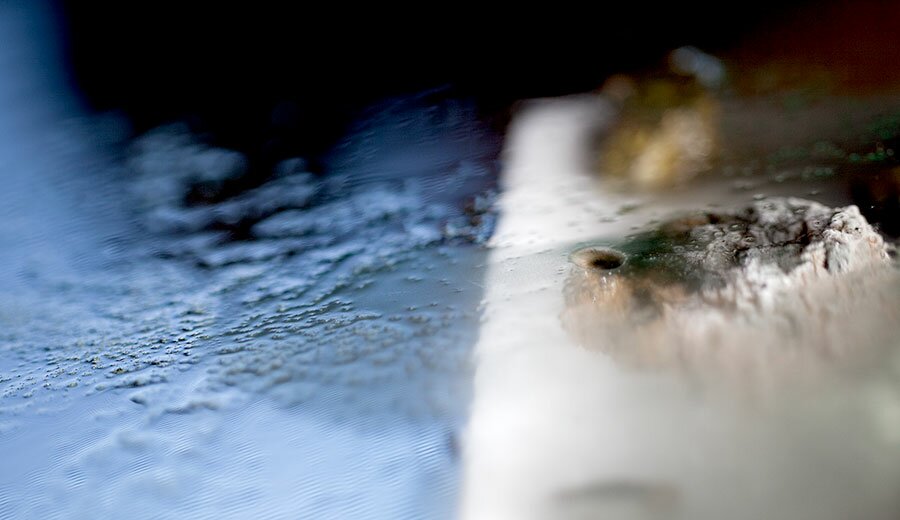 When: On view through October 01, 2017
Opening Reception: Friday, September 8, 2017, 5:00-8:00 pm
Where: Kingston Gallery, 450 Harrison Ave, No. 43, Boston, MA 02118
How: Official Website
What/Why: "Remembrance and the fragility of life are at the core of Kathleen Gerdon Archer's most recent photographic series, Fare Well: The Art of Ending. Through painterly photographs of constructed ice forms, Archer's work honors people that she has lost. Of the symbolism in her lyrical images she says, "We are all bits and pieces of the generations that came before us, condensed like the lines of minerals that we see in rocks left by glaciers on the New England shore." Archer's photographs capture the quiet melting of ice sculptures she has created. The constructions are intimate time capsules for the person she is memorializing. Personal items from the homes of lost family and friends are placed in a vessel and frozen, layer by layer, scoring lines in the ice that mirror stratum of the earth. The first layer is rock and the second plant matter. The third is seed from plants and birds and the fourth layer is thick with torn family photographs. Subsequent layers are personal memorabilia… jewelry, birth and death announcements, report cards and more. As they melt, Archer photographs the exposed contents. Rocks, seeds, intimate photos, letters and jewelry slowly tumble out of the once solid form. The images are the only documents of her process and preserve the cherished items as precious talismans."
Also on view..
Jennifer Moses: Work from Wyoming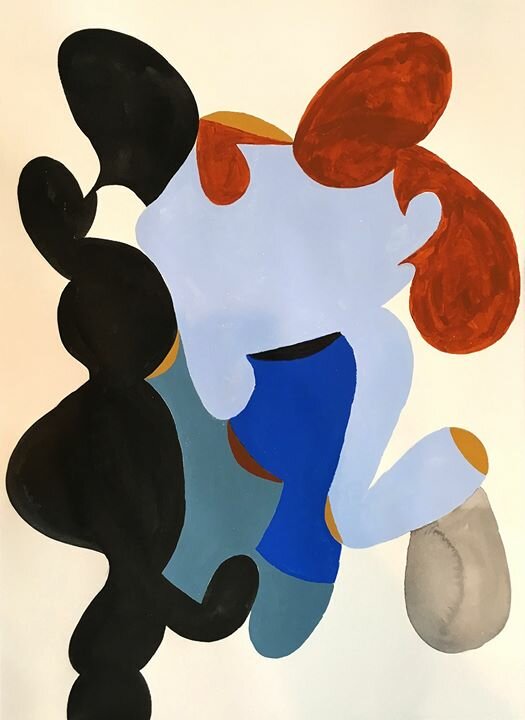 What/Why: "In winter 2017 Jennifer Moses was awarded a Jentel Artist Residency in rural Banner, Wyoming. She brought with her materials that were new to her process including Flashe Paint (a thick, water-based paint), Silver/Black Traditional Chinese Ink, and various kinds of paper. The meditative process of spreading the thick Flashe into defined shapes and the immediacy of the ink, along with the colors reflected in the changing hues of the Big Horn Mountains, inspired Moses' latest series, Work from Wyoming. The landscape realized itself in her paintings both directly and obliquely. Many of the interlocking shapes of these pieces stand in contrast to the openness of sky and rolling hills. They collide and interlock like a puzzle, but like the Wyoming landscape there is also open space, while some of the quirky and more implausible forms refer to snow formations carved by a wind strong enough to remold the hardened snow banks."
——————–
Abridged | Robert Richfield, Seth David Rubin Ourglass in the Project Gallery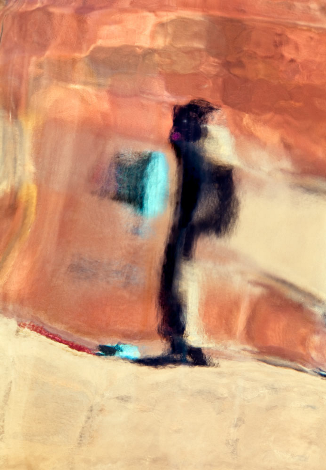 When: On view through October 15, 2017
Opening Reception: Friday September 8th, 5:30-8:00
Where: Gallery Kayafas, 450 Harrison Avenue #37 Boston, MA 02118
How: Official Website
What/Why: "We are pleased to be exhibiting Robert Richfield's new project, ABRIDGED. Richfield first became interested in photography as a teenager. He attended the Rhode Island School of Design and received a BFA and MFA in Photography in 1969 and 1972.  During his time at RISD, he studied with Harry Callahan and Aaron Siskind, whose photographs profoundly influenced him.

Richfield has employed his distinctive multi-paneled format for over 30+ years. Early in his career, he felt unsatisfied by single images and began to create large-scale color panoramas consisting of separate panels joined together to form one.  Extending this perspective, as he rotates his camera, often through more than 360 degrees, Richfield is able to photograph not only what is in front of him but what surrounds him – beyond his normal field of vision – creating images that are a direct result of his constant effort to see and reveal more. Richfield's technique forms an optical illusion realized in the assembled photographs implying an accurate depiction of space; in actuality, he has created his own alternate reality. ABRIDGED continues to show us more than can be seen.

"Bridges have always intrigued me—their construction, their scale, their interaction with the water below. I grew up in Cincinnati, a city with five bridges spanning the Ohio River. As a child, I spent countless hours building models and dismantling/reassembling objects, eager to discover how they were made. Cincinnati's bridges seemed like giant building block sets.

As a teenager, working summers in my father's pathology lab, I began to think metaphorically about bridges. I imagined their function in anatomical terms—like aortas, connecting the arteries (roads) to allow the blood cells (cars) to circulate. I also took visual note of the disparate worlds these overpasses spliced together: affluent/northern neighborhoods and poor/southern neighborhoods. It was these insights that first drew me to bridges as photographic subjects.

My initial attempts to photograph Cincinnati's bridges left me frustrated because I was unable to produce the scale I desired in a single frame. At the public library, I had seen a panoramic daguerreotype of the city waterfront and wished I could create such an expansive image. Years later, my interest resurfaced when I realized I could construct large-scale panoramas by seaming together single prints of 4×5 negative segments. Later, upon switching to digital, I was able to simplify this process, printing entire multi-panel panoramas on a single roll of paper.

I made my first successful bridge panoramas in the 1990s, in France's Dordogne Valley. Influenced by the formalist approach of my mentors, I chose to omit cars from these photographs in order to depict the medieval structures as integral elements of the bucolic landscape.

With the evolution of my vision, my concept of context has become increasingly enriched and texturized, with formalism as more of a backdrop. At present, I attempt to capture the motion and commotion of each bridge's unique, hyperkinetic environment. After determining my vantage point and positioning my tripod, I deconstruct the expanse, making many exposures of each frame, often going back and forth between them. Doing so enables me to capture teenagers making faces, police telling me to move, drawbridges opening, trams passing, boats floating into view. I capitalize on fleeting fluctuations in motion, light, shadows, and reflections. I then reconstruct these panels into a unified line, exploring the tension between movement, stillness, and variation that appears within each frame.

My bridge photographs are abridged. They are constrained by both the setting and the limitations of my body and equipment—I cannot include all that I see. For me, however, the art of photography is creating a visual environment comprised of what is omitted as much as what is included." RR 2017

In the Project Gallery we will be showing Seth David Rubin's series, Ourglass.  This is Rubin's first showing at the gallery and we are pleased to bring you his surreal environments.  Rubin's use of homemade lenses allows viewing the world through a fluid reality.

"I am increasingly a painterly photographer, intrigued by the intensity of color– the power of color fields, the flow of directional "strokes," and dramatic linear detail. My photographs have become consciously tactile compositions. This new body of work continues to reflect my life-long interest in the fluidity of forms in space. I incorporate, abstract, and transform figures and environments to achieve my purpose. My technique, not digital but optical, enables me to compose in a manner that is closer to a painter's process. Homemade lenses enable my imagination and emotion to shape and control what I see." SDR   2017"
——————–
Reconfigure
When: On view through October 01, 2017
Where: Abigail Ogilvy Gallery, 460 Harrison Ave, C7, Boston, MA 02118
How: Official Website
What/Why: "Abigail Ogilvy Gallery is proud to present Reconfigure, an exhibition of Boston-based artists Ariel Basson Freiberg and Lavaughan Jenkins. Both artists distort the human form as a way to investigate both their own experiences and identities, and the physical act of painting. Their thick, gestural application of paint alters the figure in a way that invites the viewer to examine closer. Freiberg's brushstrokes guide the eye playfully over her figures, while Jenkins' three-dimensional paintings encourage the viewer to observe his work from every angle. The artist's likeness is subtly alluded to in both of their work. Their work opens conversations about identity, memory, and sexuality with an innovative use of color and medium."
——————–
September Exhibitions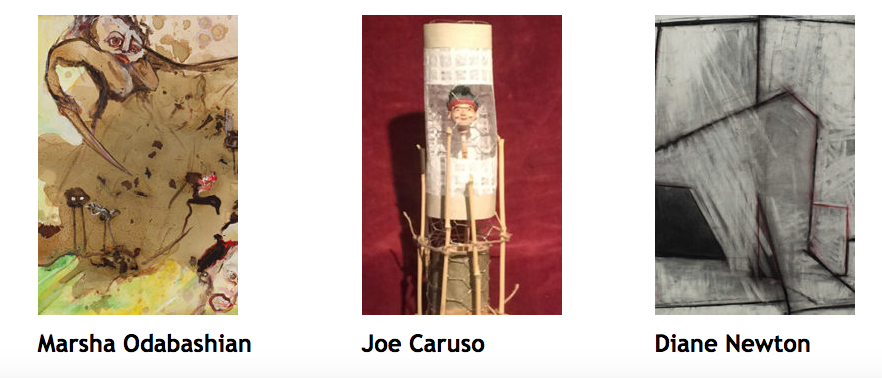 When: On view through September 30, 2017
Opening Reception: Friday September 8, 6-8pm
Where: Galatea Fine Art, 460 Harrison Ave, Boston, MA 02118
How: Official Website
What/Why: Learn more about the exhibitions here
——————–
ICA Harbor Market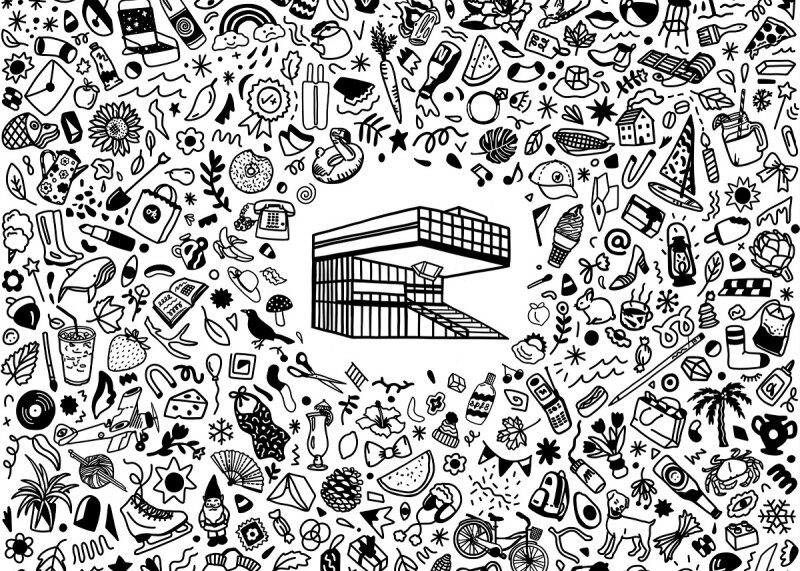 When: Saturday September 09, 2017 11AM-4PM
Where: ICA Boston, 25 Harbor Shore Drive, Boston, MA 02210
How: Official Website
What/Why: "ICA Harbor Market, a quarterly marketplace launching this fall at the ICA, brings local vendors, tasty pop-ups, art-making activities, and harborside games to the waterfront. Shop handmade goods, sample local concoctions, get your craft on, and kick back with cold brew."
——————–
Mary Schein | Fall Salon
When: On view September 08 through September 27, 2017
Opening Reception: Opening Reception at both Gallery Locations: Friday September 8th, 6-8pm, Awards Presented at the Kathryn Schultz Gallery, 7pm
Where: Cambridge Art Association, 25 Lowell St, Cambridge, MA 02138
How: Official Website
What/Why: Learn more about the exhibition here
——————–
ERIC ROUX FONTAINE | souvenir de futur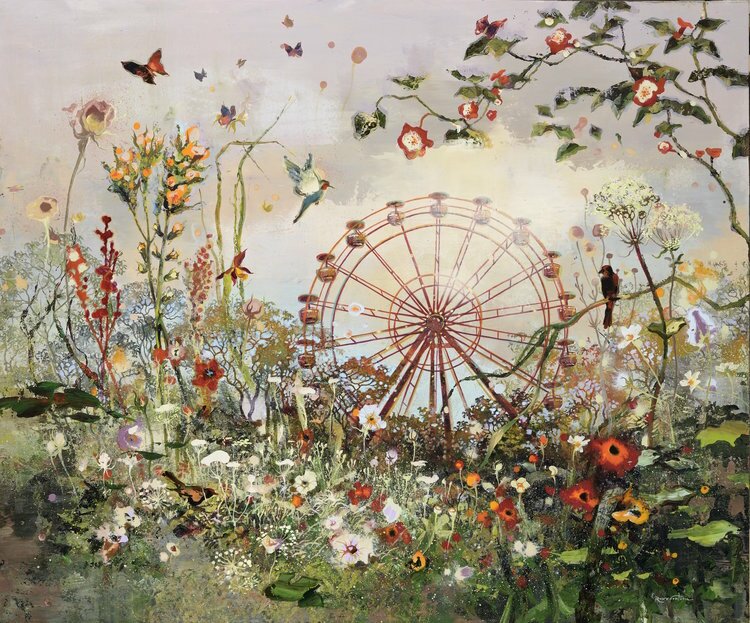 When: On view through September 30, 2017
Where: mfinearts, 61 Thayer Street, Boston, MA
How: Official Website
What/Why: "M Fine Arts Galerie is pleased to present the work of French painter Eric Roux-Fontaine. Souvenir du Futur will run from September 1 through September 30 with an artist reception on September 8, 5:30 – 8:30pm. The show features new paintings by Roux-Fontaine—a native of the Savoy region who now works out of his studio in Lyon."
——————–
Bernard Chaet: First Light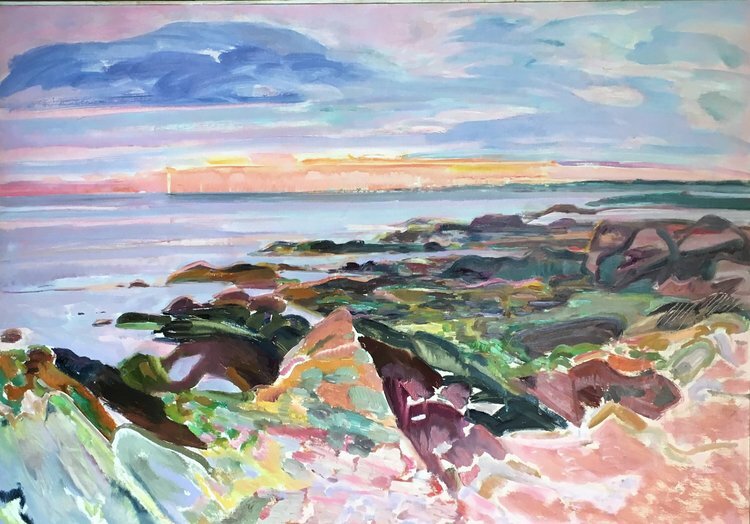 When: On view through October 04, 2017
Where: Alpha Gallery, 460C Harrison Avenue – Boston, MA  02118
How: Official Website
What/Why: "Bernard Chaet (1924-2012) was a renowned artist and educator who was a professor of art at Yale University for nearly four decades. Originally from Boston, where he studied at the School of the Museum of Fine Arts, Chaet divided his time between New Haven, CT and Rockport, MA, a seaside community north of Boston. Rockport and the surrounding area were a continuing source of inspiration for Chaet's paintings of interiors, still lifes and seascapes. Often portraying the same location repeatedly, he would discover nuances of light, color and atmosphere that were constantly shifting in nature. A lifelong aficionado of jazz music, Chaet translated that art form's sense of rhythm and improvisation into his own painting.
In addition to his teaching, Chaet was the author of the seminal book The Art of Drawing. His work has been exhibited widely throughout the U.S. and Japan, and is represented in numerous museum collections including the Museum of Fine Arts, Boston, the Brooklyn Museum, the Chicago Art Institute, and the Hirshhorn Museum among many others. Chaet received numerous honors during his lifetime, including grants from the National Academy of Design and the National Foundation of the Arts and Humanities, as well as a "Distinguished Teaching of Art" award from College Art Association."
——————–
P'Town Pop-Up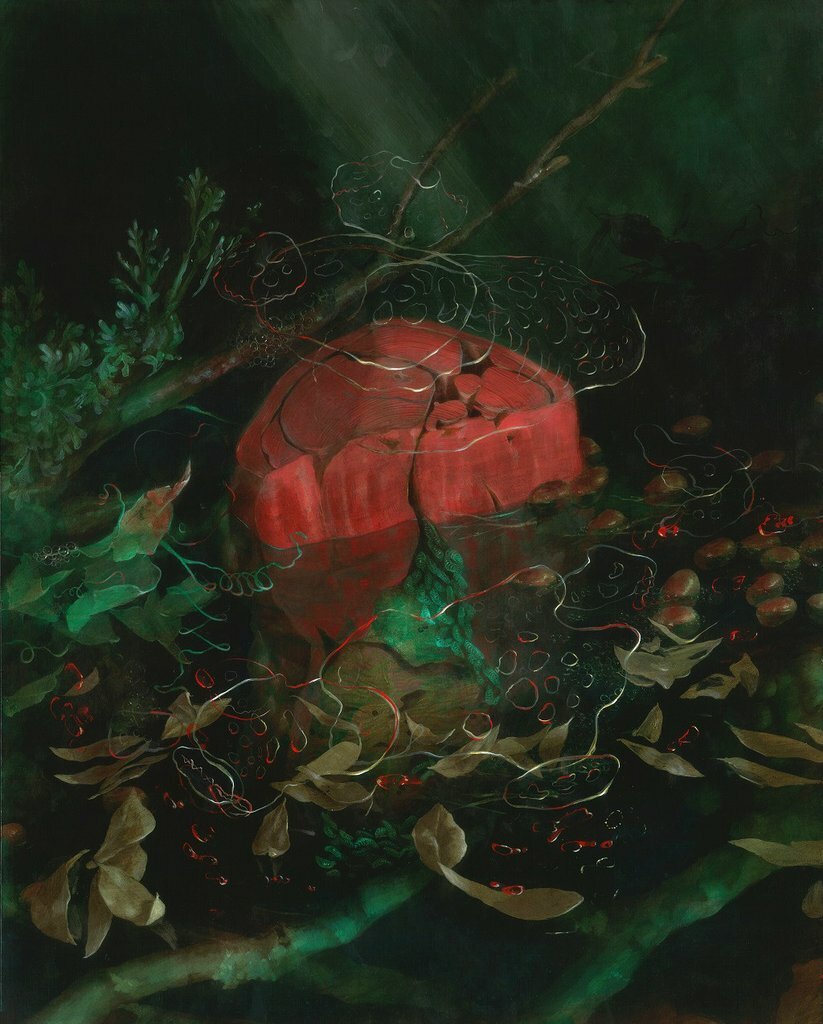 When: On view through September 12, 2017
Opening Reception: Fri 9/8, 7 pm: Opening Reception | Sun 9/10, 7 pm: Meet the Artists of 13FOREST
Where: Gallery 444 on Commercial Street in Provincetown,MA
How: Official Website
What/Why: "For ten years 13FOREST Gallery has been working with some of the finest artists in the Boston area to bring recognition to their work and to link them directly with the public. When the opportunity arose to present a late-summer exhibition at Gallery 444 on Commercial Street in Provincetown, we saw it as a way to extend our tenth anniversary while continuing to introduce unique artists to new audiences.

The exhibition 13FOREST at 444 includes ten artists whose work represents the exceptional quality and range of our collection. A curated selection of unframed works will also be on view. Several of the artists have never had their work shown on the Cape, while others are creating new work specifically for Provincetown.

13FOREST at 444 will feature the work of Linda Cordner, Mia Cross, Nicole Duennebier, Susan Jaworski-Stranc, Boriana Kantcheva, Kenji Nakayama, Wilhelm Neusser, David Palmquist, Heather Pilchard, Mike Ryczek, and many more."
——————–
Richard Fishman | What Remains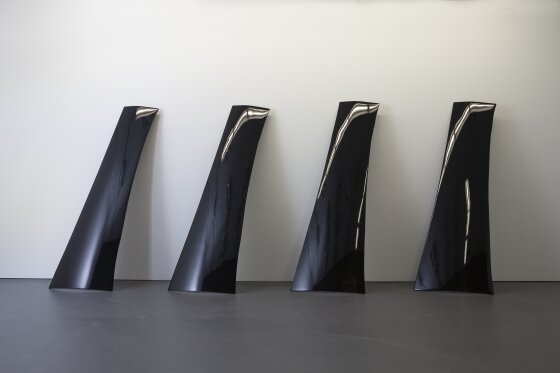 When: On view through October 29, 2017
Where: David Winton Bell Gallery, 64 College St, Providence, RI 02912
How: Official Website
What/Why: "Installing an exhibition with Richard Fishman is a primer in his working method. He is a consummate experimenter: arranging and rearranging, tweaking and turning, creating innovative approaches to "finished" works. Some of these changes are subtle: a slight turn to reveal a significant angle of the work. Others are radical: aggressively sandblasting away the surface of a sculpture.  

Fishman's experiments in art reach back to the 1960s. Since then, he has created works in a variety of materials from traditional metals to objects found in nature: stones, shells, and coral, bone and skeletons, butterflies (long before Damien Hirst), plants, and notably, over the past decade, elm wood.

What Remains includes sculpture created over the past two years and records a period of transition as the artist moved beyond his well-known Elm Tree Project. Carbon composite, which appears in his work as early as 2009, takes primacy. The elm slabs are cast in or covered over with carbon composite. While the earlier slabs retain their association with the wood surface, as time passes and the series progresses, the link to the organic is broken. The black surfaces of the large slabs are marked alternately, by the inherent pattern of carbon fiber fabric, by a sensuous and rich matte black, or—in an grouping of near-identical planks—by high-gloss surfaces that reflect and mirror light sources and viewers.

The meditative calm of the slabs finds a counterpoint in the swirling lines, thorny texture, and prickly appendages of Fishman's recent freestanding sculptures. Here the artist drapes and wraps resin-coated carbon fiber over armatures of wood or metal, creating surfaces that are stiff and shiny and twisted. Appendages protrude slightly or become spear-like. The sculptures evoke dark spirits; Fishman has entitled one Sebastian, in reference to the martyred saint who is traditionally represented shot with arrows. This body of work culminates in a massive sculpture—five feet in diameter and twelve feet high. It is a powerful presence. Shredded fibers hang loose and torn, like the windswept and water-tossed wreckage in paintings by J.M.W. Turner and Caspar Friedrich. It is What Remains."
——————–
It Can't Rain All the Time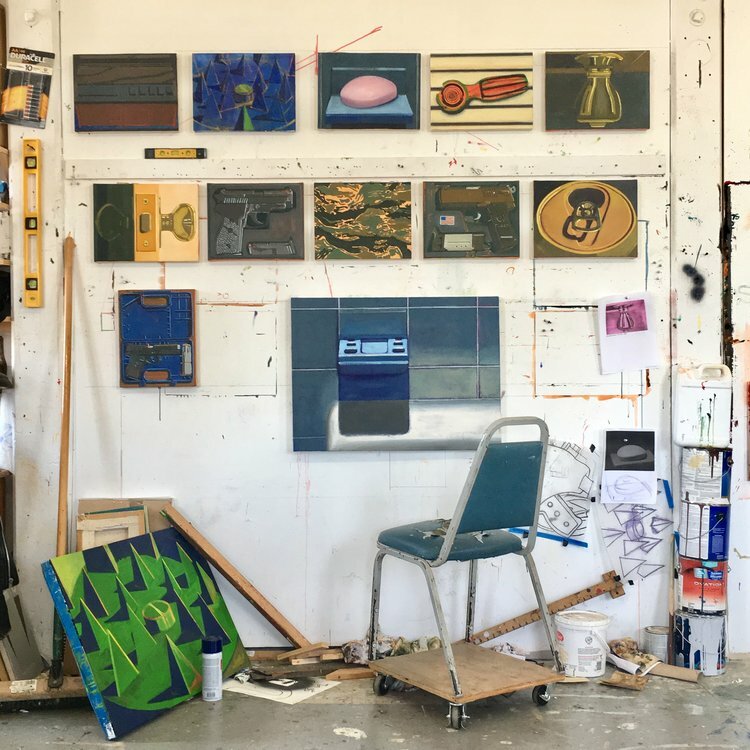 When: On view through October 15th, 2017
Opening Reception: Friday September 8th, 6-9 PM
Where: How's Howard, 450 Harrison Ave, Suite 309c, Boston, MA 02118
How: Official Website
What/Why: "Solo exhibition of recent work by Anthony Palocci jr."
——————–
Andy Warhol: What's the Difference?
When: September 7 ‐ October 11
Opening Reception: Wednesday, September 13, 5-7 p.m.
Where: The Trustman Art Gallery, Main College Building, Fourth Floor, 300 The Fenway, Boston, MA 02115-5898
How: Official Website
What/Why: "Simmons College presents Andy Warhol: What's the Difference? an exhibition of large scale prints from the Simmons Collection September 7 — October 11 2017 at the Trustman Art Gallery, located on the fourth floor, Main College Building, 300 The Fenway in Boston. A reception will be held on Wednesday September 13 from 5-7 P.M. The exhibit and reception are free and open to the public.

Andy Warhol: What's the Difference? showcases a variety of striking Warhol portraits, still lifes and abstractions made between 1968 and 1987 and donated to Simmons College by the Andy Warhol Foundation in 2013. These screenprints are among the forgotten Warhols: prints, proofs and portfolios long overlooked as minor works. Simmons's pieces are test proofs and extras left over from the production of Warhol's limited-edition print series, and found in his possession when he died. While artists traditionally destroy objects like these once the final prints are finished, Warhol, a notorious pack rat, never did. We have no way to know why he saved them, or whether he considered them valuable or disposable. While objects like these have long been relegated to the margins of Warhol's career, this exhibition demonstrates that we have much to learn from them.

Andy Warhol: What's the Difference? also raises questions about authorship, reproduction and originality that are central to Pop art itself by inviting visitors to consider and respond to the questions, what's the difference between these objects and officially sanctioned works? What makes an artwork authentic, and why do we decide some pieces are more important, or more "real," than others? If Warhol never intended these prints to survive, would that matter? Why?

Several of the works in the show are well known in Warhol's official oeuvre. Pieces such as Myths (The Star) and Cowboys and Indians (Teddy Roosevelt) demand our attention not only as compelling visual objects but as thought-provoking examples of image-making. The curator of the exhibition, art historian and Simmons professor Heather Hole, tells us that every print in this exhibition is based on at least one photograph. She states, "Warhol created images of images of images, not seemingly-authentic expressions of an inner self made by hand or from scratch. These works of art reflect a culture in which we experience much of the world not directly, but through screens."

The Trustman exhibition is held in conjunction with Everybody, Everything: Photographs by Andy Warhol, August 14-October 21, at Massachusetts College of Art and Design, President's Gallery.

The Gallery continues its Lunchtime Lecture Series with Professor Heather Hole, curator of the exhibition, on October 3 from 12-1 PM, followed by questions and conversation."
—————
Drawn Threads

When: On view through October 21, 2017
Where: Wheaton College of Art, Beard and Weil Gallery, 26 East Main Street, Norton, Massachusetts 02766
How: Official Website
What/Why: "While contemporary culture has continued to use thread for utilitarian and decorative purposes, artists have explored its use and representation as a conceptual and expressive means for decades. These six artists rely on thread as both inspiration and drawing tool, creating works that span sculpture, installation, photography, painting and more."
Also on view..
Taleen Batalian: Graft

What/Why: "Trained in fashion design and painting, Providence-based artist Taleen Batalian creates a site-specific installation that explores the boundaries between garment and sculpture, between form and function, and between the beautiful and the grotesque."
—————-
Jim Banks, Catherine Carter, and Joel Moskowitz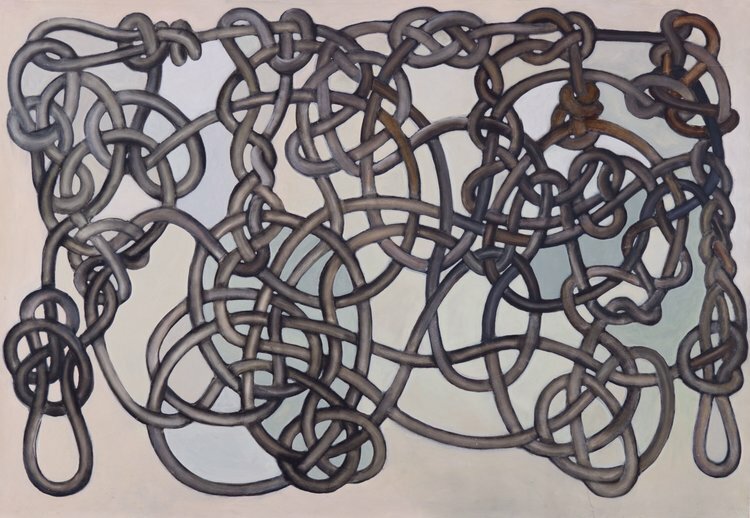 When: On view through October 08, 2017
Where: Fountain Street Fine Art, 460C Harrison Ave Suite 2, Boston, MA
How: Official Website
What/Why: "Lines of Communication is a gathering of three visual languages: of tangles, of joyful loops, and of the alphabet.

Jim Banks' tangles are each comprised of a single line. Follow the line as it slows down, curves over itself, lets go, then speeds up. In his sculptures, lines flow in the forms and in the grain of the wood. Banks won the Best 3-D Award at the National Prize Show of the Cambridge Art Association, in 2015. He graduated from Bard College with a BA in sculpture, and has exhibited widely in Texas and the Boston area, including at Dome Gallery, Atlantic Works Gallery, and the Brush Art Gallery.

Catherine Carter's paintings evoke dance, calligraphy, branches, spider webs, and the fibers of woven fabric, with a joyful energy. She has an MFA from the University of Massachusetts Dartmouth, and has exhibited her paintings at the Danforth Art Museum, the Chrysler Museum of Art, the Marin Museum of Contemporary Art, the New Bedford Art Museum, as well as the Genovese/Sullivan Gallery. Carter is the recipient of a grant from the St. Botolph Club.

Joel Moskowitz's Arabic, Hebrew and English letters, intricately built up with lines, are based in his love of language, and his vision of people connecting across their different languages. Moskowitz, known for using text in his artwork, graduated with a BA in sculpture from Brandeis University, and has exhibited in Off the Wall at the Danforth Art Museum, in the National Prize Show of the Cambridge Art Association, the South Shore Art Center, and Fountain Street, where he is a core member."
—————————
Nasty Women Boston Opening + Art Sale
When: On view through September 10, 2017
Opening Reception: Friday September 08, 2017  6-9pm
Where: Laconia Gallery, 433 Harrison Ave, Boston, MA
How: Official Website
What/Why: "Nasty Women Boston is a group exhibition to demonstrate solidarity among artists who identify with being Nasty Women in the face of threats to roll back women's rights, civil rights, and abortion rights. It also serves as a fundraiser to support Color of Change and Planned Parenthood."
——————–
Say hi:
EMAIL | TWITTER | FACEBOOK | INSTAGRAM | PINTEREST
"It is, after all, not necessary to fly right into the middle of the sun, but it is necessary to crawl to a clean little spot on earth where the sun sometimes shines and one can warm oneself a little." — Franz Kafka, from a letter to his father
Weekend starts now. #goseeart ♥