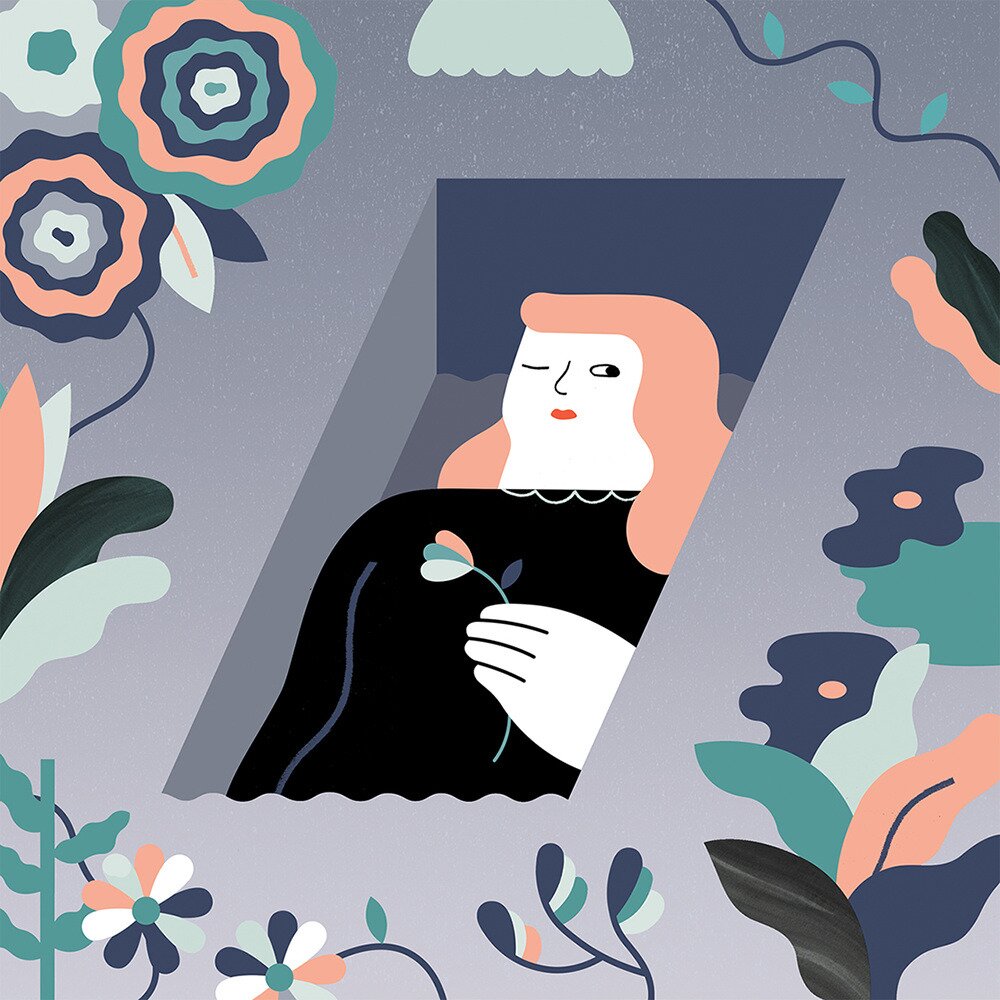 horizon x portal to an alternative reality x people watching x a formal study in comparison
——————————
Compositions (Cards) | Works by Tara Donovan

When: On view through November 04, 2017
Where: Krakow Witkin Gallery, 10 Newbury Street, Boston, MA
How: Official Website
What/Why: "In the north gallery, Krakow Witkin Gallery presents its fourth exhibition with the New York-based artist, Tara Donovan.  Consisting of five works, all utilizing styrene cards arranged and affixed within custom display frames, Donovan's "Compositions (Cards)" continues Donovan's exploration of the balance between order and chaos, the individual and the collective, the minute and the sublime, as well as the possibilities of creativity with seemingly base materials. Each of the five works in the show use thousands of small plastic cards, arranged in different ways that are technically impressive, surprising and incredibly meditative.   

As for Donovan's recent exhibitions elsewhere, numerous museums have mounted solo exhibitions of Donovan's work, including the Institute of Contemporary Art, Boston (2008-2009), Metropolitan Museum of Art (2007-2008), UCLA Hammer Museum (2004), and Corcoran Gallery of Art, Washington, D.C. (1999-2000). Donovan's first European exhibition was presented in 2013 at the Louisiana Museum of Modern Art in Humlebæk, Denmark, and traveled to the Arp Museum Bahnhof, Rolandseck, Remagen, Germany. Donovan was recently included in the Wexner Center for the Arts' exhibition Gray Matters this past summer.

Also on view..
Post-Card Works by Carl Andre, Eleanor Antin, Hanne Darboven, Gilbert & George, and Sherrie Levine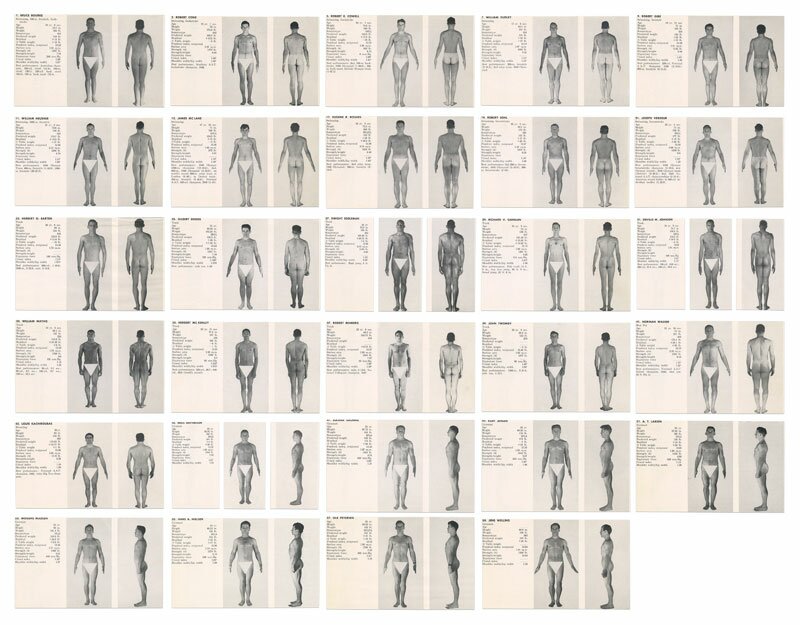 What/Why: "In the center gallery, "Post-Card" presents serial works that utilize mail and/or correspondence.  The works, ranging in dates from 1971 to 2009, converse with each other in regards to time, work, travel and communication, all in ways that hopefully provide further insight, appreciation and questioning within and between the pieces.
Also..
ONE WALL, ONE WORK: Robert Barry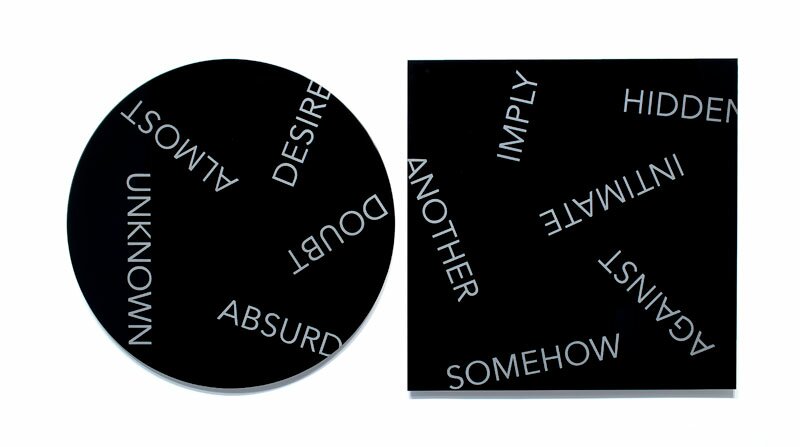 What/Why: "In the latest edition of our ongoing series, One Wall, One Work, Robert Barry has created a new etched mirror diptych – black glass mirror – a 30 inch square juxtaposed with a 30 inch circle, each with text that varies in orientation.  Each panel consists of complete words, incomplete words (as they would extend over the edges of the mirror), specific words (e.g. "desire") and open-ended words (e.g. "almost").   Partly a formal study in comparison (square versus circle, reflective (background) versus opaque (etched text), specific versus general, this work also provides the space among these relationships so as to create a grey space where answers and meanings are not hard, fast or fully defined, but where one can question strict logic and allow for poetic feeling, meaning and opportunity."

——
State of the Union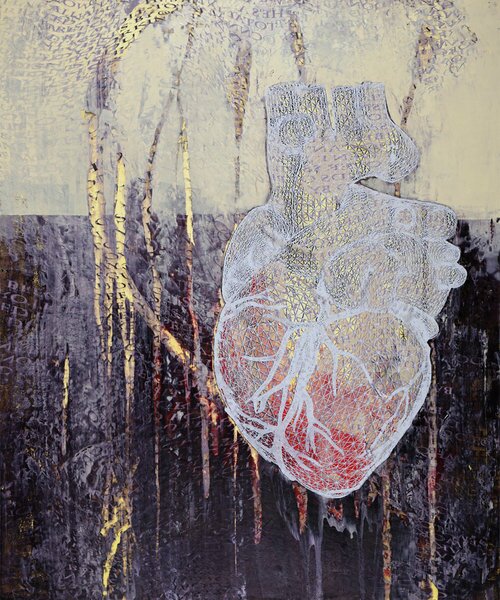 When: On view September 23 through November 11, 2017
Opening Reception: September 23, 4-6PM
Where: 13 Forest, 167A Massachusetts Ave, Arlington, MA 02474
How: Official Website
What/Why: "Our exhibition Transition of Power: 2017 responded directly to the surprising events of the 2016 presidential election and the uncertainty many people felt in the wake of its unforeseen results. The work in Transition of Power: 2017 highlighted the issues most urgent in the minds of the American public, from immigration and health care to the Electoral College, raising many questions that would hopefully be answered after the inauguration.
Nine months into the new administration, those answers remain largely unknown. With political divisions growing increasingly stark, many Americans have been struggling with the realization that as a country we do not know ourselves as well as we had thought.
With political chaos threatening to become the new normal, 13FOREST has decided once again to turn to artists for help in understanding this time of unrest. State of the Union captures the spirit of the United States in 2017, revealing the internal lives of Americans during this period of increased social and political upheaval. The artists featured in State of the Union give shape to the turbulent emotions that dominate our historical moment, providing some much needed perspective on the reality of our political situation.
State of the Union features the work of Andrew Fish, Joe Keinberger, Ted Ollier, Cory Munro Shea, Dorothea Van Camp, and James Weinberg."
—————–
Wonder Women: Anne Plaisance and Transition House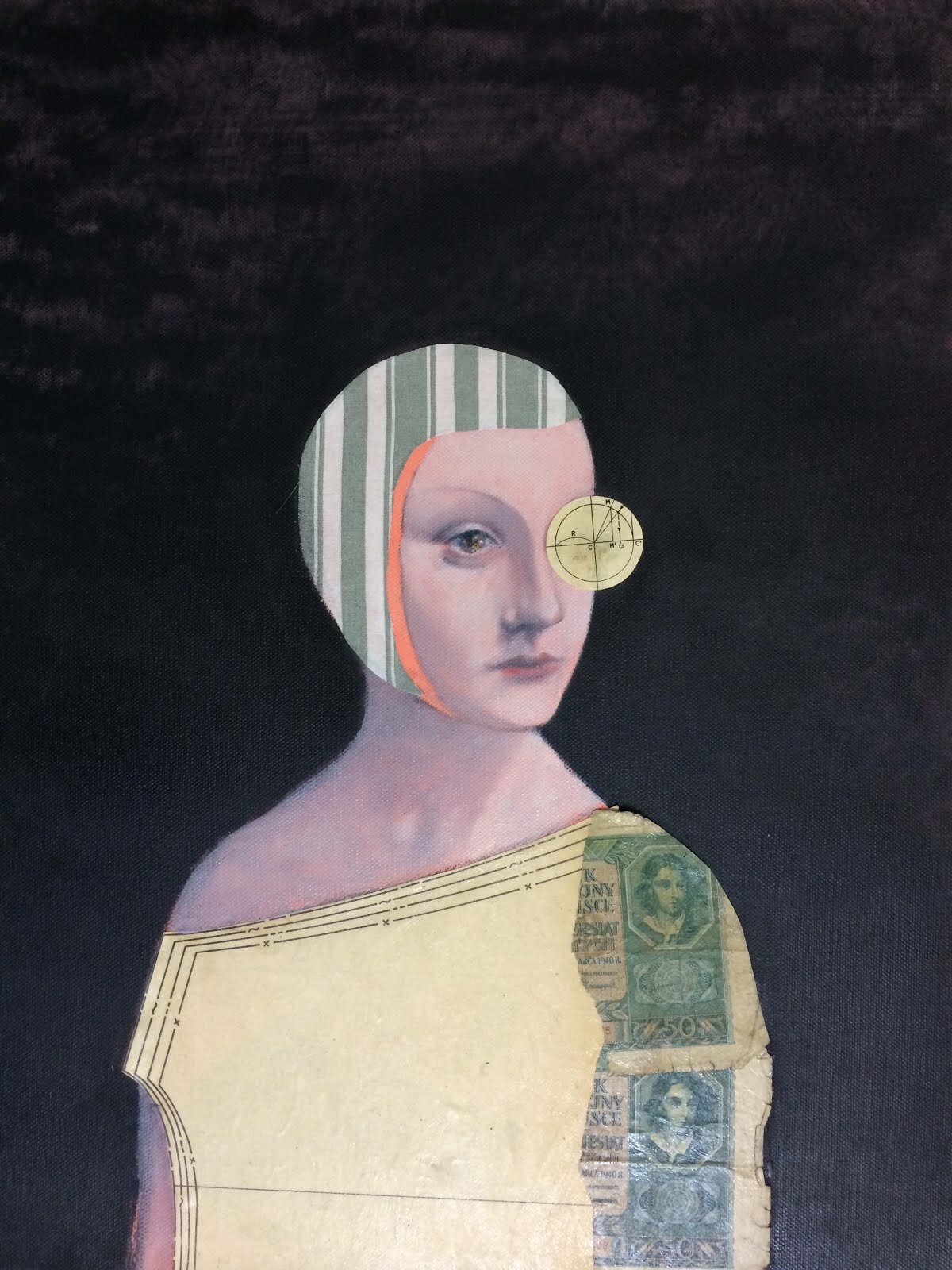 When: On view through October 23, 2017
Where: French Cultural Center, 53 Marlborough St., Boston, MA 02116
How: Official Website
What/Why: "French artist Anne Plaisance aims to spark dialogue and develop strategies to address homelessness and violence against women through the exhibition, Wonder Women: Anne Plaisance + Transition House. Her latest project is a socially engaged "tiny house" installation. Through her "Art's Room" project, Plaisance organized weekly art workshops with residents at Transition House, a Cambridge nonprofit organization that supports survivors of domestic violence. The idea behind the project was to create an opportunity for the women to visualize and share aspirations for a safe and peaceful home. The creation of these tiny houses serves as a powerful metaphor for a meta goal: a safer world for women. The French Cultural Center is proud to host the tiny houses by the residents of Transition House as well as paintings by the artist Anne Plaisance."
———-
People Watching: Then and Now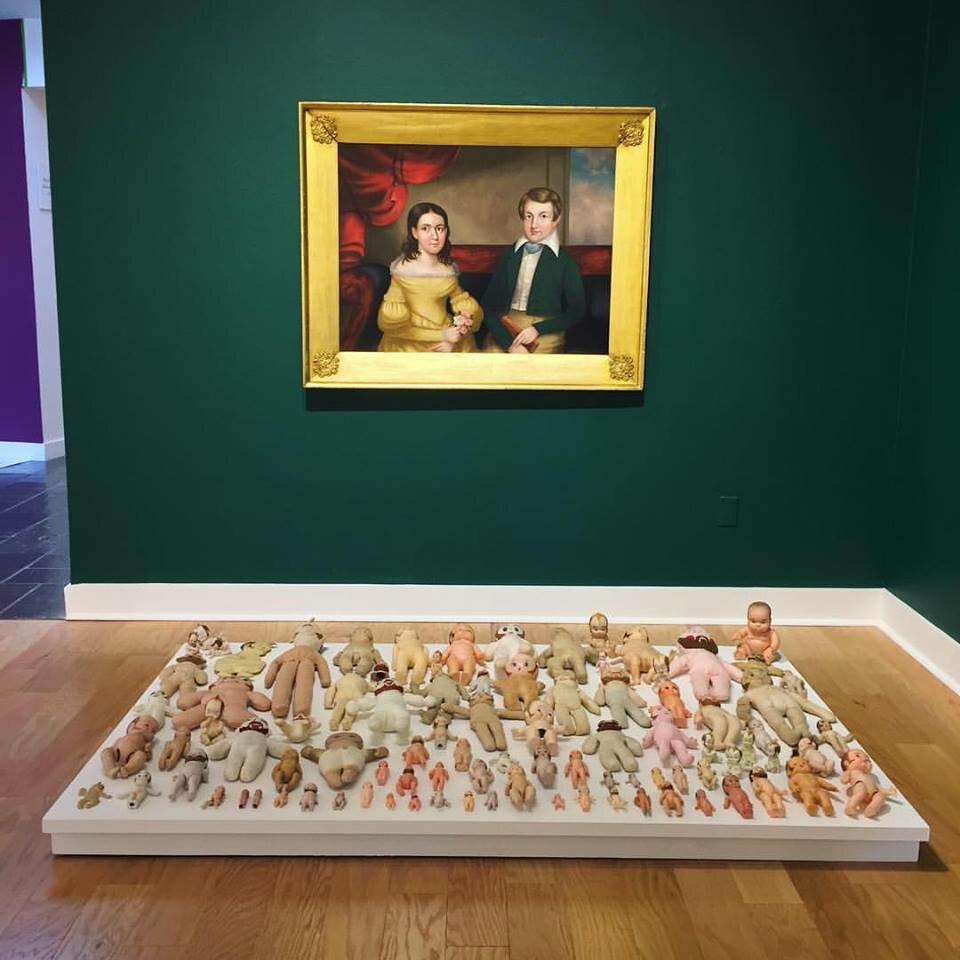 When: On view through March 2018
Opening Reception: Sunday September 24, 1 PM – 3 PM
Where: Fitchburg Art Museum, 185 Elm St, Fitchburg, Massachusetts 01420
How: Official Website
What/Why: Learn more about the exhibition here
———
Jamaica Plain Open Studios
(The work of Jen Houle)
When: September 23 – September 24, 2017
Where: Various sites across Jamaica Plain, full list of participants here 
How: Official Website
What/Why: "The premiere annual arts event in one of Boston's most eclectic neighborhoods, Jamaica Plain Open Studios (JPOS), is returning in 2017 for its 24th year. Open Studios is an opportunity to take a rare public peek at some private spaces. The free event showcases the artwork of up to 200 artists at 40 sites including artists' studios, the historic Eliot School, the Haffenreffer brewery complex and more. It runs from 11 a.m. – 6 p.m. over the weekend of September 23 – 24, 2017.

During JPOS, visitors can experience locally created art, clothing, jewelry, and home accessories, and can buy directly from the artists. Our artists include a mixture of newcomers, emerging student artists as well as more established artists, many with quite high profiles in their field.

Free maps can be found at local JP businesses and are available at information booths during the event at the Brewery (284 Amory St.) and JP Licks (659 Center St.). Maps are also available for download from www.jpopenstudios.com. All Open Studios sites are MBTA accessible on the Orange Line at the Jackson Square, Stony Brook, Green Street and Forest Hills stations as well as several bus routes. More information is available by calling 617-855-5767 (JPOS)."
————————–
Portal to an Alternative Reality: John Craig Freeman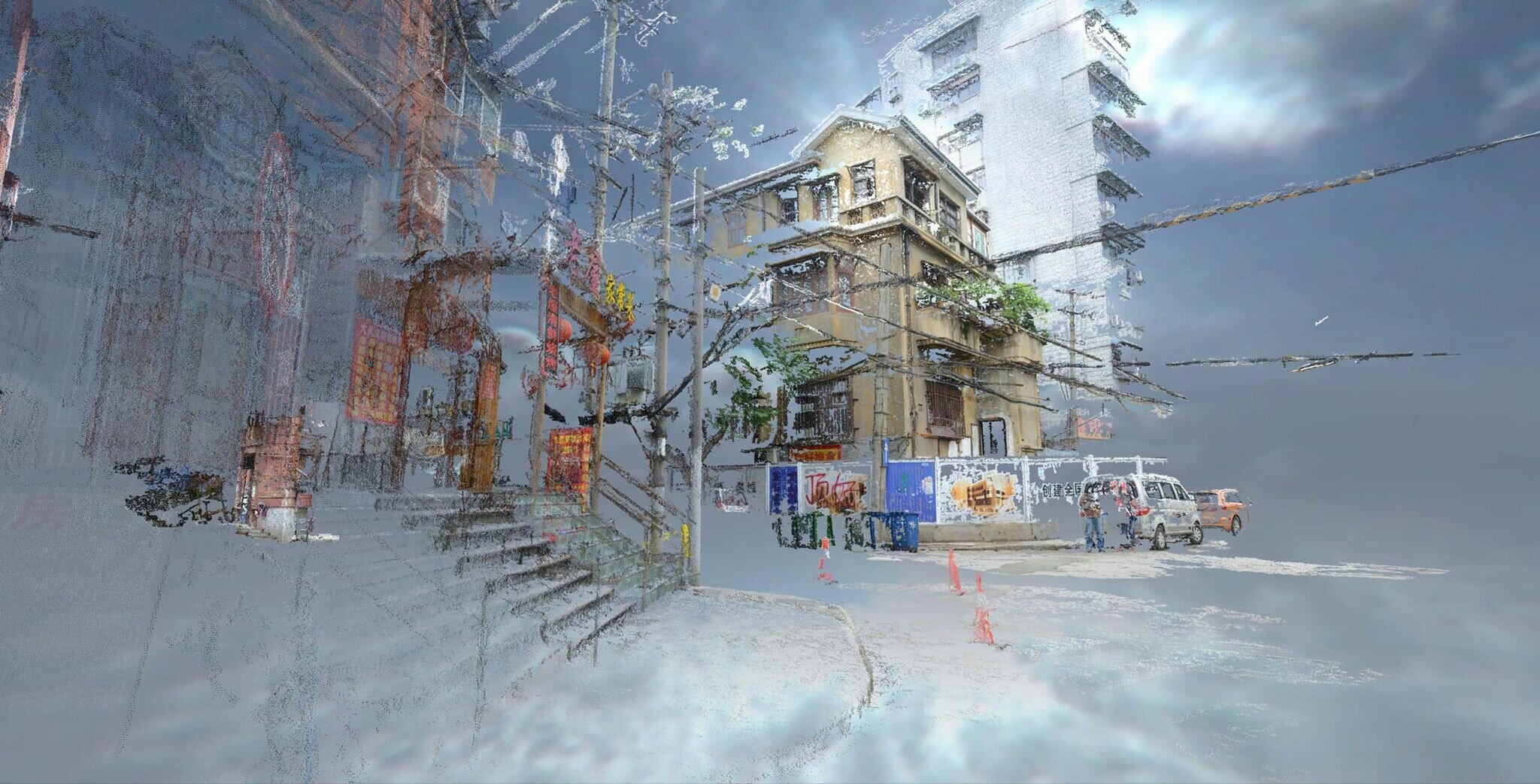 When: On view through November 18, 2017
Where: Emerson Urban Arts, 25 Avery Street, Boston, Massachusetts 02111
How: Official Website
What/Why: "Emerson Urban Arts, Media Art Gallery presents Portal to an Alternative Reality: John Craig Freeman. Exhibit runs September 20 – November 18, 2017. Reception on September 20, 5-7 pm.

John Craig Freeman, Professor in the Department of Visual and Media Arts at Emerson College works in emergent digital media to create virtual and alternative reality installations that address social and political issues of currency. With his work, Freeman examines sites where the forces of globalization are impacting the lives of individuals. He seeks to expand the notion of public art by exploring how digital networked technology is transforming our sense of place. This exhibition features two of his recent subjects interpreted through three different projects: Chinatown Station with Service to Wuhan (2017); Virtual U.S./Mexico Border (2017); and Border Memorial: Frontera de los Muertos (2015)."
————————–
SMFA Library Sounds :: Drekka \\ Ricardo De Lima \\ Anda Volley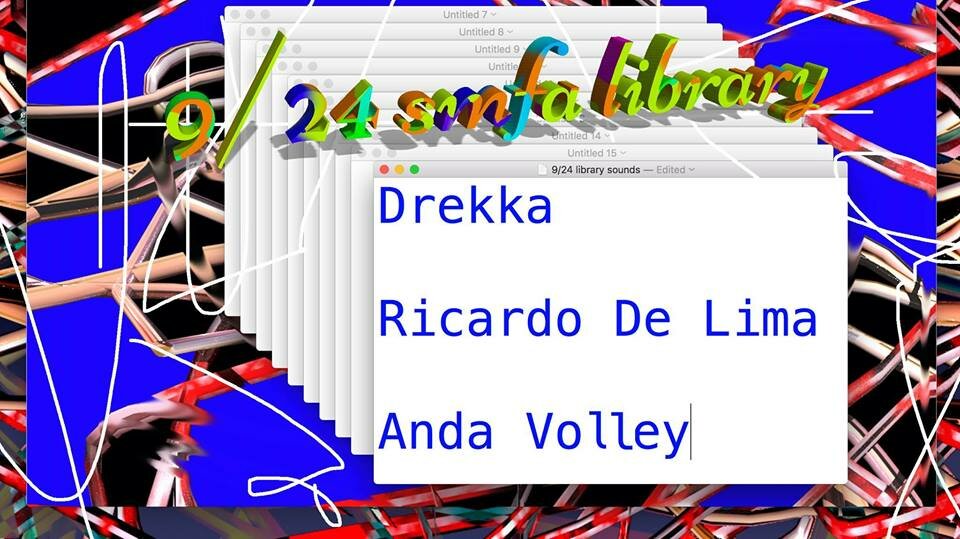 When: Sunday September 24, 2017 6:30 PM – 9:30 PM

Where: SMFA Library at Tufts, 230 The Fenway, Boston, Massachusetts 02115
How: Official Website
What/Why: "The first edition of Library Sound of the semester is here!
Drekka (Indianapolis, IN)
https://drekka.bandcamp.com/
Ricado De Lima (Providence, RI)
http://larabia-music.tumblr.com/
Anda Volley (Boston, MA)
https://andavolley.bandcamp.com/
Sunday, September 24th
6:30pm-9:30pm
$10 Suggested donation
SMFA & Tufts students enter for free"
————————–
David Wilson: Duerme Mi Niña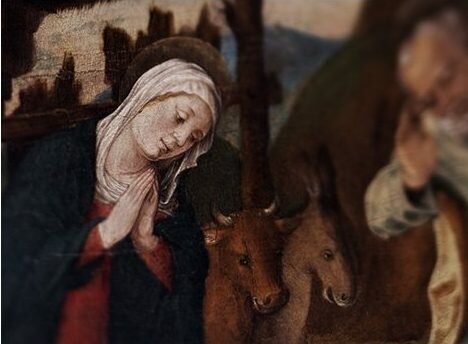 When: Thursday, September 28, 2017  7PM
Where: Isabella Stewart Gardner Museum, 25 Evans Way, Boston, MA 02115
How: Official Website
What/Why: "David Wilson, 2009 Artist-in-Residence, returns for a special live performance and screening of his latest 3-D film, Duerme Mi Niña, or Mother Don't Make Me Cry. Mostly shot at the Museum and several years in the making, this film explores the experience of love tempered by loss and takes, as a starting point, Isabella Stewart Gardner and the loss of her young son Jack. Wilson observes the museum and its caretakers through images of portraits of women in the collection as well as the staff who populate the galleries.

The music accompanying the screening is drawn from 17th century Catalan song and will be performed by:

Shirley Hunt, viola da gamba
Paul Holmes Morton, theorbo and baroque guitar
Argenta Walther, mezzo-soprano
David Wilson, live narration"

————–
Luxury Waters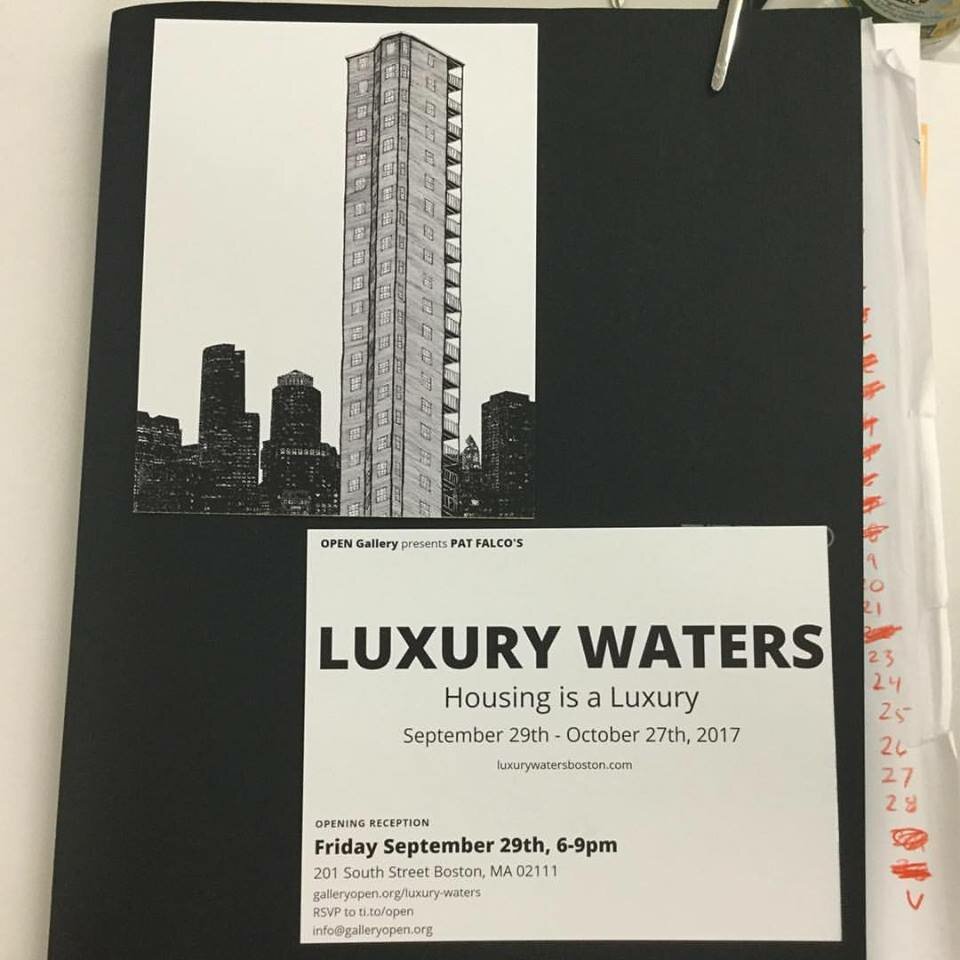 When: On view through October 27, 2017
Opening Reception: Friday, September 29th, 6 to 9pm
Where: Open Gallery, 201 South St, Boston, MA 02111
How: Official Website
What/Why: "OPEN Gallery is pleased to host Pat Falco's Luxury Waters, the artist's second retail intervention in Boston. Known for political satire and a folk Boston aesthetic, Falco brings his critique to housing justice with a collection of plans, processes, research material, and marketing objects for a 62-story luxury triple-decker rising from the Fort Point Channel waters in Boston's Innovation District.

In Luxury Waters, Falco has developed a series of works which juxtapose the abundance of "market rate" housing against the social injustices on which it is built. Falco's drawings, sculpture, and installations tell the story of a design process forged in the image of a society obsessed with deregulation, automation, and unhinged growth.

Luxury Waters recontextualizes the processes of luxury housing production into a cartoon space that speculates on the outcomes of real estate development ideology. The appropriation of working class design, the construction of housing at sea level without consideration of climate change, the isolationism of tech housing on commuter corridors, and the blatant manipulation of inclusionary housing regulations, all point to the bleak conclusion that Falco considers in this installation.

By separating the language of development from any specific building, Falco creates a rhetorical space for reflection that challenges the narratives embedded in our built environment. This interruption of the future cities discourse shines a light on the invisible hand of housing development.

As Tech commodifies labor and cultural production at an increasing rate, essentially automating the segregation of rich and poor and concentrating wealth in our cities, the way we build and regulate housing matters. Luxury Waters questions who gets to live in our cities of wealth."
——————–
Temple of Flies:  Caitlin and Nicole Duennebier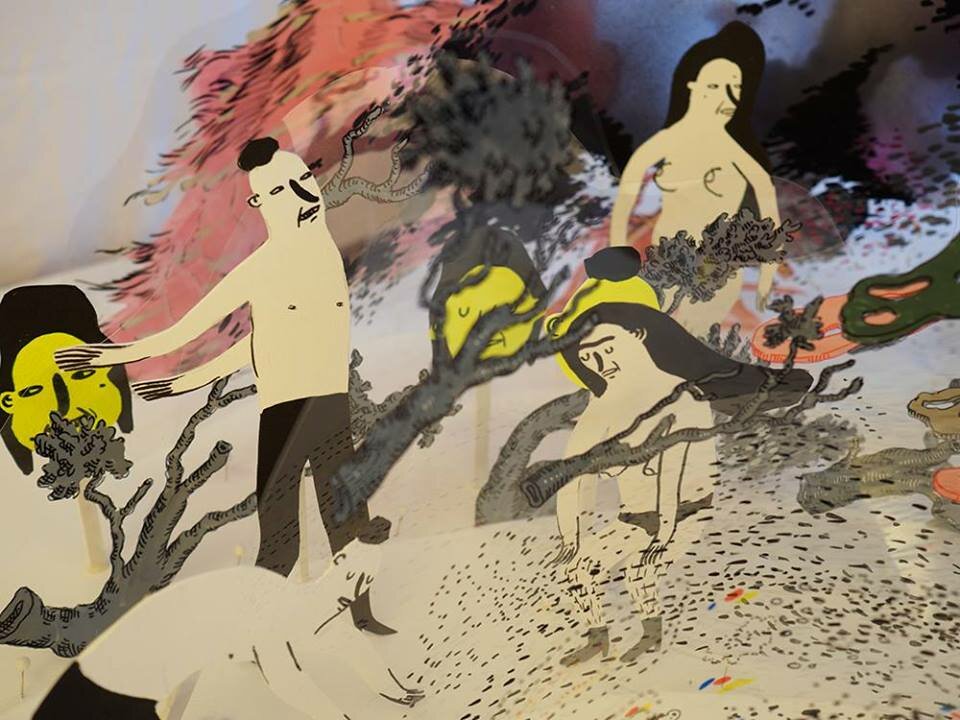 When: On view through October 16, 2017
Opening Reception: September 28 5–8pm
Where: Montserrat College of Art, Carol Schlosberg Alumni Gallery, 23 Essex Street, Beverly, MA 01915
How: Official Website
What/Why: "Caitlin and Nicole are sibling rivals in the best way possible, and no matter how hard they try to abstain, they continue to collaborate. Caitlin trained in photography but primarily works in narrative illustration, and Nicole is a classically trained painter who creates exquisitely rendered, luscious still-lifes in the tradition of the Dutch masters. Together, their styles aren't so much blended as they are overlaid and intertwined; simply drawn figures wade through puddles of dense oil in their fantastical and sometimes frightening vignettes."
Also on view..
The Black Veil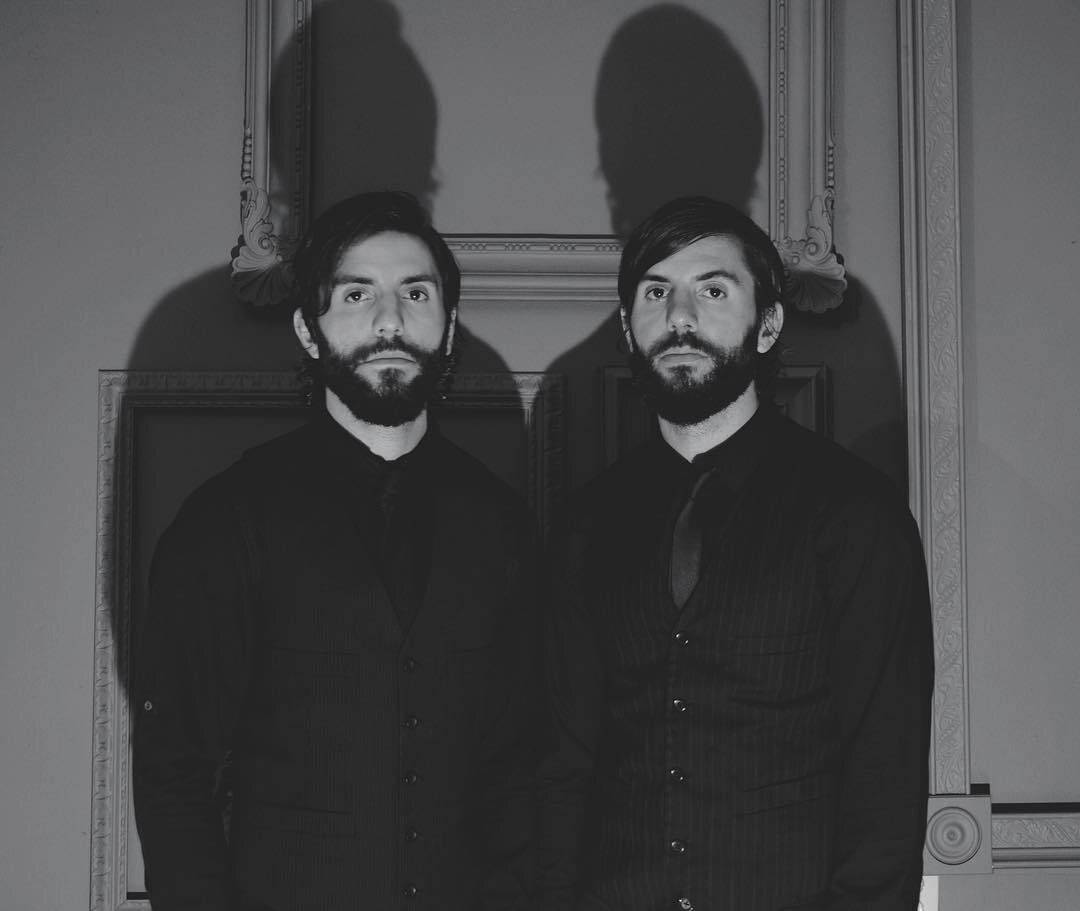 When: On view through November 04, 2017
Where: Frame 301 Gallery, 301 Cabot St, Beverly, MA 01915
What/Why: "Salem-based twins Matt and Ryan Murray along with Nathan Ernce revel in the dark and otherworldly. Their illustrations — brushed with cobwebs and punctuated by spider-legs — reveal entities, places, and creatures from regions unknown, incorporeal, and in- between. Beyond their artistic practice, they are successful entrepreneurs, owning a gallery and tattoo studio in Beverly and playing an active role in the Beverly Arts District. Curated in conjunction with the Quietus exhibition, their installation will act as a gateway into the 301 Gallery."
————————-
Convergence of Souls: Three Interpretations, Three Styles
Tracy Hayes, William C. Turner, and Gretchen Woodman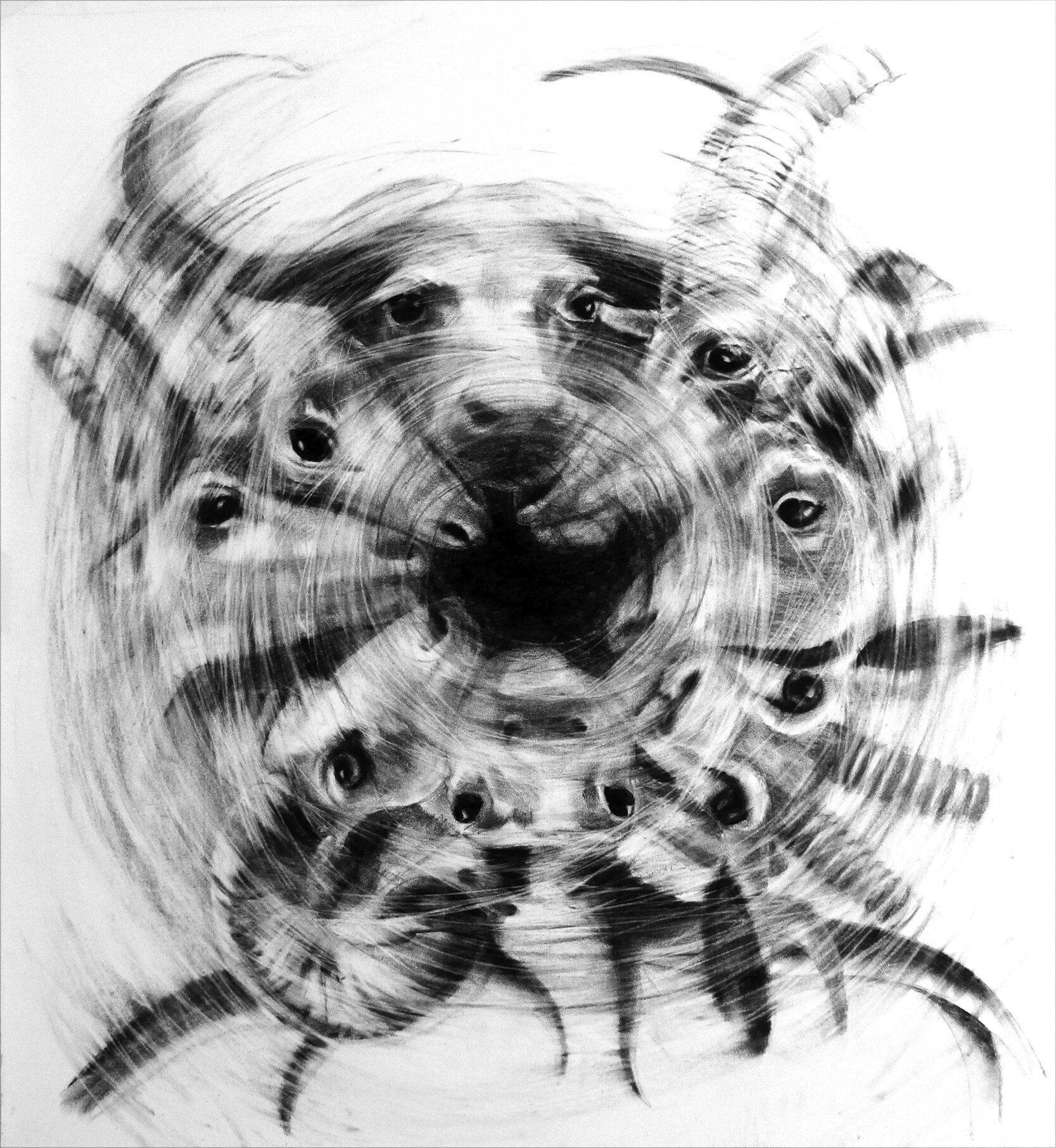 When: On view through October 6, 2017
Reception: Thursday, September 21, 5:30 – 7:30 pm
Artist Talk: Friday September 29, 6:00 pm
Where: FPAC Gallery, 300 Summer Street M1 Boston MA 02210
How: Official Website                                                                                                                 
What/Why: "The Fort Point Arts Community Gallery is pleased to announce Convergence of Souls, the first show of the 2017-2018 season, juried by Mary Tinti.
William Turner, Tracy Hayes and Gretchen Woodman became friends while taking art classes at New Hampshire Institute of Art in Manchester, NH. During many conversations, the three realized their common interests in culture, humanity, and ecology. While Woodman pairs human objects with animals in a suggestively painful manner, Turner portrays nature decomposing the man-made machine, crumbling industry into rust and moss. Hayes's images are suggestive of the process underlying Turner's decomposition, a behind-the-scenes view of nature winning over human chaos. Collectively, this assembly of work suggests a vision of hope for a symbiotic relationship with all life.
William Turner's former 30-year career in automotive restoration has left him with a deep appreciation of the unique character and style of vintage vehicles. They truly represent American culture, he says, as well as periods in the nation's industrial growth and world influence. His allegorical narrative oil paintings (inspired by art history, ancient myths, and folklore) have been reinvented using vehicles. He is currently working on a series with toys from the 1950s and 1960s. Turner holds a BFA and MFA in painting. His classical realist paintings expressively capture memories of past times. turnwoodfineart.com
Gretchen Woodman creates drawings, paintings, and mixed media works to explore human/animal relationships in two ways. She researches issues within the field of human animal studies to generate concepts to explore visually. In addition, she seeks the essence of the animal through visual means to create emotional connections to animals.www.gretchenwoodman.net
Tracy Hayes explores connections in emergent patterns of lines, textures, and values through ink, acrylic, and pen. She is concerned with the role of individual voice in an increasingly complicated, varied, and noisy environment. External forces buffet and twist Tracy's emotions, driving her to chart an organic path of inner currents and forces on paper and canvas. tracyhayesartist.com
Says Tinti, the artists "represent three very different aesthetics that, when combined, provide a fitting prelude to the eclectic concepts, interpretations, and styles that will converge at the FPAC Gallery throughout the upcoming exhibition season."
On Friday, September 29 at 6:00 pm, the three artists will discuss their inspirations and artistic processes, as well as provide educational information related to their fields of study. Turner will share information on art history and mythology as they relate to his work. Hayes will share the process of self-reflection and growth that led her to recognize her personal recurring mark as her own individual voice in response to our increasingly varied, noisy, and complicated environment. Woodman will talk about human animal studies, new insights, and how this field influences her work."
—
Wen-hao Tien: Weed Out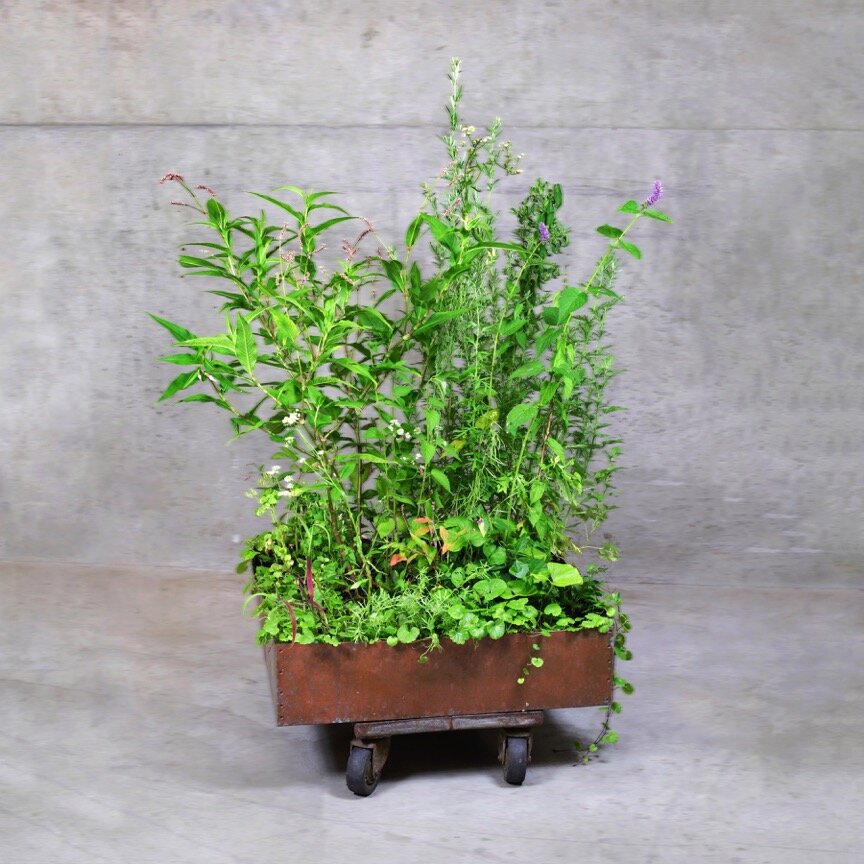 When: On View in the Holzwasser Gallery September 22 – October 19, 2017
Reception: Friday, September 22, 6-8PM
Where: New Art Center, 61 Washington Park, Newton, MA 02460
How: Official Website  
What/Why: "Wen-hao Tien has spent countless hours looking for traces of wilderness in the city, namely, plants that normally go unnoticed—or, if noticed, are usually pulled out or mowed over. She transplanted what many consider unsightly weeds from across New England, combining them into a living sculpture.

The seeds of these plants, transported by wind and birds, flourished in a wealth of unexpected habitats—the wall of a canal lock, a sidewalk, the unseen edge of a landscaped garden. During outings with a "weed-mobile" that she built, she encountered curiosity and varying perspectives from neighbors and strangers. One person's discarded plant is another's crucial ingredient in a recipe, she learned. In the audio recording, she draws attention to what she calls "weed words" in various languages in order to surface linguistic habits that align with the treatment of weeds. What are "pure" words and plant species, versus "invasive"? How do powerful forces such as migration, rejection and assimilation affect the norms of culture as well as natural world?

Tien's work asks us to contemplate ideas of wantedness and unwantedness, control and letting go, alienation and belonging, and fundamentally, the tension between wholeness and persistent transformation within our society. Visitors are encouraged to interact with the installation by weeding-out or weeding-in plants."
Also on view..
Color:Coded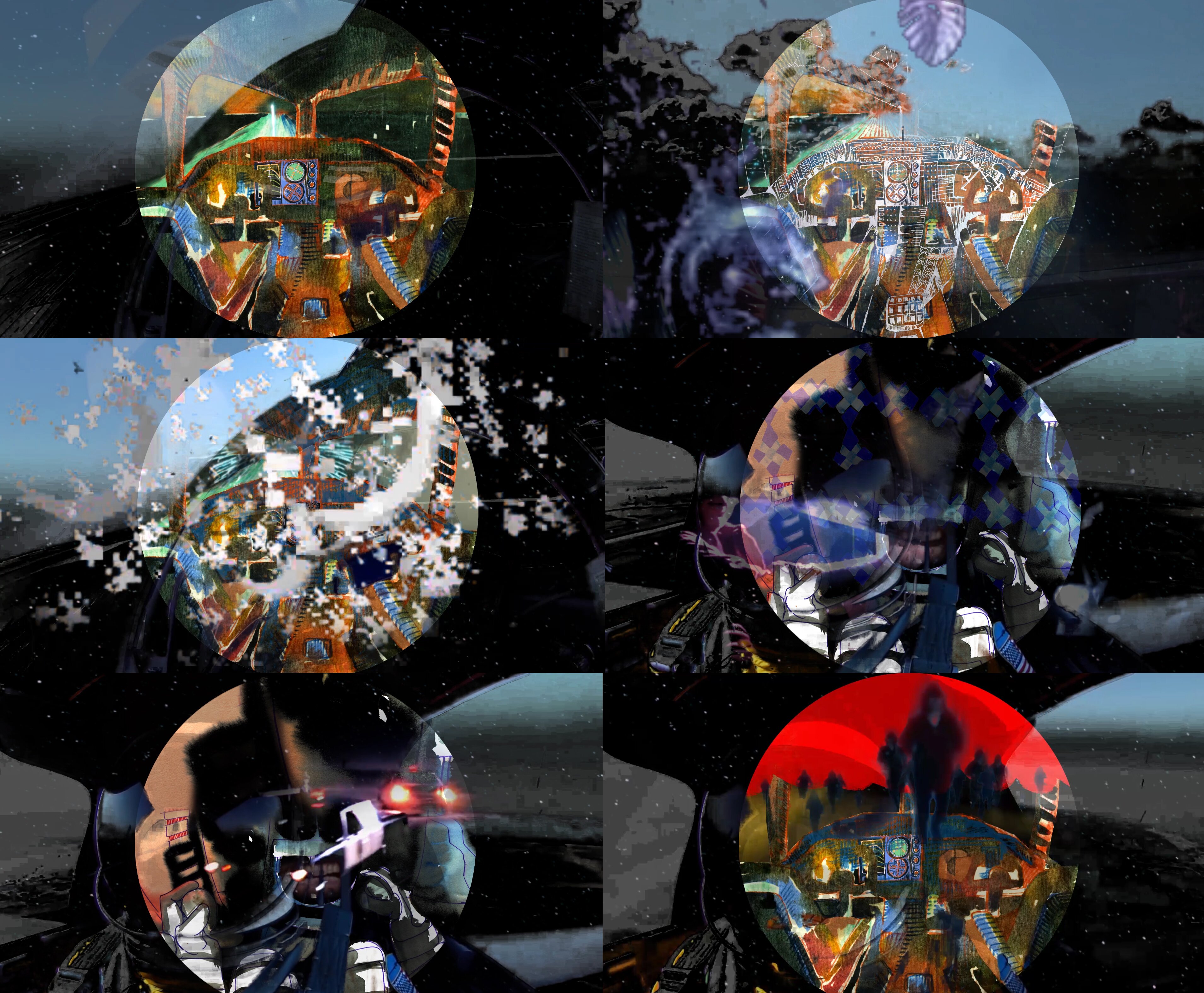 When: On view through October 21, 2017 in the Main Gallery
What/Why: "Color theory provides a formal set of guidelines for making and interpreting art. The interplay of paint hues on a canvas or the precise calibration of projected color in digital works can shape the mood of – and ultimately a viewer's encounter with – a work of art. Yet our experience of color is often translated through complex, culturally and socially defined networks. How does color enable us to express our own personal and group identities within these networks? What does the popular use of artificial binaries – such as black/white or pink/blue – ultimately say about our society?
Many of the artists in this exhibition use such color "codes" to raise deeper questions regarding individual and group identities. Their work explores the connections between aesthetic accomplishment and poetic, philosophical, and political messages. Video artist Alison Chen ties color relationships to ideals of femininity, social conditioning, and idealized romance through subtle cues such as nail polish. In his video "Conversations Wit De Churen: As Da Art World Might Turn," video and performance artist Kalup Linzy explores melodramatic storylines and humorous scenarios akin to TV soap operas. Fictional artist characters compete for opportunities, exploring and upending stereotypes regarding sexuality, race, gender, and cultural identity through costumes, music, video and sound editing, and voice dubbing.
The concept behind Color:Coded was initiated while curators Michael Covello Odalla and Alison Terndrup were studying and teaching at the University of South Florida. "As Florida continued to make national headlines with Stand Your Ground shootings, there was a decided shift in how we approached working in the classroom and the studio", says Covello Odalla. "Color theory seemed to be the perfect area to unpack these societal concerns, because color can be measurable and formal, but clearly has powerful influence on the conceptual as well. It allowed students to burst through the studio "bubble" while still learning time-honored visual techniques."
———
Eddie Martinez: Ants at a Picknic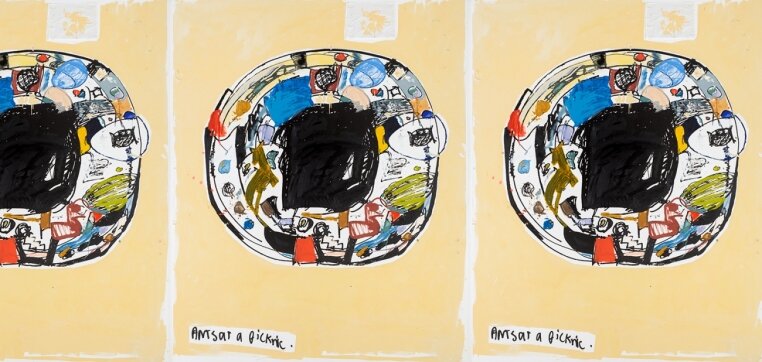 When: On view through December 17, 2017
Where: Davis Museum, Wellesley College, 106 Central St, Wellesley, MA 02481
How: Official Website
What/Why: "The Davis Museum at Wellesley College is pleased to present Eddie Martinez: Ants at a Picknic, the artist's first museum solo exhibition. The installation includes a suite of seven new large-scale "mandala" paintings, accompanied by a range of table-top painted bronze sculptures and large drawings.

Eddie Martinez (b. 1977) has been critically lauded and widely collected for his dynamic linear abstraction, exuberant color, and a vocabulary of idiosyncratic reiterating forms. Inspired by a mashup of visual culture sources, from fine art to popular culture, his work in every medium—painting, drawing, sculpture, and print—is impossible to mistake. Martinez's paintings build from a distinctive process: the artist starts with small drawings, blows them up and translates the "skeleton" in black silk-screen ink onto canvas; he adds color—varying from impastoed dabs to sweeping washes in oil, marine enamel, and spray paint—and often affixes drawings and other textural materials to his surfaces. The drawings are an essential "biographical, journalistic tool" in his process, and "make their way into the painting studio and feed the paintings, [where] sometimes they get glued directly to the paintings." The artist says, "I carry them around and poach different marks and moves. Some of them go straight onto my 'drawing wall' which at times houses up to 500 drawings all mashed up on and over each other."

The New York Times art critic, Roberta Smith, praises Martinez's "exceptional gifts as a painter and draughtsman." Painter and critic David Salle applauds the artist's "innate compositional intelligence" and his "painterly intelligence… really something different from all else, from conceptual framework and technological innovation. What's interesting is that it is still hard and when it works it resonates." A full-color catalogue, designed by the award-winning firm of Stoltze Design, accompanies the exhibition with contributions from Lisa Fischman, Ruth Gordon Shapiro '37 Director of the Davis and exhibition curator, and Jim Lewis, Austin-based novelist, critic, and arts writer.

The exhibition and catalogue are realized with generous funding from Wellesley College Friends of Art at the Davis, The Helyn MacLean Endowed Program Fund for Contemporary and South Asian Art, The Mildred Cooper Glimcher '61 Endowed Fund, and the Davis Museum and Cultural Center Endowed Fund; with additional support for the catalogue from Timothy Taylor Gallery, London, and Mitchell-Innes & Nash, New York."
Also on view..
Hrair Sarkissian: Horizon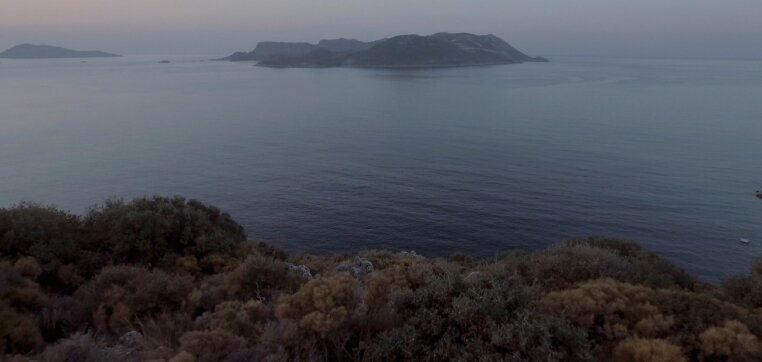 When: On view through Dec 17, 2017
How: Official Website  
What/Why: "Shot by drone across a perilous expanse, Hrair Sarkissian's two-channel video installation, Horizon (2016), charts one of the shortest and most common refugee routes from Kaş on the southwestern Turkish shore, across the Mycale Strait, to the island of Megisti on the edge of southeastern Greece. Sarkissian writes of this journey "into the unknown" as marked by extreme uncertainty wherein "there is just one line to hold on to: the horizon. A line that divides the blues of the water and the sky, the up and the down. It visualizes how close the future is, a starting point for building up hopes and dreams, a refuge for escaping the darkness of the present, while holding on to the memories of the past."  Born and raised in Damascus, Sarkissian trained in his father's photographic studio, completed a BFA in Photography at the Gerrit Rietveld Academie, Amsterdam in 2010, and has lived and worked in London since 2011. Curated by Lisa Fischman, with generous support from the Maryam and Edward Eisler / Goldman Sachs Gives Fund on Art and Visual Culture in the Near, Middle, and Far East at the Davis Museum."
Also on view..
Life on Paper: Contemporary Prints from South Africa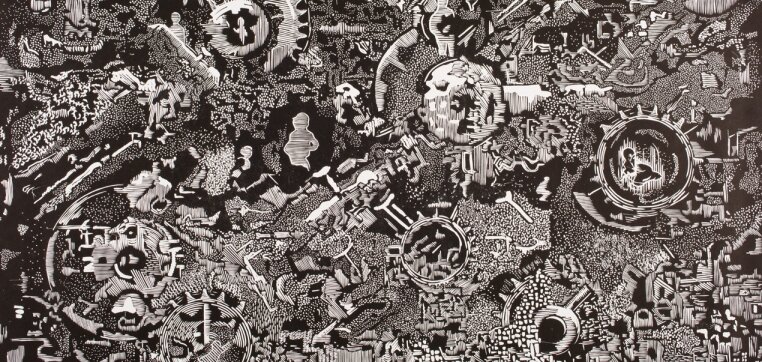 When: On view through Dec 17, 2017
How: Official Website
What/Why: "Taught in both academic institutions and community education centers, printmaking has long held a prominent place in South African modern and contemporary art. Life on Paper: Contemporary Prints from South Africa investigates the existential questions raised by diverse artists in drypoints, lithographs, screenprints, woodcuts, and more. The exhibition honors recent gifts to the collection by the Artist Proof Studio (Johannesburg) and Dr. Pamela Allara, Brandeis University Associate Professor Emerita of Contemporary Art. Curated by Amanda Gilvin, Assistant Curator, and presented with generous support from the Constance Rhind Robey '81 Fund for Museum Exhibitions."
——————–
Judith Leemann:: Arvensis 

When: On view September 23rd – November 4th, 2017
Opening Reception: Saturday, September 23rd from 6-8pm
Where: Proof Gallery,  516 E. 2nd Street, South Boston, MA 02127
How: Official Website
What/Why: "How to trouble the effortless being-inside? Working texts and images into and against one another, making objects to find what is impossible in thought, inking paper to trouble what comes too easily to mind. Proceeding by analogy, a laddering of relation, a studied cultivation of difference. Tending to all that lives by the logic of turning, stubbornly insisting on representing the hand that grounds the turning. Seeds and seating, cutting open, bringing home."
——————–
Yoan Capote: Immanence

When: On view through October 22, 2017
Where: Peabody Essex Museum, East India Square (161 Essex St) Salem, Massachusetts 01970
How: Official Website
What/Why: "Yoan Capote's Immanence (2015) is a monumental steel sculpture that depicts Fidel Castro, the dictator who dominated Cuban life and culture from the Revolution in 1959 until his death in 2016. Without this leader's trademark revolutionary cap and cigar, his rusted visage could be mistaken for an unearthed antiquity. Historically, monumental sculptures have deified gods and rulers but as you move closer Capote's Immanence offers another perspective. An image of the Cuban leader becomes a collective portrait of Cuba's resilient citizens.

The sculpture is welded together from thousands of rusted door hinges that the artist acquired through a laborious process of exchange. Importing new hinges each time he returned from travel abroad, Capote traded them for old rusted hinges that were still being used in people's homes. The hinges speak to the impact of the U.S. trade embargo on Cuba's magnificent but crumbling architectural heritage and suggest the social and political forces that have exerted control over Cuba's people for more than half a century."

Havana-based and internationally acclaimed artist Yoan Capote (b. 1977) uses sculpture, painting, installation, photography, and video to create analogies between the visual poetry of inanimate objects and the intangible world of the mind. Immanence, one of Capote's most important works to date, was recently acquired by PEM's Present Tense Initiative."
——————–
Yuan Yunsheng: Chinese Myth, Folklore & History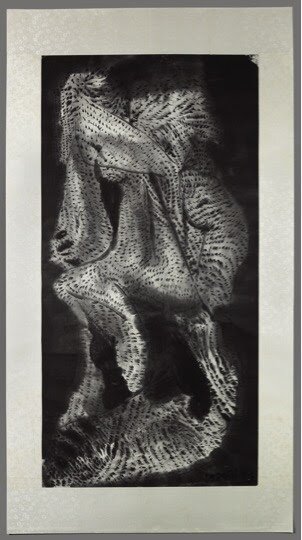 When: On view through December 3, 2017
Where: The Tufts University Art Gallery at the Shirley and Alex Aidekman Arts Center
How: Official Website
What/Why: "The Tufts University Art Gallery at the Shirley and Alex Aidekman Arts Center proudly presents Yuan Yunsheng: Chinese Myth, Folklore & History, from September 12 through December 3, 2017
. This exhibition showcases work by Yuan Yunsheng from the early 1980s, which includes the 72-foot mural commissioned for Tufts University in 1983. 

In the winter of 1983, artist Yuan Yunsheng (b. 1937) came to the United States as an artist-in-residence at Tufts University. During his six-month stay, Yuan created the six-panel mural Two Ancient Chinese Tales-Blue + Red + Yellow = White?. The painting cycle revolves around a mythological narrative that is critical of the socio-political upheavals experienced in the People's Republic of China under Chairman Mao Zedong (in power from 1945-76).

This mural is one of Yuan's pivotal achievements outside of his native China, where he is renowned as a painter and teacher. Whereas the mural was originally designed for the university's former Wessell Library, it has been on view in only fragmentary states since 1994, most recently at Tisch Library. Tufts University Art Gallery is pleased to present the mural in its entirety, newly restored, and in its original orientation for the first time in over 20 years. This exhibition also includes a selection of related paintings by Yuan from the same time period.

Special thanks to Joan Lebold Cohen, Elizabeth Ahn Toupin, Dean Emerita, and Yuan Zuo for their contributions to the preservation, display, and interpretation of Two Ancient Chinese Tales – Blue + Red + Yellow = White?
——
Patterened Behavior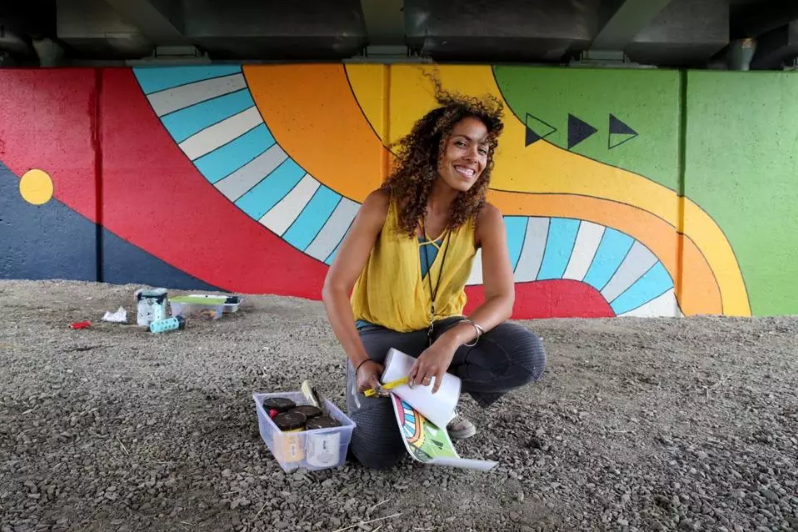 How: Official Website
What/Why: "Patterned Behavior by Silvia López Chavez has transformed and enlivened an unwelcoming concrete underpass along the The Charles River Esplanade by creating a striking, joyful mural that echoes the beauty, diversity, and energy of Boston.
"The Charles River Esplanade is a place where you can find beauty within an ordinary urban landscape. It is my favorite part of the city, where the bustling human activity fuses with the joy that comes from being by the water. It's a place where many people and many things intersect and, can connect in meaningful ways. That really speaks to me, since I am always striving to create art that builds connections. "Patterned Behavior" is certainly a reflection of that." — Silvia López Chavez
The mural, commissioned by the Esplanade Association, is being curated and produced by Now + There."
Underground at Ink Block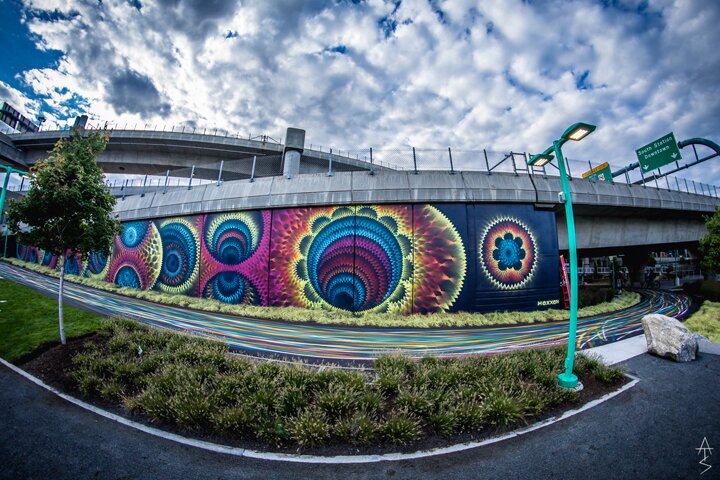 Where: Underground at Ink Block at 90 Traveler Street, beneath an I-93 overpass in the South End
How: Official Website
What/Why: "Underground at Ink Block is the successful transformation of an 8-acre underpass located between Boston's South End and South Boston neighborhoods into an active urban park, cultural attraction and parking amenity. Landscaped pedestrian boardwalks and bicycle paths along the Fort Point Channel create new connections between communities previously separated by highway infrastructure. Visitors enjoy amenities such as world-class street art, a dog park, curated retail, fitness, food and beverage experiences as well as a bike storage facility, 24-hour security, 175 commercial parking spots & more. Underground at Ink Block is centrally located steps away from Boston's Downtown and easily accessible via public transit, just steps away from the Broadway T stop.
Underground at Ink Block opens after five years of planning, permitting, design, construction and leasing led by MassDOT in cooperation with the community, City of Boston, Boston Planning & Development Agency and the Federal Highway Administration. Through a public bid process, National Development, developer of Ink Block, was selected and has entered in to a long-term lease as operator of the park. This new park adds to the transformation of this area known as Ink Block, a seven building mixed-use community that has revitalized the New York Streets section of the South End."
———————-
Claire Ashley: (((CRZ.F.4NRS.AAK)))

When: On view through December 3, 2017
Where: Boston University 808 Gallery, 808 Commonwealth Avenue, Boston, MA
How: Official Website
Opening Reception: Saturday October 14, 3-5pm
What/Why: "Claire Ashley's large-scale inflatable objects combine painting, sculpture, installation, and performance to defy a singular definition. The coded title of the exhibition translates to "Crazy Female Foreigners Alive and Kicking" referencing Ashley's Scottish nationality and alluding to the instability of global politics, and the temporal existence of her sculptures inhabiting and moving through space. In her debut solo exhibition in New England, Ashley offers a humorous critique of art world trends and expectations of the human body. Her vessels are boldly colorful on the exterior while supported on the interior solely by air. Ashley's objects exist at an intersection between imposing yet vulnerable, bloated yet sagging, while combining painterly characteristics of Abstract Expressionism, the playfulness of large scale Pop art, and the psychedelic spectrum of Day-Glo fluorescent colors. The exhibition will include approximately thirty inflatables varying in scale and thirty small paper pieces."
————-
Mark Rothko: Reflection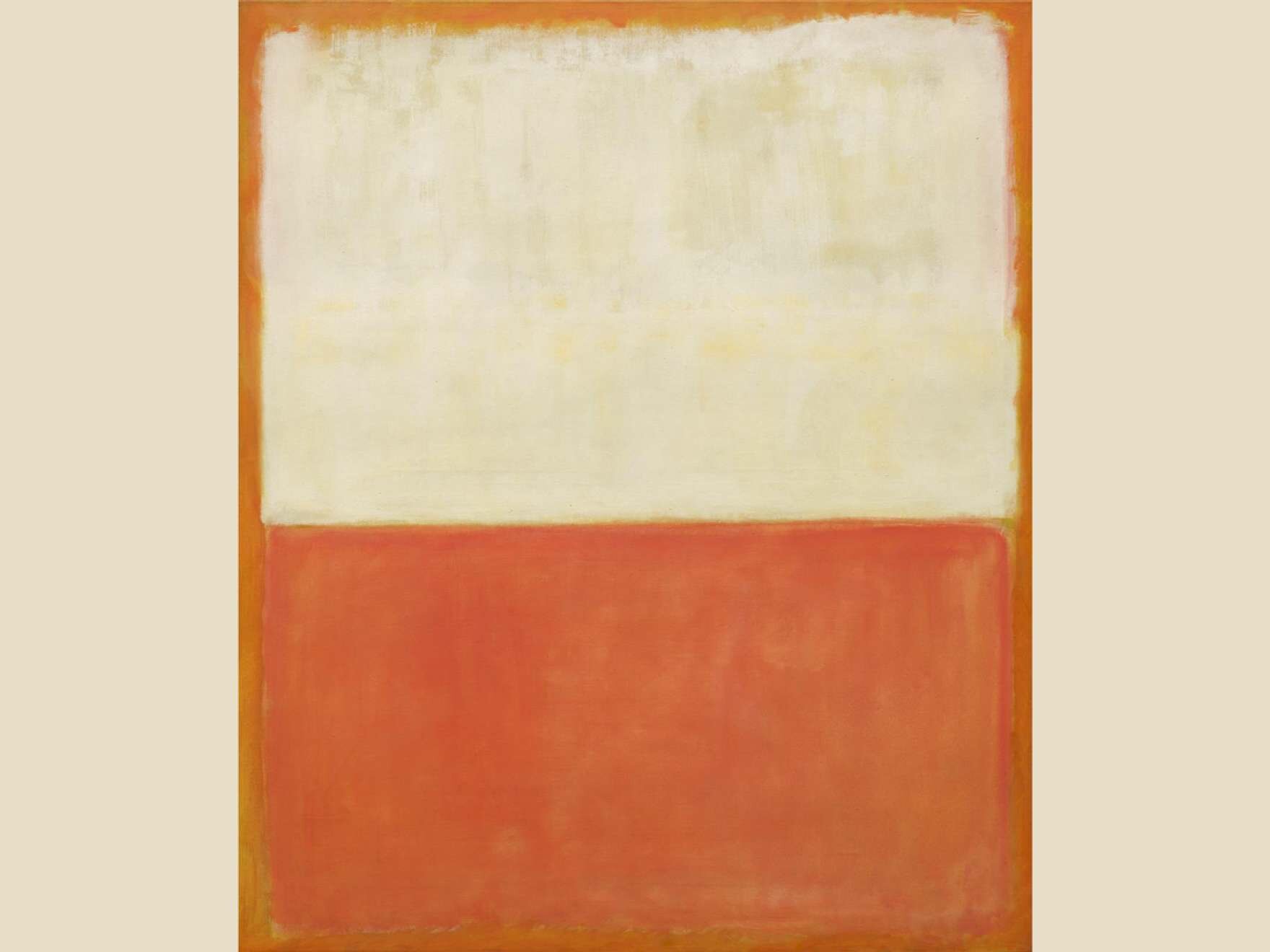 When: On view September 24, 2017 – July 1, 2018
Where: Museum of Fine Arts, 465 Huntington Ave, Boston, MA 02115
How: Official Website
What/Why: "An immersive display of 11 masterpieces by Mark Rothko (1903–70), on loan from the National Gallery of Art in Washington, DC, invites visitors to contemplate the power of art to shape human experience. The installation opens with Rothko's early painting Thru the Window (1938), on public view in the US for the first time, and Artist in his Studio (about 1628) by Rembrandt—portraits of artists reflecting on the act of painting. Contrary to notions that Rothko's work represented a dramatic break from past traditions, the side-by-side comparison positions him within the broader history of Western art. The exhibition's other Rothko paintings showcase the full sweep of his career—from early surrealist work to multiform compositions to classic color field paintings—and trace his exploration of the expressive potential of color. Enveloped by the large-scale paintings in an intimate setting, viewers can experience Rothko's work as the artist had originally intended."
——————-
Annette Lemieux: Mise en Scène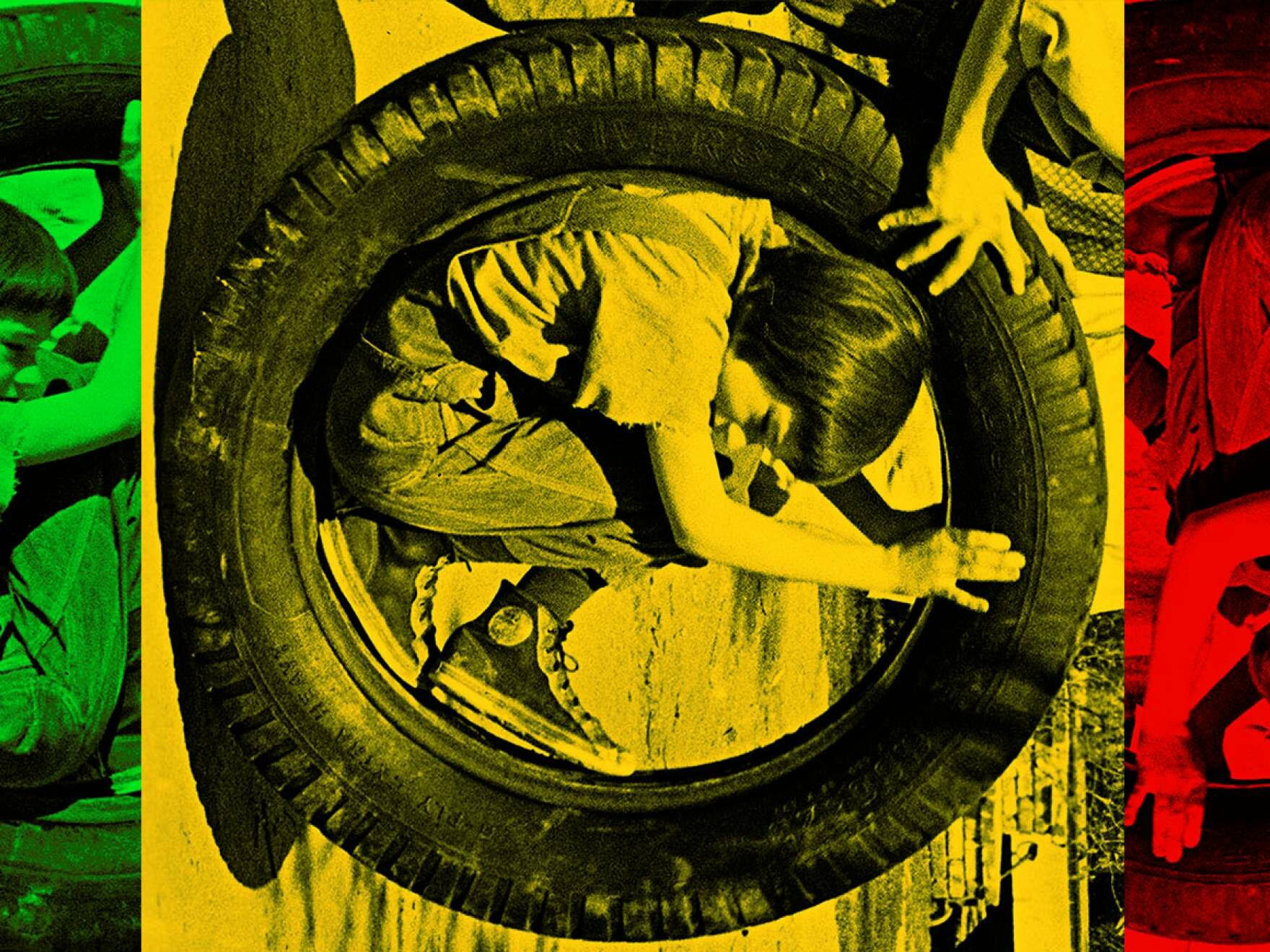 Where: Museum of Fine Arts, 465 Huntington Ave, Boston, MA 02115
How: Official Website
What/Why: "Conceptual artist Annette Lemieux (born 1957) is the recipient of the MFA's 2017 Maud Morgan Prize, a biennial award honoring a Massachusetts woman artist who has made significant contributions to the contemporary arts landscape. This special solo exhibition debuts a new body of work, inspired by films Lemieux felt an affinity for as a child growing up in small-town America: François Truffaut's Fahrenheit 451 (1966), Robert Mulligan's To Kill a Mockingbird (1962), Charlie Chaplin's The Great Dictator (1940) and Fritz Lang's M (1931). While they are over half a century old, the issues broached by these classic motion pictures—including repression, censorship, racism and classism—continue to resonate in today's political climate. Extracting select elements from each film's mise en scène—its environment, ambiance and visual mode of storytelling—Lemieux recomposes familiar images from cinematic history into stand-alone objects, counteracting today's incessant acts of rewinding and repeating. In addition to the new works, the exhibition also showcases five prints from the artist's Censor Portfolio (1994), drawn from the MFA's collection."
————-
Chinese Dreams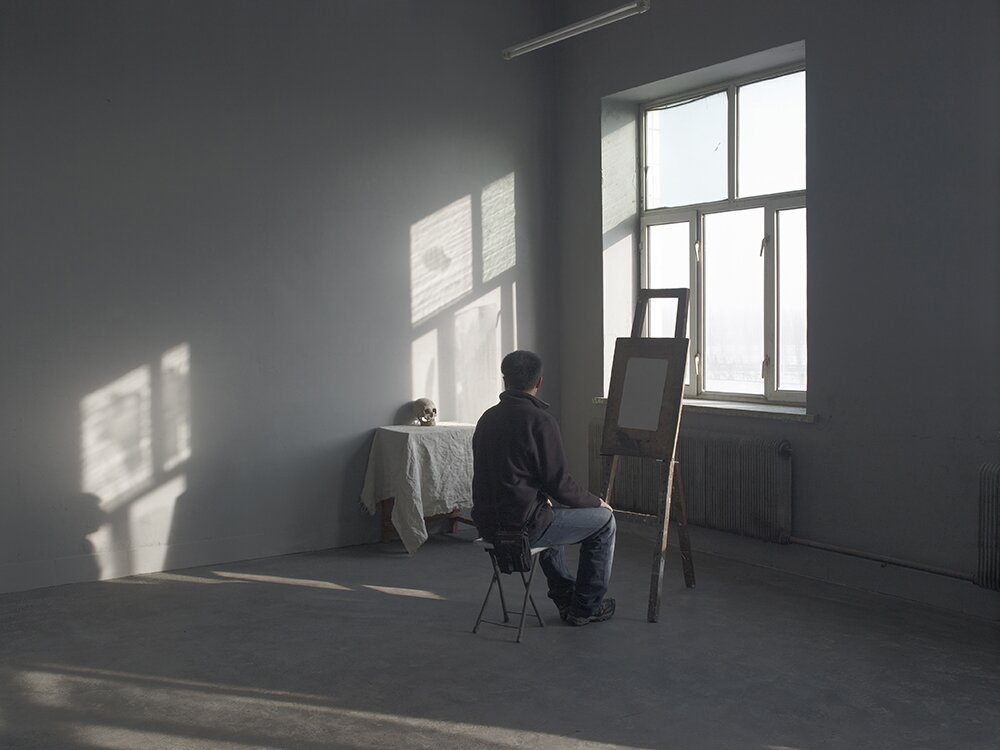 When: On view September 25 through December 2, 2017
Where: Bakalar & Paine Galleries, 621 Huntington Ave, Boston, MA 02115
How: Official Website
What/Why: "The year 2016 marked the 50th anniversary of the launch of the Cultural Revolution, a decade-long historic event (1966-1976) that was characterized by chaos and upheaval. Shortly after the revolution's end, Chinese people and institutions began seeking and sorting out new identities, both for themselves and for the nation. The artists in this exhibition were shaped by the Cultural Revolution. Some were young children when it began, others were born during it, and one was born in its wake. Through their work in traditional Chinese media like porcelain, bronze, and painting as well as radical forms of expression that relate to destruction such as ash and razor blades, each has helped inform China's subsequent outlook on its history. Similarly diverse are the metaphors of time, memory, and family that can be relevant to any culture but which have particular poignancy for those who experienced China in the second half of the 20th century."
Also on view..
Selections
How: Official Website

What/Why: "Selections features the remarkable work of MassArt professors who are newly hired or returning from sabbatical. A venue for faculty to showcase their work, often in experimental directions or media, this exhibition is a perennial favorite. Representing all facets of the college, Selections highlights the work of our multitalented faculty. Exploring aesthetic, sociopolitical, cultural, and design issues, faculty members have developed a diverse range of works which include site-specific installations, video, animation, sculpture, and works on paper."
——————
Alain LaBoile | Quotidian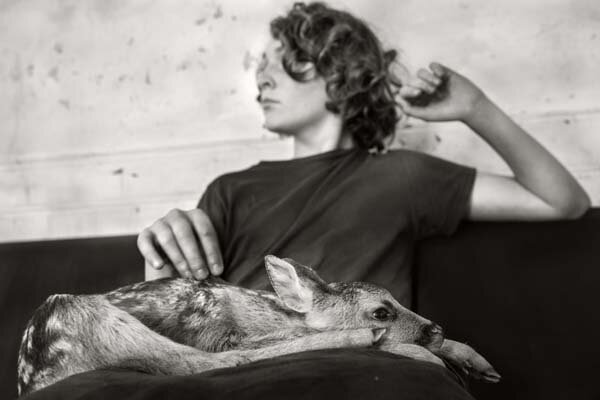 When: On view through October 29, 2017
Artist Talk: September 22, 5-7PM
Where: Leica Gallery, 74 Arlington St, Boston, MA 02116
How: Official Website
What/Why: "The Leica Gallery Boston is proud to unveil, for the first time in New England, Alain Laboile's Quotidian from August 31st through October 29th. The opening reception is September 21st, from 6pm – 9pm, followed by an Artist Talk on September 22nd from 5pm – 7pm. Alain Laboile will also be host a Leica Akademie Workshop on September 23rd, from 10am – 6pm.
Quotidian, the word for "daily," captures just that through a series of photographs by the artist. It is a testimony to Laboile's life with his family in the French countryside, showing what he calls "intemporality," or timelessness, and the universality of childhood.
A sculptor by training, Laboile began his journey with photography in order to document his creations. As he became accustomed to photography, he turned the camera around and began capturing his own life and family. The free-spirited and carefree nature of his children became the primary theme of his artwork. "Though my work is deeply personal, it is also accessible, addressing human nature and allowing viewers to enter my world and reflect on their own childhoods," says Laboile.
Without any staging, Laboile catches them in symbiosis with nature. The house, the field, the woods and the pond are some of the open-sky sets where earthly forces seem to possess the young moving bodies. Given his training as a sculpture, Laboile sees beyond his subjects: he gives depth to the images by highlighting a precious detail in the background revealing a treasure, a mystery, a child up in a tree. His decision to capture the "state of nature" removes a filter of modesty by harnessing complex energy in his work."
————–
Say hi: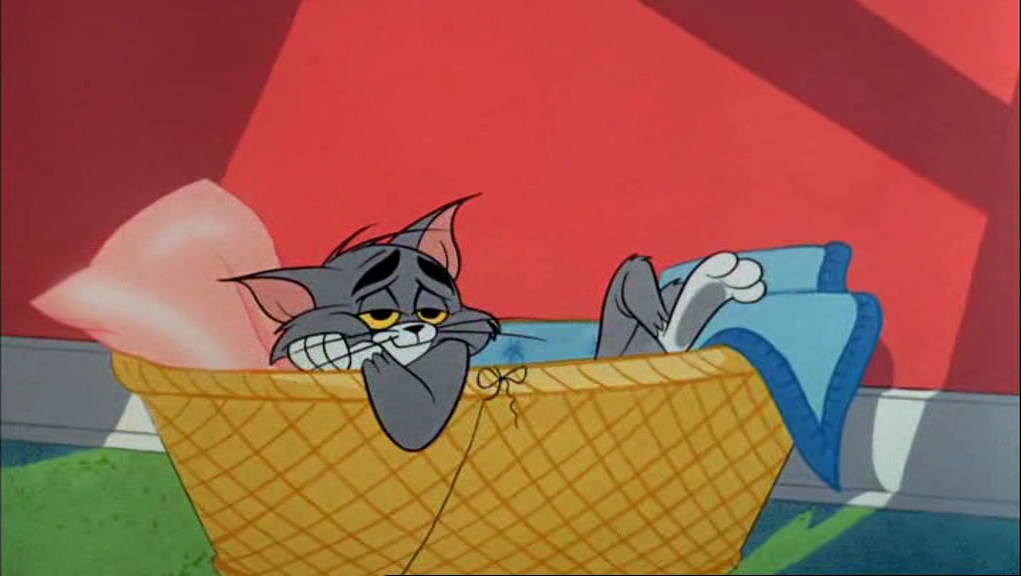 EMAIL | TWITTER | FACEBOOK | INSTAGRAM | PINTEREST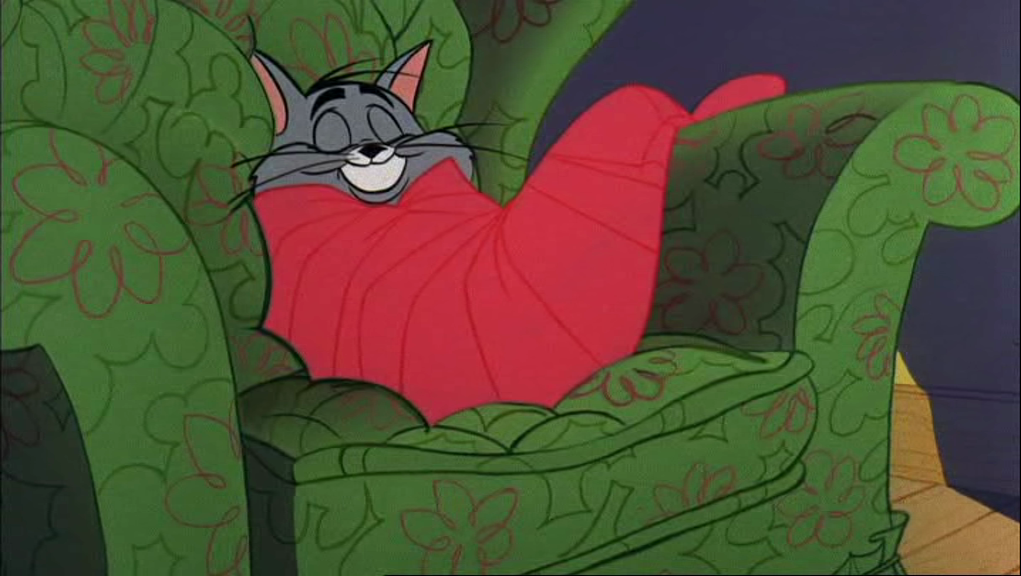 See you after the equinox. ♥