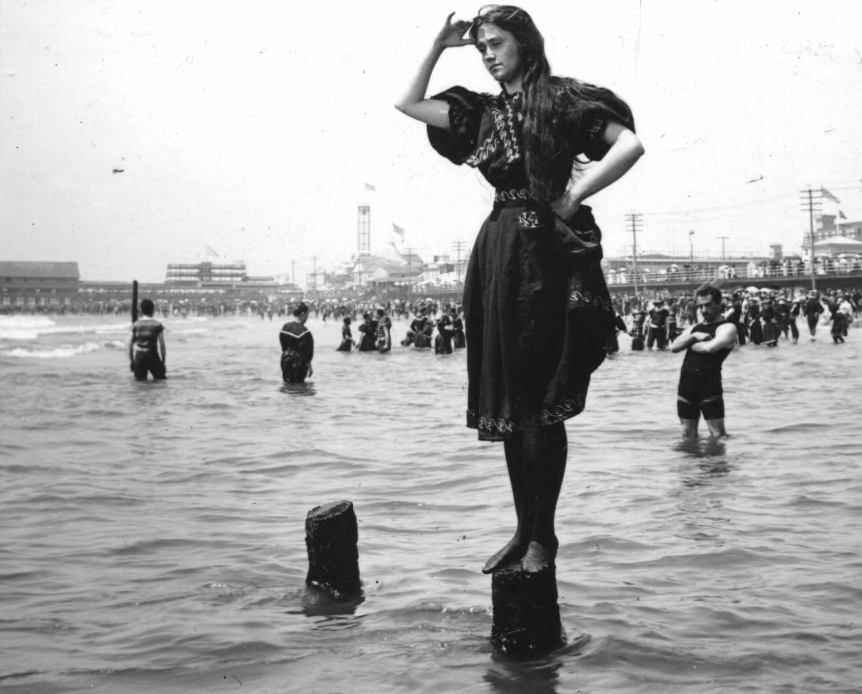 freedom of assembly x anticipatory vessels x everybody, everything 
————————–
Matt Murphy: Freedom of Assembly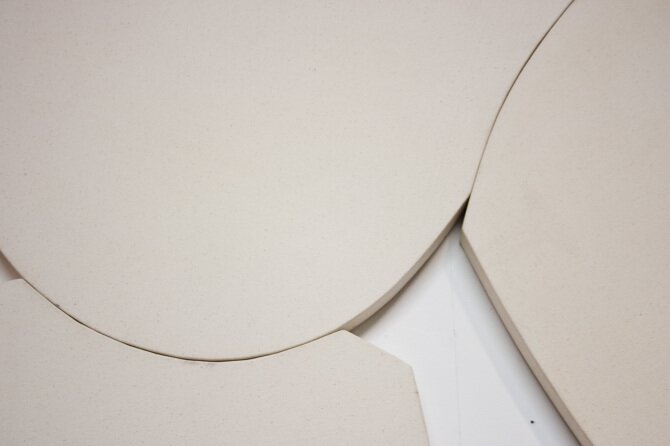 When: On view through September 9, 2017
Where: Montserrat College of Art, 23 Essex Street, Beverly, MA, 01915
How: Official Website
What/Why: "We are pleased to present Freedom of Assembly, a solo exhibition by Boston based artist Matt Murphy. Murphy's site-specific installation of meticulously constructed paintings, drawings, and shaped canvases evokes maps or blueprints that have been erased and redrawn repeatedly, highlighting the artist's persistent investigation of composition, color, and form."
Also..
Figure/Ground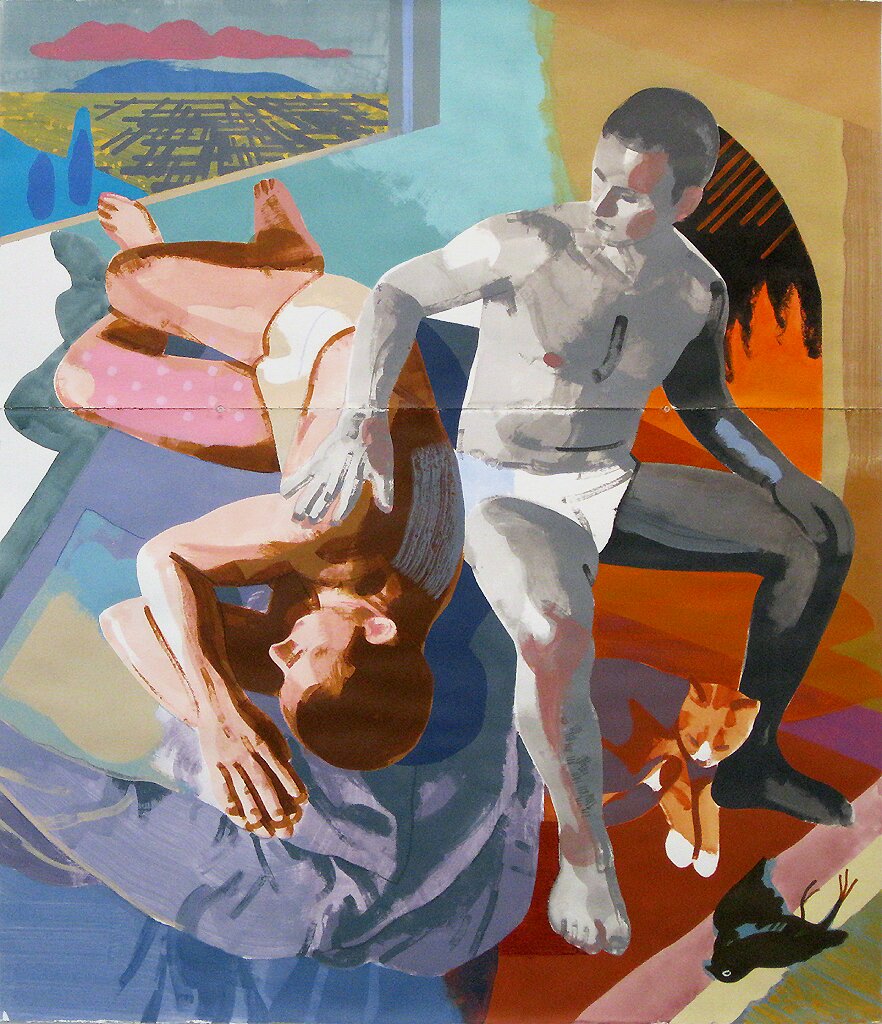 When: On view August 15 through October 14, 2017  
What/Why: "Contemporary figurative painting is more relevant than ever, as artists portray people engaged with the salient issues of our time—including race, sexuality, violence, migration, and privacy. What does it mean to be human as our relationship to our bodies, to nature, and to society evolves?

Eight artists working in the figurative tradition explore the body from a wide range of angles and in an array of mediums—including printmaking, painting, animation, photography, collage, sculpture, and drawing. Their work engages with the history of figurative art and also sheds light on both current and timeless notions of humanity."
Also..
Jamey Hart: What's Now from Then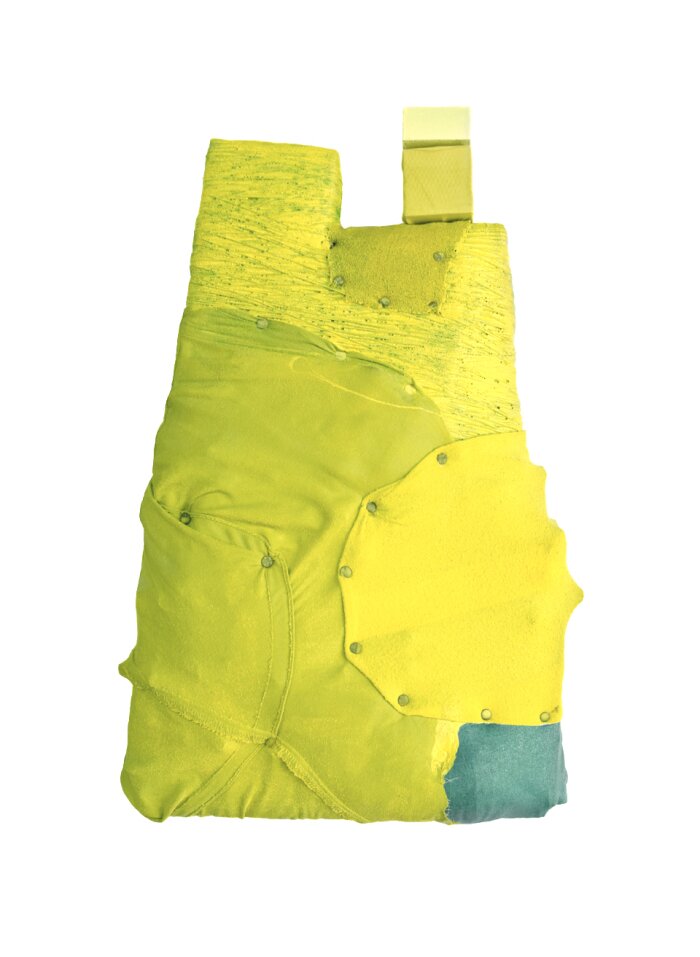 When: On view through September 06, 2017
What/Why: "We are pleased to present "What's Now From Then", a solo exhibition of Jamey Hart's recent paintings and writing. The exhibition will feature five paintings and an excerpt from Hart's book "ON PAINTING", a collection of writing from the past two years.

Jamey writes:

I am invested in the gestation of an object. The way a thing comes into being, like a rock or a snowball, compacted and varied. Shaped and affected by the strange attractions of the world itself. I wonder what it means to carry on making objects, and how to make the next one.

I grab at painting and try to form a thing that is as dense as a black hole while attempting to cull some poetic out of a rag or a stick. At the base level, the work is about material, more specifically the material language of painting and the potential therein. I am informed by things that grow from themselves, where the meaning is found radiating off of them in some gaseous, amorphous fog, formless but there. I try to lasso some of the energy that exists while I am making, some contained power, and keep it there. After good days, I am left with the object in the room with me, haunting and inconsolable, making me want to keep going.

ON PAINTING:

The objects allow for introspection and curious conversations with material. They are about touching two things at once and staying there, in the amorphous part of making that is so fruitful. ON PAINTING is a collection of writings that I have been developing slowly over the last two years. They are almost like strange diary logs about the painting practice and life around the painting practice."
——————–
Under Your Skin – a conversation with Mia Cross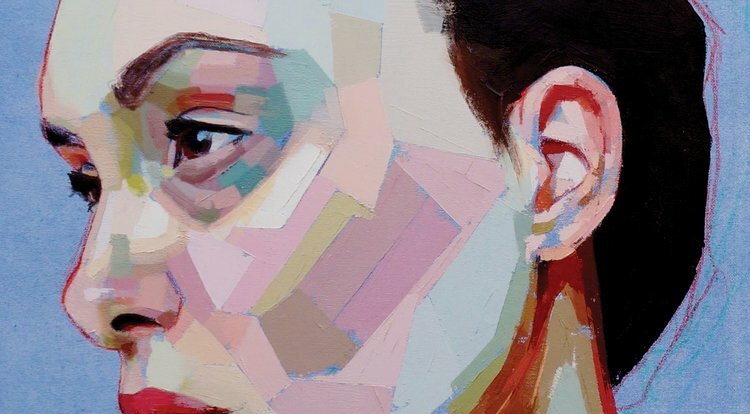 When:  Saturday August 12, 4-6 pm
Exhibition on view through September 08, 2017
Where: 13 Forest Gallery, 167A Massachusetts Ave, Arlington, MA 02474
How: Official Website
What/Why: "Last September we celebrated 13FOREST Gallery's tenth anniversary with TENFOLD, an exhibition which featured nine artists who had grown with us over the past ten years, and one new artist who would help us continue to grow in the future. Our summer exhibition highlights the development of that new artist, Mia Cross, since her introduction in TENFOLD.

After finishing her degree in painting and sculpture at Boston University in 2014, Cross began establishing her artistic practice. She was awarded multiple prestigious residencies, and has been curating group shows and exhibiting in numerous art spaces. Cross' captivating figures drew us to her last year for TENFOLD, and her continued experiments with color and form have kept us intrigued. We are excited to showcase her burgeoning career with her first solo exhibition, Mia Cross: Second Skin.

Cross' recent work dissects some of the most elemental concerns of an artist: color and human figures. She is particularly interested in how color relationships play out on the faces of her subjects. Isolating individual shades found in the delicate skin around the eye and weaving them into new designs, Cross encourages the viewer to question how we perceive skin. How are the identity implications of skin affected when it is separated from the body and broken down into its tonal components?

Cross further questions our perception of skin by altering it completely in some of her pieces, exchanging familiar fleshy pigments for energetic floral patterns. She extends this exploration to her sculptural work as well, creating new skin for her models with vibrant textiles and painted canvas. By playing with the tones and patterns on the human body, Cross allows us to imagine what would happen if someone was given new flesh."
——————–
Jackie Reeves  — John Joseph Hanright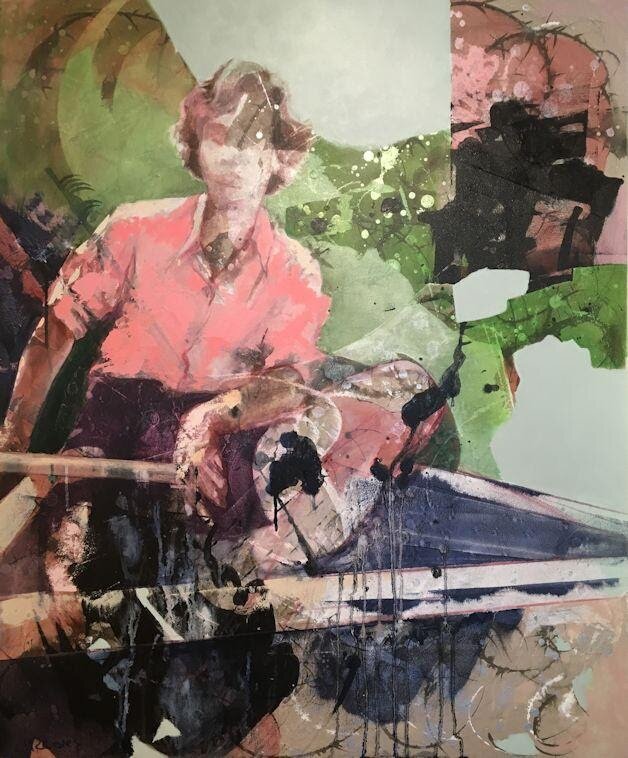 When: On view through August 2017
Opening Reception: Saturday August 12, 6-8PM
Where: Cove Gallery, 15 Commercial Street, Wellfleet, MA
How: Official Website 
What/Why: Learn more about the exhibitions here
———————-
Everybody, Everything: Photographs by Andy Warhol
When: On view August 14 through October 21
Where: Mass Art Galleries, 621 Huntington Ave, Boston, MA 02115
How: Official Website
What/Why: "From 1958 until his death in 1987, Andy Warhol chronicled his daily life, the people that surrounded him, and his diverse interests by taking thousands of photographs. This small exhibition of Polaroid and black-and-white images offers a glimpse into Warhol's obsessions and the fascinating world he built for himself in New York."
——————–
Are You Kidding Me?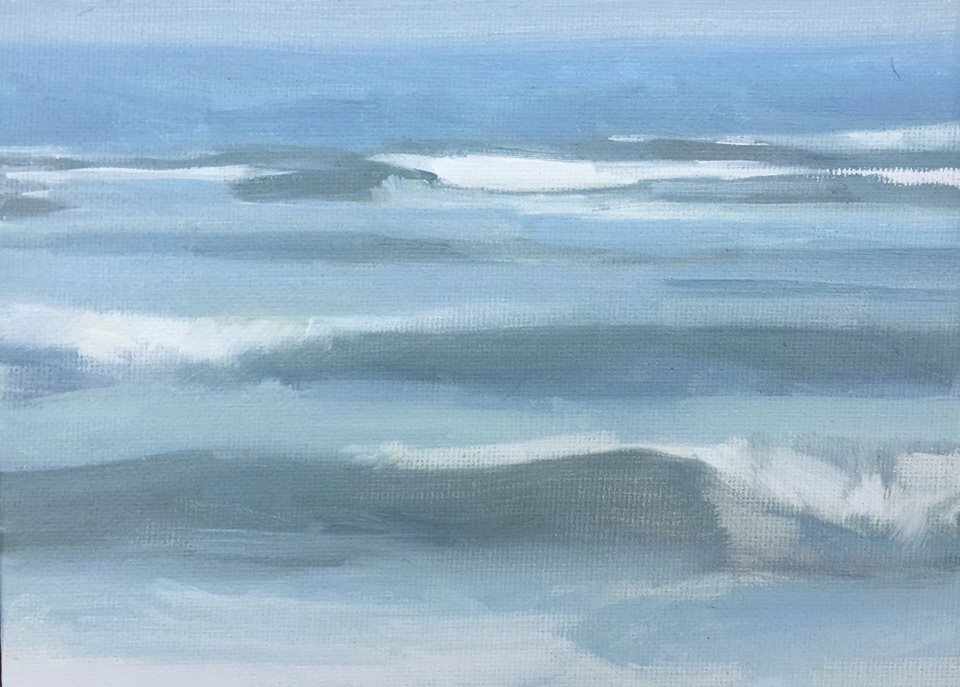 When: On view through August 30, 2017
Opening Reception: Friday Aug 11, 6-9 pm
Where: Schoolhouse Gallery, 494 Commercial Street, Provincetown, MA 02657
How: Official Website
What/Why: "Drawings and prints at The Schoolhouse Gallery in Provincetown, Aug 11-30, opens Friday Aug 11, 6-9 pm
The current social and political climate has motivated many of us to respond. But how? REBECCA DOUGHTY has created an informal project on paper, entitled ARE YOU KIDDING ME? In these drawings, her animal characters have taken to the streets, carrying protest signs, and wearing their characteristic deadpan expressions. In the spirit of political posters/ephemera she will also present silkscreen reproductions of the drawings, at affordable prices, with a portion of the sales to benefit the Southern Poverty Law Center, Planned Parenthood, and the Union of Concerned Scientists."
———————
Bradley Wester: Discourse #3: Velvet Rope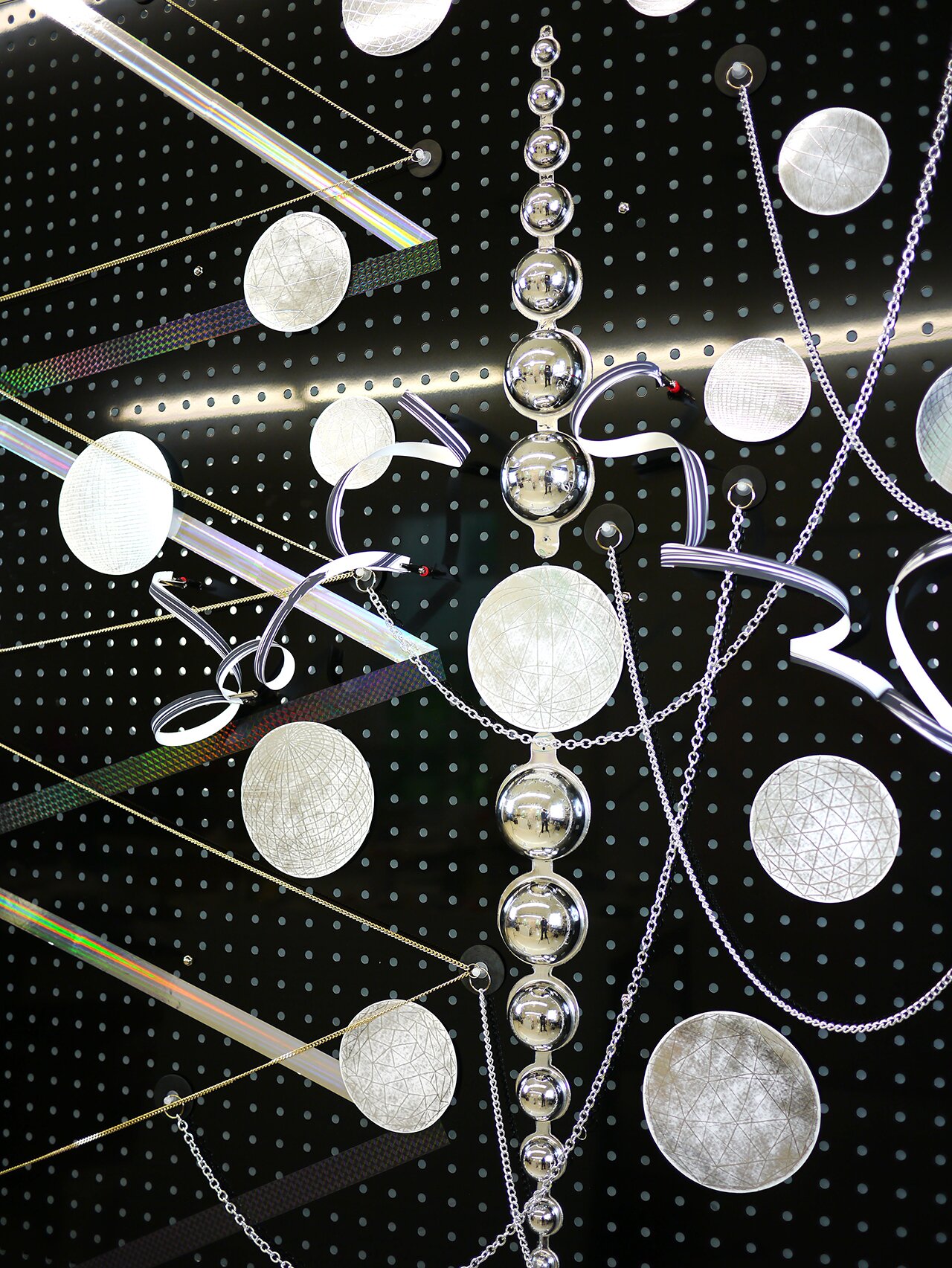 When: On view through August 19, 2017
Where: Yellow Peril Gallery, 60 Valley St, Providence, RI 02909
How: Official Website 
What/Why: "Yellow Peril is pleased to present DISCOurse #3: Velvet Rope, Bradley Wester's third iteration of the impact of early disco on queer identity from July 1 – August 19. Wester's work has evolved into a hybrid practice that combines painting, drawing, collage, sculpture, and photographic digital imaging into larger works/installations. This exhibition is generously supported by the Foundation for Contemporary Arts Emergency Grant. The opening reception is Saturday, July 1, from 6PM – 9PM.
"DISCOurse imagines, in the here and now, a utopian futurity that is diverse, optimistic, joyous and fun — it puts the disco back into critical discourse," Bradley Wester shares. "I use the site of early disco — a rehearsal for diversity, and the disco ball itself —'queer mirror', a pixelated globe, as a way between spaces. I am interested in our refracted image, in androgynous spaces, where potentiality lies."
In Velvet Rope, Wester uses custom made pegboards, either white, black enamel coated metal, or reflective Mylar pegboard as the conductive substrate for other materials and objects such as paint, smaller paintings, disco balls, digital prints, found photos, holographic tape, dichromatic acrylic, tube lights, pipe cleaners, leather, and chain to be attached and arranged. "The evenly perforated panels are like large computer motherboards each with a unique 'form factor' by which the connected components or circuits communicate," Wester explains. "Often mirrored or shiny, the mother-pegboard makes all external reflections components too."
Wester may work on a body of work for up to 10 years, based on a combination of interests that are material, conceptual, and theoretical. "First and foremost," he stresses, "I am a maker. The art objects themselves are the physical manifestation of the synergy between the studio practice—how my materials act when acted upon, combined with my conceptual, political, and theoretical interests that may be inspired and supported by my writings or the writings of others."
The opening reception for DISCOurse #3: Velvet Rope at Yellow Peril is Saturday, July 1, from 6PM – 9PM. The exhibition will conclude August 19. This is Bradley Wester's second solo exhibition at Yellow Peril. His first solo exhibition was DISCOurse #1: Pin-Up in 2014. DISCOurse #2: Shine was presented at Pavel Zoubok Gallery in New York City in 2015.
About Bradley Wester
BRADLEY WESTER recently moved his studio from Brooklyn, NY, to Bristol, RI, about 30 minutes southeast of Providence and North of Newport. His 990SF studio is located in the old Byfield schoolhouse on the town green, complete with old slate chalkboards. He spends his time between Rhode Island and New York. For more info about Bradley Wester, visit bradleywester.com.
——————–
Joerg Dressler and Mike Wright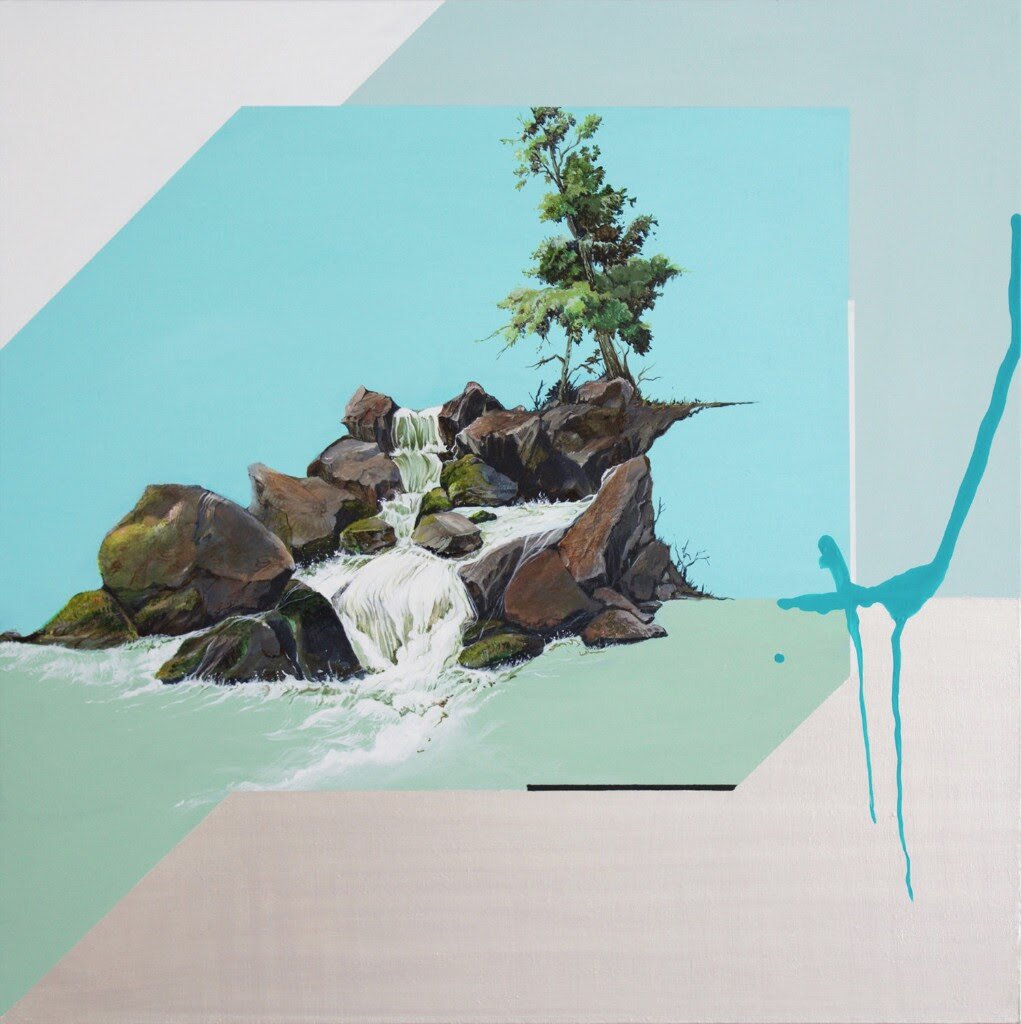 When: On view through August 24, 2017
Opening Reception: Friday, August 11, 2017, from 7 to 9 p.m.
Where: Alden Gallery, 423 Commercial Street, Provincetown, MA
How: Official Website
What/Why: "The Alden Gallery will present a show of new work by Joerg Dressler and Mike Wright opening on Friday, August 11, 2017, from 7 to 9 p.m., at the gallery's exhibit space at 423 Commercial St. Drinks and refreshments will be served; the gallery is open to the public and free. The show will be on view through August 24.
———————-
Sunset Cinema: Cool Hand Luke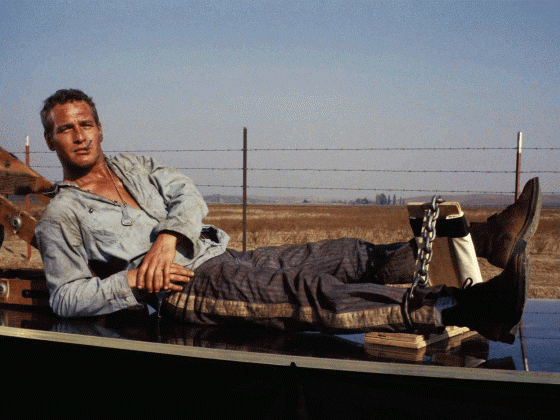 When: Thursday August 17,6:30 pm – 10:15 pm
Where: Museum of Fine Arts, 465 Huntington Avenue , Boston, Massachusetts 02115
How: Official Website
What/Why: "On Thursday, August 17, the Museum of Fine Arts, Boston (MFA), hosts a free outdoor screening of the 1967 classic Cool Hand Luke on the Huntington Avenue lawn, part of MFA Film's summer series "Sunset Cinema."
Lawn games, music and art-making activities begin at 6:30 pm. DJ John Funke of Soulelujah will spin '60s soul, funk and R&B, while artist Charlotte Hamlin will demonstrate tie-dye techniques and styles, inviting visitors to design their own tie-dye to bring home.
The screening starts at sundown, around 8 pm. Beer, wine and snacks will be available for purchase, and visitors are invited to bring a blanket or low chair, a picnic supper and nonalcoholic beverages to enjoy during the film.
Cool Hand Luke is part of MFA Film's "Feed Your Head: Films from 1967" series, screening throughout August in conjunction with the exhibition The Summer of Love: Photography and Graphic Design. "Sunset Cinema" continues in September with Jordan Peele's groundbreaking horror film Get Out, presented with the Roxbury International Film Festival.
The Ruth and Carl J. Shapiro Film Program at the Museum of Fine Arts, Boston, is funded by the Carl and Ruth Shapiro Family Foundation. Sunset Cinema is supported by the Carlotte and Samuel Berk Fund.
——–
China's 8 Brokens Puzzles of the Treasured Past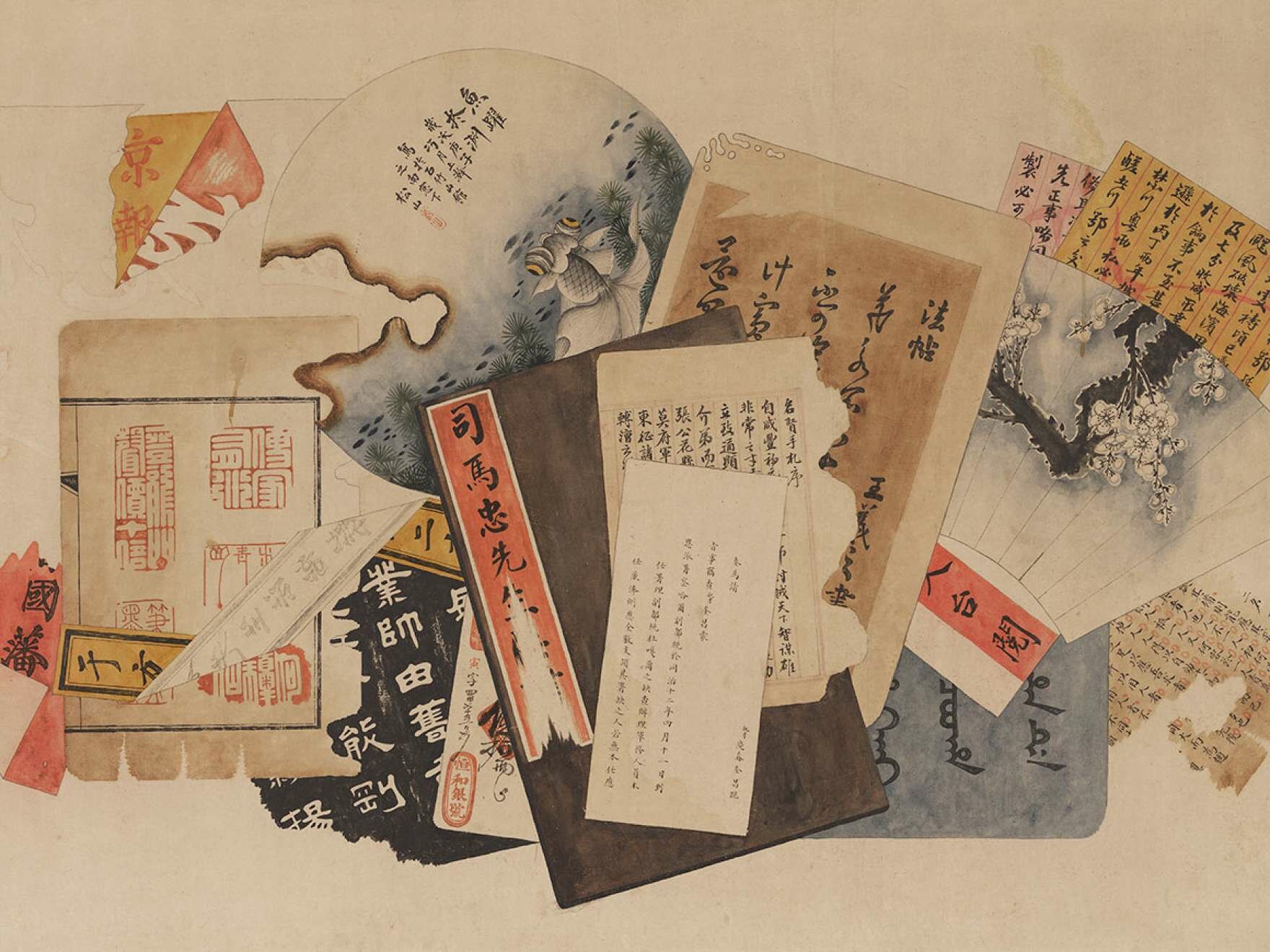 When: On view through October 29, 2017
Where: Museum of Fine Arts, Avenue of the Arts , 465 Huntington Avenue , Boston, Massachusetts 02115
How: Official Website 
What/Why: "The first-ever exhibition dedicated to bapo (or "eight brokens") painting, a revolutionary artistic genre that emerged in China during the mid-19th century
Eight is a lucky number in Chinese culture, and bapo refers to the damaged cultural ephemera hyper-realistically depicted in the paintings—worm-eaten calligraphies, partial book pages, burned paintings, remnants of rubbings and torn-open letters. They are usually arranged in a haphazard, collage-like composition, created with Chinese ink and colors on paper or silk. When bapo emerged, this unexpected imagery was radically distinct from classical Chinese landscape and figure painting, and became popular among an aspiring urban middle class delighted by its visual trickery and sophistication. After 1949, the art form was largely forgotten, but has recently been rediscovered by contemporary artists and collectors. The rediscovery of bapo has prompted curators to now decipher the puzzle of the meaning of the images. This exhibition presents some of the finest examples of bapo paintings dating back to the 19th century, as well as a contemporary work by artist Geng Xuezhi, and includes new acquisitions and loans from museums and private collections located in the United States and Asia. They are interspersed with three-dimensional decorative and functional objects that display bapo imagery."
—————-
Unpack it Later: An Idea Binder Session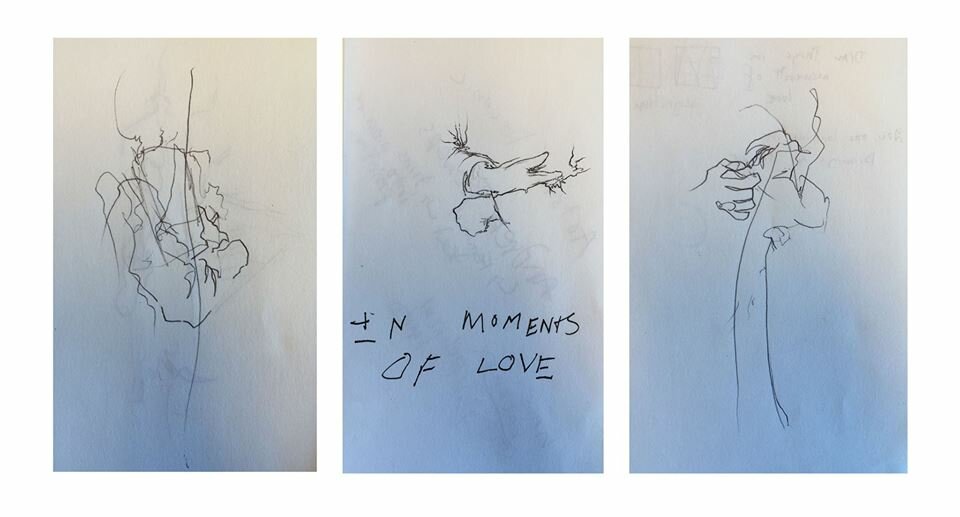 When: Saturday August 12, 3:30 PM – 5 PM
Where: Gallery 263, 263 Pearl St, Cambridge, Massachusetts 02139
How: Official Website
What/Why: "The first part of a two part series, this workshop introduces an organizational method for visually tracking your feelings by making something everyday. This event is presented in conjunction with the Curatorial Proposal Series exhibition "Reclaimed Voice" featuring Janella Mele. "
———————-
Hanna Vogel: Was, Might Be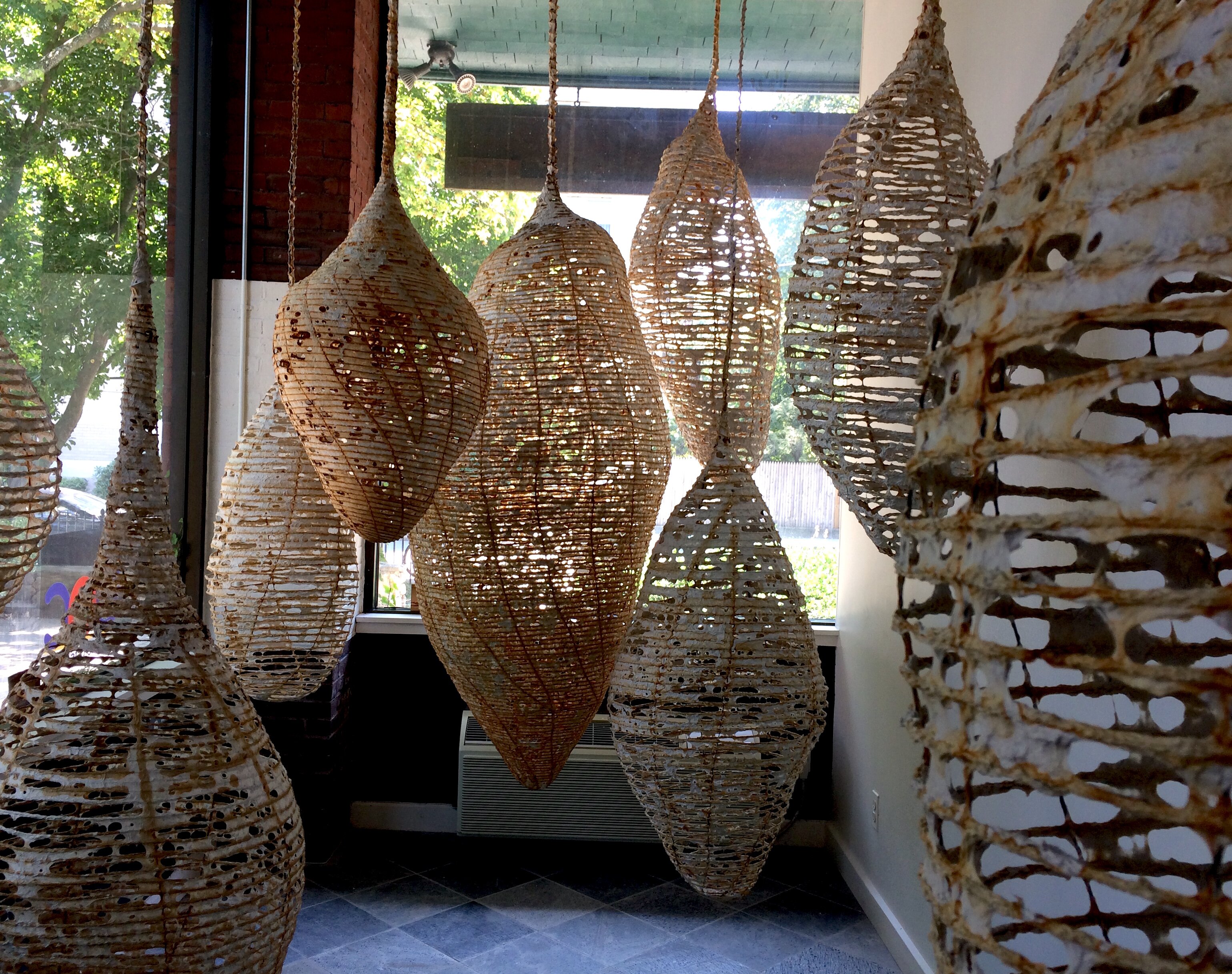 When: On view through September 01, 2017
Where: The Brookline Arts Center, 86 Monmouth Street | Brookline, MA 02446
How: Official Website
What/Why: "Brookline, MA  – The Brookline Arts Center presents Was, Might Be by Hanna Vogel, July 28-September 1, 2017.
Hanna Vogel creates immersive installations that invite the viewer to reflect on the space their bodies physically occupy. In Was, Might Be, she uses traditional basketry and hand-papermaking techniques to create cocoon-like forms one can walk among.
"At first glance, they appear voluminously full and heavy, but upon closer inspection they are empty shells. They are remnants, or perhaps anticipatory vessels of an unspecified transformation," Vogel explains in her artist statement.
Vogel has exhibited nationally in many states including California, Illinois, Massachusetts, New York, Pennsylvania and Texas. Her solo exhibitions include Within Me, Without Me, Gallery 244, New Bedford, MA, 2017; Never Lived Here, Nabolom Collective Bakery, Berkeley, CA, 2011; One Stone, North Gallery, Oakland, CA, 2010; and Evolve, Treadwell Exhibition Space, Oakland, CA, 2009."
———————-
Foo Fest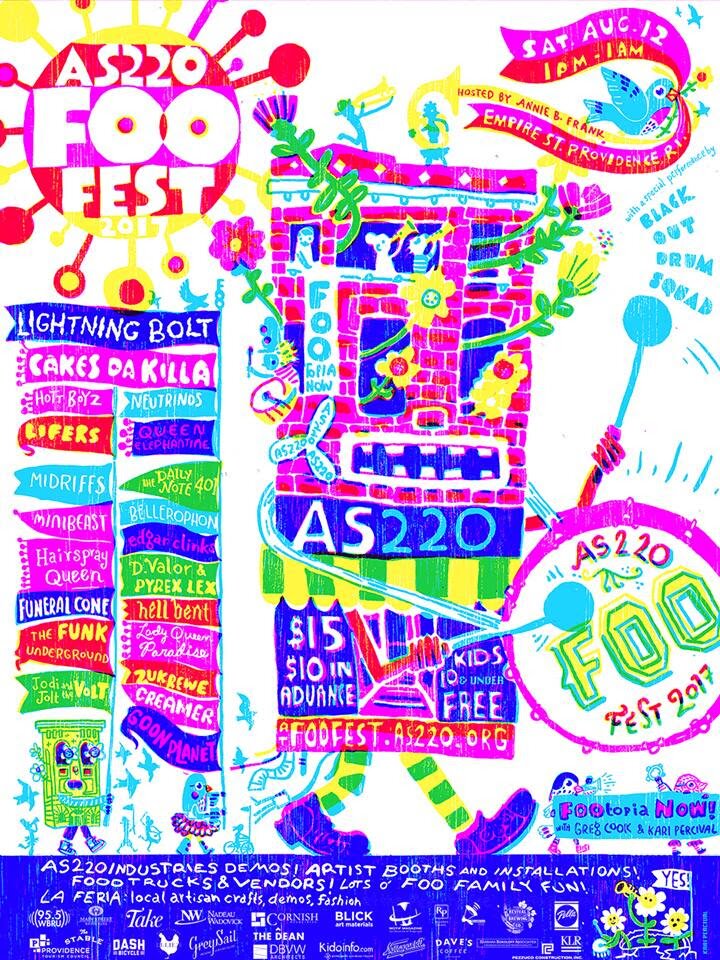 When: August 12th, 2017 /// 1 PM – 1 AM
Where: AS220, 115 Empire St., Providence, Rhode Island
How: Official Website
What/Why: "FOO FEST returns to downtown Providence on Saturday, August 12th, 2017 from 1 PM to 1 AM for 12 more incredible hours of music, art, performance, kid and family-friendly activities, hands-on interactive art experiences from local artists, makers, and like-minded arts and cultural organizations, DIY technology, delectable food and drink, and much more, all highlighting arts, culture, and creativity in Providence and the Ocean State!
MOMS, DADS, AND KIDS: Foo Fest is kid and family-friendly from 1 – 6 PM! We're pleased to announce GREG COOK and KARI PERCIVAL as the Artists in Residence for Foo Fest 2017! They're already cooking up some awesome hands-on activites and projects for you to enjoy both leading up to and on the day of Foo Fest! Dare I say that I think there's going to be a parade happening??? You can also look forward to a whole slew of offerings from local artists and makers, and arts-centric organizations, as well as your favorite local restaurateurs and food & drink vendors! More news on this front as it develops.
FOO FEST is AS220's annual summer block party, held outdoors and inside on Empire Street in Providence, highlighting the incredible arts, music, creative, and cultural scene brewing right here in Providence, Rhode Island. AS220 has been hosting an annual celebration under the name of Foo Fest, or Fool's Ball, since 1995."
———————-
Kevin Horan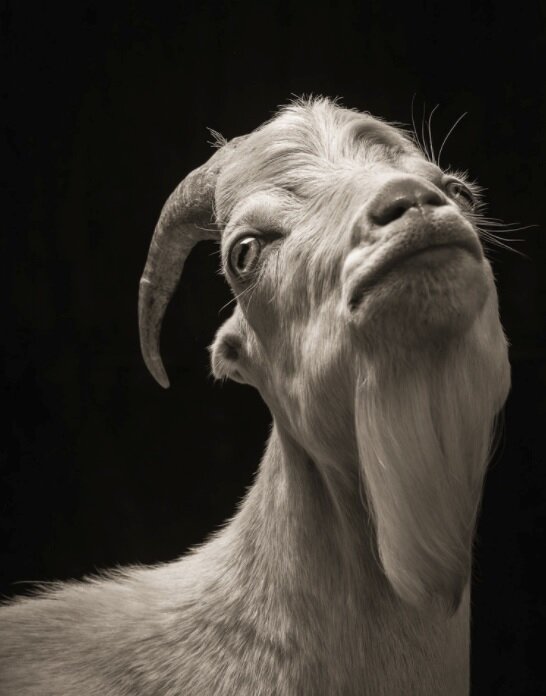 When: On view through August 2017
Where: EBK Gallery, 218 Pearl Street, Hartford, CT
How: Official Website
What/Why: Learn more about the exhibition here
——————–
Highland Street Free Fun Fridays for August 11, 2017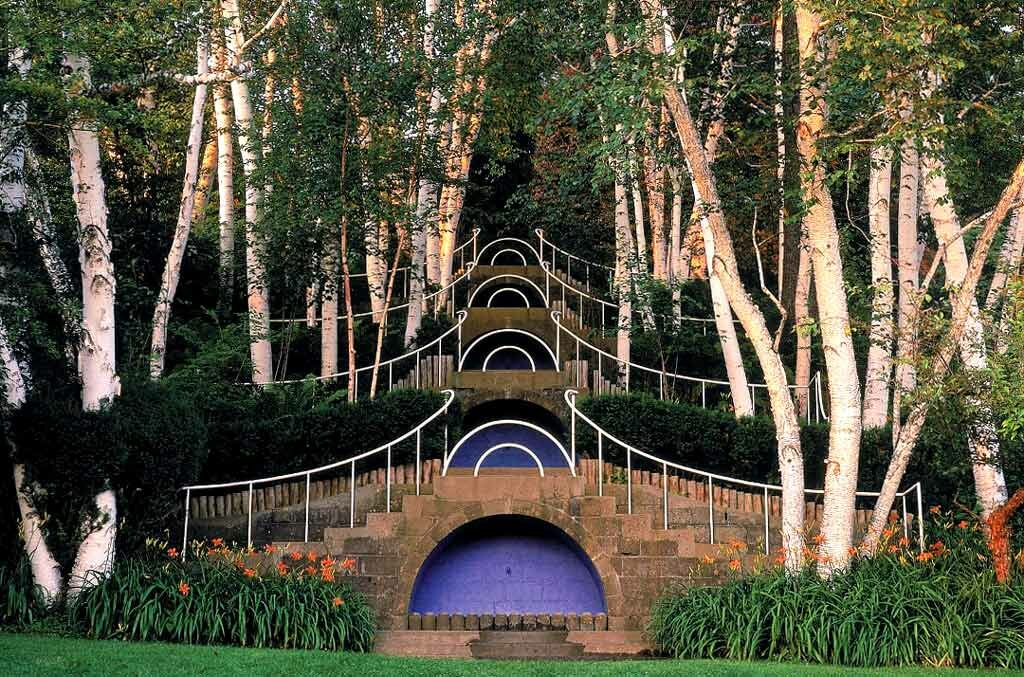 Where: Various locations across Massachusetts, see full list below
How: Official Website
What/Why: 
August 11
Franklin Park Zoo
Fuller Craft Museum
Cape Cod Maritime Museum
Worcester Historical Museum
Griffin Museum of Photography
Fitchburg Art Museum
Jacob's Pillow Dance
Smith College Museum of Art
Naumkeag, The Trustees
———–
Say hi:
EMAIL | TWITTER | FACEBOOK | INSTAGRAM | PINTEREST
"I have done nothing all summer but wait for myself to be myself again" 
– Georgia O'Keeffe, in a letter to Russel Vernon Hunter
Enjoy the weekend! See you next week ♥