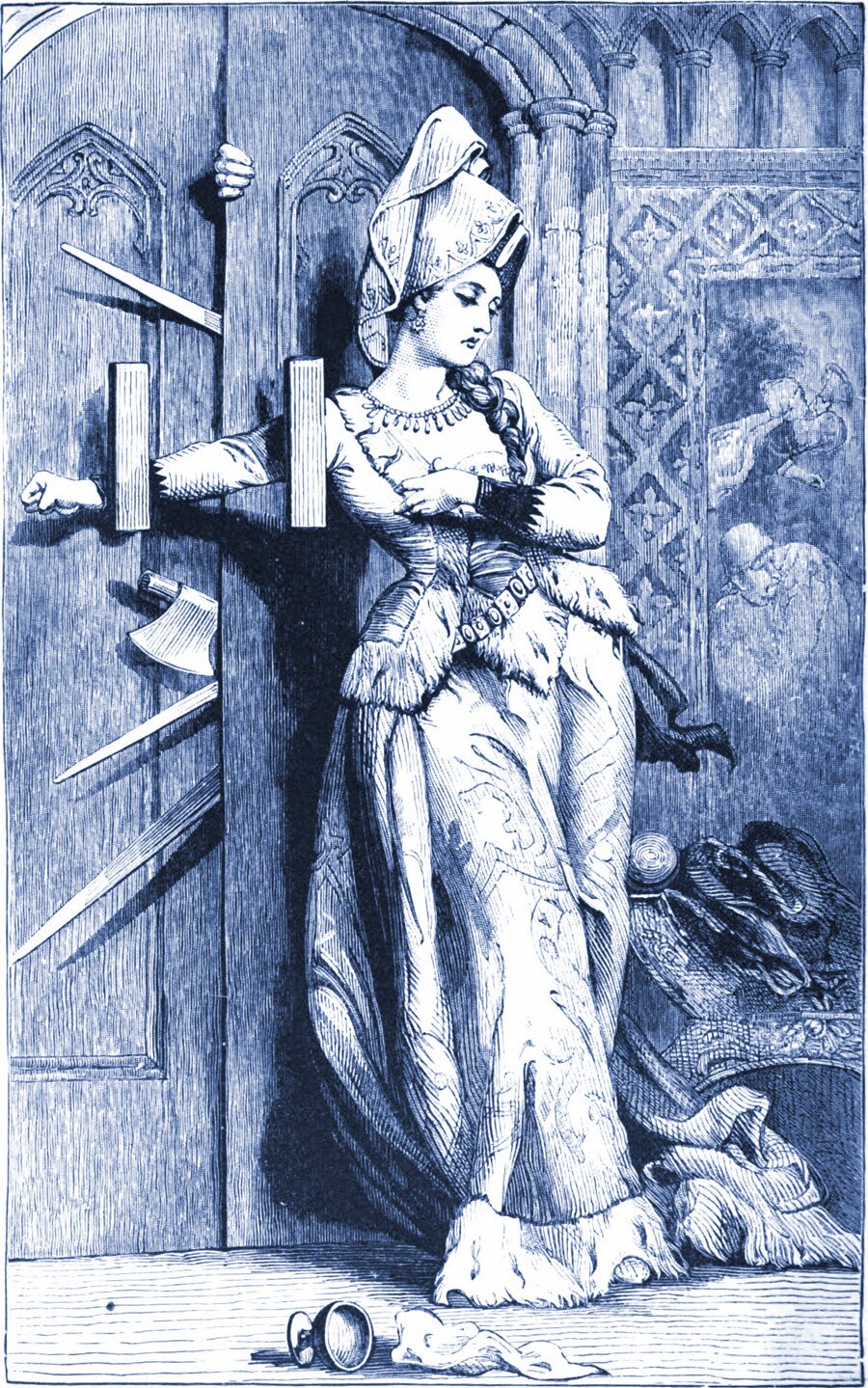 cashing in on small talk x in lieu of flowers x circle of monsters x point of departure 
——-
That the World Should Know No Men But These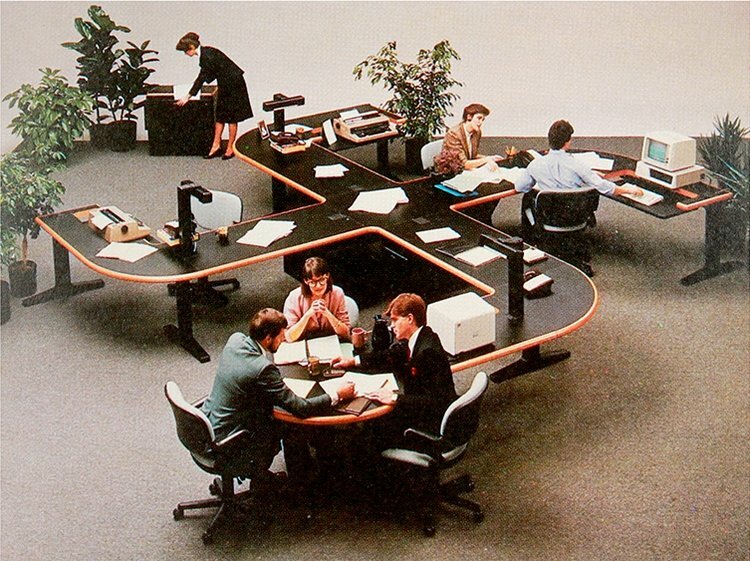 When: On view through mid November 2017
Opening Reception:Saturday October 14, 2017 6-9PM
Where: GRIN Gallery, 60 Valley St #3, Providence, RI 02909
How: Official Website
What/Why: "The most recent works by artist Sandra Erbacher reflect on the darker side of bureaucracy and the role it has played in supporting oppressive regimes of power.

Pulling from various historical as well as literary sources, and deliberately blurring the boundaries between the two, Erbacher creates a corporate lobby of a fictional company specializing in "knowledge work"."
——————–
Hemlock Hospice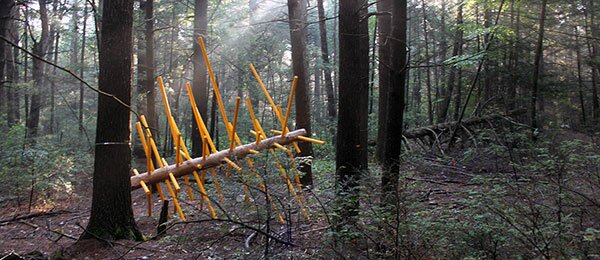 When: On view through November 18, 2018
Where: Harvard Forest, 324 North Main Street, Petersham, MA 01366
How: Official Website
What/Why: "David Buckley Borden is an interdisciplinary artist and designer in residence at the Harvard Forest in Petersham, MA, collaborating with world-class ecologists on interdisciplinary art-science-communication projects involving landscape installations and arts-based interpretive trail design.
Hemlock Hospice is an art-science collaboration with Harvard Forest Senior Ecologist Aaron Ellison that features innovative art installed along a new interpretative trail. Eastern hemlock, the foundation tree in our eastern forests, is slowly vanishing from North America as it is weakened and killed by a small insect, the hemlock woolly adelgid. Hemlock Hospice blends science, art, and design in respecting hemlock and its ecological role as a foundation forest species; promoting an understanding of the adelgid; and encouraging empathetic conversations among all the sustainers of and caregivers for our forests—ecologists and artists, foresters and journalists, naturalists and citizens—while fostering social cohesion around ecological issues.
Hemlock Hospice is more than an art-science collaboration; it is also an educational initiative. Associated public workshops and print and social media are available to promote reflection, critical thinking, and creativity among scientists, artists, educators, humanists, and the general public. A diverse group of media partners will bring the concepts to a broad range of people in and outside the arts and sciences."
—————–
Rachel Shatil: POINT OF DEPARTURE & Bonnie Woods: INK RISK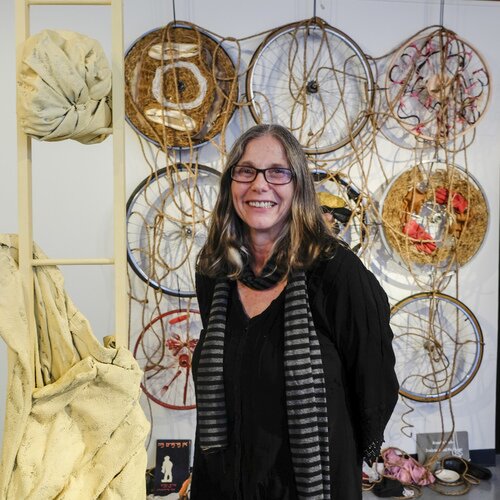 When: Sunday October 15, 2017 4-7PM
Where: Gallery @ Spencer Lofts, 60 Dudley Street, Chelsea, MA
How: Official Website
What/Why: "All are welcome at the opening reception for two simultaneous solo exhibitions: Rachel Shatil: POINT OF DEPARTURE & X Bonnie Woods: INK RISK, Sunday, Oct 15, 4:00-7:00PM. Free and open to the public. The Gallery is wheelchair accessible. Limited accessible parking in the lot is available; other visitors, please use on-street parking only."
————–
Flux: Six Artists Respond to Uncertainty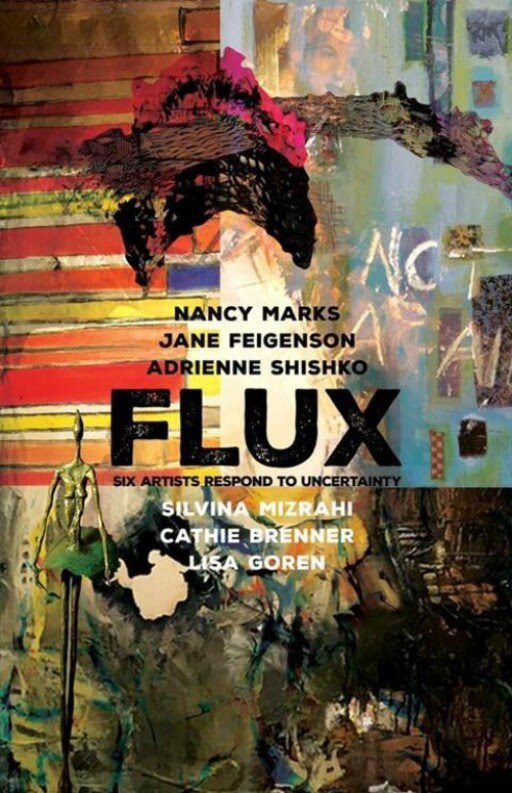 When: On view through October 30, 2017
Where: Piano Craft Gallery, 793 Tremont St, Boston, Massachusetts 02118
How: Official Website
What/Why: "Cathie Brenner // Lisa Goren // Jane Feigenson // Nancy Marks // Silvina Mizrahi // Adrienne Shishko
FLUX—Six Artists Respond to Uncertainty explores the experience of uncertainty, upheaval, and unrest. The artists, all women, offer specific reactions to impact and change, each with a unique scope. Some look inward to explore and affirm personal history, autonomy, and authenticity in the face of a changing world. Others look around at the evolving landscapes of society and the natural world and respond to the ideals and communities they see being built or altered.
Using a variety of techniques and materials, the work on view aims to express the forms and feelings of life in a world where nothing can be taken for granted. Together, the works strike a balance: emotive and intuitive gestures scream into an ever-darkening abyss while simultaneously telling the story through thoughtful and deliberate engagement about the political and social constructs. While there is a palpable sense of fear or weariness, it is often overshadowed by the artists' diligence, resourcefulness, and hope for the future.
A portion of all art sales will be donated to Horizons for Homeless Children, an organization with concrete solutions to alleviate the uncertainty homeless children face every day."
—————-
Ten Year Anniversary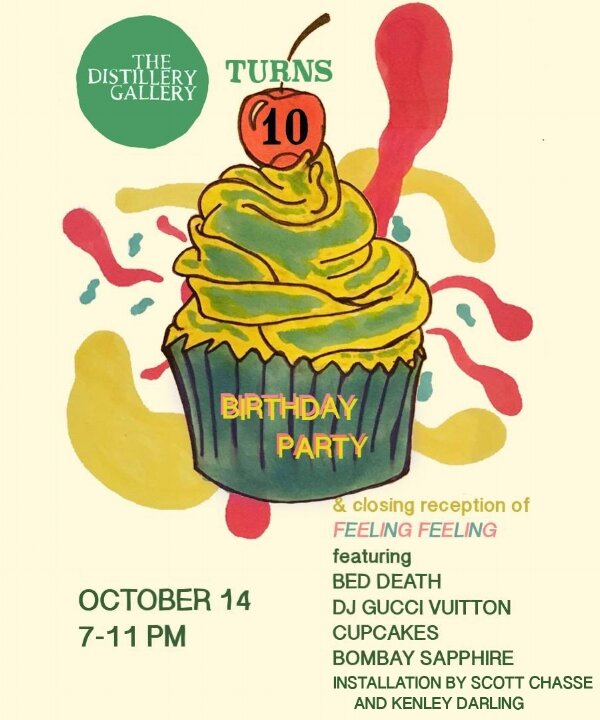 When: Saturday October 14, 7-11PM
Where: Distillery Gallery, 516 E 2nd St, Boston, MA 02127
How: Official Website
What/Why: "A one-night event celebrating The Distillery Gallery ten-year anniversary!

Last chance to see FEELING FEELING by J.R. Uretsky & Emmy Bright

Special performance by Bed Death
DJ set by Gucci Vuitton
Mural by Scott Chasse and Kenley Darling
Vegan birthday cupcakes
Sponsored by Bombay Sapphire
Installation by Scott Chasse and Kenley Darling

Over the past decade, The Distillery Gallery has hosted over 75 exhibitions and events, worked with 40 curators/organizers and nearly 700 artists. In an ever-changing Boston landscape, it has remained a space dedicated to diverse programming, promoting and engaging with art and artists from Boston and beyond."
——————–
Fort Point Open Studios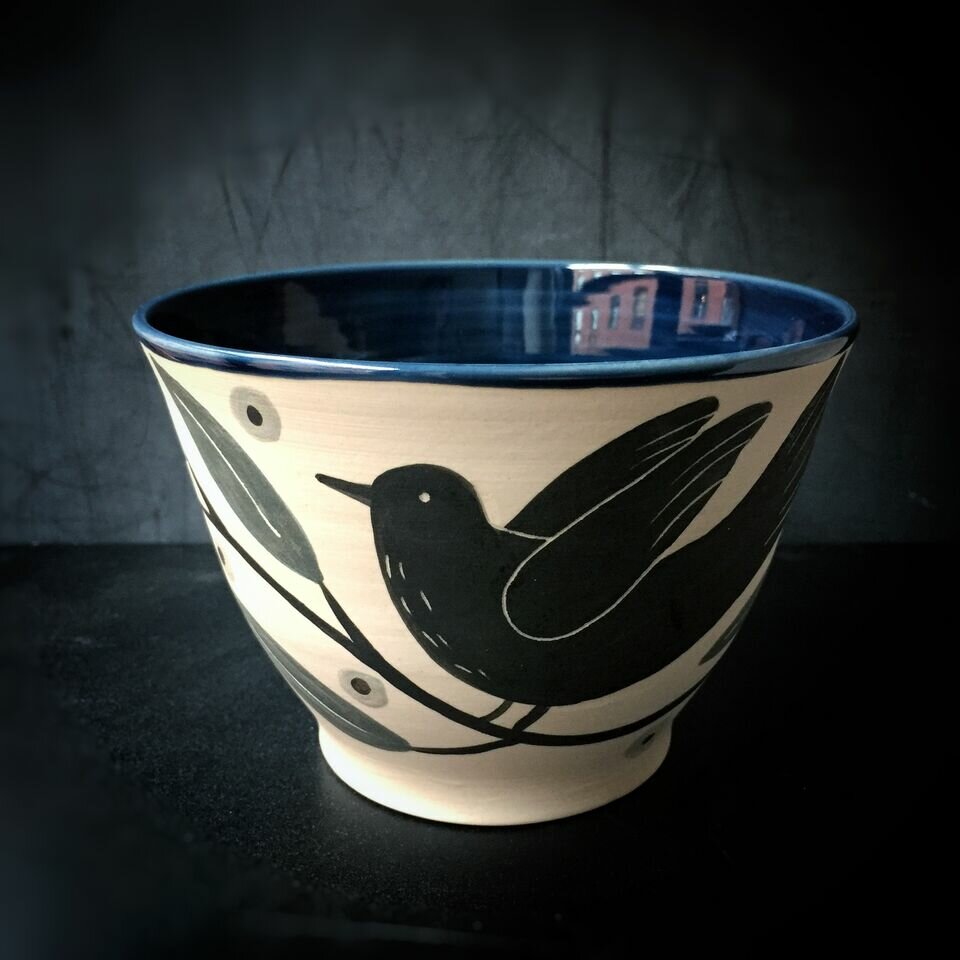 When: October 13-15, 2017
Preview: Friday October 13, 4-7 PM
Where: Fort Point, Boston | List of participating artists here
How: Official Website
What/Why: "The weekend of October 13-15, Fort Point Arts Community's numerous galleries and artist buildings will welcome the public to enjoy FPAC's Fall Open Studios, its 38th annual Open Studios event.

Fort Point is Boston's oldest artist community and home to several galleries, including the FPAC Gallery (300 Summer Street), the Midway Gallery at Midway Artists Studios, 15 Channel Center, 249 A Street Gallery, and the Atlantic Wharf Gallery at 290 Congress Street."
Related #bosarts happening! ..
Event + Installation: Iceberg by Gianna Stewart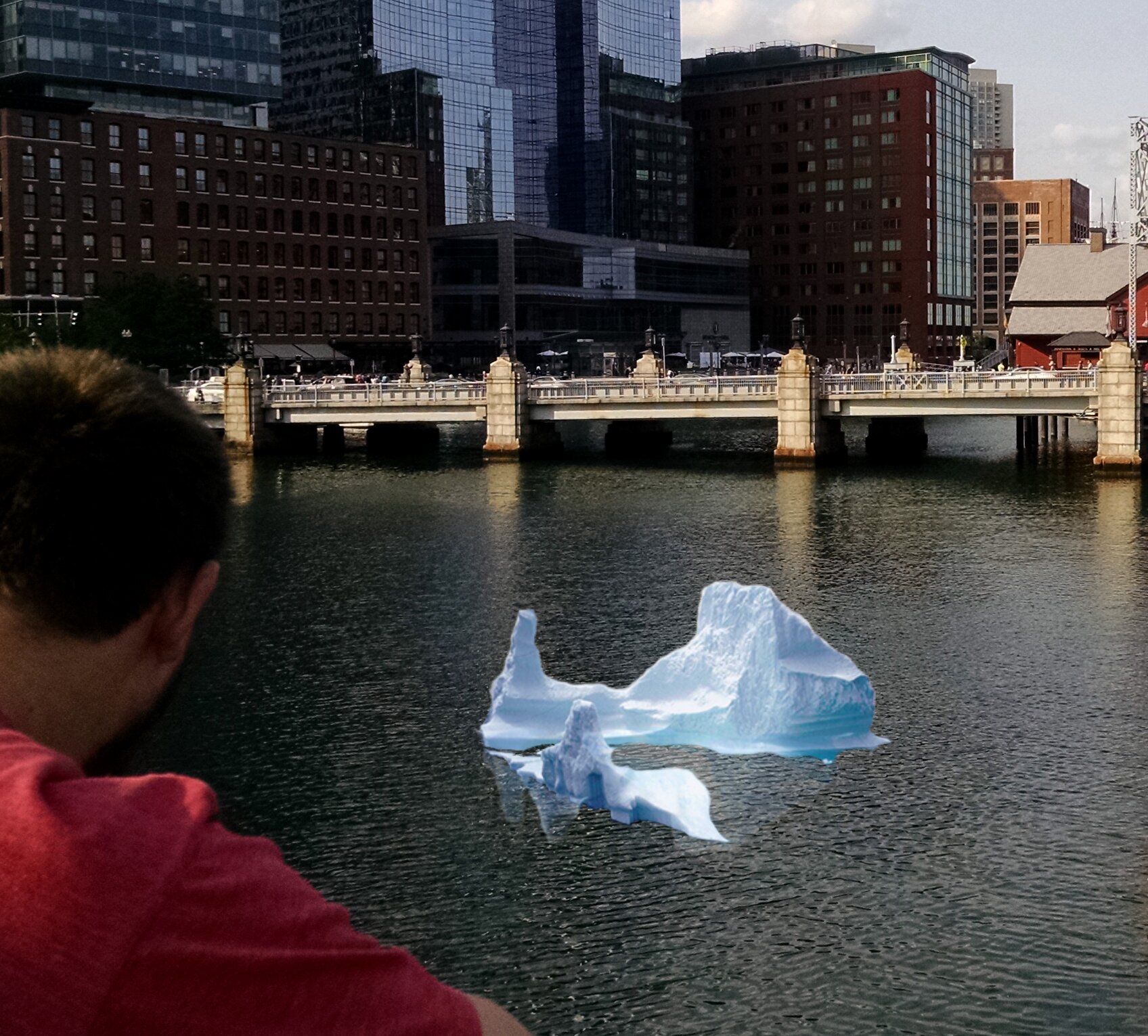 When: 11am Saturday October 14th, 2017
Where: Fort Point Channel between Summer Street & Congress Street bridges
How: Official Website
What/Why: "In conjunction with Fall Open Studios, FPAC will unveil its newest public floating art project in Fort Point Channel: Iceberg, which will measure approximately 12' length x 10' width x 10' height. Created by local artist Gianna Stewart, Iceberg is a visual reminder of the effects of climate change on a local and global level. Iceberg is funded by the Fort Point Channel Operations Board, and will be on view after October 8th.

Gianna Stewart is a Boston-based artist with a passion for public art. Her first large public installation, Toll With Me, featured 8,500 bells installed on A Street for FPAC Spring Open Studios 2015. She has created site-specific outdoor works for the Fruitlands Museum in Harvard, MA, 8Nights8Windows in downtown Boston, and "The Local" commission on the Rose Kennedy Greenway. Currently, a Magical Amass of 122 colorful cast plastic tents hang in a skylight at the Nashville International Airport and nine giant Samaras gently spin over Battery Whitman on Peddocks Island in Boston Harbor. Recipient of this year's Mary Shannon Award for Public Art from the St. Botolph Club Foundation, she received her MFA from the School of the Museum of Fine Arts, Boston/ Tufts University and BFA from Seton Hill University."

————–
Rediscovering an American Community of Color: The Photographs of William Bullard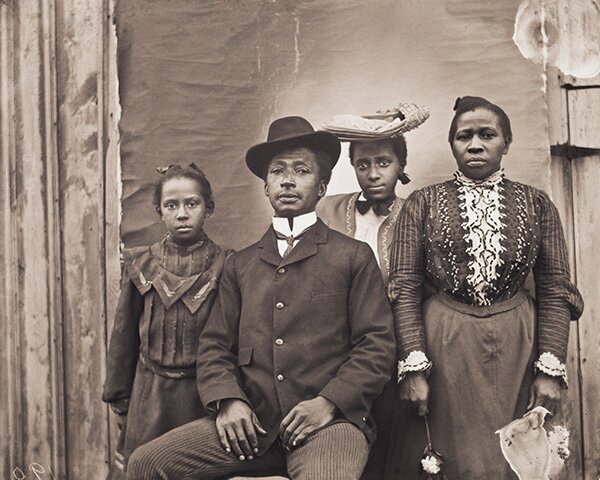 When: On view October 14, 2017 – February 25, 2018
Where: Worcester Art Museum, Worcester Art Museum, 55 Salisbury Street, Worcester, MA 01609
How: Official Website
What/Why: "Itinerant photographer William Bullard left behind a trove of over 5,400 glass negatives at the time of his death in 1918. Among these negatives are over 230 portraits of African Americans and Native Americans mostly from the Beaver Brook community in Worcester, Massachusetts. Rediscovering an American Community of Color features eighty of these unprinted and heretofore unpublished photographs that otherwise may have been lost to history. Bullard identified over 80% of his sitters in his logbook, making this collection especially rare among extant photographic collections of people of color taken before World War I and enables this exhibition to tell specific stories about individuals and recreate a more accurate historical context. Moreover, Bullard's portraits examine the role of photography as the vehicle for a "new Black identity" during the nascent years of the New Negro movement. Offering a photographic narrative of migration and resettlement in the aftermath of Emancipation and Reconstruction, Bullard's portraits address larger themes involving race in American history, many of which remain relevant today, notably, the story of people of color claiming their rightful place in society as well as the fundamentally American story of migration, immigration, and the creation of a community in new surroundings."
————–
HUBWeek 2017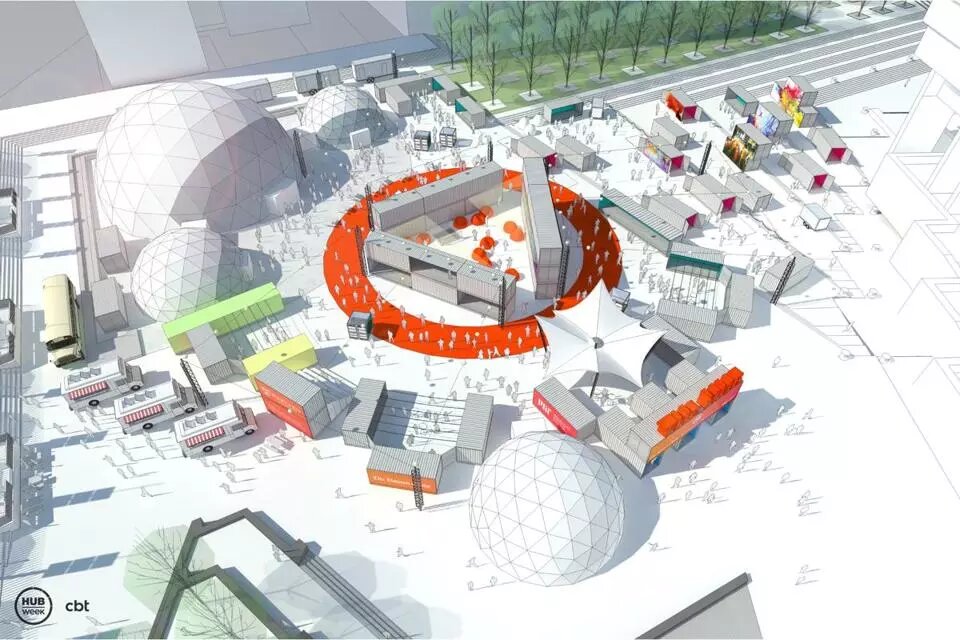 When: Ongoing through October 15, 2017
Where: City Hall Plaza, Boston, MA
How:  WBUR Guide to HUBweek events
What/Why: "Founded in December 2014 by The Boston Globe, Harvard University, MIT and Massachusetts General Hospital, HUBweek is a first-of-its-kind civic collaboration and weeklong festival that brings together the most creative and inventive minds making an impact in art, science and technology.
There is a unique concentration of brainpower, ingenuity, and creativity in the Greater Boston region; it draws people from around the world and from every industry. The unifying characteristic is a willingness to attack big problems, and a focus on making life better and improving the human condition at both a local and global level.
HUBweek exists to support and strengthen that innovation ecosystem – and to connect people to it from here and abroad.
We believe in collaboration, inclusivity and, above all, impact. We have built a community of thousands of smart, curious, creative people working hard to build a better future. We hope you'll join us."
Related..
Castledrone Corral x HUBweek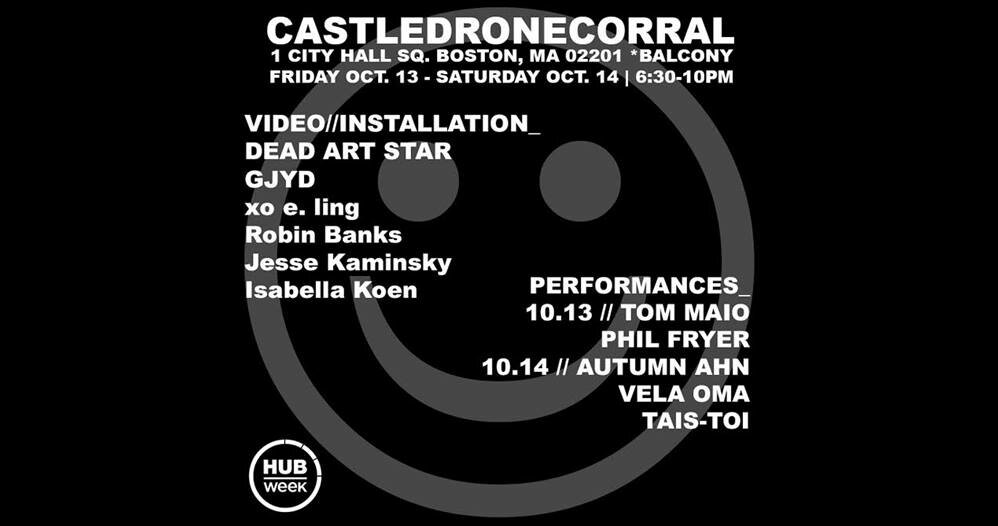 When: October 13 – October 14
Where: Boston City Hall Plaza, 1 City Hall Square, Boston, Massachusetts 02114
How: Official Website
What/Why: "CASTLEDRONE CORRAL is a sliver of the Boston underground peering out over the HUBweek landscape featuring Vela Oma, Autumn Ahn, Phil Fryer, Jesse Kaminsky, Tom Maio and Tais-Toi (Anthony Palocci Jr. & Isabella Koen) in performance, sound, video and sculpture. In their works, experiences with death and identity, space and base, instant coffee, architecture and play will occupy the corridors of City Hall's balcony.

CASTLEDRONE, an experimental exhibition program based in Boston, and the participating artists in this project, are but a pinpoint on the map of Boston's historic and current network of largely underrepresented underground art communities. Many sites of experimental art in Boston exist in flux, on the fringe and at risk. As we settle in above ground, on the outskirts of HUBweek, we will channel the scattered basements, lofts and warehouses that keep the muffled but consistent heartbeat of Boston's underground pumping.

Video by: DEAD ART STAR, GJYD, xo e. ling, Robin Banks with Pat Flaco and Chase Winn.

Friday, October 13, 6:30-10:00pm: Performances by Tom Maio and Phil Fryer
Saturday, October 14, 6:30-10:00pm: Performances by Autumn Ahn, Vela Oma and Tais-Toi"
———–
Salem Open Market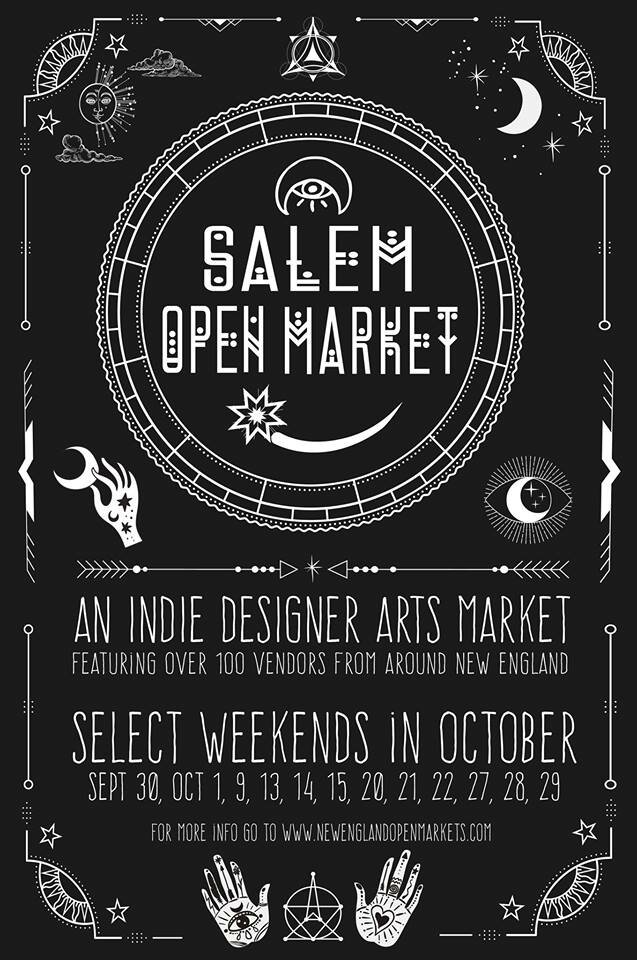 When: Friday, Saturday and Sunday: October 13, 14 & 15
Where: Essex St, Salem, MA 01970, United States
How: Official Website
What/Why: "Mark your calendars for the Salem Open Market! 🎃
October is one of the best times to visit Salem, Massachusetts, the "witch town" known for its sinister past and spooky aura. For the entire month of October, Haunted Happenings takes over Salem to celebrate Halloween and fall in the area. Now in our 6th season, during Salem Haunted Happenings, the Salem Open Market hosts over 100 select vendors on historic Derby Square and Essex Street in downtown Salem, MA."
————-
MFA Late Nite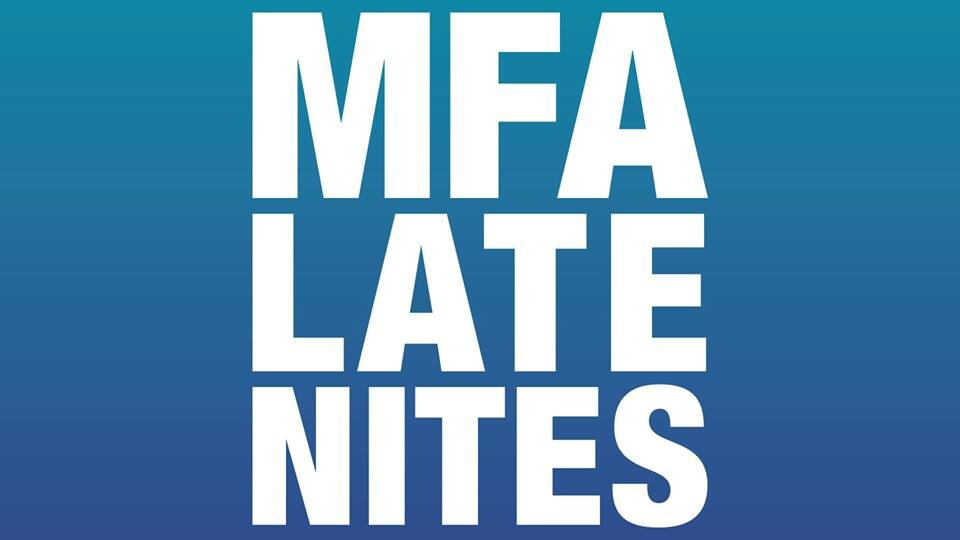 When: Friday October 13 8 PM – 2 AM
Where: Museum of Fine Arts, Boston, 465 Huntington Ave, Boston, Massachusetts 02115
How: Official Website
What/Why: "Join us for the kick-off to MFA Late Nites, our new series of after-hours celebrations that bring Boston together for an unforgettable night at the Museum.

The diverse event lineup features programming created in partnership with local organizations, artists and more—making the MFA's Shapiro Family Courytard, Art of Asia galleries and Linde Family Wing for Contemporary Art buzz with activity. Dance all night or stargaze in the courtyard—there's something for everyone from live music and DJs to artist demonstrations and performance art"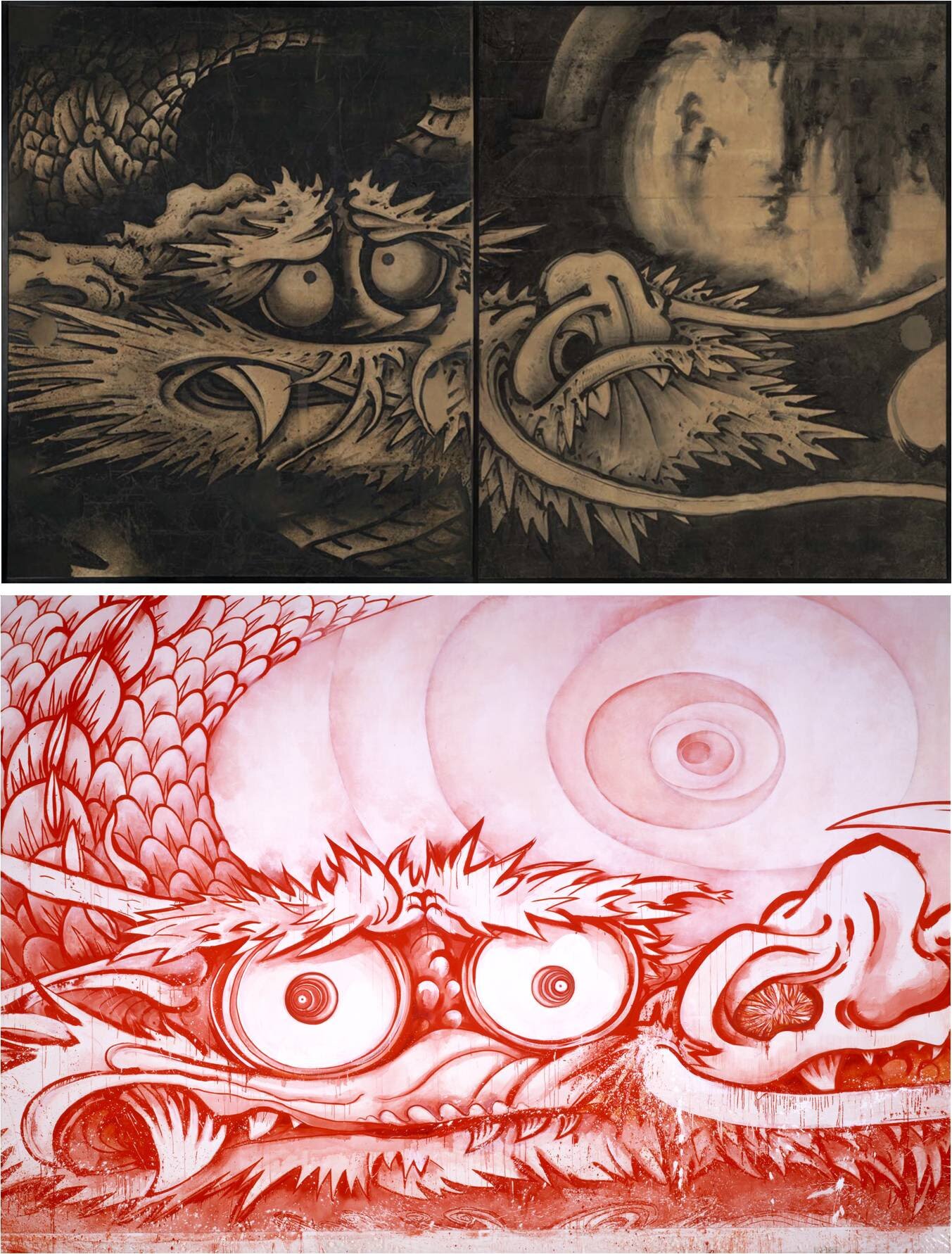 ————
Harvest Banquet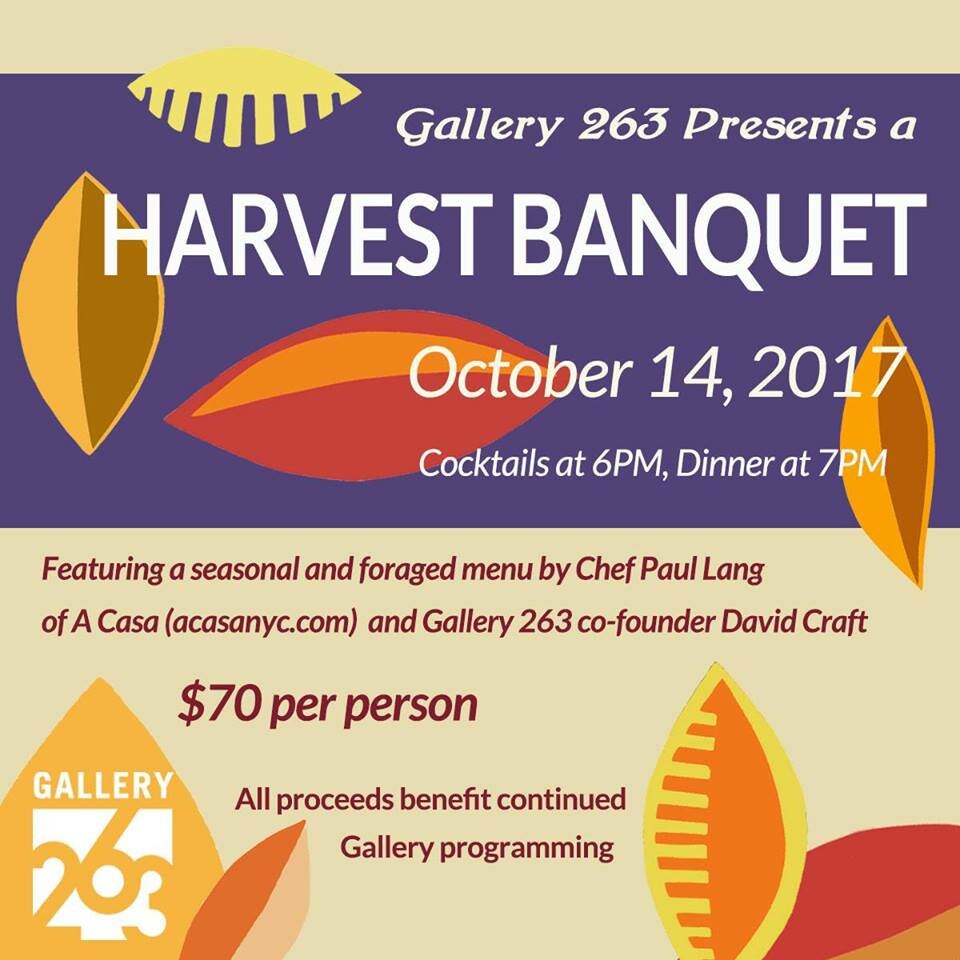 When: Saturday October 14, 2017 6PM
Where: Gallery 263, 263 Pearl St, Cambridge, Massachusetts 02139
How: Official Website and Ticket Information
What/Why: "You're invited to the Gallery 263 Harvest Banquet. Menu by Guest Chef Paul Lang of A Casa (acasanyc.com) and Gallery 263 co-founder, David Craft.

The Harvest Banquet is inspired by the Annual Foraged Banquet, which occurs in the Spring at Gallery 263. Our second Harvest Banquet will feature local Autumnal foraged components and have distinctly different seasonal flavors than our traditional annual Banquet.

Foraged Banquets at Gallery 263 are completely home-cooked and served in true grassroots spirit; our Board, staff, interns, friends, and neighbors transform the gallery into a dining room for the night, and lend a hand to our Guest Chef. We work together to bring you fresh, delicious, and beautiful dishes, and we love sharing the stories and inspiration behind your meal with you. The Harvest Banquet coincides with a vibrant Special Exhibition by artist Alexa Guarglia."
—
Mark Dion: Misadventures of 21st Century Naturalist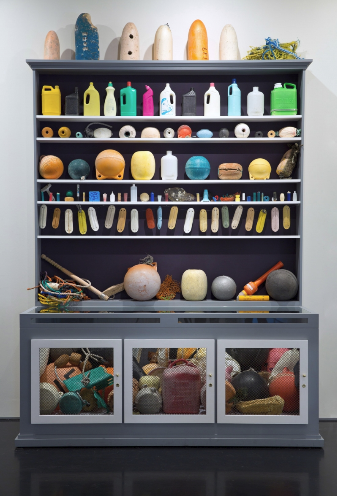 When: On view through December 31, 2017
Where: ICA Boston, 25 Harbor Shore Drive, Boston, MA 02210
How: Official Website
What/Why: "Mark Dion: Misadventures of a 21st-Century Naturalist, the artist's first U.S. survey, examines 30 years of his pioneering inquiries into how we collect, interpret, and display nature. Since the early 1990s, Mark Dion (b. 1961, New Bedford, MA) has forged a unique, interdisciplinary practice by exploring and appropriating scientific methodologies. Often with an edge of irony, humor, and improvisation, Dion deconstructs both scientific and museum-based rituals of collecting and exhibiting objects by critically adopting them into his artistic practice. He has traveled the world to gather plant and animal specimens, conducted archeological digs, and rummaged through forgotten collections, arranging his finds into brimming curiosity cabinets and charismatic sculptures. His projects and exhibitions offer novel approaches to questioning institutional power, which he sees as connected to the control and representation of the natural world.  

Organized around three of Dion's primary methods—fieldwork, excavation, and cultivation—the exhibition traces his research-intensive work across media, time, and place, bringing together more than 20 of the artist's most significant artworks, plus a newly commissioned interactive sculpture and a salon titled The Time Chamber containing ephemera, journals, prints, and drawings. The exhibition offers a rare look across the artist's influential practice and distinctive material vocabulary.

The survey includes such seminal pieces as The N.Y. State Bureau of Tropical Conservation, 1992, and Toys 'R' U.S. (When Dinosaurs Ruled the Earth), 1994. These two strikingly distinct collections—a storeroom of natural specimens gathered from a Venezuelan rainforest and a child's dinosaur-themed bedroom—ruminate on consumption, extinction, and the global environmental crisis. In Rescue Archaeology, 2005 (being shown for the first time since its creation), Dion excavated the grounds of The Museum of Modern Art, New York, during a major expansion, salvaging and displaying fragments of wallpaper, architectural debris, and ceramics that speak to the museum's history at a moment of irreversible change. In his immersive The Library for the Birds of New York/The Library for the Birds of Massachusetts, 2016/2017, Dion places in a gallery a 20-foot cage that houses live finches and canaries commingling with the accoutrements of ornithology—nets, binoculars, and books—arranged around a tree. This library about birds becomes a library for them, a home and a spectacle within the museum. In these and other works, Dion marries discourses of science with those of the art museum, revealing the interrelationships between the two as purveyors of knowledge and truth."
——————–
Annette Lemieux: Mise en Scène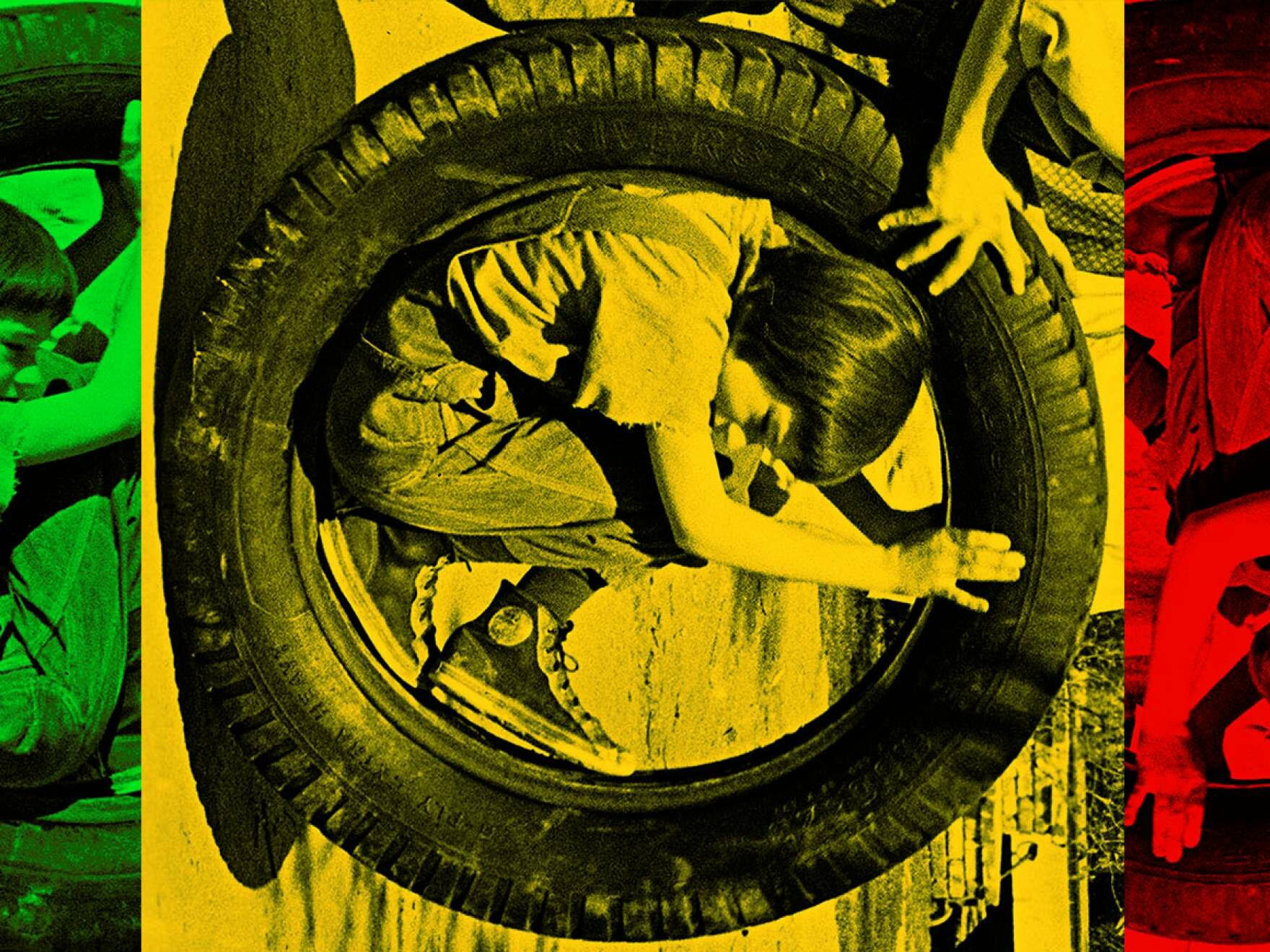 When: On view through March 4, 2018
Where: Museum of Fine Arts, 465 Huntington Ave, Boston, MA 02115
How: Official Website
What/Why: "Conceptual artist Annette Lemieux (born 1957) is the recipient of the MFA's 2017 Maud Morgan Prize, a biennial award honoring a Massachusetts woman artist who has made significant contributions to the contemporary arts landscape. This special solo exhibition debuts a new body of work, inspired by films Lemieux felt an affinity for as a child growing up in small-town America: François Truffaut's Fahrenheit 451 (1966), Robert Mulligan's To Kill a Mockingbird (1962), Charlie Chaplin's The Great Dictator (1940) and Fritz Lang's M (1931). While they are over half a century old, the issues broached by these classic motion pictures—including repression, censorship, racism and classism—continue to resonate in today's political climate. Extracting select elements from each film's mise en scène—its environment, ambiance and visual mode of storytelling—Lemieux recomposes familiar images from cinematic history into stand-alone objects, counteracting today's incessant acts of rewinding and repeating. In addition to the new works, the exhibition also showcases five prints from the artist's Censor Portfolio (1994), drawn from the MFA's collection."
————-
Temple of Flies:  Caitlin and Nicole Duennebier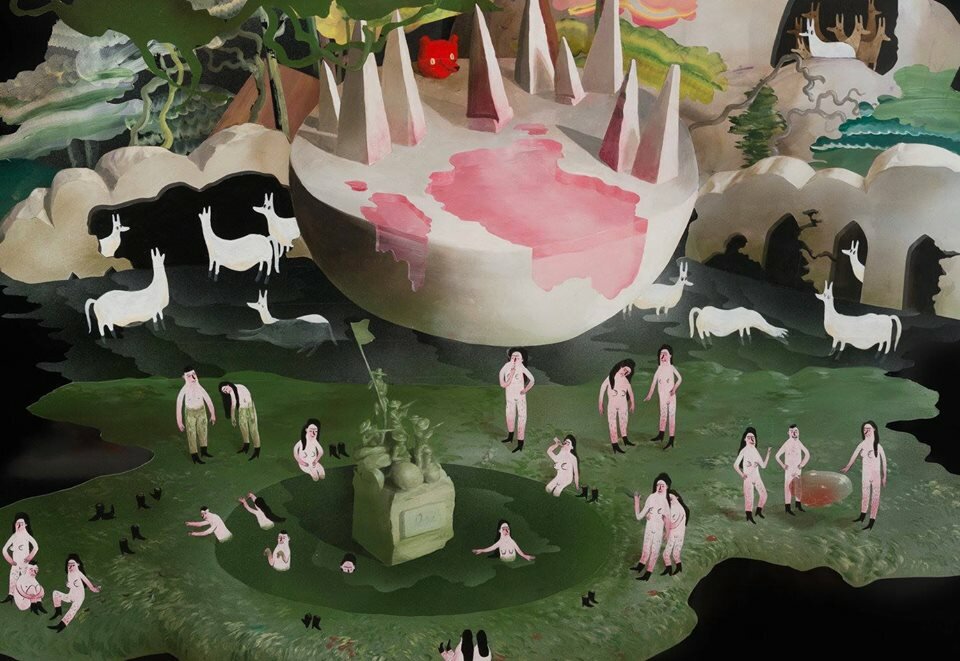 When: On view through October 16, 2017
Where: Montserrat College of Art, Carol Schlosberg Alumni Gallery, 23 Essex Street, Beverly, MA 01915
How: Official Website
What/Why: "Caitlin and Nicole are sibling rivals in the best way possible, and no matter how hard they try to abstain, they continue to collaborate. Caitlin trained in photography but primarily works in narrative illustration, and Nicole is a classically trained painter who creates exquisitely rendered, luscious still-lifes in the tradition of the Dutch masters. Together, their styles aren't so much blended as they are overlaid and intertwined; simply drawn figures wade through puddles of dense oil in their fantastical and sometimes frightening vignettes."
————-
Michael Toenges : New Paintings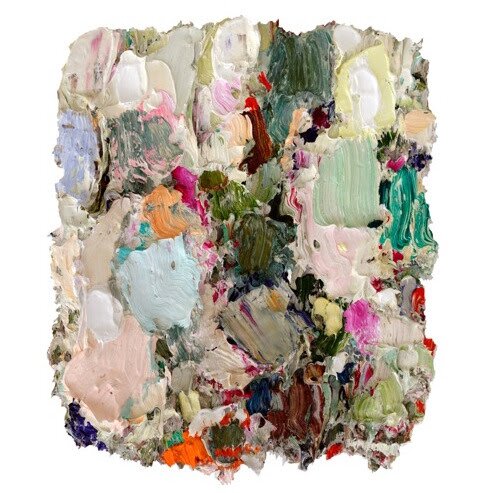 When: On view through November 14, 2017
Where: Howard Yezerski Gallery, 460 Harrison Ave, Boston, MA
How: Official Website
What/Why: "Howard Yezerski Gallery is pleased to present New Paintings by German artist, Michael Toenges. There will be a reception for the artist November 3, 2017.
Toenges' work reveals an inner actuality. Standing before the canvas he is uncertain of its destination. He asks for help from his alternative self.
"Words are all well and good – cashing in on small talk is something else. Tomorrow, before the canvas I will fail. Tomorrow, before the canvas, I will ask for help. Tomorrow, before the canvas, I am alone, carrying something inside me, carrying someone inside me – but will not express this in words. I am only grateful for each encounter with him."
— Michael Toenges, translated from German by Elisabeth Volk
Toenges' paintings are energetic: plains of paint moving along side each other, clashing and creating waves of texture. Meanwhile, colors are working together in serendipity and staying in tune with one another.
"My paintings look a little bit of ice cream, pistachio-flavored, vanilla-flavored.
My pictures sound like molten metal, resound like a thunderstorm.
My pictures feel soft like a horse's back and brittle like a sharp, thorny bush in winter.
My pictures are captured by a feeling in the eyes.
My pictures are not my pictures, they are your pictures. My pictures are like bread. My pictures I want to share with you.
The taste of my pictures is in my eyes."
— Michael Toenges, translated from German by Elisabeth Volk"
—————
The Paperweight That Keeps My World From Blowing Away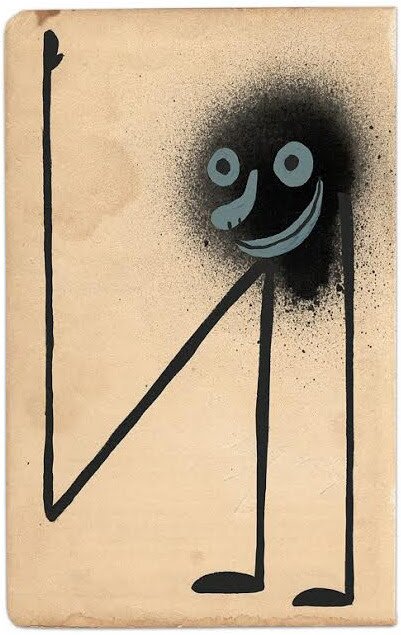 When:  On view through October 28, 2017
Where: Thomas Young Gallery, East 2nd Street #109, Boston, MA 02127
How: Official Website
What/Why: "The Paperweight That Keeps My World From Blowing Away is the title of my latest collection of artworks from 2016 – 2017 arranged and installed in tight clusters on the walls of Thomas Young Gallery.
The title refers directly to what I think the process of making work is to me as a whole. Amongst things coming and going, cycles cycling, and people and situations in constant flux and change, sneaking away and making time to paint, collage, draw, and collect has always been my "paperweight" while living life.
When I think of my work nowadays and what it's about, the only way I can form my description is in broken phrases and singular words.
With that being said, the following pertain to my work;
concept based – feelings – fast vs. slow making – catharsis – etheric – records of my vision and how I see things – palimpsest – autotelic – solipsism – pareidolia – special language – ethos – freedom – Wabi Sabi – exploration – seeing vs. understanding – intellect – importance – looking at the world through my hands – television cartoon influenced"
———-
Circus of Monsters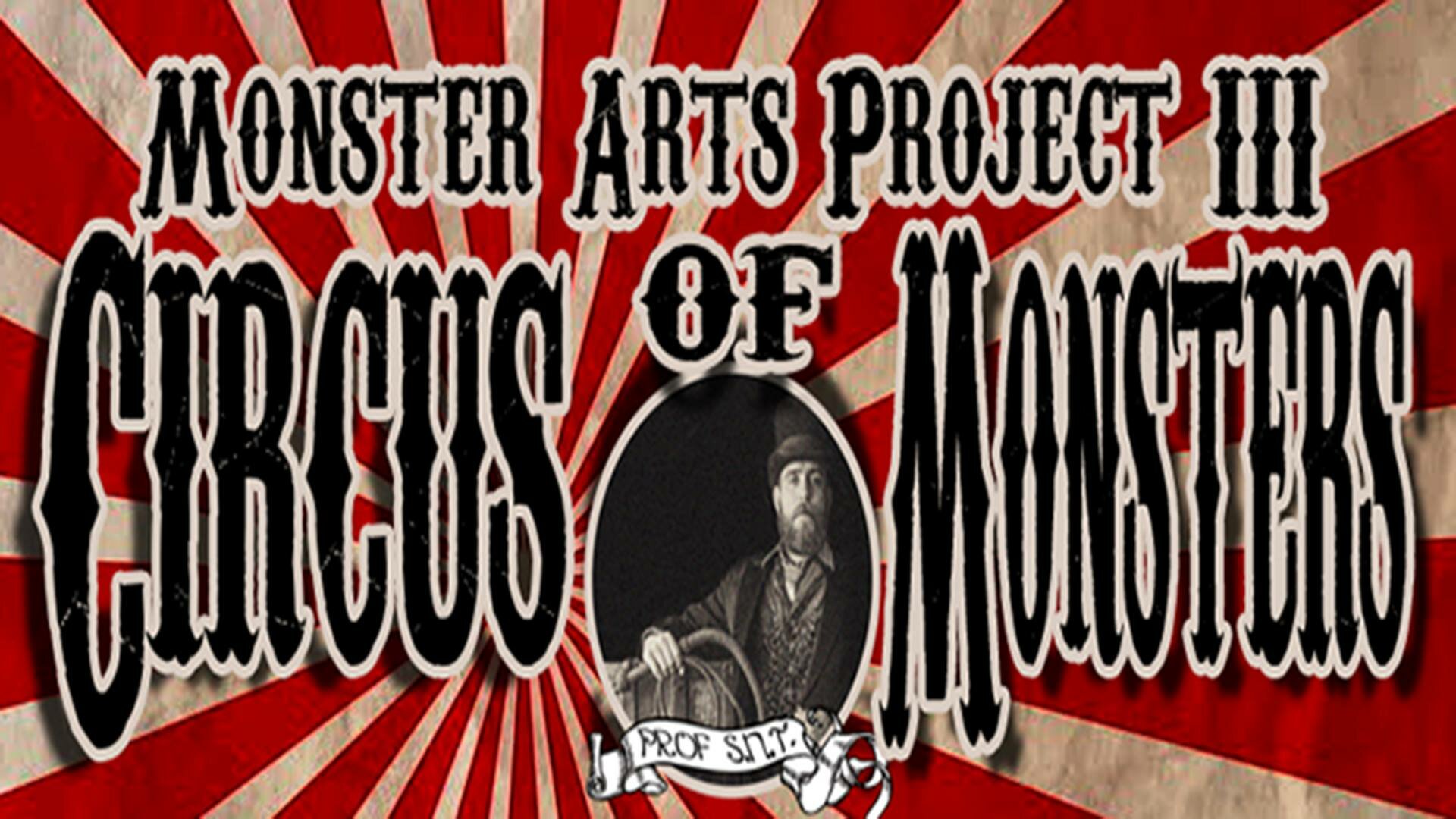 When: October 14, Saturday at 5 PM – 8 PM
Where: Eastworks, 116 Pleasant St, Easthampton, Massachusetts 01027
How: Official Website
What/Why: "Monster Arts Project rerturns with Monster Arts Project III: Circus of Monsters! Join us during Easthampton Art Walk and experience a world like no other! 22 talented and amazing artists join us this year in a wide variety of mediums. Opening night will feature live music, carnival style food, and LIVE cirucs performances by Show Circus Studio from Easthampton! It will be the greatest monster show on earth! Mark your calendar now! More info to come!"
—————
October PEMpm: Glow
When: Thursday, October 19 at 6 PM – 9 PM
Where: Peabody Essex Museum, 161 Essex St, Salem, Massachusetts 01970
How: Official Website
What/Why: "ENTIRE MUSEUM IS OPEN | CASH BAR

ALL NIGHT LONG
6-9 pm
Art Display | Atrium
Projection artists Amanda Justice and Amber Vistein, as well as Cindy Sherman Bishop, bring their artworks to PEM/PM. Co-organized with LuminArtz and the 2017 Illuminus Festival.

Art Making | Art Nook, Level 1
Inspired by the motion and interactivity of the XYZT exhibition, make your own Magnetic Field Sensory Bottle! (while supplies last)

Blacklight Photo Booth | Atrium
Snap a pic in this fun DIY photo booth that will be sure to make you glow!

DJ | Atrium
Providence based DJ and projection artist Mike Rinaldi showcases some of his artwork and keeps the crowd grooving all night long.

Nightshade Pop Up| Atrium
North Shore pop up favorite Nightshade brings their modern cooking influenced by the flavors of Vietnam to PEM/PM.

6:30, 7:30 & 8:30 pm
Live Performance | Art and Nature Center Special Exhibitions, Level 1
BoSoma Dance Company returns to PEM for an interactive performance with our latest exhibition XYZT: A Journey in Four Dimensions."
—————
Joe Bradley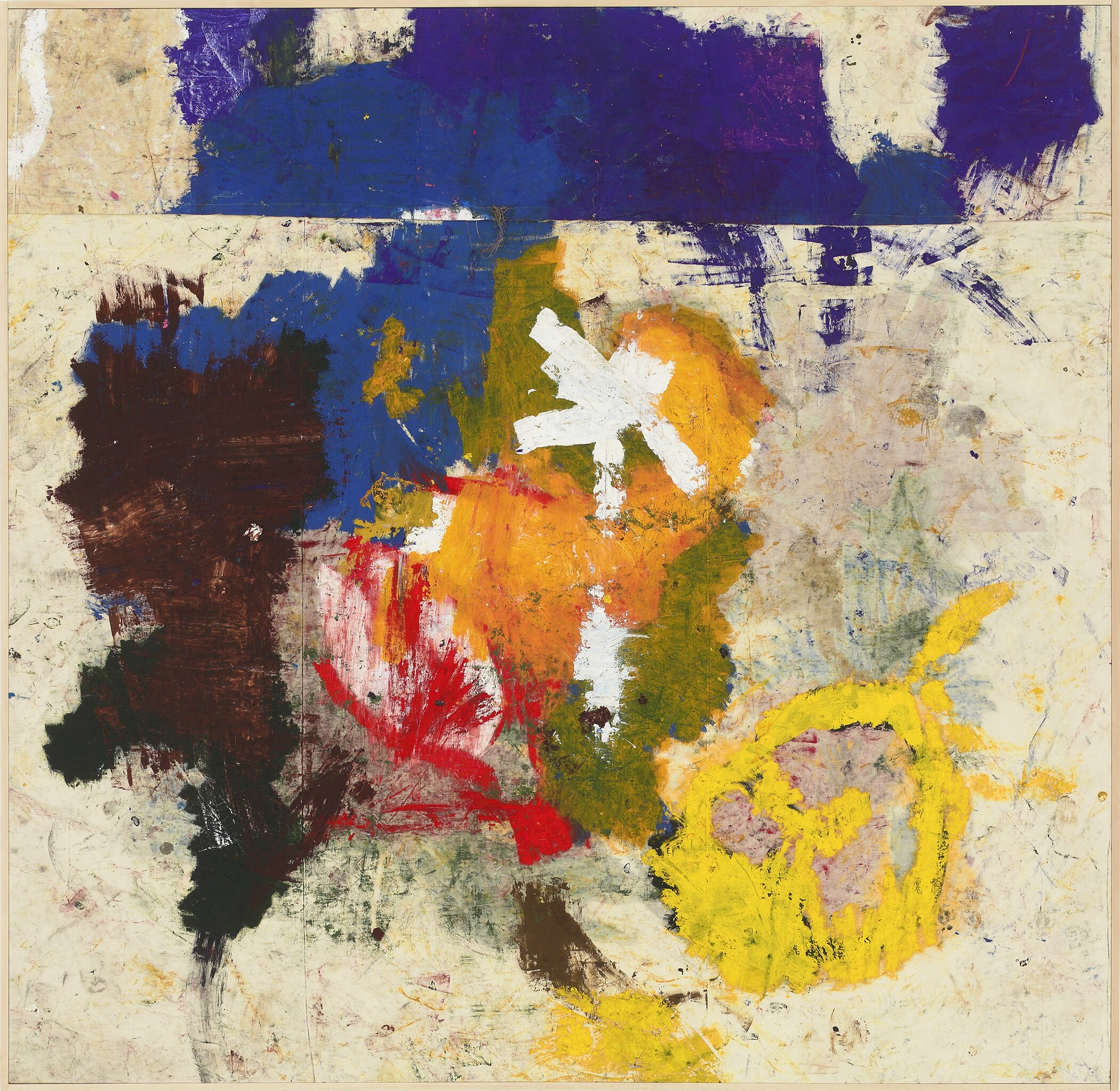 When: On view October 15, 2017 through January 28, 2018
Opening Reception: Saturday October 14, 6-9PM
Where: Rose Art Museum, Brandeis University, 415 South Street, Waltham, MA 02453
How: Official Website
What/Why: "The Rose Art Museum presents the first large-scale exhibition in North America devoted to the work of celebrated New York-based artist Joe Bradley, October 15, 2017 – January 28, 2018. An artist known for a diverse body of work, the installation will feature Bradley's large-scale paintings alongside sketches, drawings, and sculptures. Organized by the Albright-Knox Art Gallery, the midcareer survey debuted in Buffalo, NY, this summer. A public opening reception to celebrate the Rose's fall season will be held from 6–9pm on Saturday, October 14."
——————
Music and Art with Palaver Strings and Kingston Gallery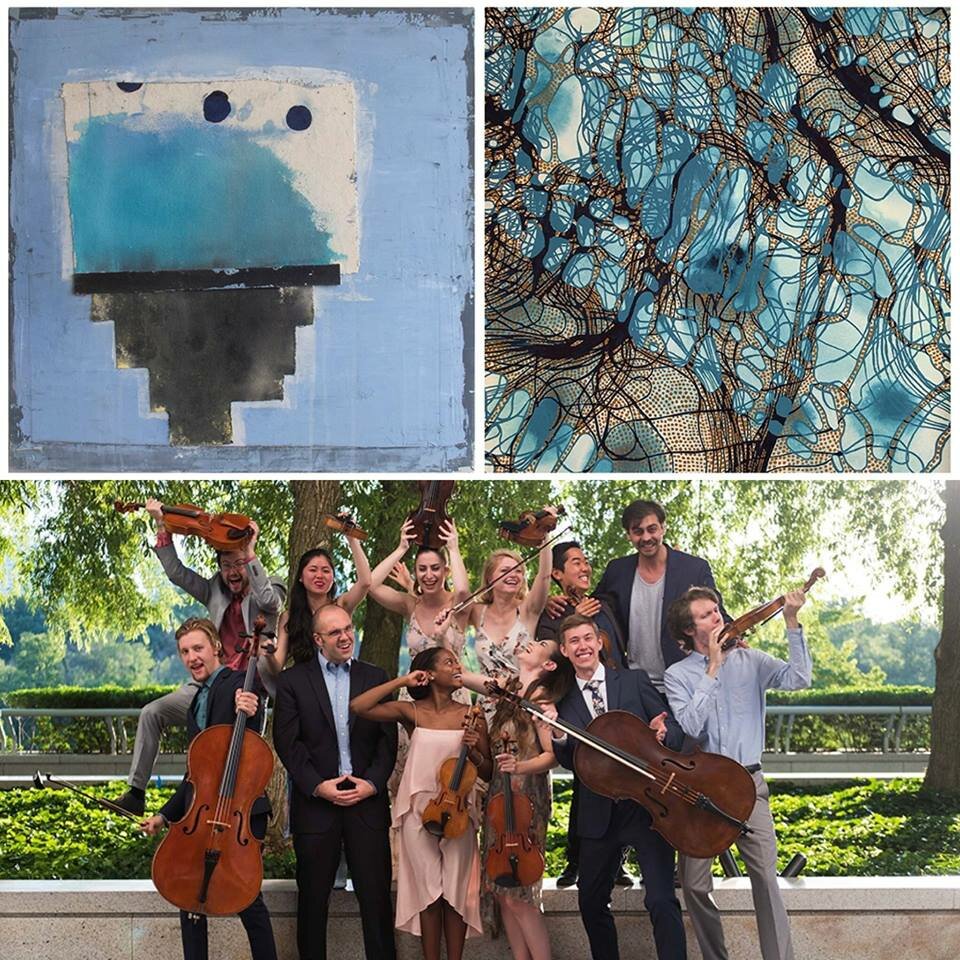 When: Sunday October 15  at 1:30 PM – 3:30 PM
Where: Kingston Gallery, 450 Harrison Ave, Boston, Massachusetts 02118
How: Official Website
What/Why: "Sunday October 15th from 1:30-3:30pm the gallery will ignite with creative energy as performing and visual arts come together in a presentation by Palaver Strings amidst paintings by Julie S Graham and works on paper by Lynda Schlosberg. Kingston Gallery and Palaver Strings are artist-run organizations with a passion for community and art. Palaver's mission is that art and music can unite people, making societies stronger and more compassionate. As socially engaged artists, the members of Kingston Gallery welcome a collaboration with Palaver Strings and look forward to this vibrant exchange bringing work by two gallery artists into the conversation and creating a multi-sensory experience for viewers."
—————
Geoffrey Chadsey's Heroes and Secondaries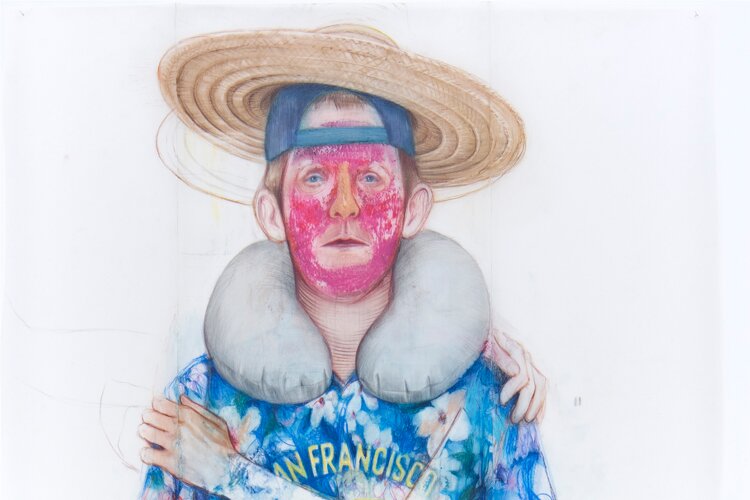 When: Thursday October 19, 6-8PM
Where: BU 808 Gallery, 808 Commonwealth Ave, Boston, MA
How: Official Website
What/Why: " In Geoffrey Chadsey's large-scale portraits and studies, the artist renders and shapes his largely male subjects with the exactness of a plastic surgeon. Far from illustrating the chiseled perfection achieved by the scalpel or gym, Chadsey's figures are soft and fleshy, shown in discomfiting degrees of undress, sporting extraneous limbs and questionable fashion choices. Chadsey mines image material for his drawings from social media and portraits of other men posted online. The resulting figures are not representations of a direct or discernible maleness. Rather, they are complex, sometimes humorous amalgams of multiple male personas. Describing what he characterizes as "the non-compliant male body," Chadsey's drawings are seductive and destabilizing, portraying a gender identity that is malleable and fluid."
—————
Say hi:
EMAIL | TWITTER | FACEBOOK | INSTAGRAM | PINTEREST
Next week is a double-feature, be sure to let me know what is going on in #bosarts 10/20-11/02!
Happy Friday the 13th and enjoy the wkd 🎃♥