(Florida Participation – Girl with doughnuts and trophy)
lifelong love affair x the art of empathy x my all-seeing eye x just enjoy the view
——-
Hyde Park Open Studios
(Black Bird in Floral Cartouche (after Marrel and Hondecoeter), Shelley Reed)
When: Sunday September 30th, 2012, 11am-5pm
Where: Hyde Park, MA . List of participating locations here.
How: Official Website
What/Why: "The 10th Annual Hyde Park Open Studios is scheduled for Sunday, September 30 from 11 AM to 5 PM at four locations in Hyde Park, Boston: 65 Sprague Street, the Menino Arts Center, 1 Westinghouse Plaza, and 1391 Hyde Park Avenue. With over seventy artists participating, visitors can expect to see a variety of work, including photography, painting, sculpture, printmaking, glass, textiles, mixed media, jewelry, drawing and decorative arts. Artists will be present to answer questions about their art, their studios, and their working methods. The MAC will offer an Open Studios Preview on Saturday, September 29, from 11am to 3pm."
———————–
20th Century Authors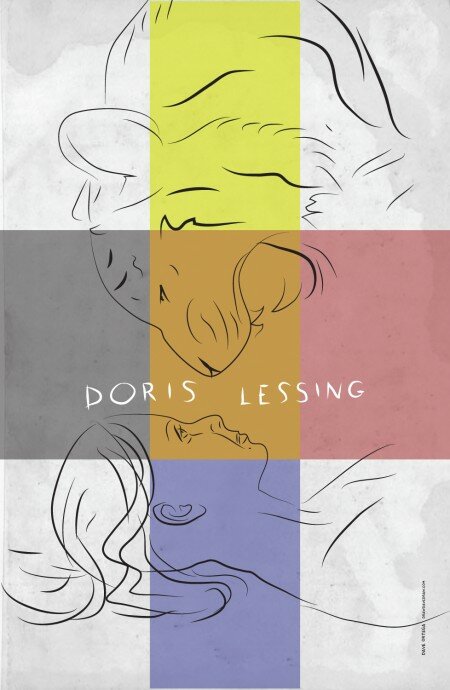 Where: Counter Culture Coffee Training Center – 374 Somerville Ave, Somerville MA 02143
How: Official Website
What/Why: "Super Precious Art Gallery will be paying tribute to 20th Century American Authors at Counter Culture Coffee's Boston Training Center at 374 Somerville Ave. There will be bookish art from around 10 local artists and they went heavy on the Bukowski"
———————–
Linda Connor and Grace DeGennaro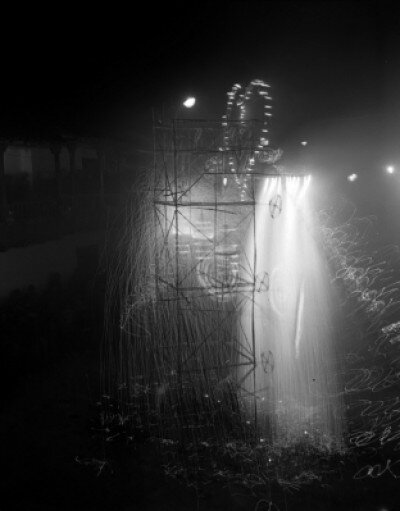 (Fireworks, Linda Connor)
When: On view through September 29th, 2012
Where: Clark Gallery, 145 Lincoln Road, Lincoln, MA
How: Official Website
What/Why: "Clark Gallery is honored to present concurrent solo exhibitions by Linda Connor and Grace DeGennaro. Working within two very different traditions – large format photography in the case of Linda Connor and geometric abstraction for Grace DeGennaro, both artists explore sacred territory in ways both meaningful and sublime. 
Linda Connor's photographs are global and sublime. For twenty-five years she has created distinctively glowing, contemplative images of nature and auspicious sites around the world using a large-format view camera. Linda Connor has spent more than twenty-five years exploring and investigating the exotic and divine.  With her 8 x 10, Linda has made pilgrimages to India, Mexico, Thailand, Ireland, Peru, Nepal, Egypt, Hawaii and the American Southwest. Driving her exploration is Connor's interest in the ways diverse cultures manifest the sacred. She has an uncanny ability to uncover the magic and mystical aura lying within the hallowed spaces she photographs. Among the various images in the exhibition one experiences the petroglyphs hidden in the cliff dwellings of Arizona; while the elegantly composed flames depicted in Votive Candles, Chartres Cathedral  capture the timeless essence of the cyclical and the spiritual; and dazzling shafts of light penetrate a stone chamber in Fountain Head, Cambodia."
———————–
Chromo-Mania!

When: On view January 12th, 2012
Where: Boston Athenaeum, 10½ Beacon Street, Boston, Massachusetts 02108
How: Official Website
What/Why: "Chromolithography was the predominant means of color printing in nineteenth-century America. This sophisticated printmaking technique resulted in brilliantly colored images that were enormously popular with the American public. The word "chromo-mania" was coined in the 1860s to describe American's insatiable appetite for color pictures. The first chromolithographs in this country were printed in Boston and the city played a pivotal role in the development of the medium throughout the nineteenth century.
This exhibition surveys Boston's contribution to chromo-mania with works by William Sharp, J. H. Bufford, Louis Prang, and many others. Chromolithography was used in a wide variety of ways and this exhibition will include town and city views; book, periodical, and sheet music illustrations; advertisements; art reproductions; and historical commemorations.
Chromo-Mania will feature over sixty objects from the collections of the Boston Athenæum. It will be accompanied by an illustrated catalogue with an essay by Catharina Slautterback, Curator of Prints & Photographs."
———————–
Nancy Grace Horton: Being 13

(UNH Hotel, Nancy Grace Horton)
When: On view through November 3rd, 2012
Where: PRC Boston, 832 Commonwealth Avenue, Boston, MA
How: Official Website
What/Why: "In this exhibition, Nancy Grace Horton explores her stepdaughter's navigation through the often monumental year of being 13. With Zoe as her muse, Horton captures priceless moments in the world of a girl who is leaving a part of herself behind while learning to embrace who she is becoming-–Zoe expresses a variety of states peculiar to girls in their early teens: defiance, playfulness, embarrassment, youthfulness, boredom, and independence. Horton's enchanting photographs clearly depict her subject's blossoming sense of selfhood while also revealing the artist's deep affection for and fascination with her subject."
———————–
Zandra Rhodes: A Lifelong Love Affair With Textiles

When: On view through December 1st, 2012
Where: Mass Art, Sandra and David Bakalar Gallery, 621 Huntington Ave, Boston, MA 02115
How: Official Website
What/Why: "Since her first solo collection in 1969, internationally renowned British fashion designer Zandra Rhodes has been creating brilliant and imaginative fabrics and clothing. This retrospective, her first solo exhibition on the East Coast, presents a selection of her textiles and more than 40 high-fashion garments.
A Lifelong Love Affair with Textiles chronicles designs from the 1960s through the 1980s and reveals the designer's process; her approach to shape, color, technique, and her worldwide influences. A veritable Who's Who have donned her fashions, including Diana, Princess of Wales; Debbie Harry; Freddy Mercury; Jacqueline Onassis; Joan Rivers; and Elizabeth Taylor. Rhodes' work is included in many museum collections, among them the Victoria & Albert, New York's Metropolitan Museum of Art, and the Smithsonian Institute."
——————
 Hats: An Anthology by Stephen Jones

When: On view through February 3rd, 2012
Where: Peabody Essex Museum, 161 Essex Street, Salem, MA
How: Official Website
What/Why: "Explore the delightful realm of hats – wildly plumed bonnets, silk turbans, sequined caps, embroidered crowns, Sarah Jessica Parker's lime-green fascinator and 250 other elegant and sometimes outlandish styles. Displayed with the wit and whimsy of British milliner-to-the-stars Stephen Jones, Hats reveals the boundless creativity of hat design and our own fascination with wearing these indescribable works of art."
———————–
Big Red & Shiny's Shindig

When: Saturday September 29th, 2012 – 6:00PM
Where: Mills Gallery, 539 Tremont St, Boston, Massachusetts 02116
How: Official Website
What/Why: "You remember that Kickstarter you supported and made a huge success? Well, part of our return is a party! A thank you for your generous support! An evening of shameless celebration at the Mills Gallery, Boston Center for the Arts, gathering artists and art-lovers alike to relax and let loose. 
What to expect: live performances, dance, music, video projections, a pop-up art show and the heaving crowd we plan to draw. Special thanks to the Boston Center for the Arts for making this night possible!"
———————–
The Snowy Day and the Art of Ezra Jack Keats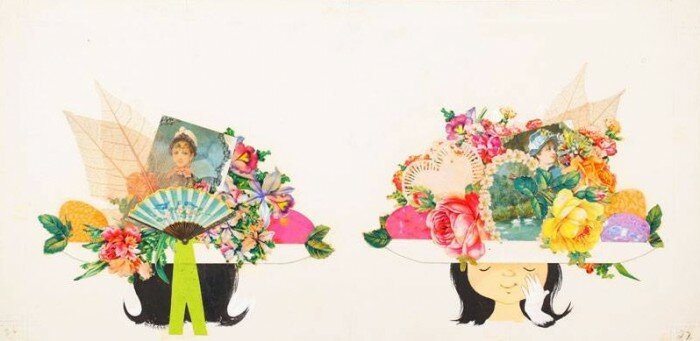 ("They added a picture of swans . . . leaves . . . and some paper flowers.", Ezra Jack Keats)
When: On view though October 14th, 2012
Where: The Eric Carle Museum of Picture Book Art, 125 West Bay Road | Amherst, MA 01002
How: Official Website
What/Why: "The Snowy Day and the Art of Ezra Jack Keats is the first major exhibition in this country to pay tribute to award-winning author and illustrator Ezra Jack Keats (1916–1983), whose beloved children's books include Whistle for Willie, Peter's Chair, and The Snowy Day—the first modern full-color picture book to feature an African-American protagonist. Published in 1962, at the height of the civil rights movement in America, the book went on to become an inspiration for generations of readers, transforming children's literature forever. 
The exhibition, curated by Claudia J. Nahson of The Jewish Museum in New York City, features over 70 original works by the artist, from preliminary sketches and dummies or preparatory books, to final paintings and collages, including examples of Keats's most introspective but less-known output inspired by Asian art and poetry. "
————————–
The Mirror Project

When: On view through November 3rd, 2012
Where: Peregrine Gallery, 150 Waterman Street #6, Providence, RI
How: Official Website
What/Why: "Reflections on Positive Change- An art exhibit and auction to raise funds for larger visions"
———————–
ARTspace Maynard Open Studios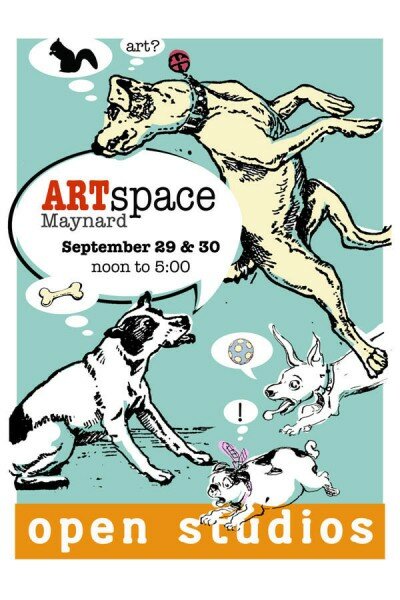 When: Saturday September 29th-Sunday September 30th, Noon-5:00PM
Where: ARTspace, 63 Summer Street, Maynard, MA
How: Official Website
What/Why: List of participating artists here.
———————–
Photovoice: The Art of Empathy

Opening Reception: Friday September 28th, 2012 – 6:00PM
Where: Bloc 11 Cafe, 11 Bow Street, Union Square, East Somerville 

How: Official Website
What/Why: Check out a preview of the exhibition by Lauren Metter of DigBoston here.
———————–
18th Annual Juried Exhibition

(Growth,Rosemary Marchetta)
When: On view through November 4th, 2012
Where: Zullo Gallery, 456A Main St., Medfield, MA 02052
How: Official Website
What/Why: "The Zullo Gallery is a nonprofit, volunteer-run organization originally created by the Medfield Council on the Arts to support and promote the arts through the exhibition of a wide range of fine artwork. It is a place for art exhibition, art education and live music performances. When the renovation is complete, it will also include a cafe. The gallery began in 1988 as a volunteer project of the Medfield Council on the Arts as a way to bring a wide variety of professional art into town for exhibition. "
———————–
Vik Muniz at MIT
(Medusa Marinara, Vik Muniz)
When: Screening of Wasteland, Tues October 2nd-6:30PM | Artist Presentation Weds Oct 3rd -6:30PM
Where: MIT Campus ,20 Ames Street, Cambridge, MA
How: Official Website
What/Why: "Brazilian artist Vik Muniz radically transforms our understanding of image-making by using shifts in scale, photographic manipulation and unexpected materials — from dust and chocolate to grains of sand and industrial garbage — to explore the nature of visual cognition.
While at MIT, Muniz pursues his interests in image production and visual literacy, working with researchers in biology, optics and engineering. In collaboration with Marcelo Coelho, a PhD candidate in the Fluid Interfaces Group, and Rehmi Post, a research scientist at the Center for Bits and Atoms, Muniz develops a process to machine microscopic images onto millimeter-wide grains of sand, which later become large, high-resolution prints.
Co-presented by Pattie Maes, associate professor in Media Arts and Sciences and director of the Fluid Interfaces group."
———————–
The movies that were secret remain secret somehow and a nation forgets its pleasures

When: On view through November 4th, 2012
Where: Carpenter Center for the Visual Arts, Harvard University 24 Quincy Street, Cambridge, MA
How: Official Website
What/Why: "Artist Matt Saunders creates a project for the site—physical, historical and programmatic—of the Harvard Film Archive. Fleeting, hand-drawn shorts screen in the theater during the day when the Archive sleeps, while interventions in the displays and other crannies of the HFA deploy both still and moving image.
Matt Saunders Grounded in painting, Saunders' work crosses boundaries between that medium, photography, and short animated films. Recent one-person exhibitions include the Marian Goodman Gallery in Paris, the Renaissance Society in Chicago and Harris Lieberman Gallery in New York. His work has been seen in group exhibitions at the 2011 Sharjah Biennial, San Francisco Museum of Modern Art, Deutsche Guggenheim, Aspen Art Museum, University of Michigan Museum of Art, Sabanci Museum in Istanbul, and Artists Space in New York, and can be found in the collections of MoMA, SFMoMA, the Guggenheim, the Whitney, UCLA Hammer, and the Harvard Art Museums. As a writer, Saunders is an occasional contributor to Artforum and Texte zur Kunst, among others. From 2007 to 2008 he collaborated with Katarina Burin, Philipp Ekardt, Heike Föll, and Jan Kedves on a project series and exhibition space – the "Institut im Glaspavillon"—on Rosa-Luxemburg-Platz in Berlin. "
———————–
An Evening of Recent Films by the Quay Brothers

When: Saturday September 29th, 2012 7:00PM
Where: ICA, 100 Northern Avenue  Boston, MA 02210
How: Official Website
Cost: $8 members/$10 non-members & students
What/Why: "Spanning a 30-year career, Stephen and Timothy Quay are two of the most distinctive voices in animated film. The ICA presents two of their newest works in an evening of astounding animation.
Through the Weeping Glass: On the Consolations of Life Everlasting (Limbos and Afterbreezes in the Mütter Museum)  (2010, 42 min.) Following a visit to Philadelphia's renowned Mütter Museum and the College of Physician's Historical Medical Library, the Quays examine the anomalies, curiosities, and oddities of this historic medical collection to create Through the Weeping Glass, their first film made in the US.
Mask (Maska, 2010, 23 min.) Based on Stanislaw Lem's novel, Mask is set in a technologically developed, but feudal world. Beautiful robot Duenna was created by a cruel, but powerful figure to carry out a mysterious mission. Now she will be forced to choose between a ruthless deed and pursuing the love of a stranger. Haunting and beautiful, the film includes the  dream-like music of Polish composer Krzysztof Penderecki."
———————-
Concrete Illusions: Public and Private Spaces in Puerto Rico

When: On view September 28th through November 10th, 2012
Where: LA GALERÍA at Villa Victoria Center for the Arts, 85 W. Newton Sreet, Boston, Massachusetts 02118
How: Official Website
What/Why: "LA GALERÍA at Villa Victoria Center for the Arts presents the U.S. premiere of José Hernández Castrodad's art collection. An advocate of contemporary art in Puerto Rico, Hernández Castrodad provides space and support for emerging artists. The exhibit focuses on re-visioning urban spaces in the Caribbean. Guest Curator: Norma Vila Rivero."
———————-
MICE 2012

When: Saturday September 29th, 2012 10AM-7PM
Where: University Hall, 1815 Massachusetts Ave, Cambridge, MA 02140
How: Official Website
What/Why: "An event dedicated to independent comics, webcomics and 'zines. Featuring over 150 regional artists and a full day of comic-related programming."
———————–
The Work of Liliana Folta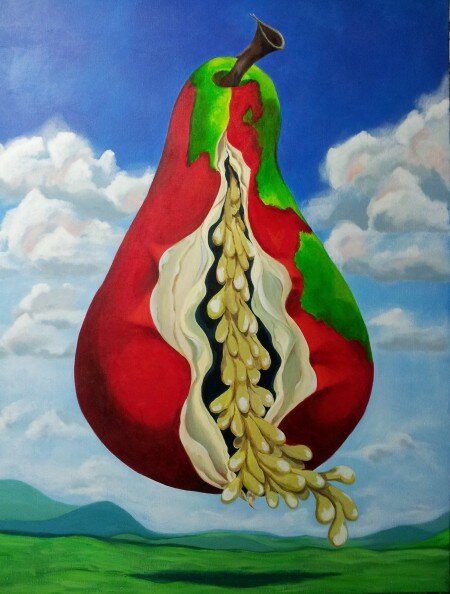 When: On view through October 28th, 2012
Opening Reception: Thursday October 4th, 2012 –  7 pm -9 pm
Where: AmazingThings Art Center, 160 Hollis St, Framingham, MA 01701
How: Official Website
What/Why: "The exhibit is a selection of early and new art works that includes paintings and contemporary ceramic sculptures.  The mixed media installation is collaboration with Mike Vickers in light effect and Gustavo Jiménez with experimental sound.
Folta was born in Buenos Aires, Argentina. Her art works are representation of her existence.
The process of the work mostly is very spontaneous and the rest comes along with what her subconscious has been saving in her bank of memories, throughout life and the happening of the moment. "
———————–
New Spins / Playing with Dolls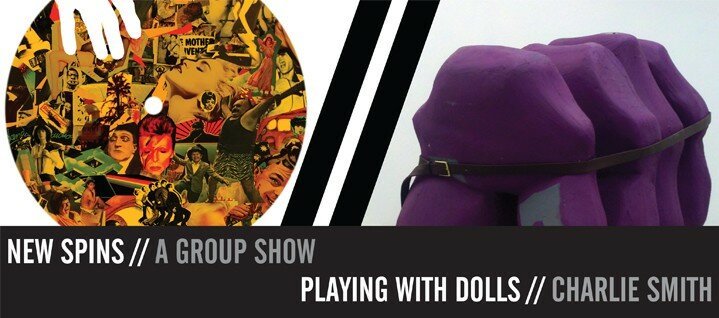 When: On view through October 20th, 2012
Opening Reception: Friday September 28th, 2012 7-10PM
Where: Lincoln Arts Project, 289 Moody Street, Waltham, MA
How: Official Website
What/Why: "We are excited to announce our first duel show, including our first solo show — with a shared reception.
NEW SPINS
Inspired by a digital age that encourages the remixing of musical content, this show attempts to recreate that same energy and practice into the visual medium. New Spins is a curated collection of visual re-interpretations of album artwork of the past from 25 local artists.
PLAYING WITH DOLLS
Rear ends, plastic, and dirty words; new stuff by Brooklyn-based artist Charlie Smith.
Featuring live music from DJ Mars Stackmon"
———————–
Smithsonian Museum Day

(Otter hangin' out at the EcoTarium in Worcester)
When: Saturday September 29th, 2012
Where: List of participating Museums in Massachusetts here.
How: Official Website
What/Why: "In the spirit of Smithsonian Museums, who offer free admission everyday, Museum Day Live! is an annual event hosted by Smithsonian magazine in which participating museums across the country open their doors to anyone presenting a Museum Day Ticket…for free."
———————–
The Inspection House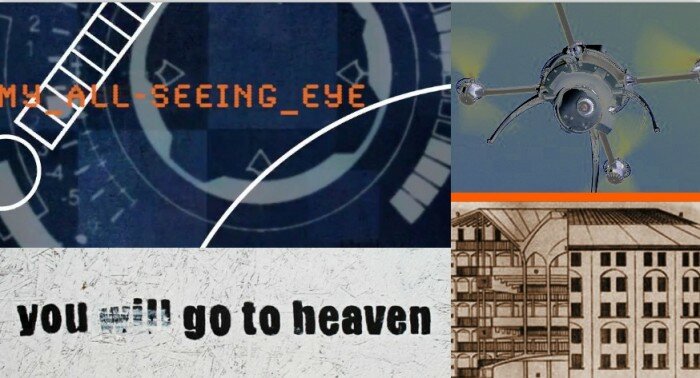 When: Thursday October 4th, 6-10PM
Where: Atlantic Works Gallery, 80 Border Street, East Boston, Massachusetts
How: Official Website
What/Why: "It's time for another art event, this one featuring new art from Martha McCollough and Matthew Keller. It's going to be a big one!!
If you can't make it to any of the others come to this.
Martha and I are using the space to show some installation, painting, and video all centered around the theme of the Panopticon. While Martha goes into issues of surveillance, social control, and paranoia, I decided to work with ideas of religious zealotry and voyeurism.
The event will have awesome food catered by Bitter Science. My friend and coworker Sam Olivari has agreed to cook for us again, and I'm pretty excited to see what he comes up with this time!
So come on out to Atlantic Works in East Boston and let's have a great time!! As always, there will be wine and beer to liven up the place!!!!"
————————
Show and Tell

(Patagonia Glacier 2, prior work by Ginny Zanger)
When: Thursday October 4th, 2012 6-8PM
Where:  Uforge Gallery, 767 Centre Street, Jamaica Plain, Massachusetts
How: Official Website
What/Why: "ABOUT THE SHOW: The show is based on the glory days of kindergarten when bringing in an item to school and sharing it with the class brought utter joy and excitement. 16 artists, including one as far away as Alabama will display a single work of their choosing along with an opportunity to share their process and inspiration during a special talk back for the public on Sunday, October 14th from 5-7pm at UFORGE Gallery.
FEATURED ARTISTS: 
Mary Burgess, Mary Churchill, Brian Crete, Dez DeCarlo, Rob Festa, John Gayle E.C. Gower, Sally Guy, Marnie Jain, Chintia Kriana, Susan Leskin, Mark Logue, Amanda Lomax, Mardi Reed, JoAnne Steeves, Ginny Zanger"
———————–
America in View: Landscape Photography 1865 to Now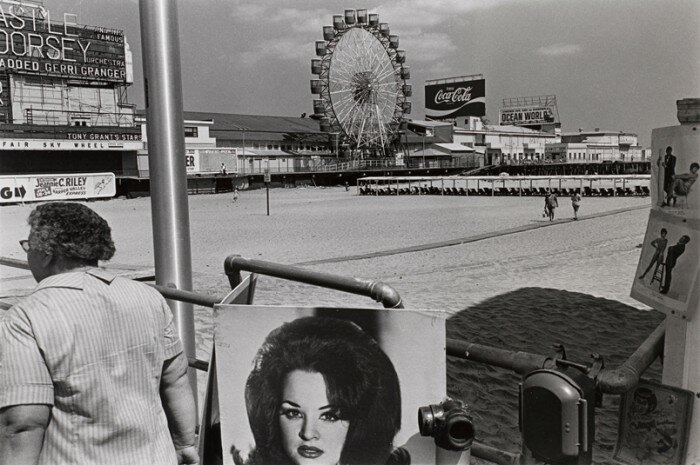 (Lee Friedlander, Atlantic City)
When: On view through January 13th, 2013
Where: RISD Museum of Art, 224 Benefit Street Providence, RI 02903
How: Official Website
What/Why: "A broad panorama of our country's topographies and correlating narratives, America in View reveals a nation's ambitions and failings, beauty and loss, politics and personal stories through about 150 photographs spanning nearly 150 years. 
Ranging from 19th-century albumen prints documenting the pristine drama of the Western landscape to contemporary digital images that construct newly imagined visions of post-industrial America—the show is drawn primarily from the Museum's collection. It features objects new to the collection, including major gifts from the late landscape photographer Joe Deal (Provost and Professor, Rhode Island School of Design) and his widow, Betsy Ruppa, as well as gifts from friends and colleagues in Deal's honor. "
————————————————————-
Did I forget something? Let me know!
————————————————————-
Hey..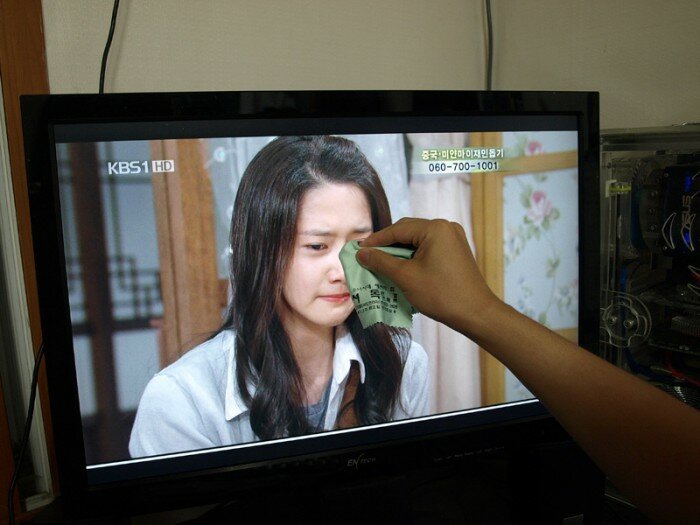 ..don't cry because the Elsewhere reception is over, smile because it happened you have a month to head back to The Distillery Gallery (hours 9a-5p Monday-Saturday) and see it all again.
So dry your eyes and have a lovely weekend ♥