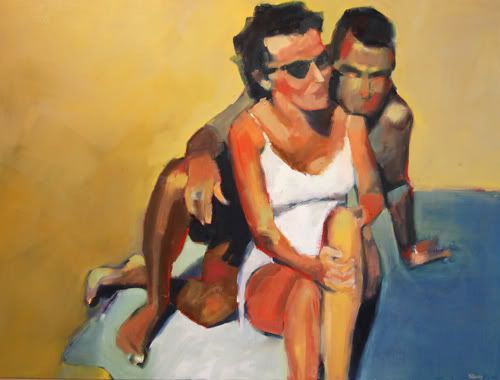 (Beach Couple-Beth Dacey)
Happy Friday! Boston Fashion Week is in full effect (yes, we have one) and the 80 degree weather is forcing me to rummage through my storage unit for summer clothes once again.  Bikinis are business casual, right?
This weekend, there are a few fun events on the radar to keep your weekend, or at least your Saturday, jam packed.
On the Lord's Day, I got nothin'. Just hunker down with a bowl of Kashi, flannel, and watch America's Next Top Model marathons on Bravo until the sun sets.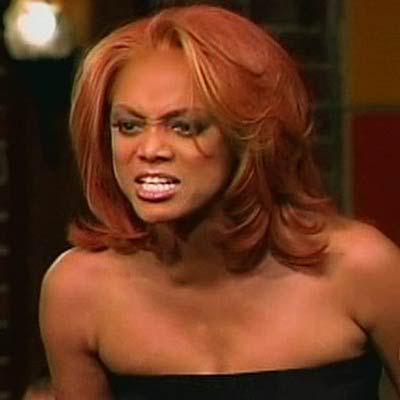 Ahh, Serene Sundays with Tyra.
———————————————————
First-Ever MICE(Mass Independent Comics Expo)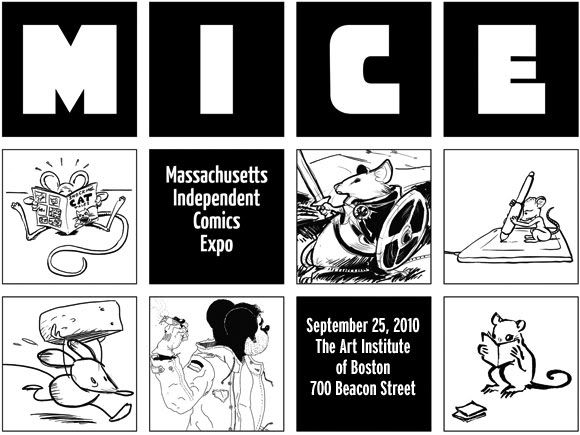 When: Saturday September 25th, 2010 – 10:00AM-6:00PM
Where: The Art Institute of Boston
700 Beacon Street, Boston, MA
How: Official Website
What/Why: "A show dedicated to independent, alternative, small-press and self-publishedcomics, webcomics and 'zines. With over 50 comics artists and writers offering their work, as well as comics-themed panels and workshops, MICE will be a treat for local comics readers or anyone interested in the unusual, the creative, the entertaining and the outrageous. While most of the exhibitors will be from the Boston area, comics creators from all over New England and New York will be represented, including a contingent from the Center for Cartoon Studies in Vermont.
Visitors to MICE will find comics of all subjects and for all ages: serious graphic novels, exquisite hand-made artists' books and photo-copied mini-comics and 'zines, as well as traditionally-formatted comic books of all genres from outside the mainstream publishing world."
—————————————————————————————
Transcendental Realism: The Art of Adi Da Samraj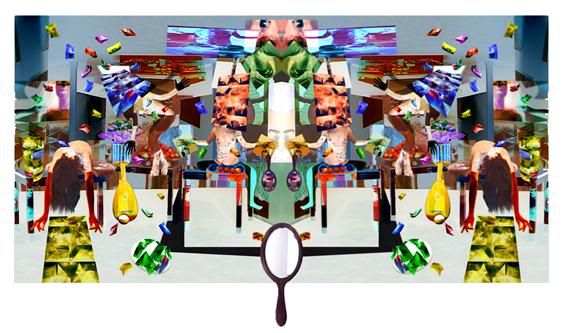 (The Pastimes of Narcissus I)
When: Saturday September 25, 2010 7:00PM
Where: MIT
77 Massachusetts Ave
Cambridge, MA 02139
(At Killian Hall, building 14, inside the Hayden Library Building)
How: Official Website
Cost: $10
What/Why: "Adi Da Samraj is an extraordinary artist who merges spiritual vision with precise use of color, form, line, and geometry to create an aesthetic of profound beauty, light, illumination, and depth.
This wonderful event will be an introduction to the Art of Adi Da Samraj, presented by Stanley Hastings, with slides and video, followed by a 35 minute Image-Art screening with live musical accompaniment by special musical guests John Wubbenhorst (Indian flute) and Samrat Kakkeri (tabla)"
——————————————————

Smithsonian Magazine Museum Day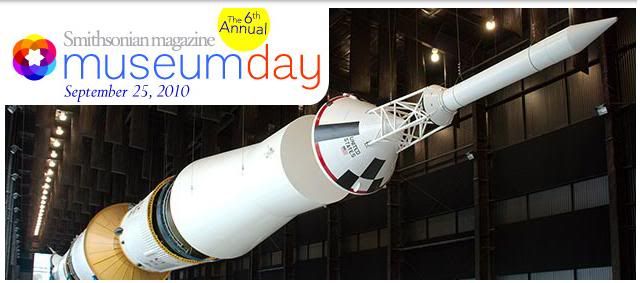 When: Saturday September 25th, 2010
How: Official Website (Participating Mass Museums)
What/Why: "Museum Day is an annual event hosted by Smithsonian Media in which participating museums across the country open their doors for free to anyone presenting a Museum Day Ticket."
NOTE: You must download the ticket off their website. I have no idea why they are requiring one, just giving you the heads up in case you don't have a printer at home.
————————————————-
South End Open Studios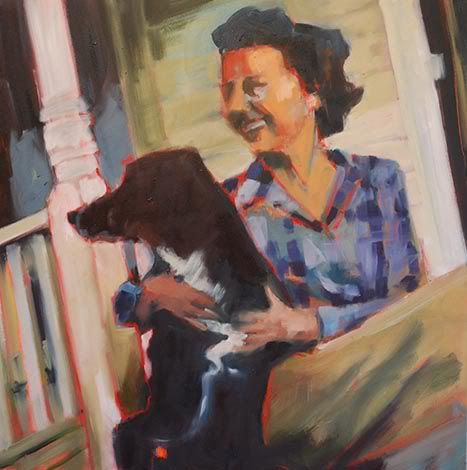 (Woman with Dog-Beth Dacey)
When: Saturday, September 25th & Sunday, September 26th
Where: Map/Listing of Participating Studios
What/Why: " South End Open Studios is your chance to meet over 250 artists working in their own studios and in a variety of group environments. You will encounter work that is both familiar and new to you; You can purchase work directly from the artist who created it; And you chat with artists you would like to learn more about or visit again after Open Studios. Whether you have come to South End Open Studios for a number of years or this will be your first visit, you will be impressed by the incredible range of work there is to experience. Each stop along the self-guided route will introduce you to artists working a in range of media…oils, watercolors, photography, sculpture, jewelry, mixed media, fiber arts, ceramics, wood, glass, and metal as well as other types of visual and performance arts."
—————————————————————
UPDATE: Jamaica Plain Open Studios
(Joshua Hanson)
When: September 15th and 16th 2010
Where: Map/Listing of Participating Studios
How: Official Website
What/Why: "We are thrilled to come together as a group to open our studios and sites to neighbors and friends. The Jamaica Plain community of artists is diverse and plentiful, representing a wide variety of mediums and disciplines.This event is for those who are curious about what creative resources exist within Jamaica Plain, those who like to view artwork close to the source of its creation, and for those who like the opportunity to purchase original artwork from the person who actually created it.Here is the chance to visit us where it all begins! Each artist will be on hand to answer questions about the artwork and how it is created. Start at one of our individual artist's studios or park near one of our Artist Group Sites, pick up our map and wander on from there."

Aside: I just have to say, googling pictures of Tyra has quickly become the highlight of my morning week life morning. ♥