My Secret Boston is a pretty great resource for off-the-beaten path things to do in our fair city in terms of food, shopping, entertainment, the arts, music, and a favorite section of mine, "Cheap and Free".
A few items added to my To Do List:
The first floor and gallery of this largest membership library in North America are open at any time, including part of an art collection so valuable it formed the nucleus of the Museum of Fine Arts.
10½ Beacon St. Beacon Hill
Boston, MA, 02108
617.227.0270
——————————————————————————————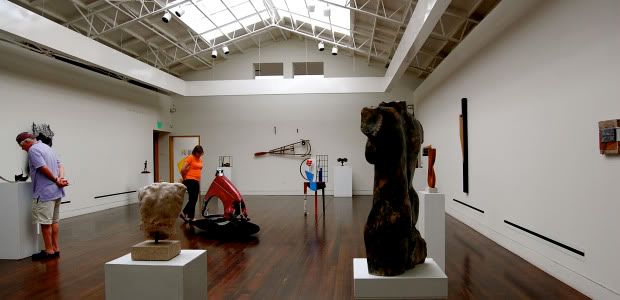 Founded in 1914, the museum has an unparalleled collection of the works of Edward Hopper, Robert Motherwell, Claes Oldenburg, William Merrit Chase, Mary Fassett, Andy Warhol, Joel Meyerowitz and many other Provincetown-connected artists.
Provincetown Art Association and Museum
460 Commercial St.
Provincetown, MA, 02657
508.487.1750
——————————————————————————————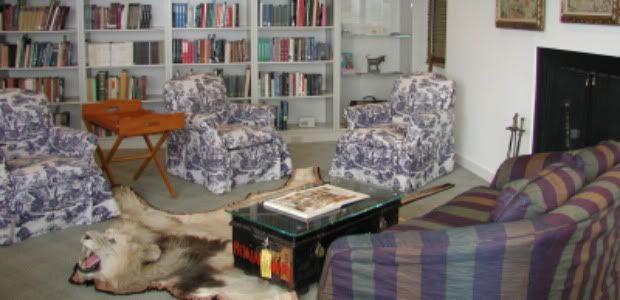 What makes this collection really unique is the assortment of objects Hemingway accumulated in his real-life adventures: the cartridge bag he carried as an ambulance driver during World War I and pieces of the shrapnel taken from his legs when he was wounded by a mortar shell in 1918.
Columbia Point
Boston, MA, 02125
617.514.1530
——————————————————————————————
The Adams National Historic Site was home to not one, but two presidents, John Adams and John Quincy Adams.  The site includes the two adjoining modest saltbox houses where the presidents, father and son, were born, and the impressive mansion where they later lived, which is crowded with 78,000 artifacts from their eventful lives including the first furniture used in the White House, the desk on which the Massachusetts constitution was drafted, and the imprint used by John Adams to seal the Treaty of Paris ending the Revolutionary War and by John Quincy Adams to seal the Treaty of Ghent that ended the War of 1812.
Adams National Historical Park
1250 Hancock St.
Quincy, MA, 02169
617.770.1175
——————————————————————————————
The oldest historical society in America, founded in 1791, the society also has works of art by John Singleton Copley and Gilbert Stuart and a portrait by John Trumbull of George Washington commissioned by Jefferson for Monticello. Rotating exhibitions are open to the public, there's a free public art and building tour on Saturdays at 10 a.m, and other historic items can be viewed by appointment.
Massachusetts Historical Society
1154 Boylston St. near Massachusetts Avenue
Boston, MA, 02215
617.536.1608
——————————————————————————————
The Boston University-owned building hosts events and functions including the North American Print Biennial, the Arches Student Print Exhibit, and student gallery showings. All are free, and complimentary wine and beer is also often served.
808 Commonwealth Ave. at Boston University
Boston, MA, 02215
617.353.3350
——————————————————————————————
This unlikely garden consists of winding sidewalks lined with living shrubbery and miniature trees, punctuated with benches and tables where you can read a book, chow down on lunch,or get some sun. And it's on the roof of a parking garage, six stories above the din, with a great view of the Boston skyline and Cambridge universities. It's free if you can find it the entrance to the Cambridge Center garage from Broadway that says "Roof Garden." Just take the elevator to the top.
4 Cambridge Center Kendall Square
Cambridge, MA, 02142
————————————————————————————-
Free monthly stargazing on the third Thursday of every month including a public presentation by professional astronomers, authors, and others.
60 Garden St.
Cambridge, MA, 02138
617.495.7463
———————————————————
My Secret Boston is informative, easy to navigate, and usually has an interesting fact or two if you hover over the highlighted text in many of their descriptions.
Have fun exploring the city! ♥