It is with great pleasure, on the one year anniversary of Balloon Boy, that I bring you…The Weekly Wrap-Up!
—————————-
Fort Point Open Studios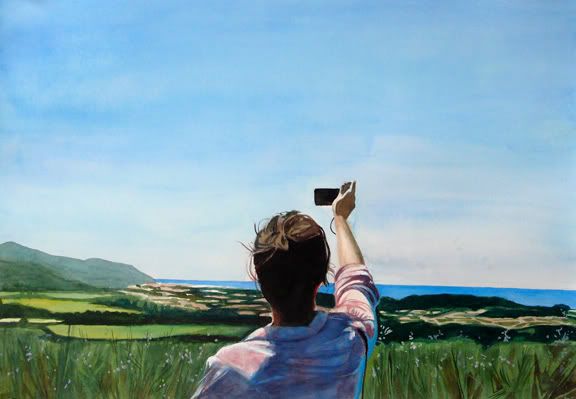 (Velia, Chris Faust)
When: October 15-17th, 2010
Where: Locations of Participating Artists
How: Official Website
What/Why:" Twice each year the artists of Fort Point invite the public to visit our studios. Open Studios is an opportunity visit studios, meet artists, and see the work in the environment where it was created. Most of the artwork you see is available for purchase.Visitors to Open Studios pick up a map and directory brochure, and can walk from building to building, exploring our historic warehouse neighborhood. All Open Studios Events are free to the public, with free parking."
————————————————————
Kris Lewis at Arden Gallery
(Sarah-Kris Lewis)
When: October 5th-30th, 2010
Where: Arden Gallery 129 Newbury Street, Boston MA
How: Official Website
———————————
Boston Antiques and Design Show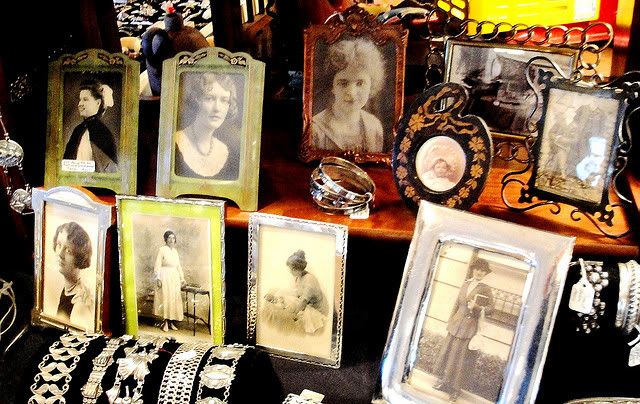 When: October 16-17th, 2010
Where: Shriner's Auditorium, Wilmington, MA
How: Official Website
What/Why:" The shows that made our reputation as the leading antiques and design show producer in New England. Thousand of people attend these shows each year, from the casual collector, to the serious investor to the home decorator. Whether you have $25 to spend or $20,000, there is something for every budget."
———————————————-
2010 Farm Fashion Tour
When: Saturday October 16th, 2010
Where: Codman Community Farms / 58 Codman Rd Lincoln, MA 01773
How: Official Website
What/Why: "Farm Fashion Tour is an exhibition of sustainable food and fashion, dedicated to inspiring urban consumers to eat locally, dress sustainably, and become more conscious consumers.
Making three stops within Massachusetts, the 2010 Farm Fashion Tour features ethical fashion and trunk shows on local farms and farmers markets, complimentary organic fare, art, and documentary media that will alter the way you think about your food and wardrobes. Codman Farm is famous for its beautiful landscapes, thriving community garden plots & sustainable animal husbandry practices. This is the final stop on the tour and will celebrate local agriculture, community farming, and fashion with exclusive farm tours, demonstrations, and an ethical fashion show  you won't forget."
———————————————-
Proof of Purchase
When: October 15–17th, 2010 12–5 pm
Where: Samsøn 450 Harrison Avenue / 29 Thayer Street / Boston, MA 02118
How: Official Website
What/Why:"The School of the Museum of Fine Arts, Boston and samsøn are pleased to bring back Proof of Purchase, a unique art sale and fundraiser. The event showcases hundreds of original, postcard-sized works by artists and Boston personalities, each for sale at the bargain price of $50. The twist? You won't know the identity of the artist until your purchase is made.With all the art priced and sized (4×6 inches) the same, you have just as much of a chance of scoring a piece by a famous artist or local personality as you do a first year art student. Works have been donated by participants, so all proceeds directly support the creative and professional development of SMFA students through scholarships."
——————————————
Wizard World New England Comicon
When: October 15-17th, 2010
Where: John B. Hynes Veterans Memorial Convention Center/ 900 Boylston Street Boston, MA 02115
How:Official Website
Cost: Tickets start at $25
What/Why:"James Marsters, Charisma Carpenter, Nicholas Brendon, Amber Benson, Clare Kramer and Mercedes McNab of "Buffy the Vampire Slayer" are among the celebrities and industry professionals at Wizard World New England Comic Con, part of North America's largest pop-culture touring expo, Oct. 15-17 at the Hynes Convention Center in Boston.  Thousands of fans will be on hand to celebrate the best in pop culture: movies, comics, toys, video gaming, television, gaming, original art, collectibles, contests and more. Other stars scheduled to appear include Ernie Hudson, Luciana Carro, Gary Sohmers (appraiser, "Antique Roadshow) and Jessie "Young Gunz" Godderz ("Big Brother 10 and 11"). "
…
Wait. I have SO many questions:
#1. First of all, the cast of Buffy the Vampire Slayer?  Don't get me wrong, I may or may not have watched BVS in my heyday and had the Buffy doll. Two of them but why are they being resurrected now? 12/21/12?  I think it is hilarious that the lusty and villainous Spike who mercilously devoured humans and severed jugulars…
is now..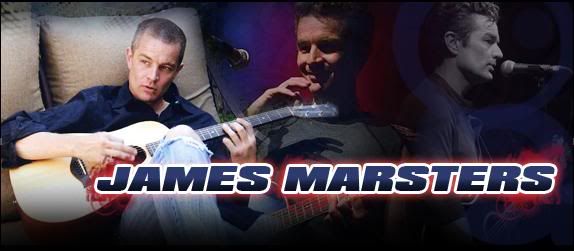 …an acoustic guitar player at New England comic con??
#2. Adam West will be there AND OBAMA?!  Or should I say..Obama will be there…AND ADAM WEST?!?! And they phrase it as "Barack Obama is in the house!" Our President and Batman will be in the same building with Storm Troopers and Suicide Girls?
(

)
#3. GARY SOHMERS?
..but you should. ♥