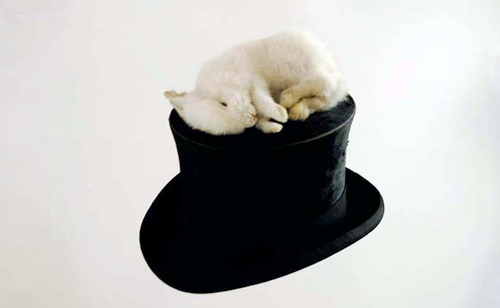 (Polly Morgan)
Twitter has been opening up a whole new world for me.  Lots of people posting interesting links that I wouldn't normally get a chance to see on my regularly perused blogs…fine, I'm warming up to the service.
 ————————————
Polly Morgan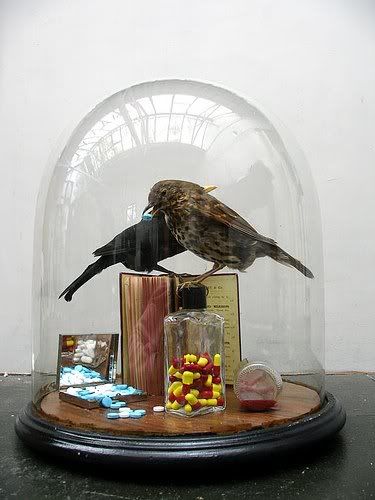 "Polly Morgan is British and lives and works in London.  She was born in 1980 and began working as an artist in October 2005.  A love of animals and a desire to preserve them led her to learn taxidermy, under the tutelage of taxidermist George Jamieson.  Since then she has gravitated towards making still lives with the animal as subject.  Her intention was never to mimic the natural habits of animals, as they are traditionally displayed, but to place them in less expected scenery.  The scale and settings are often unnatural, but the animals are never anthropomorphized.  Seeing them out of place encourages us to look at them as if for the first time; a rat sheds its association with horror and disease and can be rightly viewed as a beautiful animal"
 See more of Polly's work on her site.
—————————————————
Lionheart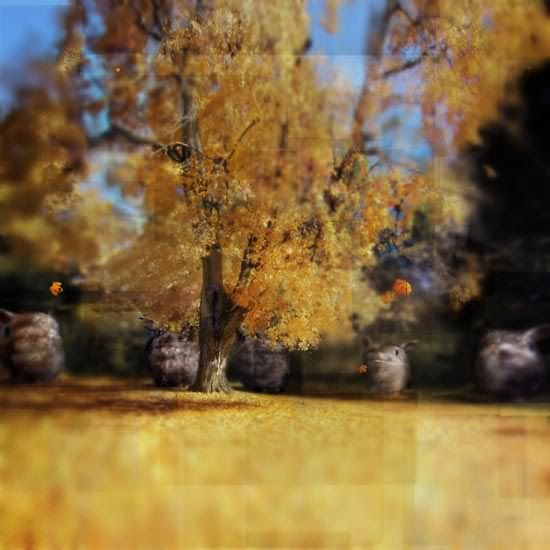 "I'm pleased to report that we will once again be graced with the luminous visions of Chris Berens, as his latest exhibition "Leeuwenhart" — or "Lionheart" — opens on October 22nd at Roq la Rue in Seattle. Building upon the revelation of the birth of his daughter, Emma Lionheart Berens, Chris draws us into a peaceful, atmospheric woodland inhabited by a host of strange forest spirits"
No surprise I'm a Chris Berens fan.  Came across info about his new show Lionheart on Erratic Phenomena and had to share.

Official Site of Chris Berens. 
(via Erratic Phenomena) 
————————————————————- 
Introduction to Drawing Techniques online with Tate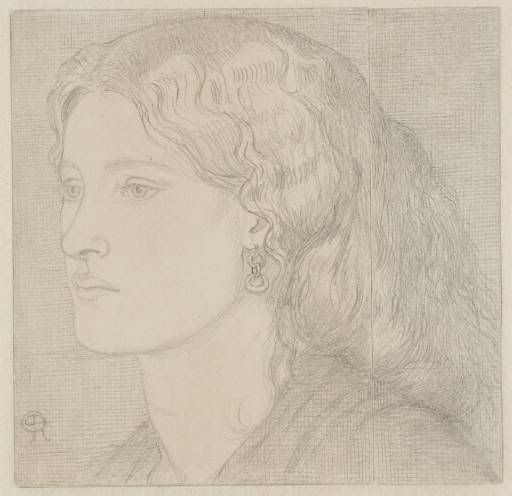 (Fanny Cornforth- Dante Gabriel Rossetti)
"Sketches, still lifes and studies – drawing is often considered as the primary method of artistic expression.This course introduces you to a variety of drawing techniques, using a combination of video tutorials and examples of work by artists in Tate's collection. See exclusive video footage of artists explaining their drawing practice, learn at your leisure and also discuss your works with fellow students in the online forum.The Introduction to Drawing Techniques course costs £20 for unlimited access and can be purchased online. Find out more about the course content in the course overview."
I should probably take this course, I am horrible at sketching.  I will just watch the markets and sign up during a favorable USD -> GDP FX day.  But really, £20 is so cheap, and you know any program organized by the Tate has GOT to be amazing.
Learn more about the Tate's Introduction to Drawing course here.
 ———————————
Robin Luciano Beaty's Studio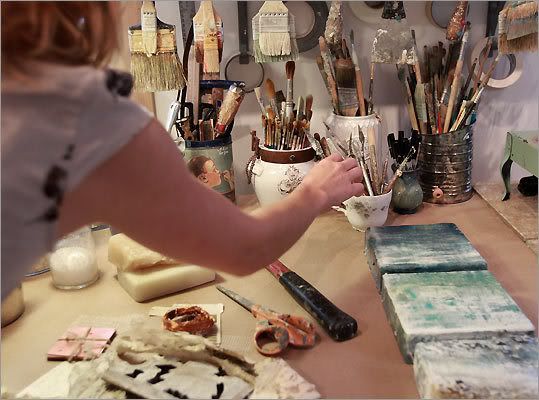 Was reading the article "Homeowners show off DIY Projects" on Boston.com and I fell in love with painter, Robin Luciano Beaty's studio she designed. 
-pushes toe around in dirt- want.
—————————————————-
Lady Gaga Barbies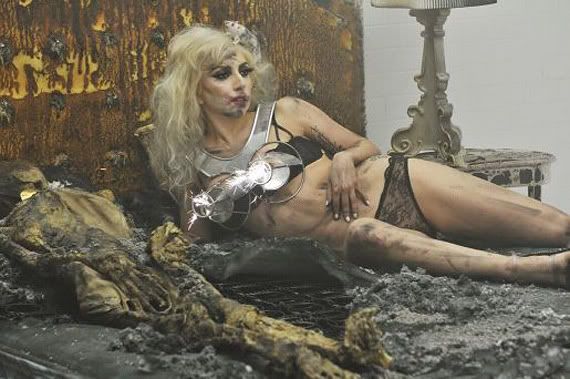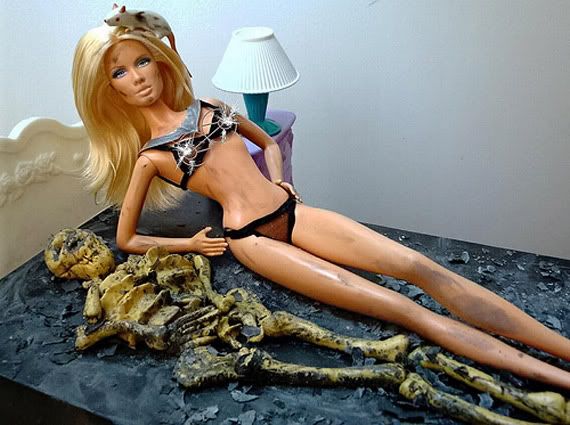 Ridiculous link. I'm pretty late to the game on this one, but these Lady Gaga Barbies made me smile.
 —————————————
Water2capes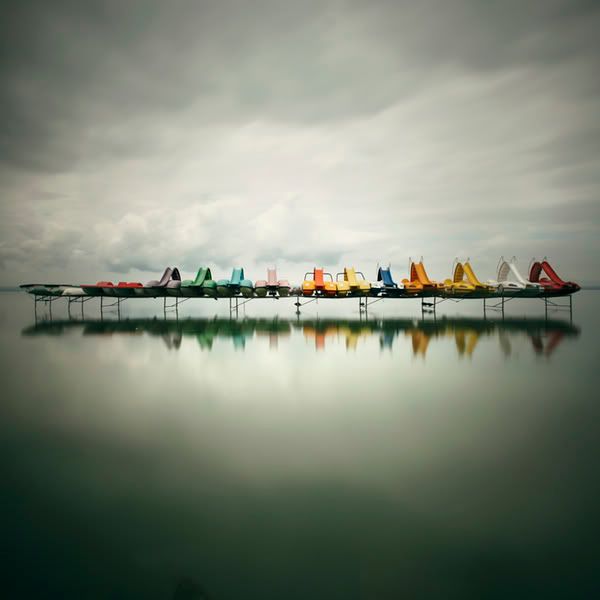 Loved this series of photos on Behance from Akos Major.  Nice to just zone out to the pictures and serene music for a minute during amidst the chaos of the work week.
 ——————————————————
Let's Fly Away Now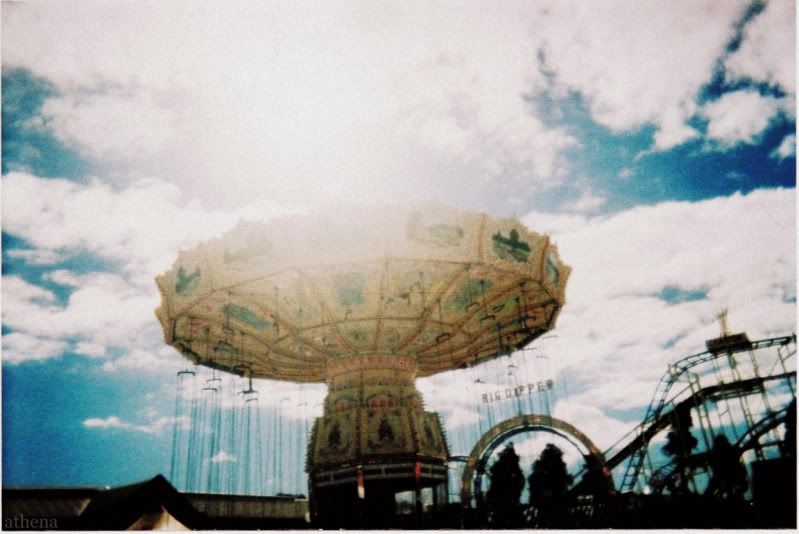 A storm. A tiny girl.
A tiny piece of sea-glass caught in her heart. 
Eyes opening and limbs unfolding, akin to newborn deer. 
Lungs dancing like ghost swans; warm breath melting iced veins. 
Now everything was beautiful, less distant. 
Dreams resumed once Sleep returned, like the songbirds in Spring.
Unrelenting, this feeling grows, and it is stronger than a lion. 
Not usually into poetry, I thought Athena of Lets Fly Away Now is pretty talented.  Her words are ripe for being linked up on an artsy photodump tumblrs. Don't look at me like that—totally different from FLUX.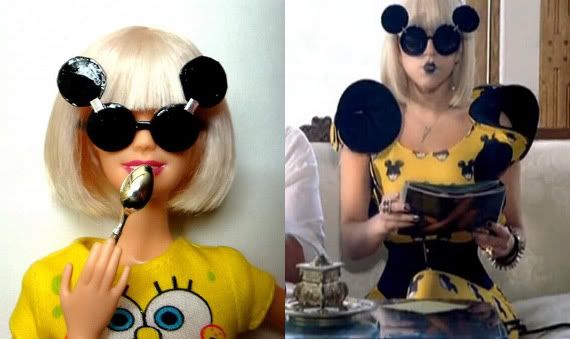 right? ;} ♥