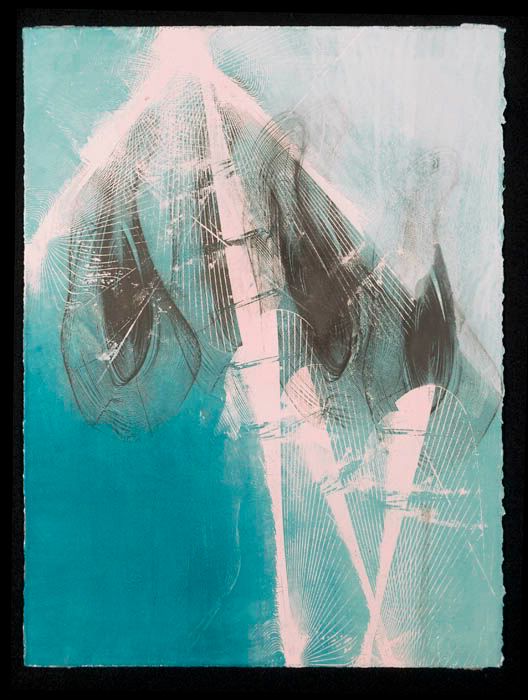 (Untitled-Dorothea Van Camp)
The weather was perfect this weekend for the Fort Point Open Studios which I had the pleasure of attending with noted photographer, Rewan Al-Haddad.
We ventured through as many of the twelve participating buildings as we could, and especially enjoyed The Artists' Building and Midway Studios.  While I love seeing everyone's latest and greatest creations, I equally appreciate the opportunity to take a peek at artists' studios.
It's always interesting to see what personal menageries and structures artists have erected in their live/work spaces.  I have since decided I need to inhabit an ob$cenely large loft at some point in my life with 30 foot ceilings, exposed piping and poorly insulated windows that will run my winter heating bills through the roof.
Got to chat up a few of the participating artists, and noted a few more I'll have to catch in the spring as everyone was out in full force shootin'shit/purchasing/eating communal tootsie rolls.
Few highlights:
Speaking with Doug Urbank who also happens to win the FLUX. Best Studio Award: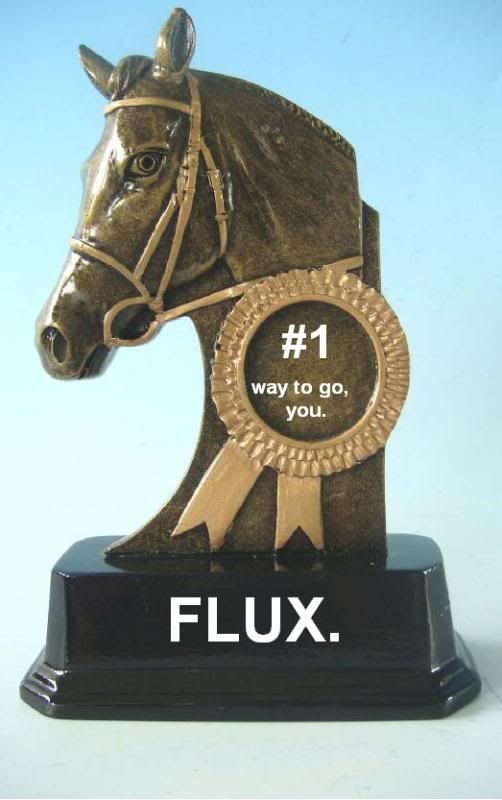 Yes, that just happened.   Congrats!  Doug hosts an experimental music radio show, does loads of video/film work and showcased drawings of figures inspired by horror films during the open studios.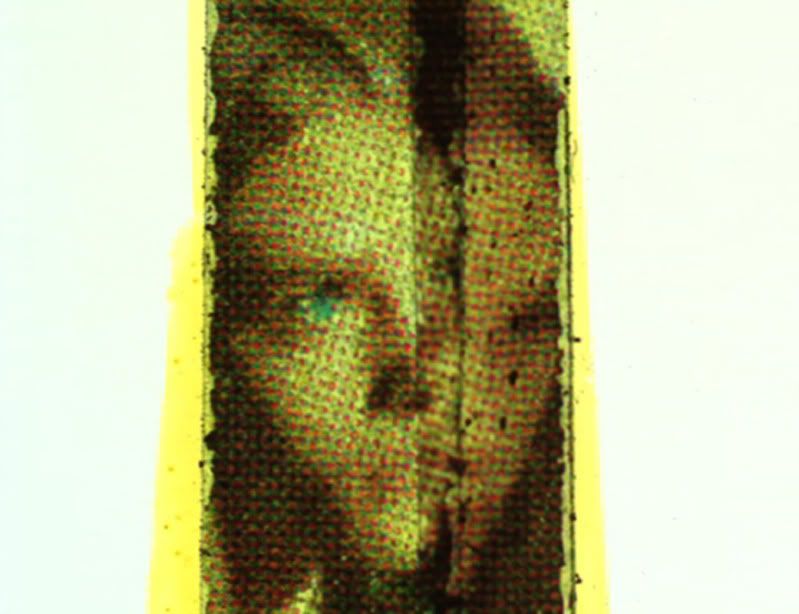 ——————
Popped into the studio of Dorothea Van Camp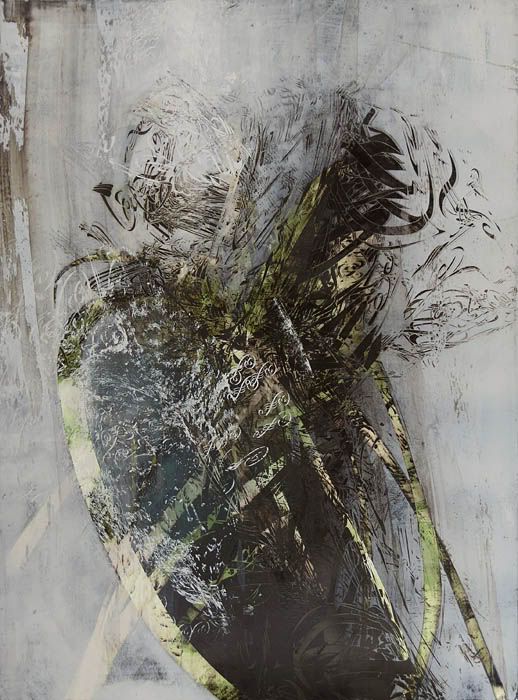 (Untitled)
-whose studio featured her work alongside some of Jeffrey Heyne's Muybridge inspired images currently on display at NKGallery in the South End.  Dorothea's pieces are mainly comprised of whirling shapes and designs often clouded with wax that while abstract, are representational in their own way-some appearing as though they could be portraits.  I am very happy to have stumbled upon her work.
——-
Briefly caught up with Jennifer Lewis, who is one of the artists I mention as a local favorite in my interview with Phi Design Group.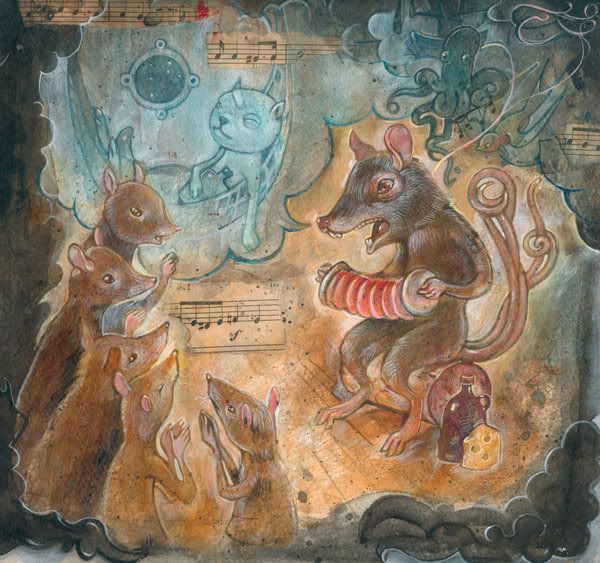 (Follow me Wayfarers)
I always love seeing what she is up to. This show featured some great paintings and creative mounted creature heads that resemble hunting trophies.  Another nice thing I find about Jennifer's amazing work is that even as she has grown over the years, her pricing has always remained fair.  If you missed her at the Open Studios, you can sometimes catch her work in the rotating Fort Point Arts Gallery next to Flour Bakery on Farnsworth Street.
——-
Spoke a bit with Danny DeMiller who is QUITE the character.
Definitely the host with the most, serving up pasta salad, lemon ices, and apple crumble alongside work in his amazing studio.  Aside from painting abstract pieces, Danny dabbles in other mediums, most recently… clock building(was that your first guess?) He proudly pointed out one timepiece dedicated to the many roaming felines who share his space.  I will need to catch up with Danny sooner rather than later to pick his brain. For as big of a personality as he is, the artist is quite modest and only shows off his work during the open studios.  Had another one of those moments where I thought to myself, how can FLUX. help showcase this awesome Boston artisan?
————-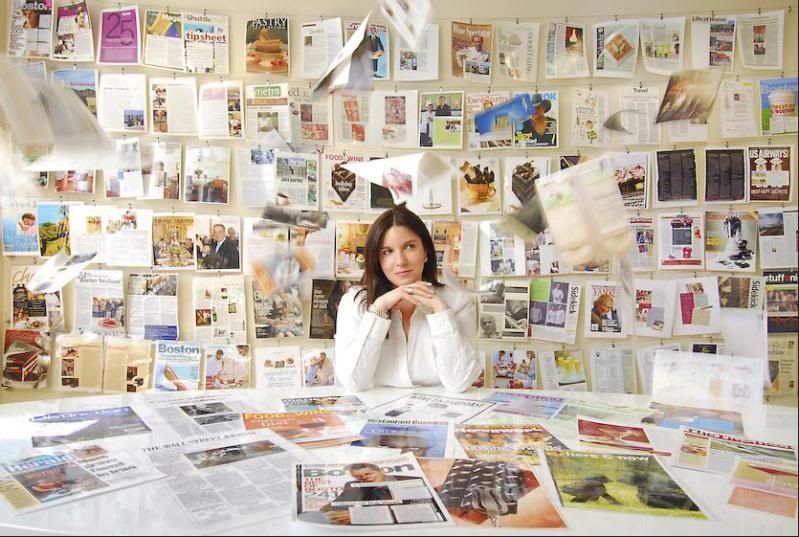 A photographer herself, Rewan was especially taken with the work of Eric Levin who opened his impressive commercial studio space for the weekend to showcase his pieces from "..Up and Left-Landscapes and Other Curiosities from a Photographer's Trip Across the USA".
They really were amazing rural scenes which we decided were shot in Wyoming, even though neither of us have been.  Rewan and Eric had a chance to geek out and the host suggested we peruse his unassuming portfolio flopped over on an ottoman before leaving. We took the bait. Chock full o' gorgeous fashion photography, several Stuff @ Night campaigns..and then we came across shoots featuring Rihanna, Kanye, Morgan Freeman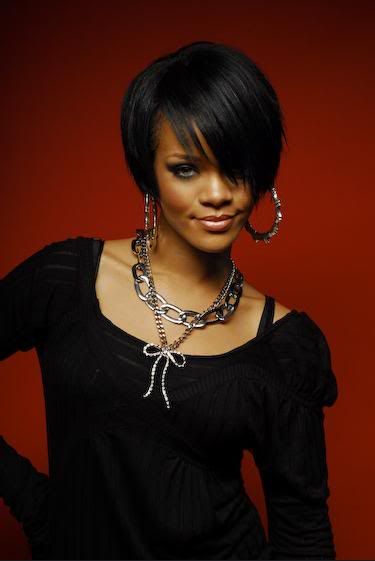 ..just some relative unknowns. yes, we were both impressed.  Not just by the subject matter, but of the quality and richness of his work.
——————————-
In the realm of the I'll-call-you-when-I-make-my-first-million, I loved the cloud photography of Peter Harris from whom I learned about the existence of enormous Polaroid printing machines(one of which is housed at Mass Art in Boston!)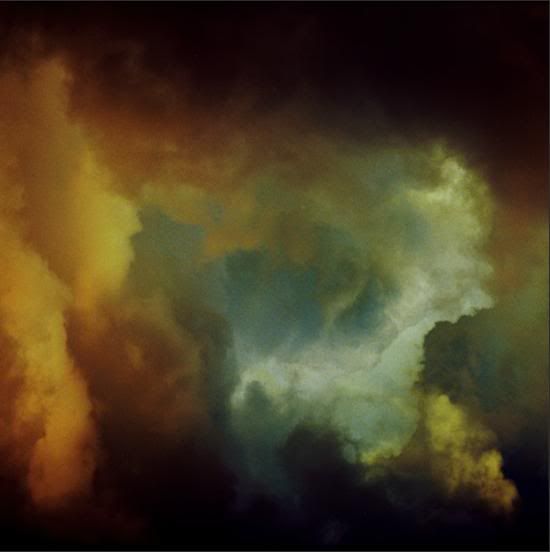 (Ornate)
Also, the paintings of Lisa Knox, who has a gorgeous space and offers painting workshops in Drawing, Portrait Painting, etc through Fort Point Studio School. I was unable to catch up with Lisa in her understandably popular space, but after reading her eloquent Artist's Statement, I wish I had elbowed through the masses!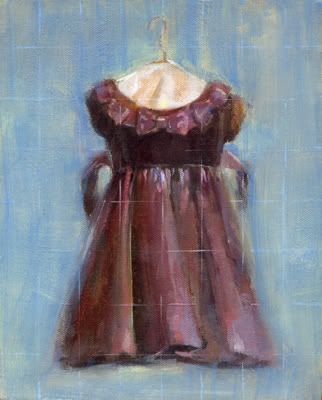 (Sarah's Dress No. 1)
"I look up and see a dress. I look down and paint an artifact, a fossil, a molted transparent shell from another time. Though I analyze the dress as I would an object in a still life, I render the form to evoke the transitory passage of time – knowing that the garments' owner has grown older and changed."
—————————-
The Open Studios were a great success and if you missed this one, I HIGHLY recommend making it a point to check out the next event in the Spring.  But don't worry, I'll keep you in the loop! ♥