your statement is inside x the foundry equation x night fleet x reveal
—————————————–
PAN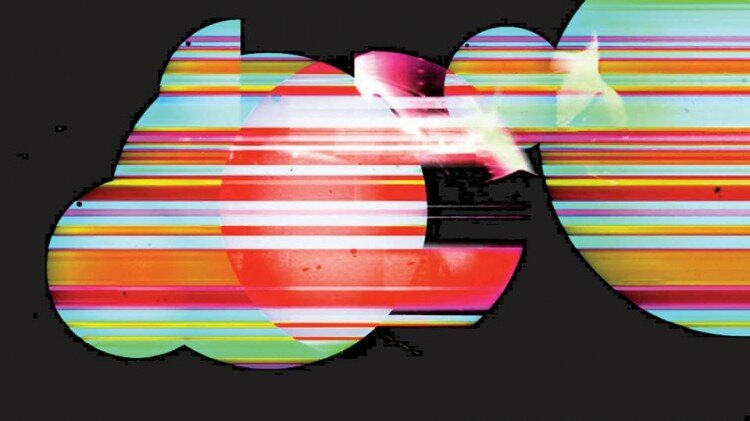 When: On view through June 28th, 2013
Where: Anthony Greaney, 450 Harrison Avenue, Boston, MA 02118
How: Official Website
What/Why: "on-Event, Spectacle, and Anthony Greaney present PAN at Anthony Greaney
A collection of visual, video, and installation art curated by PAN records' founder Bill Kouligas
includes work by Frieder Butzmann, Mark Fell, Lee Gamble, Dave Gaskarth, Heatsick, James Hoff, and Dacio Pinheiro
Works:
Frieder Butzmann: videos 
Frieder Butzmann & Thomas Kiesel "Spanish Fly" (1979) 
Frieder Butzmann & Thomas Kiesel "Incendio Italiano" (1982) 
Frieder Butzmann & Thomas Kiesel "Sich Bewegen" (1982)
Dave Gaskarth: video and stills from Lee Gamble, "Coma Skank (BinocConverge Mix)" 
James Hoff: "How Wheeling Feels When the Ground Walks Away," installation with picture discs and threaded turntables 
Mark Fell: "Music Of The Eternal Now: Post-Husserlian Temporality, Pattern Cyclic Time-Consciousness And Computer Music." A silent video about sound. Here Fell sets out the theory behind his claim "music is a technology for constructing an experience of time." Shot entirely on the remote Finnish island Hailuoto, the film's formal structure contrasts Fell's theoretical argument with the frozen landscape.
Dacio Pinheiro: video for Heatsick, "Ice Cream on Concrete"
————————-
Reveal

(Case Study House #29, Lindsey Kocur)
When: On view through August 24th, 2013
Opening Reception: Friday June 21st, 7-10PM
Where: Hallway Gallery, The Hallway Gallery, 66a South Street, Jamaica Plain, MA 02130
How: Official Website
What/Why: "Reveal is a group show featuring new work by Keith Cerone, Lindsey Kocur, AJ Liberto, Katrina Majkut, Leah Medin, Anthony Palocci Jr., Max Syron, and Jason Wallace."
————————-
02127 / 02210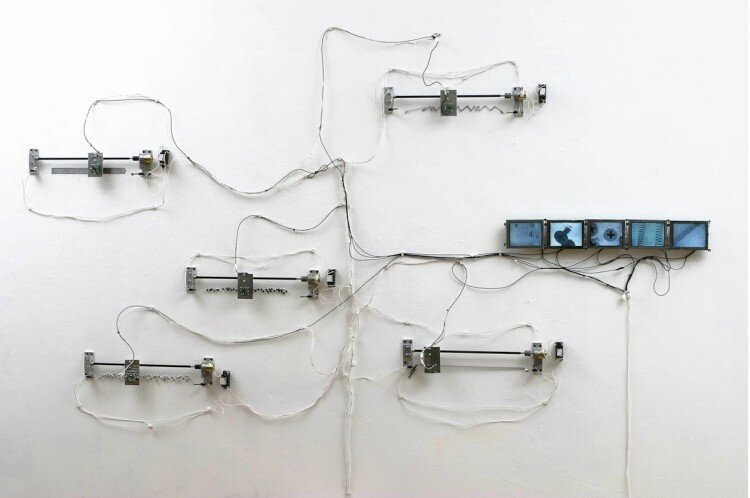 (Ruler, Spring, Screw, Andrew Neumann)
When: On view through August 23rd, 2013
Opening Reception: June 22nd 5 to 7pm
Where: Medicine Wheel Productions, 110 K Street-2nd Floor, Boston, Massachusetts
How: Official Website
What/Why: "02127/02210 is Medicine Wheel Productions' annual summer exhibition featuring the artists who live and/or have their art practice based in the two zip codes of South Boston. The exhibition and related events are free and open to the public
The annual's inspiration comes from MWP's 2011 photo exhibition entitled, Southie is My Home Town. It was a show of portraits of the diverse and amazing people who call South Boston their home. The images were taken by South Boston residents and Medicine Wheel affiliated photographers Richie Dismore and Brian McCarthy. 
The 2013 annual highlights the breathe of talent we are so lucky to have in our two zip codes. Many of the artists have exhibited locally, regionally and nationally. There is also a wide range of media in the show: charcoal drawings, color photography, sculpture, paintings, site specific installations, and silver point drawings. This is a show not to be missed."
————————-
Your Statement Is Inside

When: On view through August 4th, 2013
Opening Reception: Sunday June 23, 3 – 5 pm
Where: Boston Sculptor's Gallery, 486 Harrison Ave, Boston, MA 02118
How: Official Website
What/Why: "Your Statement is Inside showcases Nancy Winship Milliken's woven and felted silk, wool and steel sculptures that correlate with her outdoor public art installation,The Lighthouse, currently in the group show Convergence, on the Christian Science Plaza.
For these two shows Milliken collected raw wool from New England farms, which she weaves and felts into sculptural forms. Penelope's Sail is made from silk and merino wool which Milliken felted and then used it in Double Edge Theatre's summer production of The Odyssey, where she collaborates on set design. Night after night Penelope (Odysseus' wife, played by Hannah Jarrell) and the wind and rain opened the felt into a beautiful lacy material. Milliken then worked it into what she thinks Penelope's sail would look like if she ever had made one to sail away from Ithaka.
Another piece, Untitled (5×5), a 5×5 foot steel and wool cube, continues Milliken's aesthetic of The Lighthouse by mixing elements of light, and urban and rural materials inside the gallery.
The Lighthouse, a 72-foot tall site-specific installation at the Christian Science Plaza employs scaffolding to create an industrial platform for Milliken to weave over 150 feet of wool, fishing net and rope. The flowing, airy and textural natural materials with dramatic openings will light up along its length and provide a contrast to the surrounding static concrete and stone buildings."
Also on view..
Pilgrimage

(prior work by Kalimah Muhammad)
What/Why: "Defined as the course of life on earth, Kalimah Muhammad's debut exhibition Pilgrimage invites the viewer on a journey of the artist's life through her contemporary monuments. The show combines objects, images, and text used to illuminate significant events and people of the artist's upbringing. 
Personal and attainable, Muhammad's "modern monuments" are commemorative of the individual's achievement in history. Using materials as common as concrete and as opulent as 23­-karat gold, the abstracted works references the collective's desire for permanence and recognition. As definitively characteristic of Muhammad's earlier work, Pilgrimage, is approachable in scale and understanding in material as well as execution. "
————————-
Four Winds, the Arts and Letters of Rocky neck in the 1950's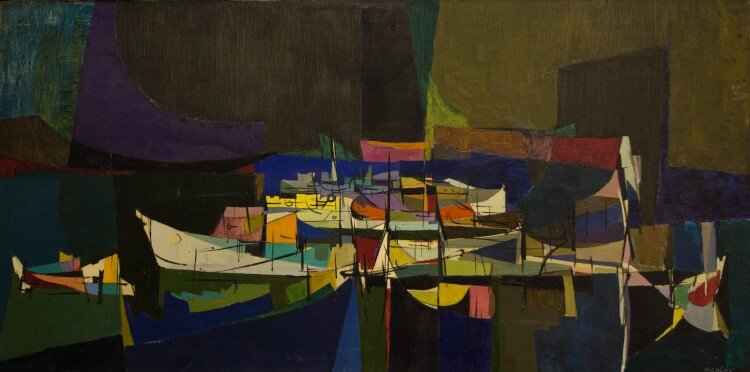 (Night Fleet, Albert Alcalay)
When: On view through September 29th, 2013
Where: Cape Ann Museum, 27 Pleasant Street, Gloucester, MA 01930
How: Official Website
What/Why: "The Cape Ann Museum is pleased to present Four Winds, an exhibition of art and literary work from 1950's Rocky Neck, from June 15 to September 29, 2013. The exhibit will feature visual work from artists Albert Alcalay, Doris Hall, Vera Andrus and others as well as literary contributions and poetry from Vincent Ferrini and Charles Olson. The opening reception will be held on Saturday, June 15 from 3:00 to 5:00 p.m. and is free and open to the public.
Modernists like Tom O'Hara, Helen Stein, Nell Blaine, Mary Shore and Robert Bradshaw headline a cast of Rocky Neck artists whose legacy is that of exploring fresh subject matter and working in new mediums. The list of featured artists includes sculptors, lithographers, painters, enamelists, photographers, poets and writers–many of whom exhibited their work in the annual Cape Ann Festival of the Arts.
The Doris Hall Gallery and Wonsonhurst Studio Apartments, later known as West Wharf, were popular places for the artists and their families to congregate, and a number within the group participated in demonstrations, lectures and exhibits under the organization of the Cape Ann Society of Modern Artists–a group which first met at the Hawthorne Inn in East Gloucester and later at the Redmen's Hall in Rockport.
The talent and passion of this eager, young group did not go unnoticed by the critics as Hilton Kramer praised the Doris Hall Gallery and its associated artists with collectively transforming Rocky Neck into one of the best art centers on the North Shore."
————————-
Kelli Rae Adams – Breaking Even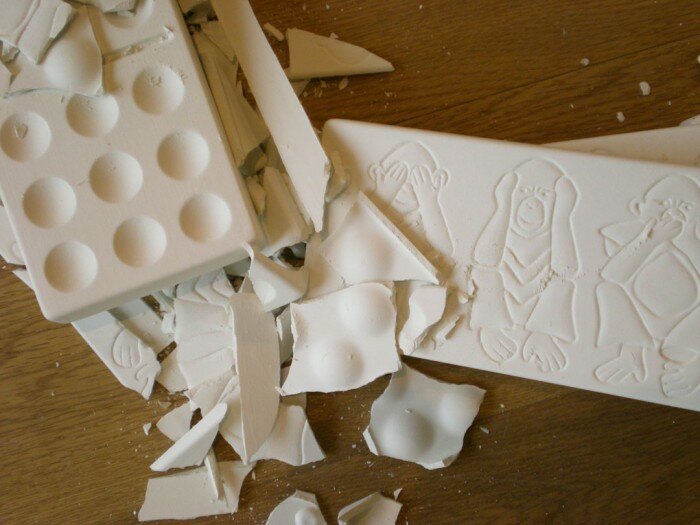 When: On view through July 29th, 2013
Where: David Winton Bell Gallery, List Art Center, Brown University, 64 College Street, Providence, RI 02912
How: Official Website
What/Why: "An installation of several thousand handmade clay and ceramic objects and several hundred jars of local produce canned by the artist, Breaking Even expands on Kelli Rae Adams's ongoing investigations into materiality, process, labor, and value. In this special project for the Bell Gallery curated by Ian Alden Russell, Adams addresses the current economic moment, particularly as it relates to creative endeavors, offering a participatory inquiry into the nature of value and the mechanisms through which we receive and quantify the work and energies of others. Commenting on the exhibition, Adams explains: "Breaking Even is an installation in three parts which together compose a balanced equation of alternate currencies resulting from five months of creative labor. Larger-than-life dominoes, home-canned foods, and porcelain coins represent the work, the energy required to produce the work, and the funds invested in the work, respectively. Through these three currencies, the installation offers a means of comparison by which visitors can consider what constitutes value and exchange in artwork and artistic production."
Adams's art is propelled by a desire to create work that can be exploratory and yet not wasteful, complete and yet not necessarily permanent. Apprenticing in Japan under master potter Tetsuro Hatabe, Adams developed a deep and sincere respect for her materials, evident in her considered and limited use of formal permanence and mindful avoidance of waste. Her work to date is distinctive for its use of greenware, or unfired clay in various states, which she later recycles through a simple process of rehydration. Engaging her audience as collaborators in the activation of her exhibitions, viewers have the opportunity to become complicit in the life story of her works. Viewing and handling, perhaps unmaking or breaking the works, visitors to Breaking Even are given time and space to consider and assess the values of materials, their states and aesthetic forms, and the artistic labor required to produce them—each deciding for themselves what constitutes a valuable experience or exchange with the artist through her work."
————————-
Matryoshka: The Russian Nesting Doll

When: On view through July 20th, 2013
Where: Museum of Russian Icons, 203 Union Street, Clinton, Massachusetts 01510
How: Official Website
What/Why: "The Museum of Russian Icons is pleased to announce the new exhibition Matryoshka: The Russian Nesting Doll, featuring 83 Matryoshka sets of lavishly painted wooden nesting dolls of decreasing size placed one inside the other. Whether depicting ancient legends, religious themes, or political caricatures, Matryoshkas can reveal a subtle narrative—as one bell-shaped doll opens to reveal the next one inside—about the history of Russia.  
The first Russian nested doll set was carved in 1890 by Vasily Zvyozdochkin from a design by Sergey Malyutin, a folk crafts painter in the Abramtsevo estate of the Russian industrialist and art patron Savva Mamontov.
 The dolls in the exhibition were selected from a private San Francisco collection of wooden dolls, one of the largest collections of its kind in the United States. They provide a visually rich source of learning for adults and children. The dolls were produced over several decades and include pre-WWII dolls as well as dolls from various regional centers of Matryoshka production during the Soviet and post-Soviet periods. The exhibition also features unique Matryoshka dolls painted by recognized masters of Matryoshka painting."
————————-
SEVEN: A Performative Drawing Project – Allison Cole

(from Seven Deadly Sins series, prior work of Allison Cole)
When: Artist-in-Residence, June 24-28
Opening Reception: Thursday June 27, 4-6pm, Artist Talk 4:30pm
Where: Montserrat Gallery, 23 Essex Street, Beverly, Massachusetts 01915
How: Official Website 
What/Why: "Seven: A Performative Drawing Project, features seven artists who have been invited to draw directly onto one of seven walls in the Montserrat Gallery over a seven-week time frame between June 3 – August 8, 2013. This exhibit focuses on each artist's performative and personal approach to creating their site-specific artwork. During each installation the gallery will be open allowing for viewers to witness the artist's practice. " 
—————
Urban Landscape Night

(Times Square 4, Phillip Jones)
When: Wednesday June 26th, 2013 6:00-8:00PM
Where: Photographic Resource Center, 832 Commonwealth Avenue, Boston, Ma
How: Official Website
What/Why: "Open to all photographers and photo enthusiasts interested in cityscapes, urban environments, and/or metropolis as subject matter. Presenter slots are full, but you can still sign up to be on the presenter wait list, or just come out to see interesting work!
These free, informally structured programs foster a sense of community with photographers, PRC members, and students by offering an opportunity to share images and insights about particular topics in contemporary photographic practice.
Help us spread the word by inviting your friends and bring a snack to share!"
————————-
Opus Affair – June
When: Tuesday June 25th, 2013 6-9PM
Where: The Sinclair, 52 Church Street, Cambridge, Massachusetts
How: Official Website
What/Why: "Opus Affair is a community of artists and friends, mostly in our 20s and 30s, who get together each month for cocktails and to chat about the arts scene…or whatever else comes to mind. Some people come for networking, others come for fun. We keep our events informal and social, occasionally raising a few dollars for arts causes or inviting musicians to share their craft with us—but all our events include chances to meet other young professionals interested in the fine arts and have a drink or two. You are welcome to join whether you are a professional artist, serious amateur, or complete newbie."
————————-
And last, but not least..
The Foundry Equation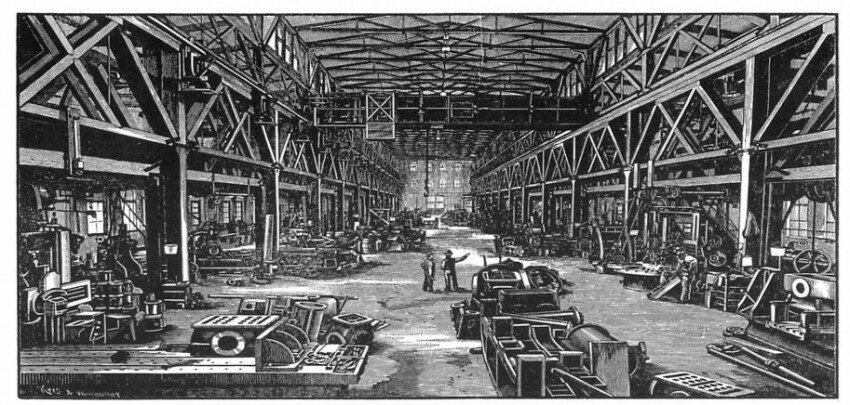 When: Saturday June 22nd, 2013 11:00AM-3:00PM
Where: The Foundry Building, 101 Rogers Street, Cambridge, MA
How: Official Website | Press Release
RSVP: Facebook Event Page
What/Why: "On Saturday, June 22nd Cambridge's historic Foundry building (101 Rogers Street) will host "The Foundry Equation," an art initiative and open house. Presented by local art advocates FLUX. Boston, Opus Affair, Voltage Coffee, and Yes.Oui.Si Space, this unique event will feature both contemporary and children's art, live music and improv performances while showcasing the potential of a neighborhood landmark."
More information here.
————————-
Hi:
See you tomorrow! ♥