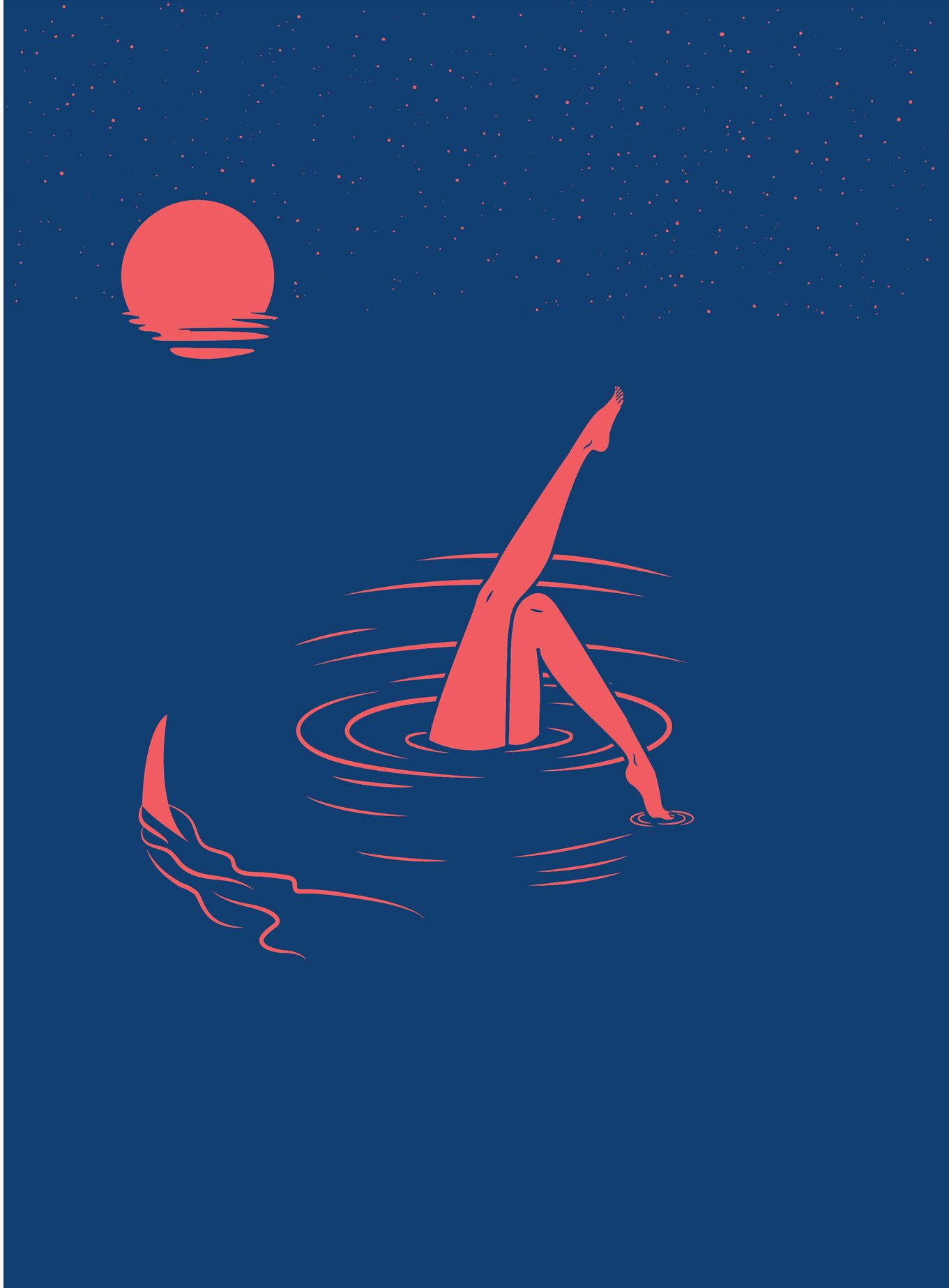 days like this x where I come from x marking my territory x turning utopia into reality
—————-
Culture Club
When: Friday July 21, 2017 6:30PM-10PM
Where: ICA Boston,  25 Harbor Shore Drive, Boston, MA 02210
How: Official Website 
What/Why: "DJ sets by Gucci Vuitton + Riobamba // Visual installations by Pat Falco, William Chambers, Matthew Zaremba + Samo
DJ Gucci Vuitton, aka Oliver Mak, co-founder of the legendary Boston retailer Bodega, and Pico Picante's Riobamba, known for urbano soundscapes, sound system anthems, and rave disorder "souped up with a twisted, industrial gnarl" (Complex Magazine), will run the turntables. PLUS experience Pat Falco's electronics trash yard, William Chambers's mobile embroidery unit, and collaborative visuals from illustrator Matthew Zaremba and new-media digital artist Sam Okerstrom-Lang, or Samo.
Culture Club is a two-part outdoor audio/visual installation series. Vinyl-based DJ sets pair with otherworldly visual installations by Boston–area artists for energetic and exploratory nights on the harbor.
$5 ICA members / $15 general admission / ICA + CONVERSE"
———————–
A Universal Syntax and Gathering Note

When: On view through Sept. 8, 2017
Where: Gallery 344, 344 Broadway, 2nd Floor, Cambridge, MA
How: Official Website 
What/Why: "A Universal Syntax is the story of a fictitious interview with a researcher who has become fascinated by an old monastery (based on one Graydon visited in Austria) and the musical language created by the monks there—all of which has "disappeared … as if it had never been." Two slide projectors show photos of the monastery perched atop a hill, as well as a transcription of the interview and the score of the monks' song. Eventually, the interviewee shares a recording of the singing with the interviewer. The only sound we hear is the clacking of the projectors. But we see the mysterious score—rendered in a notation or "a universal syntax" resembling stacks of dashed lines—that is implied to be the magic behind the monastery's disappearance.
Graydon's second artwork in the exhibition is the printed score for Gathering Note, a choral performance that was presented on the Cambridge Common in May and will be performed again at 1 p.m. July 16 and 2 p.m. Sept. 17. By presenting just the score, the artist again invites us to imagine its transformation into live singing in our heads. "Gathering Note" is inspired by the Bay Psalm Book, printed in Cambridge in 1640, the first book to be published in British North America. Seeing how congregations through history have altered and shaped the form of the songs, Graydon created a unique score that uses traditional musical notation in combination with graphic marks to invite the group of singers to find their own individual paths through the park, listening as other singers approach, and ultimately come together as a musical "constellation."
In Gathering Note, Graydon aims to bring people together to use "imagination and collective will" to consider "what kind of social art form can we cook up through the funny, quixotic cues of this public art performance work?"
Graydon's exhibition and performances are part of Common Exchange, a series of art installations, performances, and exhibitions in and around Cambridge Common from May to September 2017 that highlights the historic green as a place where we come together as a community— a place for conversation, a place for sharing ideas."
———————–
Where I Come From

When: On view through August 13, 2017
Where: Trident Gallery, 189 Main Street, Gloucester MA 01930
How: Official Website  
What/Why: "Trident Gallery is very pleased to present Where I Come From, an exhibition of new collage works by Nadine Boughton. Where I Come From is Boughton's second solo exhibition at Trident Gallery and will be on view July 15 – August 13, 2017. Gallery hours are Friday and Saturday 10–7; Sunday and Monday 10–5; Tuesday, Wednesday, and Thursday 12–5. The gallery will host an Opening Reception for the artist on Saturday, July 15, 5–7pm. On Sunday, July 30, at 4pm, the gallery will host a Conversation with Nadine Boughton about her artistic process and recent work.
Nadine Boughton spends months developing each of her extraordinary collages. In the process, she draws on decades of committed engagement with fine art photography, indigenous cultures, therapeutic practices, and the history of psychological inquiry. Her meticulous craftsmanship and the human depth of her recombinations of vintage print materials from the 1950s and early 1960s take the technique of collage into new territory as they create, in her words, "conversations between personal identity and collective history."
———————–
Damien Hoar de Galvan / Richard Klein / Leslie Murray / Anne Smith / Sarah Lutz / Ellen Rich

When: On view July 21 through August 09, 2017
Opening Reception: Friday July 21, 2017 6-9PM
Where: Schoolhouse Gallery, 494 Commercial St, Provincetown,MA
How: Official Website 
What/Why: Learn more about the exhibition here!
———————–
Artist Residency: Final Public Critique

When: Tuesday July 25, 6-8PM
Where: Gallery 263, 263 Pearl Street, Cambridge, MA 02139
How: Official Website 
What/Why: " Gallery 263 is pleased to announce the four artists selected for our Summer 2017 Artist Residency Program:  Emily Brodrick, Kwang Choi, Kelly Knight, andDaniel Zeese. This year's cohort represents a variety of creative trajectories that intersect in their engagement with fiber media. Each artist's practice holds a unique connection to fiber – some are just beginning to embrace it, some are hoping to push their fiber practice in new directions, and others are looking to branch out, away from fiber, towards other sculptural, 2D, or time-based media. Outside of their shared interest in yarn, thread, garments and textiles, the artists come from diverse backgrounds, work in disparate ways, and grapple with a variety of questions about what it means to be human, have a human society, a human history, and human hopes and dreams.
Interspersed into the Residency are two public critique sessions, during which we will discuss process, intention, and resolution. After six weeks in the studio, the artists will showcase new and in-progress works during the final week of the Residency.
Visitors are welcome to stop in to Gallery 263 and chat when the Artists in Residence are working throughout the Summer."
———————–
FIGMENT Boston 2017

When: Saturday, July 22: 11 am – 11 pm with After Dark Dance Party
Sunday, July 23: 12 noon – 6 pm
Where: Rose Kennedy Greenway, Boston, MA
How: Official Website 
What/Why: "FIGMENT Boston catalyzes and celebrates an abundance of creativity and passion, challenging artists and our communities to find new ways to create, share, think, and dream."
—–
Kevin Horan

When: On view through August 2017
Where: EBK Gallery, 218 Pearl Street, Hartford, CT
How: Official Website
What/Why: Learn more about the exhibition here
——————–
Projections 2

When: Friday July 22, 7-10PM
Where: Jamaica Plain Brewery Complex
How: Official Website 
What/Why: "On the evening of July 22, 2017, artwork will once again take over the historic Jamaica Plain Brewery Complex for the evening, with Projections: an art exhibit on the exterior walls of the building. The Jamaica Plain Arts Council (JPAC) together with the Jamaica Plain Neighborhood Development Corporation (JPNDC) will present a multi-media one-night event! This unconventional art show removes the gallery walls and invites everyone to experience art in a relaxed, community-centered atmosphere, while enjoying live music, dance, and food and drink from local JP establishments."
———————–
Waterfire Providence

When: Full Lighting, Saturday July 22nd, 8:14PM
Where: Providence, RI
How: Official Website 
What/Why: "This award-winning sculpture by Barnaby Evans installed on the three rivers of downtown Providence, has been praised by Rhode Island residents and international visitors alike as a powerful work of art and a moving symbol of Providence's renaissance. WaterFire's over eighty sparkling bonfires, the fragrant scent of aromatic wood smoke, the flickering firelight on the arched bridges, the silhouettes of the firetenders passing by the flames, the torch-lit vessels traveling down the river, and the enchanting music from around the world engage all the senses and emotions of those who stroll the paths of Waterplace Park. WaterFire has captured the imagination of over ten million visitors, bringing life to downtown, and revitalizing Rhode Island's capital city.
All Full WaterFire installations light up over eighty braziers from Waterplace Park to Memorial/South Main Street Park on the below scheduled evenings. Lighting occurs shortly after sunset and the event continues until half past midnight."
———————–
Mia Cross: Second Skin

When: On view through September 8, 2017
Where: 13 Forest Gallery, 167A Massachusetts Ave, Arlington, MA 02474
How: Official Website
What/Why: "13FOREST Gallery is pleased to present Mia Cross: Second Skin, an exhibition featuring the work of Mia Cross.
Last September we celebrated 13FOREST Gallery's tenth anniversary with TENFOLD, an exhibition featuring nine artists who have grown with us over the past ten years, and one new artist who will help us continue to grow in the future. Our summer exhibition highlights the development of that new artist, Mia Cross, since her introduction in TENFOLD.
After finishing her degree in painting and sculpture at Boston University in 2014, Cross began establishing her artistic practice. She was awarded multiple prestigious residencies, and has been curating group shows and exhibiting in numerous art spaces. Cross's captivating figures drew us to her last year for TENFOLD, and her continued experiments with color and form have kept us intrigued. We are excited to showcase her burgeoning career with a solo exhibition, Mia Cross: Second Skin.
Cross' recent work dissects some of the most elemental concerns of an artist: color and human figures. She is particularly interested in how color relationships play out on the faces of her subjects. Isolating individual shades found in the delicate skin around the eye and weaving them into new designs, Cross encourages the viewer to question how we perceive skin. How are the identity implications of skin affected when it is separated from the body and broken down into its tonal components?
Cross further questions our perception of skin by altering it completely in some of her pieces, exchanging familiar fleshy pigments for energetic floral patterns. She extends this exploration to her sculptural work as well, creating new skin for her models with vibrant textiles and painted canvas. By playing with the tones and patterns on the human body, Cross allows us to imagine what would happen if someone was given new flesh."
———————
The Somerville Flea

When: Sunday July 23, 2017 10AM-4PM
Where: Davis Square, Holland Street and Buena Vista Road
How: Official Website 
What/Why: "Vintage – Artisan – Local Produce – Live Music"
———————–
Nearly Not There: Aimee Odum + Hannah Newman

When: On view through July 29, 2017
Where: GRIN Gallery, 60 Valley St #3, Providence, RI 02909
How: Official Website 
What/Why: "Never in the history of the human race has the world been so small. The ache to experience is almost crippling- turning into more of a panging obligation than an interest in adventure. It's unsurprising that so many words across languages define these feelings. Among countless others, take, for example, fernweh, a German word for an intense longing for far off places, or the latin Novaturient, the feeling of knowing you are not living the life you could be and the urge to go out and find it, or Onism, coined by Jon Koenig in his Dictionary of Obscure Sorrows, which is the frustration of being stuck in just one body, that inhabits only one place at a time, knowing how little you'll be able to experience.
Nearly Not There, a collaborative exhibition by Hannah Newman and Aimee Odum, presents a series of tangible manifestations of such wanderlust-fueled languishing, but also offers an extension of that ever-present itch; the added burden of managing digital and technological could-bes; the constant and expanding familiar unknowns that are a veritable Shrodinger's cat of real-life experience.
Through arrangements of video and sculpture, Aimee Odum proposes that there is no distinction between experiencing the natural world and the digital world. Her disjointed objects and filmed atmospheres of forest, sea, and sky demand a "nowness" in the same way a screen of moving pixels and technological mediations elicit an attentive presence. Merging characteristics of the wilderness with filtered, faded colors and manipulated imagery, Odum turns dreamlike wonder into bodily beings. Here, she considers the malleable nature of video and clay alongside the impressionable nature of both our environment and ourselves; both transformations often assisted by the development of the digital frontier.
With a more deliberate crossover of the day-to-day digital and natural experiences, Hannah Newman pairs common tech-based moves with natural objects to create personal, recognizable imagery that breaks the wall between the screen and the landscape beyond it. On a wall-mounted iPad next to a stone tablet, we see a cursor navigating around a stock image of a desert, laboriously searching for clickable-links that may lead to a new experience. Newman's work in Nearly Not There offers seemingly unlimited potential for discovery and further adventure, but that is quickly subverted by the familiar disappointment and boredom of unanswered messages and unfulfilling visual teasers.
As tensions to resolve the yearning for place, belonging, and contentment rise, a rippling effect of uneasiness moves through and towards the human body, technology and the natural world. Alternating between blunt and poetic, Newman and Odum give physical shape to the formlessness of this longing. Pointing to the impossibility of defining the shifting shapes of cultural and personal desire, Nearly Not There provides earnest gestures towards reconciling the physical, fantasized, and digital worlds."
——————–
July Exhibitions

When: On view through July 30, 2017
Where: Galatea Fine Art, 460 Harrison Ave., Boston MA
How: Official Website 
What/Why: Learn more about the exhibitions here!
——————-
Keith MacLelland: Buoys

When: On view through July 25, 2017
Opening Reception: Friday July 21, 7-10PM
Where: Adam Peck Gallery, 142 Commercial Street, Provincetown, MA
How: Official Website 
What/Why: Learn more about the exhibition here
—————-
Group Exhibition

When: On view through July 26, 2017
Where: Rice Polak Gallery, 430 Commercial Street, Provincetown, MA
How: Official Website 
What/Why: "The Rice Polak Gallery holds a prominent place in Provincetown, Massachusetts as one of the primary venues for contemporary art. Founded by Marla Rice and Richard Polak in 1992 the focus of the gallery is on the quality and context of artwork. Marla Rice assumed sole ownership of Rice Polak in 2005. The gallery represents a select group of emerging and established artists whose work is both contemporary and contemplative. The gallery is not media specific and shows a wide cross-section of artistic approaches, including, paintings, works on paper, sculpture, photography and installations."
————————-
Artist's Choice

When: On view through July 23, 2017
Where: Portland Museum of Art, 7 Congress Square, Portland, Maine 04101
How: Official Website 
What/Why: "The photographs in this focus exhibition all belong to the artist and collector Judy Glickman Lauder, who has spent her life immersed in photography. She is an acclaimed photographer herself, yet her joy in the medium began during her childhood, when she would model for her father, Irving Bennett Ellis. Lauder began collecting photographs over 40 years ago, visiting the studios of other artists whenever possible and finding community and friendship through photography—both as an artist and an admirer of the works of others. An active participant in the Maine Photographic Workshops (now the Maine Media Workshops) in Rockport, she began swapping photographs with friends she met there in the 1970s and '80s. As a result, one notable aspect of her collection is that it includes art by many of the Workshops' most illustrious alumni.
Artist's Choice presents highlights from Lauder's collection, including prints of some of the most celebrated images of the 20th century. They are mostly, but not exclusively, American, and many works were made either in Maine or in her home state of California. Every collector chooses a path by which to build a collection, ranging from exploring one particular area of art history to offering a comprehensive historical sweep. Lauder's collection is unified by virtue of her interest in the way that photography is closely linked to the human condition in the modern area. While many works in Lauder's collection display dramatic formal properties such as intense contrasts of light and dark, they all convey her profound interest in humanity and suggest a highly personal approach to this most modern of media."
Also on view..
Child's Play: Representations of Adolescence

When: Beginning July 28th through December 17, 2017
What/Why: "Child's Play: Representations of Adolescence will take a close look at childhood and the unsteady terrain of adolescence through a selection of 20th-century photographs. This exhibition reveals artists' awareness that the early years of life are marked by transition and transformation, and the meaning and experience of youth is hardly fixed. Representations of adolescence evoke many phases and moments including self-discovery, growth, nostalgia, playfulness, and sexual awakening. This exhibition explores the complexities of youth from multiple perspectives."
—–
Organic Concept

When: On view through July 23rd, 2017
Where: Renaissance Court, Worcester Art Museum, 55 Salisbury Street, Worcester, MA 01609
How: Official Website
What/Why: "Witness and participate in Shih Chieh Huang's popular Organic Concept, an infinitely scalable sculpture made from rolls of painter's plastic and box fans. The installation will be created as an interactive public performance in the Renaissance Court. From 5:30 to 8pm light refreshments and a cash bar will be available. From Friday, July 21 through Sunday, July 23 Organic Concept will be installed for public viewing in the Renaissance Court."
————————-
Opening Reception: Real Ideal (Turning Utopia into Reality)

When: On view July 20–September 17, 2017
Where: Mills Gallery, Boston Center for the Arts, 538 Tremont Street, Boston, MA
How: Official Website
What/Why: "The essential function of utopia is a critique of what is present."
—Ernst Bloch (The Utopian Function of Art and Literature: Selected Essays, 1988)
Artists: Leika Akiyama, Aileen O. Erickson, Kate Gilbert, Ruth Ginsberg-Place, Gisela Griffith, Elisa Hamilton, Alex Khomski, Georgina Lewis, Greg Lookerse, Marilyn Mase, Silvi Naçi, Selina Narovlansky, Victor Ortale, Robert Rovenolt, Rani Sarin, Miriam Shenitzer, Beverly Sky, David Addison Small and guest artists Aaron John Bourque, Eleanor Mary Cepko, Ariel Freiberg, Aurélie Galois, Eben Haines, Dylan Hurwitz, Lillian P. H. Kology, Sara Oliver, Alicia Savage and Jeremy J. Starn
In REAL/IDEAL (Turning Utopia into Reality), 28 artists offer multiple ways to approach connections between an image of reality and an imagined reality. Featuring works by artists from Boston Center for the Arts' Artist Studios Building along with work from 10 guest artists, curator David Guerra, director of A R E A Gallery, presents a show that articulates utopian dreams and illuminates what might be possible.
Among the global scale issues present in the show, the artists approach the rise of religious fundamentalism, consumerism, human environmental interactions, race representations in media and cultural inclusion. At a personal level, the exhibition addresses concerns such as the artist's legacy, the idea of love, resistance, ways of looking and ideas of identity and gender.
The exhibition itself challenges existing notions of curating in an attempt to reflect on the ideal exhibition. The works, although selected by David Guerra, are ultimately presented by the public who are asked to co-curate, design and share their personal narratives within the space through the gallery's floor plan and the artwork.
REAL/IDEAL poses a final question: What is utopia: is it happiness, fairness, fulfillment or freedom? In any case, Guerra posits, it should be an imagination of a transformation, turned into attainable possibilities."
———————–
Jo-Ann Boback: Marking My Territory – Series II 

When: On view through July 31, 2017
Where: Colo Colo Gallery, 101 W. Rodney French Blvd #4 New Bedford, MA
———
JAWS

When: Thursday, July 27 at 7 PM – 10:00 PM
Where: Winter Island, 50 Winter Island Rd, Salem, Massachusetts 01970
How: Official Website
What/Why: "Salem Park, Recreation & Community Services and Creative Salem
present the July edition of the Summer Winter Island Pop Up Drive-In series.
Tickets will go on sale July 20th at 11 AM and the ticket link will be announced and shared on this event wall.
There will once again be two sets of tickets on sale…
Screen Parking Passes for parking vehicles in view of the screen and
Island Parking passes to have your car parked on Winter Island (Super convenient if you just plan on bringing your blankets, chairs and hanging out in the viewing area and you are ok with not having your car in view of the screen.) More information here"
———————–
MuseumHive Meetup: Emily Graslie

When: July 27, 2017 6-8PM
Where:  District Hall, 75 Northern Ave, Boston, MA
How: Official Website
What/Why: "Set your calendars, our next (and last in the series) Museumhive Meetup will feature virtual guest Emily Graslie. Emily is Chief Curiosity Correspondent at the Field Museum in Chicago, and stars in her own educational YouTube channel The Brain Scoop, listed on the New Media Rockstars top 100 Channels.
Hear from Emily her own perspective on how to build a social media presence among museum followers, and be prepared for an extended opportunity to ask her questions about the experience. If you've been thinking of attending a Museumhive, this is the chance — our last Museumhive of the series funded by IMLS. Bring some friends, and hope to see you there!
Launched in January 2013, The Brain Scoop aims to share the research and collections work of natural history museums with a broad audience, and across a variety of digital platforms. To date, Emily and her team have created more than 170 videos, which have been viewed 18 million times by passionate learners from all over the world.
She has earned numerous accolades for her work, including multiple Webby Awards and a Gold MUSE Award from AAM's Media & Technology Professional Network. She was also the recent recipient of the 2017 Nancy Hanks Award from AAM. She has been listed among "Ten Women Who Changes the World" by Mental Floss, and The Guardian's "Top 30 Young People in Digital Media."
———————–
Highland Street Free Fun Fridays for July 21st, 2017

Where: Various locations across Massachusetts, see full list below
How: Official Website 
What/Why: 
Museum of Fine Arts, Boston (MFA)

Tanglewood

Boston Athenaeum

The Museum of the NCAAA

Fruitlands Museum, The Trustees

Spellman Museum of Stamps and Postal History

Lynn Museum

Hancock Shaker Village

Sandwich Glass Museum
———————–
Highland Street Free Fun Fridays for July 28th, 2017

Where: Various locations across Massachusetts, see full list below
How: Official Website 
What/Why: "
JFK Presidential Library and Museum

Commonwealth Museum

Arnold Arboretum

The Eric Carle Museum

Berkshire Theatre Group

Historic Deerfield

Cape Cod Museum of Art

Wenham Museum

Tower Hill Botanic Garden
—
Say hi:
EMAIL | TWITTER | FACEBOOK | INSTAGRAM | PINTEREST
::))
/July
It's a double-feature post! I'll be back next month, bright-eyed and bushy-tailed for the 08/04 wrap-up.
In the meantime, have you checked out the 'Make a Week of It' LA Guide I shared this week?
Overall, it's a very specific type of guide for a very specific type of person.
Namely, me. 💅
But I'm confident you'll find at least a few things on the LA List to make your next trip out west a little more..colorful.
taxidermy, scientology, and eggs, oh my!
Until next time. ♥