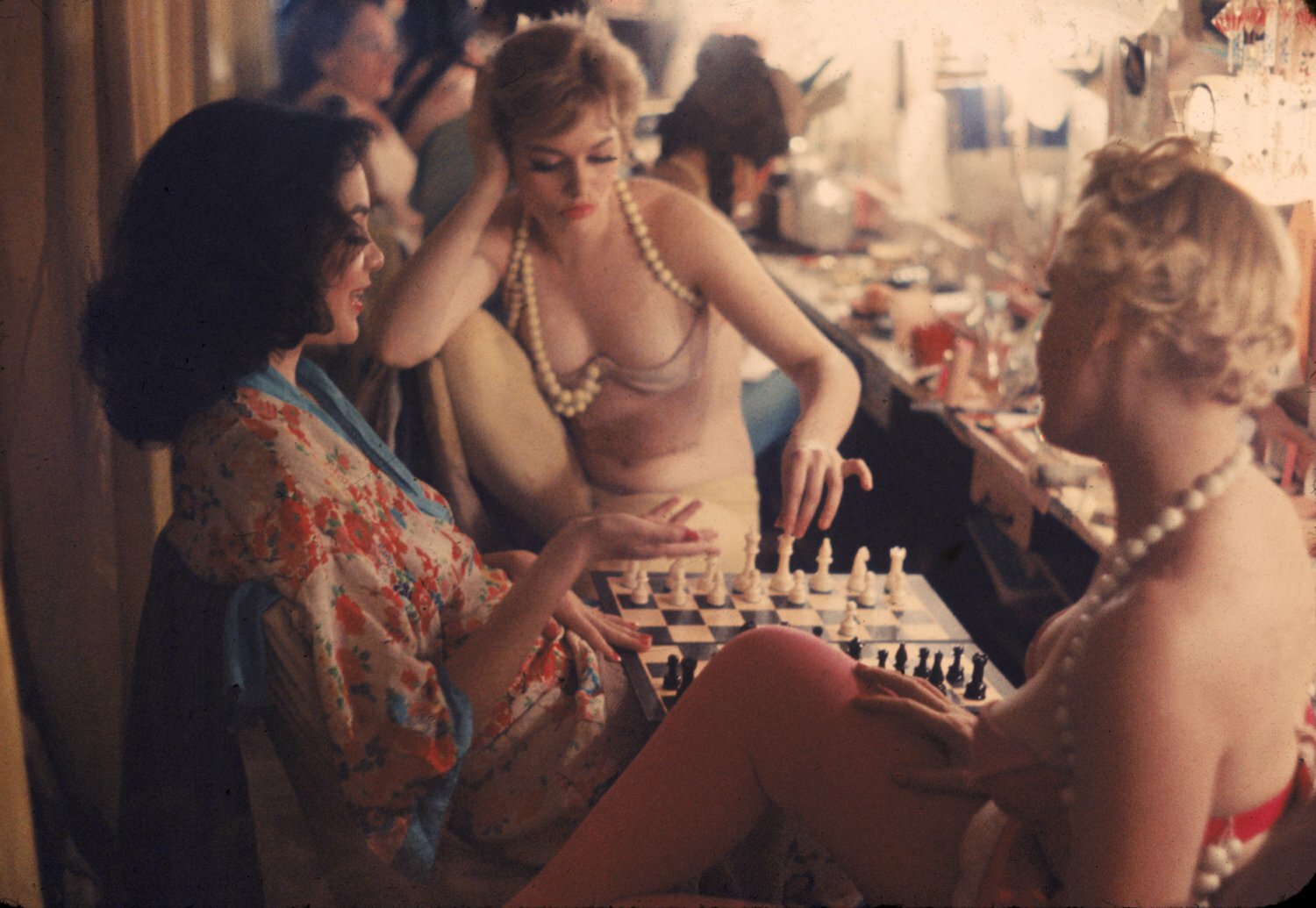 reclaimed voice x wondrous strangeness x finitude x dance me loose
——————
August 2017: Summer Palettes 

When: On view through August 2017
Opening Reception: Friday August 4, 2017 6-8PM
Where: Chase Young Gallery, 450 Harrison Ave, No. 57, Boston, MA 02118
How: Official Website
——————–
Black & Brown People | White Problems

When: On view through August 19, 2017
Where: Samson Projects, 450 Harrison Ave, Boston, MA 02118
How: Official Website
What/Why: "Latifa Echakhch, Steve Locke, Tala Madani, Richard Mosse, Keris Salmon, Josh Smith, Henry Taylor & William Villalongo. Learn more about the exhibition here "
——————–
Ode to Joyce McDaniel, Sculptor and Teacher

When: On view through August 20, 2017
Opening Reception: Friday, August 4th, 5 – 8 pm
Where: Boston Sculptors Gallery, 486 Harrison Avenue, Boston, MA 02118
How: Official Website
What/Why: "Boston, MA: Ode to Joyce McDaniel: Sculptor and Teacher, will include new and seminal works by Joyce McDaniel and works by eleven artists who studied with her: Peter Andruchow, Rory Beerts, Cree Bruins, Rand Borden, Ken Hruby, Matt Koestner, Charles McQuillen, Sarah Hollis Perry, Maria Ritz, Dennis Svoronos, and Andrea Thompson. The exhibit will open at the Boston Sculptors Gallery on Wednesday July 26, and continue through Sunday, August 20, 2017. There will be an artists' reception on Thursday July 27 from 6–8 pm, and a First Friday reception on August 4, from 5–8 pm. The receptions are free and open to the public. McDaniel was quoted as saying "Patterns, whether dressmaker or behavioral, involve instructions and directions. Going against the grain, this work embodies metaphors about conformity to narrowly defined roles and rules for women". Large scale  ying houses with dangling ladders, suspended or rocking forms referencing the farm equipment of her childhood; fragile layered pattern paper forms weighed down by stones referencing Virginia Wolf's Orlando, and recent work melding objects, materials and photography all convey the intelligence, passion, and rigor of McDaniel's sculptural practice. McDaniel taught at the museum school for over 30 years fostering a diverse material approach to sculpture as well as developing and expanding the facilities for sculpture fabrication. She was awarded rare emerita status upon her retirement from the Museum School in 2014. The artists who studied with her exhibit much the same inclination to push boundaries of material, content and narrative. Included is a collaboration for the exhibit entitled "Inside Out" by Cree Bruins and Sarah Hollis Perry incorporating materials from their combined experience working in di erent ¬lm and camera technologies to create images using current digital media. Dennis Svoronos' kinetic and interactive sculptural works chronicle the horror and humor of the place between chronically ill and unexpectedly well. Ken Hruby seeks to penetrate the barriers between military and civilian experience, transforming icons widely recognized by the civilian sector (boots, helmets, dog tags, weapons) through changes in material, scale and context. Maria Ritz's installation, "Lachrimae", responds to destructive environmental impacts with a shower of "oil drops" and "tears". Other participants such as Andrea Thompson, Charles McQuillen and Rory Beerts craft, juxtapose and meld everyday objects to imbue whimsical and poignant visual metaphors.
——————–
Rolling through the Shadows

When: On view through August 27, 2017
Where: Leica Gallery, 74 Arlington St, Boston, MA 02116
How: Official Website
What/Why: "Featuring photography by Anthony Acosta, Arto Saari, Atiba Jefferson, Dennis McGrath, Ed Templeton, Fred Mortagne, Grant Brittain, Greg Hunt, Jerry Hsu, Joe Brook, Jon Humphries, Ray Barbee, Thomas Campbell and Tobin Yelland.

Leica Gallery Boston is proud to present "Rolling Through the Shadows," a collaborative exhibition consisting of fourteen icons of the skateboarding community brought together for this unique exhibit. This collaboration of fourteen icons of skateboarding is historically brought together by their mutual passion for Leica photography.  "Rolling Through the Shadows', premiered at Leica Gallery Los Angeles in 2016 and debuts in New England exclusively at Leica Gallery Boston."  
———————–

Maps from Nonstop Metropolis: An Atlas of New York by Rebecca Solnit and Joshua Jelly-Shaprio

When: On view August 5 – September 2, 2017
Opening Reception:  August 5 from 6-8pm
Where: Proof Gallery,  516 E. 2nd Street, South Boston, MA 02127
How: Official Website
What/Why: "Proof Gallery is pleased to present a selection of artist's maps from the book Nonstop Metropolis, the third in a trilogy of poetic and political atlases co-edited by noted essayist Rebecca Solnit and geographer Joshua Jelly Shapiro. Nonstop Metropolis presents New York as a city of power and resistance, colonialism and liberation, ecological damage and resilience. "
———
OUT'SIGHT: Paintings by Sylvain Malfroy-Camine

When: On view August 4th through 11th, 2017
Opening Reception:  Sunday August 6th  from 6–8pm
Where: University Hall Gallery, U Mass Boston, University Hall, Room 1220, University Dr. N, Boston, MA 02125
How: Official Website
What/Why: "About the exhibition: "OUT'SIGHT" is partly the work of Sylvain Malfroy-Camine's honors project in his final year as an undergraduate student at UMass Boston, and partly work produced as a result of his journey to Venice and Europe this summer as recipient of the Ruth Butler Scholarship. This painting series is an investigation of the subjective experience of location. With context blocked out, the only reference to specific location is in how the site-specific light is evidenced in the sitter's features. This notion of surfaces within the painting, however, is fiercely challenged by the frequent use of obstructions over the eyes of the self-portrait. There is no location, there is only a record of it.

From the artist: When children are still very young, they are constantly learning how to negotiate the physical world. A game of peek-a-boo can be great fun, maybe because to a small child, it is not clear what exists behind the hider's tricky hands. In stride with this innocent sense for absence, these paintings challenge illusion and what happens to an image (a self portrait), when its most expressive elements are no longer visible. In most of these paintings, the artist, a white male in three-quarters portrait pose, is 'de-centralized' by interruptions of abstract shapes; and while there is a violence in that juxtaposition, the prevailing notion is not of self-destruction, but of self-effacement.

Acknowledgements: The artist would like to thank his honors project committee who are: Profs. Victoria Weston, Elizabeth Marran, and Christopher Schade. Thanks also to Samuel Toabe, Manuela DaCosta, Carol Scollans, Lorenzo Buonanno and especial thanks to Ruth Butler."
—————————
Body Politic

When: On view through August 20, 2017
Opening Reception: Friday, August 4, 6-8:30 pm
Where: Bromfield Gallery, 450 Harrison Ave, Boston, MA, 02118
How: Official Website
What/Why: "BODY POLITIC, Juried Exhibition, Illustration: Barbara Burgess Maier.  This juried exhibition of New England artists features artwork across diverse media that's open to different interpretations.
Although the definition of "body politic" is an organized group of citizens, artists in the show have used this term as inspiration: work that addresses the body, politics or the intersection of the two. In these tumultuous times, many artists address contemporary culture and controversial issues regarding private space and the control of one's body. The gallery hopes the exhibition will provoke, illuminate and challenge!"
——————–
The Garden
When: On view through August 13, 2017
Opening Reception: July 07, 2017 7-9PM
Where: Abigail Ogilvy Gallery, 460 Harrison Ave, C7, Boston, MA 02118
How: Official Website
What/Why: "Abigail Ogilvy Gallery is proud to present The Garden, an exhibition of nine artists whose recent work addresses themes of growth, transformation, and the natural world through unique processes and use of Medium. Ola Aksan uses her paint pouring technique to create a bed of otherworldly blossoms, while Adria Arch's bright, organic shapes make an abstracted allusion to the floral patterns with a nostalgic palette. Kate Holcomb Hale's mixed media installation extends off the wall like a growth, enveloping the space it occupies as part of the piece, a representation of the way our identities can shift and change form when faced with trauma. Michael Gordon analyzes the development and transformation of urban spaces with the self-reflective practice of meditation, juxtaposing a collage of found signs, posters, and flyers with glossy blocks of polymer resin to examine the relationship between decay and opulence in growing Cities. Julia S. Powell's dream-like landscapes highlight the beauty and emotional resonance natural spaces carry, depicting imagined scenes of wilderness altered by the artists' perspective. Holly Harrison continues her layered mixed-media work, combining photo transfers, painting, and collage, in a series depicting endangered species anthropomorphized in the style of Renaissance and Flemish portraits like family members of generations past, reminding the viewer of the precarious position of the environment. Marie Najera combines different styles and techniques to depict a shifting netherworld beyond her canvas in abstract paintings that show the constant change the artist's inner life undergoes in the process of painting, each layer imparting a singular aspect of her psyche. Kristina McComb pieces together fragments from different photographs in her light box installation, Present, to create an overlapping scene, that demonstrate the way time and memory changes experience, and the choices that determine the shapes we take. Nicole Patel incorporates nature itself into her minimal work, preserving and emphasizing the integrity of her organic materials by subtly integrating color into fabrics using herbs and spices. Together, they compose a flourishing garden of style and concept, each growing beyond conventions of technique into a greenhouse of ambitious artwork.
——————–
TEN Kingston Associates: heated

When: On view through August 27, 2017
Opening Reception: Friday, August 4, 5:30-7:30 pm
Where: Kingston Gallery, 450 Harrison Ave, No. 43, Boston, MA 02118
How: Official Website
What/Why: "TEN: Kingston Associates presents a politically charged exhibition titled heated in which the artists address concerns about the present climate, both the heated post-election social environment in the US and the changing climate on our planet. Photography, sculpture, painting, printmaking, and mixed-media are brought together in this fiery collective display on view in the Main, Center, and Members' Galleries. heated entwines the passion and energy of incandescent color and the sizzling friction between known realities and political fictions. High temperature hues suggests landscapes being devoured by intense heat, laying bare fears of changing climate. Like a cacophony of vibrant exchange, the convergence of photography, sculpture and painting builds intensity through juxtaposition of form and material realities. Heated presents work by artists Jamie Bowman, Tatiana Flis, Jane Lincoln, Nat Martin, Laurel McMechan, Rachel Mello, On-Kyeong Seong, Rachel Sevanich, Rachel Thern, and Anne Sargent Walker."
——————–
ReCiPrOcity
Audrey Goldstein – Anne Lilly
Isabel Riley – Deb Todd Wheeler

When: On view through August 19, 2017
Opening Reception: August 4th, 5:30 – 8:00pm
Where: Gallery Kayafas, 450 Harrison Avenue #37 Boston, MA 02118
How: Official Website
What/Why: "We are proud to present a group exhibition with artists Audrey Goldstein, Anne Lilly, Isabel Riley, and Deb Todd Wheeler – working with sculpture, technology, and interactive installation in relationship to space, time, intimate experiences, objects, and the self. The works in the exhibition particularly focus on the experience of empathy and the practice of exchanging things with others for mutual benefit.

Empathy has been described as the capacity to understand what another person is experiencing from within the other person's frame of reference, i.e., the capacity to place oneself in another's shoes. The sculptors in this exhibition work with materials in order to understand the immaterial and their relationship to them – resembling the essence of empathic interacting. These particular artists are engaged in work that embodies the subtle communication between each other, an exchange of the immaterial in order to gain strength and understanding. Like magnets pulling towards each other or repelling away – the constructed empathetic relationships between artist and artwork, artist and artist, artwork and artwork, and finally artwork and viewer are ever present and become the cycles of empathy within the curated space. The curious aspect of these relationships is reminiscent of technological singularity – what gets lost and gained in between each cycle?

The technological singularity (also, simply, the singularity) is the hypothesis that the invention of artificial superintelligence will abruptly trigger runaway technological growth, resulting in unfathomable changes to human civilization.

Neurological findings have confirmed our intuitive experience of the subtle body, the felt body and how we share our experiences. Somatic empathy, the physical reaction thought to be based on mirror neurons responses allows us to align and communicate our experiences much in the same way that these sculptures do. The German word "Einfuhlung", literally "feeling into" helps us to see this relationship more clearly.

.. " the immortality of the thing is its finitude, not its eternity.

What happens to identification at this point ?

Who can we identify with? of course, identification is always with an image. But ask anybody whether they'd actually like to be a JPEG file. And this is precisely my point: if identification is to go anywhere, it has to be with this material aspect of the image, with the image as thing, not as representation. And then it perhaps ceases to be identification, and instead becomes participation." – Hito Steyerl, The Wretched On The Screen"
——————–

THE NEW ENGLAND COLLECTIVE VIII


When: On view through August 27, 2017
Opening Reception: Friday August 04, 6-8PM
Where: Galatea Fine Art, 460 Harrison Ave, Boston, MA 02118
How: Official Website
What/Why: "Eighth Annual Juried Exhibition, more information here"
——————–
Opening Reception: Real Ideal (Turning Utopia into Reality)

When: On view through September 17, 2017
Where: Mills Gallery, Boston Center for the Arts, 538 Tremont Street, Boston, MA
How: Official Website
What/Why: "The essential function of utopia is a critique of what is present."
—Ernst Bloch (The Utopian Function of Art and Literature: Selected Essays, 1988)
Artists: Leika Akiyama, Aileen O. Erickson, Kate Gilbert, Ruth Ginsberg-Place, Gisela Griffith, Elisa Hamilton, Alex Khomski, Georgina Lewis, Greg Lookerse, Marilyn Mase, Silvi Naçi, Selina Narovlansky, Victor Ortale, Robert Rovenolt, Rani Sarin, Miriam Shenitzer, Beverly Sky, David Addison Small and guest artists Aaron John Bourque, Eleanor Mary Cepko, Ariel Freiberg, Aurélie Galois, Eben Haines, Dylan Hurwitz, Lillian P. H. Kology, Sara Oliver, Alicia Savage and Jeremy J. Starn
In REAL/IDEAL (Turning Utopia into Reality), 28 artists offer multiple ways to approach connections between an image of reality and an imagined reality. Featuring works by artists from Boston Center for the Arts' Artist Studios Building along with work from 10 guest artists, curator David Guerra, director of A R E A Gallery, presents a show that articulates utopian dreams and illuminates what might be possible.
Among the global scale issues present in the show, the artists approach the rise of religious fundamentalism, consumerism, human environmental interactions, race representations in media and cultural inclusion. At a personal level, the exhibition addresses concerns such as the artist's legacy, the idea of love, resistance, ways of looking and ideas of identity and gender.
The exhibition itself challenges existing notions of curating in an attempt to reflect on the ideal exhibition. The works, although selected by David Guerra, are ultimately presented by the public who are asked to co-curate, design and share their personal narratives within the space through the gallery's floor plan and the artwork.
REAL/IDEAL poses a final question: What is utopia: is it happiness, fairness, fulfillment or freedom? In any case, Guerra posits, it should be an imagination of a transformation, turned into attainable possibilities."
——————–
Scapes | Presented at University Place Gallery

When: On view through August 31st, 2017
Where: Cambridge Art Association, 25 Lowell St, Cambridge, MA 02138
How: Official Website 
What/Why: "Before it can ever be a repose for the senses, landscape is a work of the mind. Its scenery is built up as much from strata of memory as from layers of rock.' ~ Simon Schama
'It is the soul that sees; the outward eyes present the object, but the Mind descries.
We see nothing till we truly understand it.' ~ John Constable Learn more about the exhibition here 
——————–
Lina Maria Giraldo: Identity Technology and Storytelling 

When: On view through August 13, 2017
Opening Reception: Friday, August 4, 5:30-8:00pm.
Where: Laconia Gallery, 433 Harrison Ave, Boston, MA
How: Official Website
What/Why: "In Identity Technology and Storytelling, Lina Maria Giraldo is an interactive media artist and storyteller towards social change. This year she's been part of the City of Boston Artist in Residency. Since November she's been working with the Hyde Park Community at the Boston Center Youth and Family at the Municipal Building.
Her goal as an artist in residency is to work with community members and teach electronics and coding to create ownership and understand Identity throughout technology. After all this hard work, they created poetry using code and built video cameras that they used to interview the Hyde Park Community. During this process, they connected generations of youth and seniors and built and created stories together."
——————–
Kevin Horan

When: On view through August 2017
Where: EBK Gallery, 218 Pearl Street, Hartford, CT
How: Official Website
What/Why: Learn more about the exhibition here!
——————–
Summer Collective

When: On view through August 31, 2017
Where: mfinearts, 61 Thayer Street, Boston, MA
How: Official Website
What/Why: "For this show, each of our twenty exceptional artists created new pieces that will be on display during the duration of the summer. Several of the artists will be present to discuss their work at the opening reception.
Styles range from representational to abstraction, surrealism to naif, using unique and varying mediums. Through eclectic subject matter, color, texture and light, each work of art delivers a remarkable experience capable of piquing the interests of the first-time visitor as well as the sophisticated collector."
——————–
Summer Selections

When: On view through August 2017
Where: Alpha Gallery, 460C Harrison Avenue – Boston, MA  02118
How: Official Website
——————–
Summer Selections

When: On view through August 18, 2017
Where: Beth Urdang, 460 Harrison Ave, Boston, MA 02118
How: Official Website
——————–
Dance Me Loose
When: On view through August 27th, 2017
Opening Reception: August 4th, 6-9pm
Where: How's Howard, 450 Harrison Ave, Suite 309c, Boston, MA 02118
How: Official Website
What/Why: "A group exhibition featuring the work of Josh Blackwell, Jan Corash, David Dash, Robin Dash, Marlon Forrester and Saul Levine. Curated by Robin Dash and John Roy"
——————–
Wondrous Strangeness: 10 Years of ABRAZOS PRESS

When: On view August 9-25, 2017
Opening Reception:  Wednesday, August 9; 6:00 pm-8:00 pm
Where: Nave Gallery Annex, 53 Chester St, Somerville, MA
How: Official Website
What/Why: "ARTISTS:
Sandra Butler
Sandy Cardillo
Sarah Carr
Katrina Carye
Emily Cobb
David Covert
Alison Darrow
Jesseca Ferguson
Ann Forbush
Ania Gilmore
Jeesoo Lee
Haley MacKeil
Debbie Max
Fish Mcgill
Charles Norris
Debra Olin
Susan Rice
Pamela Schmidt
Sarah Shallbetter
Annie Silverman
Ellen Stutman
Mira Voigt
Nina Wishnok
Annie Zeybekoglu
—————————
Yellow Too!

When: On view through August 27, 2017
Opening Reception: August 04, 5-8PM
Where: Fountain Street Fine Art Boston, 460C Harrison Ave, Suite 2, Boston, MA
How: Official Website
What/Why: "Yellow Too!: Core Member Show curated by  Sorin Bica"
———
Reclaimed Voice

When: On view through September 02, 2017
Opening Reception: Friday August 04, 7:30 PM
Where: Gallery 263, 263 Pearl St, Cambridge, MA 02139
How: Official Website
What/Why: "Gallery 263 is pleased to present Reclaimed Voice, a Curatorial Proposal Series exhibition that explores one artist's journey to find strength and healing through art. During a 9-month period of intense studio investigations Janella Mele confronted, accepted and worked with personal challenges and feelings. The paintings, drawings, poems, videos, virtual realities and video games she created present a powerful artistic expression about living through trauma. They represent a collection of every emotional realization, every feeling that she shaped into art during that time."
————
Highland Street Free Fun Fridays for August 04, 2017

Where: Various locations across Massachusetts, see full list below
How: Official Website
What/Why:
Commonwealth Shakespeare Company
Old State House
The Greenway Carousel
Fort Devens Museum
Children's Museum at Holyoke
International Volleyball Hall of Fame
The Old Manse, The Trustees
JFK Hyannis Museum
———-
Free August at WAM

When: All of August, 2017
Where: Worcester Art Museum, 55 Salisbury St, Worcester, MA 01609
How: Official Website
What/Why: "Themed weeks, daily activities, scheduled activities, learn more here!"
————-
Mass/Less

When: On view through August 2017
Opening Reception: Saturday August 5, 6-10PM
Where: Thomas Young Gallery, 516 E 2nd St, Boston, Massachusetts 02127
How: Official Website
What/Why: "A MASS MoCA Residents Summer/Spring 2016 group exhibition featuring work by: Jessica Angel, Karen Chan, Suzy Gonzalez, Tim McCool, Amalya Meira, Whitney Ramage & John Richey."
——————–
Bang on a Can Marathon 2017

When: August 05, Saturday at 4 PM – 10 PM
Where: MASS MoCA, 1040 MASS MoCA Way, North Adams, Massachusetts 01247
How: Official Website
What/Why: "More musical "happening" than concert, the Bang on a Can Marathon is an audacious festival closer. The disparate program includes works from Steve Reich, Louis Andriessen, Michael Gordon, David Lang, Vanessa Lann, Julia Wolfe, Jeffrey Brooks, and more. Take part with fellow music adventure seekers, listen to dozens of brilliant performers, and check out the expanded galleries at MASS MoCA."
——————–
White Hot Vol 4

When: Friday August 04, 5 PM – 10 PM
Where: The Institute of Contemporary Art/Boston, 25 Harbor Shore Drive, Boston, Massachusetts 02210
How: Official Website
What/Why: "Get waterfront in your summer whites and enjoy seaside dancing with beats by Dj Frank White, Island Creek Oysters, a Roxy's Grilled Cheese food truck, Union Square Donuts with three white doughies, and refreshing cocktails. PLUS light up the night with Masary Studios' interactive Sound Sculpture.

This 21+ event does sell out; advance tickets are recommended. ICA members are always guaranteed entry; admission is always free for members and $15 for nonmember advance purchases / $20 day of. The museum will not be open to visitors outside of the First Fridays event. Discounts, promotions and admission vouchers do not apply toward First Fridays admission.

Support for ICA First Fridays is provided by Harpoon Brewery."
——————–
…Fine Opening Reception

When: Wednesday, August 9 at 6 PM – 8 PM
Where: 290 Congress St, Boston, MA 02210
How: Official Website
What/Why: "…Fine brings together thirteen artists to showcase moments of irreverence and resignation in the face of the art world and its limitations. It asks the question: how does an artwork benefit from that distinction, and when can it hold a project back? The interdisciplinary works included defy classification. They make use of the gallery in unexpected ways, pushing it to expand and become a platform for projects that have their sights set beyond these walls. The works on view might be better understood as innovations, architecture, academic research, craft, or design, and yet art and its institutions play a critical, if tenuous, role in each project's development."
——————–
Beyond the Walls, Painted Murals in Lynn 

When: August 2017
Where: Various locations across Lynn, map here
How: Official Website
What/Why: "This July, muralists from Greater Boston and places around the world congregated in Lynn, on Massachusetts' North Shore, to bring the industrial town's brick walls to life. In just 10 days, 15 new murals popped up downtown — all within walking distance — during the Beyond Walls Mural Festival."
———–
Animal As Metaphor

When: On view through August 18, 2017
Where: Miller Yezerski Gallery, 460 Harrison Ave, Boston, MA, 02118
How: Official Website
What/Why: "Karl Baden
Morgan Bulkeley
Holly Lynton
Sally Moore
Frank Noelker
Shelley Reed
John O'Reilly
Donald Shambroom
Joe Zane"
——————–
Say hi:
EMAIL | TWITTER | FACEBOOK | INSTAGRAM | PINTEREST
AUGUST. It's got everything.. lunar eclipses, solar eclipses, King Kong on the Greenway.
There are plenty of #bosarts reasons to leave the house, many of which are free thanks to Bank of America, Highland Street Foundation, Worcester Art Museum, and the folks over in the SoWa district to name a few.
So put your politics aside, chuck your laptop in the Charles, and head outside to decay on the beach see some art!
Until next week ♥