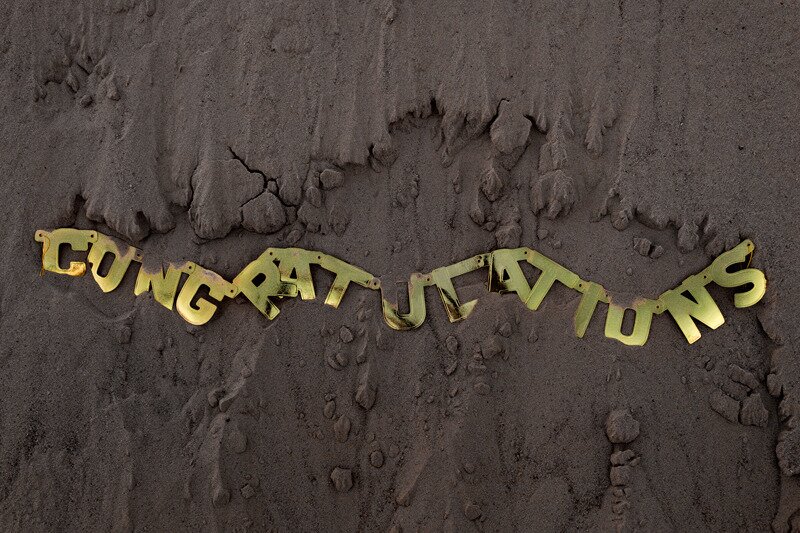 memory lane x occupying the present x hopper redux x dreaming of joy 
———————
No Limit
(Charlie's Socks, Nat Martin)
When: On view through August 3rd, 2013
Opening Reception: Saturday June 29th, 5-7PM
Where: Fountain Street Fine Art, 59 Fountain Street  Framingham, MA 01702
How: Official Website
What/Why: "Over 300 artworks were submitted to this show by artists from all over the country; Juror Kathryn Markel selected 45 pieces by 36 artists."
———————-
Highland Street Free Fun Fridays

(Dreaming of Joy, Ran Hwang at Mass MoCA)
"Free fun fridays invites Massachusetts residents and tourists to visit designated cultural attractions every Friday this summer with free admission. No registration or tickets required. Visit and enjoy!"
Free attractions for June 28th, 2013:
FREEDOM TRAIL FOUNDATION
MASS MOCA
STONE ZOO
WORCESTER ART MUSEUM
HERITAGE MUSEUMS & GARDENS
TANGLEWOOD
—————————
Nairy Baghramian: Fluffing the Pillows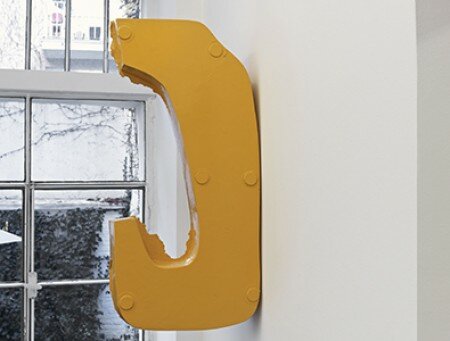 (
Fluffing the Pillows A (Mooring, Gurneys, Silos), Nairy Baghramian)
When: On view through July 14th, 2013
Where: MIT List Center, 20 Ames St E15  Cambridge, MA 02139
How: Official Website
What/Why: "The MIT List Visual Arts Center presents Nairy Baghramian: Fluffing the Pillows (Moorings, Gurneys, Silos, Mops News Rack, Railing) an exhibition by Iranian born, Berlin-based artist Nairy Baghramian.  Baghramian uses disparate tropes and motifs drawn from a variety of sources—from interior design to physiology—in her investigation of sculptural form. With a keen sense of traditional sculptural concerns such as material and volume, her work plays on the supposed distinctions between decoration and function, industrial and handmade, commodity and art object.  Her work has also centered on the political and social relations implied by objects and the site of display, in particular on the exhibition space as a type of interior, where affect and experience increasingly conflict with luxury and leisure.  
For this commissioned installation, Baghramian abstracts materials and forms derived from utilitarian and maritime objects, drawing out the formal and creative processes that define notions of the 'sculptural.' The exhibition centers on groups of forms, such as Silos, Gurneys, and Moorings, each sited in relation to the museum's architecture. Her Silos share their name with a container or structure used to store bulk or industrial materials. These seemingly soft yet solid forms, like those used to hold or transport materials, are created out of sailing fabric, rubber, and pleather. Made from chrome-plated poles,Gurneys—a term to describe wheeled stretchers—are used to support the formless sacks. Baghramian'sMoorings are named after objects that are used to moor, or secure, boats in place at port. Cast in aluminum, their shape is derived from the large hooks that crane operators use to lift commercial cargo containers. A news rack displays a glossy publication, Baghramian's exhibition catalog, disguised as an upscale boating magazine. The artist brings these forms and their complex associations—boating and sailing, trade and cargo, the labor of industry, service, and stevedores—into the museum as a means to investigate gendered notions of labor and craft."
———————-
 AIB MFA Grad Exhibit(Christmas, Michelle Saffran)
When: On view through June 29th, 2013
Opening Reception: Friday, June 28th, from 8:00-9:30 pm
Where: AIB Gallery at University Hall, 1815 Massachusetts Avenue, Cambridge, MA
How: Official Website
What/Why: "The Art Institute of Boston is proud to present its MFA in Visual Arts Graduate Exhibitions, June 24th-29th, at the AIB Main Gallery and at the AIB Gallery at University Hall."
———————-
Art Cheats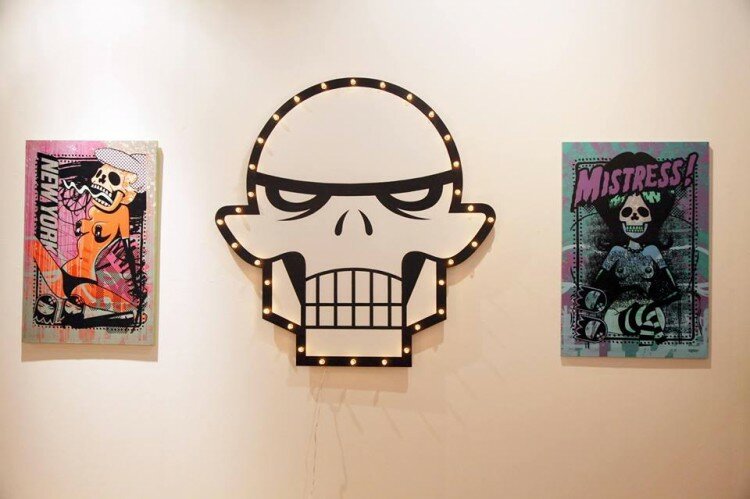 When: On view through July 31st, 2013
Opening Reception: Friday, June 28th, 2013 7:00pm to 11:00pm
Where: Lot F Gallery, 145 Pearl St #4 Boston, MA. 02110
How: Official Website
What/Why: Recent Works by Cassius Fouler, Matt Siren and Darkclouds. "Having worked alongside many studio artists I have found that many of them complain about the kind of things graffiti artists rarely have to worry about. Space, time, and money are blanket issues for most but major complaints seem to be storage, exposure and credibility. I have always wondered how an artist could confine themselves to a box just painting and painting just so those works can stack up to be seen by a only a select few of their peers, hoping someone out there will be kind enough to show the work in a gallery. 
The street artist doesn't need to worry about these issues because we make sure exposure is job 1, putting ourselves out there in your face. Our best works, our worst works. Our triumphs and failures, all freed to be exposed to the elements and open to the criticisms of anybody who happens upon it. From there we just let what happens happen but making sure to always stay busy. 
Many studio artists I have met cringe a little and snarl with disapproval for how we make and show our work, while some understand fully and embrace the difference in artistic thinking. Still, some seem to feel we have jumped the line, and have cheated at the art game. But if one will contend that our passions are only a game, we may as well play along. Monopoly was always more fun when you cheated, and besides, this whole machine is a mess anyways. Sincerely, The Art Cheats."
———————-
Hopper Redux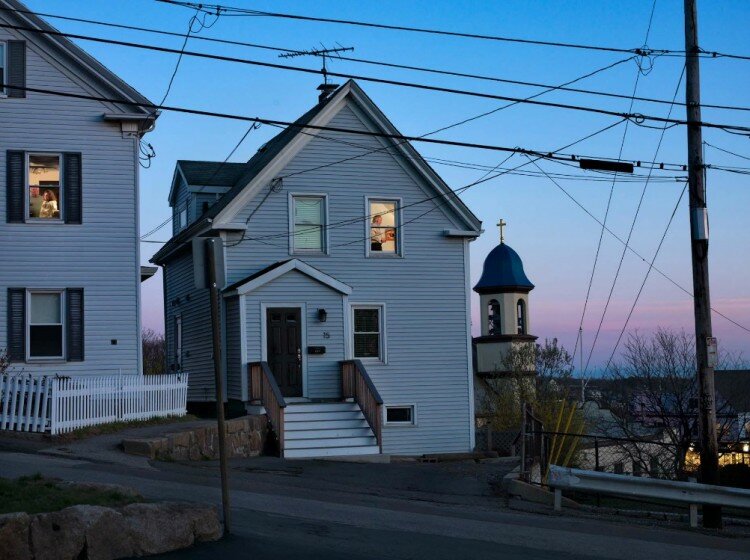 When: On view June 29th through September 29th, 2013
Where: Cape Ann Museum, 27 Pleasant Street, Gloucester, MA 01930
How: Official Website
What/Why: "The Cape Ann Museum is pleased to present Hopper Redux, a special exhibition of images by New York based photographer Gail Albert Halaban that offer a fresh look at the Gloucester houses made famous in the paintings of Edward Hopper. The exhibition runs from June 29 to September 29, 2013 and features an opening reception on June 29th from 3:00 p.m. to 5:00 p.m. The reception is free and open to the public.
By photographing the locations that served as Hopper's subjects, paying special attention to reproduce the exact perspectives from which they were painted, Halaban offers a contemporary view of the historically significant properties. The fine detail and crisp colors of her photographs contrast sharply with the informal warmth of Hopper's watercolors.
The distinction between private spaces and public displays is a subject that Halaban has explored in her work for some time now. Hopper Redux continues that narrative by showcasing the Hopper homes and their inhabitants as both confidential and publicly available. 
Edward Hopper experienced a creative breakthrough in Gloucester in the summer of 1923. It resulted in both artistic success and the meeting of his future wife, fellow artist Josephine Nivison. The two summered here during the remainder of the 1920's, when Hopper continued to paint select local houses.
Halaban will speak about her work on August 15. Walking tours to a number of the "Hopper houses" are scheduled to run twice monthly during the exhibition."
———————-
Mending Boston
(Oh, how I love Clara Wainwright)
When: Friday June 28th, 3:00-5:00PM
Where: Cape Ann Museum, 27 Pleasant Street, Gloucester, MA 01930
How: Official Website
What/Why: "The Cape Ann Museum is pleased to host Mending Boston, Cambridge artist Clara Wainwright's new project aimed at honoring the Marathon Bombing victims through quilt making. Museum visitors will have their chance to contribute to the quilt by adding a design or decorative stitching of their own. This program is free and open to the public."
More information here.
———————-
OccupyING the Present

When: On view June 29th through September 22nd, 2013
Where: Harbor Arts, Boston Harbor Shipyard, 256 Marginal St, East Boston, MA 02128
How: Official Website
What/Why: "Opening Saturday, June 29, HarborArts, Inc. of East Boston presents a summer-long exhibition of temporary outdoor sculpture and installation on the waterfront at the Boston Harbor Shipyard and Marina in East Boston, through September 21. Curated by Brookline sculptor, videographer, and critic Elizabeth Michelman, OccupyING the Present expands the sculpture park's collection of twenty-five semi-permanent works with sixteen new site-responsive pieces by Boston area artists. The works transform the materials and forms of Boston Harbor and the neighborhood of East Boston into a dialogue about impermanence, change, and creative thinking.
The opening celebration on Saturday June 29 from 3-8PM will include refreshments, familyoriented sculpture activities, a curator's talk, and an evening jazz concert by the Joel Press Combo. Artist tours are offered throughout the summer, with Thursday evening artistled talks July 11 and August 8 at 6:30 PM, and Saturday tours July 20, August 17, Sept. 14 and 21 at 4:00 PM. The season closes with the HarborArts Festival all day on September 21. Further information and schedule of summer events at www.HarborArts.org, or www.StudiosWithoutWalls.org."
———————-
 Composite Landscapes
(MASK XLVI, John Stezaker)
When: On view through September 2nd, 2013
Where: Isabella Stewart Gardner Museum, 280 Fenway, Boston, MA 02115
How: Official Website
What/Why: "Composite Landscapes examines one of landscape architecture's most recognizable representational forms, the montage view. The exhibition gathers work from a select group of influential contemporary artists and a dozen of the world's leading landscape architects. These composite views reveal practices of photomontage depicting the conceptual, experiential, and temporal dimensions of landscape. The first exhibition of its kind in North America, Composite Landscapes illustrates the analog origins of a method now rendered ubiquitous through digital means. In revisiting the composite landscape view as a cultural form, Composite Landscapes illuminates the contemporary status of the photographically constructed image for the design disciplines, and beyond."
———————-
MEMORY LANE // Kristin Texeira
JOURNEY TO CANDIED MOUNTAIN // Caitlin Duennebier

(Caitlin Duennebier)
When: On view through August 3rd, 2013
Opening Reception: Friday June 28th, 2013
Where: Lincoln Arts Project, 289 Moody Street, Waltham, MA 02453
How: Official Website
What/Why: Exhibition information here.
———————-
Basic Ingredients of a Complex World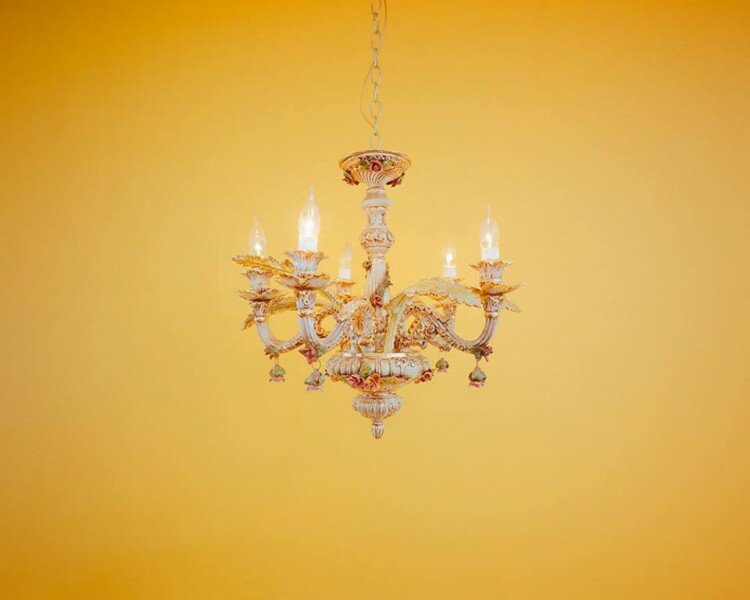 (photo by Matthew Gamber)
When: On view through August 10th, 2013
Where: Gallery Kayafas, 450 Harrison Avenue Suite 37, Boston, MA
How: Official Website
What/Why: Basic Ingredients of a Complex World
Matthew Gamber + Harold "Doc" Edgerton "Not too long ago one took it on faith that the final scientific picture of the world would be beautiful, orderly and simple. As it has continued to be sketched in, we have had a number of surprises. The beauty is there, but not of the expected kind. The order is there, but not of the sort to damp down our questions. The simplicity has disappeared." – C.P. Snow"
———————-
Wired to the World:
EMAIL | TWITTER | FACEBOOK | INSTAGRAM | PINTEREST
(I've retired the symbols but I've added my pinterest and instagram accounts. Enjoy pictures of my dog(and some art)! Also, let's be friends.)
History Lesson: The above gif is taken from a short film made by Thomas Edison in 1894(!) in the world's first film studio in West Orange, NJ. See the video here.
Have a great weekend. Enjoy some art. Stay sweet. ♥