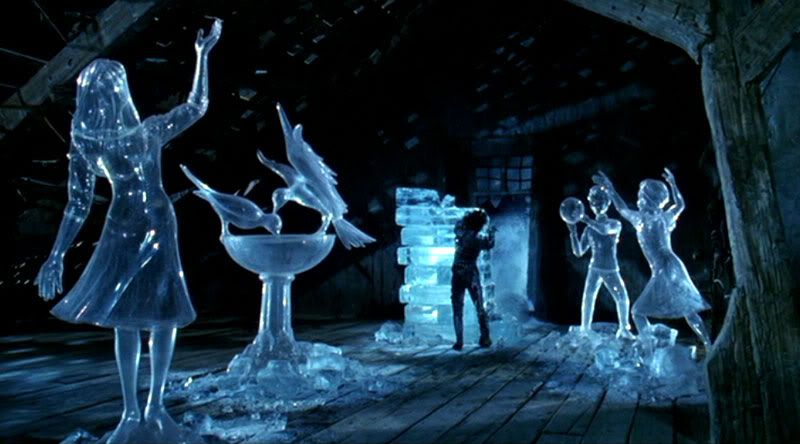 Sure, things are slowing down around the holidays..but all is not lost. Once you have exhausted dullblading awkwardly around the frog pond and realize- No, it is NOT like a romantic comedy where you jitterbug stumble into John Cusack's loving embrace (and swear your ankle muscle construction is not genetically predisposed for the task), there are a few other things you can do to tide you over until BALL DROP 2k11.
————————————
"Black Moon" by Amie Siegel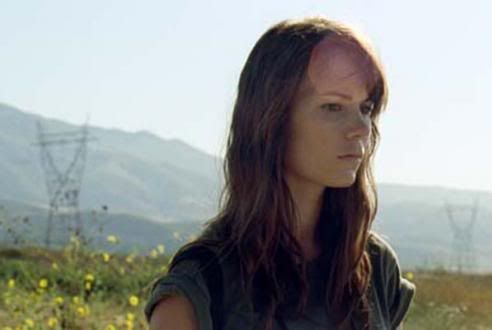 When: On view until January 17th, 2010
Where: ICA Boston/ 100 Northern Avenue Boston, MA 02210
How: Official Website 
What/Why: "The ICA's biennial prize for Boston artists went this year to video artist Amie Siegel. Her winning piece, a short film called "Black Moon," depicts a convoy of lady soldiers wandering through an unpeopled suburb. Check out her work, and that of the eight semifinalists, at the ICA through January 17. "
—————————————————————-
Un Structured by Jerry Pisani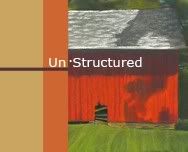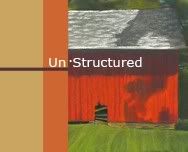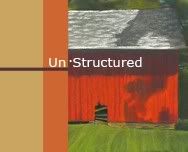 (No larger images available, sorry!)
When: On view until December 29th, 2010
Where: Washington St Gallery/ 321 Washington Street, Somerville, MA
How: Official Website 
What/Why:" If I am attracted initially to the color and shape of buildings, it seems that I am forever captivated by their identity. As I get to know them they become silent friends and companions that mark a time, a place or a feeling in my life. 
Much like a friend, I get to visit them again and again. Maybe as part of a commute, a view from a window, a vacation photo, or a milestone in a well traveled place. The difference here is that a person comes into another person's story over time and through some shared experiences. They build the experience together and are responsible for how their story unfolds. With any luck (or skill) the experience that is shared is long lasting, positive and continuous. 
Like an initial attraction I am instantly driven to explore the colors and shapes that first caught my eye. That only gets me so far and soon I want to know more. It is at this point that structures become alive and I begin to create our shared story. My work is a safe place for me to unpack identities, honor traits, forgive weakness, accept contentment, provide support and build relationships. 
Creating each piece is like making a new friend. The structure that you see is only the beginning of the story and a window to many others. As I work on a piece and get to know the subject, my feelings for the work change and grow. In many cases, I am working to create an image that I can trust. 
It is my hope that as you view them, you will get to know them in your own way."
————————-
Fall 2010 BFA Exhibition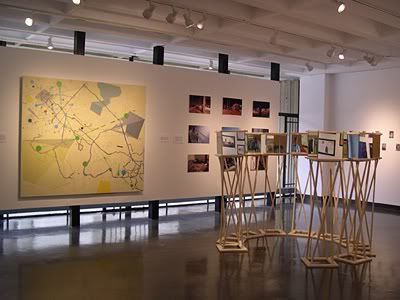 When: On view through January 7th, 2011
Where: UML University Gallery/McGauvran Student Center, 71 Wilder Street, Lowell, MA
How: Official Website 
What/Why: "This biannual exhibition showcases the senior thesis projects from the Art & Design studios featuring a variety of media produced within UMass Lowell's BFA degree program. "
———————————
The Art and Technique of the American Commercial
When: Thursday December 30th, 2010
Where: ICA Boston/ 100 Northern Avenue Boston, MA 02210
How: Official Website 
Cost: $10 nonmembers; $8 members and students
What/Why: "Can a sales tool be considered a work of art? It can if it's one of the exceptional, innovative, and entertaining commercials honored by the Association of Independent Commercial Producers (AICP). Each year's selected commercials become part of MoMA's Film Archives. Join us for an evening that's much more than an awards show—it's a celebration of the craft of making these small films of persuasion."
———————————-
Don't Forget: Museum of Fine Arts Community Day
When: Wednesday December 29th ,2010 (and every Wednesday!)
Where: Museum of Fine Arts Boston/  465 Huntington Ave  Boston, MA 02115
How: Official Website 
What/Why: "Get the chance to view the recently opened Art of the Americas wing which boasts 53 new galleries, ranging from the Pre-Columbian era through the third quarter of the 20th century. Thanks to the support of the State Street Corporation, the MFA will also open the Museum and the new Art of the Americas wing for free every Wednesday evening in December from 4:00 p.m. to 9:45 p.m."
 ———————————
The New Materiality: Digital Dialogues at the Boundaries of Contemporary Craft
(Donald Fortesque and Lawrence LaBianca, Sounding) 
When: On view until February 06, 2011
Where: Fuller Craft Museum / 455 Oak Street Brockton, MA 02301
How: Official Website
What/Why:" Curated by Fo Wilson, The New Materiality: Digital Dialogues at the Boundaries of Contemporary Craft steps beyond the boundaries that currently exist among technology, art, and craft. The artists in this exhibition use new technologies in tandem with traditional craft materials – clay, glass, wood, metal and fiber – to forge new artistic directions. Digital video and audio, computerized design, and other technologies are viewed as new materials to be exploited, manipulated and co-opted to enrich artistic expression. The New Materiality: Digital Dialogues at the Boundaries of Craft examines this phenomenon and its impact on the world of contemporary craft." 
 ———————————-
Edward Scissorhands on Christmas
When: December 25th, 2010 9:30PM
Where: Brattle Theater / 40 Brattle Street, Cambridge, MA 02138
How: Official Website 
Cost:  $6.75-$9.75
What/Why: " This fanciful modern fairy tale tells the story of Edward (Depp), the creation of a great inventor whose work is interrupted by his sudden death. Edward is left incomplete, having only scissors instead of real hands. When the local Avon lady comes calling and discovers Edward alone in his decaying mansion she brings him into her suburban home and society. All of Edward's innocence and sweetness don't help the fact that he is very different from the pastel gossip society into which he has been thrust."
Move over Charlie Brown and your peedlie tree, nothing says Christmas quite like Edward Scissorhands. ♥