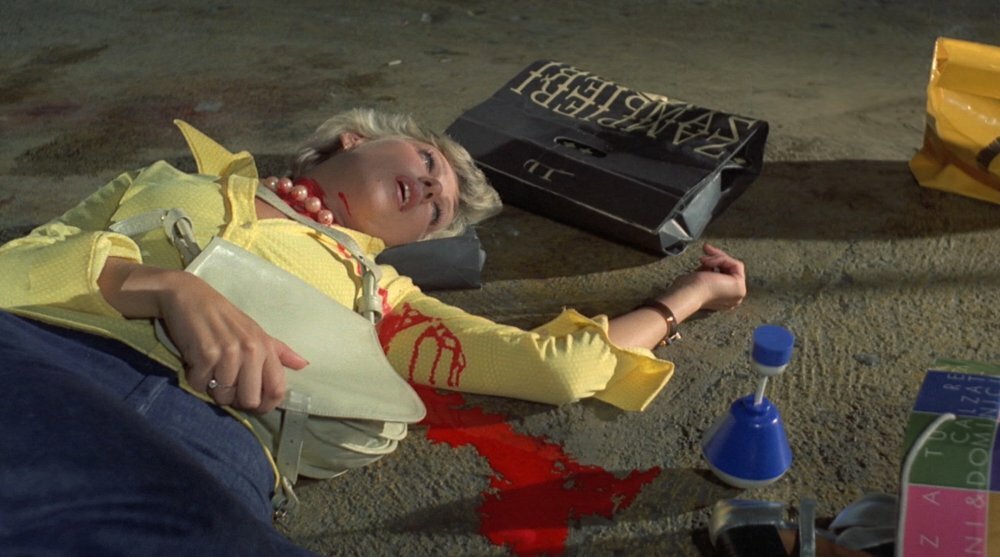 here for now x correspondences x second skin x the new
————–
Drawn From Inner Worlds: Recent work by Kim L Pace and Pat Paxson
When: September 7 through October 2, 2016
Artists talk/tour: September 10th, 4:00-5:00PM
Reception: September 10, 5:00-7:00PM
How: Official Website 
Where: Fountain Street Fine Art, 59 Fountain Street, Framingham, MA
What/Why: "Hudson artist Pat Paxson and British artist Kim L Pace present works that explore their individual ideas about people – their physical and mental interactions and transformations – in this two-person exhibition."
——————–
Donna Dodson: Zodiac
When: On view through September 7 – October 9, 2016
Opening Reception: Friday, September 9 and October 7, 5:00 – 8:00 PM
Where: Boston Sculptors Gallery, 486 Harrison Avenue, Boston, MA 02118
How: Official Website 
What/Why: "The signs of the zodiac are karmic patterns; the planets are the loom, the will is the weaver." – Edgar Cayce Zodiac, Donna Dodson's fourth solo exhibition at the Boston Sculptors Gallery, will be on view September 7 to October 9, 2016. In her newest body of sculptural work, Dodson has created two parallel series, referencing both the animal characters associated with the Chinese, or Eastern zodiac, as well as the sun signs of the Western zodiac. Dodson's exhibition offers us a menagerie of compelling creatures carved in wood. Based on birth years from the beginning of time to the present day, the Chinese zodiac assigns an animal to each year in a repeating twelve-year cycle. Each of the twelve animal characters is believed to possess distinct attributes. With roots in ancient Egypt and Greece, the Western zodiac is based on astrological constellations corresponding to the sun's position at birth. Over time, each of these constellations has assumed their own unique mythological identity. Curiously, the zodiac has only rarely been the subject of contemporary art. Carving has taken a new direction in Dodson's work, and technical surprises and breakthroughs abound. Due to a windfall of wood, she has been able to experiment, creating sculpture in woods such as mulberry, apple, spalted maple, and cherry. The anthropomorphic deities in Dodson's signature work have morphed into allegories, icons and symbols in which realism and representation play a greater role. While some interpretations of the Western zodiac characters seem obvious, like Leo the Lion, Taurus the Bull, and Aries the Ram, others resist obvious characterizations. Would anyone associate Aquarius with a Beaver? Or Libra with a Falcon? Virgo with a Penguin? In Zodiac, Dodson takes on these peculiar associations and promises to engage the imagination of the casual viewer as well as that of the art connoisseur."
Also on view..
Andy Moerlein: Geology
What/Why: "Geology, featuring new sculptural works by Andy Moerlein, will be on view at Boston Sculptors Gallery September 7 to October 9, 2016. Informed by the artist's enthusiasm for scholars' rocks, the exhibition will include found rocks, ceramic pieces, wood carvings, and sculptures in other media reinterpreting this ancient Chinese art form. The Chinese tradition of collecting scholars' rocks involves the elegant presentation of precious and adored stones for contemplation and enjoyment. Often the result of artisanal intervention, the intricate structure of the stones may be deeply carved and drilled, or surfaced with smoothed facets to achieve an authentic "natural" look. Moerlein's investigation of authenticity and artifice embraces many different materials and surfaces. Geology includes beautifully crafted wood and ceramics with surfaces that have been flame textured, wire brushed, carved, painted, or distressed. While many are intimate palm-sized objects, the show also features monumental sculptures. Chinese scholars' rocks stand on a foundation of the interpreted natural. Traditionally, the creators of scholars' rocks were modest, anonymously producing these unique spectacular objects. Slipping snugly into a crack between anonymous crafted object and insistent conceptualism, Geology presents a contemporary western artist's view of this ancient tradition. Moerlein notes: "I am captivated by the unnamed scholars rock artists. I am intrigued by the intersection of natural form and created shape. I am conflicted by the complicit collector who elevates a stone for its chance perfection, willingly oblivious to the evident manipulation." Moerlein's handmade stones have been exhibited nationally. Recently the artist mounted them in trees on the Christian Science plaza in Boston, as well as at the Fruitlands Museum in Harvard, MA. Currently Moerlein's work is featured in Muskegon, MI. The sculptures in Geology bring the ideas evident in the artist's outdoor work into the gallery setting. "
——————–
¡CAPICÚ! : LET THEM EAT CAKE
When: On view September 9 – October 1, 2016
Opening Reception: Friday, September 16, 7-10 PM
Where: Distillery Gallery, 516 E 2nd St, Boston, MA 02127
How: Official Website 
What/Why: "Multimedia exhibition by Shey Rivera Ríos + Anabel Vázquez Rodríguez"
——————–
Time Machine
When: On view September 17 – October 22, 2016
Opening Reception: Saturday, September 17 from 6-8pm
Where: Proof Gallery,  516 E. 2nd Street, South Boston, MA 02127
How: Official Website 
——————–
Diamonds Are Forever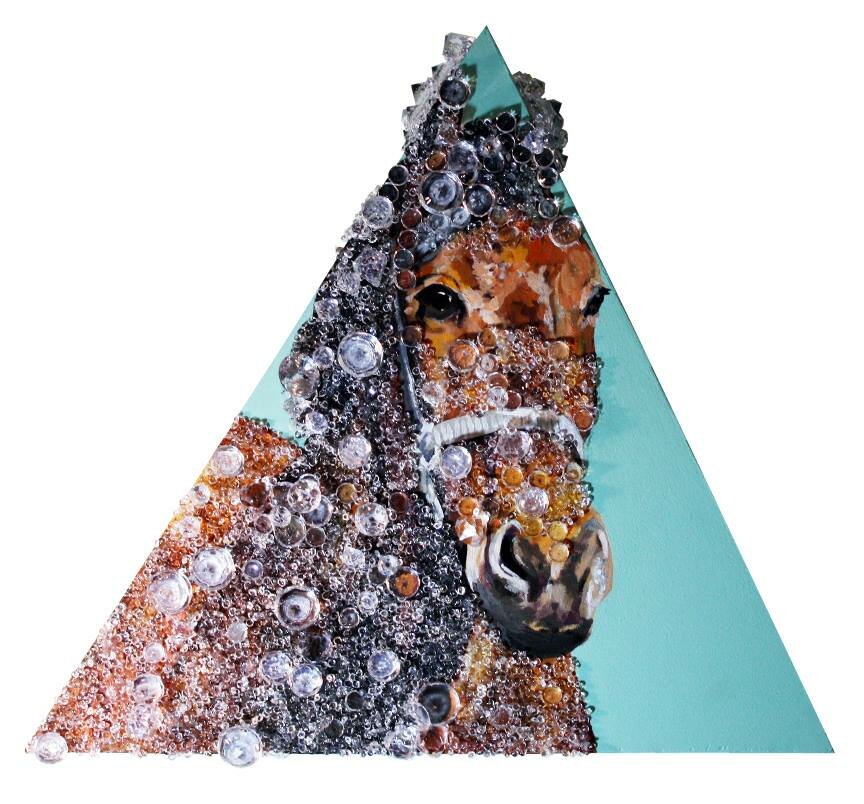 When: On view September 13th-October 8th
Opening Reception: Saturday September 17, 6-9PM
Where: UnchARTed, 103 Market Street, Lowell, MA
How: Official Website
What/Why: "Bradford Rusick brings his latest artwork to UnchARTed Gallery in Lowell this September, delivering new installations surrounding themes of ephemera and politics. In "Diamonds are Forever," he is employing a range of media from traditional oils and classic canvas, to shovels and motorcycle parts dangling from the ceiling. It's a menagerie of execution and an experience for the audience.
Bradford's work is covered in glittering diamonds, cheerfully smiling animals, and picturesque landscapes. Beneath this humorous veneer there are serious stories to tell, to create a space where others can share their own.
We couldn't be more excited to host our colleague, fellow curator and Montserrat Alumni for his encore UnchARTed exhibit! 
We hope you'll all join us September 17th at 6pm for the opening reception of "Diamonds are Forever."
Along with artwork there will be music, food, and local brews available courtesy of UnchARTed Gallery!
More works by Rusick can be viewed online at www.bradfordrusick.com
"Diamonds are Forever" will be on view at UnchARTed Gallery September 13th-October 8th Tues-Sat 11:30AM-12:30AM "
——————
Alter Ego: Gallery Artists
When: On view through October 2, 2016
Opening Reception: Friday, Sept 2, 6-830 pm
Where: Bromfield Gallery, 450 Harrison Ave, Boston, MA, 02118
How: Official Website 
What/Why: "In this exhibition by Bromfield Gallery artists, they reveal a hidden side of their artistic personality: a true alter ego bearing a fictional identity, or a vein of work that varies from their usual endeavors. In any event, the show is a chance for the artists to share something completely different"
——————–
Christina Pitsch: still life
When: On view through October 2, 2016
Opening Reception: Friday, September 2, 2016, 5:30-8:00 pm
Where: Kingston Gallery, 450 Harrison Ave, No. 43, Boston, MA 02118
How: Official Website 
What/Why: "Christina Pitsch continues her inquiry into relationships and perception with still life, a new series that focuses on decorative ornamentation. She references historical chinoiserie patterns with a twist by recreating them in cardboard and artificial flowers, which are then translated to porcelain and bone china. The results create a dialogue between highbrow versus lowbrow, questioning the notion of decoration, ornamentation and opulence through quintessential representations of nature throughout history."
Also on view..
Ann Wessmann: Being: Vertical + Horizontal
What/Why: "Being: Vertical + Horizontal, a solo exhibition by artist member Ann Wessmann, honors each day of life with a simple, repeating pattern of vertical and horizontal orientations representing the states of awake and asleep, and day and night. The artist asks us to view her labor-intensive installation as a calendar. Thousands of slim, inch-long rectangles of translucent vellum are pinned just above a white surface, forming a large grid with continuous rows. The vertically oriented slices of paper represent day, and the horizontal slices represent night. These monochromatic grids make this familiar rhythm of life visible, in relief."
——————–
John O'Reilly: The War Years
When: On view Sep 9 – Oct 11
Opening Reception: Friday, September 9, 2016
Where: Miller Yezerski Gallery, 460 Harrison Ave, Boston, MA, 02118
How: Official Website 
——————–
Here for Now
When: On view September 2 – October 16, 2016.
Opening Reception: Friday, September 8, 2016, 5 – 9 pm.
Where: Abigail Ogilvy Gallery, 460 Harrison Ave, C7, Boston, MA 02118
How: Official Website 
What/Why: "Abigail Ogilvy Gallery is proud to present Here for Now, a group show featuring John Tabor Jacobson, Nicole Patel, and Wendy Shapiro. Here for Now is an exploration of the way materials can be repurposed and recreated, and the existence of art in the moment between formation and disassembly. Each artist plays with the concept of medium, using sustainable and salvaged materials which challenge the traditional methods of creating art."
——————–
#LoseYourHead | A Blind Eye | the new
When: On view through September 28th, 2016
Opening Reception: September 2, 6-8PM
Where: Galatea Fine Art, 460 Harrison Ave, Boston, MA 02118
How: Official Website 
What/Why: Learn more about the exhibitions here.
——————–
Correspondences
When: On view September 10-October 15
Where: Barbara Krakow Gallery, 10 Newbury Street, Boston, MA
How: Official Website 
What/Why: "Featuring works by Bernd & Hilla Becher, Seton Smith and a collection of postcards of Boston's Old State House"
——————–
Mirror Stage: New works by Molly McIntyre
When: On view through October 12, 2016
Where: Aviary Gallery, 48 South St, Jamaica Plain, MA 02130
How: Official Website 
What/Why: "These new cut-outs reflect on the nature of friendships, in particular those friendships from which we seek affirmation of our own identities. The mirror stage, as defined by Jacques Lacan, is literally the stage when a baby first recognizes themself in the mirror, but it also extends throughout our lives. Lacan says that the mirror stage creates a duality because the whole-ness of the image in the mirror is in opposition to the fragmentary nature of the self. This creates the ego and alienates the subject from the self.  Many of us became noticeably alienated from ourselves as teenagers when our bodies betrayed us by changing without our permission and we were suddenly asked to identify as a new self. I am interested in the ways that friends become our mirrors, inviting us back to a reality where we feel comfortable in our skins. As friends, we repeatedly affirm each other's presentation choices, either verbally or by echoing them in our own choices. Of course, this has the danger to become oppressive conformity. But with a close friend, who you know in all their messy fragmented selfhood, it's like you're both in on the joke of "wholeness" and it is a delight to present that face to each other and to the world, together.
In these pieces, the cut paper images are static and whole, while the shadows behind them form more fragmented and changeable images. As the light changes, they may be temporarily aligned, as in what Lacan called a "moment of jubilation" when self and subject are of a piece, but they can never truly be united. The cut-out is always in a fixed state of wholeness that the shadow can never achieve, and together they form something more interesting than either one on its own."
———-
Member Collective Showcase
When: On view through October 2, 2016
Opening Reception: Opening September 2, 6-9PM
Where: Uforge Gallery, 767 Centre Street, Jamaica Plain, MA
How: Official Website 
What/Why: "Uforge Gallery is pleased to announce its exhibit for September, featuring new works from its members and generously sponsored by Trisha Solio, Unlimited Sotheby's International Realty JP.
In August, Uforge announced its decision to close its Jamaica Plain space. Its membership collective has been a grounding force in its exhibitions for the past two years, and it is expected to continue as an important aspect of Uforge in its new, floating incarnation. This exhibit will be the final showcase in this location to focus on this group, who range from surrealist painters and collage artists to street photographers and digital illustrators. Work on view will feature meditative landscapes by Lior Neiger, curious collages by Cristina Rosa Nelson, and colorful mixed media paintings by Sandrine Colson-Inam.
Exhibiting artists include: Leah Abrahams, Erica Baptiste, Quenby Bucklaew, Sandrine Colson-Inam, Brian Crete, James Flynn, Mary Fries, Sara Gothard, Alex Kittle, Christine Ledoux, Anne McCaffrey, Heather M. Morris, Lior Neiger, Cristina Rosa Nelson, Tamara Rohrer, and Vanessa Thompson"
——————–
Don't Bring Lulu presents an immersive theatrical soiree: STAGE DOOR, by Edna Ferber and George S. Kaufman

When: September 25, 2016,
Where: Carrie Nation Cocktail Club, 11 Beacon Street, Boston, MA
How: Official Website
What/Why: "Your presence is requested, wrote little Johnny White,
But with this invitation, there is a stipulation.
When you attend this party, you'll all be treated right,
But there's a wild and wooly woman you boys can't invite.
You can bring Pearl, she's a darn nice girl,
But don't bring Lulu!
You can bring Rose with the turned-up nose,
But don't bring Lulu!
Lulu always wants to do
What the folks don't want her to.
When she struts her stuff around,
London bridge is falling down!
You can bring cake or a porterhouse steak,
But don't bring Lulu!
Lulu gets blue and goes cuckoo
Like the clock upon the shelf.
She's the kind of smarty breaks up every party,
Hullabaloo loo, don't bring Lulu,
I'll bring her myself!"
aka learn more here
——————–
American Impressionist: Childe Hassam and the Isles of Shoals
When: On view through November 6, 2016
Where: Peabody Essex Museum, East India Square (161 Essex St) Salem, Massachusetts 01970
How: Official Website 
What/Why: "When Childe Hassam stepped off the ferry onto the rocks of Appledore Island, he found the place that would occupy his imagination for three decades. Comfortably ensconced in a rambling resort, waking to bright sun and Atlantic breezes, the artist gave himself over to painting en plein air. Hassam created a body of work that remains a pinnacle of American impressionism. This is the first exhibition in more than 25 years to focus on Hassam's paintings of the Isles of Shoals, a group of small, rocky islands lying in the Gulf of Maine six miles off the coast of Portsmouth, New Hampshire. American Impressionist: Childe Hassam and the Isles of Shoals is the result of an unprecedented collaboration of research between geologists, marine scientists and curators that led to new discoveries about Hassam's paintings and artistic practice. The exhibition features more than 40 oil paintings and watercolors dating from the late 1880s to 1912, offering a sustained reverie on nature, the pleasure of painting and a rapturous sense of place and color: a celebrated island garden with its gem-like flowers, dense thickets of bayberry wedged in granite crags, and the dark ocean breaking against rocks and swirling in tidal pools. "
——————–
Liz Deschenes
When: On view through October 16, 2016
Where: ICA Boston, 25 Harbor Shore Drive, Boston, MA 02210
How: Official Website 
What/Why: "Deschenes (b. 1966, Boston), is known for her lushly beautiful and meditative work in photography and sculpture, and since the early 1990s has produced a singular and influential body of work that probes the relationship between the mechanics of seeing, image-making processes, and modes of display. The first mid-career survey dedicated to Deschenes's work, this exhibition will feature 20 years of her art, including explorations of various photographic technologies, rich and nuanced work with photograms (a type of photographic image made without a camera), and sculptural installations that reflect the movements and light within a given space and respond to a site's unique features."
——————–
Public Trust
When/Where: We're excited to kick off Public Trust in Dudley Square, the heart of Roxbury culture with our friends at The Dudley Branch of the Boston Public Library (Sat Aug 27–Fri Sept 2).
We'll then cross the river to Kendall Square, the nexus of innovation and technology with host Boston Properties and our friends at Cambridge Arts and Kendall Square Association (Sat Sept 3–Sat Sept 10).
We'll close back in Boston in Copley Square, site of the nation's first publicly funded library with our host, Boston Parks Department and our friends through it all, the Boston Art Commission (Sun Sept 11–Sat Sept 17).
How: Official Website 
What/Why: "Now + There is pleased to present Public Trust, a free interactive artwork by Brooklyn artist Paul Ramirez Jonas coming to three Greater Boston locations August 27 through September 17, 2016. Public Trust asks us to consider the meaning of a promise during these uncertain times when a pledge can mean everything, and nothing, all at the same time.
Ramirez Jonas, working with Boston artists, will present a billboard of constantly changing pledges – yours, mine, scientists', and those of our presidential candidates. Together we'll be making a piece of art about promises, those contracts we with make with each other and with ourselves, and the potent speech acts that keep a society together through words."
———————-
UH-OH: Frances Stark 1991–2015
When: On view September 17, 2016 – January 29, 2017
Where: Museum of Fine Arts, Avenue of the Arts, 465 Huntington Avenue, Boston, Massachusetts 02115
How: Official Website 
What/Why: "On view in the Linde Family Wing for Contemporary Art from September 17, 2016, to January 29, 2017
The most comprehensive survey to date of Los Angeles-based artist and writer Frances Stark (born 1967), "UH-OH" tracks her 25-year career from early carbon copy drawings and text-based works to more recent video installations, digital slide shows, and projects that shape fleeting engagements with social media into art. Featuring more than 100 works, "UH-OH" provides an in-depth exploration of Stark's singular artistic practice and voice, as she shares her knowledge of cultural topics high and low, including dissections of art history, the Internet, and her creative contemporaries.
Autobiography is Stark's primary mode of expression. From self-examination—sustained meditation on what she's reading, making, consuming, doing—come her reflections on literature, music, architecture, art, sex, domesticity, labor, pleasure, pedagogy, and class. Her works are layered with meanings and references that viewers can appreciate on many levels, from persistent visual motifs, to repetitive phrases and titles, to obscure citations, allusions, and puns. Rather than being a traditional chronological survey, "UH-OH" is designed to aid viewers in their own close reading of Stark's work by highlighting recurrent jokes, rhymes, metaphors, and cultural references. With words and images at the heart of her practice, and moving between analog and digital modes of assemblage, Stark has been heralded by the Los Angeles Times as "the visual poet laureate of the Internet age."
Highlights of the exhibition include Stark's pre-YouTube Cat Videos (1999–2002); the playful, provocative and psychedelic "chorus girl" collages from the series A Torment of Follies (2008); My Best Thing (2011), a video that debuted at the 2011 Venice Biennale edited from Stark's cyber exchanges with two online paramours; the celebrated video installation Bobby Jesus's Alma Mater b/w Reading the Book of David and/or Paying Attention Is Free (2013), set to a West Coast gangsta rap soundtrack and featuring images that range from Renaissance paintings, to family snapshots, to portraits of hip hop legends. The exhibition's title, "UH-OH," contrasts the usual lengthy or pithy titles of Stark's works with a simple response to a complicated problem. This familiar and percussive utterance demonstrates our instinctive awareness of a difficulty, and inspires us to look deeper, think harder, and listen more carefully."
——————–
Mashup: Objects in Dialogue
When: On view through September 24, 2016
Where: Montserrat College of Art, 23 Essex Street, Beverly, MA, 01915
How: Official Website 
What/Why: ""MashUp: Objects in Dialogue" is a group exhibition featuring the contemporary porcelain works by Liz Alexander (Salem, NC), Molly Hatch (Northampton, MA), and Christina Pitsch (Manchester, NH). Curated by Gallery Director Leonie Bradbury, the exhibition showcases how each artist explores and challenges the references of pattern, culture, and class that are inscribed within porcelain objects. All three artists are innovatively crossing perceived boundaries between decorative arts, design, and fine art. Described traditionally as "white gold," porcelain for many centuries was reserved only for the elite and powerful: emperors, kings, and moguls. It wasn't until the 19th century, that porcelain was produced in the United States and not until the 20th century that ordinary people gained access to porcelain tableware, although "fine china" was and still is a symbol of status and wealth. The artists in this exhibition are fully aware of the complex, politically charged history of their material and explore it to the fullest.
Liz Alexander's hand cut, found porcelain and bone china (teacups, saucers, and pitchers) are delicate deconstructed icons of domesticity. A self proclaimed "domestic archaeologist," the artist reworks these antiquated symbols of femininity, class, and the decorative arts to subvert and probe the traditional understanding of the decorated surface and how it is intertwined with gender. Alexander begins by selecting objects containing elaborate decorative or floral surface design. Next, using a refined cutting tool the artist carefully cuts into the porcelain, completely removing all decorative embellishments from the object. Laden with irregular holes and cuts, the once functional ware is now a defunct artifact that takes on a new identity as a culturally critical, yet ethereal sculpture. The absence of pattern transforms the ubiquitous forms of everyday objects from ordinary to fine art.
Molly Hatch explores the relationship between historic and contemporary decorative art, design, and fine art. She is deeply interested in the historical significance, surface design, and pattern of an object, using it as an entry point for re-interpretation within her own practice. Hatch is "fascinated by how we live with objects, how and why we acquire objects, and what happens to them throughout history." The artist's "plate paintings" treat the functional surface of ceramic tableware as canvas for painting. After Rigaud: Versailles Orangerie (2014) is comprised of seventy-eight hand-thrown and hand-painted porcelain plates installed in a grid-like pattern. The image is sourced from the Museum of Fine Art Boston, a print by Hyacinthe Rigaud, Louis XIV's court painter. Each plate re-works a portion of the original historical image that collectively coalesce as the artists re-interpretation. The image is neither a traditional plate nor a painting, yet is both at the same time.
Christina Pitsch's work draws on hybridity of materials, techniques, and subject matter to question cultural iconography and the presumed meanings of decorative objects. She frequently uses flora and fauna in her objects and addresses the dynamic between humans and nature. She combines contrasting vocabularies such as a hunting and trophy aesthetic with porcelain and gold, or cast cardboard with delicate porcelain floral elements. Each object presents a cultural clash between multiple dichotomies. For example: 17th century french chinoiserie is juxtaposed with American hunting culture; slick gold surfaces of a chandelier are contrasted with porcelain deer hooves. Additional contradictions contained within the work are: fancy vs. lowbrow, dirty vs. clean, contemporary vs. historical, and elegance vs. kitsch. Pitsch states, "A tension results when things cannot be cataloged into tidy compartments; it is this tension that I explore."
Also on view..
Dorothea van Camp: Variations on a Screen
When: On view September 14 through October 15, 2016
What/Why: "Dorothea Van Camp's mixed media pieces depict an atmosphere in the midst of transformation. Parts of her work show hints of recognizable objects, but they also raise questions that make them "resist definition." The subtle colors and lines that Van Camp uses in her work create an entrancing and hypnotizing image."
——————–
Placemaking Objects: BCA Artist Studios Building Exhibition
When: On view through September 25, 2016
Where: Mills Gallery, Boston Center for the Arts, 539 Tremont St, Boston, MA 02116
How: Official Website
What/Why: "Boston Center for the Arts (BCA) presents Placemaking Objects: Artist Studios Building Summer 2016. It presents 16 small-scale works, by 16 artists with studios on the BCA campus; artists who work in proximity to each other, yet whose art evidences a divergent range of experiences and outlooks. As exhibition curator Jennifer Hall writes:
The objects in this exhibit hold on to the places from which they came—rubbage from a city street, a mishap from the artist's studio, a pile of dirt reformed. Some are a site of visual abstraction. Others, the space of a narrative. Certain objects describe a psychological location. Perhaps an emotional situation—trauma, pleasure, or a laughable moment. Each object creates its own enclosure. Each is an isolated shelter of significance.
When objects are brought together for exhibition, their divergent places of origin align in a spatial collage, persistent in their sovereignty, yet capable of expansion. Each object, with its own history of place, now hangs next to another. We expect them to be good neighbors within this new residence. And yet, a rupture is evident between the individual place of each object and the exterior relationships with the other objects. Placement exposes both the potential and the pressure of cohabitation. The objects' interiority and exteriority simultaneously bind them to and repel them from each other.
Each object has the ability to show to us its autonomy, negotiate its mutual connectivity, and to build a new place of being among its community.
Exhibiting artists: Leika Akiyama, Aileen O. Erickson, Kate Gilbert, Ruth Ginsberg-Place, Gisela Griffith, Alex Khomski, Georgina Lewis, Silvia López Chavez, Rebecca Greene, Marilyn Mase, Selina Narovlansky, Robert Rovenolt, Miriam Shenitzer, Konstantin Simun, Beverly Sky and David Addison Small.
Curator Jennifer Hall is an artist philosopher who makes work about embodied, distributed, situated, and enactive cognition. She is currently a Professor of Art Education at the Massachusetts College of Art and Design, and is Coordinator of the department's graduate programs."
——————–
Second Skin, work by Blake Hiltunen & Cristobal Cea
When: On view through September 2016
Opening Reception: Friday September 2nd, 2016, 6PM-8:30PM
Where: Lens Gallery, 524 Harrison Ave, Boston, MA
How: Official Website 
What/Why: "Unearthing things forgotten through video art and sculpture."
——————–
Mary Schein Fall Salon | 2016
When: On view September 9 – 28, 2016
Opening Reception: Reception Friday, September  9, 2016 |  5:30-7:30pm | Awards Presented at 6pm at the University Place Gallery
Where: Cambridge Art Association, 25 Lowell St, Cambridge, MA 02138
How: Official Website 
——————–
Plastic Imagination
When: On view September 25 through January 15, 2017
Where: Fitchburg Art Museum, 185 Elm Street, Fitchburg, MA 01420
How: Official Website 
What/Why: "Plastic – a product inextricably tied to the manufacturing history of North Central Massachusetts – has many characteristics that make it fantastically unique. This multi-purpose material can be luminous, colorful, lightweight, strong, durable, practical, playful, affordable, and aerodynamic. It can conjure associations with industrial accomplishment, foment feelings of nostalgia, and trigger very real fears about consumption and waste.
FAM's Fall 2016 exhibition, Plastic Imagination, explores the work of 10 contemporary New England artists who create extraordinary things with all kinds of plastics. Lisa Barthelson, Tom Deininger, Dana Filibert, Joseph Fucigna, Lynne Harlow, Niho Kozuru, Margaret Roleke, Dean Snyder, Bill Thompson, and Brian Zink all find inspiration in the fillers, films and moldable plastics made popular throughout the last century. Some shave, sand, sculpt, and paint different densities of foam. Some play up the translucent or opaque qualities of Plexi or Fiberglass, and some recycle plastic toys, treasures, and trash. Some present readily accessible, everyday plastics as strictly formal studies, while others crave the layers of meaning (social, political, cultural, environmental, and economic) that result from a focus on this ubiquitous and arguably indispensable material."
——————–
Liette Marcil: I'll Take You There
When: On view September 2 through October 23, 2016
Opening Reception: Friday, September 9, 5:30-8:00pm
Where: Laconia Gallery, 433 Harrison Ave, Boston, MA
How: Official Website
What/Why: "Laconia Gallery is pleased to present the new works of Liette Marcil. She is originally from Montreal, Canada and has been a Laconia Lofts resident for over a decade. The inspiration for her abstract paintings comes from aboriginal and primitive art from Native American, Australian and African cultures. The verticality of her work suggests totems. The patterns suggest swatches of textiles forming a collage. Figures and masks appear. A playfulness and rich use of color are carried throughout her work. Building on that, she adds more intensity and presents an abundant, refined and powerful new collection.
These paintings introduce an architectural theme. The verticality in her work still predominates but Marcil begins to show a ying and yang effect – saturated color separated from more monochromatic themes. The result is mesmerizing and puzzling. Is this the new world emerging from our colorful roots? Is it the apocalypse that we are heading for? What was in her mind? As it turns out, when you speak to the artist, she explains that it is what emerged as she painted. Perhaps the plan is hardwired in the subconscious of this artist and somehow her totems are released as she paints.
Marcil has a painstaking approach to her painting. She works with oil and acrylic paints, graphite, color pencils and wax to build the depth and richness of her art. She applies these to canvas, wood panels and paper. She works in sections and the patterns are revealed as she moves around the surface of the painting. Some sections move to the foreground, others to the back. She works tirelessly until she is satisfied with the results. To live with her artwork is to make new discoveries every day.
This collection is the latest evolution of a personal journey that began when only a child. The need to make art and grow as an artist is a passion that few can know. This has been Marcil's life theme. Her body of work demonstrates an evolution that tells a story of an ever changing and maturing style.
To be in a room surrounded by this work is truly to be transported to another place. Liette Marcil will take you there."
——————–
Massachusetts Cultural Council 2016 Artist Fellows
When: On view September 16, 2016 to October 15, 2016
Where: New Art Center, 61 Washington Park, Newtonville, MA 02460
How: Official Website 
What/Why: "The Massachusetts Cultural Council (MCC) and the New Art Center in Newton (NAC) join together to present the MCC Artist Fellows in Painting, Choreography, Drawing & Printmaking, and Traditional Arts. The exhibition will showcase a selection of the Commonwealth's most talented artists working in a variety of disciplines. By bringing together artists from these four categories, the exhibition not only showcases a range of talents, but also explores the integral relations between media and movement, as well as traditional techniques and contemporary practices."
——————–
Passenger with Horizon
When: On view September 17 – October 15, 2016
Opening Reception: September 17, 6-9PM
Where: GRIN Gallery, 60 Valley St #3, Providence, RI 02909
How: Official Website 
What/Why: "In this new body of work, Lawrence employs a diverse range of quotidian objects seemingly plucked from his daily routine—the train ride home, the corner of the office, the floor of a shopping mall. However, this is where the familiarity ends. Objects presented as low-stakes disruptions reverberate with an aimless, transient energy. But they also read as allegorical case studies, phantoms of metaphysical inquiry testing Positivism's triple mantra of Description, Control and Prediction.
The human figure is implied throughout, but only indirectly and via stand-ins such as clothing and furniture. The resulting sense is one of vacancy, as though the human itself has somehow been lost in a repetition of mass produced goods, daily commutes and sunsets.
In Lawrence's hands, mundane objects are stretched to their limits and re-objectified as works whose appearance can range from the hopelessly clumsy to the positively elegant – somewhere between high-minded Minimalism and dive-bar joke."
——————–
Ken Morgan | Digital Abstracts
When: On view September 2 through September 28, 2016
Where: EBK Gallery, 218 Pearl Street, Hartford, CT
How: Official Website 
——————–
Encircling the World: Contemporary Art, Science and the Sublime
When: On view September 19 – December 3, 2016
Reception: Monday, September 19, 6:30 – 8:00PM
Where: Mass Art Galleries, 621 Huntington Ave, Boston, MA 02115
How: Official Website 
What/Why: "I am enough of the artist to draw freely upon my imagination. Imagination is more important than knowledge. Knowledge is limited. Imagination encircles the world. – Albert Einstein
This multidisciplinary exhibition features international artists whose work is rooted in scientific inquiry. Their compelling visualizations of complex datasets and natural phenomena make the unseen visible, whether sound or brain waves, magnetic fields, microscopic cells, or the entirety of the known universe. While artists and scientists both use observation, investigation, and creativity as core tools for their practice, these artists have invented novel ways to translate and materialize scientific knowledge into aesthetically captivating artworks. Playing in the realm of experience beyond the measurable – the sublime – they remind us that we can imagine far more than we can ever know."
——————–
Fall Group Show
When: On view through September 27, 2016
Opening Reception: September 2, from 5 – 8 PM.
Where: Gold Gallery, 460C Harrison Ave, #18, Boston, MA 02118
How: Official Website
What/Why: "From August 24 to September 27 Gold Gallery will show a selection of works by gallery artists. Pieces vary in medium and include painting, mixed media and photography."
——————–
Fall 2016 Opening Celebration
When: Saturday, September 10, 5 – 8PM
Where: Rose Art Museum, Brandeis University, 415 South St, Waltham, MA 02453
How: Official Website 
What/Why: "Please join us to celebrate the opening of five new exhibitions:
Sarah Sze: Timekeeper
Painting Paintings (David Reed) 1975
David Shrigley: Life Model II
Rose Video 09 | Sean Lynch
Collection in Focus: Still Life "
——————–
Partners In Design: Alfred H. Barr Jr. and Philip Johnson
When: On view Sep 28 2016 – Dec 18 2016
Where: Davis Museum, Wellesley College, 106 Central St, Wellesley, MA 02481
How: Official Website 
What/Why: "Organized by the Liliane and David M. Stewart Program for Modern Design, Montréal, in collaboration with the Montreal Museum of Fine Arts, Partners in Design: Alfred H. Barr Jr. and Philip Johnson is the first exhibition to explore a pivotal development in the evolution of American design: the collaboration between the first director of the Museum of Modern Art Alfred Barr, who taught the first undergraduate course in modern art at Wellesley College in 1926, and Philip Johnson, MoMA's first curator of architecture. Together these men endeavored to bring modernism to North America, particularly the innovative ideals of rational and functional design developed at the Bauhaus school at Dessau, Germany between the World Wars I and II. Barr and Johnson experimented personally with modernism in their own residences and went on to organize influential exhibitions at MoMA on Modern Architecture, Machine Art, Bauhaus: 1919–1928,and the Useful Objects series that introduced a broader audience to new ways of thinking about domestic space and design in the twentieth century. The exhibition features furniture from Barr's and Johnson's apartments, examples of Bauhaus graphic design, as well as an array of objects celebrated for their design in Barr's and Johnson's influential exhibitions at MoMA."
——————–
Facing the World: Modernization and Splendor in Meiji Japan
When: On view September 3, 2016 – April 16, 2017
Where: Worcester Art Museum, 55 Salisbury St, Worcester, MA 01609
How: Official Website 
What/Why: "During the Meiji ("enlightened rule") period (1868 -1912) when power was restored back to the emperor from the samurai class, Japan underwent rapid modernization that established a thriving industrial sector and a powerful national army and navy. Though the Meiji period is best known for dramatic domestic reforms, its modernization also involved presenting the nation on the international stage through the beauty of its arts. Facing the World features magnificent lacquerware that represented Japan at international expositions in Paris and San Francisco as well as prints reflecting Japan's accelerated growth at home and abroad."
——————–
Visionaries
When: On view September 8 through October 22, 2016
Opening Reception: september 17, 5-8PM
Where: 555 Gallery, 555 E 2nd St, Boston, MA 02127
How: Official Website 
What/Why: "WALTER CRUMP . SMITH ELIOT . CYNTHIA KATZ . JOE CARUSO"
——————–
Tenfold
When: On view September 17 – November 12, 2016
Opening Reception: Saturday, Sept. 17, from 4 – 6 pm
Where: 13 Forest Gallery, 167A Massachusetts Ave, Arlington, MA 02474
How: Official Website
What/Why: "13FOREST Gallery is pleased to present TENFOLD, an exhibition celebrating our 10th anniversary. Since opening in 2006, 13FOREST Gallery has championed the recognition of artistic expression in the Boston area, and cultivated lasting, meaningful relationships with its artists. TENFOLDmarks a decade of excellence and celebrates mutual success by featuring the work of 10 artists who collectively represent the gallery's past, present and future.
TENFOLD reflects 13FOREST's ongoing commitment to fostering local artists – both established and emerging – and to connecting Boston-area residents with the community of world-class painters, printmakers, sculptors and photographers based across New England. As such, we view our 10th anniversary as an ideal opportunity to highlight a selection of new work by nine artists who have been included in past shows, and by one artist who is new to our fold. TENFOLD proudly features Daniel Benayun, Dominic Chavez, Nicole Duennebier, Susan Jaworski-Stranc, Robert Maloney,Wilhelm Neusser, Heather Pilchard, Mike Ryczek, Kate Sullivan and introduces Mia Cross.
The works brought together in TENFOLD represent the luminous futures of our artists as well as the longevity of 13FOREST Gallery's mission to make art a part of everyday life."
——————–
Diana Al-Hadid – Phantom Limb
When: On view September 3 through October 30, 2016
Opening Reception: 5:30pm, Friday, September 16, 2016
Where: David Winton Bell Gallery, 64 College St, Providence, RI 02912
How: Official Website
What/Why: "Diana Al-Hadid's works are distinctive in style and material. Drawing on imagery from the Classical and Renaissance periods, Al-Hadid creates sculpture, wall pieces, and drawings that foreground her experimental use of materials. Her large sculptures, such as Phantom Limb, seem to be caught in a state of crumbling decay; architectural structures are fragmented or incomplete, figures are missing limbs, surfaces suggest the worn patina of ancient marble sculpture. Referencing the sensation that a missing arm or leg is still present,Phantom Limb is characteristic of many of Al-Hadid's works, which evoke memory and long cultural history.
Al-Hadid expresses an interest in "dissolving as much of the mass [of sculptures] as possible." She accomplishes this through a number of methods but most notably via distinctive vertical marks: drips, slashes, and lines that seem to cut through solid forms to reveal inner surfaces and structures. This vertical motif is carried through all of Al-Hadid's works in this exhibition, drawing a formal relationship between her sculpture and paintings. In two-dimensional pieces, veils of vertical lines overlay and obscure imagery. Looking closely viewers may discern a rendering of Hans Memling's Allegory of Chastity within the intricate surface of Still Life with Gold, or of Pontormo's Visitation and Giotto's Annunciationin her untitled drawings. The luscious abstract surfaces of the drawings are a result of an unusual process in which the image is drawn, covered over, and then revealed again. The resulting veiled images again reference memory, obscured over time.
In the bronze sculpture In Mortal Repose, the vertical drips take on further associations. As observed by Alistair Rider in the catalogue essay, In Mortal Repose "is a sculpture that proclaims that it is about the technique of casting." Here, the female figure (contemporary, as indicated by the t-shirt, but still headless), melts into streams and puddles of bronze, terminating at the base of the work at her feet. The bronze has been made to look like the melted wax that the casting requires and, simultaneously, like the molten bronze that is poured into the mold. Al-Hadid's love of tactile experimentation with processes and materials is clear, as is her interest in "getting a material to misbehave."
——————–
Lillian Bassman
When: On view September 6 – October 29, 2016
Where: Robert Klein Gallery, 38 Newbury St, Boston, MA 02116
How: Official Website
——————–
Summer Selections
When: On view through September 10, 2016
Opening Reception: September  2,  5 – 8 P.M.
Where: Beth Urdang, 460 Harrison Ave, Boston, MA 02118
How: Official Website
What/Why: "James Aponovich, Jean Feinberg, Chris Armstrong, Resa Blatman, Lisa Houck, Kimberly MacNeille"
——————–
Susan Carr: How to Do Art
When: On view through September 11, 2016
Where: How's Howard, 450 Harrison Ave, Suite 309c, Boston, MA 02118
How: Official Website
What/Why: "A solo exhibition by Susan Carr.
How's Howard? is pleased to present a solo exhibition by Susan Carr. "How to do Art" consists of six small-scaled constructed paintings and five moderately scaled mixed media works on paper. Although there is not much more to the construction of these paintings than old scrapes of wood, rope, oil paint and remnants of fabric, there is an unspeakable richness of gesture and color. Carr's contemplative process is revealed in her written instructions, titled "How to do Art", which generated the title of the show. In this, we come to find out how each work embodies such a complicated and vibrant history. With a limited focus of materials, Carr finds a deeply personal and expansive response to life's disarray.
Across Carr's colorful abstractions and works on paper, thoughtful actions appear carefree and happenstance. From rusty nails, select pieces hang precariously on string or yarn, allowing gravity to play a role in their identity as each work teeters on the boundary between painting and sculpture.
Carr's exceptional tolerance for chaos is evident in the powerful and evocative color relationships that become part of the subject of each piece. She scrutinizes the placement of every scrap of wood, living with each piece until they find a home in her paintings. These scraps and scrapes, take on new identities, as vivid badges of talismanic strength.
In "How to do Art", Carr leaves the viewer with a poetic tutorial on cultivating an idea. In her written statement, she engages an almost playful yet grueling recipe for generating art. Within these concise formats, Carr busts out of established confines and dives deep within the space of her paintings."
——————–
Jamaica Plain Open Studios
When: September 17-18, 11am-6pm each day
Where: Jamaica Plain, MA | List of participating artists here 
How: Official Website 
What/Why: "Often called one of the most Family Friendly arts events, The Jamaica Plain Open Studios (JPOS) is an annual celebration of the arts in Jamaica Plain that gives the public and artists an opportunity to connect, converse and deal in art works. JPOS takes place in artists' homes and studios as well as group sites and businesses throughout Jamaica Plain. JPOS reflects the vibrancy and diversity of our neighborhood, and strengthens a dynamic community of artists, patrons, and supporters. Artists network with each other, meet an enthusiastic audience, display and sell work, and have fun!"
——————–
South End Open Studios
When: September 24-25, 11am-6pm each day
Where: South End, Boston | List of participating artists here 
How: Official Website 
What/Why: "During this year's annual South End Open Studios the public is invited to visit the inner sanctum of working artists at the Wareham Street Studios, 35-59 Wareham Street between Harrison and Albany. Wareham Street Studios is a privately owned complex of truly affordable work-only studio spaces occupied by artists creatively working in a wide range of mediums including painting, works on paper, ceramics, photography, textiles and mixed-media. The Wareham Street collection of active studio spaces is open to the pubic on only the most seldom of occasions, and many visitors have remarked at the high quality and one-of-a-kind authenticity of the art on view. 20 artists will be opening their studio doors on Wareham Street this year to welcome art enthusiasts, collectors, and the curious. Included in this select group are Clint Baclawski, Jessica Burko, Michael Costello, Anne Foresman, Tristan Govignon, Heather Greenwood, Will Howcroft, Soyoung L. Kim, Rose Leitner, Maria Malatesta, Mary ann Obrien, Wendy Seller, Nancy Seymour, Karen Lee Sobol, Katherine Spencer, Annie Zeybekoglu, Sara Zielinski. Celebrate SoWa's rich and diverse arts community and go home with a piece of locally made art."
——————–
Photography Atelier 24
When: On view September 8 through October 2nd, 2016
Opening Reception:  September 8, 6:30-8:30pm
Where: Griffin Museum of Photography, 67 Shore Road, Winchester, MA
How: Official Website 
What/Why: "The Photography Atelier 24 will present an exhibit of student artwork from September 8th to October 2nd, 2016. The Atelier is a course for intermediate and advanced photographers offered by the Griffin Museum of Photography. You are invited to come view the photographs at the Griffin Museum, 67 Shore Road, Winchester, Massachusetts 01890. On Thursday, September 8th, the public is invited to attend the artists' opening night reception from 6:30-8:30 p.m. at the Griffin Museum. Photography Atelier Instructor and Photographer Meg Birnbaum shared, "The Photography Atelier has such a long and rich history, I'm honored to be leading this workshop for emerging photographers with Amy Rindskopf assisting. The talent among the 16 members of this group show is varied and inspiring — from our relationship with nature to sports, portraits, ephemera and still lifes — the show is very satisfying feast for the eyes and soul." "
——————–
Outside The Panel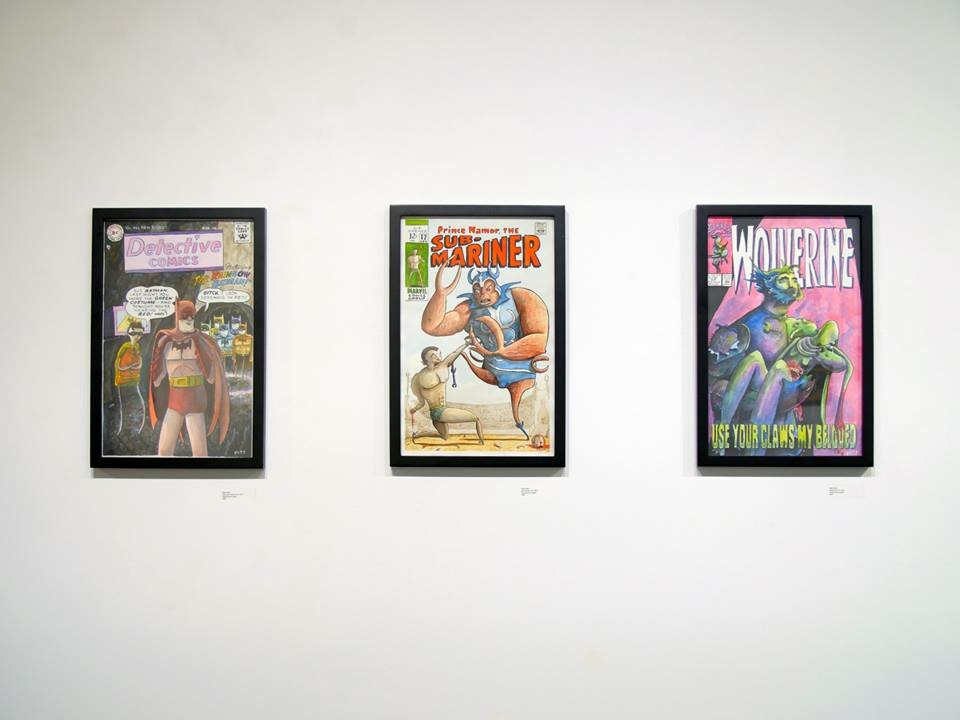 When: On view through September 10, 2016
Where: Thomas Young Gallery, 516 East 2nd Street, Boston, MA
How: Official Website
What/Why: "artwork inspired by popular comics. Nick Colen, Dimitri Drjuchin, Raúl Gonzalez III, Patt Kelley"
——————–
Material Needs
When: September 9, 2016 to October 1, 2016
Where:  Aurora Gallery, 660 Main Street, Worcester MA
How: Official Website 
What/Why: "Material Needs is a group exhibit of work by Zia Ayub, Crystal Blanchflower, Keenan Cassidy, Pam Farren, Clifton Hunt, Philip Marshall, Jane McKeag-McNeil, Eric Nichols, Stacey Parker, Robin Reynolds, and Corinne Rhodes.
These artists are exhibiting the work they produced with assistance from ArtsWorcester's Material Needs Grants, which support the expenses of material and equipment required to make new art in Worcester County. Materials purchased included lithograph stones, polymer clay, electrical wire, welding supplies, diamond hand files, reeds, steel, and paint.  With these supplies, the 2016 cohort produced an astounding range of work: different photographicprojects, large-scale steel sculpture, prints, assemblage, paper lanterns, oil and water-color painting."
——————–
Young Collectors Night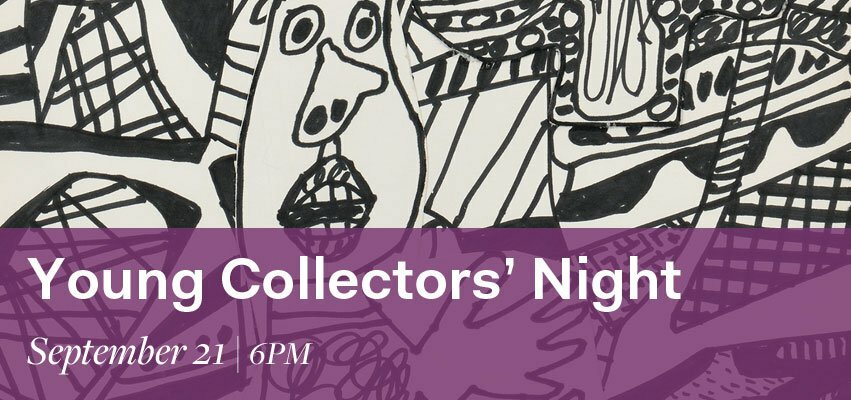 When: September 21, 2016, 6:00PM
Where: Skinner Boston Gallery, 63 Park Plaza, Boston, MA
How: Official Website
What/Why:"Join us for an exciting evening of art and hors d'oeuvres welcoming young and beginning collectors, hosted by Skinner's American & European Works of Art department. Learn about the basics of collecting and buying at auction, featuring a panel discussion moderated by Robin S.R. Starr with fine photographs specialist, Michelle Lamunière; curator and art consultant,  Elizabeth Devlin; and gallerist, Joseph Carroll, while previewing Modern & Contemporary works, including paintings,sculpture, prints and photographs, featured in our September 23 Fine Art auctions."
——————–
Blue Hour
When: On view through September 2016
Where: Chases Garage, 16 Main St. York, ME 03909
How: Official Website 
What/Why: "Blue Hour is an interactive lighting installation composed of ten light towers that respond to the motion of people around them. The work is named after the blue hour of the morning and evening, when the sun is below the horizon, the indirect light is blue, and first/last reds and yellows of the sun are visible.
Participant Experience:
You are walking one night through Roosevelt Plaza Park.  As you stroll you see an ethereal blue glow. Curious, you investigate, and find giant cubes of soothing blue light. Upon approaching one of these towers it slowly turns purple, and then orange, like a rising sun. You realize that your motion causes the chromatic change. Other curious passersby have joined you, enticed by the color activation. As they pick up on the secret, an evening stroll has turned into a night of wonder and merriment: strangers darting and dancing through a forest of lights, the entire landscape glowing with activity."
——————
The Pace of Nature – Allison Coelho Picone
When: On view through January 25, 2017
Opening Reception: Friday, September 9, 7:00 to 9:00 PM
Where: Hadley Gallery, 657 Main Street, Worcester MA
How: Official Website 
What/Why: "In her mixed-media paintings, Picone works to unite aesthetics, science, and spirituality.  She is particularly influenced by artists who take on light as a subject of inquiry itself, such as Turner and Monet.  Picone begins by collaging water- and digitally-manipulated photos onto a canvas, and then applies acrylic paint, pencil and ink to elucidate the underlying image.
While she originally painted in a more representative style, she now uses various mediums and techniques to explore the peaceful and restorative power yielded by nature. This series, The Pace of Nature, speaks to the innate goodness of all living things.
The artist's reception is open and free to all, and takes place in conjunction with the ArtsWorcester Annual Meeting and the opening of Material Needs.
This exhibit is on view through December 21, closed during the holidays and New Years, then open again until the end of January.  Gallery hours are Thursday, Friday, and Saturday, 12:00-4:00PM, or by appointment."
——————–
The Wheels Project 4.0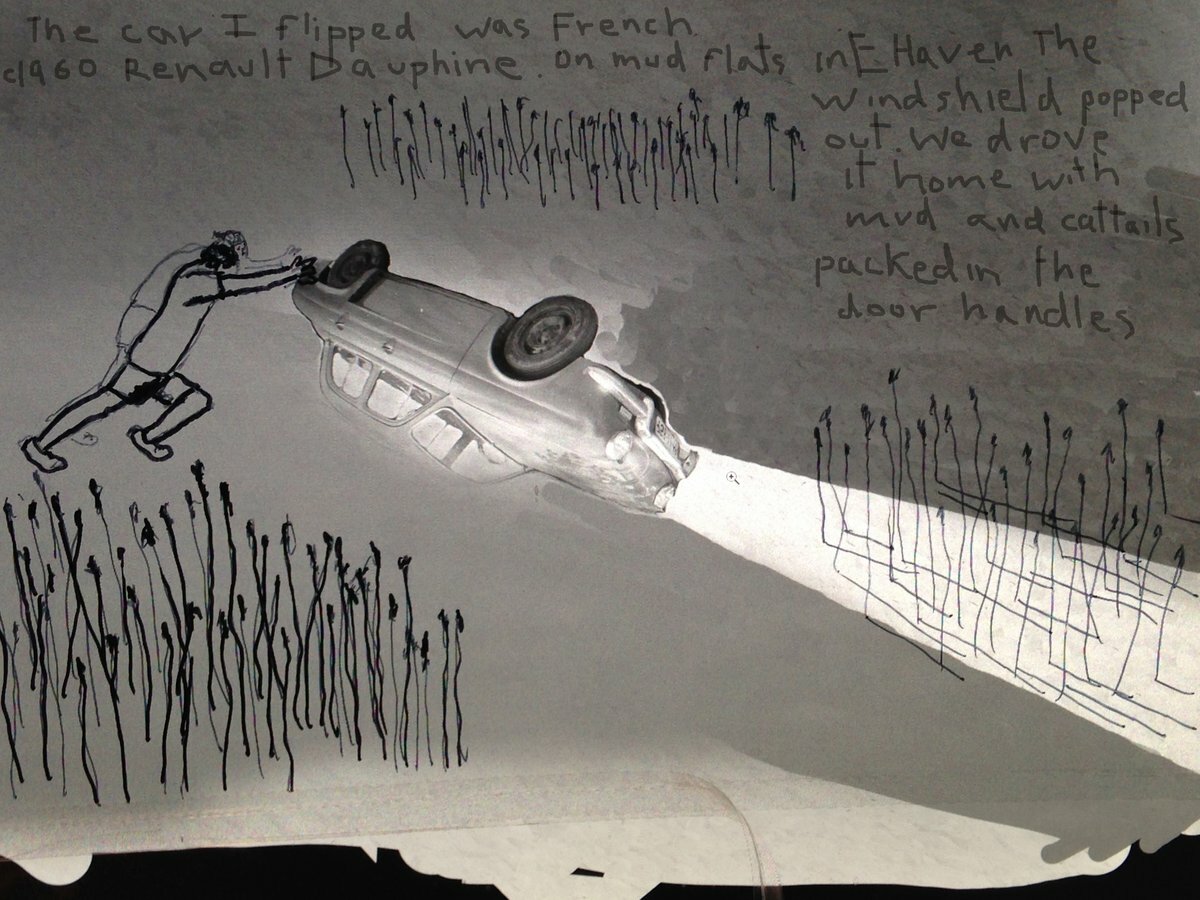 When: On view September 16 – November 6, 2016
Opening Reception: Thursday, Sept. 22, 5:30-8pm
Where: PRC Boston, 832 Commonwealth Avenue | Boston, Massachusetts 02215
How: Official Website 
What/Why: " The PRC is excited to present a new and expanded version of an exhibition celebrating wheeled vehicles of all kinds (cars, bikes, motorcycles, and more). Previous incarnations and artists have been featured in a book "The Wheels Project" (2005) and in shows at the Anderson Auto Museum (2008) and Lincoln Arts Project (2014). Organized by Andrew M.K. Warren, The Wheels Project 4.0 includes work by six regional photographers: Karl Baden, Bill Burke, Jack Lueders-Booth, Ken Richardson, Jasen Strickler, and Andrew M.K. Warren."
Also this month..
Nights at the PRC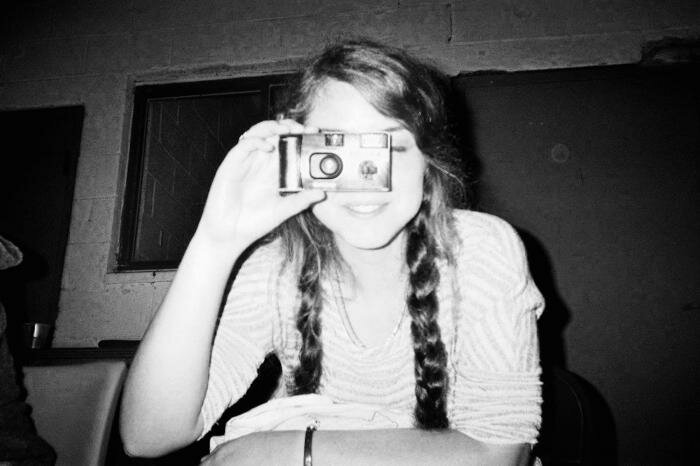 When: Wednesday, September 21st, 6:30 – 8:30pm
How: Official Website 
What/Why:"Do you use or appreciate lo-fi cameras (low-end, low-tech, limited-control, such as pinhole, Holga, Diana, Brownies, etc., even if amended extensively) and employ a "slow" approach to photography? Then consider signing up to share your work and/or attending this exciting Night held in partnership with the Somerville Toy Camera Festival! We welcome engaged audience members and while presenters must be current PRC members (more on how to sign up to present at the below link), the events are FREE & OPEN to the public; no RSVP needed for the community!"
—————————-
First Fridays: Beach Party
When: Friday Fri, Sep 2 | 5–10 PM
Where: ICA Boston, 25 Harbor Shore Drive, Boston, MA 02210
How: Official Website 
What/Why: "It's the last beach party of the season. Seize the day! Settle in on the waterfront for a live performance by Bearstronaut, dancing all night, a few sunny surprises courtesy of Audi, DJ Knife, and a summery signature cocktail.
This 21+ event does sell out; advance tickets are recommended for both members and nonmembers. The museum will not be open to visitors outside of the First Fridays event. Admission is free for members and $15 for nonmembers. Discounts, promotions and admission vouchers do not apply toward First Fridays admission."
——————–
Pow! Wow! Worcester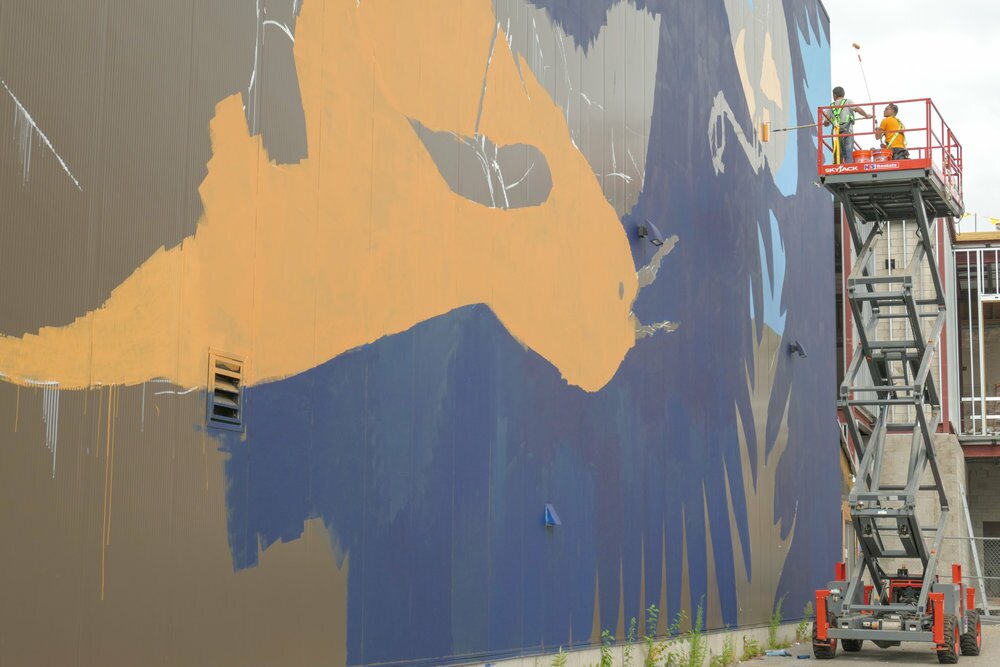 When: August 26th – September 4th 2016
Where: Various sites in Worcester, MA
How: Official Website
What/Why:"In Summer 2016, POW! WOW! Worcester will host a marquee event in the New England region, helping to establish Worcester as a visitor destination. The ten day festival-style celebration will begin August 26, 2016, will appeal to a diverse audience and feature the curation of approximately 10 murals, artist panels, outdoor celebrations and other events developed to strengthen community engagement and regional tourism.
POW! WOW! Worldwide, a producer of international mural festivals, will make Worcester its first ever East Coast festival. The weeklong festival known as POW! WOW! Worcester will appeal to a diverse audience with multiple styles of murals, providing local and international artists with a wide array of local building facades to design. Ancillary events will take place throughout the city and include an artist talk, art fundraiser, musical performances and an outdoor celebration with a centralized hub in downtown Worcester.
POW! WOW! Worcester is committed to making the City a more culturally dynamic place by activating spaces, engaging in the arts, and generating pride in the Downtown area.
The event is anticipated to bring over 10,000 new visitors to Worcester! Join us August 26th – September 4th 2016!"
——————–
Christian Marclay: The Clock
When: On view September 17, 2016 – January 29, 2017
Where:  MFA Boston, 465 Huntington Ave, Boston, MA 02115
How: Official Website 
What/Why: "An ode to time and cinema, Christian Marclay's The Clock (2010) is a contemporary masterpiece comprised of thousands of fragments from television and film history—creating a 24-hour video shown in real time. At any given moment, the work displays the accurate time on screen, blurring the line between its fictional clips and reality. Synchronized to the local time zone, The Clock literally becomes a functioning timepiece. Every clip in the film shows a clock, mentions the time of day in the dialogue, or represents a metaphor of time. From Big Ben to Jack Nicholson, viewers can recognize iconic movies, actors, and clips from a century of films. The Museum first screened the work in 2011 following its joint acquisition by the MFA and the National Gallery of Canada."
——————–
Like Father Unlike Son: Two Contrasting Modes of Expression
Erik Bornemann and Richard Bornemann
When: On view September 1-October 7, 2016
Opening Reception:  Thursday, September 15, 5:30-7:30 pm
artists' talk:  Saturday, September 17 at 4 pm
Where: FPAC Gallery, 300 Summer Street M1 Boston MA 02210
How: Official Website
What/Why: "The Fort Point Arts Community Gallery is pleased to announce Like Father Unlike Son – Two Contrasting Modes of Expression, the first show of the 2016-2017 season, juried by Jeffrey De Blois of the Institute of Contemporary Art/Boston.
Like Father Unlike Son features the work of two artists who, though being father and son, have chosen widely different media and expressions for their work. This show examines the sometimes hidden connections and influences that occur between two artists within a familial context. 
Two artists grow up in the same house. One father, one son. The son grew up watching the father create work. Traveled with him to shows, openings, witnessing new ideas in development. Even providing input. The son goes to art school and majors in oil painting. Within several years, he finds his voice. And his work is totally different from the parent's—or so it would seem. Different medium, technique, expression, subjects. The father's work is representational. The son's is abstract. On the surface, they have nothing in common. Or, is this really the case?"
——————–
The Lay of the Land
When: On view through September 11, 2016
Where: Smith College Museum of Art, 20 Elm Street at Bedford Terrace
Northampton, MA 01063
How: Official Website 
What/Why: "This exhibition, entirely drawn from works in SCMA's holdings, offers a wide variety of perspectives by contemporary American artists on the landscape in its natural, altered, or re-imagined forms. Featuring a range of topographies from cultivated lands to forest and desert, The Lay of the Land highlights new acquisitions, as well as works being displayed for the first time.
Some works in the exhibition render the landscape realistically, while others recast nature in abstract terms. Some illuminate natural forces or natural wonders, from the devastating aftermath of the eruption of Mount St. Helens to the fragile beauty of rainbows. Others address the effects of human interventions—artistic or otherwise—on the environment. Local landscapes by local artists are a special feature of the exhibition, a visual reminder not only of the many scenic splendors of the region but its wealth of artistic talent."
——————–
Judy Pfaff: Drawings Thick and Thin
When: On view through November 11, 2016
Opening Reception: Thursday, September 1,  5:30-8:00pm
Where: Wheaton College, Beard & Weil Galleries, 26 E. Main Street, Norton, Massachusetts 02766
How: Official Website
What/Why: "World-renowned installation artist Judy Pfaff redefines the medium of drawing in this survey exhibition that will showcase a continuum of media and techniques, ranging from prints to small three-dimensional works. Large paper tapestries will provide a backdrop for the interaction of new and old works, creating new perspectives on time and space."
——————-
Jolt
When: On view September 8 – October 6
Opening Reception: Thursday, September 8, 5-7 p.m.
Where: Simmons, Trustman Art Gallery, The Trustman Art Gallery
Main College Building, Fourth Floor, 300 The Fenway, Boston, MA 02115-5898
How: Official Website 
What/Why: "Simmons College presents Jolt: Guns Race and Immigration, a three-person exhibition of photographs, mixed media and installation by Jordan Kessler, James Montford and Yu-Wen Wu, from September 8 – October 6, 2016 at the Trustman Art Gallery, located on the fourth floor, Main College Building, 300 the Fenway in Boston. A reception with the artists will be held on Thursday, September 8 from 5-7 P.M. The exhibit and reception are free and open to the public. Jolt is curated by Trustman Gallery Director B. Lynch."
——————–
Relative Ground

When: On view September 2 – 20, 2016
Opening Reception: September 2, 7-9PM
Where: Machines With Magnets, 400 Main St, Pawtucket, RI 02860
How: Official Website 
What/Why: "Relative Ground is a group exhibition featuring Devra Freelander, Leah Piepgras and Aimee Odum curated by Corey Oberlander & Lindsey Stapleton that denotes the tension between an understanding of the world as governed by scientific principles and a sense of the world through lived experience. Through material exploration and immersive installation, these artists consider the human intervention that occurs during the exploration of events and phenomena."
——————–
Retro Native 
When: On view September 30 through October 28, 2016
Opening Reception: Friday, September 30 at 7 PM – 11 PM
Where: Lot F Gallery, 145 Pearl Street, Boston, MA
How: Official Website 
What/Why: "Lot F Gallery is excited to announce Marka27's upcoming exhibition at their Boston space this fall. Opening Friday, September 30th, "Retro Native" will be the artist's first solo show at the gallery, and will feature a new body of paintings, installations, and original drawings with a pop culture twist. Transforming and fusing ancient cultural traditions into contemporary art, Marka27 creates pieces with Neo Indigenous style. 
Dripping with nostalgia, the works reflect the artist's influences. From growing up in the 80's & 90's, to his mexican heritage, the artist is inspired by hip hop, street culture, cartoons, comics and fashion. Recently, the artist has returned to his roots and completed several mural projects with The Richmond Mural Project, Pow Wow Worcester and Detroit's Murals in the Market. "
——————–
Say hi:
EMAIL | TWITTER | FACEBOOK | INSTAGRAM | PINTEREST
Quick Question: Where did summer go?
More from me soon. Stay sweet. Go see art. ♥