(Harold E. "Doc" Edgerton, Pigeon Release, one of my favorite lots up for auction on September 23rd at Skinner)
Curious how auctions work? Ready to upgrade your IKEA art? Looking for a date night that doesn't end with wincing once the bill arrives?
Well, have I got the event for YOU.
Young Collectors' Night at Skinner Auctioneers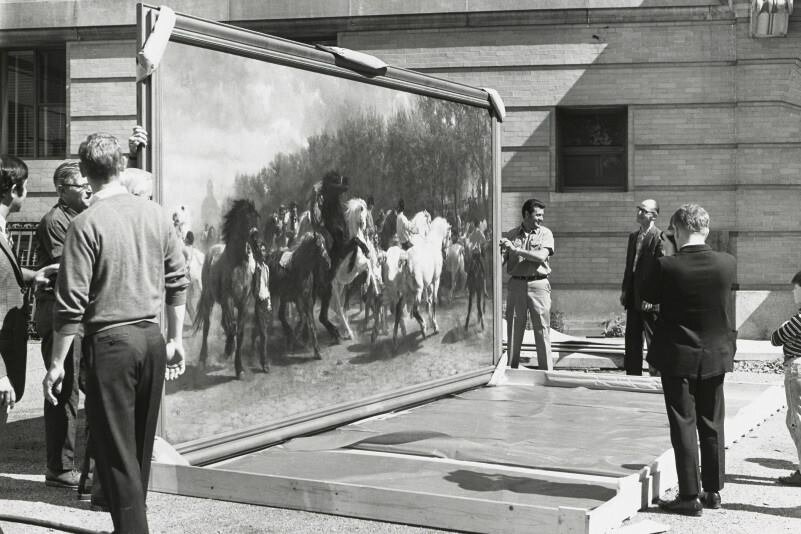 When: Wednesday September 21, 5-8PM
Where: Skinner Auctioneers & Appraisers, 63 Park Plaza, Boston, MA
How: Official Website
Cost: Free | RSVP here
What/Why: "Join us for an exciting evening of art and hors d'oeuvres welcoming young and beginning collectors, hosted by Skinner's American & European Works of Art department. Learn about the basics of collecting and buying at auction, featuring a panel discussion moderated by Robin S.R. Starr with fine photographs specialist, Michelle Lamunière; curator and art consultant,  Elizabeth Devlin; and gallerist, Joseph Carroll, while previewing Modern & Contemporary works, including paintings, sculpture, prints and photographs, featured in our September 23 Fine Art auctions."
Hors d'oeuvres,art, and delightful conversation? Sounds like a pretty decent Wednesday evening to me!
See you there. ♥