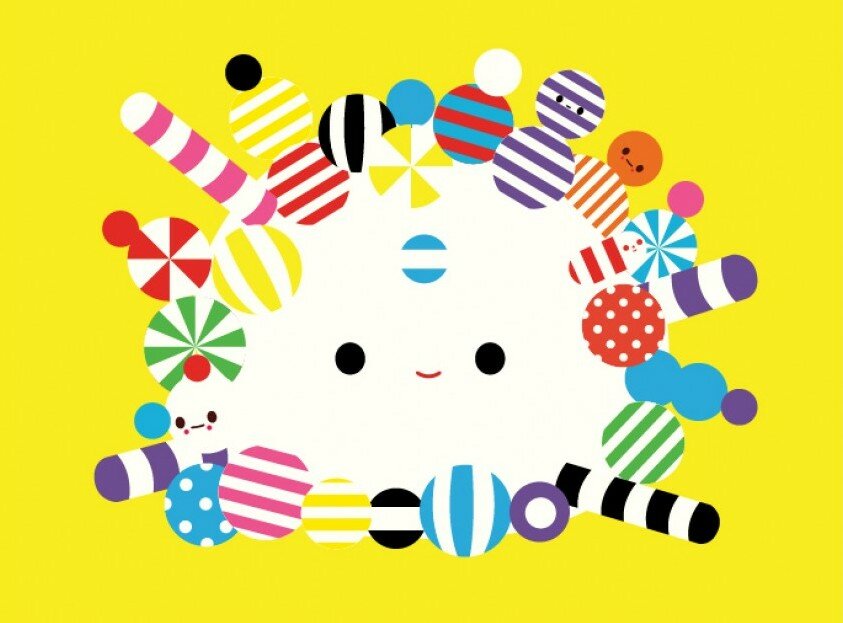 When Pokémon Go came out last month, I found myself devouring articles about the phenomenon despite not having downloaded it myself.
Aside from ridiculous user experiences, I was most interested in 1.) its positive real world applications (ie: players going to animal shelters to walk rescue pups, encouraging voter registration, raising money for charities, making kids in hospitals happier, etc) and 2.) how this one game seemed to turn our entire society into a legion of technological early adopters overnight.
I wasn't hating on it, I was merely curious and baffled. It didn't make sense..
..until I read an article in the Guardian that described the game as a balm against the evils of the world; a positive form of escapism that carried players far from the scary global, national, and regional headlines.
Got it. Their Pokemon Go, is my "Baby Elephant LOVES his First Pool Experience" youtube, which I have watched no less than 236,230 times in the past month.
And as we careen into the weekend, I wanted to contribute to the wave of positivity with my own feel-good findings; opportunities, grants, exhibits, and interviews that will hopefully make your day a tiny bit better.
—————
FAME & FORTUNE: ARTPORTUNITIES
The Opportunity Fund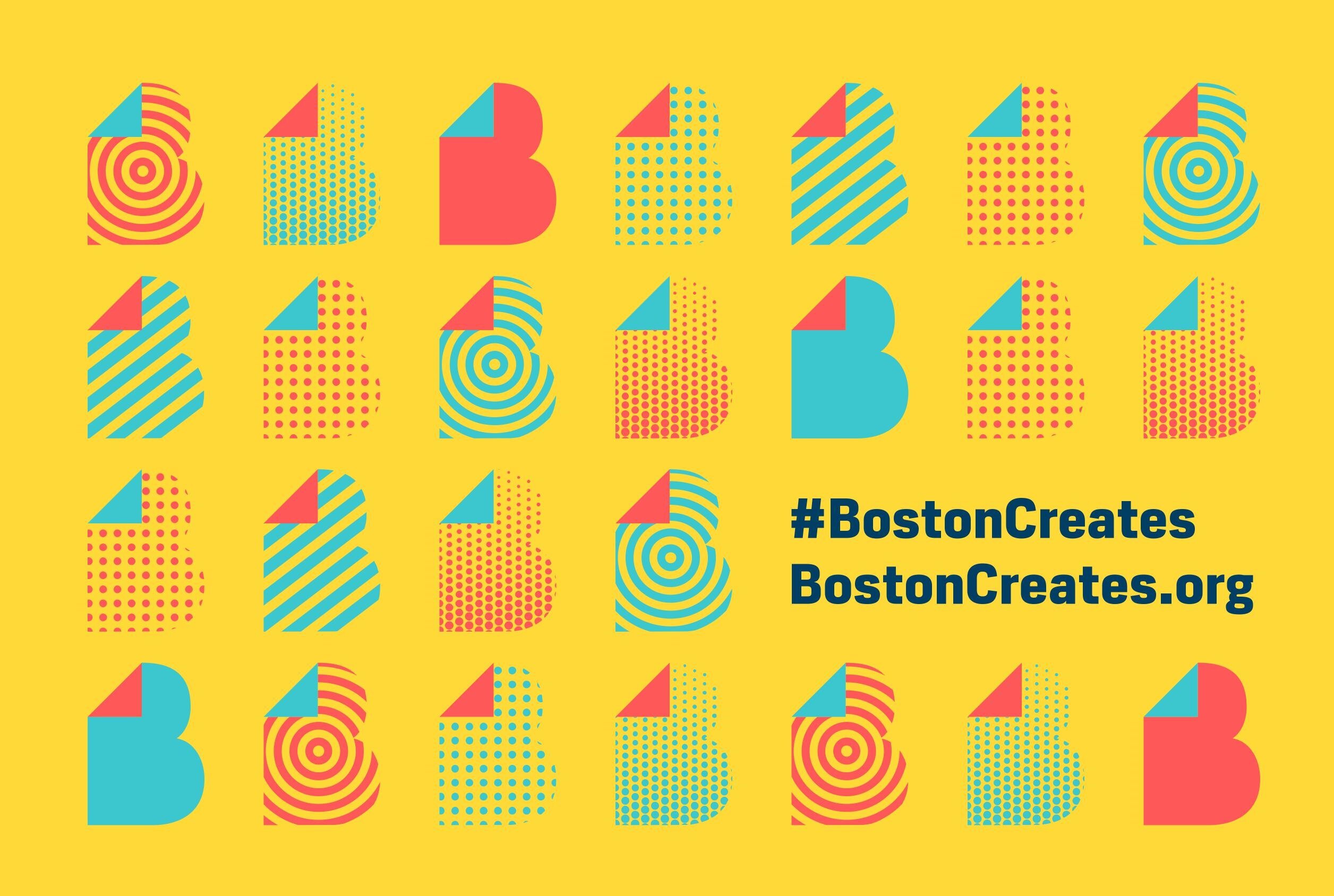 How: Official Website
What/Why:"Purpose: This grant aims to support individual artists in activities that continue their education and skill building, or helps them share their work or teach others. Additionally, teachers may use this fund for field trips. This is a pilot program and our guidelines will be evolving.  
Eligibility: An artist living or working in the City of Boston (preference will be given to Boston residents); a teacher at a school located in Boston; a teaching artist offering workshops in a Boston Public Library, BCYF Center, senior housing or senior center, or non-profit social service agency. Current Boston Artists in Residence and City of Boston Artist Fellows are not eligible to apply.
Application Cycle: Applications will be accepted starting the first of every month, except October and April when other BCC grant applications are due. Individuals may only receive grant funding from the Opportunity Fund once per year.
Eligible Expenses: This grant will fund specific needs, such as materials, professional development costs, conference fees, travel related to professional development, stipends for teaching artists, field trips, or anything that helps you share your work with the public.
Ineligible Expenses: Grant funds cannot be used for staff salaries or benefits, per diems, or incidental expenses incurred during the conference/professional development experience.
Available Funds: Applicants may request up to $1,000. $10,000 will be available per month until it runs out.
Reporting Requirements: All grantees will be required to submit a final report that describes the outcomes of the experience and how the funds were used. Final reports must be filed online."
—-
Fay Chandler Emerging Art Exhibition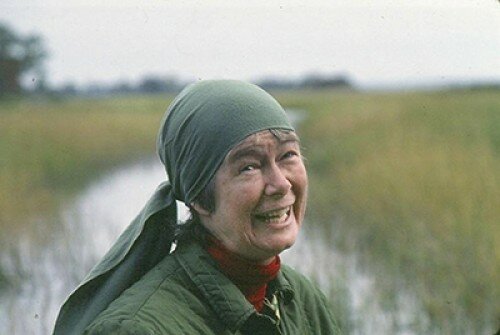 Deadline: August 31, 2016
How: Official Website
Best in Show: $2,500.00
Started making Art in the last 5 years: $1500.00
Over 50 Prize: $1000.00
What/Why: "Please submit your application to join us for the 2nd year of The Fay Chandler EMERGING Art Exhibition. This is a free event that celebrates the Boston visual arts community. The reception for the Fay Chandler EMERGING Art Exhibition will take place October 6, 2016 from 6:00 PM – 7:00 PM at Boston City Hall."
———–
Creative City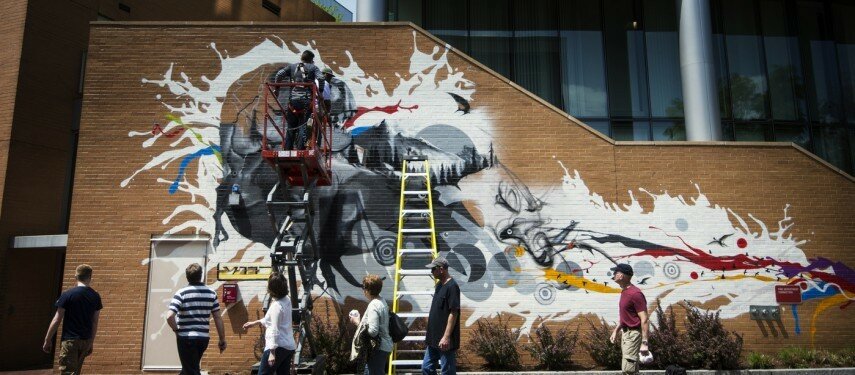 Deadline: September 12, 2016
How: Official Website
What/Why: "Creative City grants will enable artists to create projects of all disciplines that take place in the public realm in the city of Boston and that integrate public participation into artistic process and presentation.
The Vision
This Moment:  Boston breathes history and innovation – seeking simultaneously to honor the past while constructing an exciting future.  Boston's rapid growth is revealing the urgent need to balance increased building density with human-scale design and community cohesion.  The City of Boston has launched multiple planning processes, including a Cultural Planning Process, and the conversation about place and belonging – "whose place is this" – is at the forefront.
Imagine:  Artists have resources to bring their creative voice to Boston neighborhoods, and to further enliven the places where they live, work and play with culture and creativity. Does this bring a sense of surprise, wonder and anticipation to the city?  Will Bostonians feel more connected to each other – and how will their experience of the city change when artists and art-infused spaces animate the civic landscape?
The Opportunity: Creative City contributes to Boston's future by supporting artists to reimagine places for art throughout Boston. We believe that artists have a unique ability to engage public imagination and inspire community members to share in civic experience.  Creative City supports artists to make and share work of all disciplines in spaces that are not conventionally associated with art, or to recast conventional arts spaces to be seen in new ways with different access and opportunity.
ABOUT CREATIVE CITY
Creative City grants enable artists to create projects of all disciplines that take place in the public realm in the city of Boston and that integrate public participation into artistic process and/or presentation.
Creative City has a core value that broad access to creative activity is essential to a community, and that direct investment in artists will foster new ways to engage Boston's diverse communities. Creative City provides grants, training and technical assistance to artists residing within Route 495 in Massachusetts to site work in the city of Boston. Its design was informed by conversations with artists, curators, producers, and presenters in Greater Boston, as well as a national review of artist support programs and creative place-making.
Creative City supports individual artists, artist collectives, and artistic collaborations in all disciplines and with roots in diverse cultures, forms and aesthetics. Artistic work may be grounded in multiple aesthetics from traditional cultural practices to experimental artistic practice. Creative City seeks to increase cultural equity by valuing the diversity of the city, with special attention to artists in communities that are historically under-served and under-resourced.
Creative City – from application through implementation – is designed to strengthen the capacity of artists to develop proposals and realize their ideas, work with non-arts partners, engage with networks of advocates and share their expertise as part of a learning cohort. All grantees are required to participate in two meetings as part of a learning cohort for purposes of professional development.
Creative City is a three-year pilot funding initiative of the New England Foundation for the Arts (NEFA) with leadership support from the Barr Foundation.
In this pilot phase, Creative City grants will support artist projects with grants that range from $2,500 – $10,000.
In addition, a Community Partner grant may be available to partners assisting with the implementation of the project's artistic process and/or presentation, at the artists discretion.
Depending on the nature of the project, community partners may vary in their relationship to the artist and the site of the project.  Community partners support the artist and project implementation and may be business owners, community development organizations, City Hall agencies, nonprofits, schools, among many other possibilities.
Creative City grantees will form a cohort with structured opportunities to learn from each other and from resources including NEFA staff and program advisors. All grantees are required to participate in two meetings as part of a learning cohort for purposes of professional development."
———-
For RI Visual Artists: MacColl Johnson Fellowship
Deadline: Midnight August 18, 2016
How: Official Website
What/Why: "The Robert and Margaret MacColl Johnson Fellowship Fund, established at the Foundation in 2003, provides up to three $25,000 artist fellowships each year, rotating among composers, writers, and visual artists on a three-year cycle. In all three disciplines, the Fellowships will be awarded to emerging and mid-career Rhode Island artists whose work demonstrates exceptional creativity, rigorous dedication and consistent artistic practice, and significant artistic merit.
The 2016 Fellowships will be awarded to visual artists.Awardee announcements will be made in mid-February 2017. The 2017 Fellowships will be awarded to composers, and the 2018 Fellowships will be awarded to writers.
The significant financial support provided by the Fellowships enables artists to concentrate time on the creative process, focus on personal and professional development, expand their body of work, and explore new directions.
Additionally for 2016, the three visual arts runners up will be awarded the opportunity to participate in a residency at Ox-Bow School of Art and Artists' Residency. This program will extend the impact of the Fellowships, with funding provided by the Rhode Island Foundation's Kathryn Johnson Fund."
—-
For US Based Artists: Maryland State Arts Council + UMB Public Art Project
Deadline: RFQ due September 14, 2016 12:00PM
How: Official Website 
What/Why: "The Maryland State Arts Council and the University of Maryland, Baltimore (UMB) are now accepting applications for the Health Sciences Facility III public art project. Artists residing in the United States are eligible to apply. The artwork will be a three-dimensional sculpture sited on the exterior public plaza of the Health Sciences Facility III on the downtown UMB campus, located adjacent to the schools of Medicine, Dentistry and Pharmacy. Project completion date: September 2017. Up to four semi-finalist artists or artist teams will be selected for proposal development and receive a $2000 honorarium. One artist or artist team will be selected. Total project budget: $400,000."
 ———–
Bitch Media Fellowships for Writers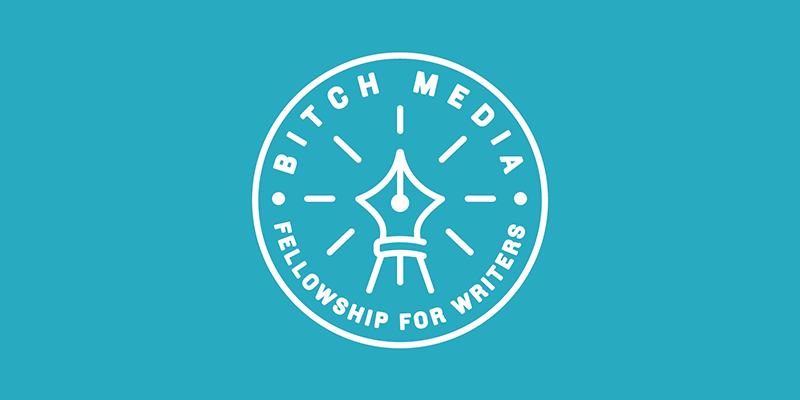 Deadline: September 15, 2016
How: Official Website
What/Why:"Bitch Media, an independent, nonprofit feminist media organization now in its 20th year, is pleased to announce the Bitch Media Fellowships for Writers, a series of three-month intensive writing fellowships whose goal is to develop, support, and amplify emerging, diverse voices in feminist, activist, and pop-culture media. The program will be directed by Bitch cofounder Andi Zeisler.
Bitch Media's mission is to provide and encourage an engaged, thoughtful response to mainstream media and pop culture. We strive to be a fresh, revitalizing voice in contemporary feminism, one that welcomes complex arguments and refuses to ignore the contradictory and often uncomfortable realities of life in an unequivocally gendered world. We publish the award-winning magazine Bitch: Feminist Response to Pop Culture, daily online articles and opinions, weekly podcasts, and offer lectures and workshops around the world through Bitch on Campus.
We are pleased to kick off the second year of our fellowship program. We seek fellows who are passionate, engaged, and interested in developing their unique voices for these four fellowships, each of which pay a stipend of $2,000 for the three-month period."
—————-
New American Paintings: Northeast Competition

Deadline: August 31, 2016
How: Official Website
What is the Northeast?: CT, DE, MA, ME, NH, NJ, NY, PA, RI, VT
Who is the Juror?: Laura Phipps, Assistant Curator, Whitney Museum of American Art
What/Why: "We sponsor six juried competitions per year. The forty winners of each competition receive a four-page, full-color spread in New American Paintings. Five of the annual competitions focus on geographic regions (Northeast, South, Midwest, West and Pacific Coast), and the sixth is only open to current Masters of Fine Arts candidates who are attending schools based in the United States, and current year graduates."
——-
TO SEE 
INSIDE: Georges Island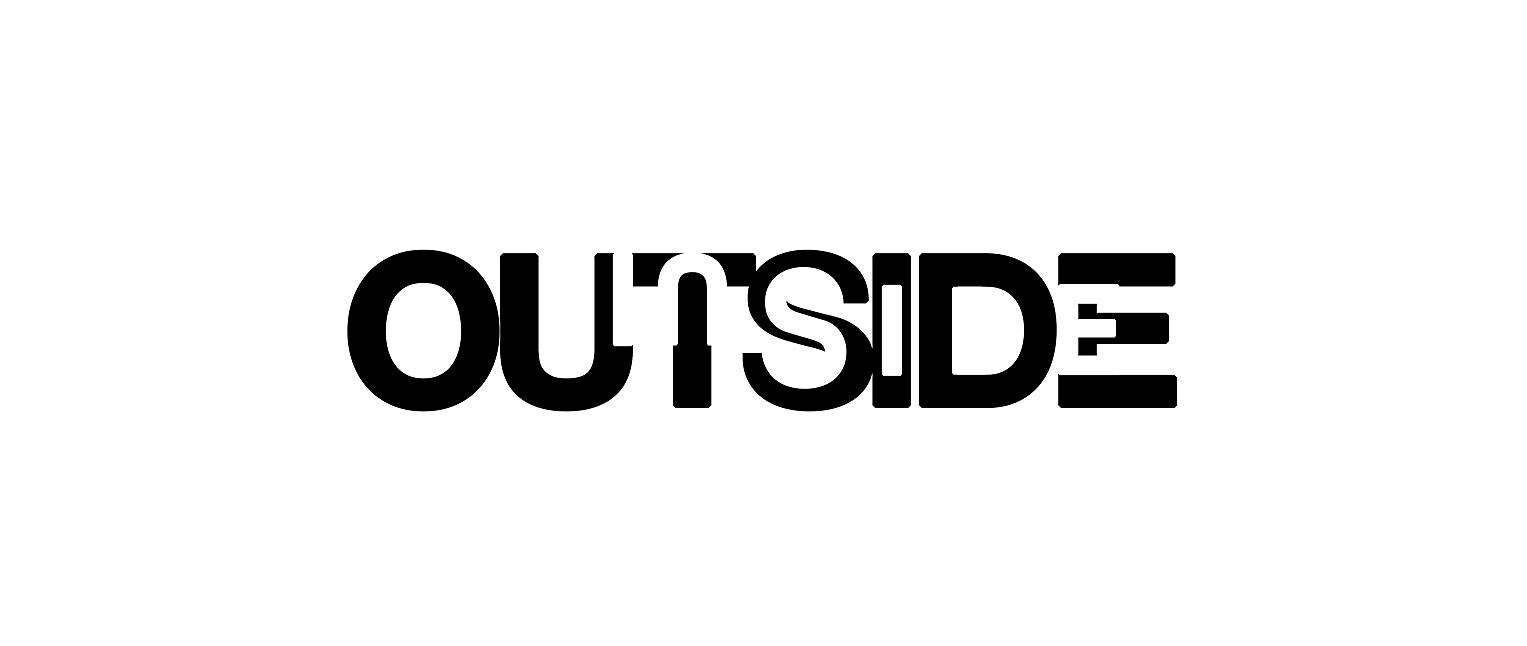 When: Saturday August 13, 12-6PM
Where: Georges Island, Boston Harbor Islands, MA
How: Official Website
What/Why: "OUTSIDE / INSIDE
…is two site-specific performance art events happening on Spectacle Island, and Georges Island in the Boston Harbor, curated by Alice Vogler, Dirk Adams, Jan Willett and Vela Oma.
GEORGES ISLAND, August 13, 2016 12:00pm to 5:00pm
Specific artists hours TBA
All work will happen INSIDE.
INSIDE Artists:
Jose Santiago Perez
Jeffery Byrd
Diane Dwyer
Gianna Stewart
Whitney Scharer
Caroline Boileau and Stéphane Gilot
Caitlin Foley + Heather Kapplow"
——–
In the Heart of Place: Image and Expression
Kathleen Williams
Give me just one more rainbow
Another salmon-colored sunset
The bickering of birds on an early May morning
One last walk beneath Cassiopeia's bench
Let me kick the brittle oak leaves
Clattering across my stone walk
Offer me a choice:
The rhythmic pouring of the waves on a calm day
Or the wind teasing the pines in my back yard
Remind me how blue was the sky
That September in Provence
How gray the clouds that followed
Give me just one more rainbow
Promise me one more day
−Kathleen Williams
When: Saturday August 13, 11:00-3:00PM
Where: White Ellery House, 245 Washington Street, Gloucester, MA
How: Official Website 
What/Why: "Combining photography with the written word, Williams invites visitors to consider their sense of place, as well as their emotional connections to it. Kathleen resides in Magnolia.
The White-Ellery House (1710), owned and operated by the Cape Ann Museum, has served as the backdrop for a series of one-day contemporary art installations since 2010. The House is located at 245 Washington Street in Gloucester and is free and open to the public on select Saturdays from 11:00 a.m. to 3:00 p.m. each month from May through October as part of Escapes North 17th Century Saturdays."
————
POW! WOW! Worcester
When: August 26-September 4, 2016 | Full Schedule Here 
Where: Worcester, MA
How: Official Website
What/Why: "In Summer 2016, POW! WOW! Worcester will host a marquee event in the New England region, helping to establish Worcester as a visitor destination. The ten day festival-style celebration will begin August 26, 2016, will appeal to a diverse audience and feature the curation of approximately 10 murals, artist panels, outdoor celebrations and other events developed to strengthen community engagement and regional tourism. 
POW! WOW! Worldwide, a producer of international mural festivals, will make Worcester its first ever East Coast festival. The weeklong festival known as POW! WOW! Worcester will appeal to a diverse audience with multiple styles of murals, providing local and international artists with a wide array of local building facades to design. Ancillary events will take place throughout the city and include an artist talk, art fundraiser, musical performances and an outdoor celebration with a centralized hub in downtown Worcester.
POW! WOW! Worcester is committed to making the City a more culturally dynamic place by activating spaces, engaging in the arts, and generating pride in the Downtown area."
——————-
WISDOM FROM A QUEEN
Barbara Krakow, president and founder of Barbara Krakow Gallery recently spoke with Artists for Humanity teens about her 50+ yr career as an art dealer..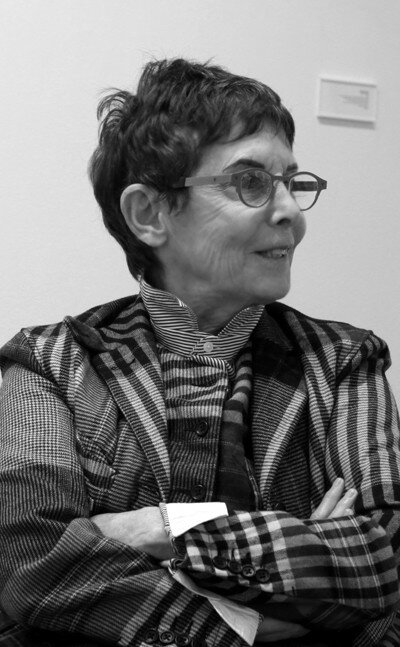 AFH Teen: Over the years I looked up some of the art, and looking just quickly at the art here, most of the artwork that is shown in your gallery is either geometric or has something to do with portraiture. Why is it that that's what you decide to show in your gallery?
BK: Because everybody has their own aesthetic: what kind of work they care about and what kind of work speaks to them. We basically are not interested in just decorative work.
Work has to speak. It has to confront you in some kind of way. It has to deal with the human condition — which by the way is equal no matter who you are, no matter what your financial position, no matter what your color, no matter what your gender — no matter what.
Everybody knows sadness. Period. And the basic human condition is about everyday people's emotions; and they're the same for everybody. Great art deals with that. The fact that minimal and geometric work also has that idea of clarity, a sense of calmness and a sense of peace, appeals to us. 
The whole interview is eloquent, frank, and insightful — read in its entirety here.
Also, you can and should visit her gallery on Newbury street, but not this second. The gallery is closed for the summer and will reopen on September 6th.
 ————————-
TOOTING MY OWN HORN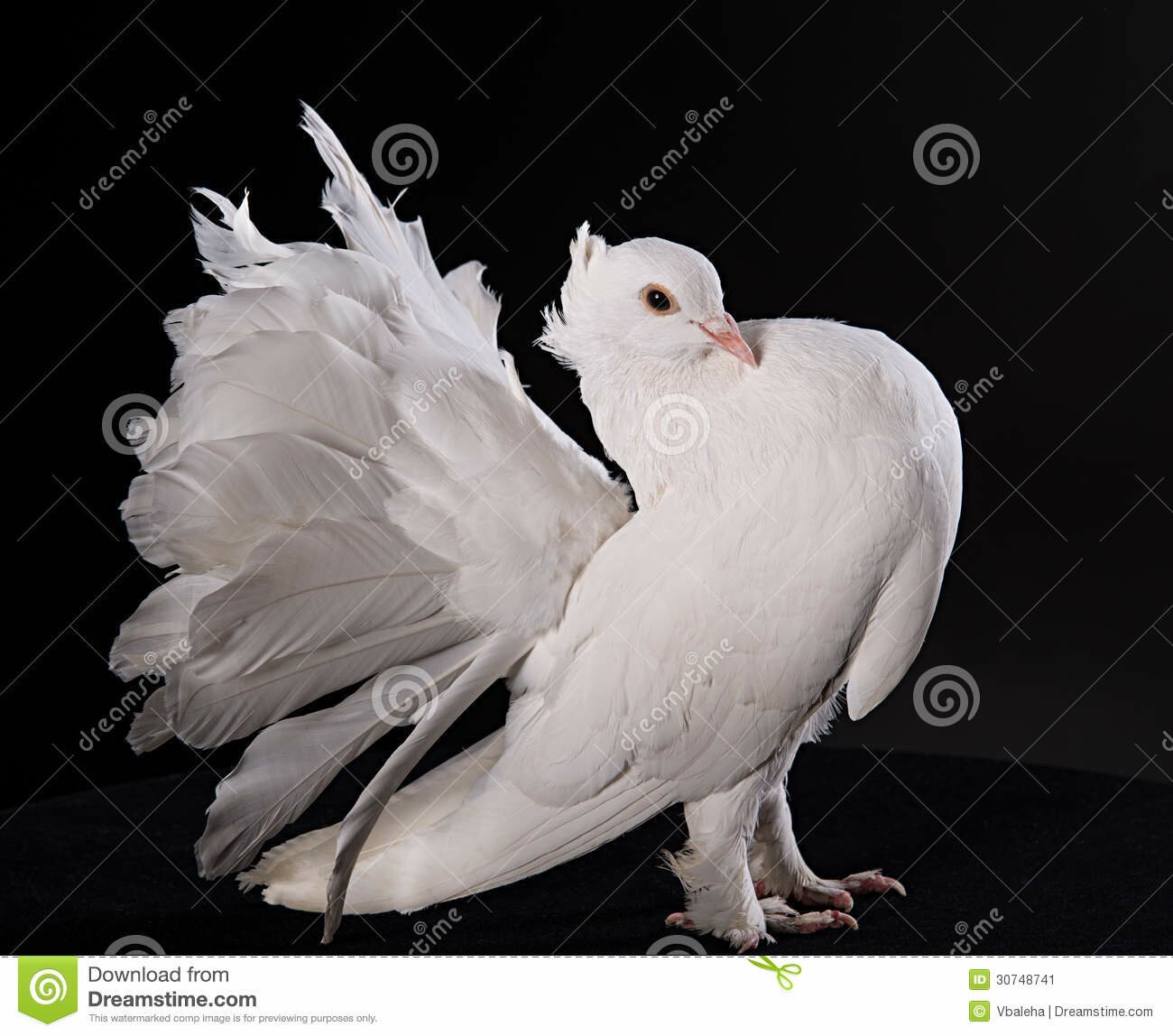 That show I juried at Uforge is on view through August 28th, and it's pretty great.
Opus Affair, an IRL #bosarts community of folks who meet monthly in venues across the city to drink responsibly and discuss the Gardner heist, recently asked me ten questions and I answered them.
Then I took a turn at interrogation and interviewed Derek Larson + Marc Mitchell for their current show, Nothing Ritually at GRIN Gallery in Providence. The exhibition is on view through September 10th and the opening reception is tomorrow 8/13, 6-9PM. You can read more about it here.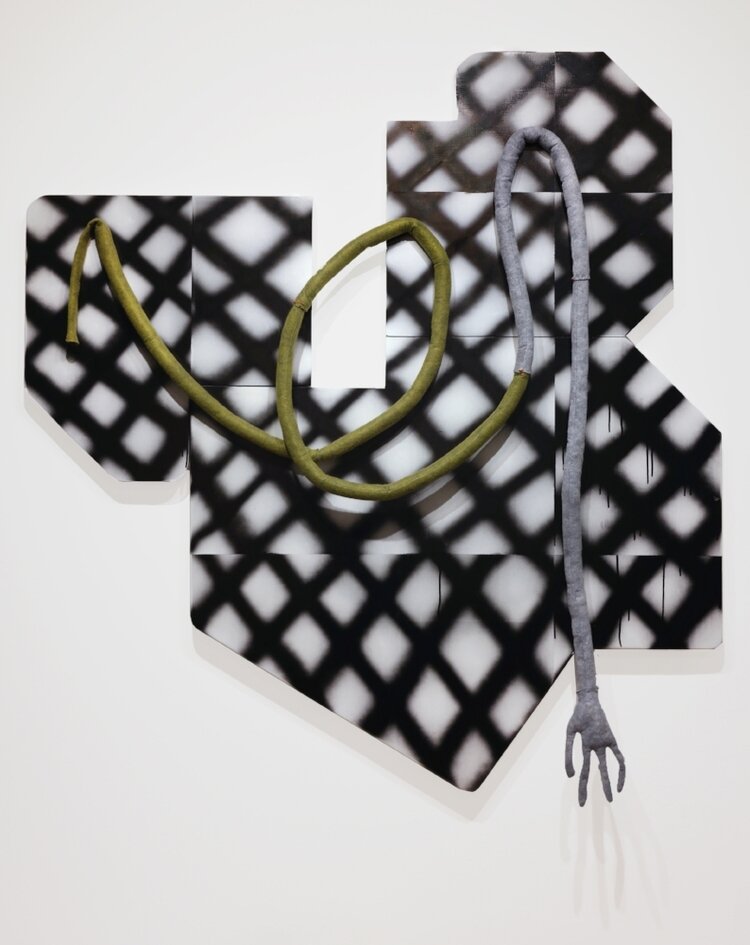 Save the Date: Next month on September 21st, I will be a part of a Young Collectors Panel Discussion at Skinner Auctioneers , I believe it starts at 5PM and there will be wine/cheese/merriment, but don't quote me. I will share the formal announcement once I receive it.
Today is Highland Street Free Fun Friday and I wish I was at Naumkeag.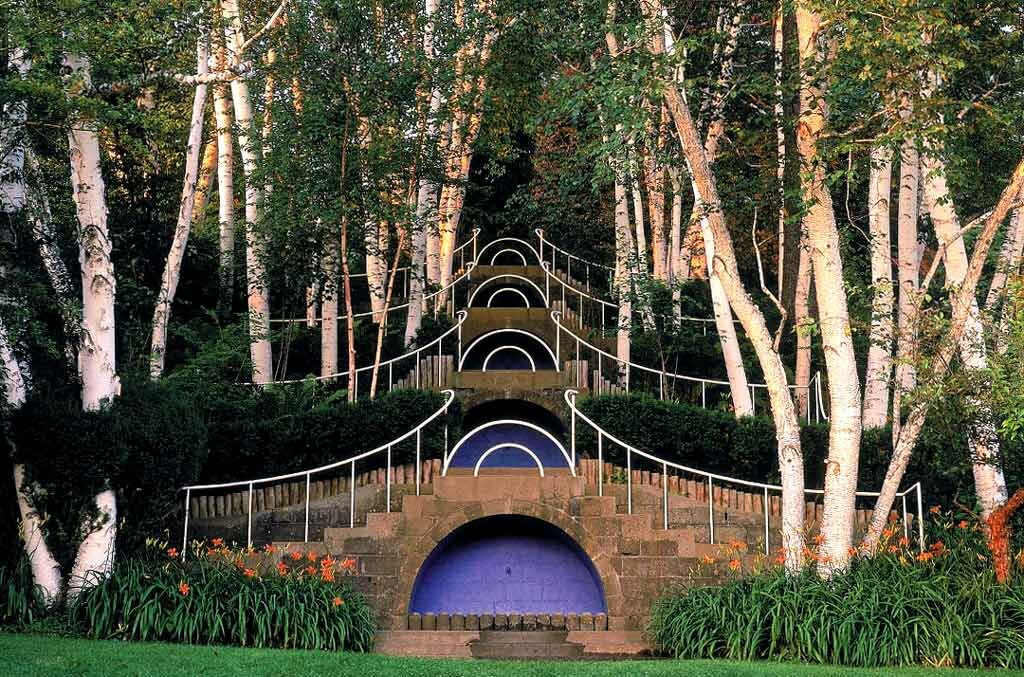 Looking for something else quasi-cultured to do this weekend? You should read the August wrap-up.
—
FIN.
Well, that was fun. Hopefully there will be no shortage of good news in the future so we can do this more often.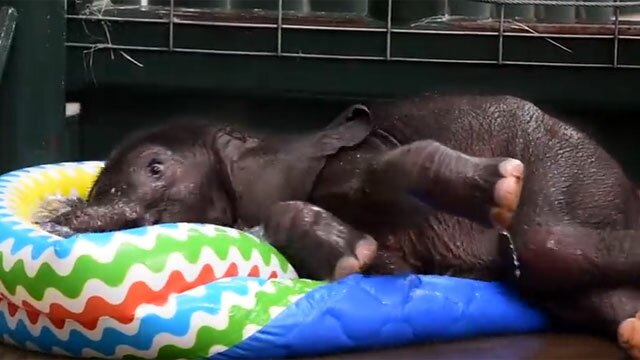 Stay sweet. Enjoy the weekend ♥