Midway Studios is a building comprised of 89 artist live/work spaces in Boston's historic Fort Point neighborhood, and is a place I currently refer to as "home". With Open Studios just around the corner I wanted to reach out to some of my neighbors who make their living behind the lens.
When I spoke with Eric Levin about his artistic process he offered up the following quick tip:
"If you go in just shooting pretty things, you'll find yourself lost."
With this in mind, I set out to learn more about how photographers keep themselves grounded and "found" yet simultaneously in the clouds and inspired.
————————————
Alicia Savage
Official Website: aliciasavage.com
"I overcome my creative block by working at my own pace. 
 Recognizing that creative blocks are sometimes apart of the creative process – is what helps me overcome, or rather find patience with them. Some ideas or pieces of work are not meant to be developed overnight or even in a month, as its uniqueness can only exist through the repetition of thought and effort. Which is pretty cool when you think of it – as what ever is eventually created is truly a rarity. "

"My current work is very much a reflection of my life at the moment. The mission isn't so much the photograph but how I'm enlightening my perspective as an individual – which is then subsequently reflected/documented in my photography as a self-portrait artist.  It's a mix of documentary and fine art."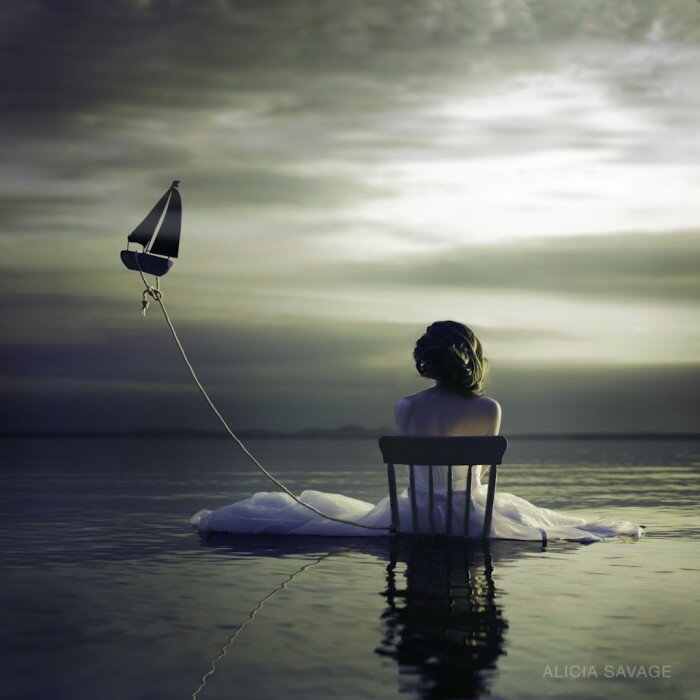 "This year I have put a focus on independent travel – with the mindset that by developing my perspective I'm also developing my work as an artist. I feel it is often so easy for the mind to get warped by the influences of the industry that it is important to continue to shape and expand our own mind in order to expand the creative thinking process – however that may be. For me its small adventures. Whether a road trip along the coast of Maine or traveling to Europe for the first time on my own – anything that facilitates a new experience keeps my mind creatively energized.  "
———————————-
Peter Harris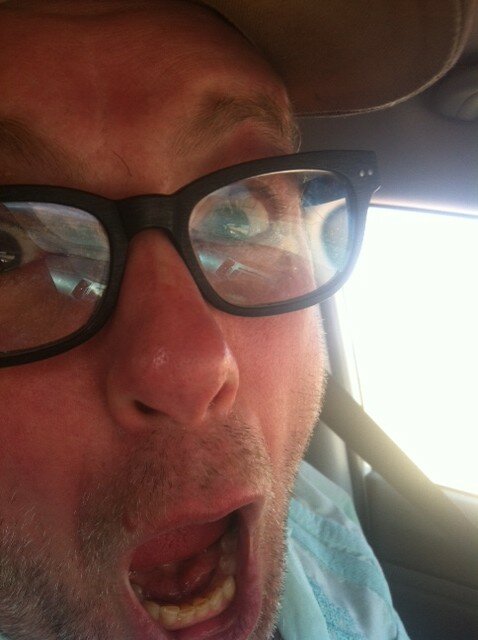 Official Website: smallbluechair.com
"Creative block is a continuing struggle and its answer isn't clear.  
With the accumulated time spent making pictures, the elements of what an individual picture consists of, both visually and its intent-change during the process.  The relation of the individual images to the arc of a body of work also changes. These changes are the result of internal and external influences (things don't operate in a vacuum), as well as shifts in media/technology and its implications."

(Earlier work by Peter Harris from "Bottle Scans" series)
"Different tools to create images; with each tool comes a new way of working and a new way of seeing; I use film cameras, scanners, digital cameras of different types.  They involve different processes and, though there's a consistent thread of thought throughout my work, visually it shifts .  The different media plays a large role here.  Digital is not film the era of mechanical reproduction yields to digital reproduction and plasticity.  What this implies is a large part of the dialog and help keep the eyes fresh."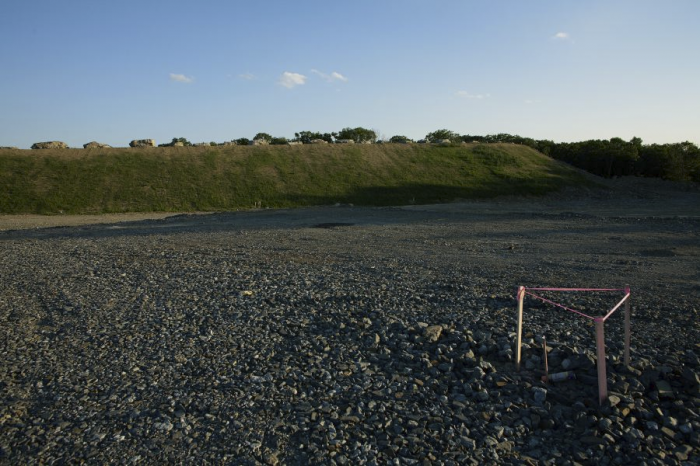 On being a photographer in the age of instagram: "Ideas, both conceptual and visual, coupled by the history of the media and its relation to the art world in general shape a body of work – it can be argued that in a medium where a billion images can be generated in a day – the idea, the concept -becomes paramount and the image secondary."
———-
Eric Levin

Official Website: elevin.net
"Overcoming creative block is a constant problem especially when I care about something–it prevents me from starting a project. Sure there are times when I can just get through and force myself to do it, but the best way I've found to overcome creative block is a deadline. Open Studios, you have to get it done, events like that are probably the best thing for me."

"I keep myself centered by trying to balance commercial life which at times can be extensive with trying to honor my artistic inclination of travel and travel photography. Doing the things I love within the artistic realm like mixed media or building furniture keeps me calm, so any chance I can spare some time to do some of those things, I'll do it. Every summer I take a little road trip with my camera and I find that will keep me happy all year."

——–
Barry Cronin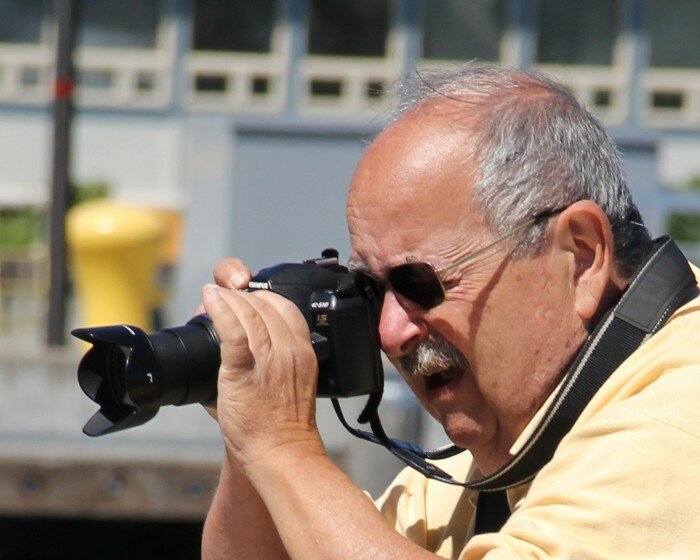 Official Website: bjcroninphotography.com
"I love to shoot landscapes and seascapes. Rather than shoot the photo 'already taken', the ones on postcards, I like to 'drift.' I will pick a location…a part of the country I would like to see. Then I will fly or drive to the general location and begin drifting through the landscape. No maps, no tourist brochures and no reservations. I will drift with my partner, who drives, while I look for the shot, yelling 'STOP!' whenever I see something interesting."

(A Foggy Walk)
"We will often follow a road or make a turn just because. Last June we were drifting through northern Idaho and came upon a sign pointing to Hell's Canyon. How could we resist. The road began climbing and soon became unpaved and without side barriers. Before we knew it we were above the clouds in the snow. In fact, it began to snow hard enough that we could no longer see the road. Time to turn around!…and stop at the nearest motel we could find."
"The excitement about drifting is that I never know what I will find or capture. I shoot digital and shoot hundreds of shots on a drift. I often don't know what I've got until I get home and can review it on my computer screen. But it is like discovering a place all over again. It gets me fired up for another 'drift'"

(FLUX. favorite from the Caterpillar Construction series)
After chatting with the photographers of Midway, I couldn't help but think of that J.R.R. Tolkien quote(which took center stage in my HS yearbook): "Not all those who wander are lost."
Travel, wandering, drifting, roadtrips, or as Alicia Savage put it, "small adventures" all appear as reoccurring sources of inspiration for photographers.
For non-photogs alike, it's important to change up the scenery every now and again, adding something new to your visual landscape. Even if that change is something as simple as embarking on a meandering route to work, or walking your dog to a different park. I've seen enough romantic comedies to know that these are the times when leashes get tangled and attractive strangers fall in love. You never know.
Be sure to say hello to the Midway photographers and see their work in person on October 19th-21st as a part of Fort Point Open Studios. ♥
(Note: This post was originally written for Photo Nights Boston. Check out this and other entries on their photog blog here.)