(Jacob Jordaens, The King Drinks)
Do you remember that kid in highschool who promised there would be a slip-n-slide in every hallway if he were elected class president?
Yeah, I do too. And I am still regretting my election decision to.this.very.day, TED.
—————————–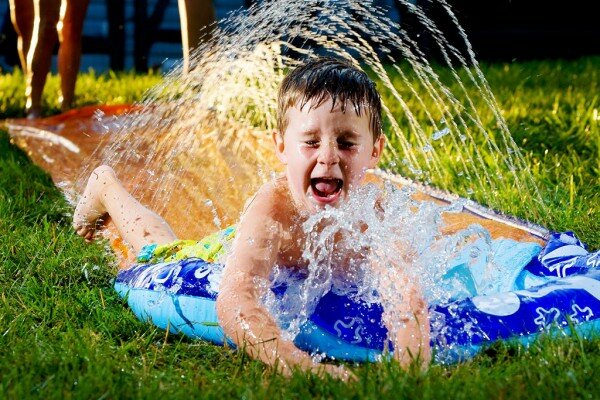 I'm not here to debate politics. I certainly got my fill of delightful Republican/Democrat ra-ra after 4 years attending college in DC when all I wanted to do was talk about boys. And then, just when I thought it was safe, I moved to London and shortly after my arrival people came looking for answers to this cover story:

There are only so many ways I can say, "Beats me!"
But I will say this:
1.) If you believe that all campaign promises and policy proposals a candidate advertises while running for office will come to fruition, you will probably be disappointed.
Related:
2.) If you believe that every speech or piece of literature issued by a candidate truly represents their personal beliefs and is never created by another party or colored by the assistance/influence of others..
you will probably be disappointed.
Related:
John Connolly's Responses to MASSCreative's 'Create the Vote' Questionnaire
Marty Walsh's Responses to MASSCreative's 'Create the Vote' Questionnaire
Thinly-veiled cynicism aside, I do have a favorite. But it doesn't matter.
Through this post I am merely trying to temper expectations and raise awareness that a new mayor may ≠ a magic bullet. And that's OK! No matter who is left standing in the wake of the Boston Mayoral election on November 5th, I truly believe that our fair city will continue to be guided predominantly by the creativity and drive that comes from us mere plebs.
I won't argue that some loosening-up in City Hall couldn't hurt, and that an injection of $ wouldn't seriously be welcomed by the Arts community, but it's really more than that. Even money can't fix everything.
"One thing I've learned in philanthropy is that real problems are usually not solved with money. Money is just a vehicle to create the right circumstances for change. The real problems are solved between human beings, and it often doesn't take money to know how to do that." – Javier Torres of The Boston Foundation
Personally, I feel as though the best thing our new mayor could do for us is simply 1.) to listen and 2.) to support (in more ways than money).

Have you ever been to a city where there is something in the air that makes you feel as if the arts are alive? It's magical. I recently felt that way when I visited Chicago. Maybe it was the exciting public works around every corner, or the accessibility of information about art happenings, but walking around you just felt like the arts were a welcomed, supported and appreciated part of the city's infrastructure.
And Boston can have that too. We already had it. In speaking with Boston Arts folks who were around before my time, the atmosphere was just different in the 80's and early 90's. The original First Night festivities were crazy, experimental, ambitious displays stemming from the imaginations of our local creatives. Even hearing about the pop-up art shows in Fort Point loft spaces makes me experience pangs of faux nostalgia. It was just a different "vibe" back then. And the best thing City Hall did during era was say "OK".
Our current climate is a bit less fluid and a bit more bureaucratic. Even the simplest task can quickly become derailed by external forces.
Storytime. My friend "Betsy" wanted to place a sign in the window of her new Fort Point store announcing it's opening. This action, taping an 8.5″x 11″ piece of printer paper to her window which simply read "Opens May 1st!", without a swastika or phallus in sight, had to be run by the LANDMARKS COMMITTTEE since Fort Point is considered a historical district. A task that normally would have taken 2 minutes and 1/1,000th of a roll of scotch tape was dragged out FOR.DAYS.
I just don't understand.
..You can only imagine how much fun it must have been to get the Os Gemeos mural approved in Dewey Square..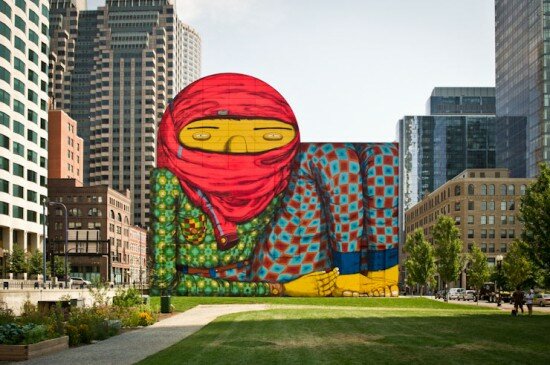 I digress, I think things can only go up from here. Our future is bright.
Neither candidate seems particularly detrimental to the arts and in fact, both have taken steps to express their future commitment to the arts. Most notably and ambitiously, Connolly and Walsh have agreed to instate a cabinet-level arts administrator. Meaning that whenever a major decision is being made, an arts representative will be at the table alongside all other city departments.
And this individual could be really be wonderful for us, BUT I won't be deploying my confetti cannon until we find out who that appointee is.

From a recent interview in the Globe regarding the upcoming election(and beyond), Isabella Stewart Gardner Museum director Anne Hawley and Institute of Contemporary Art director Jill Medvedow shared their thoughts on this Arts administrator position:
Medvedow: One of the things is we need some facts. When we have a new mayor, the mayor has to hire hopefully a cabinet-level person. There's work this person needs to do to actually make recommendations based on some really serious fact- and data-gathering.
Hawley: And they need to hire someone with real gravitas, not just a political appointee.
Which was followed up by the best recommendation of all..
Hawley: Someone who has great cachet can often make things happen. If you had Cate Blanchett, for example — not to be frivolous.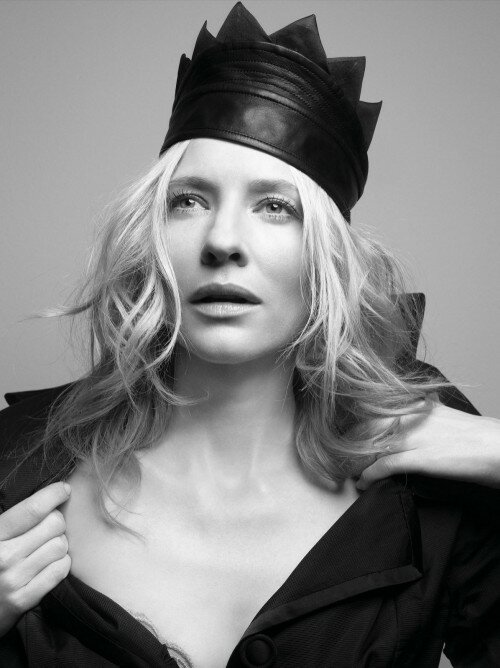 YES.  ☑
At the end of the day, the new mayor is going to have a lot on their plate. And we as a community have to be patient and allow them time to tackle ALL the issues this city faces, not solely the arts.
This election, MASSCreative has done an incredible job of raising awareness about the importance of Boston Arts through their Create the Vote campaign. They gently coaxed candidates into sharing specifics about their proposed Art policies with voters and will hopefully be able to hold the victor accountable for their campaign claims. And if they don't follow through, we'll just have to bring out the big guns.
As for us? No rest for the weary. It is still our responsibility as an arts community, no matter who is in office, to continue to dream big, voice our opinions, and support one another. November 6th is just another day.
We are steering this ship!
¡Viva la Revolución!
Cate Blanchett for President!(?)!

☑ ♥