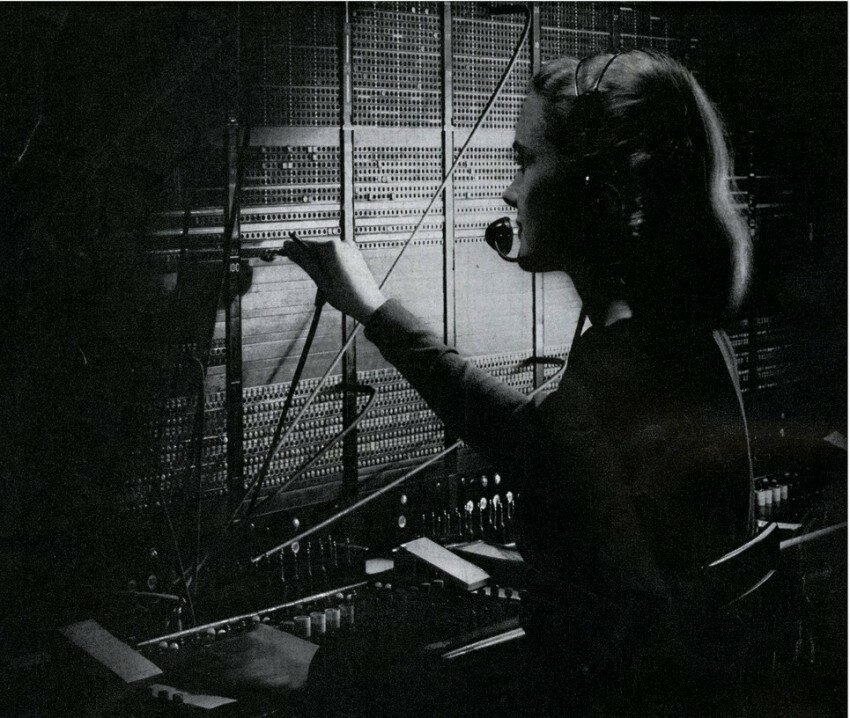 me time x what i owe x force field x port of entry
————-
Karl Stevens – Four Portraits

When: On view through December 21st, 2013
Opening Reception: Friday November 1st, 5:30-7:30PM
Where: Carroll and Sons, 450 Harrison Avenue, Boston, MA 02118
How: Official Website
Also on view..
Tanja Hollander – The Landscapes of Are You Really My Friend?

—————————
Force Field

When: On view through November 30th, 2013
Opening Reception: Friday November 1st, 6:00-8:30PM
Where: Bromfield Gallery, 450 Harrison Avenue, Boston, MA 02118
How: Official Website
What/Why: "Doodles made in an unselfconscious state of reverie strike me as a way into our common humanity. At  their heart, they are not necessarily elegant and usually offhand. For me, these symbols are a joyous and mysterious language that is both deeply personal and universal.
I project found doodles, much enlarged from their tiny scale, onto my canvases, revealing eccentric edges and confounding literal interpretation. I have transformed the shapes into enormous icons emblazoned on  large canvases to create a body-scaled, physical experience for the viewer. An installation of laser-cut plexiglass sculptures brings to mind contemporary street signage and suggests a narrative exploring space and energy."
Also on view..
PR!NTS

What/Why: "PR!NTS brings together the work of 8 Bromfield artists who work in a range of printmaking processes and styles, from the traditional to the eclectic. The exhibition coincides with the Boston Printmakers Biennial, a city-wide celebration of printmaking.Laurie Alpert, Gayle Caruso, Nancy Diessner, Linda Klein, Ted Ollier, Lisa Olson, Vivan Pratt, Elizabeth Strasser"
—————————
Penn  Young – What I Owe

When: On view through November 23rd, 2013
Opening Reception: Friday November 1st, 6:00-8:00PM
Where: Samsøn Projects, 450 Harrison Avenue, Boston, MA 02118
How: Official Website
What/Why: "In the manner of an alchemist, Penn Young likes to mix various elements together, stand back, and watch the action unfold. With this exhibition – composed of individual works culled from a number of series he has developed over the last decade – Young joins seemingly disparate sculptures, paintings, and mixed media works, producing a visual and conceptual conversation between objects and spectator.
Looking around the installation at Samsøn, one might recognize the formal vocabulary that Young has adopted from the canon of twentieth-century art. You're My Hero, Willie Sutton (2012) is a constructivist-style sculpture, a grand three-dimensional drawing composed of gouged hollow-core doors and aluminum struts. It's Hell Dying Ugly Like This(2003) employs de Kooning-like sweeping brushstrokes and smears of fleshy, visceral paint. And the black tower of A Congenial Awareness 12 (2013) is reminiscent of the totemic, absolutist forms of early minimalism, tempered here by the lightly textured painted muslin that envelops its wooden panels.
We can imagine these varied pieces as an eclectic cast of characters; the artist, after all, began his career as a playwright, and this might be as much of a staged dialogue between the voices of these works as it is a traditional gallery exhibition. If it is a dialogue, then, what is the subject here? What are these works speaking to us about?
That amalgam of twentieth-century formalism, an open embrace of the physical innovations of modern art, offers one clue. The titles of the work offer another, suggesting a simultaneously arch and earnest commentary on the European and American historical, literary, economic, and moral conditions that generated those same artistic evolutions.You're My Hero alludes to Sutton and his apocryphal remark that he robbed banks "because that's where the money is," a teasing reference to the heady state of today's art market and the sometimes grandiose artistic ambitions that go along with it. Swiss Allow in Jews from Vichy France (2006) is a liquid, energetic abstraction in which a background of celestial blue is revealed behind the parting forms of melting, turbulent golds and browns. Here, the title and the expressionist medium point to the last century's legacy of genocide, violence, and the pivotal ethical responsibilities and actions of its witnesses.
Quietly operating behind these lofty themes are the intimate visual details of the works themselves. Portraits from the Return 1 (2005) is a towering, linear rail of four narrow pieces of wood whose color, a more uniform gold at the top, slowly shifts to varying tones at the bottom, like the undulating folds of a robe's hem. The bottom-most edge is anchored by the addition of two small pieces of wood, which serve to level the uneven lengths of the strips and ground the soaring verticality of the overall form. These additions are small and subtle, but they draw the eye and the mind into the processes at work, those minute yet countless decisions behind artistic practice.
It's clear that Young's intellectual curiosity is on display here, but so is a driving sense of formal experimentation and play, as if the artist were asking, 'what happens if I add this? or change that?' The characters that Young has created for his audience are at times meditative and bombastic, noble and abject. They speak to us of the choices we have made, and the choices we have yet to make.-Virginia Anderson"
—————————
Infinite Progress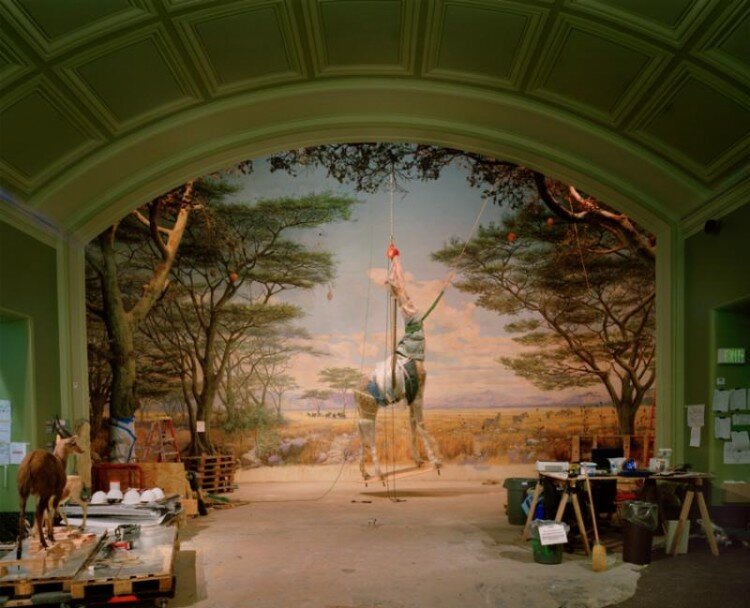 (Richard Barnes, Giraffe)
When: On view through mid-November, 2013
Opening Reception: Friday October 4th, 2013 5:00-9:00PM
Where: Miller Yezerski Gallery, 450 Harrison Ave(Room 309A), Boston, MA 02118
How: Official Website
What/Why: "Aint-Bad Magazine is hosting an exhibition at Miller Yezerski (formerly Howard Yezerski Gallery)'s new project space! Featuring images from our recent Issue of Aint-Bad Magazine: Infinite Progress
Artists Include: Richard Barnes, Céline Clanet, Cody Cobb, Thomas Gardiner "
—————————
N.W. Gibbons Agricultural Tintypes & Ambrotypes

When: On view through November 30th, 2013
Opening Reception: Friday November 1st, 5:30-8:00PM
Where: Gallery Kayafas, 450 Harrison Avenue, Boston, MA 02118
How: Official Website
What/Why: "Gallery Kayafas is pleased to present N.W. Gibbons' second exhibit of unique, one-of-a-kind tintypes and ambrotypes; direct positive images on metal or glass respectively. Gibbons' tintypes are produced using a large format view camera mounted on a tripod. The "wet plate" process is the original collodion method that was popular from 1865 through 1880. This early technique was referred to as "wet plate" because the exposed plates, after being prepared with an ether-based emulsion must be developed before the sensitized surface dries out – within 15-20 minutes. It necessitates a darkroom at hand, which in Gibbons' case is extremely "high tech" — a refrigerator box with a scrim of black rubber cloth. It also requires significant quantities of chemicals, prepared metal plates, racks, gallons of water, and cameras with their lenses on hand. The end result is an "edition of one."
The extremely fine grain and long tonal scale make each piece an exquisite object. Gibbons' landscapes marry the early process with a contemporary sensibility and a thoroughly realized respect and love of the land. The hand of the artist is evident, revealed in the hand-crafted surface and the physical evidence of the process; each a celebration of what is before him."
—————————
Gail Erwin: Arcadian Concert, Van Dyke Brown Prints

When: On view through December 1st, 2013
Opening Reception: Friday November 1st, 5:00-8:00PM
Where: Kingston Gallery, 450 Harrison Avenue, Boston, MA 02118
How: Official Website
What/Why: "Gail Erwin explores nature and landscape, looking at its mystery and allure; its patterns, rhythms and harmony. Time, age and memory are reflected in image and process. Erwin combines twenty first century digital technology and 19th century photographic techniques, creating new, unpredictable images, and transforming the original digital photograph.
Arcadian images of an idealized or sublime bucolic landscape enfold and envelop the viewer. There is a sense of longing, a sense of being hidden amongst the trees. Of finding as aerie or sanctuary in the foliage.
"My intension is not to depict nature but to create images that reflect what it leaves me with–the sensations and memories.", said Erwin.
Also on view..
Céline Browning: Skinned

(Recovery)
—————————
The White Peacock Sings

When: On view through December 7th, 2013
Opening Reception: Friday November 1st, 5:30PM
Where: Steven Zevitas, 450 Harrison Avenue, Boston, MA 02118
How: Official Website
What/Why: "At the core of James Sterling Pitt's artistic practice is an interest in making the ephemeral and transient flow of life concrete. His work is deeply rooted in his own experiences and observations. In the case of this exhibition, and as the show's title suggests, a white peacock served as a source of inspiration from which the body of work on view emerged. 
Pitt encountered a white peacock at his brother's wedding in New Mexico. The bird's presence powerfully affected those staying at the ranch where the wedding
was held; for Pitt, it became a potent symbol of his time there. The white peacock soon emerged again, this time on the cover of a Sarah Vaughn album that Pitt
came across in a record store. As highlighted in an essay that accompanies the exhibition, the elusive white peacock literally and figuratively connected parts of
Pitt's life in ways that made manifest what would have seemed as series of random moments over time. Pitt's sculptures arrive from a rigorous drawing practice. With his works on paper, Pitt manipulates line, form and color as a way of understanding and containing sensory experience in plastic form. The result of these explorations are complex wooden sculptures that seem to have arrived by their own internal necessity,
yet teasingly hint at the experiences from which they evolved. Made of carved wood and acrylic paint, each sculpture has its inception rooted in Pitt's personal
experience, and so acts a powerful marker of time and place"
—————————
Michael Schultheis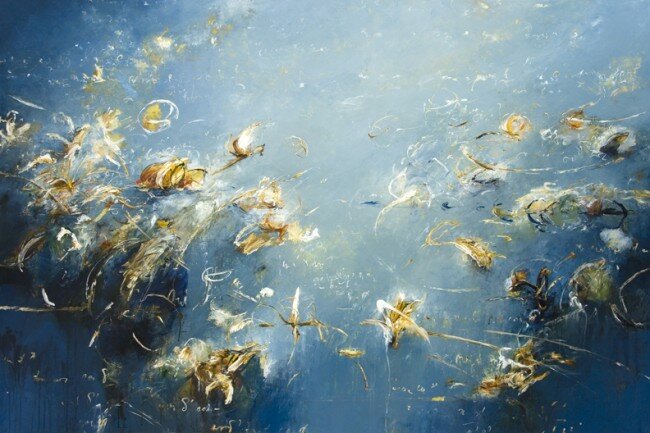 (

Homage to Menelaus 01)
When: On view through November 30th, 2013
Opening Reception: Friday November 1st, 6-8PM
Where: Chase Young Gallery, 450 Harrison Avenue, Boston, MA 02118
How: Official Website
What/Why: "As humans, we have a fascinating capacity to visualize mathematics. Our analytical concepts can be rendered visually in our minds, written down in notation, and then shared as a logical and visual language for others. These creative ideas are timeless and universal – and the world I explore while painting.
My principal areas of interest at present include the ancient Greek mathematicians Euclid of Alexandria, also known as The Father of Geometry, and Menelaus of Alexandria, the first to discover spherical trigonometry. Euclid wrote the remarkable treatise Optics (280 BC), in which he documents his discovery of the geometry of vision. In his treatise Sphaerica (98 AD), Menelaus advanced trigonometry by developing a spherical triangle with three arcs of great circles on the surface of a sphere.
In these paintings, I explore the ideas in Optics and Sphaerica, and formulate my own personal narrative with the geometric forms."
—————————
Joe Kitsch – Weird Science

When: On view through November 30th, 2013
Opening Reception: Friday November 1st, 6:00-8:00PM
Where: Galatea Fine Art, 460B Harrison Ave., #B-6
How: Official Website
What/Why: "The world is a weird place. And by "world" I mean universe. And by "universe" I mean the totality of existence. Everything in it is made of fundamental forces of nature that can be broken down into information that our senses interpret and make visceral, make real.
I have always described myself as a conceptually oriented pop artist, using humorously lowbrow images as a universal language to explore highbrow ideas. In this new body of work, I continue using pop sensibilities to describe profound ideas in math, science and digital culture. But I'm beginning to consider myself a realist painter. Not realist in the way other artists render the human form or interpret a landscape in a picturesque fashion, but realist in that these images reflect the true nature of reality more accurately than the perceptions we have of the world through our own eyes. Each piece uses pixilated grid fields painted on canvas to achieve an analog representation of our digital existence. Amidst the repetition of geometric form, patterns are hidden – the digits of pi encoded as color, the periodic table of elements cast in color and shape, the Mandelbrot set in the form of a Buddha. When we look at art, we search for the pattern and meaning behind appearances; when scientists, mathematicians and philosophers look at the universe, they do the same. The world is a weird place because what's real isn't really real.Really." – Joe Kitsch"
Also on view..
Laurie Goddard: Sonar Con Agua

What/Why: "I am influenced by the great Modernists and the Abstract Expressionists, as well as sublime music and poetry. Gesture, serenity, memory, elegance and the thrill of the hunt are my main motives in painting. I am a process oriented artist, using materials at hand in new and unconventional ways.
These are mixed media paintings incorporating reclaimed nautical charts. Most are encaustic on board, they include actual charts or image transfers with the addition of buttons, mesh, dress patterns, etc." – Laurie Goddard"
—————————
Jessica Straus-Scrap!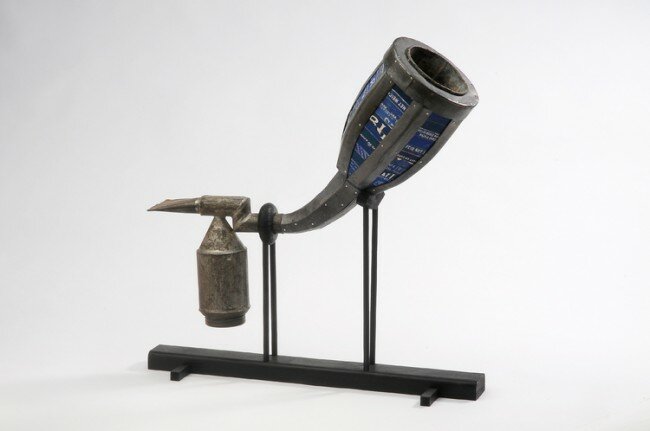 (Atomizer)
When: On view through November 10th, 2013
Opening Reception: Friday November 1st, 2013
Where: Boston Sculptors Gallery, 486 Harrison Ave, Boston, MA 02118
How: Official Website
What/Why: "For years, the highest compliment my son could pay a friend of ours went something like this: "In a Zombie apocalypse I'm going to choose Kevin (or Jon, or Brian) to be one of the four people I hole up with." The chosen one would provide invaluable skills and traits, such as keen intelligence, calmness under pressure, cleverness with mechanical things, psychological insight, and above all, creative, out-of-the box thinking. I didn't want to press the issue too hard (hey, what about me? I'm a good out-of-thebox thinker!), but I wasn't ever sure I would be selected for the bunker. Then one day my son burst out with "Forget Zombies! What if we were blown back to the Stone Age: what skills do we have that would help us survive?" Suddenly his computer skills weren't so hot anymore and my prospects were looking better! I've always thought one of my best abilities was in jury rigging, making something out of nothing, coming up with endless possibilities with very few resources. Thus I present "Scrap!" a compilation of potentially useful (or maybe not) inventions made entirely of clementine crates. I think we'll be able to scrounge for those in our post-apocalyptic world, in my basement, in your basement, in dumpsters here and there. We'll be ready."
Also on view..
Laura Evans – Not Just One Thing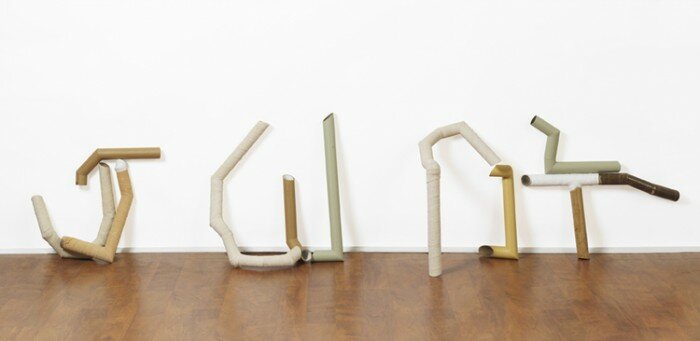 (Characters(detail))
What/Why: More information about the exhibition here.
—————————
Me Time

(You Told Me To Go F**k Myself, Nicholas Sullivan)
When: On view through November 17th, 2013
Opening Reception: Friday November 1st, 2013
Where: Laconia Gallery, 433 Harrison Ave, Boston, MA 02118
How: Official Website
What/Why: "The contemporary cultural climate is one defined by place-less information, a saturation of stimuli, and invisible forces whose powers remain unknowable and unchecked.  This post-tech period necessitates new ways to navigate the very new, and unknown spaces that have been created by these forces.  The social strata is being redefined, and in this, so is the collective understanding of time.  Work time, nap time, play time, and Me Time.  Me Time is an invented term born from an epoch defined by not turning off.
Me Time, will feature six artists who are examining and re-defining the term.  These artists absorb and percolate the very cultural forces which gave birth to the term Me Time.  By using understood modes of visual and auditory perception, the works of these artists in conjunction with one another illustrate attempts to navigate these forces while also re-examining the art object as the fruit of Me Time."
—————————
Waltham Mills Open Studios

(Mary Palmer Ruth)
When: Saturday November 2nd(12-6)-Sunday November 3rd(12-5)
Where: 144 and 289 Moody Street, Waltham, MA
How: Official Website
What/Why: "The Waltham Mills Artists Association (WMAA) comprises more than 70 artists working in a wide range of media who occupy studio space in two buildings at 144 Moody Street in downtown Waltham, Mass. The larger WMAA building was named The Ira B. Gordon Center for the Arts in 2011 for Ira B (Sonny) Gordon, a prominent local businessman, and a leader in the transformation of the downtown Waltham area. His family has named the building after Sonny in recognition of his commitment to the arts and his leadership role in developing a community in which artists could flourish."
—————————
First Fridays: Masquerade 

When: Friday November 1st, 5-10PM
Where: ICA Boston, 100 Northern Ave, Boston, Massachusetts 02210
How: Official Website
Cost: $15
What/Why: "Channel your inner caped crusader, wicked witch, or ninja, and head to ICA First Fridays: Masquerade! Artist Melissa Thyden will help you realize your Halloween best with mask-making activities in the Bank of America Art Lab. This special evening features pop-up dance performances by critically-acclaimed company Adele Myers and Dancers throughout the evening. Look for them on the dance floor, where Boston favorite DJ Knife will be keeping you moving all night long"

—————————
3rd Annual Small Works Exhibition

When: On view November 6th – December 15th, 2013
Opening Reception: Thursday, November 7th, 6:00pm – 8:00pm
Where: Studios at Porter Mill, 95 Rantoul Street, Beverly, MA 01915
How: Official Website
What/Why: "The Gallery at Porter Mill is pleased to present our 3rd Annual Small Works Exhibition! This year's show is juried by Porter Mill artists Jesse Stansfield(photographer), Christine O'Brien (mixed media painter + designer) and Val Toukatly (illustrator + animator). The exhibition features work from dozens of artists, near and far, in all manner of styles and materials; there's sure to be something for everyone. All of the work is available to purchase, just in time for the holiday season!"
——————–
Antoni Karwowski / Daniel S. DeLuca / Vela Phelan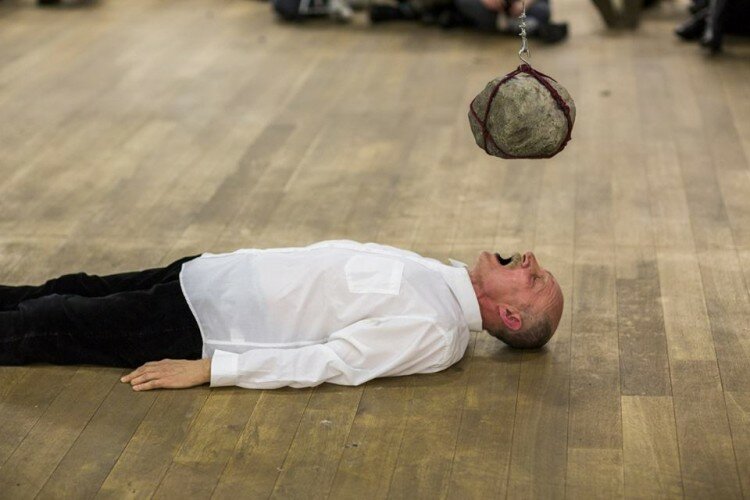 When: Friday November 1st and Saturday November 2nd 8:00PM
Where: Mobius, 55 Norfolk St, Cambridge, Massachusetts 02139
How: Official Website
What/Why: "Mobius is excited to host Antoni Karwowski from Poland. This is Antoni's first trip ever to the US! He will be joined on Friday night by Daniel S. DeLuca, and on Saturday night by Vela Phelan in what promises to be two great evenings of performance. " More information here.
—————————
Conflict & Resolve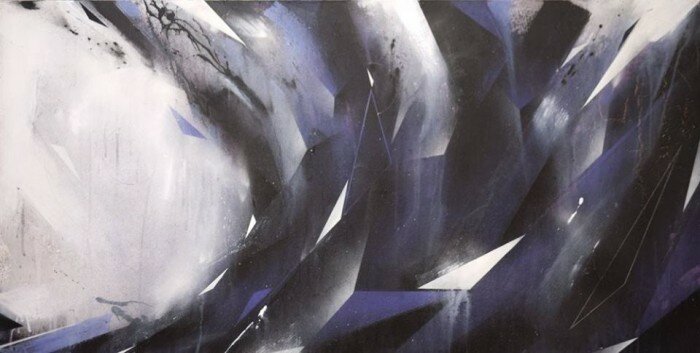 When: Saturday November 2nd, 7:00-11:00PM
Where: Lot F Gallery Newton,1209 Chestnut St, Newton, Massachusetts 02464
How: Official Website
What/Why: "Lot F Gallery Newton hosts its second reception featuring select works from Dana Woulfe's Conflict and Resolve. As well as new works from other featured artists.
Lot F Gallery Newton is proud to host a selection of Dana Woulfe's Conflict and Resolve. Conflict and Resolve Opened at Lot F Gallery Boston in September of this year. We have been very fortunate to have a beautiful selection of this show at our Newton space. 
Opening Conflict and Resolve in Boston, we welcomed him back after two highly acclaimed duo shows with former studio mate Kenji Nakayama, an installation and residency at Montserrat College of Art, an exhibition at Hellion Gallery in Portland, Oregon, his largest mural projects to date, and the arrival of his first child. 
Using aerosol, watercolor, oil paint and collage to develop abstracted compositions with crisp, rich color palettes. Dana fully abstracts his sometimes lettering-inspired works for "Conflict and Resolve," transforming them into dynamic waves and crashes of color."
—————————
New Art Center Master Artists: Fine Art and Craft Show and Sale

When: On view through November 3rd, 2013
Sale: Saturday, November 2 & Sunday, November 3, 2013, 10am-5pm
Where: New Art Center, 61 Washington Park, Newton, Massachusetts 02460
How: Official Website
What/Why: "This exhibition will showcase both two and three dimensional work by the New Art Center's esteemed faculty of more than 30 area artists. 
The exhibition will feature artwork in a wide variety of media including sumptuous but minimal glass plates by Michel L'Huillier, exquisite paintings of animals in imagined spaces by Amy Soderberg Nichols, atmospheric watercolors by Wendy Sonenson and realist still life paintings by Cheryl O'Neil. Sarah Pollman manipulates and abstracts photography, while the paintings and prints of John Murray are bold and graphic. Roberta Paul's gouache paintings and works on paper transform space through line. Tiffany Playford and Julie Fox each create whimsical ceramic works.
Concluding the exhibition, a two-day sale of craft and fine art on November 2 and 3 will feature fiber arts, jewelry, ceramics, paintings and more. Artwork will range in price from less than $100 to more than $1,000.
It is sure to be a beautiful, raucous array of work made by some of the most interesting artists in the region. You might find a new teacher, discover a new artist and even get your holiday shopping done early!"
—————————
Newton Open Studios Juried Art Fest

(Lisa Goren)
When: Saturday November 2nd-Sunday November 3rd, 2013
Where: Newton City Hall, 11:00AM-5:00PM
How: Official Website
What/Why: "See the work of 70 artist, all in one location. Painting, photography, quilting, ceramics, watercolor, sculpture and more. Flatfile Boston principals Mika Hornyak, Sara Dassel, and George Sopel are judging the show for us this year!"
—————————
Roslindale Open Studios

(Michael Ulman)
When: November 2nd-3rd, 11:00AM-5:00PM
Where: Roslindale, MA | List of participating artists here.
How: Official Website
What/Why: "Roslindale Open Studios (ROS) is an annual community arts  event held on November 2 & 3 from 11am-5pm. This is a free family friendly event, with artists showing and selling paintings, jewelry, pottery, textiles, sculpture, and more. Visitors from all over are invited to business sites, group sites, and home studios using the map in our printed brochure. Scheduled events include children's art, wine & cheese tasting, live music, home studio bingo and a bike tour.  There also will be a shuttle provided this year! ROS is a great event that brings together artist, residents, and visitors alike."
———————
Amanda Brown Video Installations

When: On view through December 1st, 2013
Opening reception: Friday November 1st, 6-9PM
Where: Movimiento, 450 Harrison Ave, # 61, Boston, MA 02118
How: Official Website
What/Why: "With sculpture, dance, and video, I explore the intersection of intention and process with a sparse narrative, involving relationships between people, the self, and the space. I work collaboratively to capture the nuances and contradictions of the human condition, giving permanence to the fragile and ephemeral.
My latest piece, entitled C-129, explores connection and space through the use of digital choreography. Three dancers individually interpreted the same piece of music, thereby providing a thread of connection; the dancers were then brought into the same multi-layered digital space through editing."
———————
Port of Entry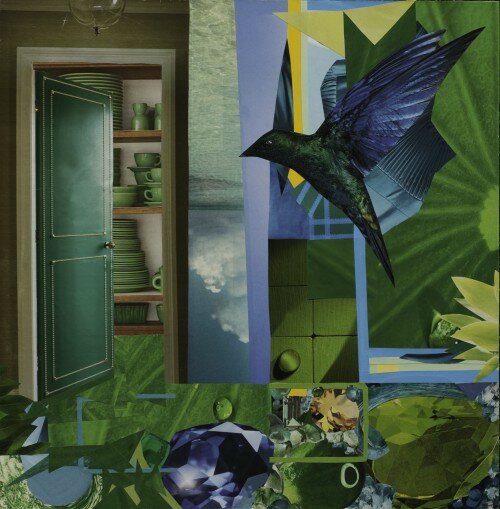 When: On view through November 29th, 2013
Where: Habitat Galleries at Mass Audubon, 10 Juniper Road, Belmont, MA
How: Official Website
What/Why: "Passing through the Port of Entry viewers will embark on a journey through Carol Wintle's interest in a world of stories through her collages. Her 30 two-dimensional collages cover a vast territory. From fantasy to reality and back. From illness to recovery. From death to birth. From seasons of hot, cold, cool, and warm. From birds and trees to city streets. Through reflections and celebrations, the collages speak of wisdom and happiness, challenge and personal responsibility, and the present moment filled with consciousness and gratitude. What consistently shine through this art are the healing powers of human compassion and nature.
Collage artist, Carol Wintle is also a child and family psychotherapist with 30 years experience. a published author, an improvisational and therapeutic storyteller and a bullying prevention/intervention specialist.
25% of proceeds from the show will support the environmental work of the Massachusetts Audubon Society."
———————
South Boston Open Studios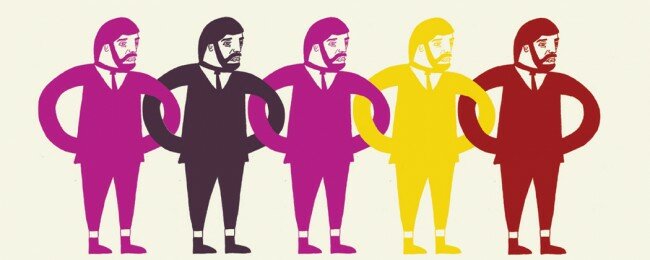 When: Saturday November 2nd -Sunday November 3rd, noon-6:00PM
Where: South Boston, MA . List of participating artists here.
How: Official Website
What/Why: "Twice a year, the artists and craftspeople of South Boston open their doors to share their work and their studios with the public. The Distillery is a beautiful mid-nineteenth century converted rum distillery where artists have been setting up shop for more than twenty years. As a hub of creativity and the arts, The Distillery has housed many nationally and internationally renowned artists and artisans. Located in the heart of South Boston, it includes two galleries, dozens of artists' studios and live/work lofts, as well as creative small businesses. As you walk through the building, you will notice that it comes alive with all of the creative energy and even the corridors serve as remarkable display spaces. As you explore the various studios, you'll notice that each one is unique, reflecting each artist's creative personality.
Come meet the artists and check out what's new in the local arts scene at The Distillery."
——————————–
Say hi:
EMAIL | TWITTER | FACEBOOK | INSTAGRAM | PINTEREST
Did you have fun last night?
I can't believe it is already November. I want to glue the leaves back onto the trees.
Be sure to stroll around and see some art this weekend. ♥