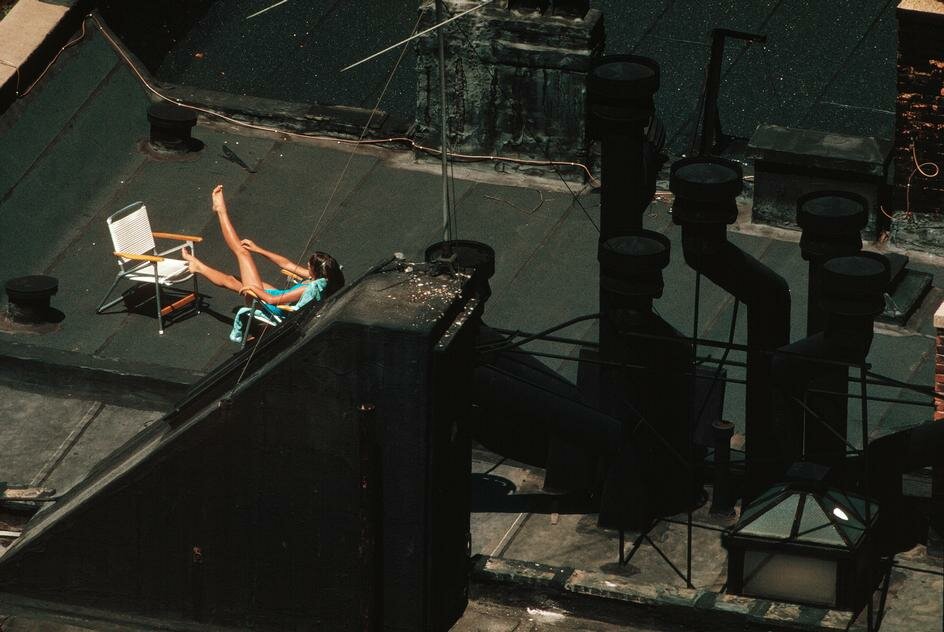 inner space x the anecdote x i am not who you think i am x be real 
 ———————————
Radcliffe Bailey

When: On view April – May 2016
Opening Reception: Friday April 1st, 2016
Where: Samson Projects, 450 Harrison Ave, Boston, MA 02118
How: Official Website 
——————–
Boston Biennial 4

When: On view April 9th-24th, 2016
Opening Reception: Saturday April 9, 6-9PM
Where: Atlantic Works Gallery, 80 Border Street, Top Floor, Boston, Massachusetts 02128
How: Official Website
What/Why: "The birth of The Boston Biennial was a turning point in opportunities to showcase cutting edge creative work in the Boston area. This highly anticipated fourth installment brings together artists from New England to New Zealand.
This year, as always, the jurors are nearly as exciting as the artwork, with 20 celebrity participants such as gallery founders and Biennale veterans, local politicians and cultural leaders to reality show contestants, designers, professional artists, musicians and educators.
Opening Gala reception for BB4 is Saturday April 9th 2016 from 6 to 9pm 
at Atlantic Works Gallery in East Boston"
———————–
Bird: metaphor + muse

When: On view April 7th-May 7th, 2016
Where: Concord Art, 37 Lexington Road, Concord, MA
How: Official Website
What/Why: "Concord Art is thrilled to be hosting BIRD: metaphor + muse, an exhibition that explores the presence of the bird in contemporary art. It will be on display in the Main Gallery at Concord Art from April 7 – May 7, 2016 with an opening artist reception on Thursday, April 7 from 6-8pm. The exhibition is curated by Holly Harrison, a writer and artist who believes the bird is on the ascension as a serious subject matter for contemporary artists, since birds inspire many and feed our collective imagination. Nationally celebrated artists included in the exhibition are: Richard Barnes, Rachel Berwick, Barbara Bosworth, Gail Boyajian, Thomas Brenner, Trent Burleson, Eon Burchman, Stefan Hagan, Dennis Hlynsky, Julie Levesque, Peter Gruner Shellenberger, Kevin Sloan and Patricia Watwood."
———————–
Jaqueline Cedar | Be real

When: On view through May 14, 2016
Opening Reception: Friday April 1, 2016 5PM
Where: Steven Zevitas Gallery,450 Harrison Avenue #47 | Boston, MA 02118
How: Official Website 
——————–
Jacob Collins
Recent Paintings: Landscapes and Still Lifes
When: On view through April 14, 2016
Where: Adelson Gallery, 520 Harrison Ave, Boston, MA 02118
How: Official Website 
What/Why: "I first saw paintings by Jacob Collins at our New York gallery's solo-exhibition of his work in 2010.  I grew up seeing representational painting and at the time of the exhibition, I was immersed in "academic" painting while studying art history at Boston University.  I connected acutely with Collins' paintings, far more than I had been able to with his historic predecessors.  I felt elements of familiarity and sincerity in the work; they struck me as compelling and unique compositions, yet tied to the canon of Classical painting.  I recognized that the objects and places he chose had a personal connection to the artist, which was made more evident with the knowledge that he painted them from life, and never from photographs.
What continues to fascinate me about the landscape and still life paintings by Jacob Collins are not the subjects themselves, but rather the human presence that lingers just beyond the frame of the picture.  When I look at an inanimate object in Jacob's paintings, I am at first transfixed by the skillful and deliberate application of paint, and then I am drawn in and moved by the subject's complexity.  They are not just paintings of fruits, or instruments, or trees and countryside; rather, they contain an aura of humanity.  Whether it's an orange – carefully manipulated by hand, or a coastline with a sprinkle of civilization in the distance, each composition seems carefully crafted to place the viewer just far enough away so they may reflect on the scene in relation to their own life.
This is our first exhibition of Jacob Collins' work at Adelson Galleries Boston.  My hope is that our audience will have the same profound response that I had when I first saw these paintings. Adam Adelson-Director"
——————–
Jessica Straus "Uh Oh"

(Jessica Straus)
When: On view through May 1, 2016
Opening Reception: Friday April 1, 5-8PM
Saturday reception: April 9, 4-7PM
Where: Boston Sculptors Gallery, 486 Harrison Avenue, Boston, MA 02118
How: Official Website 
More information about Jessica Straus' show here.
Also on view..
Michelle Lougee

(Michelle Lougee)
——————–
POST-GAY?
(Jamezie Helenski)
When: On view through April 16, 2016
Artist Panel: April 9, 4PM More information here.
Where: Distillery Gallery, 516 E 2nd St, Boston, MA 02127
How: Official Website 
What/Why: "The Boston LGBTQIA Artist Alliance (BLAA) is pleased to present Post-Gay?, a group exhibition at the Distillery Gallery in South Boston.
Post-Gay? considers the consequences of assimilation and progress. Where does growing mainstream acceptance leave more marginalized queer identities, and how do the myriad of LGBTQIA identities conceptualize themselves in the face of shifting cultural opinion? Who gets represented?
The twenty artists in this show are in contestation and dialogue with the idea of received representations, and are doing and undoing their own ideas of self and desire. Post-Gay? emphasizes the inventiveness of the LGBTQIA community as thinkers and artists who have the capacity to reshape society with new propositions. There are daring and confident assertions by the artists to paint new realities and lives, to re-imagine gender and sexuality in playful, thoughtful ways.
Featuring: Robert Chamberlin, Daniel Corral, Dave J Bermingham, DEAD ART STAR, Giancarlo Corbacho, Jamieson Edson, Jeremy Endo, Gordon Feng, David Hannon, I.B.E., Jamezie, Liss LaFleur, Christopher Lineberry, Kirk Lorenzo, Dino Rowan, Hogan Seidel, Randi Shandroski, Warith Taha, Sarah Washburn, Zoe Perry-Wood
——————–
Daniel Feldman: Lakeside Lake
When: On view through April 2016
Opening Reception: Friday April 1, 2016 6:00-8:30PM
Where: Bromfield Gallery, 450 Harrison Ave, Boston, MA, 02118
How: Official Website 
What/Why: "Perhaps one could say it's not an accident, because it becomes a selective process which part of this accident one chooses to preserve."      — Francis Bacon
Over time, my working process has come to feel more and more like my path through life. It is a mix: of actions, sometimes focused and intentional and sometimes exploratory, tentative, and vague; and of accidents — meaning, things much too complicated, or too deeply and inscrutably given, for me to fathom them more than dimly or predict their outcome. There is no pretense of full control or of clearly imagining beforehand.
My newest works, while remaining photo-based, have become far more abstract — painting-like images that subsume their photographic raw material. In the course
of my working process, multiple photographic images contribute to the developing work in all kinds of ways, but the photographic images themselves become largely unrecognizable. These are pictures, but not pictures of something. When their titles seem to claim otherwise, what they are really expressing is a discovery or an intuition that I chose to pursue in the process of working. The titles are more supposition than description. In the works themselves the digital and its distancing function are overtly acknowledged, and the gestural is declined. Yet, like graphite marks through a layer of oil paint, a world strikes through, and a life — all that that is.
 Also on view..
Elizabeth Strasser: The Anecdote
What/Why: Anecdote of the Jar
I placed a jar in Tennessee,
And round it was, upon a hill.
It made the slovenly wilderness
Surround that hill.
The wilderness rose up to it,
And sprawled around, no longer wild.
The jar was round upon the ground
And tall and of a port in air.
It took dominion every where.
The jar was gray and bare.
It did not give of bird or bush,
Like nothing else in Tennessee.
-Wallace Stevens
In his poem Wallace Stevens describes a moment of recognition. On a hill, surrounded by wilderness, he writes of his awareness of the contrast between a man-made object, the jar, and the natural environment. The paintings present this moment of seeing abstracted nature surrounding and declaring its difference from the measured, manufactured form.
The ceramic pieces embody the idea of the poem in a different way. They are jars. They are "round upon the ground" but the regularity, the symmetry of the wheel-thrown form has been manipulated into something more irregular. They are bent and molded to suggest organic forms, the surfaces marked, incised, stamped and stained to echo the natural environment. "
 Also also on view…
Odile Dix: over/used
What/Why: "Collected and composed ephemera chosen despite or because of the tangled, ripped, bent, broken, run-over, emptied, twisted, decayed, rusted, tattered, and compromised forms."
——————–
Luanne E Witkowski: New Observations 

When: On view through May 1, 2016
Opening Reception: Friday, April 1, 2016, 5:30-8:00 pm
Where: Kingston Gallery, 450 Harrison Ave, No. 43, Boston, MA 02118
How: Official Website 
What/Why: "New Observations is a solo exhibition by Boston-based artist Luanne E Witkowski. The reflective qualities of the gleaming, color-saturated works shift with the perspective of the viewer. Glittering textures awaken tactile responses and are reminiscent of sand and other specific elements of landscape. The works continue to exemplify Witkowski's ability to echo and amplify the experience of being in nature."
Also on view..
Twenty by Ten: A SMFA Student Group Exhibition

What/Why: "Twenty by Ten is a group exhibition featuring new art not exceeding twenty inches in width by ten current students at the School of the Museum of Fine Arts, Boston. With numerous emerging voices, a thread tying the works together is the guidance of artist and Kingston member Julie S Graham. The exhibition includes work by Jordan Burnham, Wooree Chae, Minoo Emami, Ryan Folan, Teruko Kushi, Lisa McCarthy, Shailinn Messer, Nicolas Papa, Tony Robles, and Kevin Antonio Valderamma. The group presents a compelling range of backgrounds, with artists hailing from Iran to Hawaii, and thought-provoking reasons for making artwork, including veterans processing decades spent in active duty in the United States Armed Forces and integrating found vintage imagery into keen commentary on contemporary psychology and identity."
Also also on view..
Kathleen Gerdon Archer: Self Portrait: Carboniferous Period

What/Why: "Framed by geologic time, the images in an ongoing abstract, self-portrait series by Kathleen Gerdon Archer are divided into 6 sections; the Cambrian, Ordovician, Silurian, Devonian, Carboniferous and Permian. The photographs in her Members' Gallery exhibition belong to the Carboniferous, the second to last period of the era, when temperatures grew milder, and reptiles evolved."
——————–
Archiv*: Matthew Gamber

When: On view April 15 – May 21, 2015
Where: Gallery Kayafas, 450 Harrison Avenue #37 Boston, MA 02118
How: Official Website 
What/Why: "Using a variety of processes, this exhibition is a play on the photograph as document, drawing attention to the medium's connection to language. Documents are analogous to tools; they maintain a specific functional fixedness and resist reconfiguration by the user (reader). Useful documents substantiate history, whereas useless documents have no history. What was full of information is now empty."
——————–
Much to Reveal: Paintings by John Kirk
When: On view through April 19, 2016
Opening Reception: Friday April 1st from 6 – 8 pm.
Where: Miller Yezerski Gallery, 460 Harrison Ave, Boston, MA, 02118
How: Official Website 
What/Why: "These pared-down, abstract paintings achieve a sense of restful, contemplative beauty while challenging the viewer's perceptions of color and space. Close looking at the variations on the surface of the paper reveals Kirk's sensitive application and reworking of the paint. His exacting involvement in process establishes an ambiguity about what is the foreground and is distant. Very narrow, assertive lines and vaporous washes interact to create these shifting visual experiences."
——————–
Liminal Drift 

When: On view through May 1, 2016
Opening Reception: Fri, Apr 1, 2016 5:00PM-9:00PM
Where: Abigail Ogilvy Gallery, 460 Harrison Ave, C7, Boston, MA 02118
How: Official Website 
What/Why: "A duo show with painter Natalia Wróbel and stone sculptor Elisa Adams, whose fluid use of medium creates work that drifts between the boundaries of dimension.
——————–
Carolyn Newberger: In the Blink of an Eye
Caryl Gordon:  Organics and Geometrics
Dianne Dolan:  Finding My Place
When: On view through April 30, 2016
Opening Reception: April 1, 6-8pm
Where: Galatea Fine Art, 460 Harrison Ave, Boston, MA 02118
How: Official Website 
What/Why: More information on the exhibition here.
——————–
Re: Development

When: On view through April 2016
Opening Reception: Wednesday, April 6 at 5:30 PM – 7:30 PM
Where: Atlantic Wharf 290 Congress St., Boston, MA
How: Official Website
What/Why:"Join us for the opening reception of re: development, curated by Maggie Cavallo of Alter Projects!
Implied in our contemporary understanding of the word "development" is a suggestion of progress, economic gain through the cultivation of properties, the erection of buildings; linear forward motion and visible growth. This definition evolved out of the late 19th century, with an emphasis on what it meant to bring out the latent possibilities of land or property, yet the terms "develop" and "development" evolve from a much richer set of Old French roots (desveloper) with an emphasis on unwrapping, unfurling and revealing a true meaning.
re: development has invited artists to reconsider their definitions of development in order to unveil current realities and the true potential of our shared, private and public spaces. In the work of Maria Molteni, Elisa Hamilton, Silvia López Chavez, Risa Horn, Ryuji Suzuki, That Hollow Place, Jose Santos and the Austin Architects, we are witness to art as an investigative and visionary tool in approaching the way that urban spaces are owned, operated and utilized. In Boston, the relationship between urban development and the arts remains a source of conflict and opportunity. A renewed visibility of contemporary public art has been fueled by private/public partnerships; rents are at an all-time high, especially in "artful" neighborhoods; the arts are being utilized to celebrate, defend and preserve the communities most affected by gentrification. In short, art is an vehicle used by individuals, community leaders, policy makers, real estate developers and investors; the equity of our city very much depending on how and where we drive
it.
Through this exhibit and subsequent programming, we hope to engender a dialogue around how we honor the needs, potential and dreams of all of our region's communities; including new
visions of the role artists, local government, the private sector and nonprofit organizations in cultivating a sustainable, holistic and equitable City.
Artists in the exhibition: Austin Architects with Alternatives Unlimited and Photographs by Raj Das, Silvia López Chavez, Elisa Hamilton, Risa Horn, Maria Molteni, Jose Santos Ryuji Suzuki, That Hollow Place"
————————–
Membrane: Biology and Art
When: On view through May 01, 2016
Where: Boston Cyberarts, 9 Myrtle St, Jamaica Plain, MA 02130
How: Official Website 
What/Why: "Membrane: Biology and Art is an exhibition considering the relationship between art and science in the contemporary world. Comprised of nanoscopic neurons, slime mold ceramics, and natural installations, this exhibition explores the reciprocal nature of biology and art. Including concepts that marry scientific research with artistic inquiry, Membrane investigates human curiosity and man's modern relationship to the natural world.
Natalie Andrew's slime mold specimens ingest various materials including cobalt, copper, and other elements, leaving finely drawn marks resembling the minuscule lines of miniature painters. Nathalie captures their journey in a kiln-fixed glaze, producing a stunning array of pottery. Joe Davis' Neimand weiss das ich Rumpelstilchskin heiss!, involves genetically engineering silk worms to spin metallic gold – an homage to the fairy tale of Rumpelstiltskin. And his 'self-assembling' clock features components of a disassembled clock enclosed in a jar. Like life, which spontaneously 'self-assembled', the experiment tests whether these simple parts could 'self-assemble' into a functioning clock. David Kim's Unsent Unburdened Subconscious Subterranean consists of a compost pile cradled at chest height. The compost is primarily created by feeding an earthworm colony drafts of unsent letters the artist has written to his estranged mother. Through a buried hydrophone microphone, viewers can listen to the earthworm colony, which sounds much like a sonogram."
——————–
12th Annual Asparagus Valley Pottery Trail

When: On view April 30 to May 01, 2016 10am-5PM both days
Where: Asparagus Valley Pottery Trail | Locations here
How: Official Website
What/Why: "The Pottery Trail is a self-guided driving tour of clay studios in western Massachusetts. This year there will be 13 guests in addition to the 9 potters that will welcome visitors to their studios.
Bring along a friend and visit the Asparagus Valley Pottery Trail this spring."
——————–
Inner Space
When: On view through April 23rd, 2016
Where: Barbara Krakow Gallery, 10 Newbury Street, Boston, MA
How: Official Website 
What/Why: "Featuring works by Josef Albers, Barbara Broughel, John Cage,
Vija Celmins, and Sol LeWitt"
——————–
 UFG The First Five Years

When: On view through May 01, 2016
Opening Reception: Thursday April 7, 6-9PM
Where: Uforge Gallery, 767 Centre Street, Jamaica Plain, MA
How: Official Website 
What/Why: "THE FIRST FIVE YEARS celebrates 50 past artists who have shown at Uforge since 2011. It will feature old and new works in a variety of media, including, for the first time, a video installation. Art on view exhibited by: Leah Abrahams, Brian Patrick Adams, Alexis Agbay, Kasey Appleman, Erica Baptiste, Brenda van der Beek, Myron Belfast, Constance Bigony, Crystal Blanchflower, Daniel Breslin, Quenby Bucklaew, Nathaniel Buchman, Maggie Carberry, Yvonne Christian, Sandrine Colson-Inam, James Flynn, Mary Fries, Rebecca Fullerton, Shoshanna Ehrlich, Viktor Genel, Lisa Goren, Sara Gothard, Melanie Guerra, T.D. Heavican, Amy Hitchcock, Douglas Hodgkins, Marnie Jain, Elizabeth Johnson, Anna Koon, Christine Ledoux, Sarah May, Anne McCaffrey, Shalor McKee, Matt McKee, Heather M. Morris, Erica Nazzaro, Lior Neiger, Cristina Rosa Nelson, Robin Radin, Tamara Rohrer, Steve Sangapore, Mary E. Russell, Allen Spivak, Joanne Steeves, Heather Stewart, Ian Tartasky, Vanessa R. Thompson, Sophy Tuttle, Andreea Vasiliu, Harry Yu, and Catherine Zimmerman."
——————–
Fools Rush In 

When: Friday April 1, 2016 , full schedule below
Where: ICA Boston, 100 Northern Avenue, Boston, MA
How: Official Website 
Cost: Ticket information here.
What/Why:"Don't worry—we couldn't possibly have anything up our sleeves. Join us on April Fools' Day for giggles, high jinks, and antics! There's nothing practical about these jokes. ImprovBoston joins us for some live comedy that'll make you howl. Pranks, hoax, trickery welcome.
POP-UP TALKS | Every 30 minutes from 6:30 to 8:30 PM
Trained ICA gallery staff lead 15-minute "talk backs" about single works in our exhibitions. Get the inside scoop on a work's context, process, and significance – and indulge your childlike curiosity by asking any questions you have. Galleries close at 9:30 PM.
MUSIC | 5–10 PM
Open your heart and let out your most ridiculous signature dance moves as DJ Skooby Laposky takes over the First Fridays dance floor.
IMPROVBOSTON | 6:30, 7:30 + 8:30 PM
Get the last laugh with this raucous group of improvisers. Live, local, and ready to make you laugh yourself silly.
CITIZENS BANK + ICA MEMBERS VIP LOUNGE | 5–10 PM
Exclusive bar for ICA members and Citizens Bank card holders! Redeem your drink ticket here for a complimentary Harpoon tasting, while supplies last."
——————–
Megacities Asia
When: On view April 16-July 17, 2016
Where: Museum of Fine Arts, Avenue of the Arts, 465 Huntington Avenue, Boston, Massachusetts 02115
How: Official Website 
What/Why: "The accelerated rise of megacities—those with populations of more than ten million—over the last 50 years has profoundly affected the lives of their inhabitants. Asia is home to more megacities than any other continent: the works by the 11 artists in this exhibition respond to the political, environmental, and social conditions of their home cities of Beijing, Shanghai, Delhi, Mumbai, and Seoul, conveying their textures, proportions, and striking material and visual juxtapositions.
Accumulations of objects that each artist encounters in daily life—dishes, doors, plastic bags—become immersive sculptures.
Like a sprawling megacity, this exhibition extends to all corners of the Museum. You'll find works located throughout the galleries, and even outside the Museum's Huntington Entrance, and at Faneuil Hall.
From the endless stream of migrants in densely packed Mumbai, to the bicycles that until recently filled the streets of Beijing, works by Hema Upadhyay and Ai Weiwei evoke the constant motion that characterizes emerging megacities.
Urban consumption is at the heart of Take off your shoes and wash your hands (2008) by Delhi's Subodh Gupta: a wall of stainless-steel utensils found in urban Indian kitchens.
Choi Jeong Hwa finds beauty and grandeur in urban appetites, with an installation comprised of cheap plastic objects from markets and 99-cent stores, while Delhi's Asim Waqif and South Korea's artist collective flyingCity are inspired by the rapid building that surrounds them—from the ubiquitous bamboo scaffolding of construction projects, to the metal parts churned out by machinists in central Seoul trying to compete in a globalizing market.
Aaditi Joshi amasses plastic bags on which Mumbai retail relies, finding beauty in them despite the enviromental threat discarded bags pose, and Beijing's Yin Xiuzhen alters rubble left behind by waves of demolition around her city. Using cast aside historic objects as new construction dominates their cities, Song Dong creates interactive architectural sculptures that recall how Beijing families once ingeniously extended their cramped living spaces into rooftop pigeon coops, while Shanghai-based Hu Xiangcheng's constructions find life in windows and doors salvaged from dismantled Ming- and Qing-era houses. Seoul's Han Seok Hyun creates an undulating landscape of green products in Super-Natural (2011)—using bottles of rice wine and packages of dishwashing detergent—to ask how his city's growing environmental consciousness can be reconciled with its ever advancing urban development."
——————–
Run of the Mills: Boring Angel
When: Friday, April 1 | 8:00pm
Saturday, April 2 | 8:00pm
Where: Mills Gallery, Boston Center for the Arts, 539 Tremont St, Boston, MA 02116
How: Official Website 
What/Why:"The upcoming BCA Run of the Mills features Boring Angel: The Plastic Practitioner, a multidisciplinary dance-based performance by a group of artists spanning Maine, New York and Massachusetts.
Through dance, visual design, text and sound, Boring Angel presents a shifting visual and sonic landscape where events, bodies and minds emerge and disappear in a non-hierarchical space of multiplicity and radical empathy. The work proposes a reflection of how humans perform themselves and asks us to reconsider how we interface, consume and coexist with the human and non-human world around and inside us. Performance by choreographers/performers Asher Woodworth (Portland, ME) and Hana van der Kolk (Troy, NY), featuring technical design by Ethan Kiermaier (Northampton, MA) and original costumes by Laura Andrighetti (Troy, NY)."
——————–
 Danger Play

When: On view through April 22, 2016
Opening Reception: Friday, April 1st 6-8:30pm
Where: Lens Gallery, 524 Harrison Ave, Boston, MA
How: Official Website 
What/Why:"Danger Play explores battle and war in games and toys.  work by Chris Abrams and Chris Frost"
——————–
Overgrowth
When: On view through September 18, 2016
Where: deCordova Sculpture Park and Museum, 51 Sandy Pond Rd, Lincoln, MA 01773
How: Official Website 
What/Why: "This exhibition explores how artists represent prolific growth, expansion, and transformation in the natural world and the built environment. Coiling vines and other forms of unruly vegetation spread across the surfaces of paintings and works on paper. Scenes of vast urban construction convey the pinnacle of human ambition and ingenuity, as well as the negative effects of overdevelopment of the land. Artworks inspired by cellular mutation and the expansion of the universe reveal an equal fascination with microscopic and cosmic levels of transformation.
Overgrowth also examines how generative growth and additive processes are instrumental to the making of art. Viewers will observe different speeds of artistic creation, from slow, meticulous brushstrokes to rapid, painterly gestures. Biomorphic sculptures on view expand outward into real space, as if compelled by a vital life force. Drawn from deCordova's permanent collection—and featuring work by international, national, and New England artists acquired over the past fifty years—this exhibition demonstrates how ongoing change spans natural, man-made, and creative enterprises."
Also on view..
Lotte Jacobi, Lisette Model: Urban Camera
What/Why: "This exhibition presents street photography, portraits, and experimental work by émigré photographers Lotte Jacobi (1896–1990) and Lisette Model (1901–1983), created while they each lived in Berlin, Paris, and New York from the 1930s to 1950s. Jacobi was an ambitious innovator, expanding her work from refined portraiture of cultural elites to experimental abstract images. Model's iconic street photographs depict extreme disparities in society, enabled by her incisive eye and use of dramatic cropping to monumentalize urban dwellers. Both Jacobi and Model relied on an intuitive approach to create powerful yet quotidian images of people, whether in the studio or on the street. Presented in adjacent galleries, their work exemplifies the breadth of the revitalization of portraiture and innovations in photographic techniques in the early- to mid-twentieth century."
——————–
Marian Parry + The Atelier | Small Group Show

When: On view April 7 – 28, 2016
Opening Reception: Sunday April 10, 2-4PM
Where: Cambridge Art Association, 25 Lowell St, Cambridge, MA 02138
How: Official Website 
What/Why: "The Cambridge Art Association's April show features six of Marian Parry's Atelier  members who still meet regularly with Marian to this day. Selected works of Marian's lent to the show by her students, along with works by the six participating Atelier members, will be on display at the Kathryn Schultz Gallery from April 7-28, 2016 with an opening reception to be held on Sunday, April 10th, 2-4 pm."
——————-
James Hull | Likeness & Legacy:  A re-photographic survey of historical portraits

When: On view April 1 – May 22, 2016
Opening Reception: Friday April 1, 5:30-8:00pm
Where: Laconia Gallery, 433 Harrison Ave, Boston, MA
How: Official Website 
What/Why: "In this follow up to his solo exhibition at Harvard Medical School's Transit Gallery, "Personal Propaganda", James Hull expands and focuses on the standardized photographic portraits called "Cabinet Cards". These portraits, created in artistic studios, developed and printed by sunlight, were the first widely collected photographs in America. These thin albumen and bromide prints mounted to heavy paper cards were also the first accurate, reproducible recordings of the likenesses of everyday citizens.
These 130 year old photographic portraits found in the family attic in Atlanta are paired with fascinating examples of other early photographic forms: Collodian positive prints, Ferrotypes, and other paper print formats.
Hull connects this popular card format to images of the 1st Century Roman sculptural busts that he believes to be origins of the formal poses used by the commercial photographers of the 1870's. These two connected forms of portraiture are examined through brilliant side-by-side enlargements featuring photographs produced in Virginia, North Carolina, Massachusetts and Texas and sculptures from the Vatican, Capitoline and Naples Archeological Museum collections."
——————–
One Childhood: New Works by Jasmine Chen

When: On view April 15, 2016 to May 14, 2016
Where: New Art Center, 61 Washington Park, Newtonville, MA 02460
How: Official Website
What/Why: "The New Art Center in Newton, MA is pleased to present One Childhood: New Works by Jasmine Chen. Chen, an NAC student, will use the Holzwasser Gallery to create an immersive large-scale installation of portraits in a variety of media including painting, video and collage. Chen's exhibit investigates childhood, motherhood, domesticity and the passage of time."
——————–
Hive and Double: Eleanor Aldrich & Barbara Weissberger
 When: On view through April 23, 2016
Where: GRIN Gallery, 60 Valley St #3, Providence, RI 02909
How: Official Website 
What/Why:"In Hive and Double, Aldrich and Weissberger present a collaborative body of work about the installation or exhibition of large work that blurs the lines between production and product. Touching on the tension between the possibilities of the studio and the singularity of the installed work, their output is about artistic production and labor in post-industrial studios and DIY exhibition spaces . In addition to the physical labor involved in dealing with substances, there is a consideration of preserving space for mystery, the unexpected, and the phenomenological.
"The work comes together through Skype chats, emails, individual material investigations, and the final in-person negotiation of the works in relation to each other and in space. In this way, our work explores the nature of collaboration and authorship, and challenges the assumed autonomy of the physical art object by allowing it to be borrowed for different configurations, to live in multiple contexts.
We are curious about perception and reality. Together our work forms structures within which the actual (real) thing, abstraction, pictorial space and physical space freely circulate and mingle. Material and substance are mutable. Idea and matter, belief and doubt, are framed in terms of a fluid, multidirectional exchange. We make (or alter) all the objects in the installations, and even the flattest parts (photograph and canvas) are called out as physical objects. The most obviously physical, the so-called real things (hand-made chair or shoe for example) also hover at the edge of image.
Ultimately mysterious, our work harkens back to a time when the in-situ nature of painting and sculpture put them in close proximity to the actual objects of church and home, and architectural features and physical object guide the transition from the actual to the implied space, and encompasses conversations of metamorphosis and transubstantiation, belief and the nature of reality." // Aldrich + Weissberger"
——————–
Laurie Sloan

When: On view through May 01, 2015
Opening Reception:  Saturday April 2  6:00 pm – 8:30 pm
Where: EBK Gallery, 218 Pearl Street, Hartford, CT
How: Official Website 
What/Why: "During the month of April, EBK Gallery is presenting the artwork of Laurie Sloan and is pleased to have the artist chosen by guest curator Sharon Butler. Sharon is widely known and respected for publishing the online art blog "Two Coats of Paint"."
——————–
 Ceci n'est pas une image!

When: On view through April 30, 2016
Where: Yellow Peril Gallery, 60 Valley St, Providence, RI 02909
How: Official Website 
What/Why: "Yellow Peril Gallery is pleased to announce Ceci n'est pas une image! by Pawtucket-based multimedia French artist Philippe Lejeune, featuring a range of symbolon spanning a 50-year period that challenges the identity of images and symbols, from March 19 – April 30, 2016. The exhibition will showcase Lejeune's current meditative sculptural works and installations on plywood, glass and video, in addition to earlier career-defining etchings, paintings and sculpture cut-outs created after his apprenticeship under the world-renowned Belgian graphic artist Jean-Michel Folon.
Ceci n'est pas une image! will survey Lejeune's artistic progression from printmaking and sculpture to painting and then installation, specifically scrutinizing the definition of 'image'. After receiving a solid academic training at The École Nationale Supérieure des Arts Décoratifs in Paris, France, he worked as an engraver for the Atelier Mario Boni and then seven years with Folon as engraver, translating Folon's vision into the medium of print and gaining an international reputation for his mastery of Aquatint Technique.
Symbolon refers to image making, the purpose of images through the use of different mediums. Lejeune's constant desire to evolve his artistic practice is what drives his mode of inquiry into the relationship of images and its symbolic quality and raison d'être in contemporary culture and the human condition.
"Working with trees becomes a way to reveal the nature of the material and redefines the symbol as an object of agreement that exists, to be the accordance of the minds and the reunification of the subjects," he explains. "Working with neutral media like glass focuses on the viewer more than the artistic expression. Essentially, the image is beneficial because it is symbolic, and like a paradox, it fuels the imagination and questions what is real."
Lejeune's site-specific installations challenge the viewer's perceptions by juxtaposing reality with virtual images, blurring the line between "what is" and "what is not." He is presently working to develop the "Glass Project," a new approach to images in real spaces and in real-time, and applying his tree renderings on manufactured wood in both public and private spaces. Since relocating to Pawtucket from Boston in 2014, he has presented these installations and art performances throughout the region that provoke the public to be more physically engaged. "I prefer to work more toward social issues we face today and less within the art market," he says.
The opening reception for Ceci n'est pas une image! is Saturday, March 19, from 6PM – 9PM. A special performance by the artist will be presented on Saturday, April 9, from 7PM – 9PM. The exhibition will conclude Saturday, April 30. This is Lejeune's first solo exhibition at Yellow Peril. Previously, he has presented with the gallery at Craftland Gallery, New Bedford Art Museum and Jamestown Arts Center.
——————–
MFA THESIS SHOWS 2016

When: On view Apr 19 – May 7, 2016
Opening Reception: Thursday, April 21, 5:30-8:00 pm
Where: Mass Art Galleries, 621 Huntington Ave, Boston, MA 02115
How: Official Website 
What/Why: "The Massachusetts College of Art and Design Graduate Thesis Exhibition 2016 showcases the unique work of selected graduate students who are in their final years of their respective programs as well as candidates for an MFA degree."
——————–
Fragments

When: On view through April 23, 2016
Where: Gold Gallery, 460C Harrison Ave, #18, Boston, MA 02118
How: Official Website 
What/Why: "Fragments is a group show featuring works by Tom Brydelsky, Jeff Cohen, Christie Scheele, Douglas Schneider and Ryoko Tajiri. The artists share a similar approach to making their images, where the entire composition is made up of smaller, unique units. They achieve fragmental images through the use of brush strokes, panels, or areas of meticulous masking. This way of working allows the viewer to make his or her own connections between the pieces' fragments."
——————–
Sharon Lockhart / Noa Eshkol 

When: On view through June 05, 2016
Where: Rose Art Museum, Brandeis University, 415 South St, Waltham, MA 02453
How: Official Website 
What/Why: "In this multi-channel film installation, Los Angeles-based artist Sharon Lockhart explores the extraordinary work of Noa Eshkol (1924–2007), the Israeli dance composer, theorist, and textile artist whose achievements include the development in the 1950s of a revolutionary dance notation system that categorized movements of the body through numbers and symbols. Although the two women never met—Lockhart only discovered Eshkol's work during a 2008 trip to Israel—the project is conceived as a two-person exhibition, highlighting a fascinating artistic convergence between past and present, as a contemporary artist activates the work of a modernist composer through her archive. Collaborating with Eshkol's students as well as a newer generation of dancers, Lockhart staged and filmed performances of Eshkol's choreography in a minimal, gallery-like setting punctuated only by Eshkol's remarkable wall carpets, rotated from dance to dance like elements in a stage set. In the final work, films of five different dances are projected simultaneously on freestanding walls, allowing visitors to reflect upon their own movement as they traverse the exhibition space. "
——————–
Cyanotypes: Photography's Blue Period

When: On view through April 24, 2016
Where: Worcester Art Museum, 55 Salisbury St, Worcester, MA 01609
How: Official Website 
What/Why:"Invented by Sir John Herschel in 1842, cyanotypes are photographs with a distinctive Prussian blue tonality produced by treating paper with an iron-salt solution. The treated paper can be developed using only the sun, which made cyanotypes a favored technique among amateur photographers through the turn of the twentieth century. Cyanotypes: Photography's Blue Periodwill trace the rise of these "blueprint photographs" beginning with the botanical photogenic drawings printed by Anna Atkins in the 1850s. The exhibition will also feature contemporary artists who have recently revived the process manipulating the medium to varied expressive effects.
Organized in collaboration with a seminar from Clark University, the exhibition will be presented with thematic emphasis on botanicals, landscape, abstraction, and portraiture—areas that dominated much of the production of cyanotypes in the early twentieth century and recur in contemporary work. Artists on display include nineteenth and twentieth-century photographers Henry Bosse, Edward Sheriff Curtis, and F. Holland Day, and contemporary artist Christian Marclay."
——————–
New Color Messages

When: On view through April 9, 2016
Where: 555 Gallery, 555 E 2nd St, Boston, MA 02127
How: Official Website
What/Why:"In this exhibition the drab dead of Boston winter meets glorious color in new work by photographers
Patty Carroll, Mary Ellen Strom, Sarah Szwajkos, Jeffrey Heyne and Sakura Kelley
Each artist has developed diverse projects, but all share with us an undeniable message about color
that is an unexpected side effect of their latest work."
——————–
Beverly Comic Con!

When: April 2nd, 2016 10am-6pm
Where: Studios at Porter Mill, 95 Rantoul Street, Beverly, MA 01915
How: Official Website 
What/Why: "Oh man it's back, again. How can you not be excited?! Beverly Comic Con 3 is coming back this April. Join us on Saturday, April 2nd for the third annual Beverly Comic Con hosted at Porter Mills! Free to the public and jam packed with local comic creators and unique vendors. Original art, posters, prints, handmade collectibles, t-shirts, graphic novels and of course comic books, will all be on hand for this one of a kind event."
——————–
5 to 9

When: On view through May 13, 2016
Where: 13 Forest Gallery, 167A Massachusetts Ave, Arlington, MA 02474
How: Official Website 
What/Why:"13FOREST Gallery is pleased to present 5 to 9: The double lives of commercial artists, an exhibition featuring the work of contemporary artists Daniel Benayun, Josh Luke, Kenji Nakayama, James Weinberg and Nina Wishnok.
As the title suggests, each of these five artists leads something of a double life, balancing his or her fine art practice with the world of commercial design. By removing the stigma so often applied to artists who take on commercial work, 5 to 9 celebrates artists' ability to satisfy their creative pursuits, both on the clock and off.
In addition to the fine art pieces highlighted in 5 to 9, work by Benayun, Luke, Nakayama, Weinberg and Wishnok can be seen throughout the Boston metro area. In this way, 13FOREST Gallery complicates the seemingly arbitrary distinction between what constitutes fine and commercial art. By reflecting the ease with which these artists transition from the urban to the gallery space, 5 to 9 underscores Boston's prominent role as a city with an inherent connection to design culture. "
——————–
Mass Art 27th Annual Art Auction
(Left: Takashi Murakami, An Homage to IKB 1957 B, 2011, 160 of 300.
Center: Julian Opie, Tourist with beard from the Tourist series, 2014.
Right: Eric Aho '88, Spanish Road, 2013.)
When: Saturday, April 9, 2016, Doors 6:30, Auction 8:00
Where: Massachusetts College of Art and Design, Bakalar & Paine Galleries, 621 Huntington Avenue, South Hall, Boston, MA 02115
How: Official Website 
Cost: Ticket Information here 
What/Why: "Massachusetts College of Art and Design (MassArt), the nation's only freestanding public college of art and design, announces the 27th MassArt Auction will take place on Saturday, April 9, 2016 in the Bakalar & Paine Galleries at MassArt. Over 300 works of art in a range of media from emerging to established artists, including MassArt alumni and students, will be available for bid in the silent and live auction. The 2016 live auction boasts 36 pieces by internationally renowned artists including Takashi Murakami, Shepard Fairey, and Julian Opie; MassArt faculty Abe Morell, Laura McPhee, and Fred Liang; and MassArt alumni Eric Aho, Ambreen Butt, and Nicole Chesney among others. New disciplines have also been introduced into the selection of work for auction this year such as a fibers installation by alumna Sheila Pepe and a kinetic sculpture by Anne Lilly.
The MassArt Auction annually draws a crowd of over 700 collectors and art enthusiasts seeking to view and purchase exceptional contemporary art while supporting the College. All proceeds from this spectacular night provide vital scholarship aid and academic programs support for MassArt students. Last year's auction was the highest grossing MassArt Auction in history with just over $1 million raised."
——————–
Newton Open Studios
When: April 9-10, Saturday & Sunday 11am to 5pm
Where: Newton, MA | List of participating artists here
How: Official Website 
What/Why: "Newton Open Studios produces community arts events that bring together the artists and residents of Newton. It is a non-profit, funded by artists registration fees and donations from generous individuals and businesses, and in part by the Massachusetts Cultural Council as administered by the Newton Cultural Council. Newton Open Studios is an affiliate of Newton Community Pride."
——————–
Caprices
When: On view through April 14, 2016
Where: Simmons Trustman Gallery, The Trustman Art Gallery, Main College Building, Fourth Floor, 300 The Fenway, Boston, MA 02115
How: Official Website 
What/Why: "An Exhibition by Michael Conti, Helen Popinchalk and Sarah Wentworth"
——————–
Will Sears: Coalesce
When: On view through April 29, 2016
Where: Lot F Gallery, 145 Pearl Street #4, Boston, MA
How: Official Website 
What/Why: "Lot F Gallery is pleased to present "Coalesce", artist Will Sears' first solo exhibition in Boston.  The Portland, ME based sign painter explores color and texture with the abstraction of the written letter in his new body of work.   Meticulously painting words and phrases, Sears then saws his pristine works into strips and chunks which he then uses as a palate, creating geometric assemblages.
Rich with texture, these assemblage works also feature slices of reclaimed raw wood, forming unconventional shapes.  The content or readability is stripped from the original signs and what is created in its' absence is the forming of a new synergism of its' parts. The way in which these building blocks of the original content coalesce in a new composition is what is being celebrated in this new series of work."
——————–
2016 PRC Student Exhibition

When: On view through April17th, 2016
Where: PRC Boston, 832 Commonwealth Ave, Boston, MA
How: Official Website 
What/Why: "From its large universities to its smaller colleges, New England is rich with gifted students and scholars. Among these programs, photography has always flourished, making this an area celebrated within photo history. This annual exhibition honors academic diversity and thus features work selected by the schools themselves. Students and visitors alike enjoy seeing the work displayed in a gallery setting, as well as the opportunity to witness each program's unique approach to photography and related media."
——————–
MARJORIE KAYE — KINETIC THOUGHT-WAVES
When: On view April 17 – May 21, 2016
Opening Reception: April 17, 1-3pm
Where: Western New England University Gallery, 1215 Wilbraham Road, Springfield, MA 01119
How: Official Website
What/Why: "The intimate and unusual space of the Western New England University Gallery will be the location of a collection of Marjorie Kaye's wall sculptures and gouache paintings, along with some free standing sculptures in strategic places." My work utilizes classical structure as a vehicle for blatant expression.  The work is boldly color-saturated and organic.  Forms point upward or sideways from a centrifugal base, hunting and seeking.  Observation of the work stands on the edge of a physical experience.  Passion and complexity of expression emerge within the form.
The sculptures consist of individual forms cut from plywood, nailed and layered with wood glue.   Some of the pieces are painted with gouache and sealed with acrylic medium.   Others are made to be either interior or exterior pieces harmoniously settled within the environment, painted with exterior house paint. Whether free-standing or wall mounted, the pieces are built out from a mass or a singular point.  Many are layered in a circular formation, forming cone-like attached entities.
The gouache paintings emerge from the sculptures, deconstructed.  The complexity arises from the piling of layers of forms that are fitted into 2 dimensions.  Space is investigated and dissected, shapes appearing from the juxtaposition of color."
——————–
Montserrat Senior Thesis Exhibits

When: On view through April 23, 2016
Where: Mingo Gallery and Framing, 284 Cabot Street, Beverly MA, 01915
How: Official Website
—————–
Circle of Animals/Zodiac Heads

When: On view April through October, 2016
Where: Greenway's Rings Fountain, Greenway, Boston, MA
How: Official Website
What/Why: "From late April to late October 2016, The Greenway will present Circle of Animals/Zodiac Heads by internationally acclaimed Chinese contemporary artist Ai Weiwei (pronounced "eye way way") around the Rings Fountain in the Wharf District between Central and Milk Streets. During the installation the Rings Fountain will be open for splashing from late May to early October from 9am to 11pm daily.
The artist's first major public sculpture project, Circle of Animals/Zodiac Heads is comprised of 12 monumental bronze animal heads representing the twelve signs of the Chinese zodiac. The Zodiac Heads series is on a global, multi-year touring exhibition in the United States, Europe, and Asia. The Boston exhibition of this work is organized by the Rose Kennedy Greenway Conservancy and presented in collaboration with AW Asia. The exhibition is funded by the Greenway Conservancy and private donors."
—————–
Truth Booth
When:  The Truth Booth will be live at the Verb Hotel in The Fenway April 11th from 11:00am to 7:00pm and April 12th from 11:00am to 6:00pm, followed by a move to the Greenway April 13th – 15th from 12:00pm to 7:00pm
Where: Verb Hotel and Rose Kennedy Greenway, Boston, MA
How: Official Website
What/Why: "Initiated in 2011, The Truth Booth is a multi-year collaboration between artists Hank Willis Thomas, Ryan Alexiev, Jim Ricks, and Will Sylvester of the Cause Collective. The Truth Booth is a thought-provoking participatory experience that seeks to capture our definitions, confessions, and thoughts on 'The Truth', adding to a diverse portrait of people around the world. The recorded statements contribute to a growing global archive of collective social commentary. 
"Capturing social dialogue is a powerful artistic medium for representing a community's voice," says Lucas Cowan, Public Art Curator for the Rose Kennedy Greenway Conservancy. "The language of the diverse residents of – and visitors to – both the Fenway and Greenway will reveal an authentically Boston 'truth.' We're pleased to collaborate with Samuels & Associates and GT Public to uncover those feelings."
"We are delighted to bring this global project to Boston through partnerships with two iconic sites: the Fenway neighborhood at opening day and the Greenway. At the Verb, the Truth Booth will connect a broad audience to the growing and vital conversation around temporary art and its publics that is emerging throughout Boston" said Dina Deitsch, Director of Curatorial Projects for GT Public.
"What we love about The Fenway is its energy and sense of possibility; public art in the neighborhood is one more way to embrace that creativity and drive more conversations," said Peter Sougarides, Principal at Samuels & Associates. "We are committed to bringing more public art to The Fenway, and look forward to future collaborations with like-minded organizations, like The Greenway, GT Public and our neighbor, the School of the Museum of Fine Arts."
These two environments – The Verb Hotel, a museum in itself that offers a cultural panorama of life in Boston dating back to the '60s, and The Greenway, a mile-and-a-half of contemporary parks in the heart of Boston that connects people and the city with beauty and fun – embody a spirit of creativity and possibility aimed at driving the city's conversations about public art and public spaces forward."
—————–
Boston Design Week

When: Events ongoing through April 10, 2016
Where: List of events here.
How: Official Website
What/Why: "Unless you are standing out in the middle of nature, everything around you is consciously designed: from the clothes you wear, to the phone you carry, to your home, workplace and beyond.  Good design has the power to touch us, to lift us up, to make our lives better, and impart a profound sense of well-being – bad design can have the opposite effect.
Boston Design Week seeks to increase public awareness and appreciation of all aspects of design, foster recognition of the vital role design plays in our lives, and bring new audiences to a wide array of design industries and organizations. 
Our vision is to encourage the public to explore architecture, environmental and landscape design, urban design, interior design, fashion, graphic design and photography, product and industrial design, and studio design such as furniture, decorative arts, sculpture, textiles, jewelry and more."
—————–
Vis-à-Vis: Adria Arch and Anne Krinsky

When: On view through April 30th, 2016
Opening Reception: Friday, April 1st from 5:30 PM to 7:30 PM
Where: Soprafina Gallery, 55 Thayer Street, Boston, MA
How: Official Website
What/Why: "Vis a Vis: Adria Arch and Anne Krinsky, an exhibition of paintings and works on paper by Adria Arch and Anne Krinsky, will be on view at Soprafina Gallery in Boston from April 1 to 30, 2016. The show features works informed by the Indian folk traditions the artists encountered during residencies at the Sanskriti Foundation in Delhi in 2014."
More information on the exhibition here.
—————–
Artist Talk: "Nothing Is What It Appears To Be" Mags Harries with 3DPrintsmith Sean O'Reilly

When:  Saturday April 2nd, 2016 
2:30pm – 4:00pm
Where: Gallery Kayafas, 37 Thayer @ 450 Harrison Avenue Boston MA 02118
How: Official Website
What/Why: "I hope you will join me for my upcoming Artist Talk on my show Precautionary Tales. Sean and I will discuss the 3D printing process behind the show. -Mags Harries"
—————–
Greatest Party on Earth

When: April 30, 2016 6:00PM-1:00AM
Where: Artists for Humanity, 100 West 2nd Street, Boston, MA 02127
How: Official Website
Cost: Tickets available here.
What/Why: "Artists For Humanity (AFH) is excited to celebrate 25 years of leadership in creative youth empowerment, social justice and sustainability on Saturday, April 30th at the Artists For Humanity EpiCenter. Our Silver Anniversary celebration is a progressive event that begins with a Gala Dinner followed by our 11th Annual Greatest Party on Earth (GPOE). The evening directly supports paid apprenticeships in art and design for 250+ under-resourced teens working at AFH."
—————–
CAA Spring Gala

When: April 30th, 2016, 6-9PM
Where: The Atrium at 50 Church Street, Harvard Square, Cambridge, MA
How: Official Website
What/Why: "Join us in celebrating the Cambridge Art Association's 15th Annual Spring Gala, and raising important funds for the Cambridge Art Association's Annual Fund to support our growing exhibition program and community outreach initiatives, including our 2016 Emerging Artist Series and Youth Creativity Lab.
In addition to a lively silent auction and delicious nibbles, we will have a selection of artwork juried by Marjorie Kaye, Director of Galatea Gallery; music by David Day and mmmmaven; and much more!"
—————–
Paper and Blade: Modern Paper Cutting 

When: On view through July 31, 2016
Where: Fuller Craft Museum, 455 Oak Street, Brockton, MA 02301
How: Official Website
What/Why: "The field of paper craft is considered by many to be in the midst of a renaissance with a growing number of ingenious artists investigating the limitless potential of this simple, everyday material.Paper and Blade: Modern Paper Cutting will celebrate the pioneering spirit of artists working in this genre with a curatorial focus on cut paper. All invitees were selected for their passion for this humble material, their masterful techniques, and their innovative approaches to working in this media, and together they will present a collective vision of the future of paper craft. A partial list of participants includes Beatrice Coron, Maude White, Randal Thurston, Nikki McClure, Elizabeth Alexander, Bovey Lee, and Charles Clary. This exhibition was made possible by generous support from the Gretchen Keyworth Exhibitions Fund."
—————–
Diagraphia

When: On view through April 14, 2016
Where: Gallery 263, 263 Pearl Street, Cambridge, MA 02139
How: Official Website
What/Why: "Gallery 263 is pleased to present Diagraphia, a Curatorial Proposal Series exhibition featuring new prints by Sarah Hulsey. The eight prints in the Diagraphia series combine hand-printed woodcuts with letterpress text to create a new set of linguistic graphics inspired by some of the great diagrams of the last eight centuries. Each print is a study in a new way of visualizing language, using scientific diagrams as a jumping-off point.
Hulsey's background is in both theoretical linguistics and printmaking/book arts. Since turning to art full-time five years ago, she has continued to draw on her training in linguistics to find novel ways to represent the rich patterns inherent in language. This series is both her most varied group of works to date, and also a manifesto for her art-making practice. Inspired by scientific diagrams, Diagraphia borrows from images as varied as a 13th century philosophical illustration; Florence Nightingale's 19th century statistical diagrams; and the first topographical map of the ocean floor, dating from 1959. With Diagraphia, each piece answers afresh the question of how the complexity of language can be conveyed in a visual, tactile way.
Also on view are prints from an ongoing artist's book project, Phonetic Constellations, in which the consonant and vowel sounds of the world's most widely spoken languages are transformed into star charts. Each chart shows patterns and clusters of sound distributions across languages, modeled after a star atlas from the early 16th century.
Please join Hulsey on Saturday April 9 at 3pm for an artist's talk. She will discuss the Diagraphia and Phonetic Constellation projects, including their historical inspirations, her process for turning texts into imagery, and her use of printmaking to convey linguistic ideas."
—————–
Fieldworks: Season One: Now + There

When: Monday, April 11 at 6:30 PM – 7:30 PM
Where: Massachusetts College of Art and Design, 621 Huntington Ave, Boston, Massachusetts 02115
How: Official Website
What/Why: "How do you measure the impact of socially engaged art? Explore seven artist projects, their beauty, rigor, and impact in the short documentary FIELDWORKS:Season One from A Blade of Grass screening atMassachusetts College of Art and Design on April 11th at 6:30 pm in the new Design and Media Center Lecture Hall. FREE.
Feature artists include Mel Chin, Brett Cook, Pablo Helguera, Fran Ilich, Jan Mun, SexEd: Norene Leddy & Liz Slagus, and Jody Wood.
This event is free and open to the public however registration is required. Register here.
FIELDWORKS: Season One is produced by RAVA Films and One Hundred Seconds. The event is hosted by MassArt and Now and There in partnership with A Blade of Grass, a New York City based organization nurturing socially engaged art."
—————–
Avner Sher 

When: On view through April 23, 2016
Where: Clark Gallery, 145 Lincoln Road, Lincoln, MA 01773
How: Official Website
—————–
I Am Not Who You Think I Am

When: Friday April 29 7-8PM
Where: The Urbano Project, 29 Germania St, Jamaica Plain, Massachusetts 02130
How: Official Website
What/Why: "The Artist Talk invites audiences to engage with the artist (Salvador Jimenez Flores) about the body of work in the exhibit. The content of Salvador's work is a fusion of myth, history, religion, politics, and popular culture and is driven by his life experiences. As an artist he feels the responsibility to address the issues that affect his community and to create awareness and propose actions through art. He wants to capture what others overlook by choice or by ignorance.
The work in this exhibit allows the artist to mask himself with stereotypes, perceptions and expectations assigned to him merely because he is a member of an ethnic group within the dominant White culture in the United States. Through these works he digs deep down into his inner self through this process—hoping to find universality and humanness that transcends adaptation and blurs the division of dominant and ethnic groups."
————-
Sheep Shearing Festival
When: April 30, 2016, 10-5PM 
Where: Gore Place, 52 Gore St, Waltham, Massachusetts 02453
How: Official Website
Cost: $20
What/Why: "Now in its 29th year, this outdoor farm festival has become a family favorite and a tradition throughout the region! Enjoy demonstrations of sheep-shearing, herding dogs, spinning, weaving and gardening on a beautiful 50 acre estate. Large crafts fair, live entertainment, historic demonstrators, games and farm animals. Wagon rides and museum tours (additional charge). Food vendors on site. Free parking. No dogs or other pets allowed.
$20 adults, Free to children 12 and under and Gore Place Members. Children must be accompanied by an adult. A limited number of tickets can be purchased online starting March 1."
————-
Say hi:
EMAIL | TWITTER | FACEBOOK | INSTAGRAM | PINTEREST
Did I forget anything? Did I hit 'delete all' on gmail? Am I officially allowed to banish my winter clothes to the dark recesses of my closet? Let me know!
Much like March, I have a few posts up my sleeve for April.. so keep an eye out.
Stay sweet. ♥