(image of participants from Dirk Adams' 07.25 performance on Spectacle Island, pssst! Photo courtesy of the artist)
Now that 34 has launched and I have 1m40s to breathe, I wanted to take a quick moment to highlight SEEN/UNSEEN and the summer of performances taking place on Spectacle Island as a part of the Isles Arts Initiative.
———–
Overview: Through curated performances and ephemeral experiences, seen/unseen will present a series of outdoor events where audiences are invited to wander and roam unburdened by rules and structure; to follow along with an artist as they walk along the shore and then journey to a musical performance at the top of a drumlin, if they so please.
(Pate Conway performing on Georges Island 07.11, as a part of IAI opening celebrations, image ©Nisa Ojalvo 2015)
As I began developing IAI's programming many moons ago, it was important to me that the project represented a wide range of art-making practices in our region. And in thinking about the creation of a cohesive performance series this summer, one that was born out of thoughtfulness and a deep rooted connection within the community, I could think of no better person to lead the charge than Alice Vogler.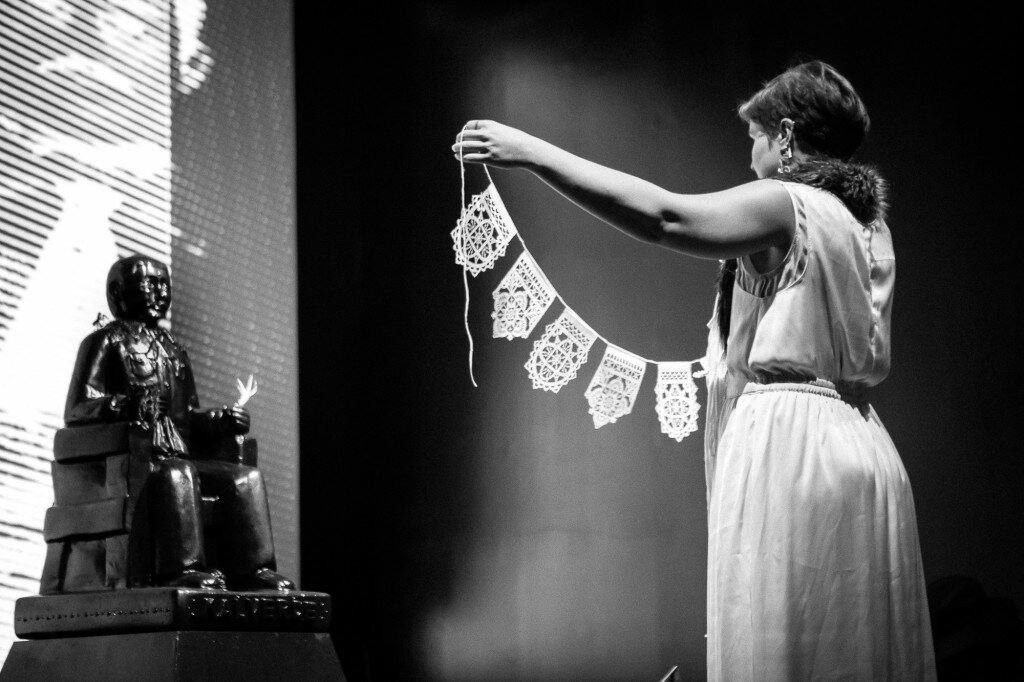 (Obscurus Novena VIII. Obscurus Commoneo at ICA Boston, photo by Nabeela Vega)
Alice has an incredible grasp of arts education and interpretation strategies from her extensive background in performance and experience working at the Boston Children's Museum as their Arts Program Manager. We come from similar places when it comes to arts accessibility, visitor experience, and presenting work that aims to welcome rather than alienate.
(image of participants from Kate Balug's 07.18 performance on Spectacle Island, Other Worlds. Photo by Nabeela Vega)
That being said, I've been so honored to have Time Body Space Objects 4, a series curated by Alice and Vela Phelan as a part of IAI this summer. Here is a brief description:
12 artists have been invited to participate.
Each artist has chosen one day to occupy Spectacle Island.
Each artist will come over on the first ferry and leave on the last ferry on their chosen day.
Artists can only bring / use what they can carry over on the ferry.
Artists must leave the island empty at the end of their day.
There will be no remnants left behind.
The theme will be commitment.
(image of participants from Kate Balug's 07.18 performance on Spectacle Island, Other Worlds. Photo by Nabeela Vega)
When: Saturdays (all day) through August 22nd, 2015
Where: Spectacle Island, Boston Harbor Islands | Summer ferry schedule here (20 minutes from Boston)
Hopefully you have already enjoyed the first three weekends of performances, four more to go.
SATURDAY 08.01.15:
Seven Disappearances, Marilyn Arsem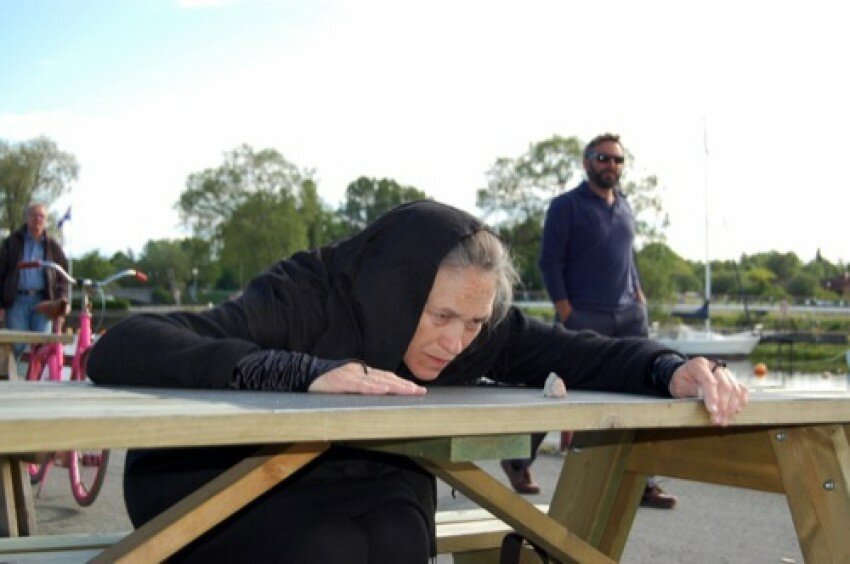 We are sitting atop the remains of previous generations.
What survives?  What disappears?  What changes?
This performance consists of seven demonstrations of the transformation of materials.
Inspired by the history of Spectacle Island Marilyn will be doing a durational piece throughout the day near the shade shelter on the South drumlin.
..
Marilyn Arsem has been creating live events since 1975, ranging from solo performances, to large scale, site-specific works incorporating installation and performance.  Arsem has presented work at festivals, conferences, alternative spaces, galleries, museums and universities in 27 countries in North and South America, Europe, the Middle East, and Asia.
Many of her works are durational in nature, minimal in actions and materials, and located in peripheral spaces in the context of larger events.  Viewers discover the work on their way to seeing other performances.  Arsem has focused on creating works in response to specific sites, engaging with the immediate landscape and materiality of the location, its history, use, or politics.  Sites have included a former Cold War missile base in the United States, a 15th century Turkish bath in Macedonia, an aluminum factory in Argentina, the grounds of an abandoned tuberculosis sanatorium in Poland, and the site of the Spanish landing in the Philippines.
Arsem is a member of Mobius, Inc., an interdisciplinary collaborative of artists, which she founded in 1977. She taught at the School of the Museum of Fine Arts, Boston for 27 years, establishing one of the most extensive programs internationally in visually-based performance art.
————–
Redline, Joseph Ravens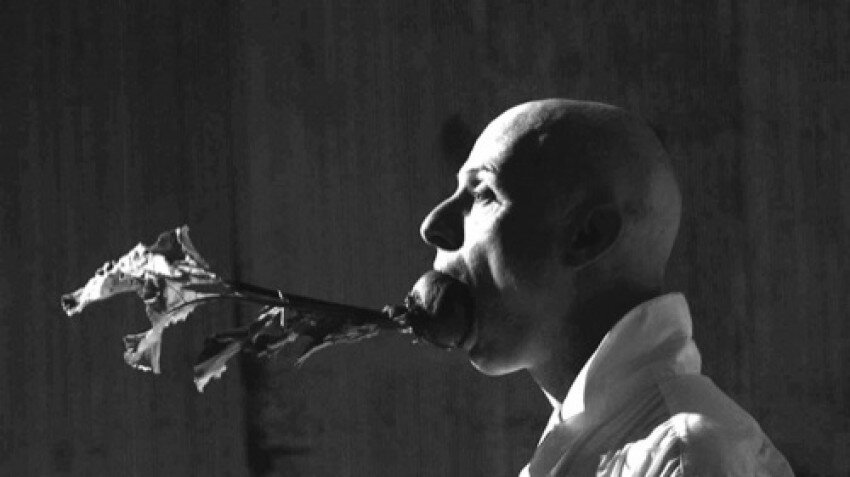 Chicago artist, curator and educator, Joseph Ravens embraces struggle and transformation in his newest work, REDLINE. Simple actions are complicated by limiting the ability to effectively breathe, see, hear, walk, or manipulate objects. Often subtle, this struggle is important to the artist but goes unnoticed by the viewer. Yet on the other hand, transformation is easily perceived. Ravens intends to make a large spectacle on Spectacle Island using minimal materials. The artist who takes the morning ferry out to the island will be much different than the one going back to the mainland at night. 
Joseph will be using the long black fence that is to the right of the docks when you are walking onto the island. 
..
Joseph Ravens (b.1968) is founder and Director of Defibrillator Performance Art Gallery in Chicago, Illinois, USA. Ravens has presented his work throughout Asia, Europe, South America, and US. He studied at the Gerrit Rietveld Academie in Amsterdam, Netherlands, and earned a Masters of Fine Art in Performance from the School of the Art Institute of Chicago. Ravens is a recipient of the Illinois Art Council Fellowship for Performance Art, a Fellowship for New Performance Forms, and other grants and awards that have allowed him to build an international reputation. Among his accomplishments, Ravens was included in the 20th Bienal Internacional de Curitiba (Brazil 2013, Venice Performance Art Week (Italy 2012), and Intrude: Art and Life 366 at Zendai MoMA, Shanghai (China 2008). Ravens is recognized and respected for his work as an artist, an educator, and a curator. 
—————–
Learn more about Time Body Space Objects 4 here. Learn more about the overall Isles Arts Initiative here.
Ongoing: COVE | ISLANDS ON THE EDGE | 34 | ISLE DE MONSTRUOS 
(Relics from Pate Conway's performance on Georges Island 07.11, as a part of IAI opening celebrations, image ©Nisa Ojalvo 2015)
See you on Spectacle this Saturday! ♥