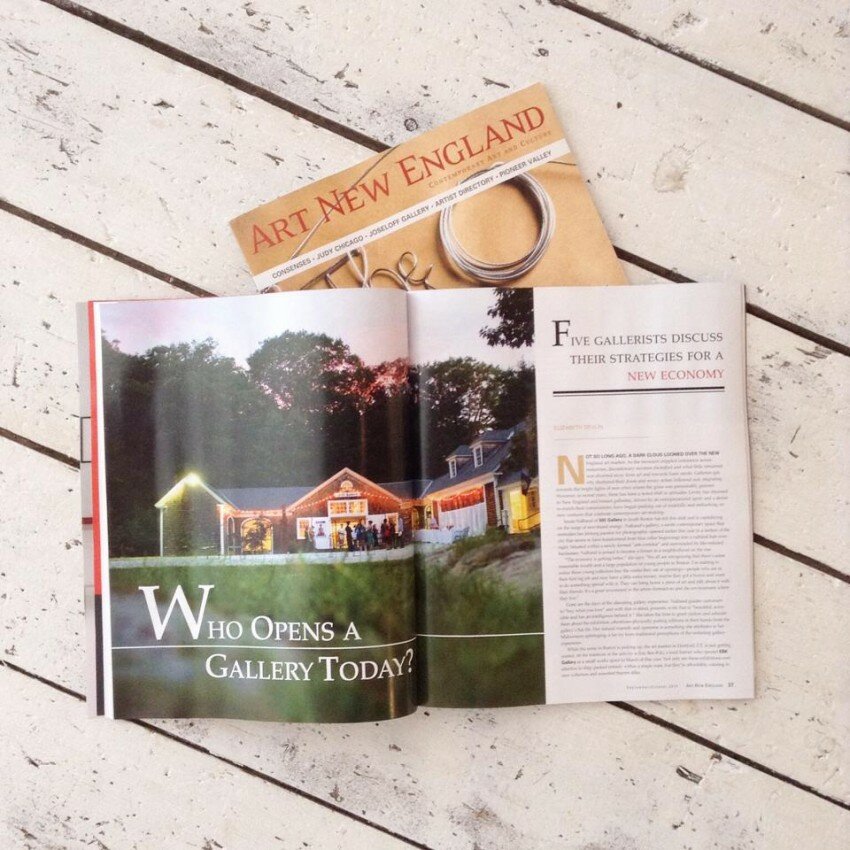 While coming back to the office after a week off-the-grid has certainly been a shock to the system, I'm so happy to learn that the latest issue of Art New England has finally hit newsstands!
I had the pleasure of writing a feature for this month's issue all about the recent surge of energy in the New England art scene (post 2008 muck) and the gallerists who have opened their doors during this exciting time.
It was one of the most enjoyable pieces I have ever written and I have the folks at 555 Gallery (MA), Chases Garage (ME), Drift Gallery (NH), EBK Gallery (CT), and GRIN (RI) to thank for that.
Each gallerist took the time to share their unique story and perspective and I love having some new friendly faces to visit as I gallery hop around the region.
Also in this issue, I review Abstract (Photo) Expressionists at Panopticon Gallery and Lesley Dill at deCordova Sculpture Park and Museum — so be sure to pick up a copy!
Finally, a big thank you to Art New England for welcoming me into their world. I look forward to putting pen to paper for the upcoming November/December issue and beyond.
Stay tuned. ♥