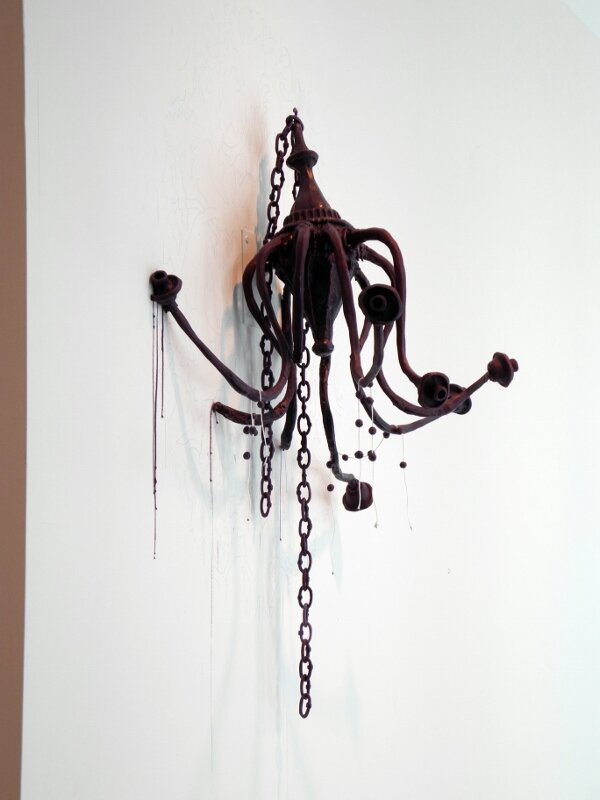 (Kim Faler, Empire, 2012, wax, steel, and latex paint, dimensions variable, Courtesy of LaMontagne Gallery, Boston, MA)
"Kim Faler explores the extraordinary qualities lurking in everyday objects and materials. Her fascination lies in investigating how an artist can magnify and manipulate the physical properties of an object in ways that make the familiar seem uncanny.
Faler's installation , Empire, consists of three purple, partially melted wax chandeliers -impossible objects doomed from the start- that have been reattached after crashing from the ceiling above. These drooping fixtures engage the idea that the practice of art is very much an exercise in failure, for nothing great comes from those who are afraid to make mistakes.." –excerpt from Kim Faler's Empire installation placard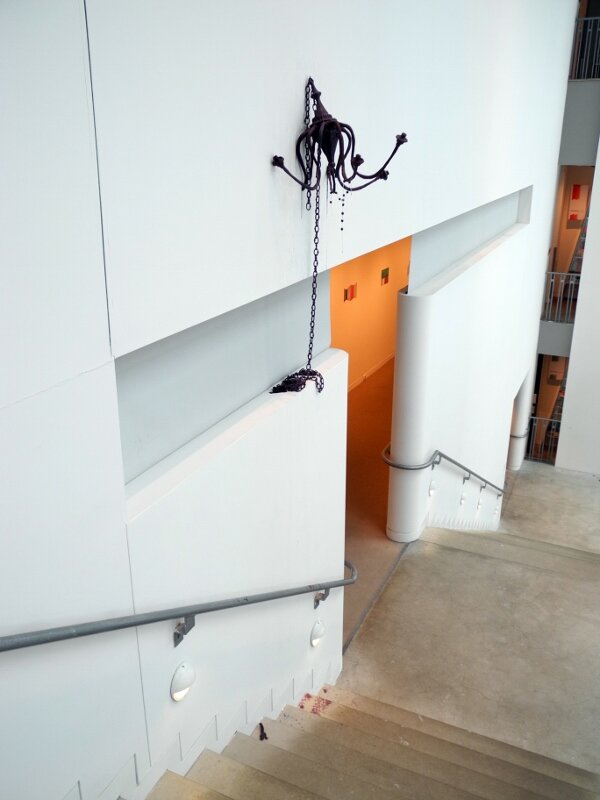 "…By treating the immediate wall around each object with hints of a disappearing wallpaper pattern, Faler reminds us of the days when the museum was Julian deCordova's private home. With these witty gestures, Faler invites viewers to engage in their own practice of close looking and to channel a healthy dose of skepticism into the process." 
Original deCordova house belonging to Julian deCordova: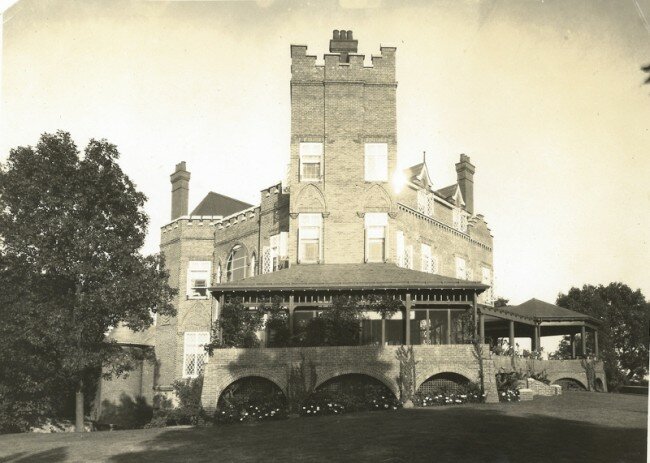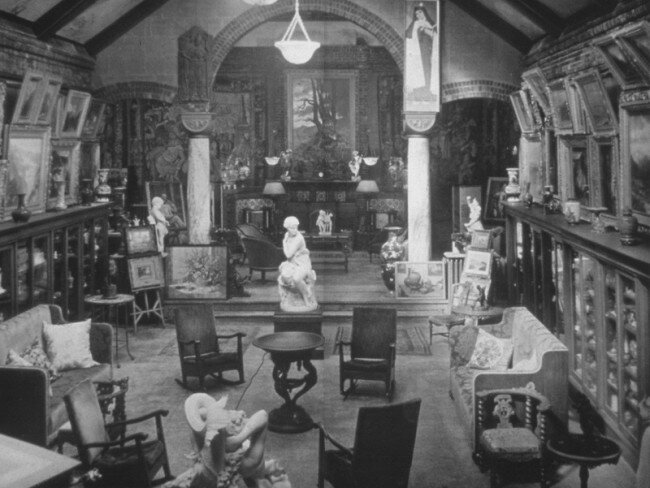 (Images Courtesy of deCordova Sculpture Park and Museum)
Faler is one of 23 artists(and collaboratives) selected to participate in the 2012 deCordova Biennial which is up at the deCordova Sculpture Park and Museum in Lincoln, MA through April 22nd, 2012.
I was fortunate enough to attend the Opening Reception this past weekend which proved to be a truly unique visceral experience.  Making my way through the galleries adorned with work, crafted in large by New England artists, I was reminded how far the Arts in Massachusetts have come since its bucolic beginnings. In recent years, the deCordova, along with several other local art institutions have shown they are not afraid to take risks with their programming. In doing so, they have opened up new dialogues, shared thought provoking works, and proved time and time again that Boston(and the surrounding areas) is an important player in the larger Contemporary Art Scene.
Maybe we will see some Boston exhibitors on the 2013 Art Basel roster? Maybe the event organizers will send me a ticket to Switzerland/Miami? Hope so! ♥