wordless x cochlear satellites x the violet hour
——————-
Joan Jonas: A Meter-Making Argument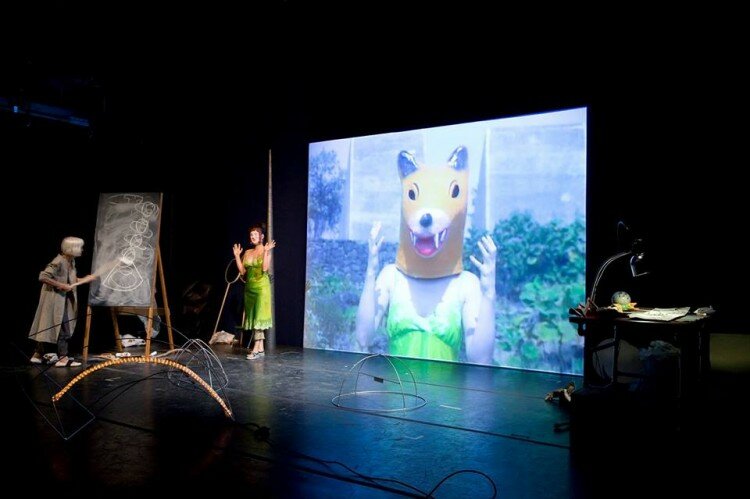 When: Thursday, October 30, 6:00 p.m.
Where: Bartos Theater, 20 Ames St., Bldg., E15, Cambridge, MA
How: Official Website
What/Why: "A talk by critic and curator Gregory Volk. The MIT List Visual Arts Center is honored to be organizing the U.S. Pavilion at the 2015 Venice Biennale with artist Joan Jonas. Jonas (born 1936), a brilliant practitioner (and pioneer) of video, performance, and installation art, is among the most significant artists of the past several decades. Since the late 1960s she has exhibited and performed throughout the world, and as a professor of visual art and now professor emerita at M.I.T., Jonas has a long relationship with Cambridge and Boston.
Art critic and curator Gregory Volk will explore Jonas's work through the years, while also positing a novel connection between Jonas and a visionary strain in American art, literature, and thought leading back to the Boston area, and Transcendentalist poet/philosopher Ralph Waldo Emerson."
—————-
Dorchester Open Studios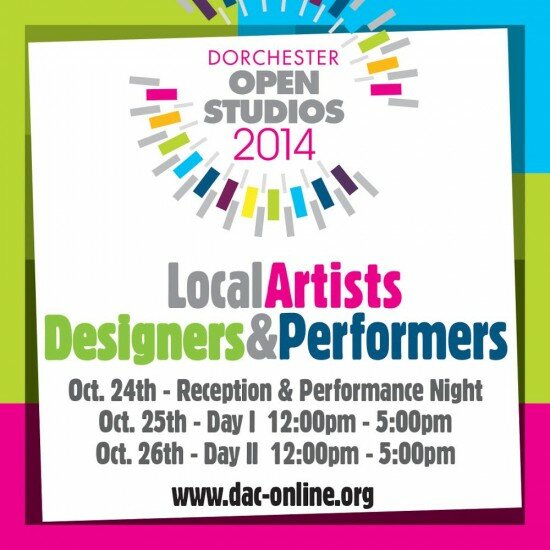 When: October 24th-26th, 2014
Where: Dorchester, MA
How: Official Website
What/Why: "Art aficionados and fans of "buy local" get ready – Dorchester Open Studios is back! The free annual community art festival, which takes place October 24-26 at a variety of public venues and artists' homes, provides local artists with an opportunity to showcase their work and sell their products. The featured artists come from a wide variety of disciplines, including music, dance, photography, painting, ceramics, glass working, jewelry making, sculpture, videography and more."
—————-
Art Spiegelman + Phillip Johnston: WORDLESS!
When: Sun., Oct. 26 | 3 + 8 pm
Where: ICA Boston, 100 Northern Ave, Boston, MA 02210
How: Official Website
Cost: Tickets $15 members + students $30 nonmembers
What/Why: "Art Spiegelman radically changed the public perception of comics with his Pulitzer Prize–winning masterpiece MAUS, earning the designation "father of the graphic novel." In WORDLESS!—a genre-bending performance he calls a "hybrid slide talk, standup routine, academic lecture, and full-scale concert by Philip Johnston"—he takes viewers on a punchy personal tour of wordless novels by early-20th-century masters Frans Masereel, Lynd Ward, and Milt Gross. Accompanied by Johnston's score of "rollicking, klezmer-inflected, vaudeville jazz" (Paris Review), WORDLESS! also features "Shaping Thought," a new work Spiegelman drew specifically for the project. Originally commissioned by the Sydney Opera House."
—————
People of Earth!

When: On view through November 22nd, 2014
Opening Reception: Friday October 24th, 7:00-9:00PM
Where: Gallery 263, 263 Pearl St, Cambridge, Massachusetts 02139
How: Official Website
What/Why: "Cambridge, MA – Gallery 263 is pleased to present People of Earth!, a Curatorial Proposal Series exhibition featuring work by Chris Cavallero, Tim McCool, and Alexander Squier.
Equipped with a collective interest in outer space, exploration, and science fiction, and having recently undergone grueling theoretical zero­gravity training at the School of the Museum of Fine Arts, Cavallero, McCool, and Squier join forces to take you on the adventure of a lifetime. People of Earth! at Gallery 263 brings together three different approaches to art making with a cosmic cohesion.
Cavallero's delicate graphite drawings document remnants and struggles in the history of space exploration. Abandoned equipment and astronauts float weightlessly, isolated from their usual environments. McCool's work depicts humans, animals, and objects made from colorfully painted wooden cutouts, that are assembled together on the wall like constellations. The spatial relationships developed between each piece mirror the sometimes awkward ties we form with other people and our belongings. Squier imagines a futuristic scenario of settlement and development that is interplanetary yet familiar. The uncanny nature of these scenarios is reinforced by hand printed posters, schematics, maps, and other "documents".
Outer space, much like art, offers endless possibilities and territory to explore. The study of space brings out the best in humanity: encouraging cooperation, fostering innovation and creativity, building a sense of global identity, and reminding us of our relationship to the universe and to each other. Working with a variety of media and messages, Cavallero, McCool and Squier come together to share a sense of excitement about the potential amongst the stars.
In a cold and unforgiving universe, a light shines out in the darkness…. it is… People of Earth!"
————————
ILLUMINUS

When: Saturday October 25th, 6:00PM-12:00AM
Where: 560 Harrison Ave, Boston, MA
How: Official Website
What/Why: "Illuminus is Boston's first "nuit blanche" — a free nighttime festival of creative innovation that will take place on Saturday, October 25th, 2014 at 540 Harrison Ave in the SoWa district in Boston from 6pm until 12am.
This public celebration will feature large-scale projections and light installations alongside immersive sound, performance, and multimedia experiences that reimagine the city at night.
Illuminus will transform Boston's streetscapes into a vibrant urban canvas where regional artists, designers, creative technologists, architects, performers and fabricators converge to showcase their most thoughtful, innovative, and imaginative works. The festival will provoke and inspire, celebrating the creative approaches to art, culture, and community that form the foundation of a thriving and dynamic city."
—————-
Dali and Spanish Masters
When: On view through November 28th, 2014
Opening Reception: Saturday October 25th, 4-6PM
Where: DTR Modern, 167 Newbury Street, Boston, MA 02116
How: Official Website
—————-
High Strung

When: On view through November 6th, 2014
Where: Simmons College, Trustman Gallery, Main College Building, Fourth Floor, 300 The Fenway, Boston, MA
How: Official Website
What/Why: "Randy Garber's work is complex; an interplay between visuals that call to mind sound and memory.  She uses both signs and words as signifiers of meaning—they overlap enthusiastically, senselessly tumble from the wall and meander slowly across our field of view. 
Randy Garber's multi-layered site-specific installation in the gallery expertly intertwines prints and sculptural elements. Her materials of paper and copper play different roles to intrigue us to think about how we process information and what we think we know as true. In Garber's installation, the player piano rolls, cochlear satellites and layered prints are staccato exclamations of unheard sound. They aren't linear or ordered, yet they pull us towards a fractured narrative.
In High Strung, created specifically for this exhibit, high on the wall we see emerging from a copper tubing vortex a fall of paper cording that puddles chaotically on the floor. Cords and its homonym, chords, are suggested because much of the paper is musical notation. What tune is referenced, what harmonies or discords are sounding?  The work calls upon us to construct meaning, to verify for ourselves that we understand her leap of imagination.  Randy Garber's work makes us aware of our constructed and shifting comprehension."
—————-
Food Play

When: On view through November, 2014
Opening Reception: Friday October 24th, 7:00-9:00PM
Where: Voltage Coffee & Art, 295 3rd St, Cambridge, Massachusetts 02142
How: Official Website
What/Why: "Please come and welcome Emily M. Boucher to Voltage Coffee & Art for her first solo show, FOOD PLAY.
Artist Statement excerpt:
"I want the image I create to be a meal of sustenance; I labor to capture the weight, shape, and space of my subjects by examining light with a delicate and determined touch. I want the painting to resonate with my viewer as a true-feeling experience. I want it to be reminiscent of memories of real flavor and real joy."
—————-
Broadside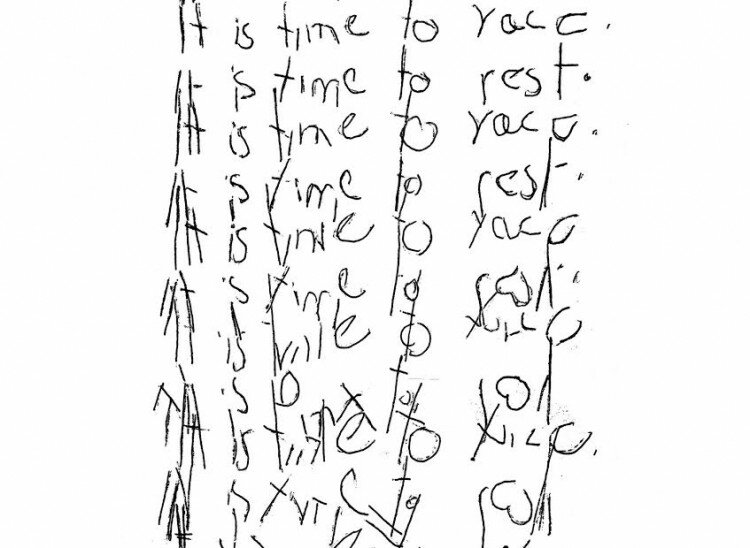 When: On view through November 14th, 2014
Opening Reception: Friday October 24th, 7:00PM
Where: 13 Forest Gallery, 167A Massachusetts Ave, Arlington, Massachusetts 02474
How: Official Website
What/Why: "An exhibition based on modern reinterpretations of the one-sheet broadside. This body of work finds its place between the ephemeral, commercialized object and something more lasting, tactile, and intimate or conceptual. The artists investigate a range of interests including those of aesthetics, politics, humor, poetics, and social issues. By conflating message and medium, Broadside explores how outmoded means of communication continue to hold sway in the contemporary imagination."
—————-
Susan Metrican: Sun's Hideout

When: On view October 25th – December 6, 2014
Opening Reception: Saturday, October 25 from 6-8pm
Where: Proof Gallery, 516 E 2nd St 2nd Fl, Boston, Massachusetts 02127
How: Official Website
What/Why: "
Consider the form of an artifact, 
the material in which it's made – 
A right eye, a left eye, 
after right eye, after left. 
One needs to make those decisions. 
Paint eyes simply 
to keep things living, and in 
searching find the spectacles 
while tapping trees 
for the oil of the fragrant crotch 
that melts as it's rubbed 
into the wood and our new style –
If people could believe in anything 
if anything could be possible – 
You'd have had to have been there –
Set swallowed a bit of Horus' 
semen (indirectly, on a lettuce leaf) 
and gave birth through his forehead 
to a golden disc, the moon 
which, rising in Uranus at my birth, 
accounts for my love of precision.
— Ben Estes, 2014
Proof Gallery is pleased to present Sun's Hideout, new works by Boston artist and curator Susan Metrican. Metrican's work, which straddles painting and sculpture, often to humorous effect, earnestly attempts to breach the fourth wall – the implicit agreement between stage and audience which maintains the stage's fiction as real. In her constructed world, the moon peek-a-boos from a tremendous shirt, that is also the sky, that is again a color field painting pierced by a void. Day slips into night and into day again in the space of a single scrim. Dripping toes lit by the violet hour are reflected beneath by rippling water or is this an encounter with cartoon props, remnants from a scene just performed?"
—————-
Say Hi:
EMAIL  | TWITTER | FACEBOOK | INSTAGRAM | PINTEREST
OFFLINE – A Haiku by E.L.D.

still no internet
immeasurable sadness
time for a new job
help is on its way
—-
Have a lovely weekend! Perhaps I will see you Saturday? ♥