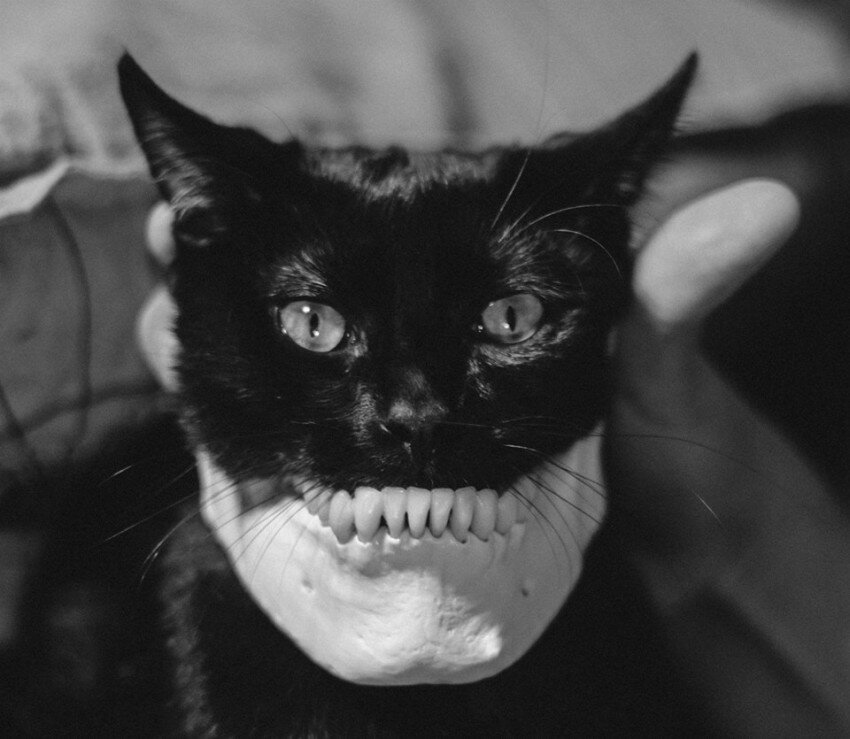 unnaturally beautiful x deep illuminated space x brought to light
———————————-
I heard this exhibition has a world-renowned curator..
MCC Artist Fellows and Finalists in Painting

When: On view through November 15th, 2014
Opening Reception: Thursday November 6th, 2014 6:00-8:30PM
Where: New Art Center, 61 Washington Park, Newtonville, MA02460
How: Official Website 
What/Why: "The Massachusetts Cultural Council (MCC) and the New Art Center in Newton (NAC) join together to present the MCC Artist Fellows and Finalists in Painting, from October 28 – November 15, 2014 at the NAC, 61 Washington Park, Newton. The exhibition will showcase MCC's 2014 awardees—a selection of the Commonwealth's most talented artists. The installation will be curated by independent curator (and NAC Board member) ~*~*~*~*Liz Devlin*~*~*~*~ in collaboration with NAC Exhibition Director Kathleen Smith Redman.
The work of 15 painters will be included in the exhibition: MCC Artist Fellows Sonia Almeida (Arlington), Sean Downey (Jamaica Plain), Sean Greene (Florence), Timothy Kadish (Brookline), Vanessa Michalak (Jamaica Plain), Robert Oppenheim (Boston), Benjamin Sloat (Allston), Azadeh Tajpour (Cambridge) and MCC Finalists Linda Mieko Allen (North Adams), Frank Egloff (Jamaica Plain), Steve Locke (Boston), Mary Lum (North Adams), Samuel Rowlett (Easthampton), Candice Smith Corby (Plymouth), and Bill Thompson (Jamaica Plain). 
"We are honored to partner with the Massachusetts Cultural Council to present the work of these extraordinary artists. The vision and creativity demonstrated by this group of painters is inspiring, as is the MCC's commitment to recognizing and promoting the talented artists in our midst", said Daniel Elias, Executive Director of the New Art Center.
These painters were selected from a pool of 591 applicants. The jurors included Nina Chanel Abney (Artist), Randi Hopkins (Associate Director of Visual Arts, Boston Center for the Arts), Sarah Kurz (Artist), and Lexi Lee Sullivan (Assistant Curator at deCordova Sculpture Park and Museum).
MCC Artist Fellowships provide direct assistance to Massachusetts artists working across a range of disciplines, to recognize exceptional work and to support the further development of their talents. Artist Fellowships give individuals the financial ability to hone and deepen their craft.
"Massachusetts benefits greatly from the work individual artists do every day and the awards given by the MCC are a small investment to help them continue their work into the future. I'm thrilled to partner with the New Art Center to showcase the recent MCC painting fellows and finalists," said MCC Executive Director Anita Walker.
————–
Drawing Room

When: On view(IN ACTION) through November 2nd
Reception: Sunday November 2nd, 3:00-5:00PM
Where: UFORGE Gallery, 767 Centre Street, Jamaica Plain, MA 02130
How: Official Website 
What/Why: "The Eliot School of Fine & Applied Arts and UFORGE Gallery present "Drawing Room," a participatory arts event. The community is invited to be a part of a living, evolving artwork in one of Jamaica Plain's foremost art galleries. For three days (Thursday 10/30 – Saturday 11/1), the walls and floor of UFORGE Gallery will be covered in paper. Children, teens, adults, and elders are encouraged to use line, form, color, and imagination to transform the gallery into a room-sized drawing. Participation is free and open to all, and art supplies will be provided. 
Members of the general public will stop by to add their marks. Children from Mission Hill School, seniors from Rogerson House, students from the Eliot School, and members of UFORGE Gallery will help enliven the space. 
A reception will be held on Sunday, November 2, during which this large collaborative drawing will be cut up into smaller pieces and transformed into an art exhibition. The pieces will be sold as individual works of art at a pay-what-you-wish rate, with proceeds going back to the gallery and the Eliot School. The reception will also feature live music performed by the Old Time Rips and refreshments provided by local vendors.
The Eliot School inspires lifelong learning in craftsmanship and creativity for all. UFORGE Gallery fosters creativity by cultivating a collaborative and inclusive arts community through membership, exhibitions, and events."
————–
SpaceTime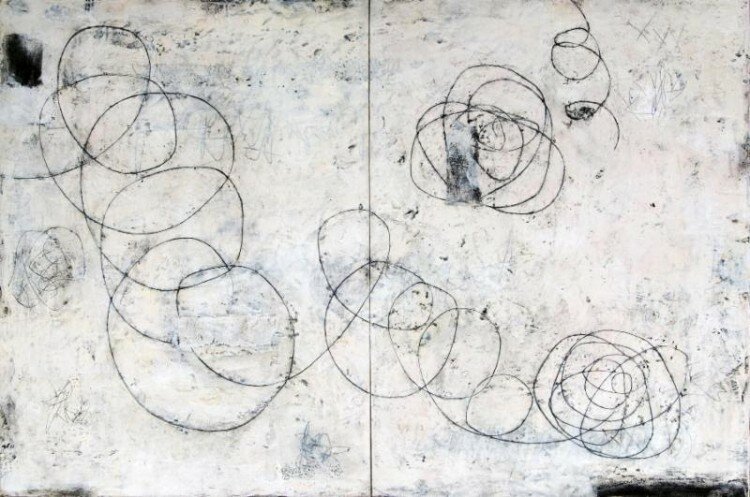 When: On view through November 8th
Where: Aurora GalleryArts Worcester, 660 Main Street, Worcester, Massachusetts
How: Official Website
What/Why: "Elizabeth Harris is a new member residing in Andover.  Her encaustic works inSpaceTime draw on scientific themes for inspiration, specifically topics in quantum physics.  Mixing resin, graphite, and marble dust into the molten beeswax, Harris has built, scribbled, and etched layered surfaces that suggest deep illuminated space."
————–
Walden, Revisited

When: On view through April 26th, 2015
Where: deCordova Sculpture Park and Museum, 51 Sandy Pond Road, Lincoln, MA 01773
How: Official Website 
What/Why: "Walden, revisited features works by contemporary artists inspired by Walden–the pond; the book published in 1854 by natural history philosopher, social critic, and early environmentalist Henry David Thoreau; and the connection and disconnection between the two. In 1845, Thoreau (1817–1862) embarked on a now-legendary two-year, two-month, and two-day venture into the Concord woods to write and live "Spartan-like." He immortalized his experiment in Walden; or Life in the Woods, which extols the virtues of a life simplified to "only the essential facts," spent in a self-built, one-room cabin near the shores of Walden Pond."
Also on view..
The Social Medium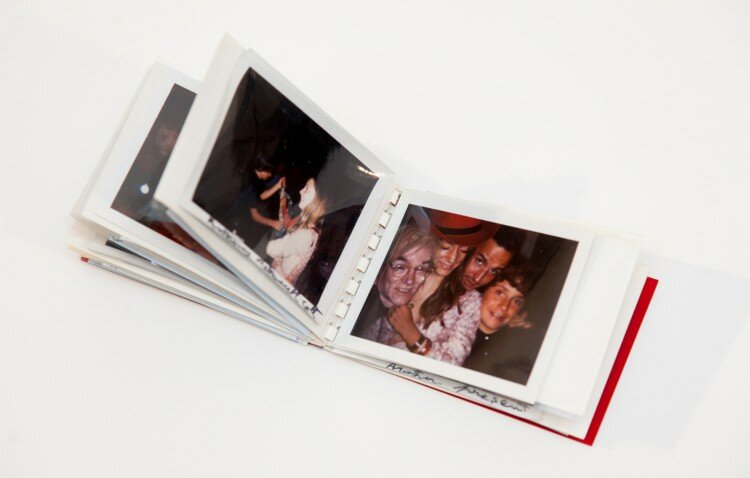 When: On view through April 19th, 2015
How: Official Website
What/Why: "Presented at a time when the compulsion to digitally document and share human activity has increased exponentially, this exhibition features works from deCordova's permanent collection that prefigure and inform current trends in social photography, as well as recent work by contemporary artists who utilize smartphones and social media to record the world around them. The Social Medium features work spanning from the mid-twentieth century to the present, and includes multiple photographic genres such as social documentary, street, society/celebrity, and portrait photography.
The Social Medium was largely inspired by a recent gift of one of Andy Warhol's Little Red Books, which contains a set of color Polaroids. With his camera, Warhol documented the events of his life—from glamorous celebrity parties to mundane occurrences. The arrival of these photographs, which record Warhol's artistic and social milieu (or environment), created an opportunity to examine the work of other artists who also photograph social experience.
Together, the work in this exhibition speaks to the continued relevance of the photographic medium's singular power to capture and preserve personal and societal histories, and provides a selective history of the camera's role as an extension of memory and a tool that is at once a witness to and participant in human social activity.
This exhibition features the work of Jules Aarons, Elsa Dorfman, Larry Fink, Charles "Teenie" Harris, Lotte Jacobi, Rodger Kingston, Phillip Maisel, Nicholas Nixon, Tod Papageorge, Bill Ravanesi, Eugene Richards, Michal Ronnen Safdie, Greg Schmigel, Neal Slavin, and Andy Warhol. The Social Medium has been generously funded by an anonymous donor."
————–
Roslindale Open Studios

When: November 1st and 2nd 11:00am-5:00pm
Where: Roslindale, MA | List of Participating Locations Here
How: Official Website 
What/Why: "Roslindale Open Studios is a family friendly event. Artists from Roslindale and beyond show and sell paintings, jewelry, pottery, textiles, photography, mixed-media, and more.
Visitors are invited to group sites, artists' home studios, and participating businesses. Scheduled events include children's art, wine and cheese tasting, live music, home studio bingo, and a bike tour.
ROS is a unique event that brings together artists, residents, and visitors, building a diverse, cultured community."
————–
New View: 2014 Faculty Show

When: On view through December 21st
Where: 106 Central Street, Wellesley, MA 02481
How: Official Website
What/Why: "This fall, the Davis is proud to present New View, a survey of recent work by eleven faculty artists. Known to students in their classrooms and studios, the members of the faculty featured in this exhibition are at once educators, mentors, and active, professional artists. Their work is regularly shown in galleries and museums across New England, throughout the country, and in many cases internationally. This exhibition offers visitors the unique opportunity to explore the extraordinary talent and broad scope of art production within the faculty of Wellesley College.
Participating artists include Carlos Dorrien, Bunny Harvey, Candice Ivy, David Kelley, Phyllis McGibbon, Salem Mekuria, Qing-Min Meng, Andrew Mowbray, David Olsen, and Daniela Rivera from the studio art faculty and Nicholas Knouf from Cinema and Media Studies. Capturing their extensive range, the exhibition includes paintings, prints, and sculpture, as well as video and mixed media installations."
—————
The Expressive Voice Brought to Light

When: On view through November 9th
Where: Danforth Art Museum, 123 Union Ave, Framingham, 01702
How: Official Website
What/Why: "Danforth Art has become recognized for its commitment to Boston Expressionism, a school that em;braced a distinctive blend of visionary painting, dark humor, religious mysticism, and social commentary. Historical roots of this movement can be traced to European Symbolism and German Expressionism, and many artists living and working in the Boston area in the latter half of the twentieth century studied under the direction of Karl Zerbe at the Museum School. These artists explored human emotion and spirituality with color and imagination, pushing paint across the surface of the canvas in a way that influenced Jackson Pollock and Willem de Kooning, and were important to the development of Abstract Expressionism.
The Expressive Voice: Brought to Light is a reinstallation of our permanent collection showcasing select works from Danforth Art's collection of Boston Expressionism from the 1930s to today. Works on view highlight the mystical and spiritual aspects of the movement—the otherworldly that is "brought to light" on the canvas. Included in the exhibition are works by founding members of the movement—prominent Boston artists Karl Zerbe, Jack Levine, and Hyman Bloom—as well as like-minded artists representing later generations of the movement. Highlights include Hyman Bloom's ethereal Séance II, Karl Zerbe's imagined portrait Under the Chandelier, and Jason Berger's gory Quincy Market.
Also "brought to light" this season are select recent acquisitions, exhibited as part of our Permanent Collection for the first time. Several of these works highlight recent exhibitions and represent important additions to the Permanent Collection that we are eager to share with our visitors."

————–
Shamain Soiree @ Mobius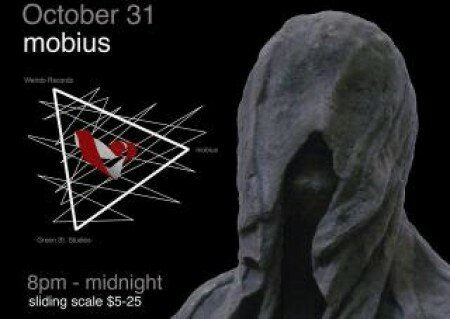 When: October 31st,  8:00 to Midnight
Where: mobius, 55 Norfolk Street, Cambridge, MA, 02139
How: Official Website
Cost: Donations–sliding scale $5-$25
What/Why: "Samhain Soiree is a roaming performance party and series of public (+private) art interventions. Artists will create work for the bustling street-scapes of Central Square on Halloween night.
Audiences will have the option to wander through several satellite locations throughout the night – Weirdo Records, Green Street Studios, and the Mobius Gallery will be sites for installations, conjuring, soundscapes, and haunting experiences.
Mobius will be a home base with an ongoing reception, music, installations, and maps/directions to the other satellite activities/performances.
Collaborating Artists include:
Tom Plsek, Sandrine Schaefer, Sara June, Anna Wexler, Yuka Takahashi, Max Lord, Daniel S. DeLuca, Liz Roncka, Zayde Buti, Jennifer Weigel, Chris McCorkindale … and many many more!!!
————–
American Bear: An Adventure in the Kindness of Strangers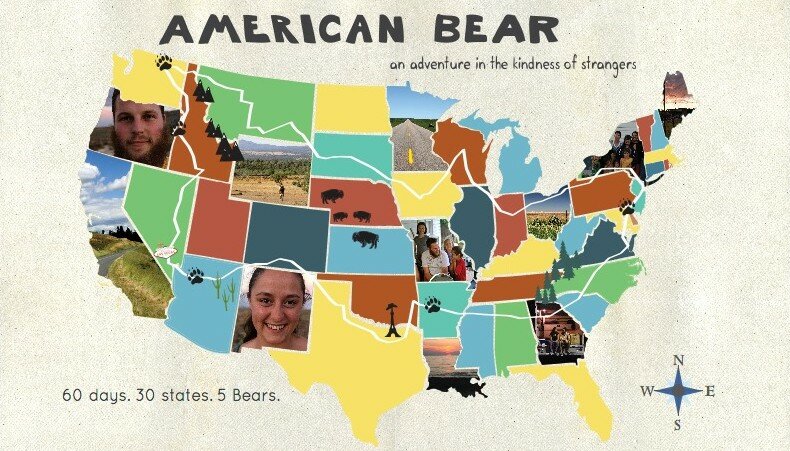 When: Sunday November 2nd, 6:30PM
Where: Cape Ann Community Cinema is located at 21 Main Street in Gloucester
How: Official Website 
What/Why  " Join local filmmaker Sarah Sellman during the opening weekend of the 7th Annual Cape Ann Film Festival. Tickets are $10.50 general admission; Museum members and CACC members $7.50. The Cape Ann Community Cinema is located at 21 Main Street in Gloucester; details at capeanncinema.com.
In American Bear, Sarah and her husband Greg set out to critically explore American culture, compassion, and fear by relying on the kindness of strangers for a home each night. Traveling through 30 states in 60 days, they spend every day in a new town, learning why people may or may not be willing to open their homes. They spend time getting to know their hosts – each uniquely, culturally American – while the film raises questions about how we define American identities. Sarah and Greg's own social location – white, young, middle class, appearing as a straight couple – guides the way they interact with strangers, complicating the hospitality they receive."
————–
Works on Paper

When: On view through.December 21st, 2014
Where:South Shore Arts Center, 119 Ripley Road, Cohasset, MA 02025
How: Official Website 
What/Why: "National show of distinguished works on paper selected by MFA Assistant Curator of Contemporary Art"
————–
Joo Lee Kang: Unnaturally Beautiful

When: On view Nov. 1 – Dec. 14, 2014
Opening Reception: Nov. 6th, 6-8pm
Where: University of New Hampshire, Paul Creative Arts Center, 30 Academic Way
Durham, NH 03824-3538
How: Official Website
What/Why: "An exhibition featuring new installations with wallpaper, plates, paper sculpture and drawings by Joo Lee Kang"
————–
South Boston Open Studios

When: Saturday November 1st-Sunday November 2nd 12:00-6:00PM
Where: South Boston, MA | List of Participating Artists Here
How: Official Website 
What/Why: "Twice a year the artists and craftspeople of South Boston open their doors to share their work and their studios with the public. Come meet the artists and discover that's new in the Southie art scene.
South Boston Open Studios is free and open to the public, rain or shine."
————–
Waltham Open Studios

When: November 1st (12:00-6:00P)+ 2nd(12:00-5:00P)
Where: 144 & 289 Moody Street, Waltham, MA
How: Official Website 
What/Why: "This free event lets you tour more than 80 studios, meet the artists, and buy their work. We are easily accessible by public transportation."
————–
Say Hi:
EMAIL  | TWITTER | FACEBOOK | INSTAGRAM | PINTEREST
dza da dzaa
I hope you have a spooktacular Halloween!
Until next week. ♥