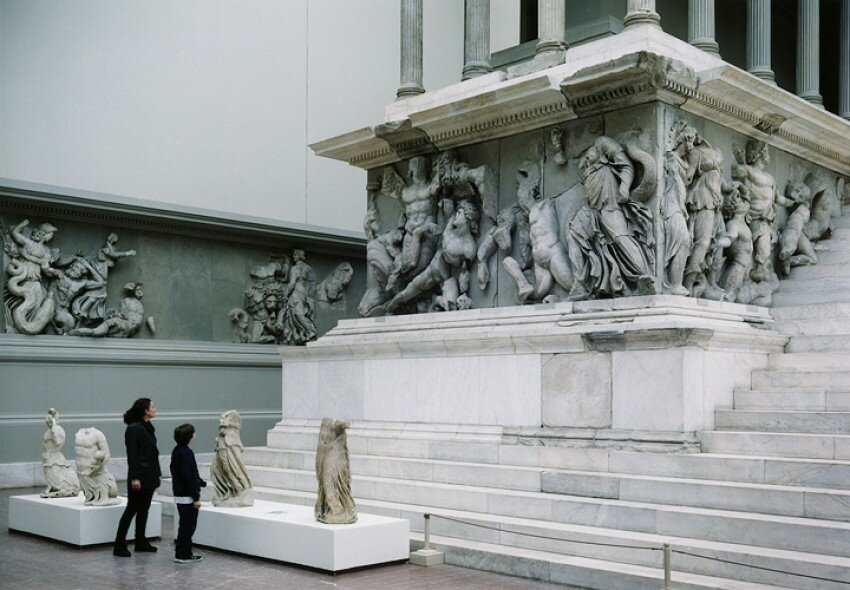 great acceptations x reality and illusion x some kind of way
———————-
Gaze and Extension: Mary Spencer and Sara Fine-Wilson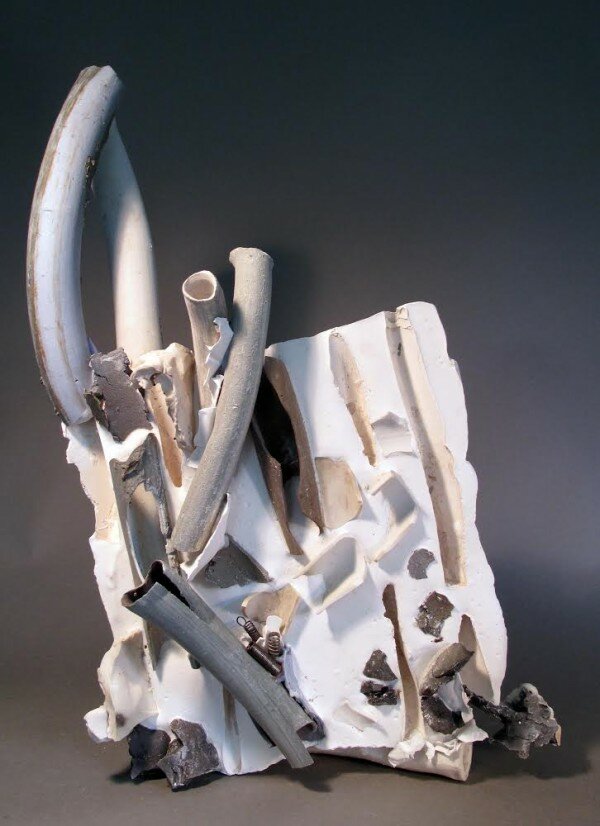 When: On view through November 2nd, 2014
Opening Reception: Saturday October 18, 5-70PM
Where: Fountain Street Fine Art, 59 Fountain Street, Framingham MA 01702
How: Official Website
What/Why: Sara Fine-Wilson's new sculpture explores the idea and process of breaking things down and rebuilding them multiple times, as way to create history in visual form. Fine-Wilson uses materials like wax, plaster, epoxy and construction adhesive ; she cracks, drops, and deconstructs, then reassembles the pieces, combining materials in a visual and directional flow.'Rhizome', a 10 x 11 ft. installation piece, is composed of over 500 one of a kind ceramic tubes.
Mary Spencer's charcoal drawings, of eye-engaging men from various occupations, provide what the glance of an eye cannot….a porthole into the past, a means of more fully understanding the present, and an inspiration for meditations, fantasies, conversations."
————————-
Great Acceptations 

When: On view through November 15th, 2014
Opening Reception: Saturday October 18th, 2014 5-9PM
Where: GRIN, 60 Valley St Apt 3, Providence, Rhode Island 02909
How: Official Website
What/Why: "GRIN is pleased to announce Great Acceptations, a collection of new work by Pat Falco. Pat Falco is an "artist" from Boston, MA. He uses text, found objects, and cartoon-like imagery to reflect everyday life and highlight the absurd. The artwork, depending on how you are standing, is often in front of you. Recent exhibitions include "Last Place Ever" at SPACE Gallery in Portland, ME, the 2013-14 DeCordova Biennial, and group shows at Calico Brooklyn and the Luggage Store Gallery in San Francisco. "
————-
West Unto East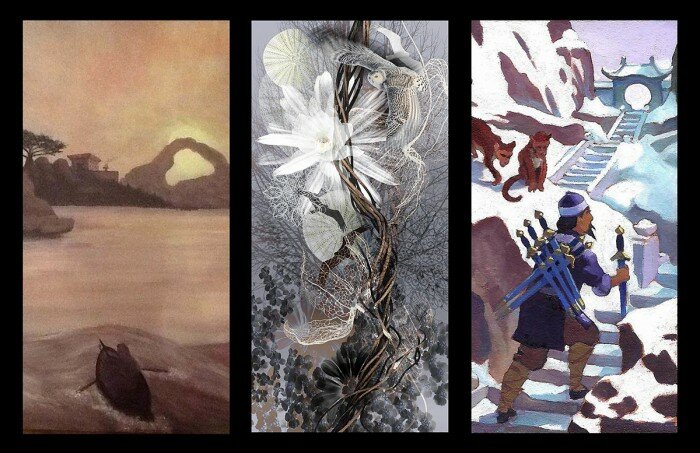 When: On view through November 16th
Opening Reception: October 18th, 7-10 PM
Where: Gallery X,
How: Official Website
What/Why: "West Unto the East" is an upcoming show at Gallery X featuring the work of three artists whose current paintings share an oriental inspiration." 
————-
Other Order: A Sound Walk Through Bussey Brook Meadow

More information here!
————-
MC Escher: Reality and Illusion
When: On view through January 05, 2015
Where: Currier Museum of Art, 150 Ash Street, Manchester, NH, 03104
How: Official Website
What/Why: "M.C. Escher created intricate geometric drawings and prints of spaces that can only exist on paper and in the viewer's mind. His images continue to boggle the eye and the brain, captivating viewers more than 40 years after his death. In Escher's world, stairways are built upside-down, water runs uphill and every object is reproduced with mathematical precision. This Escher retrospective is one of the largest and most comprehensive ever offered in the United States. Its exclusive New England showing at the Currier Museum of Art will contain his best-known works of art, early family portraits, original preparatory sketches and mezzotints he created, and one of the of lithographic stones he used to print a later work."
————-
Narrative/Non-Narrative: Two Artistic Approaches

 

When: On view Thursday October 23 – Thursday, December 4th, 2014
Opening Reception: Thursday, October 23, 5 – 7 pm
Where: FPAC Gallery, 300 Summer St, Boston, MA 02210
How: Official Website
What/Why: "Featuring the work of  Mario Kon and Beverly Sky"
————-
Andrea Evans at Brattle Book Shop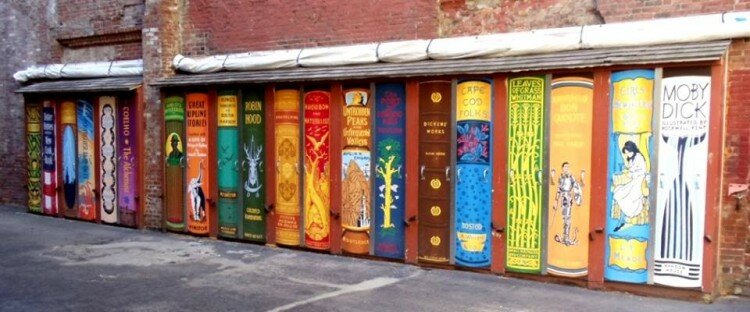 When: Saturday October 18th, 6:00-7 :00PM
Where: Brattle Book Shop, 9 West St, Boston, MA 02111
What/Why: "Celebrate the completion of SMFA alumni Andrea Evans' painted door commission on Saturday, October 18, 6-7 pm in the Brattle Book Shop's outdoor sale lot. Check out the 20 (wow!) book spine paintings and enjoy some refreshments! 9 West Street, Boston, MA (between Washington and Tremont, near Downtown Crossing). If you like, come early before the shop closes at 5:30 pm to peruse their excellent book selection, and to see the doors in action at the end of the day. Stay tuned for our upcoming interview with Andrea about the nature of freelance commission work on our Creative Futures blog!"
————-
Closing Reception: Some Kind of Way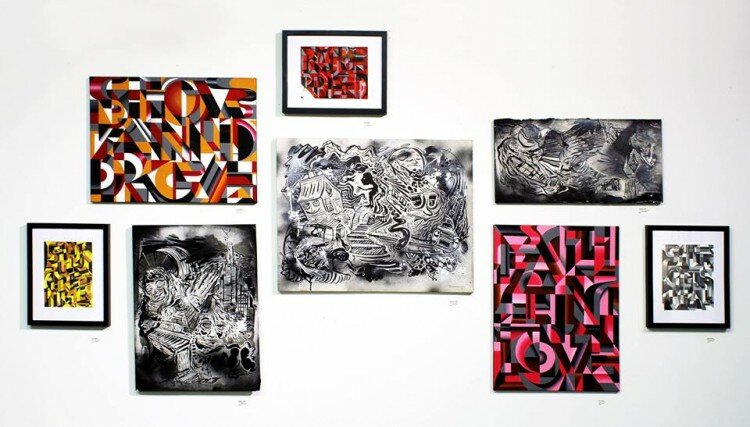 When: Saturday at 5:00pm – 8:00pm
Where: Thomas Young Gallery, 516 E 2nd St, Boston, Massachusetts 02127
How: Official Website
What/Why: "Benjamin Daniel has spent the past several years producing music, art and illustration inspired by a love for boxcar art and unsanctioned murals. His work documents the unique characters and street corners of life in Portland, Maine. 
His mixed media work is informed by a lifelong devotion to DIY culture, repurposing, upcycling and doing things first, asking questions later. The aesthetic of his current work is defined by the found and recycled materials he employs in their craft. 
Ryan Adams is a painter, muralist and uncommissioned exterior designer residing in Portland, Maine. His current work is inspired by experiences in graffiti culture and an enamoration for letters and tattoo flash as seen through the eyes of a lifelong cynic. 
Adams' watercolors express the perpetual struggle: trying to navigate life and love as a grown ass man with the mind of a 16-year-old. His series of acrylic letter studies uses light and shadow to create movement and depth amongst geometric breakdowns."
————-
Sally Ladd Cole Solo Show

When: On view through November 2014
Opening Reception: Friday October 17th, 2014 6:30-9:00PM
Where: Sloane Merrill Gallery, 75 Charles St, Boston, Massachusetts 02114
How: Official Website
What/Why: "Sally just dropped off 15 new paintings! Come view them with friends and a glass of wine on Friday night. Half are her iconic seascapes and half are gorgeous New England landscapes.
AND come celebrate the gallery's 2nd birthday!"
————-
Fort Point Open Studios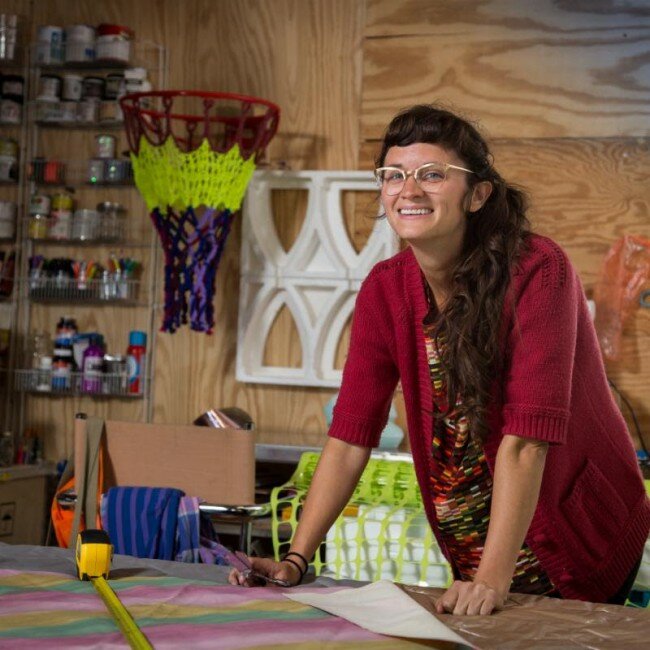 When: October 17-19th | 17th 4-7P | 18-19th 12-6P
Opening Reception: Friday October 17th 4:00-7:00PM
Where: Fort Point, Boston, MA 02210 | FPACOS Map 
How: Official Website | List of Participating Artists
What/Why: "Explore more than 150 artists' studios in Fort Point's historic warehouse buildings. See amazing public art, visit galleries, ask questions. Stroll, ponder and browse. Savor the experience. And buy original art from the people who make it. 
Visitors to Open Studios can explore 14 buildings in the Fort Point neighborhood. All buildings are within easy walking distance of each other, and thanks to the City of Boston's Office of Arts & Culture, we also have a shuttle van to help you get around.
A series of artists' demonstrations, public art, and performance will take place throughout the weekend. Join in and create with us at a variety of art-making opportunities all weekend."
————-
Performance Art Colloquium: A Conversation with Antanas Mockus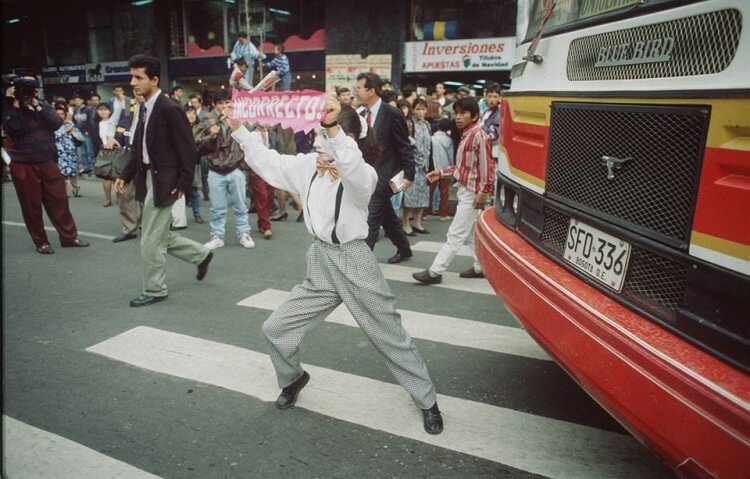 When: Wednesday, October 22,  7:30pm
Where: Museum of Fine Arts, Boston, 465 Huntington Ave, Boston, Massachusetts 02115
How: Official Website
What/Why: "The Museum of Fine Arts, Boston, and Harvard University's Cultural Agents Initiative host a conversation with Antanas Mockus, a Colombian philosopher, Green Party presidential candidate, and former mayor of Bogota, known for his use of creative political tactics and performance art to solve issues related to traffic and other major environmental and cultural concerns. Together with moderator Professor Doris Sommer of Harvard University, and respondent Professor Ana María Reyes of Boston University, Mockus discusses themes central to the topics of civic engagement and cultural agency. Using Sommer's recent book, The Work of Art in the World: Civic Agency and Public Humanities (2013), and Mockus's development of cultura ciudadana (civic culture) in Colombia as starting points, the group explores creativity as a driving force for active citizenship. Drawing from a foundation of academic inquiry and lived experience, they address the need for innovation, art, humor and improvisation in crafting a culture of civic engagement.
This conversation takes place around Pedro Reyes's sculpture Colloquium as part of the exhibition Conversation Piece. A multidisciplinary artist trained as an architect, Reyes draws from modernist furniture design, theatre, therapy, and the graphic arts. Each of this sculpture's interlocking panels is cut in the shape of a blank cartoon "speech bubble" to scale with the human body – an open invitation for dialogue to ensue. Modeled after the classic Isamu Noguchi coffee table that harmoniously melds form and function, Colloquium is part of a series of works that serve as forums for conflict resolution. Its pristine surface and white color symbolize the potential of peaceful dialogue to engender social change. Over the course of the exhibition, three round-table discussions will be held around this sculpture, which also serves as a dynamic platform for impromptu conversation."
————-
Cryptogam: New works by Brian Knep and Natalie Andrew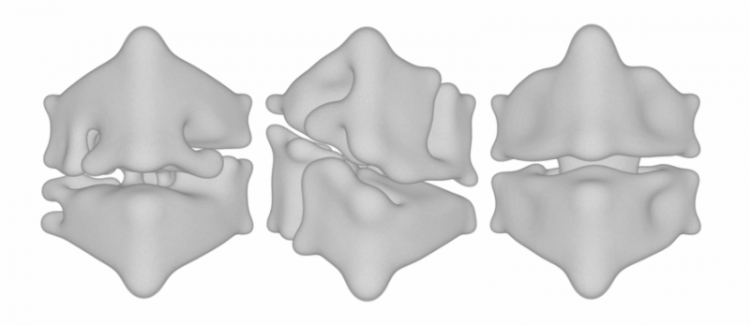 When: On view through November 2014
Opening Reception: Thursday, October 23, 5:00pm – 7:00pm
Where: Suffolk University Gallery, 75 Arlington St, Boston, Massachusetts 02116
How: Official Website
What/Why: "In Cryptogam, artists Brian Knep and Natalie Andrew explore unconventional reproduction. Cryptogams, from the Greek word for "hidden marriage", are plants that reproduce without flowers or seeds. In their works, the artists, who are married but work independently, play with growth, multiplication, variation, and propagation.
Starting from grainy photographs of failed embryos, Andrew builds living reproductions from mosses, ferns, and slime molds – all cryptogams – and inks made from their spores. These gardens depict aspects of the emotional journey of infertility while providing a contemplative visual experience rooted in components of mythic and folkloric scenery – places where magic can happen. To create his sculptures, Knep sets up mathematical systems that mimic natural patterns. He seeds the systems with models of early-stage embryos, lets them develop, and builds the results. The pieces are a mix of control and lack of control; the determinism of the systems balanced against the intuition and desires of the creator."
————-
Say Hi:
EMAIL  | TWITTER | FACEBOOK | INSTAGRAM | PINTEREST
sans internet.
♥