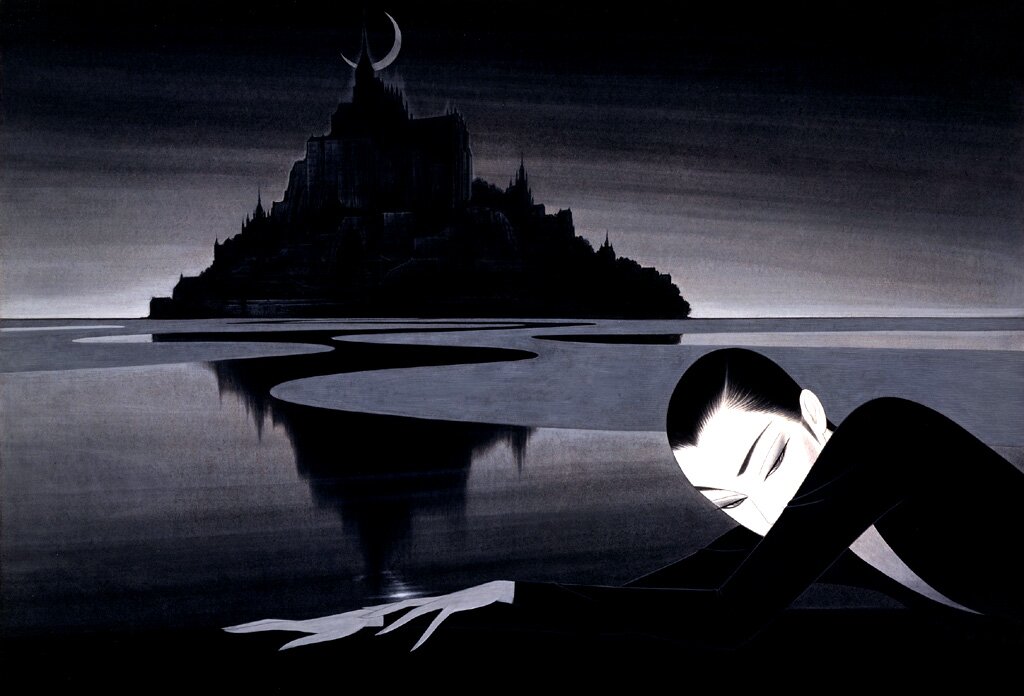 space x show of hands x you don't know my horizon x forget me not

———————–
Space

When: On view through July 28, 2017
Where: Barbara Krakow Gallery, 10 Newbury Street, Boston, MA
How: Official Website 
What/Why: "Featuring works by
John Baldessari
Stephen Prina
Ed Ruscha
Fred Sandback
Kiki Smith
Shellburne Thurber"
Also on view..
Relatives

What/Why: "Featuring works by
Mike Bidlo
Liliana Porter
Jonathan Seliger
Haim Steinbach"
Also on view..
One Wall, One Work: Julian Opie

What/Why: "Barbara Krakow Gallery typically has two exhibitions and a project on the "One Wall, One Work" wall every six weeks. This 'round' is no different, yet the structure of the "One Wall, One Work" is an ongoing video program that began in early March. Over the course of the three months, the gallery is presenting a rotating program of works created in video by four artists: Christian Marclay, Liliana Porter, Suara Welitoff and Julian Opie. Instead of a group show where multiple videos are playing simultaneously, each artist's work will be on view, on its own, for three weeks. The choice of these four artists was an active one – to show the breadth and depth of work being made in and with video.


The program began with Christian Marclay's "Telephones" (on view from March 18 – April 7), proceeded to Liliana Porter's 22-minute "Actualidades/Breaking News" (April 8 to April 28) and now presents the work of Suara Welitoff (April 29 – May 18). Based in Cambridge, Massachusetts, Welitoff uses still images, digital video, and installation to explore the interplay of language, movement and time. Over the course of the three weeks that Welitoff's work will be projected, Barbara Krakow Gallery will show three works – one per week. Most common within her work is repetition, reduced speed, heightened colors and exceptional focus on poetic and nuanced movement that, when viewed repeatedly, lift minor occurrences to majorly powerful situations. To give a fuller scope of Welitoff's current work, one piece will have sound, another will be text-based and the last will be almost entirely abstract.
 

The fourth artist in the program will be Julian Opie. As opposed to a work playing on a monitor (Marclay) or projected (Porter and Welitoff), Opie's work is a self-contained artist-designed object. The piece, Train 1, consists of a continuous computer animation on a screen, installed with a printed (still) image, side by side. It's a work in, with, of and about video, as well as numerous other topics. It will be on view from May 20 to June 8."
——————–
You Don't Know My Horizon

When: On view through July 09, 2017
Opening Reception: June 09, 2017 5:30-7:30P
Where: David Winton Bell Gallery, 64 College St, Providence, RI 02912
How: Official Website 
What/Why: "Thread on plywood, smoke and foliage, cast pigment on drywall, nail polish on slip-cast porcelain, and electroplated grapevines. Kim Faler's art is an alchemy of everyday things, cultivating empathy for our ability to apprehend and appreciate beauty in the fleeting moments of life. Through sculpture, installation, photography, and drawing, she makes the mundane mysterious and the common uncanny.
Faler's works draw inspiration from moments of congruence and beauty in the day-to-day. She transforms and exaggerates patterns, tones, forms, and textures noticed in quotidian moments, in order to draw our attention to the tension between being present, holding on and letting go as the moments pass. A precarious pile of rocks becomes slip-cast porcelain faced with brilliant color in The Wait. In Excuse Me, aerial views of an ocean tide become snapshots of froth and murk filling the frame as flocked graphite and mica on Mylar. In Sonder, grapevines are electroplated and fused together with what looks like pink bubblegum to become a shimmering cloud.
You Don't Know My Horizon brings together select works by Faler from the last ten years, featuring signature projects from residencies with the Robert Rauschenberg Foundation in Captiva, Florida and Artpace in San Antonio, Texas. The exhibition also includes a restaging of one of her earliest performance works as well as a new site-specific installation for the Bell Gallery. In this work, the artist explores glass for the first time in collaboration with the assistance of Cindy Del Rio and support from the Rhode Island School of Design Glass Department."
——————–
show of hands: gestural works on paper

When: On view through August 1, 2017
Reception: Thursday, June 15, 5:30 – 7:30 pm
Artist Talk: Saturday, June 10th, 4 – 5 pm
Where: FPAC Gallery, 300 Summer Street M1 Boston MA 02210
How: Official Website
What/Why: "The Fort Point Arts Community Gallery is pleased to announce Show of Hands, the fourth show of the 2016-2017 season, juried by Jeffrey De Blois of the Institute of Contemporary Art/Boston.
Show of Hands features Adria Arch, Kristin Breiseth, Catherine Carter, and Anthony Falcetta, four Massachusetts artists whose distinctive mark-making reveals the movement of their hands as they work. In palettes ranging from somber to vibrant, each employs a wide variety of nontraditional techniques including pouring, scraping, dragging, extruding, trimming, and tearing. The resulting works on paper retain the essence of these original gestures, leaving a permanent record of the creative spark.
Adria Arch splashes diluted paint, then embellishes the impromptu outlines with precisely crafted edges and backgrounds. Her quirky forms wriggle and twist across the page, performing their own little dances with offbeat grace.
Kristin Breiseth pulls paint over the surface in flowing motions that leave a rippling trail. Quiet tones imbue her monotypes with dimension and majesty, just like the watery environments they evoke.
Catherine Carter draws with squeeze bottles, directing fluid acrylic in calligraphic coils that swoop through space. Her cut-paper collages recall such influences as lace, cobwebs, and graffiti.
Anthony Falcetta spreads paint in angled, interlocking shapes that are bold in color and complex in texture. Broken areas allow a glimpse through the jewel-toned strokes to decipher the history of layers.
"By retaining the energy of their initial applications, these artists manage to capture fleeting moments in the studio," says Catherine Carter, who curated the show. "Without recognizable imagery or formulaic results, the spontaneity of their approach becomes the main character in their artwork. Thus they are reflecting and commenting upon the ephemeral and unpredictable nature of human experience."
—————————
Scoped – Jesse Kaminsky: new sculptures

When: On view through June 25, 2017
Opening Reception: Friday June 09, 7-9PM
Where: 516 East 2nd Street, Boston, MA 02127
How: Official Website
What/Why: "New sculptures and situations by Jesse Kaminsky. These works use dream-based logic to consider the idea that multiple microscopic dimensions contain recursive versions of our own full-sized world."
—————————
MFA Summer Party

When: Saturday June 10, 2017,  9PM – Midnight
Where: Museum of Fine Arts, 465 Huntington Ave, Boston, MA
How: Official Website
What/Why: "The Museum Council cordially invites you to the Summer Party, the annual black tie gala held in the MFA's elegantly transformed Shapiro Family Courtyard with DJ Rich DiMare spinning music all night long. This event attracts the city's young and stylish philanthropists for a night of art, dancing, and celebrating, while raising crucial support for the Museum's exhibitions, community programs, and conservation initiatives."
————
Art on the Marquee

When: Friday June 09, 6 PM – 8 PM
Where: Boston Convention & Exhibition Center, 415 Summer St, Boston, Massachusetts 02210
How: Official Website
What/Why: "For Round 22, we have asked artists to pair off into five groups. Many artist's groups combined traditional media with new media, creating unique qorks of digital art for the marquee.
Artist pairs include:
Matt Shanley and Laura Davidsons
Jon Forsyth and Julia Blake
Sarah Bliss and Cynthia McLaughlin
Jan Roberts Breslin and Daniel Breslin
Ben Houge and Jutta Friedrichs"
—–
Now Open: The Amazing World of Dr. Seuss!

Where: 21 Edwards Street, Springfield, MA 01103
How: Official Website
What/Why: "The Amazing World of Dr. Seuss is a permanent, bilingual museum designed to introduce children and their families to the stories of Ted Geisel, promote joy in reading, and nurture specific literacy skills. The 3,200-square-foot first floor exhibition will provide opportunities to explore new sounds and vocabulary, play rhyming games, invent stories, and engage in activities that encourage teamwork and creative thinking.
The second floor will be filled with personal memorabilia belonging to Ted Geisel, including original oil paintings, a collection of zany hats and bowties, the original Geisel Grove sign which used to hang in Forest Park, and furniture from Ted's sitting room and studio, including his drawing board, breakfast table, sofa, and armchair."
—————
Hydra Effect

When:  On view through July 14th, 2017
Where: Midway Studios, 15 Channel Center Street, Boston, MA
How: Official Website 
What/Why: "Hydra Effect: The hydra effect or hydra paradox owes its name to the Greek legend of the Lernaean Hydra which grew two heads for each one cut off, and is used figuratively for counter-intuitive effects of actions to reduce a problem which result in stimulating its multiplication.
Boston, MA (May 8, 2017)- The Boston LGBTQIA Artist Alliance's (BLAA) latest exhibition, Hydra Effect, opens June 5th at the Midway Studios Gallery in Fort Point, and features the work of 17 Boston area artists working in a range of media.
Hydra Effect is an exploration and celebration of the cultural value and significance of the arts in the current political climate, and a testament to the determination and resilience of LGBTQIA artists who have continued making work over the years despite hostile conditions. Harking back to the "NEA Four" and the conservative establishment's attack on arts funding in the 80s/90s, the imminent future promises to be a historical moment in which the arts are again directly challenged. History repeats itself. This multimedia exhibition serves as a platform for LGBTQIA artists to engage with this moment in their own unique and distinctive voices. Work ranges from revolutionary to visionary, from angry to celebratory, from local to global.
How do we make art when there are urgent political crises taking place around us? What makes art important and vital, to ourselves and to others? When our resources are cut off, how do we combine forces and propagate our ideas? How do we respond when threatened? Overall, the show functions as part of a larger collective conversation about the necessity of the arts in society.
The show runs June 5- July 14, 2017 with a reception on June 9 from 8-10pm.
Artists- Lauren Alindogan, Dave J Bermingham, Leah Corbett, Nicholas Costopolous, Jamieson Edson, Ena Kantardzic, Anna Keyes, Topher Lineberry, Jill Ma, Kenneth Murphy, Kolin Perry, Joey Phoenix, Mary Provenzano, Renee Silva, Oona Taper, Dennis Tsai, and Abigail Wamboldt.
About the Juror- Silví Naçí is a curator and artist living and working in Boston. Her family moved to the U.S. from a war zone (formerly Communist) for a better life in 2001, two months prior to 9/11. Naci studied at the Instituto Cultural de Oaxaca (Oaxaca, Mexico 2004), Studio Art Centers International (Florence, Italy 2008), and graduated from the New England School of Art & Design at Suffolk University with a dual degree in Fine Arts & Graphic Design (2011). She was a curatorial intern at MIT's LIST Visual Arts Center (Cambridge, MA), the Cloud Foundation (Boston, MA) and Artists for Humanity (South Boston, MA). Naci served as Assistant Director at Samsøñ (Boston, MA), Art Director at the Liquid Art House (Boston, MA) and curator at the Fourth Wall Project (Boston, MA), the Distillery Gallery (South Boston, MA), and the Blanc Gallery (Dorchester, MA). Currently, Naci works on her studio practice, as independent curator, staff writer and editor at Big Red & Shiny.
About BLAA- The Boston LGBTQIA Artist Alliance is an artist run, volunteer organization that is dedicated to building community through exhibition opportunities, events, workshops, artist talks, performances, and other creative social outlets.  We welcome all who identify under the LGBTQIA Spectrum, or produce creative work that falls under these categories. Learn more at www.blaa.us
———————–
Caleb Cole: Forget Me Not

When: On view through July 30, 2017
Where: Newport Art Museum, 76 Bellevue Avenue, Newport, RI 02840
How: Official Website
What/Why: "Caleb Cole's meticulously crafted work deals with the complex issues of identity, culture, visual and print culture, and history. Whether it is using and altering found photographic images, historic photographic processes, Victorian postcards, old possessions, or vintage magazines, Cole incorporates elements of the past to explore issues of gender, identity, and sexuality. This exhibition includes a selection of works from Cole's various projects including "To Be Seen," which blends Victorian postcards and vintage photographs, "Blue Boys" for which he used the nineteenth-century cyanotype process to print antique portraits onto old classifieds in magazines, and "Traces," which are hand-assembled collages of 1980s and 1990s gay men's magazines. At the heart of these tender and thoughtful works is an examination of the cultural constructs of "masculinity," "femininity," "beauty," and desire, as well as the exploration of the issues like visibility, vulnerability, and the "access and interest in queer and trans bodies."
Born in Indianapolis, Caleb Cole is a former altar server, scout, and 4-H Grand Champion in Gift Wrapping. His mother instilled in him a love of garage sales and thrift stores, where he developed a fascination with the junk that people leave behind. Currently based in Massachusetts, Cole has had solo exhibitions in Boston, New York, Chicago, and St. Louis, among others. His work is in the permanent collections of the Brown University Art Museum and Leslie Lohman Museum of Gay and Lesbian Art. His many distinctions include being a 2015 Massachusetts Cultural Council Fellow, 2013 Hearst 8 x10 Biennial Winner, three-time Magenta Foundation Flash Forward Winner, 2011 St. Botolph Club Foundation Emerging Artist Award winner, 2009 Artadia Award winner, and a 2009 Photolucida Critical Mass finalist. He earned his B.A. from Indiana University and studied at the New England School of Photography where he now teaches. Cole is represented by Gallery Kayafas in Boston."
————–
Amy Beecher: Beautiful, Beautiful, Beautiful Rose!
When: On view through June 24, 2017
Where: GRIN, 60 Valley St #3, Providence, RI 02909
How: Official Website 
What/Why: "When my niece was born, I gazed at her sweet, angelic face and told my sister that her skin was as soft and beautiful as a beautiful pink rose. My beautiful niece turned 50 this year and I sent her 50 beautiful roses, one for each year of her precious life–a blessing to all who know her. I did not get to see the roses in person, but she told me they came beautifully pack and were wonderfully fresh. I purchased a red rose as well to make a beauty and the beast rose for my wedding. The material of the roses are extremely high quality and are the only fake roses that look real to me! It was exactly what I was looking for as a photo prop. Do NOT get it wet though! My baby drooled on it during photo shoot and the die started to come off. This is by far my favorite rose. Lovely! Realistic!! Life-like!"
—-
Fafnir Adamites | John Anderson

When: On view June 14 – July 23, 2017
Where: Boston Sculptors Gallery, 486 Harrison Ave, Boston, MA
How: Official Website
What/Why: Learn more about the exhibitions here!
—————————
Say hi: