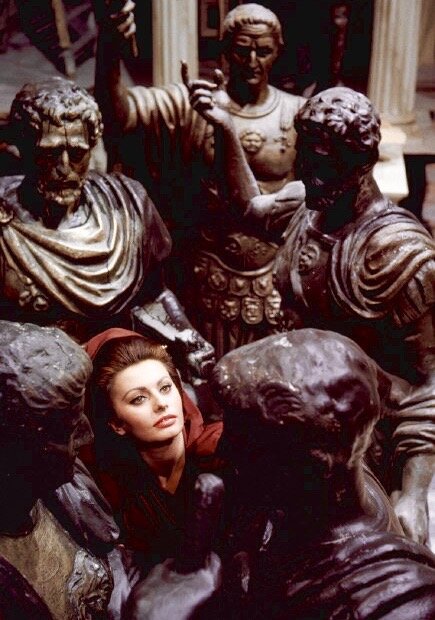 growth and decay x please x come fly with me x vanishing in plain sight
—————-
2017 Cambridge Arts River Festival ­



When: Saturday, June 3, 11 a.m. -­ 6 p.m., Rain or Shine
Where: East Cambridge waterfront, in Lechmere Canal Park, adjacent to the CambridgeSide Mall and DCR's Charles River Reservation Park along Cambridge Parkway
How: Official Website
What/Why: "Produced by the Cambridge Arts Council, an award­ winning city arts agency founded in 1974, featuring numerous collaborating arts partners from across Cambridge

The festival kicks off at 11 a.m. with the annual People's Sculpture Racing, a madcap competition in which artists wheel, drag and muscle curious contraptions down a 3/4-­mile course beginning at the north end of Cambridge Parkway at the corner of Edwin Land Boulevard. Following the race, interact with the sculptures at the Sculpture Garden at the race start line.​ The race is an amusing embodiment of the science, technology, engineering, art and math (STEAM) approach that has led nearby Kendall Square to be dubbed the "world's most innovative square mile."

Starting at noon, seven festival stages—including one floating in the Lechmere Canal—will showcase music, theater and dance by local artists. New this year is the Cambridge Youth Performers Showcase featuring music and dance hosted and performed by local teens. The World of Food and Arts Bazaar offer delicious refreshment and unique artwork and crafts for purchase. In one day, visitors can get a deep sample of the creativity that happens in Cambridge year-round.

Cambridge Arts River Festival Stages, Interactive Areas & Roving Performances   
Interactive areas and roving performances provide hands­on, interactive art activities for children and playful fun for all ages.  Make masks with Bobby Brown and others from the North Cambridge Artist Association. Create and test your own unidentified-flying-objects at the Museum of Science. Craft paper kites and launch stomp rockets with Science On The Street. Test new bike technologies and ride in the bike rodeo with Bicycle Bonanza. March around as your favorite local critter with the Cambridge Wildlife Puppetry Project. Learn beatbox sounds and vocal improvisation at the Beatbox Workshop. Keep an eye out for Cate Great's roving circus antics and Felice's magic. Join Shaina Semiatin as she hosts the Cambridge Arts Poetry Tent and readings by young poets, LGBTQ writers, and a range of voices from the area. For a full list of activities and events visit cambridgeartscouncil.org/riverfestival."

—————————-
Terry Rose: USA>China>Mexico 2007 – 2016

When: On view June 2 – July 14
Where: Gallery NAGA, 67 Newbury Street, Boston, MA
How: Official Website
What/Why: "Terry Rose has been living in San Miguel de Allende, Mexico for the past two years making work and contemplating his next move. Having lived in various locations in the US for most of his life, he moved to Shanghai in 2012, before moving to Mexico in 2015. The changing landscape and rhythms can be felt in his paintings, and most recently, his ceramics.
In addition to a small body of ceramics Rose has completed in the last two years, highlights from the last ten years of Rose's studio paintings will be on view.
Rose's paintings reflect directly the manner of their making. Flat on their backs, his aluminum panels are first toned with thick wet layers of varnish into which Rose introduces oils and dry pigments, which disperse within the varnish. To an extent, the paintings compose themselves through a hydraulic process that Rose initiates, which he can, at this point, anticipate, but which he does not fully control. He refers to this as "the natural processes of the materials."
The forms in his work, which are suggestive of both marine life and microbiology, among many other associations, are entities specific to him. "The forms in the paintings are bursts, not like nuclear explosions, but things that have this energy," Rose says. "With the mediums that I use, it turns that energy into something concrete. I wanted the ceramic pieces to be flowering from the inside out."
The ceramic vessels were done during Rose's tenure in Shanghai. The forms resemble flowering eruptions with the interior and exterior in contrasting colors. Tall, irregular shaped forms burst open at the top revealing a starkly different interior. The undulating bumps of the exterior are accentuated by Rose's meandering drawn applied line following the crease points. Rose intends them to be non-functional. Instead of putting flowers inside of these vessels the vessel is the flower itself.
Terry Rose: USA>China>Mexico 2007 – 2016 runs from June 2 through July 14. A reception for the public will be held at the gallery on Friday, June 2 from 6 to 8 pm.
——————————
Social Action Today: The Relationship of the Academic Museum to Student Activism

When: June 6, 2017 10 am – 3 pm
Where: Rose Art Museum, 415 South St, Waltham, MA 02453
How: Official Website
What/Why: "What is the role of the university art museum in relation to student action on campus? Is there potential for programming in response to or in dialogue with students' concerns and activities? What are the ways in which such programming might develop, and how can it be implemented as a collaborative endeavor rather than as a one-sided gesture?

Rose Art Museum Curator Kim Conaty will help us consider how we can support students organizing their own activities on campus by encouraging them to engage with the university/college gallery or museum in new ways and, as a likely result, broaden our own perspectives.

We are interested in colleagues sharing their experience and learning from other institutions that have taken on-or decided against pursuing-such projects. Although it would be interesting to hear from any institution that has taken on similar initiatives, we are particularly interested in how these questions play out within university communities.

Registration Fees:  $65 NEMA Members; $95 Non-member; $50 Student "
———–
CJ. Lori: Come Fly With Me

When: On view through June 2017
Where: Galatea Fine Art, 460B Harrison Ave., #B-6, Boston, MA   02118
How: Official Website
What/Why: Come Fly With Me
The beauty that surrounds us is as profound as the horror.
We teeter between compassion and suspicion, care and fear, engagement and indifference.
Balance is difficult.
Together and alone we walk the tightrope.
Our roots grip the earth as we yearn and plan for escape.
Like the trees we are solid yet fragile.
Like the seas we are immense yet unpredictable.
Together and alone we soar into the unknown.
Also on view..
X Bonnie Woods:  Curious Barriers: Sumi Paintings from 2017

What/Why: "In these new three-dimensional Sumi works on folded paper, X Woods uses brash construction materials as collage and color additions to her customarily elegant black-and-white ink works. All pieces in this exhibition were made since January 2017. They explore a notion of "barrier" and "warning" that the artist has experienced through recent American popular culture and media. Working in Berlin, Germany, where most of these works were completed, the artist has been able to watch recent U.S. events from afar, yet she is continually asked by Germans about what Americans are really thinking in the curious new political environment. "I don't know if I am the best spokesperson to explain these political events or to describe the American state of mind," she says, "but the new 'in-your-face' politics has certainly brought me to a different 'in-your-face' way of seeing things."
Also on view..
Martha Stone: Memories and Musings

What/Why: "It's not what you look at that matters, it's what you see."
Henry David Thoreau
As an artist I seek to find the unusual in the usual.  The variations of light and the juxtaposition of forms and colors often reveal something unique and ephemeral. The sensation to paint arrives in this fleeting moment. Sometimes the painting begins on location or with some photographs used as a reminder when working in the studio. This is the point of departure from painting a naturalistic scene to recreating the mysterious and dreamlike memory that remains in my imagination. Although my paintings are based on real places, I alter aspects to resolve formal issues and to get closer to the feelings that drew me to the subject.
In this body of work some of the paintings are images and sentiments that I have held in my heart and mind for quite a while. Others are a reaction to the distinct beauty, color or form of an entity that exists in nature such as a flower or a gourd.
In these turbulent times art can offer us a different reality, which can sustain and strengthen us. As I paint I find a challenging, yet comfortable place to live for a while."
—–
Hydra Effect

When:  June 5-July 14th, 2017
Where: Midway Studios, 15 Channel Center Street, Boston, MA
How: Official Website 
What/Why: "Hydra Effect: The hydra effect or hydra paradox owes its name to the Greek legend of the Lernaean Hydra which grew two heads for each one cut off, and is used figuratively for counter-intuitive effects of actions to reduce a problem which result in stimulating its multiplication.
Boston, MA (May 8, 2017)- The Boston LGBTQIA Artist Alliance's (BLAA) latest exhibition, Hydra Effect, opens June 5th at the Midway Studios Gallery in Fort Point, and features the work of 17 Boston area artists working in a range of media.
Hydra Effect is an exploration and celebration of the cultural value and significance of the arts in the current political climate, and a testament to the determination and resilience of LGBTQIA artists who have continued making work over the years despite hostile conditions. Harking back to the "NEA Four" and the conservative establishment's attack on arts funding in the 80s/90s, the imminent future promises to be a historical moment in which the arts are again directly challenged. History repeats itself. This multimedia exhibition serves as a platform for LGBTQIA artists to engage with this moment in their own unique and distinctive voices. Work ranges from revolutionary to visionary, from angry to celebratory, from local to global.
How do we make art when there are urgent political crises taking place around us? What makes art important and vital, to ourselves and to others? When our resources are cut off, how do we combine forces and propagate our ideas? How do we respond when threatened? Overall, the show functions as part of a larger collective conversation about the necessity of the arts in society.
The show runs June 5- July 14, 2017 with a reception on June 9 from 8-10pm.
Artists- Lauren Alindogan, Dave J Bermingham, Leah Corbett, Nicholas Costopolous, Jamieson Edson, Ena Kantardzic, Anna Keyes, Topher Lineberry, Jill Ma, Kenneth Murphy, Kolin Perry, Joey Phoenix, Mary Provenzano, Renee Silva, Oona Taper, Dennis Tsai, and Abigail Wamboldt.
About the Juror- Silví Naçí is a curator and artist living and working in Boston. Her family moved to the U.S. from a war zone (formerly Communist) for a better life in 2001, two months prior to 9/11. Naci studied at the Instituto Cultural de Oaxaca (Oaxaca, Mexico 2004), Studio Art Centers International (Florence, Italy 2008), and graduated from the New England School of Art & Design at Suffolk University with a dual degree in Fine Arts & Graphic Design (2011). She was a curatorial intern at MIT's LIST Visual Arts Center (Cambridge, MA), the Cloud Foundation (Boston, MA) and Artists for Humanity (South Boston, MA). Naci served as Assistant Director at Samsøñ (Boston, MA), Art Director at the Liquid Art House (Boston, MA) and curator at the Fourth Wall Project (Boston, MA), the Distillery Gallery (South Boston, MA), and the Blanc Gallery (Dorchester, MA). Currently, Naci works on her studio practice, as independent curator, staff writer and editor at Big Red & Shiny.
About BLAA- The Boston LGBTQIA Artist Alliance is an artist run, volunteer organization that is dedicated to building community through exhibition opportunities, events, workshops, artist talks, performances, and other creative social outlets.  We welcome all who identify under the LGBTQIA Spectrum, or produce creative work that falls under these categories. Learn more at www.blaa.us
———————–
BCA BALL / Disco under the dome BCA

When: Saturday, June 3, 2017
BCA Ball | 7 pm–midnight
Disco Under the Dome | 9:30 pm–midnight
Where: BCA Cyclorama, South End, 539 Tremont Street, Boston, MA
How: Official Website 
What/Why: "Get your tickets now for a one-of-a-kind event celebrating Boston Center for the Arts, Boston's premier destination for contemporary visual and performing arts. Revel in creativity in all its forms while savoring delicious cocktails and cuisine from some of the city's best caterers at the BCA Ball 2017. Then we''ll lower the lights and turn up the tunes to dance the night away at the Disco Under the Dome. Your support of the BCA Ball 2017 enables us to nurture artists, engage audiences and provide dynamic artistic experiences all year long."
—
Steven Edson at the Jamaica Plain Branch Library

When: On view through June 30, 2017
Opening Reception: Thursday, June 8, 6:00-8:00 PM
Where: Boston Public Library, Jamaica Plain Branch, 30 South Street, Jamaica Plain, MA
How: Official Website
What/Why: "The Friends of the Jamaica Plain Branch of the Boston Public Library in partnership with Uforge are pleased to announce the first exhibition held in the newly renovated library space. After soliciting proposals from over 50 local artists and groups, a selection committee comprised of community members and BPL staff has chosen four exceptional artists to fill its gallery for the rest of 2017. With upcoming exhibits of photography, printmaking, and collage, there is an exciting range of original art in store for the space!
The debut show for May and June highlights the work of Steven Edson, a photographer based in Belmont. With a keen eye for detail and fondness for pattern and texture, Edson captures abstract selections of paint found on city streets, boiling them down to an essence of line, shape, and color. His works make the familiar suddenly unfamiliar, reframing the pavement traversed unnoticed by so many pedestrians, cyclists, and drivers every day. Each photograph carries multiple levels of interpretation, whether viewed literally, figuratively, or abstractly.
Steven Edson: Road Paint is on view from May 5 through June 30, 2017, with a public reception to be held onThursday, June 8, 6:00-8:00 PM. Please check the library website for opening hours. "
——————————–
Capstone '17
When: On view through June 23, 2017
Opening Reception: Thursday, May 25, 2017 from 6-8 pm
Where: U Mass Boston, University Hall Gallery, University Hall, in Room 1220. University Dr. N, Boston, MA 02125
How: Official Website 
What/Why: "Capstone '17 is a group exhibition of student artworks made during the course ART 380: Capstone.  
Featuring artworks by: Nia Duong, Rixy Fernandez, Nate Heilman, Stephen Henderson, Joshua Mariano, Basil Nkenchor, Jonathan Obin, Jesus Pizarro, Weronika Polska, Li Wang, Daniel Wong, & Eric Zeller
About the exhibition:
Thirty-nine artworks by twelve artists from Associate Professor, Cat Mazza's professional practices course have been selected to reflect the diverse approaches to art making in the Art Department at UMass Boston. These student artworks are exemplary in their technical and conceptual application, showing an engaged and varied set of artistic practices. Works on view present themes regarding aesthetics, art historical perspectives, and issues ranging from refugee cultures from around the world, identity politics, and gender dynamics, among others."
——-
PVD Fest

When: Through June 04, 2017
Where: Various sites across Providence, RI
How: Official Website
What/Why: "For the third year, Mayor Jorge O. Elorza, the City of Providence's Department of Art, Culture + Tourism and founding creative partner FirstWorks will host PVDFest, Providence's signature art festival, June 1-4, 2017. Providence's world-renowned art, culture and culinary community join forces with artists from across the country and globe to deliver a once in a lifetime experience. Live music, dance, food, and visual art installations transform the city in a four-day, multi-arts take-over of public spaces, parks, and outdoor stages in the heart of Providence, Rhode Island."
—
Alicia Tormey and Rob Douglas: Fluid Foundation

When: On view through June 2017
Opening Reception: Friday June 2, 2017 5-8PM
Where: Chase Young Gallery, 450 Harrison Ave, No. 57, Boston, MA 02118
How: Official Website 
————-
Deep in the Dream
When: On view through June 17, 2017
Where: Proof Gallery, 516 East 2nd Street, Boston, MA
How: Official Website 
What/Why: "GJYD, AJ LIBERTO, DAVE OLSEN, MICHAEL ZACHARY
Artists and curators have long utilized mysticism, its symbolism and its theories to create popular art and celebrated exhibitions. Early influencers of Dadaism, including Kandinsky who wrote Concerning the Spiritual in Art, were reported to have been deeply influenced by occult principles and rituals their careers. Marcel Duchamp permeated his work with occultist symbolism.
Deep in the Dream considers art influenced by occult traditions and addresses the paradoxical relationship between the material and immaterial worlds. The exhibition concerns the potential for achieving alternate modes of consciousness through art experiences, while considering both art and the exhibition space as transformational tools lending the viewer the ability to abandon consciousness in order to achieve a measure of transcendence. Consisting of work designed to express the idea that one is able to access concealed metaphysical space, the exhibition provides the viewer with the ability to access inner knowledge and unfiltered perception."
——-
Amy Beecher: Beautiful, Beautiful, Beautiful Rose!
When: On view through June 24, 2017
Where: GRIN, 60 Valley St #3, Providence, RI 02909
How: Official Website 
What/Why: "When my niece was born, I gazed at her sweet, angelic face and told my sister that her skin was as soft and beautiful as a beautiful pink rose. My beautiful niece turned 50 this year and I sent her 50 beautiful roses, one for each year of her precious life–a blessing to all who know her. I did not get to see the roses in person, but she told me they came beautifully pack and were wonderfully fresh. I purchased a red rose as well to make a beauty and the beast rose for my wedding. The material of the roses are extremely high quality and are the only fake roses that look real to me! It was exactly what I was looking for as a photo prop. Do NOT get it wet though! My baby drooled on it during photo shoot and the die started to come off. This is by far my favorite rose. Lovely! Realistic!! Life-like!
Amy Beecher: Beautiful, Beautiful, Beautiful Rose!, an installation of video, text, and sound, opens May 27th. Opening: 6-9PM. Artist's reading: 7PM.
amybeecher.studio
—-
The Creative Process

When: On view through June 17, 2017
Where: New Art Center, 61 Washington Park, Newtonville, MA 02460
How: Official Website 
What/Why: "The Creative Process is the New Art Center's annual student and faculty exhibition featuring work by artists of all ages."
——————–
Gesture

When: On view through July 07, 2017
Where: 13 Forest Gallery, 167A Massachusetts Ave, Arlington, MA 02474
How: Official Website 
What/Why: "13FOREST Gallery is pleased to present Gesture, an exhibition featuring the work of Linda Cordner, Jeffrey Fitzgerald, Susan Richards, and Lynda Schlosberg.
Each of the artists in Gesture takes a distinctive approach toward abstracting views of the natural world. In their signature styles they interpret ephemeral or imperceptible elements of nature, offering concrete representations of what is typically more felt than seen.
Manipulating the unique properties of wax, Cordner creates hazy fields of color that give the impression of landscape and sky perceived through the lens of memory. Fitzgerald opts for dynamic brushstrokes that evoke the energy and vitality of the land and sea, while Richards simplifies the form of rocks and minerals to vibrant color and graphic shapes that capture their underlying geometry. Schlosberg's paintings burst with flowing forms and undulating lines that visualize the waves of electromagnetic energy that fill the space around us.
The works in this exhibition are assembled to demonstrate ways in which abstraction can be used to manifest unique perspectives while still gesturing towards physical reality. "
——————–
Sam Earle | Pulp 

When: On view June 2 through July 30, 2017
Opening Reception: Friday June 2nd, 2017 6PM
Where: Adelson Gallery, 520 Harrison Ave, Boston, MA 02118
How: Official Website
——————–
UMass Dartmouth: MFA Thesis Exhibition

When: On view May 31 – July 2, 2017
Opening Reception: Friday, June 2 6-8:30 pm
Where: Bromfield Gallery, 450 Harrison Ave, Boston, MA, 02118
How: Official Website 
What/Why: "Exhibiting Artists

Lisa A. Bryson
April Claggett
Heather Davis
Kate Dickinson
Yunjie Gao (高云洁)
Natasha Jabre
Andrew Laverty
Monica Lopes
Andrew Leo Stansbury
Marita Torbick
Hanna Vogel
Amanda C. Watkins

The UMass Dartmouth 2017 MFA Thesis Exhibition showcases the artwork of graduating students from the College of Visual and Performing Arts (CVPA).

The creative work of 12 graduating students ranges from traditional media such as printmaking and painting to video, photography, book arts, mixed media work or sculptural objects."
——————–
Sarah Meyers Brent: Growth and Decay

When: On view through June 25, 2017
Opening Reception: Friday, June 2, 2017, 5:30-8:00 pm
Where: Kingston Gallery, 450 Harrison Ave, No. 43, Boston, MA 02118
How: Official Website 
What/Why: "Sarah Meyers Brent pushes the boundaries of beauty and ugliness in Growth and Decay with visceral, living works that traverse painting, sculpture and installation. Utilizing lush paint, recycled fabric, foam, decaying flowers, dirt and vines, her mixed-media pieces pour out of and accrete to the canvas and walls. Natural elements of flowers and plant materials appear throughout, drooping and decaying, maintaining beauty in muted colors. Brent's work is both personal and universal in theme, symbolizing how life feels, from anxieties about parenting to climate change, and trying to represent the good and bad. "Imperfection," she says, "is beautiful because it is alive and feels real." Brent sees richness in material that might otherwise be considered trash. Combining remnants of the natural world with collected detritus, she transforms these fragments to powerfully organic forms simultaneously growing and decaying.
Also on view..
Susan Emmerson: No Other Here

What/Why: "In the Members' Gallery Susan Emmerson extends her work outwards from the wall in No Other Here. In this era of dissecting society into finer and finer pieces to define and redefine the differences between us and the "other," Emmerson shows layered drawings and small sculptures that recall anatomy partially revealed; a surgeon's view of our common humanity. This exhibition explores the regions beneath the outer image, delving into the space inside the body where we are all the same."
——————–
Echo

Sepideh Behrouzian – Samira Abbassy

Roya Farassat

Maryam Hoseini – Elnaz Javani – Armita Raafat

Anahita Vossoughi


When: On view through July 08, 2017
Opening Reception: Friday, June 2nd & July 8th, 5:30 – 8:00pm
Where: Gallery Kayafas, 450 Harrison Avenue #37 Boston, MA 02118
How: Official Website 
What/Why: "We are pleased to announce Echo, an exhibit featuring the work of seven Iranian women artists curated by Azita Moradkhani.  Echo focuses on the role of embodiment in contemporary art, reflecting upon the impact of the environment on the body and mind and expressing internal conflicts between pleasure and pain, public and private. Moradkhani, a gallery artist, was born in Teheran.  She received both her MA and MFA from Boston's School of the Museum of Fine Arts & Tufts University.  Her most recent Gallery exhibit, Victorious Secrets, was in 2016.

Sepideh Behrouzian looks to a prehistoric time in which the human body was directly exposed to nature, free of artifice or man-made invention. Her quiet paintings transport the viewer into an alien landscape devoid of human interference.

In Samira Abbassy's paintings and sculptures of human/animal hybrids, distinctively Persian characters are merged with mythological animals. Drawing from multiple spiritual traditions, her work comments on the complex history and culture of Iran and other societies.

Inspired by Rorschach inkblots, Roya Farassat's paintings created with bleach and white acrylic markers are a response to her fears, as embodied by insects and birds.  By imagining arrangements of husks and appendages, her work organically connects animals and insects to humans in often humorous ways, such as "The Mother of The Bride" in which insectile parts and white paint ultimately form the image of a woman wearing a pearl necklace.

The colorful naked figures in Maryam Hoseini's paintings inhabit a drama shifting continuously between the erotic and traumatic: plants grow into and out of orifices piercing the boundaries of the body. The paintings themselves are not limited to the canvas but migrate off their supports into the gallery space itself.

Elnaz Javani represents the sensuous and the emotional body through her figurative stitching on canvas. Skeins of crimson thread simulate geysers of blood or cascades of red hair, evoking the burdens of her own identity and memories.

While not overtly figurative, the bodily scale of Armita Raafat's architectural sculptures makes them relatable on a human level. The modular patterns in these works are inspired by "Muqarnas," stalactite-like ornaments installed over entrances to Islamic shrines.

Anahita Vossoughi's sculptures resemble organs living, as she says, in a "sci-fi phantom culture of [her] own creation." Using unique materials and found objects, Vossoughi explores the abstracted female body internally and externally, dissecting the ways in which it has been represented over the course of history.

In addition to the works on display, there will be live music, featuring a composition created for this exhibition by Bahar Royaee, performed at the opening on June 2 and the closing on July 7. More details about the performance will be provided at a later date."
——————–
Rachel Hellmann: Flux

When: On view through July 05, 2017
Opening Reception: June 02, 2017 5PM
Where: Miller Yezerski Gallery, 460 Harrison Ave, Boston, MA, 02118
How: Official Website 
Also on view..
Studio Eruption: Susan Jane Belton

——————–
Artists For Humanity: Makers, Disruptors, Innovators

When: On view through June 11, 2017
Opening Reception: Friday June 2, 5 – 8 PM
Where: Abigail Ogilvy Gallery, 460 Harrison Ave, C7, Boston, MA 02118
How: Official Website 
What/Why: "Abigail Ogilvy Gallery is proud to present Artists For Humanity: Makers, Disruptors, Innovators, an exhibition of work by current Artists For Humanity youth and alumni. Artists For Humanity is one of Boston's leading arts nonprofits, focused on providing jobs in art and design for under-resourced youth in Boston, whose mission is to bridge economic, racial, and social divisions in the city. Their program nurtures and compensates Boston teens by employing them in art and design projects for diverse clientele around the city, helping them develop not only their artistic abilities, but also lifelong skills in collaboration, entrepreneurship, and self-sufficiency. What started off as a small group of teens with a mission—to address the lack of creative opportunities for Boston youth—AFH now employs 250+ teens annually. AFH has received numerous awards and has been recognized nationally, setting the framework for youth arts enterprise programming on a global scale.

This exhibition focuses on the talent and innovation AFH youth bring to their studios. The work selected illustrates each artist's evolving abilities and unique creative vision. Including both abstract and figurative pieces, the exhibition demonstrates the range of innovative work produced each day in the Artist For Humanity EpiCenter: Stephanie Wu's intricate patterns; Kitauna Parker's vibrant use of color; Milü Abel's shifting, surreal forms; the quiet forest rendered in detail by Fritz Mead. The work on view exemplifies the budding potential in the next generation of Boston artists. This exhibition will also include one-of-a-kind, hand-painted shovels by the vibrant young artists of Artists For Humanity, part of a collection celebrating the organization's building expansion in Summer 2017."
——————–
The Augmented Landscape

When: Saturday, May 27 at 6 PM – 8 PM
Where: Salem Maritime National Historic Site, 160 Derby St, Salem, Massachusetts 01970
How: Official Website
What/Why: "Boston Cyberarts has commissioned five artists-John Craig Freeman, Kristin Lucas, Will Pappenheimer, Mark Skwarek, and Tamiko Thiel-to create 10 augmented reality (AR) sculptures for The Augmented Landscape, an outdoor exhibition to take place at the National Park Service's Salem Maritime National Historic Site. Located on the historic waterfront in Salem, MA, the free exhibition will open to the public on Saturday, May 27, and remain on view through November 30, 2017. "
——————–
Ocean Liners: Glamour, Speed, and Style

When: On view through October 9, 2017
Where: Peabody Essex Museum, East India Square (161 Essex St) Salem, Massachusetts 01970
How: Official Website 
What/Why: "From the mid-19th century through the mid-20th century, ocean liners were floating showcases of technology, opulence and social sophistication. As icons of modernity and aspirational living, artists, engineers, architects and passengers all vied for influence and access in the creation and enjoyment of these man-made islands at sea.Ocean liners were intricately constructed pieces of culture — in the appearance of their design, the elegance of their engineering and the division of their social space — and each with its own distinct personality. Drawing from international institutions and private collections, the exhibition brings together nearly 200 works including paintings, sculpture, models, furniture, lighting, wall panels, textiles, fashion, photographs, posters and film. The exhibition is co-organized with the Victoria and Albert Museum, London."
——————–
Julia Shepley: Sequential Prints

When: On view June 06 through August 03,2017
Where: Montserrat College of Art, 23 Essex Street, Beverly, MA, 01915
How: Official Website 
What/Why: "We are pleased to present Sequential Prints, a solo exhibition by Boston-based artist Julia Shepley. Shepley, an adjunct sculpture professor at Montserrat, writes that the series of woodcut collages explore themes of "migration, relocation and resettlement as a universal, physical, and personal part of human history and experience."

Shepley grew up in Massachusetts and in Sierra Leone West Africa, studied at Boston University and maintains a studio in the Brickbottom Artist's Building in Somerville, MA.

Shifting family and physical situations in childhood, and travel in adulthood has shaped Shepley's interest in conveying the experience of adapting to and absorbing a multi-layered sense of place and belonging.

About this project, Shepley says:

My work references the winds and tides of human attachment and energy, by turns, dispersing, settling and accumulating as they are layered and pieced together by time.

I am inspired by the study of manmade and natural structures and by the process of working with the inherent possibilities of a variety of materials to create works of art that imply a physical journey through the layers of story, structure and space."
——————–
Please

When: On view through June 2017
Opening Reception: Friday June 2, 2017 6-8:30
Where: Lens Gallery,524 Harrison Ave, Boston, MA
How: Official Website 
What/Why: "Work by Garrett Gould and Joshua Mathews
In ("Please") two artists isolate and distill the meetings of the serial and banal into an exhibition. Photos from transient commutes and derelict store fronts are haunting and brief while the sculptures are playful yet warning. These works challenge each other to cast a shadow of humor within the exhibition that is subtle and recurring. Like a cliche that has denied it's metaphor every time it's spoken or a memory denied it's place in time each time it is recalled, ("Please") captures the entertainment of a request in constant resurrection."
——————–
Expanding Abstraction: New England Women Painters, 1950 to Now

When: On view through September 17, 2017
Where: deCordova Sculpture Park and Museum, 51 Sandy Pond Rd, Lincoln, MA 01773
How: Official Website 
What/Why: "This exhibition presents a vital yet lesser-known history of abstract painting in New England by showcasing the work of women painters with strong connections to the region. Despite their relative exclusion from mainstream and male-dominated conversations on postwar abstraction, these artists have made significant contributions to the field. Spanning from the 1950s to the present, the works on view in the exhibition expand traditions of abstract painting and testify to the artists' unwavering productivity and creative innovation.
Drawn primarily from deCordova's permanent collection, this survey explores diverse techniques, processes, and concepts. The exhibition and interpretation also emphasizes the artists' contributions, connections, and reception within New England. Expanding Abstraction reveals the complexities of painting in the region and lays the foundation for a more inclusive understanding of abstraction through the late twentieth and early twenty-first centuries."
——————–
National Prize Show

When: On view through June 23, 2017
Where: Cambridge Art Association, 25 Lowell St, Cambridge, MA 02138
How: Official Website 
What/Why: "Juried by Nick Capasso, Director of the Fitchburg Art Museum
——————–
Steven Seidenberg, Pipevalve: Berlin

When: On view June 2 – July 30, 2017
Opening Reception: Friday, June 2, 5:30-8:00pm.
Where: Laconia Gallery, 433 Harrison Ave, Boston, MA
How: Official Website 
What/Why: "Photographer Steven Seidenberg chronicles objects and systems that are both out of sync and integral to the rhythms of modern life. His large format photographs, rich in the saturated colors of worn paint, rust, moss, and decay or filled with the geometric and biomorphic compositions of paint stains, faded adhesives, and found objects, document parts of networks that have lost their centrality. Examining Berlin apartment blocks, Tokyo subway platforms, or Czech cemetery dumpsters, Seidenberg captures features nearly lost in margins of our urban worlds. His photographs uncover the pictorial and the politic of materials that are cared for and attended to, yet often unseen by those who live beside them. As viewers, we are presented with things both foreign and familiar, exotic and commonplace, mesmerizing and readily overlooked — and ultimately offered the feeling of living in a new state of attention to the edges of reality.

Seidenberg trains his camera on objects and surfaces that survive the indifference of their surroundings. He draws upon the traditions of modernist urban and industrial photography, post war conceptual photography, and the anthropological impulse that has fueled documentary traditions from the 19th century to the present. The resulting images remind us that change occurs in the spaces we call home, to the objects we use daily, and is shepherded by the people with whom we share our cities.

Pipevalve: Berlin is an exhibition of photographs that revolve around a specific body of Seidenberg's photography documenting a curious vestigial feature in the Berlin cityscape. While in Friedrichshain, Berlin, Seidenberg encountered an odd architectural detail, a cast iron cleaning valve in drainage pipes on city buildings. Fascinated by the uniformly totemic affect and yet radically variable material character of these Reinigungsöffnung, he photographed the five or six located on the same block as his studio. As he walked further he realized the valves were concentrated in an area of only .5 square km that had been confronting the forces of gentrification overtaking the former east. Like the work of social historians or contemporary archaeologists, Seidenberg's photographs show the transformation of urban life and mark the effort that people put into the care and feeding of the world, whether through makeshift repair, natural decay, or expert maintenance. The exhibition conveys the aesthetic and ethical payoff that comes with looking and understanding the effort of maker and recorder.
——————–
Jason Werner: Starfields
When: On view through June 30, 2017
Opening Reception: June 10, 6-8:30PM
Where: EBK Gallery, 218 Pearl Street, Hartford, CT
How: Official Website 
What/Why: "EBK Gallery is pleased to exhibit the new "StarField" paintings by Hartford artist Jason Werner, during the month of June.
I have to admit, how unexpected my reaction was when I first saw the finished canvases. How can the depiction of such vast emptiness offer up a sense of place and belonging? Even comfort. Makes no sense, right? But that's the paradox my mind was caught in. It occurs to me oftentimes a creative mind can see farther into the universe than technology can in a way.
I'd rather look up into a clear starry night sky and dream, then look at a picture of it I took on my smart phone. The paintings on exhibit evoke that wonder. Pretty amazing.
Here's an intriguing thought…every day as a mason, Werner works with the most ancient materials on earth. By night he paints the stars our planet and us are made from. -E.B.K.
Jason and his wife Gina live and work in Hartford, Connecticut along with their trusty pal (dog) Maz.
"It would be self-serving to quote the many writers, poets, musicians and astrophysicists about how the Stars have shaped our humanity; spiritually and philosophically.
But on an artistic level, creating these Starfield paintings has taught me patience. Patience to see there is infinite beauty in the things we call familiar, and the blackness, the emptiness of space is not so black nor so empty." – J.W."
——————–
Mark Knoerzer | love blooms

When: On view through June 30, 2017
Where: mfinearts, 61 Thayer Street, Boston, MA
How: Official Website
What/Why: "M Fine Arts is pleased to announce a solo show of new works by American artist, Mark Knoezer.  The exhibition, "Love Blooms," will open with an artist reception on Friday, June 2nd. The unusual, glossy, glass-like geometric pieces represent Knoerzers' uniquely personal visual language.

Mark Knoerzer is best known for his abstract paintings and light installations. Using color and extensive layering to create geometric images and emergent symbols, Knoerzer has developed a unique visual language that, while often highly formal and even symmetrical, nevertheless reflects an intense commitment to beauty and the sheer pleasure of seeing."
——————–
Bean Slots and Spread
A Pop-Up Installation featuring Will Raymond, Eben Herrick, Herbert King and Meaghan McAuly

When: On view June 3-4, 12-5pm
Opening Reception: Reception June 3 5-8pm
Where: Dorchester Art Project, 1486 Dorchester Ave. #2, Dorchester, MA, 02122
How: Official Website 
What/Why: "In this pop-up exhibition, sculptor and installation artist Will Raymond explores the psychological and emotional dynamics of families, through an object common to most homes: the kitchen table.

Presenting the kitchen table as a place of gathering, sharing and connection, Raymond also explores the potential for failed communication, distance, and emotional separation. Introducing elements of prison architecture and communication devices, "Prison Table" creates an artificial system of control, in which participants can communicate, but never truly see one another or move from their firmly fixed position.

By sitting within the piece and using the tools provided, viewers become proxies for family members, exploring the experience of enforced separation, the desire for connection, and the possibility of breaking through.

Brothers Will and James Raymond work under the moniker Free Art, a collaboration focused on engaging audiences by constructing environments that welcome art enthusiasts, novices, and even detractors.  By the end of the exhibition, they intend to give away for free any artwork that is not sold.

"We focus on producing pieces that anyone can afford.  The end goal is to eventually make all pieces available to the public for free and allow any artist, no matter their experience, to submit his or her work to our show."

For Bean Slots and Spread, the Raymond brothers have invited three other artists to exhibit their work.

Eben Herricks' paintings combine traditional oil painting and urban art techniques. "My work is aimed at expressing various aspects of the human experience by combining realism with abstract patterning and expressive marks. My paintings are meant to be seen as a type of mirror, allowing the viewer to see parts of themselves in the faces of others."

Meaghan McAuly is a multi medium artist from Braintree, Massachusetts. Her work ranges from videography to painting and tattoo arts. She graduated from Mass College of Art with a major in Film/Video in 2013."
——————–
Olivia Parker: Vanishing in Plain Sight

When: On view through June 24, 2017
Where: Robert Klein Gallery, 38 Newbury St, Boston, MA 02116
How: Official Website
What/Why: Learn more about the exhibition here
—-
Susan Sharp
When: On view through June 25, 2017
Where: Beth Urdang, 460 Harrison Ave, Boston, MA 02118
How: Official Website
—-
Monolith: A Solo Exhibition of Recent Work by Kevin Frances 

When: On view through July 16, 2017
Opening Reception: June 2, 5-9PM
Where: How's Howard, 450 Harrison Ave, Suite 309c, Boston, MA 02118
How: Official Website
What/Why: "How's Howard? is pleased to present "Monolith", a solo exhibition of recent work by Kevin Frances. "Monolith" consists of small edition woodblock prints and miniature sculptures of common domestic objects and interiors. Frances constructs a unique and layered path, transitioning from one medium to another, for instance from sculpture to photograph to woodblock print.
Frances collects images from locations that trigger a cascade of memories, including tight corners where he regularly eats meals, worn parquet floors, awkward corridors and thresholds he routinely encounters. These mundane images pile up and become the subject of these meticulously layered woodblock prints, saturated with a quiet personal narrative and mysterious familiarity.
The intricate process of arriving at the composition of each woodblock print begins as Frances assembles a scene of miniature sculptures. Next, Frances uses a vintage slide projector to project images onto the surfaces of the miniature installation. Frances then photographs this layered scene at close range, from varying perspectives. Each photograph manipulates scale, conveying a monolithic presence to each object. Photography is an intermediary step in the development of the final composition for each woodblock print.
Images repeat in sculpture and print form throughout the exhibition, sometimes rendered realistically, other times in incongruous materials, like a corner of a room made out of speckled clay. In his unassuming and highly technical manner, Frances unpacks the deep significance of contemplative space and in the process a series of almost irrational scenarios emerge in these elegant, large-scale, woodblock prints."
——————–
Scarcely Awake
Sarah Alexander and Tatiana Flis with guest sound artist Todd Bowser
When: Sunday, May 21 at 1 PM – 3 PM
Opening Reception: First Friday June 2nd, 2017 5-8PM
Where: Fountain Street Fine Art, 460C Harrison Ave, Boston, Massachusetts 02118
How: Official Website
What/Why: Learn more about the exhibition here
———
Terry Ekasala: Speaking Up

When: On view through June 29, 2017
Where: Matter & Light Gallery, 63 Thayer St, Boston, MA 02118
How: Official Website
What/Why: "Matter & Light Gallery is pleased to announce Speaking Up, an exhibition of abstract work by Vermont artist Terry Ekasala, on view June 2nd – 29th, 2017.
The current show contains 12 paintings and 12 mixed media works on paper by Vermont artist Terry Ekasala and selected by Catamount Arts Gallery Director Katherine French.The paintings are an expressive reflection of personal and artistic experience realized as visual metaphor.
Born in Weymouth, Massachusetts, Ekasala graduated from the Art Institute in Ft. Lauderdale, Florida. In 1983 she set up her first studio at the Clay Hotel and Youth Hostel on Espanola Way in Miami Beach. Ekasala became a member of the Artifacts Art Group. She was also part of a group of graffiti artists whose work on abandoned buildings was featured in the Miami Herald and as background in major advertising campaigns.
In 1987 Ekasala moved to Paris and eventually set up a studio in Belleville where she was part a diverse artistic community that organized the first artist squat or reclaimed studio space to become legal in Paris. During this time she moved from figurative to abstract and she exhibited widely in Paris, Berlin and New York. In 2001 Ekasala moved to Vermont's Northeast Kingdom and has exhibited work in at Catamount Arts in St. Johnsbury, the Burlington Center for the Arts (BAC), and with Metalstone Gallery in New York City. The current exhibition at Matter & Light represents her first opportunity to show in Boston.
Ekasala's work is in numerous private collections. She resides with her family in East Burke, Vermont and creates large and small abstract paintings in what she calls her dream studio on the side of a mountain nearby."
—————————
History is Here and Now: a politically incorrect comment on current events

When: On view Saturday June 3rd – Friday June 30th
Where: Atlantic Works Gallery, 80 Border Street, East Boston 
How: Official Website
What/Why: "Happening through the months of June, this special event is not just a regular show, it's a place where politics art and activism collide. The show is a response to the 2016 election and the rise of nationalism and the deterioration of democracy in the United States and all over the globe. The goal is to engage the public with a visual record of the horror we faced in the past and the current danger of repeating it. On June 15th the show will feature a panel discussion on human rights with Anat Biletsky, former chairperson of B'Tselem, an Israeli human rights organization, and Rick Sacra, M.D. who has been practicing medicine 20 years in Liberia and survived ebola."
———
Inherent Vitality

When: On view through July 22, 2017
Where: 555 Gallery, 555 E 2nd St, Boston, MA 02127
How: Official Website 
What/Why: "55 Gallery is pleased to present work that propels us into that great season, summer. Not only do seasons affect weather, growth and agriculture, they also play a orle in human mood and consciousness"
—————————————
Say hi: