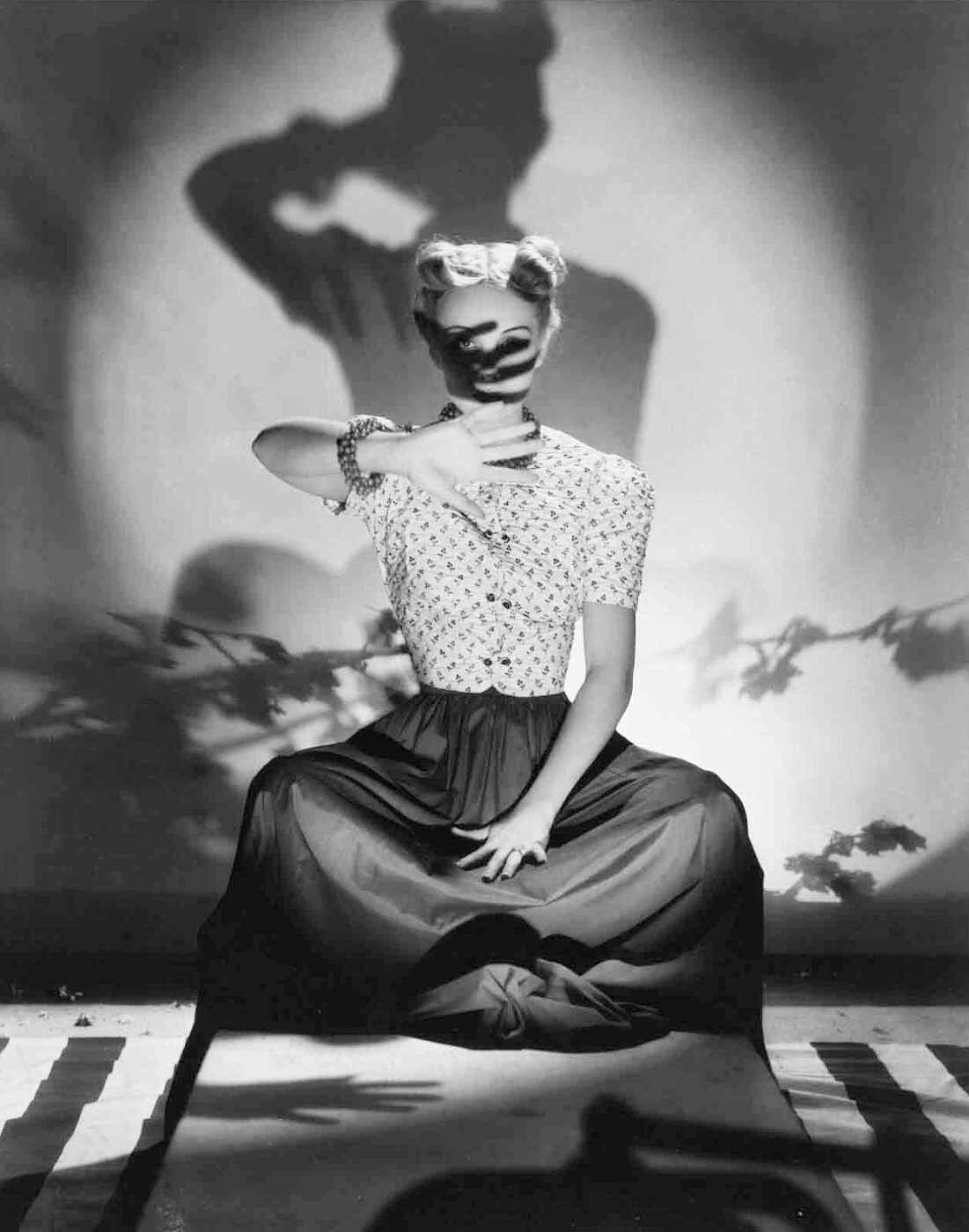 mad max x false confessions x second skin x in the shadows
————-
Highland Street Free Fun Friday

When: Friday July 14, 2017
Where: Various locations across Massachusetts, specifics below
How: Official Website 
What/Why: "Edward M. Kennedy Institute
The Metropolitan Waterworks Museum
Harvard Museums of Science and Culture
Larz Anderson Auto Museum
Provincetown Art Association and Museum
Edward Gorey House
Museum of Russian Icons
Cape Ann Museum"
———————
A Cat May Look

When: On view Saturday, July 15 through August 10, 2017
Where: Jewett Arts Center, 106 Central Street, Wellesley, MA 02481
How: Official Website
What/Why: "The Wellesley College Art Department is excited to host A Cat May Look, an exhibition focused on an ideal subject: the cat. Beloved by many throughout the ages and an inspiration to artists of all kinds, the cat is known for her independence, beauty, strength, and cunning. The old proverb "a cat may look at a king" refers to the fact that no one and nothing is so important or exalted that it cannot be examined by all, regardless of their identity or status; here cats are the ultimate symbol of confidence and equality. At various points in history the cat has been a symbol of both pure wildness and of cozy domesticity, of companionship both demonic and beneficial. The elegantly figured cat goddess Bastet of ancient Egyptian art; the powerful Ming Dynasty Chinese guardian lions; the mischievous fish-stealing cats of 17th-century Dutch painting; the sensuously rendered cats of 19th-century Impressionism; the graceful lines of 19th- century Japanese cat prints, drawings, and paintings; the playful and fanciful renderings of cats in early 20th-century modernist art– there has always been a place for the cat in art history. In contemporary art, the cat may stand for all this and more, in addition to resisting all metaphorical content and entering art on her own terms, as a distinct individual living in close proximity to the artists who have chosen to depict her. Featuring works by 22 artists, A Cat May Look is a small survey of the ways that cats may be represented in art today. The inherent character of cats, the relationships between people and cats, and the place of the cat in society and culture are all potential starting points for the work in this show. Ranging from fondly faithful portraiture to humorous conceptual pieces, the one thing held in common by all the pieces in A Cat May Look is some form of reflection on the nature of the cat."
———————–
Hate is Good but Mari Disagrees

When: Friday, July 14, 2017, 7:00pm | Saturday, July 15, 2017, 7:00pm
Where: Distillery Gallery, 516 East 2nd Street, South Boston
How: Official Website 
What/Why: "We do not want to present a performance where there are strictly defined positions of the viewers and performers. We want to develop an art that would be an inseparable part of real life. If you participate in this artistic practice, collectively we could actively initiate a social change. Our piece takes the form of an art union meeting. We will engage in presentation, actions, images, videos and open discussion with the audience. An art union meeting in these times when Wall Street, Hedge Fund Bankers, Corporations, Industrialists and rich pigs (as Milan likes to say) are stealing most of the social product and the whole society is divided between incredibly rich and very oppressed poor feels like a time for revival. We want to call to an action against this injustice. We want to reintroduce the ideas of anarchism into a society, by exploring the historical early half of the 20th century. Groups like Anarchists and the IWW fought to support labor in strikes and marches. Many of the strikes involved bloodshed and arrest by the police. One of the most famous was the Homestead steel workers strike. Into this background emerge two anarchists, Emma Goldman and Alexander Berkman. Most famous for her writings, Emma struggled to define the tenets of an anarchist philosophy. Alexander embracing the true spirit of anarchy as defined by Goldman and others to act.

Emma Goldman and Alexander Berkman (Sasha) are for us the raw samples of those anarchists who fought for a socially just society. Can their desires to create a society, which would be defined on the principles of the real freedom, still be possible?

Performance Art is only the latest name for an art form that has been with us ever since we defined ourselves as human beings; that it has no borders between cultures and encloses every moment of life.

We want to use the incredible (r) evolutionary power of this art form fostering an effect on social change.

We also want to investigate and define the inherited instinct of social responsibility the artist bears, derived from his/her inseparable role and place in the community."
———————–
Kevin Horan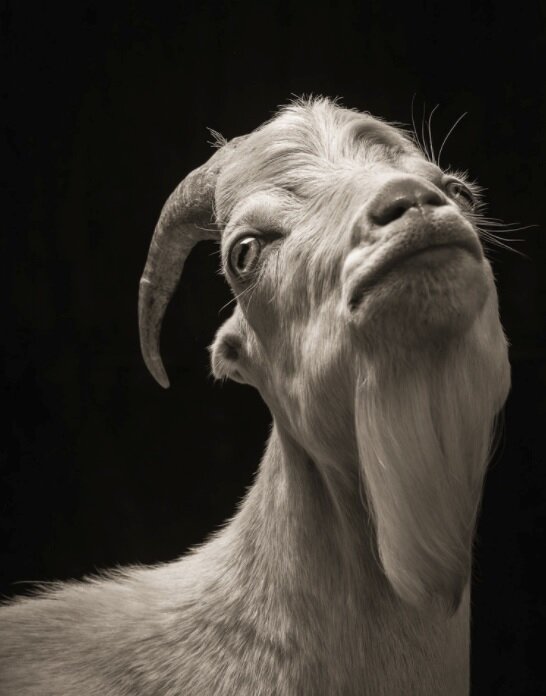 When: On view through August 2017
Where: EBK Gallery, 218 Pearl Street, Hartford, CT
How: Official Website
What/Why: Learn more about the exhibition here
——————–
Linda Pochesci: In The Shadows

When: On view through July 29, 2017
Where: Clark Gallery, 145 Lincoln Road, Lincoln, MA 01773
How: Official Website
What/Why: "In The Shadows & Work x 6 Tom Judd: Deconstructed, Mel Leipzig, Karen Hackenberg, Candace Walters, George Nick, Laura Tyron Jennings"
—-
Summer Selections

When: On view through August 18, 2017
Where: Beth Urdang, 460 Harrison Ave, Boston, MA 02118
How: Official Website
——————–
Joe Landry: Hyper Real Estates

When: On view through September 03, 2017
Where: Fitchburg Art Museum, 185 Elm Street, Fitchburg, MA 01420
How: Official Website 
What/Why: "Artist Joe Landry lives and works in Southborough, Massachusetts. In 2012, after a long
and varied career as a graphic designer, architectural photographer, documentary
filmmaker, medical illustrator, and college professor, he began to create a series of
miniature building facades that combine the arts of architecture, design, sculpture,
photography, and painting.
His painstaking creative process combines the deft use of technologies old and new. He
begins by creating drawings and photographs of buildings that have significant
autobiographic relevance to him. These images are then translated into precise plans in
computer software that guides him as he builds each sculpture with hand-cut basswood,
epoxy, paint, digital prints, found objects, and model railroad products.
The resulting artworks are breathtaking in their extreme realism, and Landry's precision
is accompanied by a simultaneous aesthetic formal virtuosity of color and composition.
And his choice of scale – 1/8 or 1/12 life-size – allows for exacting detail in a miniature
scale that avoids seeming precious or toy-like.
These sculptures, though, are much more than gee-whiz wonders of technique. Landry's
little buildings are unsettling, surreal, surprising, and magical. They express a longing for
the past, the sad sort of nostalgia evoked by ruins. They are also suffused with the
artist's wry wit (be sure to peer into windows and peek around corners). Many of them,
seen together, create a city of dreams that we might either recall, or desire."
——————–
J Bagist and Moondrawn at Boston Cyber Arts Gallery

When: Saturday July 15, 2-7PM
Where: 141 Green Street, Jamaica Plain, MA 02130
How: Official Website 
What/Why: "J Bagist and Moondrawn  – visit Boston Cyber Arts Gallery on July 15th for a durational sound performance between 2p-7p. J. Bagist and Moondrawn will be debuting their ambient improv collaboration, focusing on live hardware experimentation. Video art from the two artists' back catalog of performance and abstract video paints will loop throughout the event.
Visit for as short or as long as you please. The event is free and open to the public.
Take a listen ! : https://soundcloud.com/moondrawn-1/2017-06-25-jam-with-j-bagist"
—-
Opening Reception: Lucas Spivey Mobile Incubator

When: Thursday July 20, 6-8PM
Where: Boston Center of the Arts, 539 Tremont Street, Boston, MA 02116
How: Official Website 
What/Why: "The Mobile Incubator is, physically, an overhauled 1957 Shasta camper, but Lucas Spivey has replaced the trailer's original functionality with those of a home office and recording studio. The mobile office, complete with faux-yard and patio furniture, will act as a catalyst for collaboration between the realms of arts/culture and business. Spivey will host podcasts with entrepreneurs, researchers and thought leaders each week and present these to the public, while also holding drop-in sessions to perform pro bono business development for artists and cultural organizations."
—-
Mia Cross: Second Skin

When: On view through September 8, 2017
Opening Reception: Saturday July 15, 4-6 pm: Sangria social and opening reception
Where: 13 Forest Gallery, 167A Massachusetts Ave, Arlington, MA 02474
How: Official Website
What/Why: "13FOREST Gallery is pleased to present Mia Cross: Second Skin, an exhibition featuring the work of Mia Cross.
Last September we celebrated 13FOREST Gallery's tenth anniversary with TENFOLD, an exhibition featuring nine artists who have grown with us over the past ten years, and one new artist who will help us continue to grow in the future. Our summer exhibition highlights the development of that new artist, Mia Cross, since her introduction in TENFOLD.
After finishing her degree in painting and sculpture at Boston University in 2014, Cross began establishing her artistic practice. She was awarded multiple prestigious residencies, and has been curating group shows and exhibiting in numerous art spaces. Cross's captivating figures drew us to her last year for TENFOLD, and her continued experiments with color and form have kept us intrigued. We are excited to showcase her burgeoning career with a solo exhibition, Mia Cross: Second Skin.
Cross' recent work dissects some of the most elemental concerns of an artist: color and human figures. She is particularly interested in how color relationships play out on the faces of her subjects. Isolating individual shades found in the delicate skin around the eye and weaving them into new designs, Cross encourages the viewer to question how we perceive skin. How are the identity implications of skin affected when it is separated from the body and broken down into its tonal components?
Cross further questions our perception of skin by altering it completely in some of her pieces, exchanging familiar fleshy pigments for energetic floral patterns. She extends this exploration to her sculptural work as well, creating new skin for her models with vibrant textiles and painted canvas. By playing with the tones and patterns on the human body, Cross allows us to imagine what would happen if someone was given new flesh."
———————
Summer Group Show

When: On view through July 20th
Where: 95 Commercial St, Wellfleet, MA 02667
How: Official Website 
What/Why: "Now in its 17th season, the spacious Harmon gallery is located in the idyllic Cape Cod town of Wellfleet, MA. Artist/proprietor Vincent Amicosante set out to bring together a group of artists he respects and admires personally and professionally–-some are emerging artists, some mid-career, and some are established artists–all who work in a contemporary style, lending an urban flair to the Wellfleet gallery scene."
——————–
Mad Max with live score by Morricone Youth

When: Saturday, July 15, 8:30pm
Where: 1040 MASS MoCA WAY , North Adams, MA 01247
How: Official Website 
What/Why: "The 1979 cult classic, Mad Max, shaped the way we think about our dystopian future, in which desolate, post-apocalyptic landscapes are the backdrop for a wild ride of feuds and vengeance. Join us for an outdoor screening, with an original re-score performed live by the hot New York City ensemble Morricone Youth — always one of our best nights of the summer."
—————–
Nearly Not There: Aimee Odum + Hannah Newman

When: On view through July 29, 2017
Where: GRIN Gallery, 60 Valley St #3, Providence, RI 02909
How: Official Website 
What/Why: "Never in the history of the human race has the world been so small. The ache to experience is almost crippling- turning into more of a panging obligation than an interest in adventure. It's unsurprising that so many words across languages define these feelings. Among countless others, take, for example, fernweh, a German word for an intense longing for far off places, or the latin Novaturient, the feeling of knowing you are not living the life you could be and the urge to go out and find it, or Onism, coined by Jon Koenig in his Dictionary of Obscure Sorrows, which is the frustration of being stuck in just one body, that inhabits only one place at a time, knowing how little you'll be able to experience.
Nearly Not There, a collaborative exhibition by Hannah Newman and Aimee Odum, presents a series of tangible manifestations of such wanderlust-fueled languishing, but also offers an extension of that ever-present itch; the added burden of managing digital and technological could-bes; the constant and expanding familiar unknowns that are a veritable Shrodinger's cat of real-life experience.
Through arrangements of video and sculpture, Aimee Odum proposes that there is no distinction between experiencing the natural world and the digital world. Her disjointed objects and filmed atmospheres of forest, sea, and sky demand a "nowness" in the same way a screen of moving pixels and technological mediations elicit an attentive presence. Merging characteristics of the wilderness with filtered, faded colors and manipulated imagery, Odum turns dreamlike wonder into bodily beings. Here, she considers the malleable nature of video and clay alongside the impressionable nature of both our environment and ourselves; both transformations often assisted by the development of the digital frontier.
With a more deliberate crossover of the day-to-day digital and natural experiences, Hannah Newman pairs common tech-based moves with natural objects to create personal, recognizable imagery that breaks the wall between the screen and the landscape beyond it. On a wall-mounted iPad next to a stone tablet, we see a cursor navigating around a stock image of a desert, laboriously searching for clickable-links that may lead to a new experience. Newman's work in Nearly Not There offers seemingly unlimited potential for discovery and further adventure, but that is quickly subverted by the familiar disappointment and boredom of unanswered messages and unfulfilling visual teasers.
As tensions to resolve the yearning for place, belonging, and contentment rise, a rippling effect of uneasiness moves through and towards the human body, technology and the natural world. Alternating between blunt and poetic, Newman and Odum give physical shape to the formlessness of this longing. Pointing to the impossibility of defining the shifting shapes of cultural and personal desire, Nearly Not There provides earnest gestures towards reconciling the physical, fantasized, and digital worlds."
——————–
Painting Library: Work by John Gonzalez

When: On view through August 11, 2017
Where: Essex Art Center, 56 Island Street, Lawrence, MA 01840
How: Official Website
What/Why: "Considering the product of labor as the language of a 21st century society that is organized by financial markets and global commerce, how can creativity or the act of making artwork sustainably fit within a capitalist framework? And for that matter, if not for its monetary value, how is the value of expression determined?
Painting Library includes 20 new paintings created specifically for this exhibition. Hanging on the walls of the Beland Gallery in a grid, the works are available for visitors to borrow from the collection. Each 10 x 8 inch work is created to be loaned to patrons of the gallery and the community of Greater Lawrence, who are then invited to enjoy the works by re-hanging them in their places of residence, work, or leisure. Included, as part of the show, is a binder where the names of visitors appear next to their borrowed works.
"Artwork" is what we call the product of our creative efforts. How, and with whom it is made and exhibited, have been at the center of John Gonzalez' recent work. Much of this work involves collaboration, with individuals and institutions, as a central mechanism to examine these questions. In this sense, for John Gonzalez, the art object points to its labor, not only within its construction, but also in its presentation. The context of where and how these objects are shown have an equal expenditure of resources and time associated with their exhibition, ultimately influencing their value.
Painting Library should then offer a possibility for us to interrogate the labor relationship within how we choose to see this show and potentially ask what the value of these works might be within a the context of our everyday lives."
——————————–
Artist Residency 2017
When: On view through July 29, 2017 (residency duration)
Where: Gallery 263, 263 Pearl Street, Cambridge, MA
How: Official Website
What/Why: "ARTISTS IN RESIDENCE: Emily Brodrick | Kwang Choi | Kelly Knight | Daniel Zeese
Cambridge, MA — Gallery 263 is pleased to announce the four artists selected for our Summer 2017 Artist Residency Program: Emily Brodrick, Kwang Choi, Kelly Knight, and Daniel Zeese. This year's cohort represents a variety of creative trajectories that intersect in their engagement with fiber media. Each artist's practice holds a unique connection to fiber – some are just beginning to embrace it, some are hoping to push their fiber practice in new directions, and others are looking to branch out, away from fiber, towards other sculptural, 2D, or time-based media. Outside of their shared interest in yarn, thread, garments and textiles, the artists come from diverse backgrounds, work in disparate ways, and grapple with a variety of questions about what it means to be human, have a human society, a human history, and human hopes and dreams.
Interspersed into the Residency are two public critique sessions, during which we will discuss process, intention, and resolution. After six weeks in the studio, the artists will showcase new and in-progress works during the final week of the Residency.
Visitors are welcome to stop in to Gallery 263 and chat when the Artists in Residence are working throughout the Summer."
————————
Derek Hoffend // Wave Studies // Opening Reception
When: Saturday July 15, 6 PM – 10 PM
Where: Thomas Young Gallery, 516 E 2nd St, Boston, Massachusetts 02127
How: Official Website
What/Why: "Derek Hoffend is a visual and audio artist who creates interactive sound-sculpture installations and electro-acoustic music.
His work explores sound as a medium intersecting with physical forms, structures, bodies, light, and spaces to create immersive and participatory experiences for viewers. Fusing elements of sonic, electronic, digital and physical media, his work combines acoustic, recorded, and generative audio processes with objects and environments, and emphasizes relationships between sensory phenomena and perception."
————
Bastille Day

When: Friday, July 14, 2017, 6pm-11pm
Where: French Cultural Center, at Marlborough Street (between Berkeley and Clarendon)
How: Official Website 
What/Why: "French Cultural Center, at Marlborough Street (between Berkeley and Clarendon)

Bastille Day returns to Marlborough Street and will transport you to France with the most authentic music, food, drinks and atmosphere! Back Bay's beautiful Marlborough Street will be blocked off between Berkeley and Clarendon Streets to accommodate 2,000 revelers dancing in the street. Delicious French food from some of Boston's best French restaurants and drinks, including beer & wine, will be available for sale. There will also be activities for children from 6:00 PM – 8:00 PM, so the whole family can enjoy the party. With live music and dancing in celebration of community, cultural diversity, this annual event celebrates friendship between nations. 
—————–
False Confessions

When: Friday, Jul 14 5:30 pm/ Saturday, Jul 15  4:30 pm
Where: Museum of Fine Arts, Boston, 465 Huntington Avenue, Boston, MA 02115
How: Official Website 
What/Why: "The last film directed by the late Luc Bondy was adapted from a hit play of the same name, directed by Bondy himself. Three darlings of the French stage and screen—Isabelle Huppert, Louis Garrel, and Bulle Ogier—shot the movie version during the day while performing the same play in the theater by night, resulting in a self-reflexive piece of cinema that blurs the line between theater and film. Huppert commands the screen as Araminte, the wealthy widow who unwittingly hires the smitten Dorante (Garrel) as her accountant. Secrets and lies accumulate as Dorante schemes to manipulate the good-hearted Araminte into falling for him. Ogier delivers a memorable turn as Araminte's mother, who suspects the young man's intentions but wants to push her daughter into the arms of an aged Count (Jean-Pierre Malo)."
—————–
Third Thursdays: Great Outdoors

When: Thursday, July 20, 5:30 PM
Where: Isabella Stewart Gardner Museum, 25 Evans Way, Boston, MA 02115
How: Official Website 
What/Why: "Celebrate the great outdoors this month at the Gardner with a drink in our exterior gardens, an eco-friendly craft, and roots music by the Boston-based band Damn Tall Buildings"
—————–
An Inventory of Shimmers: Objects of Intimacy in Contemporary Art

When: On view through July 16, 2017
Where: MIT List Visual Arts Center, 20 Ames Street, Bldg. E15, Cambridge, MA 02139
How: Official Website 
What/Why: "An Inventory of Shimmers: Objects of Intimacy in Contemporary Art brings together a group of twelve international artists to examine the recent multidisciplinary turn towards affect by focusing on art works that explore how bodies are shaped, modified, or affected by the intensity of their interaction. Many contemporary artists engage with modes of address and content that is tethered to affect, yet at the same eschew sentimentality and expressivity. The exhibition presents works that variously investigate our intimate relationships with objects; works that act as vehicles for affective engagement or transactions of desire, including objects that carry the traces of things we can't see but have to trust, intuit, or perceive in ways that are not related to vision or hearing; and works that are engaged with actions of interpersonal care, trust, intimacy, or love."
—————–
Cristina Rosa Nelson: Ikonoplastic

When: July 7 through August 31, 2017
Public Reception: Thursday, July 13, 5:30-7:30 PM.
Where: Jamaica Plain Branch of BPL, 30 South Street
Boston, MA 02130
What/Why: "The library is open Monday-Wednesday 10-6, Thursday 12-8,
and Friday-Saturday 9-5 (closed Sundays). The exhibition space is located on the lower level."
————–
Thomas Darsney: Fabric & Flesh

When: On view through September 01, 2017
Where: Childs Gallery, 169 Newbury Street, Boston, MA 02116
How: Official Website 
What/Why: "Established in 1937 on Newbury Street in Boston's Back Bay, Childs Gallery holds one of the largest inventories of oil paintings, drawings, watercolors, prints and sculpture in the United States. We actively service collectors, artists, estates, and corporate clients throughout the country in the buying and selling of fine art, and have placed exceptional works in major museums nationwide, such as the Metropolitan Museum of Art in New York, the National Gallery in Washington DC, Boston Museum of Fine Arts, Art Institute of Chicago, Minneapolis Institute of Arts, and the Los Angeles County Museum of Art. Childs Gallery has a long history of scholarship, including more than 70 years of gallery publications represented in almost every fine arts library in the country. The combination of the breadth of our offerings and depth of expertise – including an extensive in-house research library – has contributed to the longevity of our success, with client service of equal importance. Our extensive holdings are particularly appealing to the eclectic tastes of today's art lovers, as it's the collector's eye, not the historic period or medium, that makes for a cohesive and personally satisfying collection."
—————–
Clive Moloney: Breathe. Pause. Breathe.
When: On view through July 30, 2017
Where: Contemporary Arts International, 68 Quarry Road, Acton, Massachusetts 01720
How: Official Website
What/Why: "Breathe, pause, Breathe", a large scale sculptural, kinetic installation with multi-media projection in the Gallery and in the main Hall, Clive Moloney is creating an environment consisting of skin, air and a life support machine. The life support machine sustains a closed system in perpetual motion and attempts to breath life into pseudo organic entities. Air gives form to and animates these entities, also know as inflatable latex sculptures. Additionally this habitat contains site specific skin sculptures, bulging walls and light sources, all created to slow the viewer. A frozen moment, a state of becoming, subliminal decay and perpetual motion create a slowness within the environment
Latex is an organic material which decays very slowly over time. Using latex allows me to create life like pseudo organisms with very zoomorphic or anthropomorphic physical characteristics. The latex in the inflatable sculptures acts like a skin similar to our own. Human skin is paradoxical, it is a barrier yet it's porous, it's internal and external. We touch and are touched simultaneously. Because the inflatables consist of only skin and no 'flesh' beneath, we perceive an ever changing form and not matter. Something Buddhists might call 'Rupa'.
The life support machine (a motor, wooden gears, conveyor belt and bellows pump) actively inflates and deflates several latex inflatables and circles back on itself to also inflate part of the machine. These 'non human forms' are not created in a direct manner. By using a particular process I am giving up a huge degree of control and allowing the form to emerge organically. Ultimately the air creates the form. I eventually give up complete control to the machine but only after I configure it. In other words i attempt to remove myself (as Dr. Frankenstein did from his wretch), unlike Frankenstein I am interested in observing my wretch perform."
————————
ArtScience Converged: Asha Tamirisa & Jake Meginsky
When: On view beginning July 17, 2017
Where: Le Lab Cambridge,  Le Laboratoire Cambridge, 650 East Kendall Street , Cambridge, MA 02142
How: Official Website 
What/Why: "As part of ArtScienceConverged, the 24th Experiment of Le Laboratoire –– which offers experiences aimed at sparking creative action around a sustainable and inclusive future –– we invited two sound artists to create original works for one of the great areas of mystery and exclusion in our culture –– the restroom.  Asha Tamirisa and Jake Meginsky each created a sound experience within an ArtScience restroom to explore these themes, and we invite all of our guests to explore their sound in the restroom that matches their gender identity."
——–
Say hi:
I think I caught all of your emails, but if I missed a #bosarts happening, let me know!
New news next week, stay sweet, enjoy the weekend, #goseeart! ♥