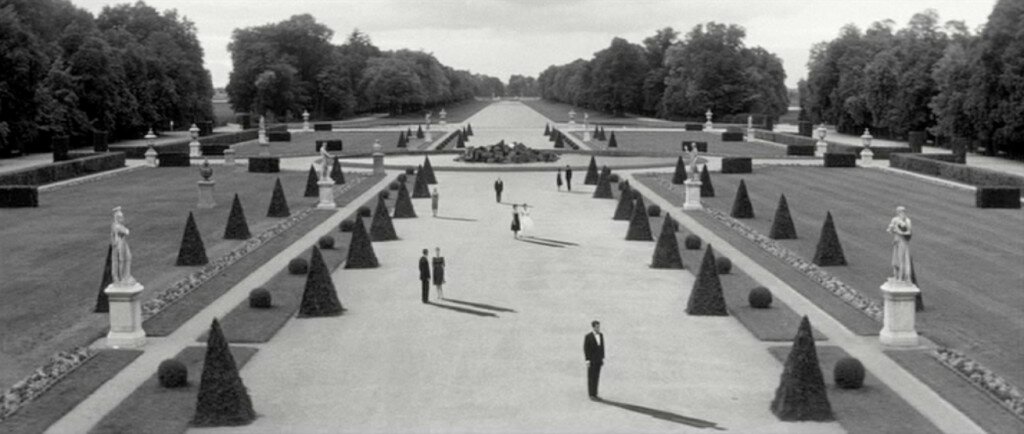 field trip x dualities & binaries x under astral skies
—————————-
Field Trip

When: On view through February 21st, 2015
Opening Reception: Thursday February 05, 2015 6-8PM
Where: Nave Gallery Annex, 53 Chester St, Somerville, Massachusetts 02144
How: Official Website
What/Why: "Nave Gallery Annex is pleased to present Field Trip, a group show comprising 11 artists from Boston's Fort Point Channel, New England's oldest artist Community. The artists chosen for this show combine a wide range of styles, ideas and subject matters. Working in photography, painting, digital design and video, the artworks exemplify the diverse neighborhood, which is going through a huge transformation. Once home to hundreds of artist studios, the past ten years have seen all but the artist owned buildings converted into office space and high end restaurants. Fort Point was even renamed "The Innovation District" by the late Mayor Thomas Menino, but to these artists, some whom have lived in the neighborhood for 30 years, it will always remain Fort Point Channel."
———————
Talking About Matisse

When: Thursday, February 5at 7:00pm – 9:00pm
Where: New Art Center, 61 Washington Park, Newton, Massachusetts 02460
How: Official Website
What/Why: "Join us for this informal conversation about one of the most influential artists of the twentieth century. NAC Faculty member and artist, John Murray, will talk about Matisse's innovative styles, and how he altered the course of modern art and still affects young generations of artists."
———————
Artist Talk at FPAC Gallery with Ariel Freiberg

When: Friday January 30th, 2015, 6:30-7:30PM
Where: Fort Point Arts Community, 300 Summer St, Boston, Massachusetts 02210
How: Official Website
What/Why: "Please join us at the FPAC Gallery for an artist talk in conjunction with our current exhibit Chora, featuring work by Ariel Freiberg and Filiz Emma Soyak. Ariel Freiburg will engage in a dialogue with Afshan Bokhari, Audrey Goldstein, and Trevor Smith on ideas inspired by the exhibition."
———————
Under Astral Skies

When: On view through February 14th, 2015
Opening Reception: February 7th 5-8PM (note: next week!)
Where: 555 Gallery, East 2nd Street, Boston MA 02127
How: Official Website
What/Why: "With Under Astral Skies 555 Gallery presents five bodies of work exploring our fascination with the night sky. Fireworks and moon light from Jim Nickleson, the vast, soaring Milky Way from Christopher Wright, stratospheres of dust and detritus from Corinne Schulze and "re-used" light from Amy Friend all get us thinking about and experiencing the stars and the moon, real or imagined in a sparkling symphony of light to guide us through dark winter nights ahead. "
———————
Drawing the Line

When: On view through March 20th, 2015
Opening Reception: Tuesday February 3 from 5-7:30pm
Where: Atlantic Wharf Gallery, 290 Congress St, Boston, Massachusetts
How: Official Website
Cost: Free / RSVP here
What/Why: "Please join us for a reception celebrating FPAC's latest exhibit at Atlantic Wharf Gallery, Drawing the Line, on Tuesday February 3 from 5-7:30pm
Drawing The Line is an exhibition of drawings by seventeen FPAC member artists. The show includes traditional approaches to drawing, such as graphite, silverpoint, ink, and pastel as well as digital drawings and needlework. On view January 26—March 20, 2015.
Guest juror: Stephanie Walker, Walker Contemporary"
———————
Opening Reception: Kaleidoscope and Jamal Thorne

When: On view February 05 – March 1st, 2015
Opening Reception: Thursday, February 5at 6:00pm – 8:00pm
Where: Uforge Gallery, 767 Centre St, Jamaica Plain, Massachusetts 02130
How: Official Website
What/Why: "UFORGE Gallery presents two new exhibitions for February: a group show titled "Kaleidoscope" and a spotlight on artist Jamal Thorne titled "Dualities and Binaries."
"I've handled color as a man should behave. You may conclude that I consider ethics and aesthetics as one."—Josef Albers. A pioneer in the field of color theory, Albers taught the importance of color relations in art, focusing on how certain colors affect our perception. For him, this was the most important element within a work of visual art. Depending how they are employed, colors blend or battle, vibrate or settle, and different hues may evoke certain moods or feelings or memories. While many artists have embraced grayscale and subdued palettes in their practice, for this open call exhibition UFORGE Gallery requested that artists submit their most colorful and vibrant artworks. They responded with paintings and photographs, abstractions and realisms, and various in-betweens, all bursting with color.
The gallery will also be displaying the work of innovative draughtsman Jamal Thorne, a teacher at UFORGE's partner institution, the Eliot School of Fine & Applied Arts in Jamaica Plain. Schooled at Northeastern and the SMFA, Thorne blends pop culture, history, portraits, landscape, nature, and surrealism into enticing mash-up drawings and mural installations. He is especially interested in how people and objects oscillate between different identities, saying, "In my work, I attempt to explore visualization of an individual's multiple identities and the different uses or identities attached to objects based on individual interaction." His monochromatic drawings are a delightful juxtaposition with the works on view in "Kaleidoscope," setting off the colors with his graphite interplay of light and shadow. One of the pieces included is an original mural created just for this exhibition.
"Kaleidoscope" and "Jamal Thorne: Dualities and Binaries" are both on view from February 5th through March 1st, 2015, with a joint reception to be held on Thursday, February 5th from 6-8 PM."
———————
Open Studios & Gallery Reception for On Kyeong Seong Solo Show

When: Saturday January 31st, 1:00pm – 5:00pm
Where: The Zeitgeist Gallery & Studios, 222 Cabot St, Beverly, Massachusetts 01915
How: Official Website
What/Why: "Join the Zeitgeist Gallery (The Zeitgeist Gallery & Studios) for the gallery reception party for the Solo Exhibition of our 2014 Emerging Artist Award Recipient, On Kyeong Seong & Open Studios!"
———————
SEVEN: A Performative Drawing Project –Samantha Fields

When: On view through March 28th, 2015
Opening Reception: Friday January 30th, 2015, 7-9PM
Where: Montserrat College of Art, 23 Essex St, Beverly, Massachusetts 01915
How: Official Website
What/Why: "If you find yourself in Beverly, Massachusetts, I will be participating in "Seven," a process-based drawing/installation project at Montserrat College of Art. My project "drawn out" consists of deconstructing manufactured printed cloth thread-by-thread, and re-weaving it, over the course of seven days. I will be working/performing in the gallery Monday, January 29th through Sunday, February 1st. On most days I will be there from 10:00am-3:00pm and 5:00pm-9:00pm, so please drop by! The reception and short artist talk will take place from 7:00pm-9:00pm on Friday, January 30th."
—————–
Say hi:
EMAIL | TWITTER | FACEBOOK | INSTAGRAM | PINTEREST
"Edit your life frequently and ruthlessly. It's your masterpiece after all." ― Nathan W. Morris
BONUS GIF (was lolling alone on the train when I saw it)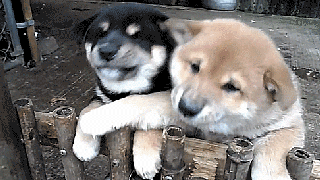 I will be the best fri..
TGIF. ♥