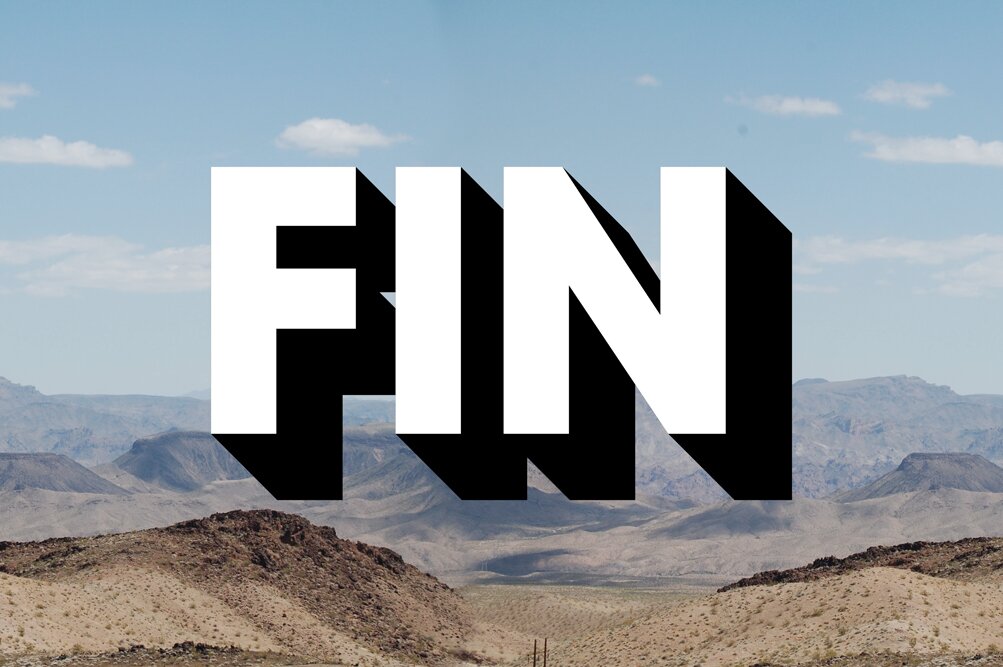 views x the song cave x anticipation
SEVEN |||: A Performative Drawing Project

When: On view through March 28th, 2015
Where: Montserrat Galleries, 23 Essex St, Beverly, Massachusetts 01915
How: Official Website
What/Why: "Montserrat Galleries has invited seven artists to draw directly onto the seven walls of Montserrat Gallery over the course of seven weeks. Highlighting the ways the artists' bodies and gestures activate the gallery space, this project celebrates the performative aspects of drawing and the individual nature of each artist's process. SEVEN challenges traditional definitions of drawing, inviting artists of to mark-make in a variety of disciplines including performance, video and textile.
The gallery will act as an open studio over the course of each artist's week-long residency, students and guests are welcome to come in.
Upcoming:
January 19 – 23: Kenji Nakayama
Opening Reception Friday, January 23, 7-9p
January 26 – 30: Samantha Fields
Opening Reception Friday, January 30, 7-9p
February 2 – 6: Christopher Mir
Opening Reception Friday, February 6, 7-9p
February 9 – 13: Adam Miller
Opening Reception Friday, February 13, 7-9p
February 16 – 20: Mark Hoffmann
Opening Reception Friday, January 20, 7-9p
February 23 – 27: Nadia Westcott
Opening Reception Thursday, February 26, 7-9p
—————-
Action Kits

When: On view through April 05, 2015
Opening Reception: Friday January 23, 6-8PM
Where: Boston Center for the Arts, 539 Tremont St, Boston, Massachusetts 02116
How: Official Website
What/Why: "ACTION KITS is an exhibition based on interaction and experience. Visitors are invited to activate and explore the works in this show.
To create these interactive systems, five artists were paired with five South End-area professionals. Each professional was asked five questions about his or her working methodologies and philosophies. The artists then translated these answers into ACTION KITS. The completed ACTION KITS are on exhibit in the gallery alongside the original questions and answers.
Designed for interaction and collaboration, these ACTION KITS are activated by the visitors' engagement. Members of the public can play, experiment and open their own inquiries within the dynamics of these systems. They are encouraged to find narratives that test their expectations and create new experiences.
In this exhibition, process is both a means and an end—generating experiential scripts for communicating a wide range of ideas."
—————-
Chroma

When: On view through February 14th, 2015
Opening Reception: January 23rd, 7-9PM
Where: Gallery 263, 263 Pearl St, Cambridge, Massachusetts 02139
How: Official Website
What/Why: "In "Chroma", 31 talented artists from across the United States wield color to its full intensity in varying medium, scales, and shapes, ranging from subdued tones to riotous vibrancy. Gallery 263 invites you into this luscious world during Winter 2015 to discuss, wonder, and soak up the saturation we've gathered for you.
Gallery 263 is grateful for Lynda Schlosberg's guidance and support in the selection of Chroma. Schlosberg is a Boston-based abstract artist, whose painting practice is complimented by her background as a graphic designer and photographer."
—————-
Staff & Co.

When: On view through January 2015
Opening Reception: Friday January 23rd, 2015 7-9PM
Where: Voltage Coffee & Art, 295 3rd St, Cambridge, Massachusetts 02142
How: Official Website
What/Why: "Our annual Staff & Co show is up! Come by this Friday, January 23rd for our opening reception. Work is up by Ethan Hamby, Katie Gelin, Lucy Valena, Sarah Gay-O'Neill, Chris O'Neill, Katie Castelli, Amanda Laurel Atkins, John Savoia and Emily O'Neill. Works range from block prints, wood sculputures, transcribed poetry, photography and more!"
—————-
The Song Cave: Boston

When: On view through February 21st, 2015
Opening Reception: January 24, 6 – 9 pm
Where: kijidome, 59 Wareham St Suite 1A, Boston, Massachusetts 02118
How: Official Website
What/Why: "For the month of February, kijidome has invited small press The Song Cave to inhabit our space and curate an exhibition.
Beginning in 2009 as a hand-made chapbook series focusing on long poems, The Song Cave published emerging and established poets side-by-side, drawing attention and new readers to both. In 2013, the press began publishing full-length books, beginning with A Dark Dreambox of Another Kind: The Poems of Alfred Starr Hamilton. The subsequent books range from debut poetry collections, art criticism, and translations of Latin poetry. In order to support the publication of these books and help raise funds for the publication of future books, various artists, including Kim Gordon, Richard Prince, Josh Smith, R.H. Quaytman, Eileen Quinlan, and more, have donated special limited-edition prints for the press to sell. The Song Cave is run and edited by Ben Estes and Alan Felsenthal.
The Song Cave: Boston will exist as a kind of pop-up shop in the gallery, featuring all of their titles (including all out of print chapbooks) and a selection of the fundraising prints. Along with publications, The Song Cave will also exhibit the work of two artists: Mary Manning and Mariah Dekkenga. "With a certain emphasis on the human impulse to make and record, we also hope to cement into the world the gesture of generosity, love, elegance and quiet confidence that we, as The Song Cave, see in all of this work."
—————-
4th Annual Glovebox Short Film & Animation Festival

When: Sunday January 25th, 1pm onward
Where: Brattle Theatre, 40 Brattle St in Harvard Square, Cambridge, Massachusetts 02138
How: Official Website
Cost: Tickets are $5 per section of $25 for the day and can be purchased on brattlefilm.org beginning 1/6/2015
What/Why: "Now in its 4th year, the Glovebox Short Film & Animation Festival is a rising star among indie animators and filmmakers, predicting the most talented up and coming artists. In 2011, the festival showcased a music video by Mr. Little Jeans who later scored a spot on the Iron Man III soundtrack and 2013 the festival awarded the "Best in Show" award to Laurent Witz and Alexandre Espigares for their animation Mr Hublot. The film later won an Oscar and Glovebox could not be more excited or the talented team. Don't miss out on seeing or exhibiting in this avante -garde and grass-roots film festival."
—————-
Three Views

When: On view through February 20th, 2015
Opening Reception: Monday 5:30pm – 7:30pm
Where: Brant Gallery at Massachusetts College of Art and Design, 621 Huntington Ave 3rd Floor, South Building, Boston, MA
How: Official Website
What/Why: ""Three Views" contrasts the work of three distinct artists, each working in different visual media. Emily Belknap's drawings explore the paradoxical nature of landscapes in transition where beauty is conflated with health and maintenance with care. Julie Miller's video animations use imagery and synchronicity that come into and out of focus at irregular intervals, teasing at our visual perception. Remi Thornton's photographs convey a sense of anticipation, creating the impression that we're on the cusp of witnessing an event, which could be odd, frightening or even supernatural."
—————-
PULSE  :  Faculty Exhibition

When: On view through April 10, 2015
Opening Reception: Wednesday, January 28th at 5:00pm
Where: Cantor Art Gallery College of the Holy Cross, 1 College St, Worcester, Massachusetts 01610
How: Official Website
What/Why: "The Cantor Art Gallery at the College of the Holy Cross will exhibit new work by full and part time faculty artists Amy Archambault, Michael Beatty, Rachelle Beaudoin, Matthew Gamber, Randy Garber, Roger Hankins, Cristi Rinklin, Susan Schmidt, Leslie Schomp, Marguerite White and Amy Wynne."
—————-
Salon: Otto Piene and The Medium is the Medium

When: Wednesday, January 28at 7:30pm – 9:00pm
Where: Boston Cyberarts Gallery, 141 Green St., Jamaica Plain, MA
How: Official Website
What/Why: "For more than ten years Fred Barzyk was the Director of WGBH's New Television Workshop. This groundbreaking program started with the production of The Medium is the Medium, the first time in the U.S. that artists were allowed in a broadcast television station. The artists included Allan Kaprow, Nam June Paik, Otto Piene, James Seawright, Thomas Tadlock and Aldo Tambellini. Each produced a short experimental video and Otto Piene's Electronic Light Ballet is in the present exhibition, Otto Piene & Electronic Art in New England. Boston Cyberarts Director George Fifield will sit down with Barzyk and discuss this prescient program and Barzyk's subsequent involvement with the most cutting edge artists of the time followed by a Q&A."
—————-
Say hi:
EMAIL | TWITTER | FACEBOOK | INSTAGRAM | PINTEREST
The times they are a changin'
My tiny project for next summer is finally gaining traction and momentum.
Exxxciting things in the works–will shout it from a mountaintop soon. ♥