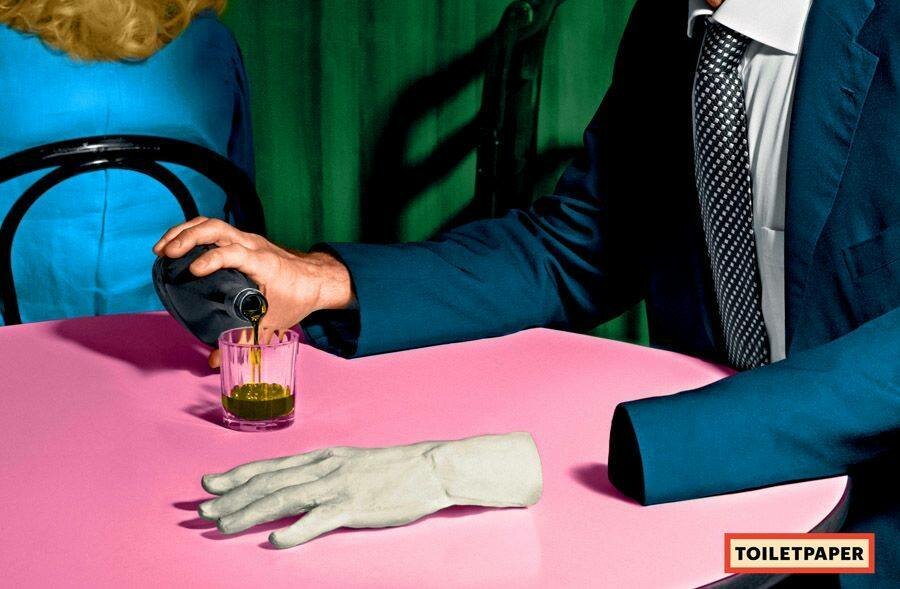 likely stories x standard deviations x the power of negative thinking
————-
Likely Stories

When: On view through February 20th, 2015
Opening Reception: Friday January 16th, 7-9PM
Where: 13 Forest Gallery, 167 Massachusetts Avenue, Arlington, MA 02474
How: Official Website
What/Why: "For me, painting is a search for visual representation of a world inhabited by characters beautiful and appealing, comical and at times repulsive. My work has always contained hybrid shapes and personages existing either in reality or my imagination. As long as I can remember, creatures both terrifying and humorous have been a part of my life and work. Monsters, ghost stories, horror movies and dreams have fascinated me since childhood and now serve as reference points. Other resources include mythologies, folklore, fairy tales and sci-fi movies filled with hybrid creatures and shape shifters."
———–
The Power of Negative Thinking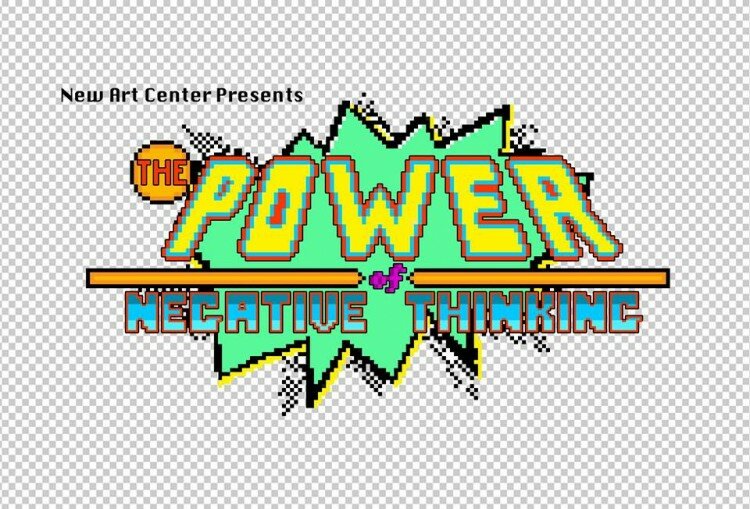 When: On view through February 21st, 2015
Opening Reception: Friday January 16th, 6-8:30PM
Where: New Art Center, 61 Washington Park, Newton, MA
How: Official Website
What/Why: "The New Art Center is pleased to announce the opening of The Power of Negative Thinking, an exhibition celebrating the joys of pessimism and the virtues of criticality. The seven featured artists address some of the more unpleasant aspects of life, in seemingly delightful ways. They all create work that in some way challenges societal notions of happiness, either through humor, avoidance, or direct confrontation.
The exhibition hosts an array of media including painting, sculpture, video, photography, installation, and video games. Each work expands upon simplistic interpretations of negativity as dark and miserable by embracing criticality through an intelligent, and often humorous, lens. These dynamic and intriguing projects reject the high value of happiness in our service-based economy and portray pessimism as a charming reality, rather than an inexcusable character flaw. The work on view does not hide from anxiety or despair, rather, it boldly advocates for the acknowledgment that not every glass is meant to be half full."
———–
Boston Does Boston 8

When: January 17th-18th, 2015
Opening Reception: Saturday January 17th, 2015 6-8PM
Where: Proof Gallery, 516 E 2nd St 2nd Fl, Boston, Massachusetts 02127
How: Official Website
What/Why: "DEREK HOFFEND
AMY JORGENSEN
HEATHER KAPPLOW
BRADFORD RUSICK
SANDRINE SCHAFFER
ANDI SUTTON
Now in its eight annual iteration, Audrina Warren, Proof's Assistant Director, invited three Boston-based artists to exhibit their work. These artists each invited another artist, with whom they share interests, to exhibit work alongside. The resulting exhibition displays a range of styles and materials, highlighting the diversity of the Boston arts community"
———–
Pyromania

When: On view through January 24th, 2015
Where: Atlantic Works Gallery, 80 Border Street, Top Floor, Boston, Massachusetts 02128
How: Official Website
What/Why: "Pyromania, an idea so exotic that we need to reach beyond English to the language of archetype to contain it. In a group show this January 9th-24th, gallery members will explore its meaning in permutations ranging from hearth and home to smoldering libido to Miltonian abyss.
And you thought only firemen were closet pyromaniacs…"
———–
Self-Portraits not #Selfies exhibition

When: On view through March 17 2015
Opening Reception: Friday January 16th, 5:30-7:30PM
Where: Panopticon Gallery, 502C Commonwealth Ave, Boston, Massachusetts 02215
How: Official Website
What/Why: "A popular thing among people with camera-enabled cell phones over the past few years has been their ability to create #selfies. This is a relatively new term to define an instant self portrait. The act of self portraiture isn't new. Some are elaborate and have props, some are abstract, some are in grand settings, while others might be created using just a simple back drop.
Is there a difference between self portraits and #selfies? In our upcoming exhibition that will be on display from January 16-March 17th, we have chosen 11 artists who have spent time focusing the camera on themselves. These artists include Stephen Sheffield, Alicia Savage, Alexa Torre, Bill Franson, Agnieszka Sosnowska, Laura Knapp, Greg Norstrom, Cori DiPietro, Jenna Stebbins, Orianna Reardon, and Meredith Abenaim."
———–
In Between the Lines

When: On view through February 27th, 2015
Opening Reception: Friday January 16th 7:00pm – 11:00pm
Where: LOT F GALLERY, 145 Pearl St, Boston, Massachusetts 02110
How: Official Website
What/Why: "Jamie O'Neill is opening Lot F Gallery in 2015 with a solo exhibition of his new realistic paintings. "Between the Lines" will run at the Boston-based gallery from January 16th to February 27th. With his sharp detail, his compositions give the illusion of texture, and have "real life" qualities through his application. In this exhibit Jamie brings together a few different bodies of work, which together carry a blue collar, working class motif.
Decaying city settings and buildings adorned with graffiti hang next to paintings of sea-weathered boats docked in Gloucester's moody waters. Gritty, rusted boxcars in a range of colors sits on tracks, and almost pop off of the canvas. Each freight has its own company name and sometimes logo. Jamie pays homage to the iconic freight train imagery and branding, his love for graffiti and in a new series pairs these trains with iconic cannabis strains. Jamie highlights the power of these images, the names and branding behind them in this lighthearted and powerful series. In Between The Lines demonstrates Jamie's attention to detail and skill as a painter as well as his knowledge and passion for his subject."
———–
Annual Alumni Exhibition: Opening Reception

When: On view through January 2015
Opening Reception:  Saturday January 17th 4:00pm – 7:00pm
Where: Montserrat Galleries, 23 Essex St, Beverly, Massachusetts 01915
How: Official Website
What/Why: It's time for the Annual Alumni Group Exhibition featuring small works in the 301 Gallery with Opening Reception on Saturday, January 17, 4-7pm, in the 301 Gallery! Help us to spread the word!
The Exhibition features works of art created by over fifty Alumni. From recently graduated to established artists and curators; the alumni featured find themselves in various stages of their careers, looking towards the future. This multi-disciplinary exhibition is a reunion of sorts, bringing alumni of all ages and from all across the country together to bond over shared experiences as artists."
———–
Standard Deviations by Sandra Erbacher

When: On view through February 14th, 2015
Opening Reception: Saturday January 17th, 6-9PM
Where: GRIN, 60 Valley St Apt 3, Providence, Rhode Island 02909
How: Official Website
What/Why: "Bureaucracy, Def:
An administrative or social system that relies on a set of rules and procedures, separation of functions and a hierarchical structure in implementing controls over an organization, government or social system.
Sandra Erbacher's latest works examine the institutional as an abstract, formless, and bureaucratic entity. The objects incorporated in her work, whether photographic or sculptural in form are typically found within an institutional setting: an ordinary office plant, cream-coloured carpeting, a standard beige box fan, or a uniform, avocado green wall-mounted telephone. The sole purpose of the existence of these objects seems to be to organize human activity, to maximize efficiency, maintain order and thus aid in the imposition of a rule-based hierarchical system of rational control.
What happens though, if said objects refuse to conform to their standard mode of operation? This is the question at the heart of Erbacher's inquiry. Her objects are activated through material interventions and, as a result, display a rebelliousness that could potentially pose a threat to the institutional order: A carpet covering a gallery wall with an anarchy symbol shaved into its fibres; a larger-than-life photograph of a small box fan filled with concrete; and an HVAC system that emits a muffled version of Roxette's ʻDangerous'. Instead of promoting an efficient work-flow, Erbacher's objects are unruly. They break down, become dysfunctional and fail to fulfil their purpose. Yet it is exactly their failure that holds their potential to subvert the systems and structures they are supposed to perpetuate from within."
———–
Donna Forma: Sculpture

When: On view through January 31st, 2015
Where: EBK Gallery, 218 Pearl Street, Hartford, CT
How: Official Website
What/Why: "
We all carry secrets
Knowingly, unknowingly
One hardly ever unearths completely
After years of "knowing" we often learn more
Not unlike a plant, the roots and dirt
The very structure that carries the food and gives foundation
Often is not seen.
We all place such importance and seriousness
On our thoughts
Thoughts which come and go
Stream of consciousness
Some revealed
Others held
A containment
All to go back to the earth
As it should be
All, forgotten. -D.F."
———–
Say hi:
EMAIL | TWITTER | FACEBOOK | INSTAGRAM | PINTEREST
Time to go!
Did you know MFA is free on Monday?
May update this wrap-up with other findings throughout the day, so keep your eyes peeled.
Enjoy your (hopefully) 3 day weekend. Stay sweet! ♥