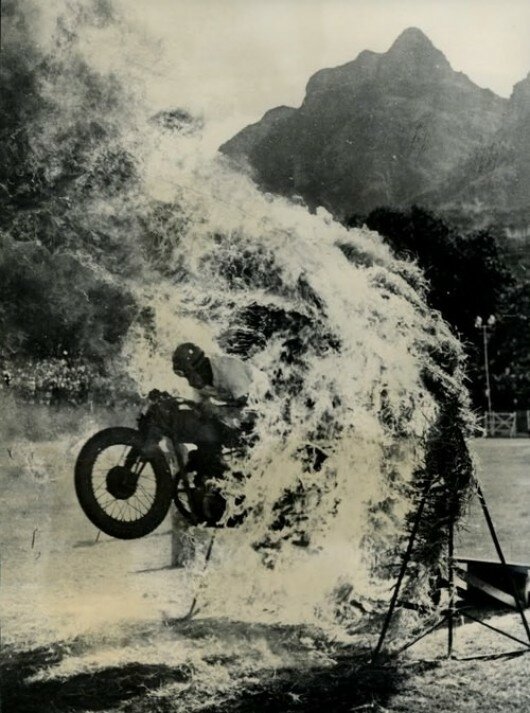 bonnie & clyde x fundraisers & sign painters x odysseys & astronauts x awakening & revisiting
————————–
Glovebox Fundraiser for the Arts
(picture from the 2011 Glovebox Film Festival)
When: Thursday, November 17th, 6:00pm – 10:00pm
Where: West End Johnnies, 138 Portland Street, Boston, MA
How: Official Website
What/Why: "You're Invited! Support the arts with Glovebox at West End Johnnies, November 17th from 6:00-10:00 pm. Bid on hot auction items and be introduced to local Boston artists. Fancy new art for your digs? A rock star haircut from Shag? Or perhaps lessons from one of Boston's best bartenders, Frank Reardon? That's just a taste of what you can bid on at the Glovebox Fundraiser. Bring everyone!
$10 suggested donation: art by local artists: silent auction from 6-8PM: cash bar: dj david day & guests
Glovebox, Inc. is a non–profit, 501(c)3 arts organization. Funds donated to Glovebox directly support art programs, exhibitions, education and events in YOUR community. All proceeds are tax–deductible."
———————
The Pre-Vinylite Society Sign Art Show
When: Saturday, November 12 · 8:00pm – 11:00pm
Where: Extension Gallery at Orchard Skateshop, 156 Harvard Ave, Allston, MA
How: Official Website
What/Why: "This unique art show features sign artists and lettering enthusiasts from across the nation who are associated with the Pre-Vinylite Society, a loose network of like-minded letter junkies.
This event is 21+. For those under 21 and anyone else interested in learning more about the craft of hand-painted signs, Josh Luke of Best Dressed Signs will be conducting an informal demo/workshop on the following Saturday afternoon (Nov, 19) at 2pm in the gallery at Orchard Skateshop. Josh will explain the techniques and tools used in making hand-painted signs including basic letter strokes, pattern making, pinstriping, and gold leaf. This demo/workshop is an all ages event."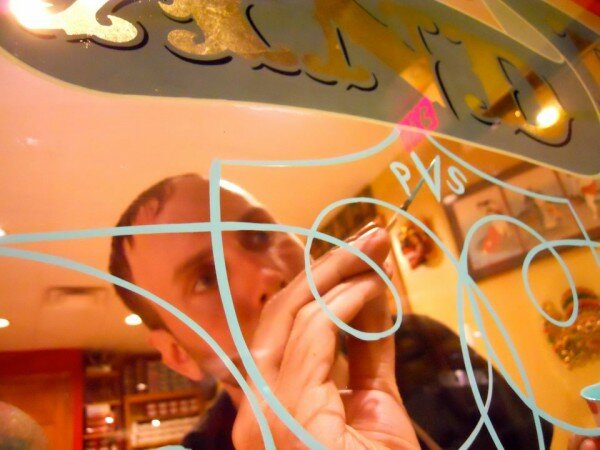 ———————
Saxonville Studios: Fall Open Studios
(Rendeiras Series, Clara Bohrer)

When: November 12-13, 12:00-5:00PM
Where: 1602B Concord St., Framingham, MA
How: Official Website
What/Why: "How do you write a clever, definitive description of a diverse group of artists that has been in the Saxonville area of Framingham for a couple of decades? You don't! You visit our annual "open studio" event to find out about the people who make up one of the Metrowest's most unique group of artists."
———————
Allston Open Studios
(Bonnie and Clyde, BJ Comerford)
When: November 12-13, 12:00-6:00PM
Where: 1 Braintree Street/ 119 Braintree Street/ 20 Rugg Road, Allston, MA
How: Official Website
What/Why: "Open Studios provides an exciting opportunity for visitors to interact directly with artists who create the work. See completed works and works in progress. You can purchase art for sale or commission something new.
This year, approximately 40 artists will show their work in painting, drawing, printmaking, collage, photography, sculpture, jewelry, boutique clothing and accessories, digital art, mixed media, fiber art, water media, ink work, pastels, true letterpress printing, mosaics, egg tempera, custom fit belts, pet portraits, floral design, handmade soaps, soy candles, spa baskets and more! In addition, children are invited to create a mural on a floor to be announced at 119 Braintree Street."
———————
The Awakening
When: On view through December 2nd, 2011
Opening Reception: Friday November 11th, 7:00-11:00PM
Where: Lot F Gallery, 145 Pearl Street #4, Boston, MA 02110
How: Official Website
What/Why: "A Solo Exhibition by Percy Fortini-Wright. Through a wide array of schemes within representational painting and graffiti vernacular I interpret, depict, and decipher the world around and within me. I describe through my process and subject matter a new visual physics were the language and tags become the genetic architectural threads coalescing form and movement.
Using the etheric qualities of spray paint juxtaposed with the physical nature of the calligraphic mark my work investigates spatial relationships of form, subject, line, color, and light. Refreshments will be Provided"
———————
Hans Haacke 1967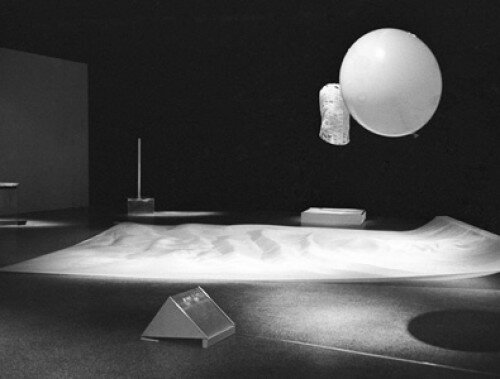 When: On view through December 31st, 2011
Where: MIT List Visual Arts Center, 20 Ames Street Building E15, Atrium Level, Cambridge, MA
How: Official Website
What/Why: "The MIT List Visual Arts Center will present an exhibition that revisits Hans Haacke's 1967 solo exhibition at MIT. Although some photographic material related to the exhibition at the Hayden Gallery at MIT exists (published in The Tech newspaper at the time) no significant documentation or critical text on this important project has ever been produced. The result of intensive research and collaboration with the artist, Hans Haacke 1967 will revisit this significant body of work as well as document part of MIT's historical contribution to contemporary art."
———————
Build Boston 2011 Bash
(Visual Sound, prior work of Dana Woulfe)
When: November 16th, 2011, 6:00-10:00PM
Where: World Trade Center, Harborview Ballroom, 164 Seaport Blvd, Boston, MA, 02210
How: Official Website
Cost: $85
What/Why: Featuring the work of Dana Woulfe & Kenji Nakayama "Join us for the Bash — Build Boston's opening night party will stimulate your senses and spark lively conversations. Transformit and the deCordova Sculpture Park and Museum team up to create an inspiring environment. Sweet Tooth & the Sugarbabies, rising stars from Berklee College of Music, are your entertainment, including a special showcase of their new anthem for Boston. A don't-miss event!"
———————
Streetscape Moments: Photographs of Jamaica Plain
When: On view through December 11th, 2011
Opening Reception: Saturday November 12th, 6:00-8:00PM
Where: Uforge Gallery, 767 Centre St, Jamaica Plain, MA
How: Official Website
What/Why: "Robin Radin's "Streetscape Moments: Photographs of Jamaica Plain" will run from November 10 to December 11 with a public reception held on the November 12, 2011 from 6:00-8:00 p.m at the UFORGE Gallery. Her exhibit will look at the complexities of the relationships between humans and their environment."
———————
Michael Cooper: A Sculptural Odyssey, 1968 – 2011
When: November 12th, 2011 – May 13th, 2012
Opening Reception: November 20th, 2011, 2:00-5:00PM
Where: Fuller Craft Museum, 455 Oak Street, Brockton, MA 02301
How: Official Website
What/Why: "Organized by the Museum of Craft and Design, San Francisco and guest curator Harold B. Nelson. Michael Cooper is best known for his adroitly crafted mixed-media sculpture, works that depict seemingly commonplace objects transformed by the artist's wit, keen insight into human nature, and extraordinary technical facility. His fantastical "vehicles," including pistol-packing tricycles, astoundingly intricate wooden hot rods that don't quite go anywhere, and curiously mobile forms of "furniture," underscore his role as one of the most imaginative sculptors working today."
———————
The New Big is Small
When: On view through January 6th, 2012
Opening Reception: Thursday November 17th, 5:30-8:00PM
Where: FPAC Gallery, 300 Summer Street M1, Boston, MA 02210
How: Official Website
What/Why: "The New Big is Small is a collaborative exhibit where contrast of scales is taken to the extreme. Small works deal with psychic, expansive space in the confines of inches. Large works take the inches of those artists hands and measure them in feet—intimacy at maximal magnification. Alternately abstract, surrealist, conceptual and sensual, the artists here invite you to size us up and join the conversation."
———————
Artists Under the Dome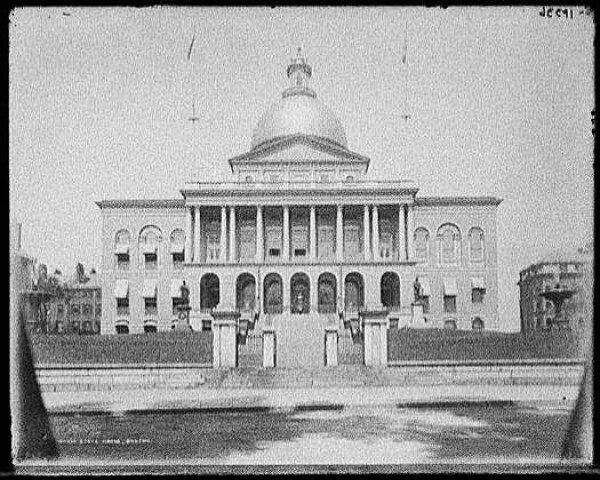 (Recent photo of the State House… 1899)
When: Thursday November 17th, 2011, 10:00AM-3:00PM
Where: Old State House, 24 Beacon St  Boston, MA 02108
How: Official Website
What/Why: "For the fifth time, the Commonwealth of Massachusetts is inviting Massachusetts artists working in all disciplines (visual arts, literary, performing, crafts, new media, etc.) to the State House on Thursday, November 17th to thank them for all they contribute to our state's economy and quality of life. Massachusetts is the only state in the country to have such an event!"
———————
Astronaut: Paintings by Scott Listfield

When: On view through December 2nd, 2011
Where: University Gallery, UMass Lowell South, 71 Wilder Street, Lowell, MA
How: Official Website
What/Why: "Boston-based artist, Scott Listfield, is known for his paintings, all featuring a lone exploratory astronaut lost in a landscape cluttered with pop culture icons, corporate logos, and tongue-in-cheek science fiction references. Inspired by the futuristic cartoons and movies of his youth, he expected to grow up into a world filled with flying cars, lunar vacations, and robot best friends. What we got instead is sometimes a little disappointing. The astronaut in Listfield's paintings represents a visitor from the alternate future of his youth, sent here to our present to uncover the sometimes ugly, occasionally futuristic landscape of today."
———————
Contemporary Cocktail


(Box Drawing 1, Chelsey Tyler Wood)
When: Friday November 11th, 7:00-9:00PM
Where: Montserrat, Student Lounge, Hardie Building, 23 Essex Street, Beverly, Massachusetts
How: Official Website
What/Why: "GUESTS: Painter Chelsey Tyler Wood, Sculptor Elizabeth Alexander, Performance artist Sandrine Schaefer and Art Historian Esther Thyssen
FOCUS: A conversation on contemporary feminism and the space and form of the female body in contemporary art.
REFRESHMENTS: Wine. Glorias. ♥.
Contemporary Cocktail is an informal event hosted in the student lounge, that pairs nationally recognized artists in conversations with faculty. It is designed like a panel discussion, with an emphasis on questions and comments from the audience of students, faculty, staff and community members."
———————
I hope you have a fun weekend. I am fleeing the city and heading back to my little cabin in North Adams.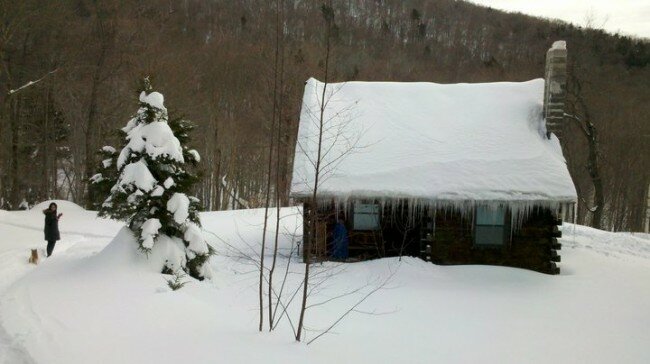 Diva camping.

I can only hope there is little to no cellphone service and I'm forced to hole up with ramen and watch 1 of 5 DVDs they have on hand.
Biggest Decision of the Weekend: Solaris v. It's Complicated.
Stay Tuned. #unplug ♥