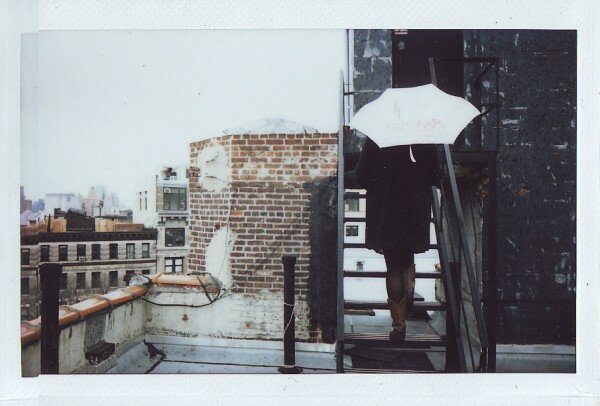 (The work of Jess Gogh as seen on v e l l u m)
♪♫♪♫After the rain has fallen
After the tears have washed your eyes
You find that I've take nothing, that
FLUX. can't replace in the blink of an eye♫♪♫♪
The Greatest x Distal Zone x 1930s Grace x Gap & Maw x Unfixed Positions
—————————-
30 under 30: Emerging artists exhibition
When: On view now through June 4th, 2011
Reception: Friday May 20, 6-9pm
Where: 263 Pearl Street, Cambridge, MA 02139
How: Official Website
What/Why: "Gallery 263 is pleased to present 30 under 30, an exhibition of 30 artists under the age of 30. Curators, Laura Francis and Phil Musen, were compelled to create a platform for young emerging artists because of the limited opportunity in Boston. Stephanie Walker, owner of Walker Contemporary (Boston, MA), was chosen to define the group from a pool of applicants with her professional opinion as a respected voice in the contemporary art scene."
—————————-
Greatest Party on Earth
When: Saturday May 21st, 2011 8:00PM-1:00AM
Where: Artists For Humanity EpiCenter – 100 West 2nd. Street, Boston, MA 02127
How: Official Website
Cost: $150
What/Why: "Artists For Humanity's mission is to bridge economic, racial and social divisions by providing underserved youth with the keys to self-sufficiency through paid employment in the arts."
—————————-
Grace and Glamour: 1930s Fashions
When: On view May 21st-October 16th, 2011
Where: American Textile History Museum 491 Dutton Street Lowell, MA 01854
How: Official Website
What/Why: "In the 1930s, graceful cuts and glamorous fabrics replaced the boxy, boyish styles of the previous decade. In the face of economic hardship, people embraced the streamlined shape, elegant styles and newly invented fibers of a hopeful modernism. This exhibit shows dresses and accessories typical of this extraordinary decade."
—————————-
SUSURRUS
When: May 20th-June 5th, 2011
Where: Boston Common, Boston, MA
How: Official Website
Cost: $25
What/Why: "Susurrus is a play without actors and without a stage. It is part radio play, part recital, part lesson in bird dissection, and part stroll in the park. Audiences follow a map around Boston's Public Garden as they listen to the piece on headphones; the different elements form a "perfect melding of location and text to create a theater experience in which there are no actors and only one member in the audience: you." (The Guardian)
—————————-
All of Nothing
When: May 20th-July 9th, 2011
Where: Samson Projects, 450 Harrison Ave, Boston, MA
How: Official Website
What/Why: "What would it take to get you to hammer a nail through your own foot? A million dollars? International fame? A date with Kiera Knightley? Todd Pavlisko did it solely for the sake of art, for his exhibit at NYC's Art Volta last year. (The strong-stomached can watch the impaling go down at toddpavlisko.com.)
A disciple of shock body artists like Chris Burden (who in the early 70's crucified himself on the hood of a Volkswagen), Pavlisko doesn't regret performing the podiatrist's nightmare he refers to as "the piece"—even though it took him six months to recover from it. Now he's unveiling a new exhibit at Samsøn Projects, "All of Nothing," that reportedly does not involve blood or broken bones. However it does feature, among other things, melted bongs in a shrine to Carl Sagan. TOB recently spoke with Pavlisko about his unusual choices of artistic expression.." read the rest of the interview with Todd Pavlisko here.
—————————-
NorthEast Prize Show
(Gap and Maw, Eleanor Sabin)

When: On view through June 16th, 2011
Opening Reception: Friday, May 20, 5:30-7:30pm
Where: Kathryn Schultz Gallery, 25 Lowell St. Cambridge MA 02138
How: Official Website
What/Why: "Juried by Theodore Stebbins, Curator of American Art at Harvard University's Fogg Museum"
—————————-
Move Me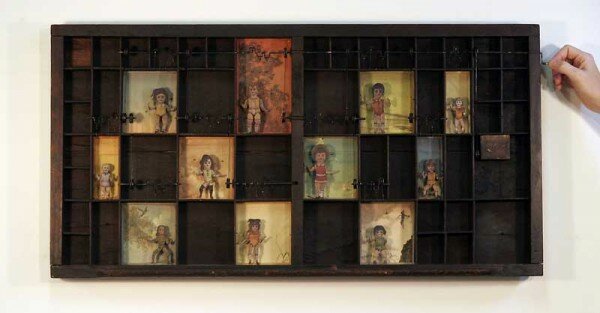 When: On view now through May 28th, 2011
Where: Axiom Gallery, 141 Green St. Jamaica Plain, MA 02130
How: Official Website
What/Why: "Move Me, curated by Heidi Kayser, presents the sculpture of Chris Fitch, Arthur Ganson, Tom Haney, Steve Hollinger and Erica von Schilgen. The works explore the intimate, poetic drama created as electricity, clockworks or human interaction physically "moves" kinetic sculpture but also emotionally "moves" an observer. Ranging from the clandestine use of mechanics and electronics to the intentionally obvious revelation of the inner workings, the show explores the relationship created between artwork and viewer when moving sculpture's narratives unfold in real time."
———————————
Senior Thesis Show 2011
When: May 20–May 31, 2011
Where: The School of the Museum of Fine Arts, Boston, 230 The Fenway, Boston, MA 02115
How: Official Website
What/Why: "Senior Thesis Show 2011" brings together 46 individual artists from around the world working and creating within the SMFA community. SMFA prides itself on providing our artists with the opportunity to explore and work across media, which allows them to create truly experimental art. These 46 final-semester students also learn professional skills by being involved in all elements of creating the show, including layout, installation, curatorial tasks and development of promotional materials.  The exhibition will be held in various spaces throughout the second third floors of SMFA. Admission is free."
—————————-
BUMP!
When: May 20 – June 22
Where:Lynn Arts, Time Warner Gallery, 25 Exchange Street, Lynn, MA 01901
How: Official Website
What/Why: "A Juried Exhibit of all things lumpy, bumpy, obstructionist, and detouring. What are your bumps?"
—————————-
Richard Baker Unfixed Positions/Barbara Kassel All the World's a Stage
When: On view through June 4th, 2011
Where: Clark Gallery, 145 Lincoln Road, Lincoln, MA 01773
How: Official Website
What/Why: "Clark Gallery exhibits contemporary art in all media by emerging, mid-career and established artists from the Northeast and nationally. The gallery's exhibition program reflects a broad range of twentieth century ideas appealing to collectors and institutions with diverse interests."
—————————-
Stephanie Cardon: Distal Zone
When: On view now through May 29th, 2011
Where: Kingston Gallery, 450 Harrison Ave. #43 Boston, MA 02118
How: Official Website
What/Why: "Originally an anatomical expression, 'Distal Zone' is given geographical and emotional meaning in this instance. In my mind, it is a space with indistinct contours and shifting landmarks, as expected of a place that exists in memory.

The blue tone of the images is a result of the chosen process, cyanotype printing, yet my choice of medium originates in the science of light and color and in the small blue landscapes lost at the back of Renaissance portraits, hazy worlds we at once remember but never recognize.

Combining satellite imagery and 3D rendering technology with 19th century photographic processes, Distal Zone evokes the documentary approaches of photographers Disdéri, Marville and Atget, to catalogue the growth of a virtual Paris.
A measure of the physical distance is marked on the cards in the form of stamps and post-office barcodes, grime and dents."
—————————-
v e l l u m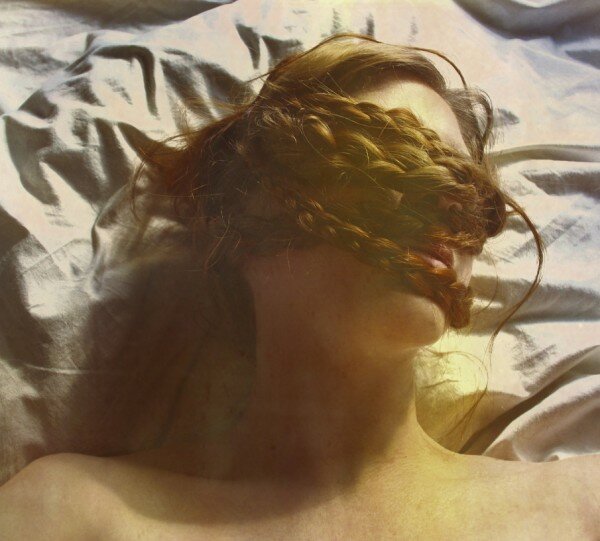 Where: On the internet!
How: Official Website
What/Why: "v e l l u m is an independent curatorial project founded by alexis avedisian in 2009. it is meant to showcase visual art of all nature within an international arts community. all exhibitions are loosely themed around a particular social or emotional issue; v e l l u m exists to initiate a specific conceptual and aesthetic discourse while serving as an alternative space for artists to showcase their work.
group shows are launched once per quarter, and are a mixture of submissions and invitations. solo shows will be launched by invitation only.
contributing artists and visitors are always encouraged to make contact with each other; this project was formed with the idea that individual artists can be empowered by the ease of communication within the digital sphere."
—————————-
Am I missing something?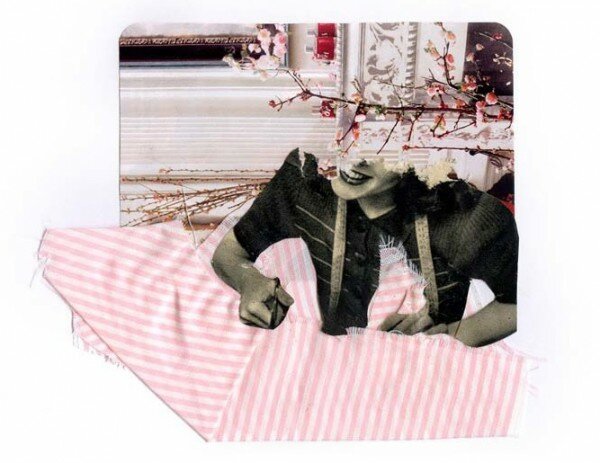 ♥