natural curiosity x internal combustion x pictures of the infinite x you were here
————————–
Internal Combustion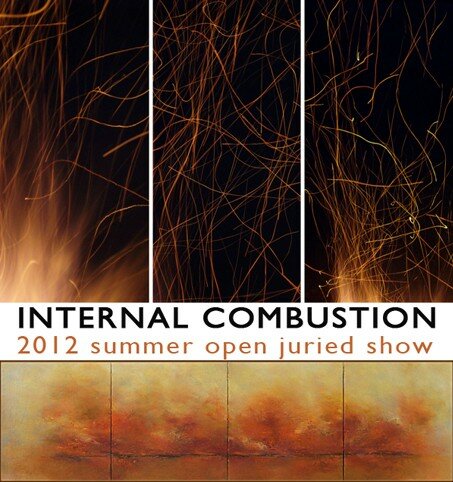 When: On view through August 4th, 2012
Opening Reception: Saturday June 23rd, 2012
Where: Fountain Street Fine Art, 59 Fountain Street, Framingham, MA 01702
How: Official Website
What/Why: "The theme for this exhibit, Internal Combustion, celebrates the Gallery's industrial roots and speaks to the transformative power of imagination.
Juried by Joseph Carroll, of Carroll and Sons Gallery in Boston. Carroll and Sons supports contemporary artists, and focuses on building the careers of lesser-known artists and promoting ones who are under recognized."
————————–
Experiment America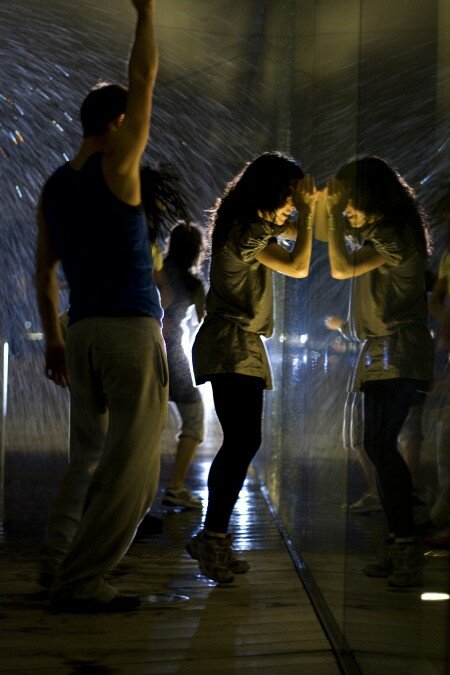 When: Friday June 22nd, 2012 – 9:30PM
Where: ICA Boston, 100 Northern Avenue  Boston, MA 02210
How: Official Website
Cost: $15 Members & Students / $20 Nonmembers
What/Why:"What if your phone let you in on the secret stories of strangers? Immersive theater artist Mikhael Tara Garver (Fornicated From the Beatles) collaborates with more than 50 writers, dancers, actors, and performers to bring youExperiment America.
Expect an evening filled to the brim with music, dancing, and hidden discoveries with unexpected encounters waiting in your pocket—and around every corner of our building. Part dance party, part performance, it's sure to be an unforgettable experience. Experiment America is presented as part of the Emerging America Festival, in partnership with the American Repertory Theater and the Huntington Theatre Company.
*Please be advised: Make sure your cell phone is fully charged before attending this event. If you do not have a cell phone, do not worry. There is still plenty of fun to be had!"
———————
Josiah McElheny: Some Pictures of the Infinite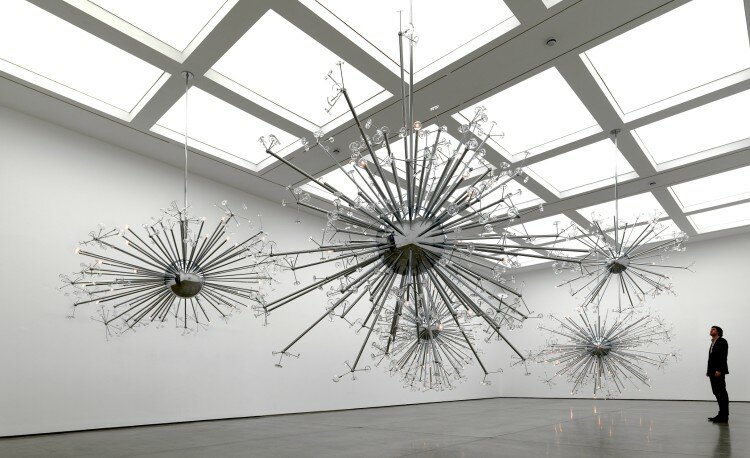 (Island Universe)
When: On view through October 14th, 2012
Where: ICA Boston, 100 Northern Avenue  Boston, MA 02210
How: Official Website
What/Why: "Some Pictures of the Infinite tackles cosmic questions, tracing this persistent theme in the work of Josiah McElheny. Over the past two decades, the problem of infinity has driven McElheny's efforts to represent the unrepresentable, as the infinite by definition must always elude stable grasp. The exhibition also examines images of time: archaeological time, linear and cyclical models, and the overwhelming span of cosmic time."
———————
Seven: A Performative Drawing Project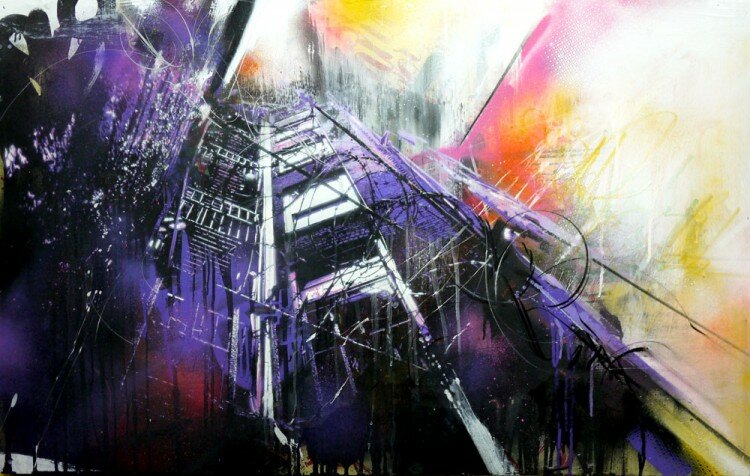 (The Wire, Dana Woulfe & Kenji Nakayama collaboration)
When: On view through August 3rd, 2012// Dana Woulfe June 25th-29th, 2012
Dana Woulfe Reception: Thursday June 28, 4 – 6pm Gallery Talk at 4:30pm
Where: Montserrat Galleries,23 Essex Street , Beverly, Massachusetts 01915
How: Official Website
What/Why: "Seven weeks, seven walls, and seven artists invited to 'draw' directly onto the gallery walls. This project highlights the performative aspects of drawing and the individual nature of each artist's process. The gallery will be open during the making of the works, effectively putting the creative process on display. In this context, the finished drawings are the residue of the performance."
———————
Twosomes by Mark Chester

When: On view through July 9th, 2012
Where: Panopticon Gallery, 502c Commonwealth Ave, Boston, MA 02215
How: Official Website 
What/Why: "Twosomes is a compilation of 'twosomes and then some.' Some time ago I realized when looking through my files of prints and contacts that my photographs are more than pictures of people, places, and things that touched me in some emotional, intellectual, or whimsical way. Many of them also contain two or more of a given subject – two women, two men, two gloves, etc. I developed the idea of presenting two images next to each other on the exhibition wall – and ultimately on the facing pages of a book. Juxtaposed here, then, are images from forty years of traveling with a camera.
Perhaps Twosomes is a joke book. Maybe you'll smile, or maybe you'll just shake your head muttering what…? We all see something different. For me, finding one image to juxtapose with another was a lot of fun. And fun, like a photograph, is meant to be shared."
———————
 Arise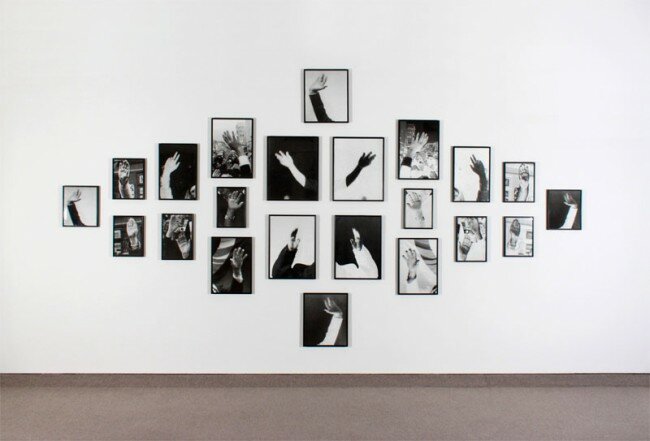 (Hellos and Goodbyes, Annette Lemieux)
When: On view through July 28th, 2012
Opening Reception: Saturday June 23rd, 2012 3-5PM
Where: Barbara Krakow Gallery, 10 Newbury St # 5  Boston, MA 02116
How: Official Website
What/Why: "Featuring works by Michael Beatty, Barbara Broughel, Amy Stacey Curtis, Annette Lemieux, Sol LeWitt, Josiah McElheny and Bill Thompson."
———————
Community of Artists

(Eyes, Nina Fletcher Giulio)
When: On view through August 5th, 2012
Where: Danforth Museum, 123 Union Avenue  Framingham, MA 01702
How: Official Website 
What/Why: "Danforth's annual 'Community of Artists' draws exciting works by area residents."
———————
Pilgrimage to Hokusai's Waterfalls

When: On view through November 2012
Where: Worcester Art Museum, 55 Salisbury Street, Worcester, MA 01609
How: Official Website 
What/Why: "The newly redesigned Japanese gallery spotlights WAM's very rare, first edition impressions ofA Tour of Waterfalls in the Provinces (ca. 1833), a masterpiece woodblock-print series by the famous Japanese artist Katsushika Hokusai (1760-1849). Pioneering the theme of falling water, Hokusai made liberal use of the newly fashionable imported Prussian blue pigment and imbued the prints with atmospheric breadth and timeless intimacy through his faith in the purifying power of waterfalls. A permanent display of Japanese ceramics, ranging in date from 17th century to the 21st century, as well as the imposing early 10th century wooden sculpture of the Eleven-headed Kannon, will also be on view. 
The opening of the gallery is made possible by funding from Margaret Hunter in memory of Mimi d. Bloch and the E. Rhodes and Leona B. Carpenter Foundation.

The 1830s were a "golden decade" for the Japanese painter and woodblock print artist Katsushika Hokusai (1760-1849). At this time he created many of the masterpiece print series featuring landscapes, bridges, birds and flowers, poets, and ghosts that first gained him fame in Japan and later throughout the world. One such series, Thirty-Six Views of Mount Fuji (ca. 1830-32), included the famous image of the "Great Wave" framing Mount Fuji. Many scholars argue that A Tour of Waterfalls in the Provinces (ca. 1833), a set of eight prints in which Hokusai pioneered and focused on exploring inventive ways to depict cascading water, even more fully exemplified his original artistic genius and reverence for animistic
Shinto and esoteric Buddhist beliefs. The prints on exhibit are very rare, superb first-edition impressions, donated to the Worcester Art Museum in 1901, as part of the John Chandler Bancroft collection.
Hokusai chose to depict waterfalls located in the eastern, central and west-central regions of Japan's main island, Honshū, that were familiar to pilgrims and travelers of his day. Three of these waterfalls are counted among the one hundred most beautiful Japanese waterfalls, namely the Kirifuri, Amida and Yōrō waterfalls. His vertical compositions include figures dwarfed and awed by the falls plummeting in varied configurations. Color also played a powerful role in highlighting falling water as the principal theme as well as evoking forested mountain surroundings. Hokusai liberally used various shades of the imported Berlin or Prussian blue pigment (bero-ai) and included contrasting browns, yellows and greens.
Spiritual practice within the indigenous Japanese religion known as Shintō; (Way of the Gods) aims at becoming like the flow of water that blurs divisions and transcends boundaries, and many devotees practice purification rituals under waterfalls (taki shugyō ). Hokusai believed in the natural sacredness of water and waterfalls to cleanse and restore life in accordance with the revitalizing flow of Divine Universal Consciousness (kannagara). This innate faith imbued the prints with atmospheric breadth and timeless intimacy.
Hokusai died in the fourth lunar month of 1849. The haiku he wrote just before his death reads: "Now as a spirit I shall lightly roam the summer fields" (Hitodama de / yuku kisanji ya / natsu no hara)."
FLUX. Aside: Worcester Art Museum has just announced FREE general admission to the museum through July & August! #addedbonus
———————
Seeking Shambhala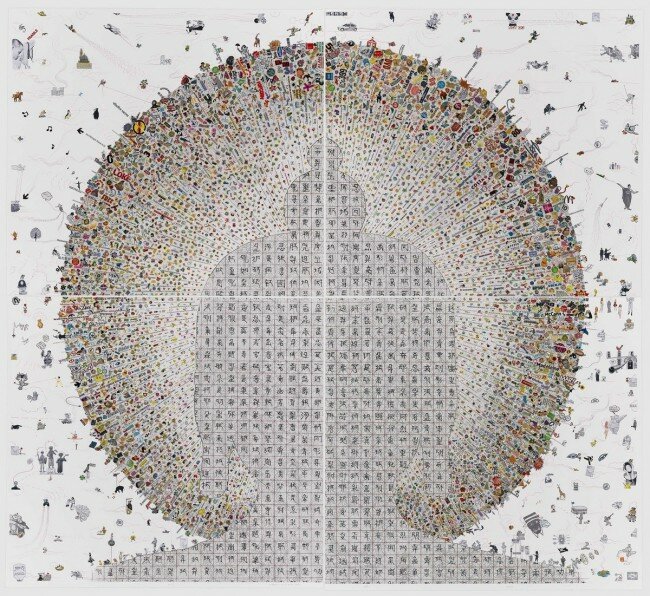 (Radioactive Buddha, Gonkar Gyatso)
When: On view through October 21st, 2012
Where: MFA Boston, 465 Huntington Avenue  Boston, MA 02115
How: Official Website 
What/Why: "Shambhala is a Sanskrit word describing a mythical land whose exact location is hidden behind mist of snow-capped mountains, where peace reigns, wealth abounds, and there is no illness. The West was first introduced to the concept as "Shangri-la" in the 1930s book and film Lost Horizon, but Shambhala, in both physical and spiritual senses, has been part of Tibetan Buddhist art and culture for centuries. "Seeking Shambhala" explores this spiritual realm within the Tibetan tradition, and brings to the fore two contemporary artists' personal journeys to Shambhala.
In 1906, the Museum acquired a set of 17th-century Tibetan paintings depicting the mythical Shambhala kings and the Buddha. Tibetan Buddhist scriptures state that there have been and will be 32 kings (we are currently in the reign of the 28th) and that the last will usher in an age of enlightenment.
The paintings have been recently conserved and restored back into traditionalthangka (hanging scroll) mounts. "Seeking Shambhala" presents these 23 paintings along with Buddhist ritual implements, sculpture, and other objects, putting these colorful, complex images in context."
———————
You Were Here! Closing Bon-fire and BBQ

(You Are Here! installation view, image courtesy of Elizabeth Woodward Photography)
When: Saturday June 23rd, 6PM
Where: 17 Cox Gallery, 17 Cox Court, Beverly, Massachusetts 01915
How: Official Website
What/Why: "Please join us for a closing bon-fire as we say so long and toss our exhibition into the flames. Portions of [Space]'s "Untitled Shack" and Benjamin Benson Evans "TV Dinner" will be burned. Doug Bell's will be dismantled and transported back to his studio.S'mores + franks on the house! Free stickies! BYOB!

Assemblage, tableaux and installation art, as well as the move towards performance art in the mid to late 20th century, called attention to the viewer's presence, size and interactions in relation to the constructed environments they found themselves in. Concerned with viewers not just as an audience but as inconstant yet necessary ingredients for their work to complete themselves; the unpredictable nature of the viewer was designed into such structures by the artists."
———————
Union Made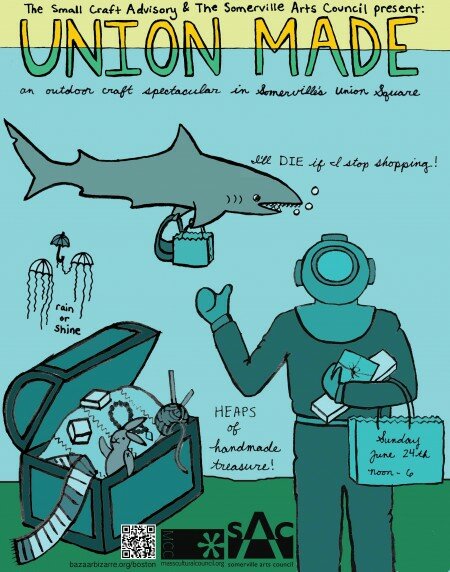 When: Sunday, June 24, 2012, 12:00-6:00PM
Where: Union Square, Somerville MA
How: Official Website 
What/Why: "Small Craft Advisory is excited to team up with the Somerville Arts Council to host our third annual outdoor market! Join us as Union Made 2012 energizes the square with local makers and independent businesses. Products will include ceramics, housewares, art prints, photography, clothing, accessories, jewelry, and edible treats. This is the place to show your support for handmade while outfitting yourself, your home, your kids, and even your furry best friends with sweet new styles!
This year we are bringing back live music, presenting 5 local bands giving acoustic sets from Lady Pilots, Old Hat, Mark Pinansky and Man Alive!
What else will be happening at Union Made 2012? Special activities including:
Gather Here – demonstrating fiber arts techniques that you can learn in depth at their shop classes, and selling crafting kits, patterns and supplies.
Boston Comics Roundtable – adding to the fun with caricatures and on-demand drawings by several artists.
Small Craft Advisory – with a nautical theme for this summer's event, will be hosting projects involving knot tying, drawing, and decorating a giant net with all the fish in the sea."
———————
A Natural Curiosity: A Retrospective of Images by Gordon Morrison

When: Wednesday, June 27 7:00–8:30pm (Artist Talk)
Where: Arnold Arboretum, Hunnewell Building, 125 Arborway , Boston, MA 02130
How: Official Website
What/Why: "From Newcomb's Wildflower Guide to The Curious Naturalist magazine, from the Garden in the Woods in Framingham to the Missouri Botanical Gardens tropical rainforest exhibit, Gordon Morrison has been reflecting and illuminating the natural world for over four decades. This retrospective focuses largely on his botanical work, highlighting the best of the thousands of illustrations he has done for education and conservation organizations."
———————
 Cape Ann Artisans Open Studios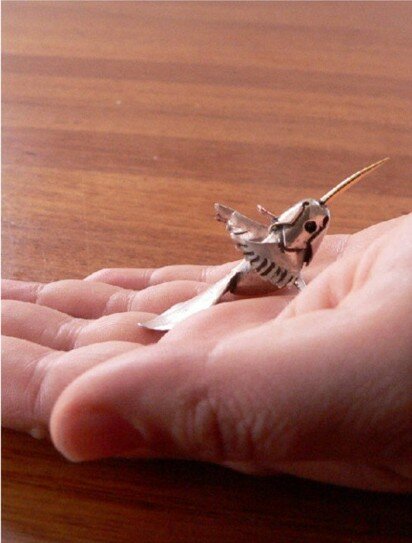 (Silver Hummingbird, Bart Stuyf)
When: June 23rd-24th, 2012 , 10am-5pm
Where: Galleries on Cape Ann, Gloucester , Rockport, MA 01966
How: Official Website
What/Why: "This self-guided tour along the scenic coastline of Gloucester and Rockport presents a unique opportunity to meet 21 professional artists and see their work in the setting in which it was created. The work represented includes: pottery, painting, sculpture, photography, mosaics, jewelry, hand made glass beads, and weaving. Several of the artists will be demonstrating their working process during the tours.
Our website has more information, a map, a copy of the 2012 brochure and a list of participating artists and examples of their work"
———————
Twenty Days Without War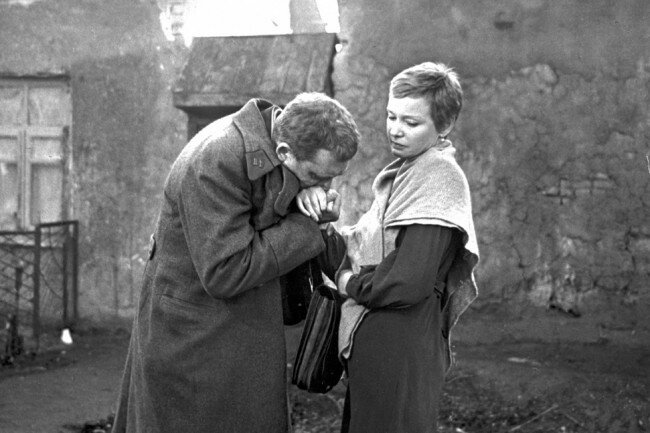 When: Monday June 25th, 2012 , 7PM
Where: Harvard Film Archive, Carpenter Center, 24 Quincy Street, Cambridge, MA
How: Official Website
What/Why: "Guerman's second film about World War II continues his typically oblique glance at the great events of official history by keeping the war offscreen, as the title implies. Twenty Days Without War takes place during a break from the front during which a soldier journeys to another town. The time is the winter of 1942 and the film's title refers to the duration of a furlough taken by Soviet Army Major Lopatin (Yuri Nikulin, a celebrated comic actor and circus performer cast against type) to deliver the effects of a fallen comrade to the dead man's wife in his own hometown of Tashkent. While there, Lopatin reunites briefly with his own ex-wife and begins a tentative courtship of a lonely seamstress working in the costume department on a feature film — a film based on Lopatin's published wartime memoirs. Above all a film of astonishing intimacy and tenderness, Twenty Days is Guerman's melancholic tribute to those who remain on the homefront in times of war, and how none of them escape without their own physical and emotional scars."
—————————————–
Did I miss something? Let me know!
If you can't stand the heat, get out of the office.
Dr.'s orders. ♥