(The Penitent Magdalen, Jusepe de Ribera)
Was this the longest week ever?
I'm serious. Maybe it is the full moon, or eclipses, or a Kraken disrupting tides off the coast of Namibia, but I thought this week would never end.
Can we pass out on a dirty beach next to an oversized margarita with tipped over Coronas in it yet?
Pack up the folding chairs, and slap on the SPF 0. Let's wrap things up.
Images & Echoes x Close Distances x Dream Harvesters x Violent Nature x Pleasure & Leisure
———————-
Tonight FLUX. Recommends..
This evening there is an impending urban art explosion in Cambridge.  Might I suggest attending the opening for Violent Nature at Voltage Coffee & Art in Kendall square(7:00-10:00pm), and then slinking over to Hourglass Tattoo & Art Gallery where the lovely ladies of Paint Pens in Purses will be showcasing their latest work.(8:00pm-12:00am)
Did I mention both events have free booze?  Make a date of it!
Violent Nature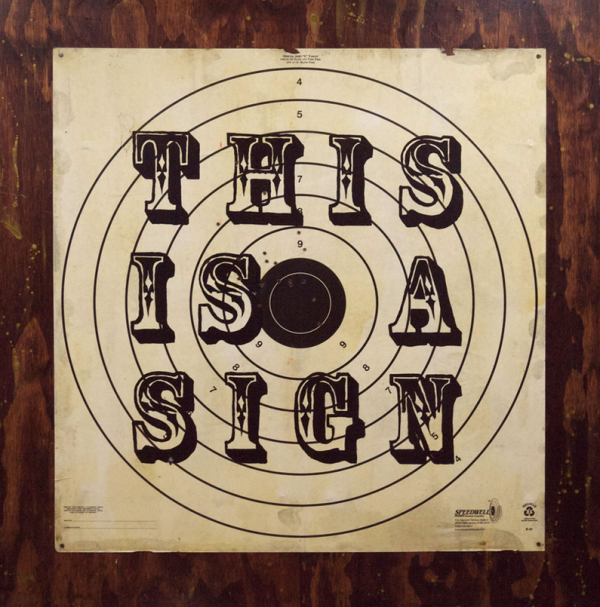 (Bad Sign, Dana Woulfe)
When: On view through August 20th, 2011
Opening Reception: Friday, July 15 · 7:00pm – 10:00pm
Where: Voltage Coffee & Art, 295 3rd Street, Cambridge, MA
How: Official Website
What/Why: "Taking their talents from South Boston (the Distillery and King Terminal studios) come Dana Woulfe and Josh Falk to Cambridge for "Violent Nature", a show of their independent and collaborative work. Both use mixed media, found objects and scenes from their experiences to create perceptional vignettes of the collective cities in which we live. Both are multi-talented and multi-project oriented, simultaneously creating murals and build-outs while collaborating on projects for big deal sponsors VitaminWater, UrbanAdventours, Converse, Mountain Dew and more.
Come by Voltage on Friday, July 15th between 7 and 10pm for our opening reception. Refreshments and snacks will be served, music will be playing, artists and friends will be in attendance"
Bonus Sneak Peek: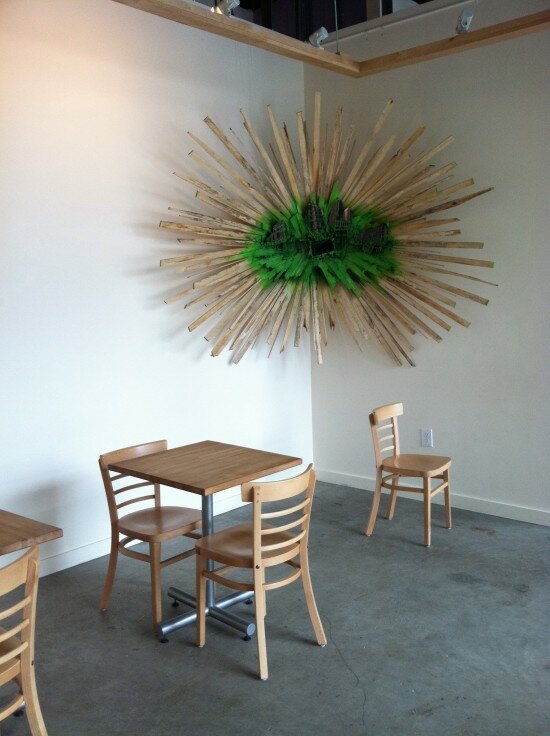 (The work of Josh Falk at Voltage Coffee & Art)
——————————
Paint Pens in Purses "Off the Pages"
When: Friday July 15th, 2011 8:00PM-12:00AM
Where: Hourglass Tattoo & Art Gallery, 1680 Massachusetts Ave, Cambridge, MA
How: Official Website
What/Why: "Paint Pens in Purses, Boston's all-female urban collective, released their first book this December and are following it up with "Off the Pages", a show featuring new work from the book's artists, plus some new additions.
Paint Pens in Purses has been a notable force in the Boston urban art community and has been throwing art shows and other events around the city since 2008.
The show will be made up of twelve talented lady artists from the Paint Pens in Purses lineup and will span the genres of painting, illustration, photography and mixed-medium pieces.
Artist include Mykim Dang, Tofusquirrel, Shayna Yasuhara (curator), Morgan Thomas Anderson, Heather Mcgrath, Allison Bamcat, Steph Love, Nineta, Ali Jersey, Destiny Palmer, Silver Oris and Genie B.
Special thanks to our sponsors; Via Matta & Pabst Blue Ribbon"
——————————
Free Fun Fridays 2011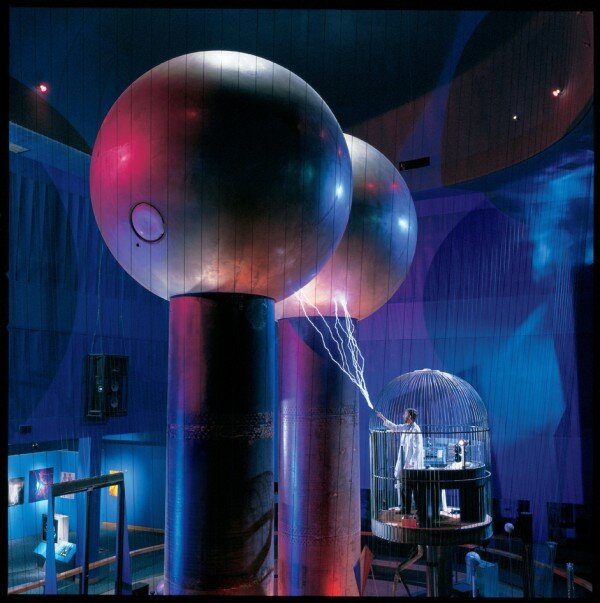 (Theater of Electricity, Museum of Science)
"Free fun fridays invites Massachusetts residents and tourists to visit designated cultural attractions every Friday this summer with free admission. No registration or tickets required. Visit and enjoy!"
How: Official Website

Free Attractions for July 15th, 2011
MUSEUM OF SCIENCE
1 Science Park – Boston
HIGGINS ARMORY MUSEUM
100 Barber Avenue #11 – Worcester
THE DISCOVERY MUSEUMS
177 Main Street – Acton
GARDEN IN THE WOODS
180 Hemenway Road – Framingham
——————————
ArtBeat!
When: July 15th-16th, 2011
Where: locations around Somerville, MA
How: Official Website
What/Why: "At the height of summer, artists and festival goers converge on Davis Square, transforming it into one of the area's largest and most innovative arts festivals. This year's ArtBeat theme is RED.
All Day- The Untitled Man, roaming Behind the Mask performers, dream painting with Ariel Freiberg, plus food, over 100 craft vendors and community organizations lining Elm and Holland streets and in Seven Hills Park."
For a complete schedule of events go here.
Note worthy:
Dream Harvester Project
(Blindfolded Desire, Ariel Freiberg)
"You are invited to participate in an art community project, "Dream Harvester" hosted by artist Ariel Freiberg.   Somerville residences and visitors at Artbeat are invited to write or draw accounts of a dream they have or had, from slumber or an aspiration. Once Ariel harvests the dreams of the visitors of Artbeat, she will create visual representations of the collective accounts.
Art can draw on the unconscious collective ideas of our time. Ariel would like to investigate this further, by expanding her usual private process of working in the studio by harvesting a collection of her communities' dreams. Through the visual translation of these accounts, she hopes to highlight the connective tissues of thought though the global village. The visualization of ideas is one way to make distant dreams tangible."
——————————
Opus Affair July
(Photo from prior Opus Affair event, photo credit: Diana K. Hunt)
When: Monday, July 18th, 2011 6:00pm – 9:00pm
Where: Scholars American Bistro and Cocktail Lounge, 25 School St., Boston, Massachusetts
How: Official Website
What/Why: "Holy cow, this summer is flying by fast. How did it get to be July already? Don't worry — there's still plenty of time to grab drinks with fabulous artsy people. (We've got you covered on that front.) Since Opus Affair regulars are some of the most brilliant minds in the city of Boston, it's only natural that we should hold our next party at the aptly-named Scholars in Downtown Crossing. Look for us in the upstairs bar area.
Bring some friends or come alone. Cash bar.
If you've never heard of our group before, here's the story: Opus Affair is a mix of artists and art appreciators who get together each month for cocktails and to chat about the arts scene in Boston…or whatever else comes to mind. Some people come for serious networking, others come for fun. There's no program — just a chance to have a few drinks with other young professionals interested in the fine arts."
——————————
Leisure, Pleasure, and the Debut of the Modern French Woman

(Job, Alphonse Mucha)
When: On view through September 11th, 2011
Where: Worcester Art Museum | 55 Salisbury Street | Worcester, MA 01609
How: Official Website
Cost: $14 Adults/ $12 Seniors and Students w/ID
What/Why: "This exhibition presents prints and drawings from the eighteenth and nineteenth centuries that illustrate an overall shift in the depiction of women in France. Stereotypically seen in pastoral, aristocratic settings, French women in eighteenth century art are typically portrayed as virtuous role models or dangerous coquettes. However, less than a century later, though depictions such as these still remain, women are portrayed with greater influence economically and socially, and with greater intellectual and emotional depth. The exhibition features works by Degas, Morisot, Tissot, Gauguin, Debucourt, Toulouse-Lautrec, and Cassatt along with other major artists from both centuries."
——————————
Revere Beach Sand Sculpting Festival
(inapplicable sand sculpture.)
When: Now through July 17th, 2011(majority of the events occurring on Saturday)
Where: Revere Beach, MA
How: Official Website
What/Why: "Revere Beach is located six miles north of downtown Boston. The beach is a natural mudflat with a wide sandy knoll along its three-mile length. From 1906 to 1975, Revere Beach contained a popular amusement park, that was considered by many to be Boston'sConey Island. During its hey-day in the 1920s, it was not unusual for 100,000 people to visit Revere Beach to swim, ride an amusement, or go to one of the famous dance halls that operated there for many years.
During the 1980s, condominiums were constructed along Revere Beach, which marked the beginning of revitalization in the area. In 2004, the first New England Sand Sculpting Festival was held. The annual contest soon offered cash prizes, which attracted famous sculptors from all over the world. This year's tournament will take place from Thursday July 14th to Sunday July 17th 2011, near the bandstand on Revere Beach Boulevard (between Beach Street and Shirley Avenue)."
——————————
Oaxaca Images and Echoes
When: On view through July 24th, 2011
Where: The Loading Dock Gallery, 122 Western Avenue, Lowell, Massachusetts 01851
How: Official Website
What/Why: "In Oaxaca: Images and Echoes, photographs by Richard Wilkins reveal the heart of the ancient Mexican city, Oaxaca (wa-hah-kah). A portfolio of haunting portraits, landscapes and street scenes, Oaxaca: Images and Echoes records life where the clothing, jobs, and creations of its people still reflect its indigenous cultures. With rich black and white imagery, Wilkins captures the flow of that city and its surrounding countryside."
——————————
Mystery and Colonization of Objects
(Big Equilibrium, Kathleen Volp)
When: On view through July 30th, 2011
Where: Bromfield Gallery, 450 Harrison Avenue , Boston, MA 02118
How: Official Website
What/Why: Kathleen Volp: "Meridians and Parallels"
Working with paints, fabric, and photographic transfers, the artist fashions images of cantaloupes and wooden geometric puzzles into narratives of opposition and commonality.
Keri Straka: "colony"
These sculptural pieces in porcelain imply the intimacy of the human form. Some of the works are wearable, others suggest tableware, and some represent the obsessive need to gather and categorize.
——————————
Close Distance
When: July 15th-August 28th, 2011
Opening Reception: July 15th 6:00-8:00PM
Where: Mills Gallery, 539 Tremont Street, Boston, MA
How: Official Website
What/Why: "Close Distance features Boston-area Latino artists practicing across diverse media and national borders. Their painting, assemblage, video, film, performance and installations borrow from art history, pop culture and imagery spanning the Americas. Employing distinct artistic vocabularies ranging from minimalist to surreal, they each comment on the fluid yet weighted exchanges that characterize our global culture.
With artists: Daniela Rivera, Raúl González III with La Die, María Guest with Rafael Rondeau, Anabel Vázquez Rodríguez , Vela Phelan, Ricardo De Lima ,
Ongoing – A comic created by the illustrator and graphic designer Dave Ortega will be made available for free to Mills Gallery visitors."
——————
PSY
When: Performance runs through July 24th, 2011
Where: Cutler Majestic Theater, 219 Tremont Street, Boston, MA
How: Official Website
Cost: $25-$69
What/Why: "If you missed Les 7 doigts' triumphant celebration of the human mind and body, there's another chance to witness the stunning feats of these circus trailblazers at ArtsEmerson this summer. The staggeringly talented young PSY performers explore peculiar modern maladies along with amazing heart-stopping, death-defying circus skills to match. Watch these endearingly quirky misfits overcome their challenges through graceful trapeze stunts, improbable juggling tricks, and breathtaking acrobatics. Full of explosive energy and oddly catchy music, PSY is guaranteed to leave you with a smile on your face and a spring in your step."
——————————
Join the conversation:
So, dance like no one's watching, love like you'll never be hurt..and all those other things people turn into glitter graphics.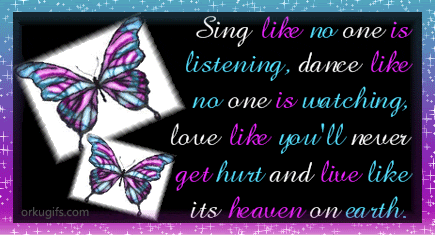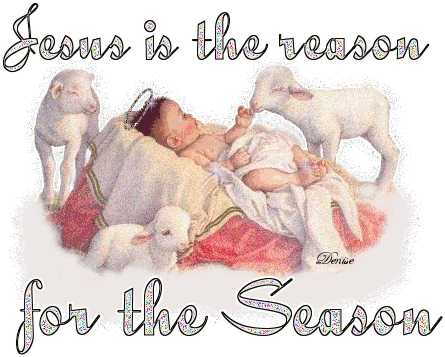 Stay sweet.♥