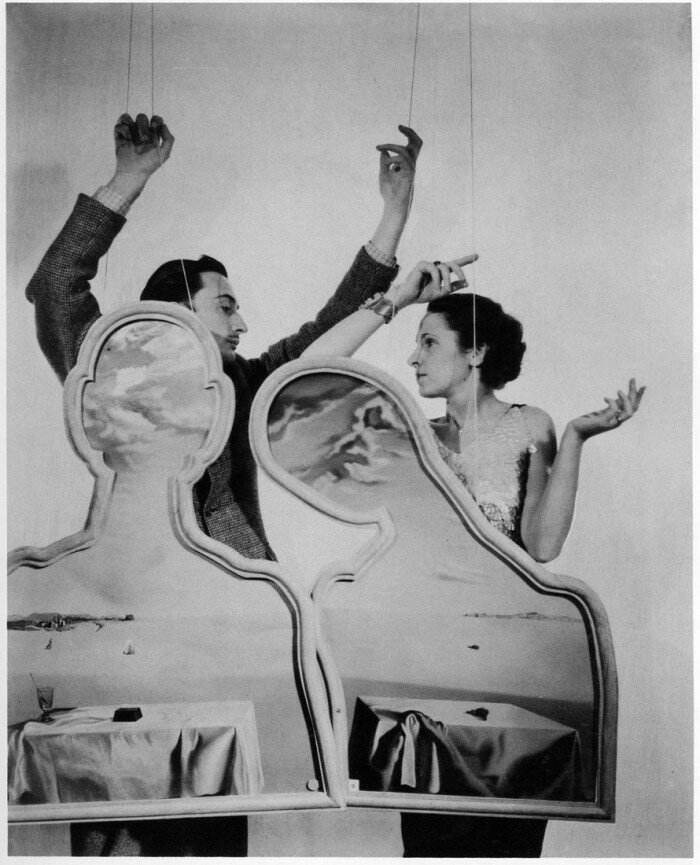 (Salvador Dali with his wife and muse, Gala)
I was recently thinking about prominent female artists involved in the Surrealist Art Movement and how little I knew about them.
Even though their works were often exhibited on the same gallery walls, it seems as though many of the women were overshadowed in the history books by their male counterparts.
Cat Hoarders x Bloodied Gloves x Suicide x A Ribbon Around a Bomb x Playing Chess & Falling in Love
These are the women of the Surrealist Art Movement.
——————————-
Note: Grab a cup of coffee. This is going to be image.overload.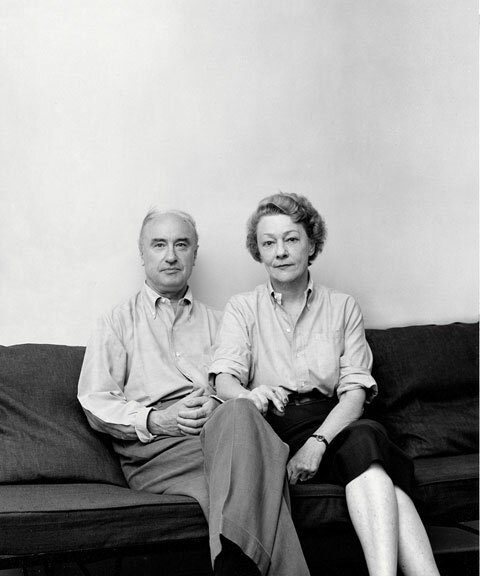 (Kay Sage and Yves Tanguy)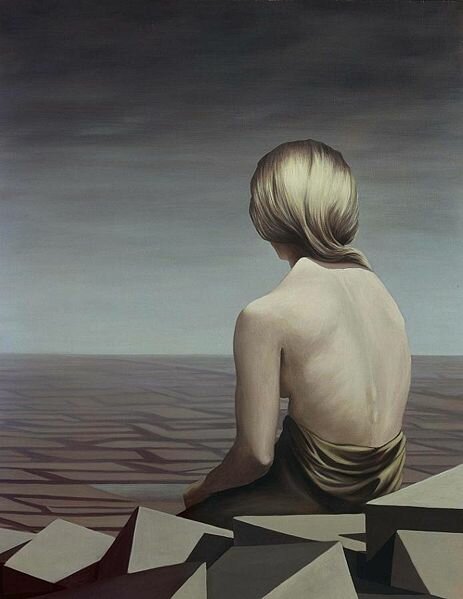 (Le Passage)
+American Surrealist artist and poet.
+At first she was not precisely warmly regarded by the surrealists, perhaps because of her aristocratic, privileged background as the "Princess San Faustino."
+She was a life long friend of Flora Payne Whitney, heiress to the Whitney, Payne and Vanderbilt fortunes, and one of the founders of the Whitney Museum.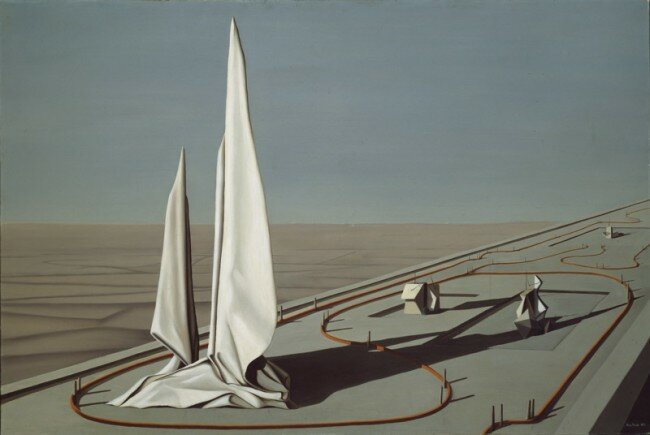 (In The Third Sleep)
+Kay Sage was married to the surrealist artist, Yves Tanguy.
+Sage told Time magazine in 1950, "We both dislike terribly the idea of being a team of painters." For the 1954 show they insisted on separate galleries, a gesture that now seems as old fashioned as separate beds.
+In her work, titled "The Answer Is No," blank canvases on easels multiply and swarm like the brooms in Disney's "Fantasia." It was her last painting. Five years later, still grieving over Tanguy's death and partially blinded by a botched cataract surgery, she shot herself in the heart.
+In a suicide note, she wrote, "The first painting by Yves that I saw, before I knew him, was called 'I'm Waiting for You.' I've come. Now he's waiting for me again — I'm on my way."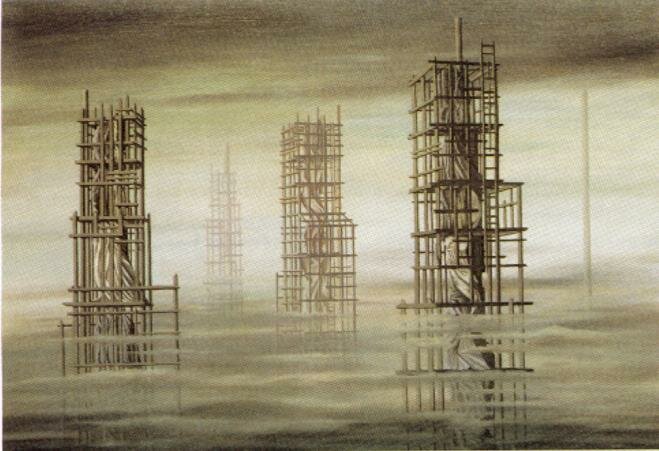 (Tomorrow is Never)
—————–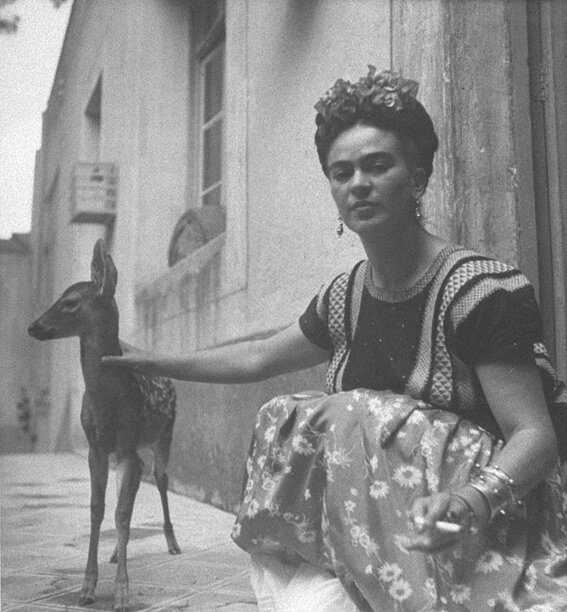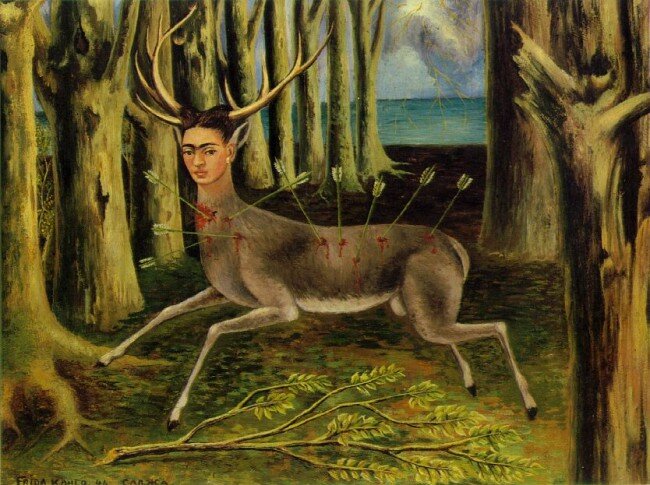 (The Little Deer)
"A ribbon around a bomb"-Andre Breton in a correspondance to The New Yorker(1938) regarding the work of Kahlo.
There are pages upon pages written about this woman. I don't even know where to begin.  I recommend picking up a book or watching Frida which was such a fantastic film.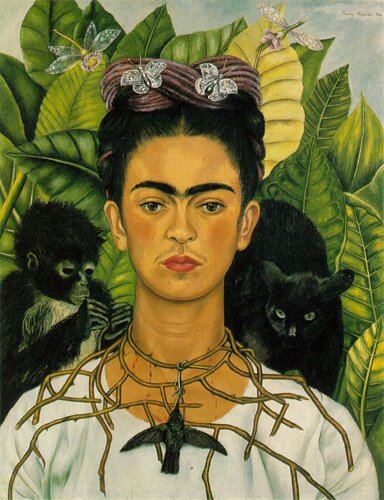 +"I paint myself because I am so often alone and because I am the subject I know best."
+"I was born a bitch. I was born a painter."
+"The only thing I know is that I paint because I need to, and I paint whatever passes through my head without any other consideration."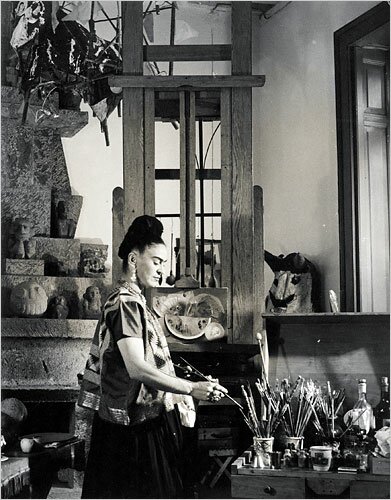 ————–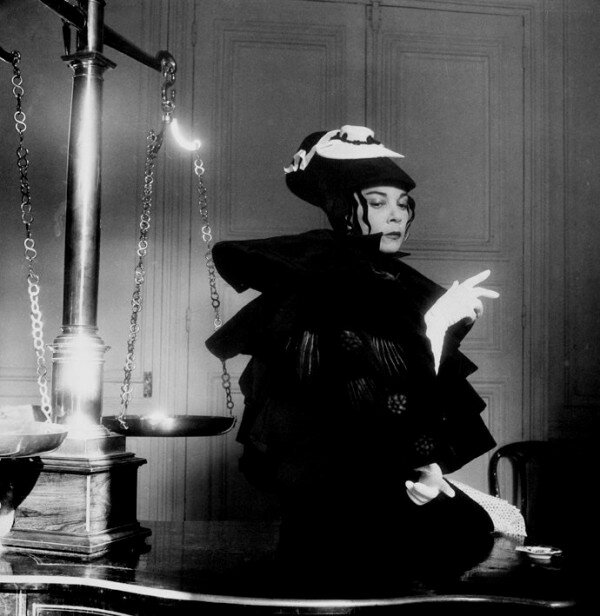 +"Marriage never appealed to me, I have never lived with one person. Since I was 18, I've always preferred to live in a sort of community – A big house with my atelier and cats and friends, one with a man who was rather a lover and another who was rather a friend. And it has always worked."
+She traveled Europe by car with Mandiargues and Cartier-Bresson where she was photographed nude in a swimming pool by Cartier-Bresson. The photograph of Fini sold in 2007 for $305,000 – the highest price paid at auction for one of his works to that date.
(You can see the NSFW image here)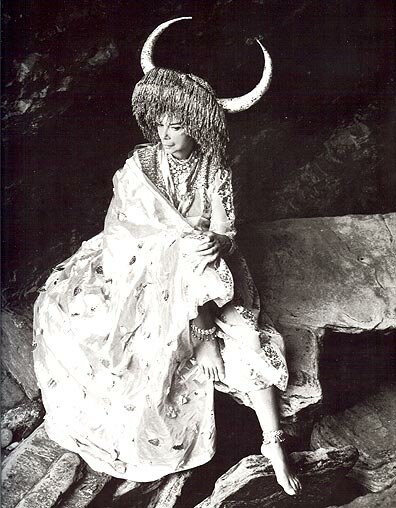 +She lived with many cats; up to a total of 23 at one time. The illness of one of her cats could send her into a deep depression.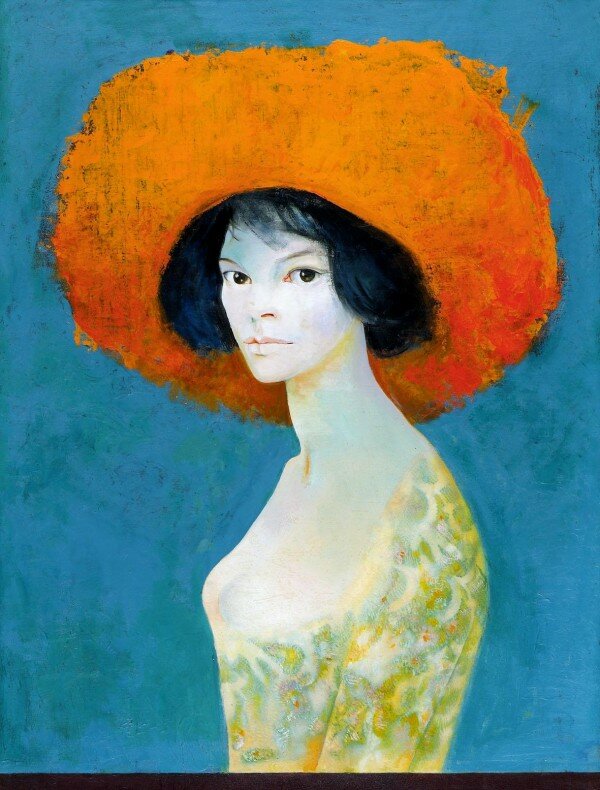 (Self Portrait with Red Hat)
+It has been said about her that she is the only artist to paint women without apology. Many of her paintings feature strong, beautiful women (many times resembling herself) in ceremonial or provocative situations. Men are often portrayed as lithe figures who are under the protection of her females.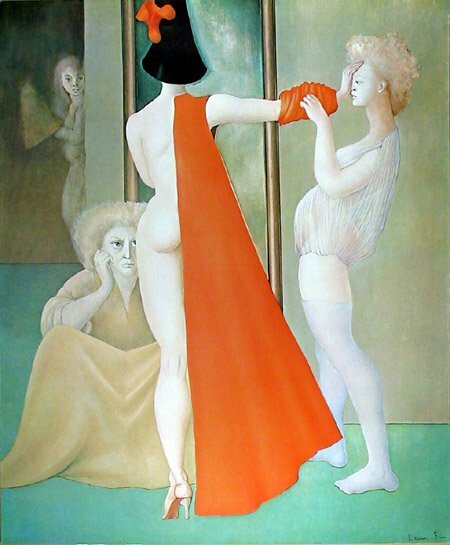 ————————-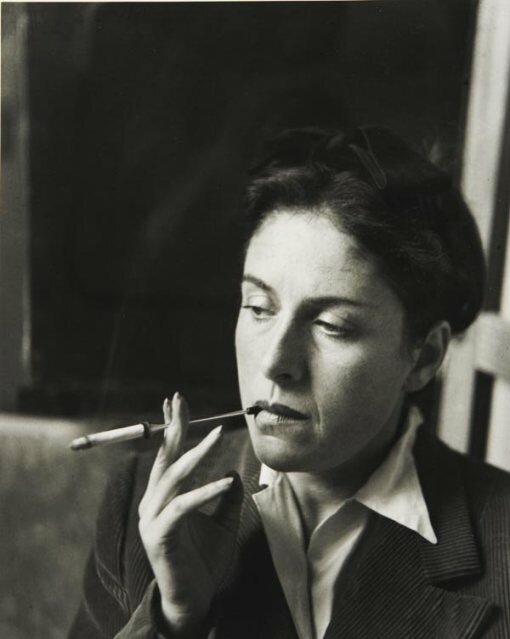 (Nusch Eluard, photographed by Dora Maar)
(Portrait au squelette [most probably a Self-Portrait])
+French photographer, poet and painter, best known for being a lover and muse of Pablo Picasso.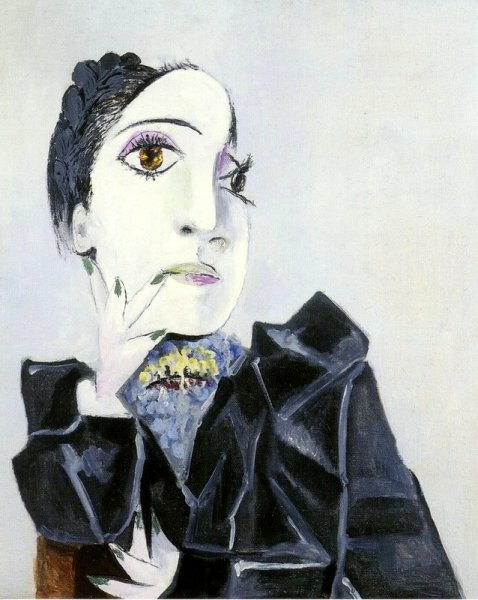 (Dora Maar with Green Finger Nails, Pablo Picasso)
+She met Picasso in January 1936 on the terrace of the Café les Deux Magots in Saint-Germain-des-Prés, Paris, when she was 29 years old and he 54. The famous poet Paul Éluard, who was with Picasso, had to introduce them. Picasso was attracted by her beauty and self-mutilation (she cut her fingers and table playing "the knife game"; he got her bloody gloves and exhibited them on a shelf in his apartment). She spoke Spanish fluently, so Picasso was even more fascinated. Their relationship lasted nearly nine years.
————————-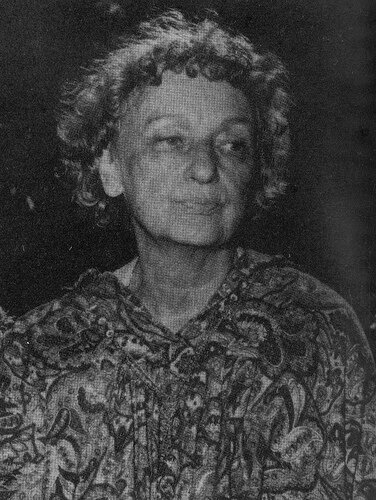 +This is an apparently simple image of a boat seen between rocks. Colquhoun said that the title refers to the female sea-monster who, according to the ancient legend in Homer's Odyssey, inhabited narrow straits and devoured passing sailors. However, this reference to mythology was provoked by an unexpected recognition of one form in another, as Colquhoun explained: 'It was suggested by what I could see of myself in a bath … it is thus a pictorial pun, or double-image.'
+Throughout her life she was deeply interested in the occult, especially the Kabbalistic tree of life. Her early membership to the Golden Dawn was rejected, but she later became a member of the Typhonian O.T.O, another prominent occult order.
———————————-
(Miller photographed by Man Ray)
(Women in fire masks in wartime London in 1944)
+In 1929, Lee Miller traveled to Paris with the intention of apprenticing herself to the surrealist artist and photographer Man Ray. Although, at first, he insisted that he did not take students, Miller soon became his photographic assistant, as well as his lover and muse. While she was in Paris, she began her own photographic studio, often taking over Man Ray's fashion assignments to enable him to concentrate on his painting. In fact, many of the photographs taken during this period and credited to Man Ray were actually taken by Lee. Together with Man Ray, she rediscovered the photographic technique of solarisation. She was an active participant in the surrealist movement, with her witty and humorous images. Amongst her circle of friends were Pablo Picasso, Paul Éluard, and Jean Cocteau. She even appeared as a statue that comes to life in Cocteau's The Blood of a Poet
+As a war correspondent for British Vogue, she was the one of very few photojournalists (and the only female one) to advance across Europe with the Allied armies. She reported on field hospitals in Normandy, the liberation of Paris, the death camps of Dachau and Buchenwald, and even Hitler's apartment in Munich – where she treated herself to a bath at possibly the exact moment that the Furer was committing suicide (no doubt one of the most surreal of all her experiences).
————————–
(Necessary Bandages)
+Based at times in both Birmingham and London, she was a significant member of the Birmingham Surrealists and of the London-based British Surrealist Group, and was an important link between the surrealists of the two cities.
+In early 1940 she officially joined the British Surrealist Group, whose meetings she was to attend for much of the following decade. Forming a close friendship with Edith Rimmington and having a brief but intense affair with Toni del Renzio, she contributed to numerous international surrealist publications (including del Renzio's Arson: an ardent review) and held her first solo exhibition at Jack Bilbo's Modern Gallery in 1942. In 1947 Bridgwater was one of six English artists chosen by André Breton to exhibit at the Exposition Internationale du Surrealisme at the Galerie Maeght inParis – the last major international surrealist group exhibition
+In Arson: an ardent review Toni del Renzio wrote of Bridgwater's paintings: "We do not see these pictures. We hear their cries and are moved by them. Our own entrails are drawn painfully from us and twisted into the pictures whose significance we did not want to realise."
—————————-
Valentine Hugo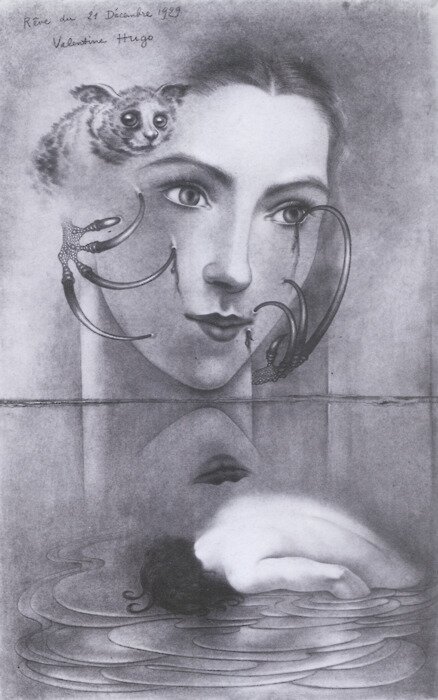 (La reve du 21 Decembre)
+Valentine studied painting in Paris, and in 1919 married French artist Jean Hugo (1894–1984), great-grandson of Victor Hugo. She collaborated with him on ballet designs including Les mariés de la tour Eiffel (1921), and in 1926 executed 24 wood engravings after maquettes by Jean Hugo for Jean Cocteau's production of Roméo et Juliette.
—————————–
(Negative of X-Ray of Meret Oppenheim's Skull)
(Object (Le Déjeuner en fourrure)
NSFW photo of Meret I am fond of.
+Oppenheim is named after Meretlein, a wild child who lives in the woods in the novel ''Der Grüne Heinrich'' (The Green Henry) by Gottfried Keller.
+In 1936, Oppenheim had her first solo exhibition in Basel, Switzerland, at the Galerie Schulthess. She continued to contribute to Surrealist exhibitions until 1960. Many of her pieces consisted of everyday objects arranged as such that they allude to female sexuality and feminine exploitation by the opposite sex. Oppenheim's paintings focused on the same themes. Her originality and audacity established her as a leading figure in the Surrealist movement.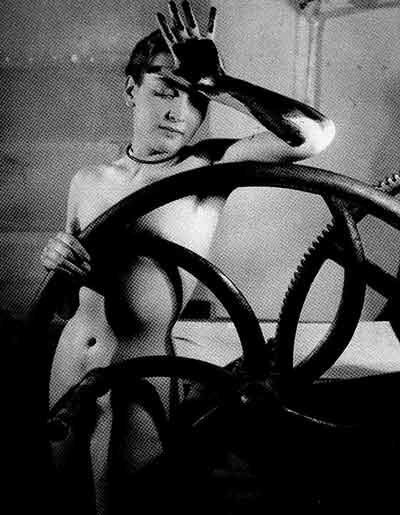 +Besides creating art objects, Oppenheim also famously appeared as a model for photographs by Man Ray, most notably a series of nude shots of her interacting with a printing press.
+In her acceptance speech upon receiving the Art Award of the City of Basle on January 16, 1975, Oppenheim coined the phrase "Freedom is not given to you — you have to take it."
—————-
Dorothea Tanning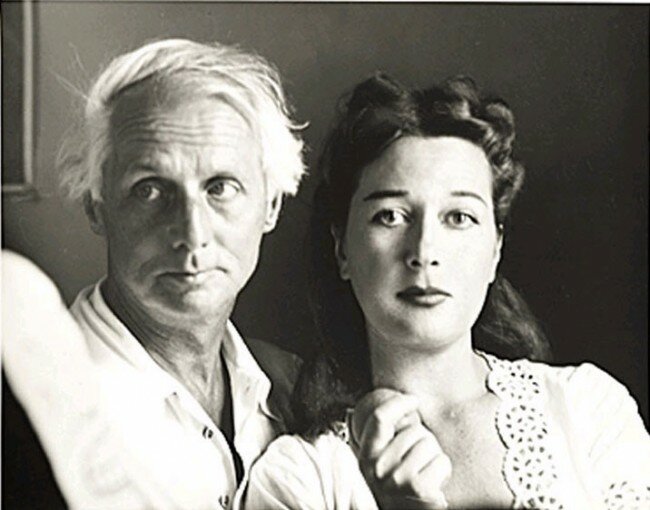 (Dorothea and Max Ernst)
(Birthday)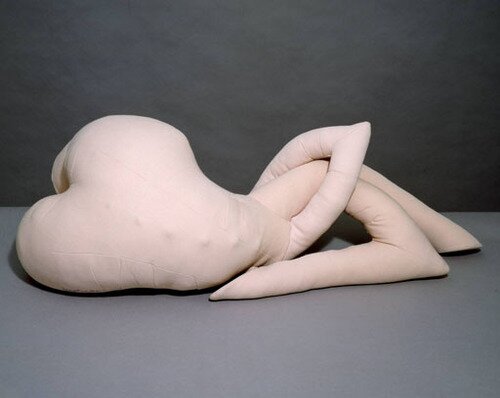 (Reclining Nude)

(Costume, Design for The Night Shadow (A Guest))
+Painter, printmaker, sculptor and writer
+In 1935, Tanning moved to New York, where she discovered Dada and Surrealism at the Museum of Modern Art's seminal exhibition, Fantastic Art, Dada and Surrealism, in 1936. By the early 1940s, Tanning was working on her own surreal paintings while she supporting herself as a commercial artist. Impressed by her creativity and talent in illustrating fashion advertisements, the art director at Macy's department store introduced her in 1941 to the gallery owner Julien Levy, who immediately offered to show her work. Levy later gave Tanning two one-person exhibitions (in 1944 and 1948), and also introduced Tanning to the circle of émigré Surrealists whose work he was showing in his New York gallery, including the German painter Max Ernst.
(Ernst and Tanning)
+As she recounts in her memoirs, Birthday and Between Lives, when Ernst visited her studio in 1942, they played chess, fell in love, and embarked on a life together that soon took them to Sedona, Arizona, and later to France. She married Ernst in 1946, in a double wedding with Man Ray and Juliet Browner.

—-
Edith Rimmington
(Decoy)
(The Oneiroscopist)
———————–
Jane Graverol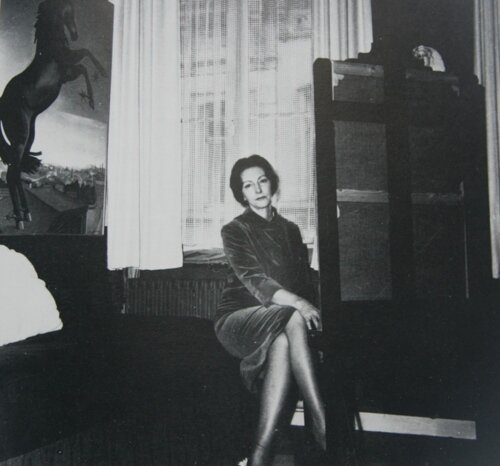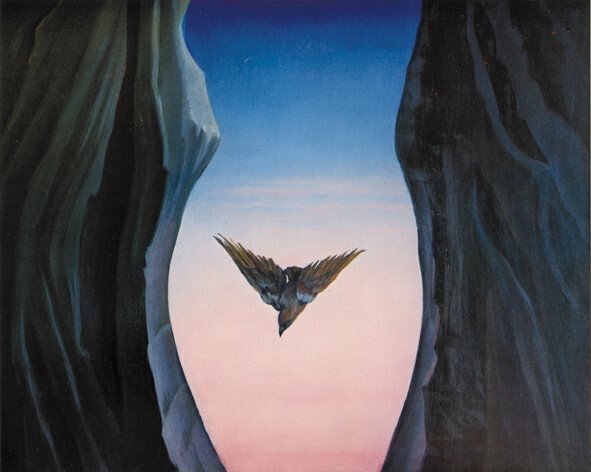 (Temptress)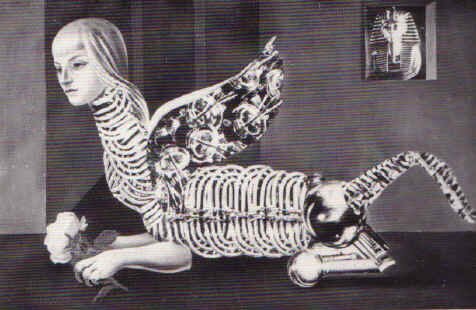 (l'Ecole de la vanité)

———————–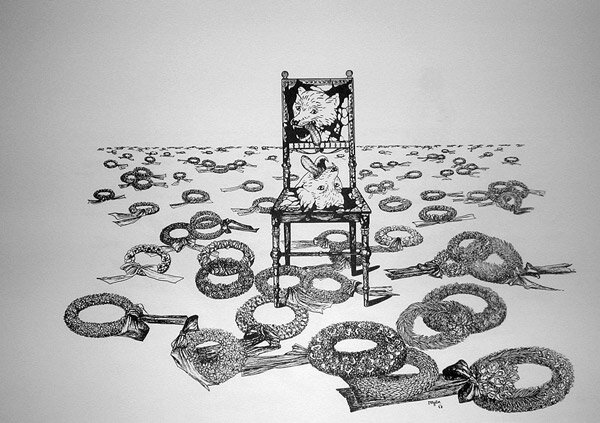 (The Shooting Gallery)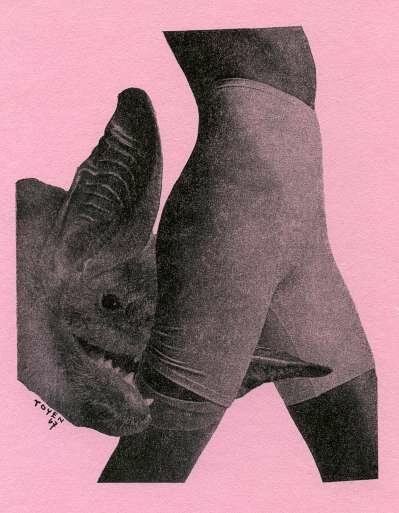 (The Snap)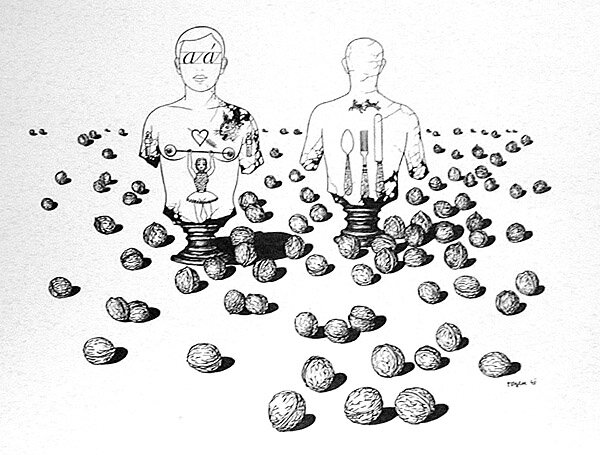 (The Shooting Gallery)
+She referred to herself in the masculine case. Her sketches, book illustrations, and paintings were frequently erotic.
+Bohemian painter, draughtsman and illustrator. She attended the School of Fine Arts in Prague (1919–20). In 1922 she met the painter Jindrich Styrsky with whom she collaborated until his death in 1942. In 1923 the couple joined the avant-garde Devetsil group in Prague. The group numbered artists, photographers, writers and architects among its members.
+During a three-year stay in Paris from 1925 to 1928 Toyen abandoned the Cubist syntax of her early work and began a series of impastoed semi-abstract paintings. Fjord, along with other works of those years, attempted to realize visually the doctrines of poetic Artificialism in which impressions, feelings and images leave their imprint in abstract traces and vibrating colour sensations. Work of this type was given its label by Toyen and Styrsky to differentiate it from their earlier work and from other abstract forms of contemporary art. They exhibited their first Artificialist compositions in Paris at the Galerie de l'Art Contemporain in 1926.
————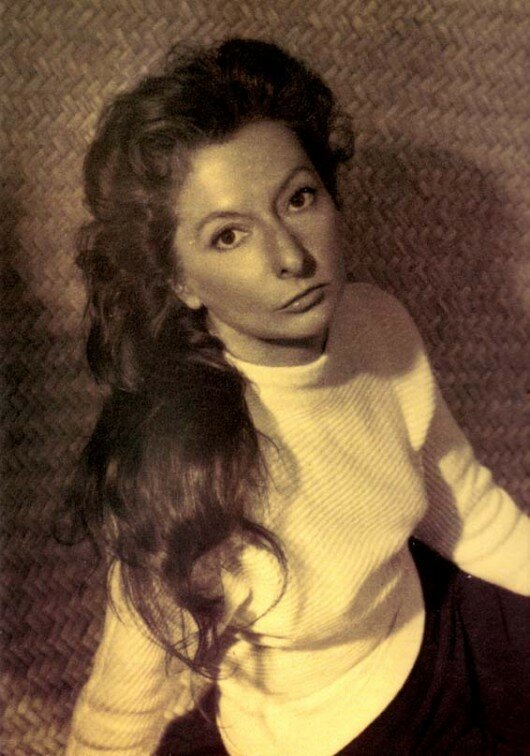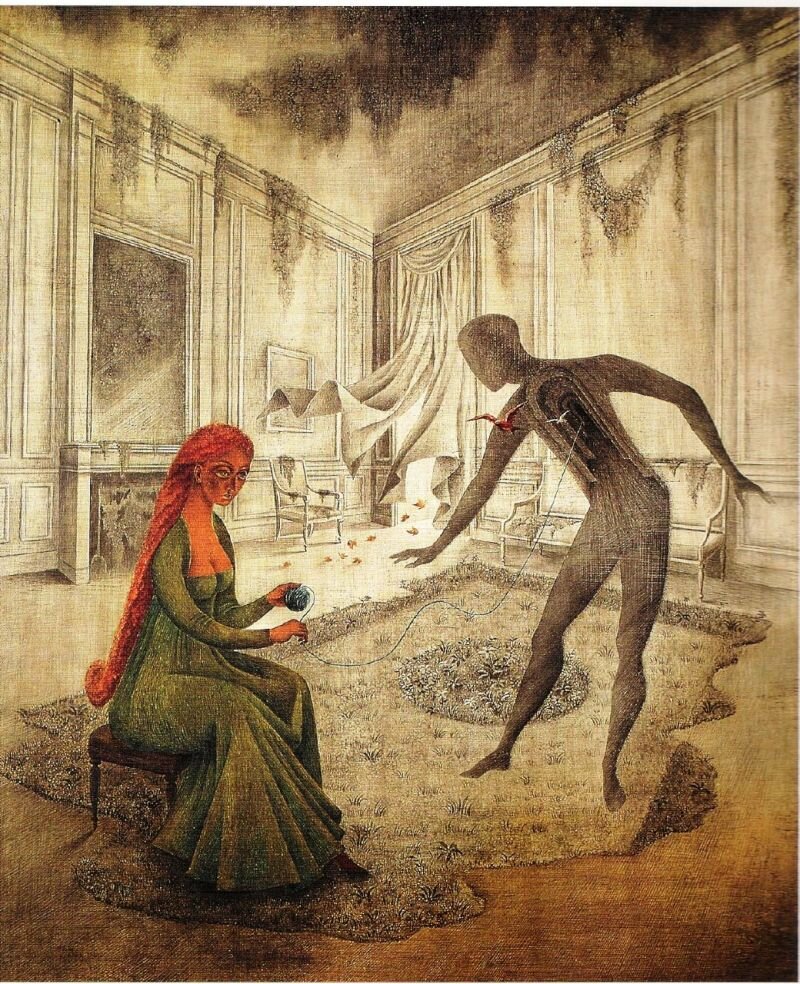 (Les Feuilles Mortes)
(Exploration of the Source of the Orinoco River)


(Papilla Lunar(Detail))
+Para-surrealist painter and anarchist
+Varo was influenced by a wide range of mystic and hermetic traditions, both Western and non-Western. She turned with equal interest to the ideas of C. G. Jung as to the theories of G. I. Gurdjieff, P. D. Ouspensky, Helena Blavatsky, Meister Eckhart, and the Sufis, and was as fascinated with the legend of the Holy Grail as with sacred geometry, alchemy and the I-Ching. She saw in each of these an avenue to self-knowledge and the transformation of consciousness.
+Varo's painting The Lovers served as inspiration for some of the images used by Madonna in the music video for her 1995 single "Bedtime Story".
+She was forced into exile from Paris during the Nazi occupation of France and moved to Mexico City at the end of 1941. She initially considered Mexico a temporary haven, but would remain in Latin America for the rest of her life.
————————-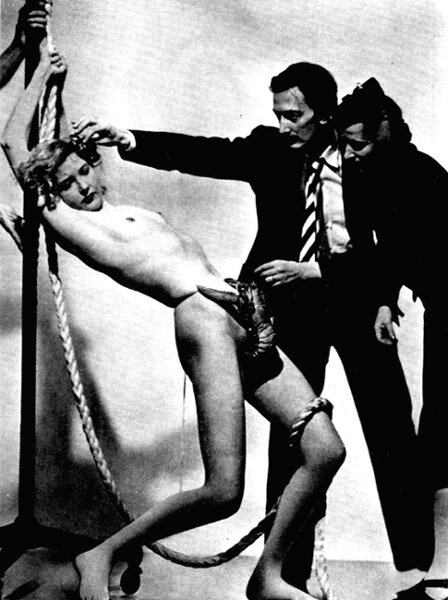 While she wasn't an artist herself, Salvador Dali's wife Gala was one of major sources of inspiration for the surrealist master and many of his contemporaries.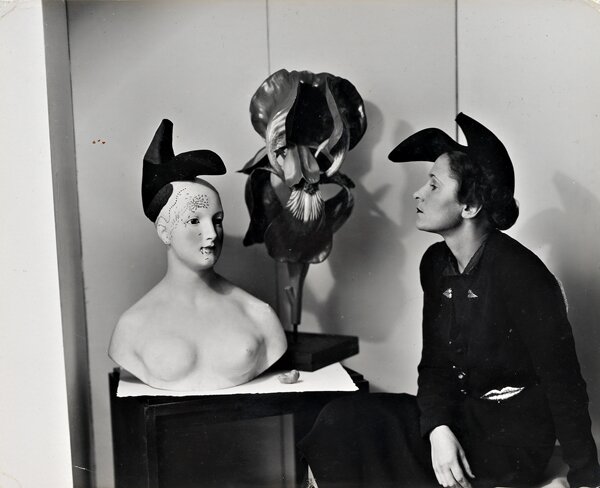 +In the early 1930s, Dalí started to sign his paintings with his and her name as "it is mostly with your blood, Gala, that I paint my pictures"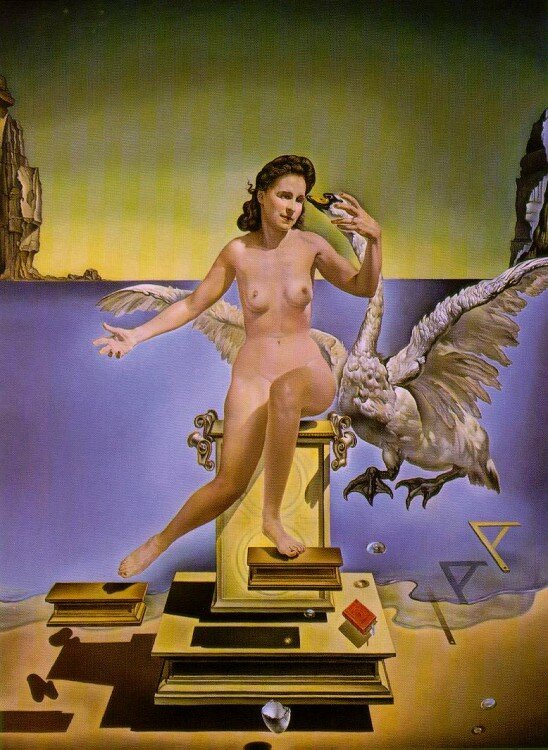 (Leda Atomica, Salvador Dali)
(Gala of the Spheres)
They were kind of an adorable couple.
A few end notes..
It was surprising to find that there isn't too much online content about many of these artists.

This post could have not been possible without extensive wikipedia-ing, and this page which was useful in sourcing names.
The information I provided is just a snapshot of the artist.
I selected snippets from their bios which I found most interesting which usually entails violence, adultery, and bouts of insanity.  Therefore, I suggest digging deeper into each of the individual women to get a more well-rounded view about their lives and careers.
♥