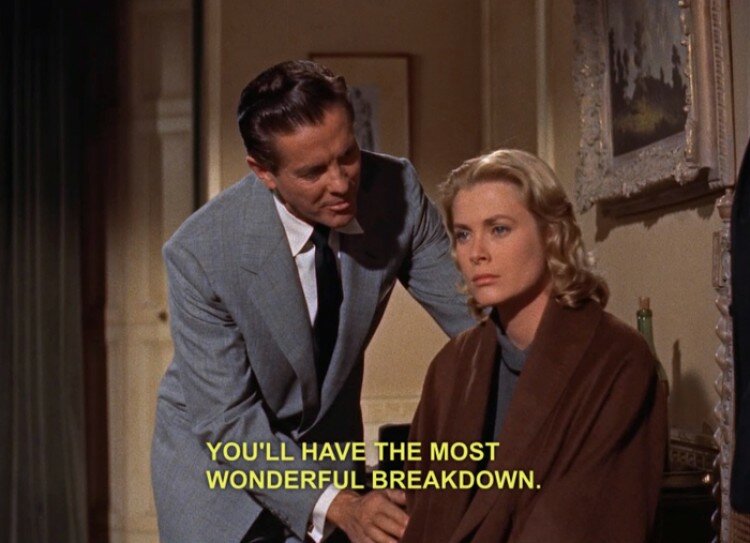 traditions x relics x the ivory hand x crying cardinal x repeat
—————————————
 Salon Show: Gallery & Invited Artists

(Lover's Eye: Eleonora II (after Bronzino), Tabitha Vevers)
When: On view through December 24th, 2012
Where: Clark Gallery, 145 Lincoln Road, Lincoln, MA 01773
How: Official Website
What/Why: "Clark Gallery exhibits contemporary art in all media by emerging, mid-career and established artists from the Northeast and nationally. The gallery's exhibition program reflects a broad range of twentieth century ideas appealing to collectors and institutions with diverse interests."
——————–
Boston Biennial

(Brynn Dizack)
When: Saturday December 15th from 6 to 9pm
Where: Gallery at Spencer Lofts, 60 Dudley Street, Chelsea, MA
How: Official Website
What/Why: From preview site:"See more of the amazing work of the 94 artists selected to participate in the 2012 Boston Biennial at the Gala Reception to be held on Saturday December 15th from 6 to 9pm at the Gallery at Spencer Lofts. The address of the Gallery is 60 Dudley Street, Chelsea, MA. Wear your finest Glittery Holiday Attire! For more info, call 617 913 1871"
——————–
Bazaar Bizarre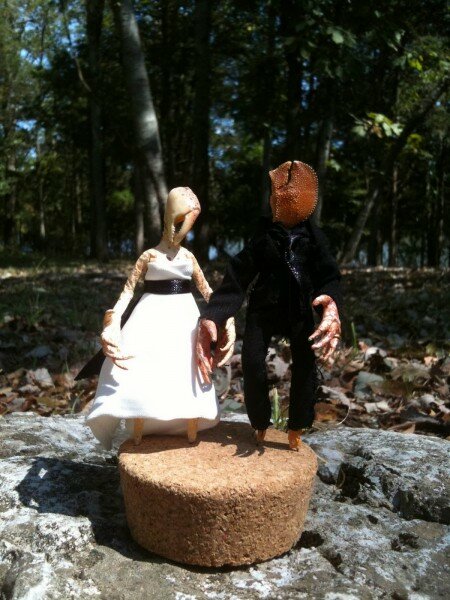 (The Crabby Couple, Bearded Tales of Woe)
When: Sunday, December 16th 2012 12-6PM
Where: BCA Cyclorama, 539 Tremont Street, Boston, MA 02116
How: Official Website
What/Why: "Bazaar Bizarre began in 2001 in the Boston-area as a hodge-podge of friends and acquaintances cobbling together their handcrafted DIY wares to sell and staging an offbeat entertainment extravaganza. In 2004 the Bazaar Bizarre spread to Los Angeles and Cleveland and in 2006 Make took us under their wing to include the Bazaar Bizarre as part of the Maker Faire in the San Francisco-area every spring. The Bazaars in Boston, Cleveland, Los Angeles and San Francisco happen every year during peak holiday shopping season in December."
——————–
Repeat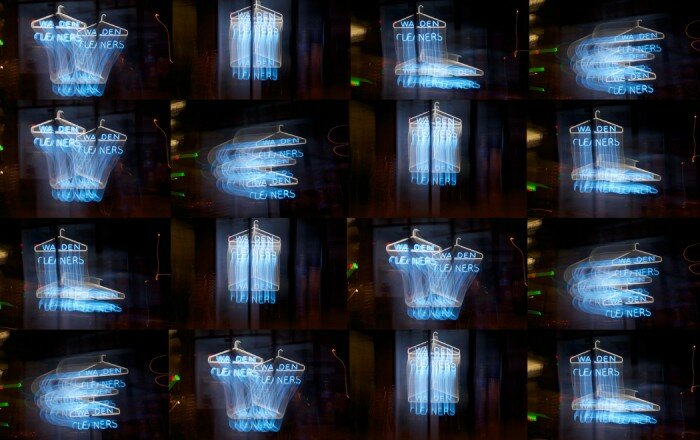 (Veil, Tom Wojciechowski)
When: On view through January 12th, 2013
Opening Reception: Monday  December 17th, 5-730pm
Where: Atlantic Wharf Gallery, 290 Congress Street, Boston, MA
How: Official Website
What/Why: "A group show of FPAC member artists whose work explores themes of pattern and repetition.
The language of pattern reflects both a sense of the natural world, and our human understanding of it. Pattern is also present in the imprints made by the rituals and habits of our daily lives. The repetition of our being is ingrained in our surroundings. Sometimes organic, sometimes more graphic, repetition allows us to dive into the unknown and understand its beauty.Guest juror Howard Yezerski
Artists:
 Nicole Aquillano, Domingo Barreres, Carrie Chang, Kathy Chapman, Laura Davidson, Jane Deutsch, Kippy Goldfarb, Jenny Grassl, Marty Harris, Jeffrey Heyne, Ian Kennelly, Mario Kon, Helen Lee, Leslie Miller, Bonnie Mineo, Andrew Neumann, Claudia Ravaschiere, Ann Scott, Wendy Shapiro, Christine Vaillancourt, Dorothea Van Camp, Anne Welch, Tom Wojciechowski, Andrew Woodward"
——————–
Nancy White – New Work

(#30)
When: On view through January 26th, 2013
Opening Reception: Friday January 4th, 2012 5:30PM
Where: Steven Zevitas Gallery, 450 Harrison Avenue #47, Boston, MA 02118
How: Official Website
What/Why: More information on the exhibition and included works here.
——————–
Fort Point Channel Holiday Sale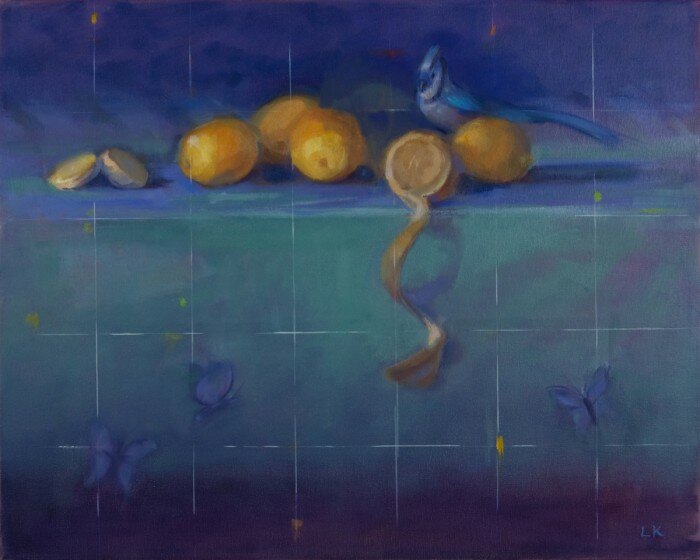 (Blue Bird, by FPAC member, Lisa Knox)
When: Friday, December 14, 2012 from 4-8pm
Where: Fort Point neighborhood, South Boston, MA
How: Official Website
What/Why: "Kick off the holiday season: Sip, Shop & Stroll
Join us for a night of festive fun in Fort Point on Friday, December 14, 2012 from 4-8pm.
Neighborhood businesses will be open for a unique evening of shopping, with special offers, discounts, and holiday treats for all."
List of participating venues here.
——————–
Process Goes Public: BCA Artist Studios Building Exhibition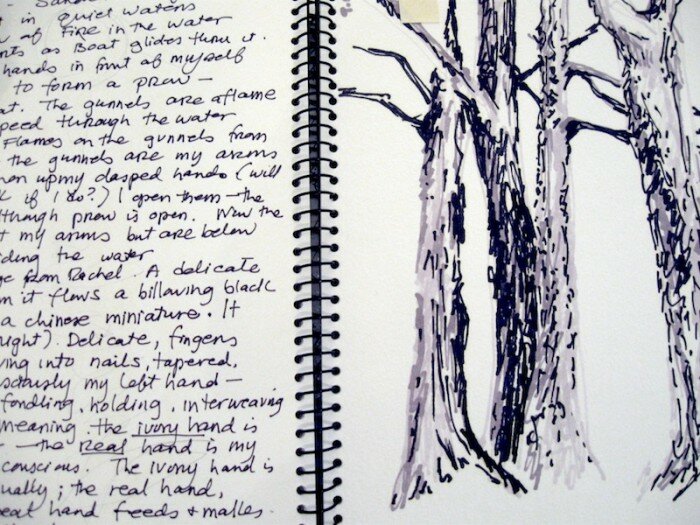 (Image: Page from the sketchbook of Ruth Ginsberg-Place)
When: On view through February 03, 2013
Where: Mills Gallery, Boston Center for the Arts, 539 Tremont Street, Boston, MA 02116
How: Official Website
What/Why: "The Boston Center for the Arts is pleased to present the annual BCA Artist Studios Building exhibition with Process Goes Public, curated by Debra Olin and featuring participating artists: Ruth Ginsberg-Place, Georgina Lewis, Silvia López Chávez, Marilyn Mase, Selina Narovlansky, Robert Rovenolt, Miriam Shenitzer, Beverly Sky and Sophie Truong. Process Goes Publictransforms the traditional "white cube" experience of the gallery into an interactive forum for artistic vision and the action of art.
The BCA Artist Studios Building (ASB) artists' methods, processes, thoughts, insights and perspectives are the exhibition. Throughout the show, the artists will be actively working directly in the Mills Gallery's space and walls on individual projects or concepts. Process Goes Public explores the artistic process in real time and engages with the development of ideas. The work will remain in-progress, ephemeral and incomplete until the end.
Process Goes Public takes artistic practice back to its core and embraces the foundational values of the ASB artists. In the consumer-based, object-driven art market, where the finished product and sales are the standards of achievement, this exhibition celebrates the germination of the artist's idea, the conception, dialogue and process of artistic inspiration and the directions it follows."
——————–
Relics Photographs by Robert Moran

When: On view through January 13th, 2013
Where: The Griffin Museum at Digital Silver Imaging, 9 Brighton Street, Belmont MA
How: Official Website
What/Why: "Robert Moran's personal photography projects have taken him around the world. But for this series of images, he focused his lens on "common objects that are past their prime."
Relics is featured at the Griffin Museum at Digital Silver Imaging, 9 Brighton St., Belmont, MA, November 15 through January 13. A reception with the artist is December 13, 6-8 p.m.
Of the objects in the series, Moran says, "Once relied upon, they have been forgotten or discarded. I photographed each item singly in order to reveal its individual essence."Cracks and scuffs of hard use. Mended hinges. Patches worn smooth by frequent polishing"Moran adds, "I came to appreciate how often function dictates form, and how frequently the form is right."
He said in some cases the objects were used for years by one person, while in other cases they passed through many hands."They've been used in homes, offices, a school gym, and taken on house calls by a country doctor," Moran says. "All of them have stories."
Selecting and photographing the items caused him to "think about the events in my life to which objects have borne witness. In a sense, they are our partners in life."Moran says that over the years he has taken pictures of everything from classic cars to icebergs "and now.a table fan."
"Each time, I strive to capture something of my subject's essential spirit," he says. "In this project, I have tried to achieve that by selecting items that display a unique aura, and in many cases, reveal wear and tear obtained from many years of use."
——————–
Holiday Small Works Show

(Coastline Monhegan, John Monteiro)
When: On view through December 24th, 2012
Where: Copley Society, 158 Newbury Street, Boston, MA 02115
How: Official Website
What/Why: "The Copley Society of Art is proud to present Holiday Small Works, featuring work from our membership of over 380 artists. This traditional holiday show offers affordably priced small works in a variety of media including, paintings, sculptures, and photographs. Many newly admitted artist members are contributing their small works for the first time, so keep your eyes peeled for our freshly represented artists. Pieces from Co|So's Holiday Small Works are perfect additions to growing art collections, as well as thoughtful and unique gifts for the holidays."
——————–
Members' Juried: Winter and Holiday Exhibition

(Santa Claus, Andy Warhol-note:representative img for show. not on view.)
When: On view through January 27th, 2013
Where: PAAM 460 Commercial Street, Provincetown, MA 02657
How: Official Website
What/Why: "Featuring winter and holiday inspired artwork in a variety of medium.
Exhibiting Artists: Steph Adkins, Joan Barron, Midge Battelle, Sally Brophy, Gail Browne, Barbara Cantor, Karen Cappotto, Janine Carney-Savage, Martha Carroll, Ed Christie, Polly Coté, Towanda de Nagy, M.J. Levy Dickson, Barbara Ford Doyle, Robert Eaton III, Valerie Falk, Brenda Fernandez, Paige Gillies, Virginia Giordano, Terry Gips, Laurel Guadazno, Suzanne Harding, Conny Hatch, Denise Kelly, Joan Kenney, Karen Krieger, Richard Lacasse, Lorraine Kujawa, Elizabeth Lazeren, Claire K. Marsh, Joan Cobb Marsh, Jessica Mc Connell, Pat Medina, Deb Mell, Catherine Moye, Pasquale Natale, Nancy Nicol, Elisabeth Pearl, Liana F. Piehler, Bob Rindler, Siân Robertson, Candice Ronesi, Alyssa Schmidt, Brenda Silva, Joe Trepiccione, Diane Washburn, Rachel White, and Joyce Zavorskas."
Also on view..
Teaching Traditions

(crying cardinal, prior work by Selina Trieff)
When: On view through February 10th, 2013
What/Why: "Teaching Traditions:Selections from the Lillian Orlowsky and William Freed Museum School at PAAM. This exhibition follows the long line of historically significant teaching methods as passed down from teacher to student over more than a century in Provincetown. The legacy of Charles Hawthorne's Impressionism, Hans Hofmann's Abstract Expressionism, and Michael Mazur's printmaking continues to thrive through Museum School faculty and students."
——————–
Winter Salad

(new work by Scott Listfield)
When: On view through December 28th, 2012
Opening Reception: Friday December 14th, 7-11PM
Where: Lot F Gallery, 145 Pearl Street, Boston, MA 02110
How: Official Website
What/Why: "This group exhibition will feature approximately forty artists small to medium sized works. Almost entirely local line up with some works coming in from NY and Philadelphia. Look forward to a wide range of different mediums and styles from some great artists."
——————–
Did I forget something? Let me know:
——————–
 Jeffrey:  you should probably take the day off

He's right.
Have a great weekend! ♥