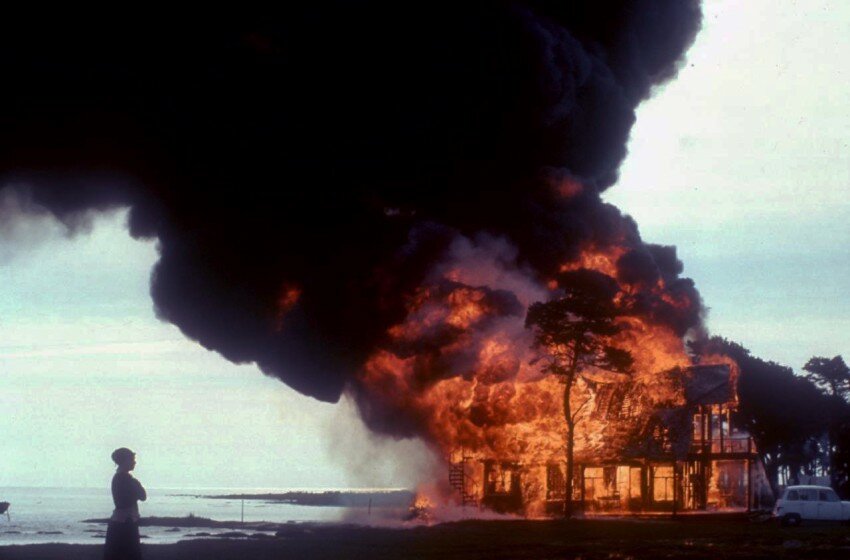 you are here x no one left to blame x relics and remakes x pass this on
————–
Highland Street Free Fun Fridays
(Day of the Dead Figure at Boston's Children's Museum)
"Free fun fridays invites Massachusetts residents and tourists to visit designated cultural attractions every Friday this summer with free admission. No registration or tickets required. Visit and enjoy!"
Free attractions for August 2nd, 2013:
THE MAHAIWE PERFORMING ARTS CENTER
————————
Pass This On

(prior work of Stephen Sheffield)
When: On view through August 7th, 2013
Where: StoneCrop Gallery, 805 Shore Road, York, Maine 03909
How: Official Website
What/Why: "An exhibition of photography showcasing the aesthetic results of artistic mentorship."
————————-
Just Happy to Be Here and SEVEN Closing Party

When: 'Just Happy To Be Here' on view through September 7th, 2013
Opening Reception: Thursday August 8th, 2013 6:00-8:00PM
Where: Montserrat Galleries, 23 Essex Street, Beverly, Massachusetts 01915
How: Official Website
What/Why: "Pat Falco: The Montserrat Galleries is excited to present the work of Boston-based artist Pat Falco. Creating deadpan works in drawing, painting and photography that combine text and image, Falco's humor and sarcasm often reveal darker and more thoughtful layers of everyday experiences, internal dialogues and social interactions. "Just Happy to Be Here" will be on view in our Schlosberg Gallery August 7 – September 7, 2013.
Seven: A Performative Drawing Project, features seven artists who have been invited to draw directly onto one of seven walls in the Montserrat Gallery over a seven-week time frame between June 3 – August 8, 2013. This exhibit focuses on each artist's performative and personal approach to creating their site-specific artwork. During each installation the gallery will be open allowing for viewers to witness the artist's practice. " More information here.
—————————-
Every Everything

When: On view through August 18th, 2013
Opening Reception: Friday August 2nd, 7-9PM
Where: Voltage Coffee, 295 3rd St  Cambridge, MA 02142
How: Official Website
What/Why: "New Work by Matthew and Nicholas Zaremba. 
"The duo grew up in the New England suburbs and, in that New England coming-of-age-way, spent time together exploring the natural world around them, eventually manipulating their environment by building and tagging, all while honoring the fleeting quality of these moments…
Even though Nick and Matt differ in their styles and approaches to art… [g]oing back through the show after the hang and hand painting the walls together helped blend their styles and create a layer of cohesion to the exhibit. There is a clear sense of nostalgia and curiosity in both bodies of work: while Matt captures a youthful carefreeness, Nick's organic and layered pieces show process and planning. Every Everything therefore, is an encapsulation of their relationship, the visual story of how they've grown together and apart, under similar and different influences." 
————————-
Daniel Maffia

When: On view August 3rd through August 23rd, 2013
Opening Reception: Saturday August 3rd, 5-7PM
Where: Harmon Gallery, 95 Commercial St Wellfleet, MA 02667
How: Official Website
What/Why: "Gallery owner and artist Traci Harmon-Hay along with gallery director and artist Vincent Amicosante, have purposefully set out to bring together a group of artists they respect and admire personally and professionally – some are emerging artists, some mid-career, as well as several established artists – all who work in a contemporary style, lending an almost urban flair to the Wellfleet gallery scene."
————————-
Steve Locke: There is No One Left to Blame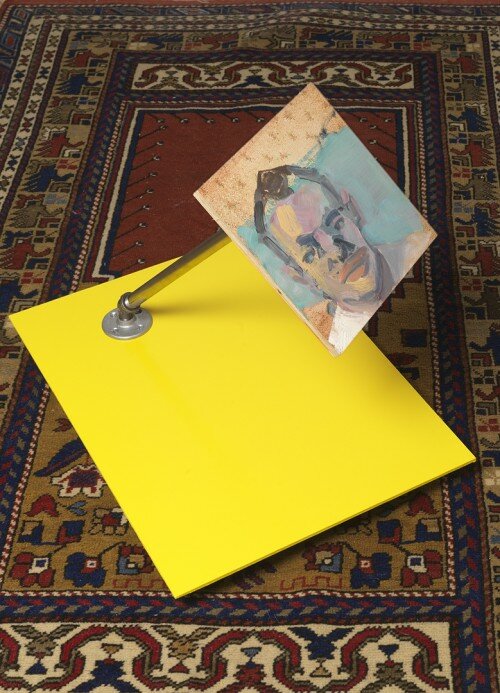 (You Don't Deserve Me)
When: On view through October 27th, 2013
Where: ICA Boston, 100 Northern Ave  Boston, MA 02210
How: Official Website
What/Why: "For several years Steve Locke has been making images of male heads with their tongues sticking out—a curious expression that suggests disgust or dislike as much as it does teasing or flirting."
Also on view..
Mary Reid Kelley

What/Why:"The first thing you'll notice is the eyes. Whether goggled, bug-like, or comic strip–esque, the eyes are obscured. But behind Mary Reid Kelley's signature prosthetics, the characters see—and say—very much.
Composed of live action and stop-motion animation, the South Carolina native's narrative videos present historical or myth-based stories. At the center of each is a main character or narrator played by Reid Kelley, who appears costumed, bewigged, and practically unrecognizable, her face painted white with features defined in black. A trained painter, Reid Kelley creates all of her costumes, props, and sets in black and white, creating a kind of three-dimensional drawing. Everything is drawn and painted, and intended to look so.
Along with a sprinkling of auxiliary characters, many of whom she also plays, Reid Kelley's narrators bring to life eras of significant historical change, often moments when women's roles were transformed, in playfully bawdy, pun-laden verse. In Sadie the Saddest Sadist (2009), we hear from a World War I–era woman who goes to work in a munitions factory, meets a sailor, and contracts the clap. In The Syphilis of Sisyphus (2011), a pregnant Parisian prostitute extols the virtue of cosmetics, reports on the French Revolution, and is carted off to an asylum to be treated for hysteria.
Aesthetically, the works draw inspiration from such varied materials as newspaper comic strips and Futurist manifestos, and artists such as Marcel Duchamp and Fernand Léger, while intellectually, sources range from poetry to philosophy to history.
The exhibition includes four videos created between 2008 and the present, with progressively higher production values thanks in part to the contribution of Reid Kelley's collaborator and husband Patrick Kelley, who digitally assembles elements shot on green screen. Among the works is Reid Kelley's most recent, Priapus Agonistes, an adaptation of the Greek Minotaur myth that recasts Priapus—a god of fertility and protector of livestock known for his large, enduring erection—as a volleyball player.
Pitting religion against myth, Priapus represents a shift for Reid Kelley, although as in all of her works to date, humankind's perennial desire to escape the roles assigned by nature and culture remains at the heart of the work. Reid Kelley's
work makes this plight palpable through history, and palatable through comedy."
————————-
I've Just Begun to Tell You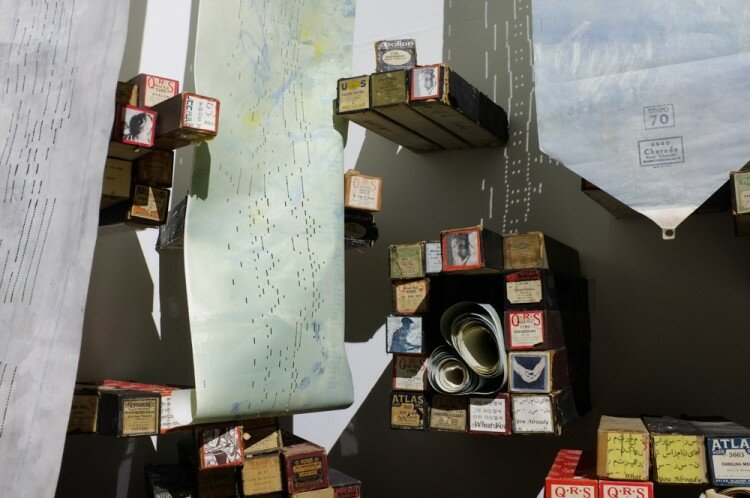 (I've Just Begun to Tell You: Prelude (detail), Randy Garber)
When: On view through October 3, 2013
Where: 17 Cox, 17 Cox Court, Beverly, Massachusetts 01915
How: Official Website 
What/Why: "I've Just Begun to Tell You explores our internal and external relationship to sound. Randy Garber's three part sound installation dissects and recomposes hundreds of piano player scrolls. Partly deaf since infancy, Garber cannot experience all sounds on a normal spectrum. Her installation relates what it's like to live in a sound filled world that contains packets of silence. 
Author Gerald Shea will be reading from his book Song Without Words: Discovering My Deafness Halfway Through Life. The book recounts how a childhood illness resulted in partial hearing loss that went undiagnosed for almost thirty years. "
————————-
City to the Sea

(Midtown Move)
When: On view through August 13th, 2013
Opening Reception: Friday August 2nd, 7–10 pm
Where: Kobalt Gallery, 366 Commercial Street Provincetown, MA
How: Official Website 
What/Why: "Sean Flood approaches a blank canvas in much the same way an architect approaches a vacant lot – first, with a conceptual drawing that is quick, loose, and bent on filling the space in a way that best serves the subject or the structure. What unfolds next for Flood is a frenzy of calculated mark making from which a city suddenly rises, seemingly from the inside out."
————————-
Paper Crocodile Party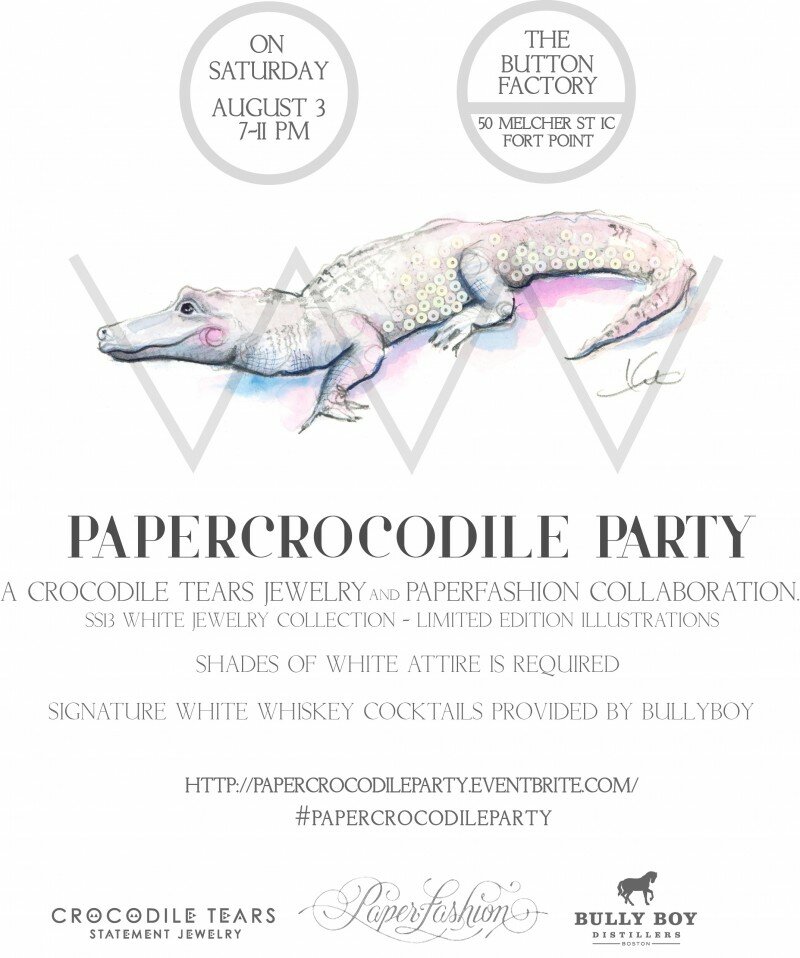 When: Saturday August 3rd, 2013
Where: The Button Factory in Fort Point, 50 Melcher Street 1C, Boston, MA 02210
How: RSVP here
What/Why: "A summer party to celebrate a collaboration between Crocodile Tears Jewelry and Paperfashion . Limited Edition illustrations and S/S 13′ Jewelry Collection on view. Signature White Whiskey Cocktail from Boston-based Bully Boy Distillers."
————————-
Boston Young Contemporaries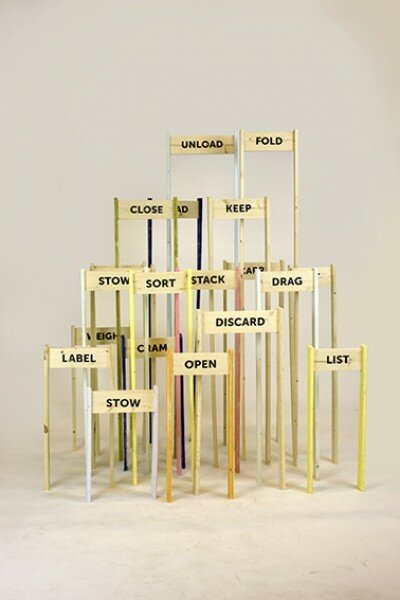 (In Transit: Toponym, Nour Bishouty)
When: On view through July 27th, 2013
Where: 808 Gallery, 808 Commonwealth Avenue, Boston, MA 02215
How: Official Website
What/Why: "Boston University is pleased to present the 8th Annual Boston Young Contemporaries Exhibition. Established in 2006 by three Boston University graduate students, Boston Young Contemporaries is a juried showcase of contemporary art from graduate students in the New England area. This year's exhibition features over 50 artists representing Master of Fine Arts and Post-Baccalaureate programs in New England and includes contemporary painting, photography, video, sculpture and installation."
————————-
Rose Cherubini

When: On view through August 2013
Where: Samsøn, 450 Harrison Ave, Boston, MA 02118
How: Official Website
What/Why: "Samsøn is proud to present an exhibition of custom bridal dresses and ball gowns by fashion designer Rose Cherubini. For the month of August of 2013 to commemorate her 100th birthday, her work, archives and other materials will be on view.
The artist will be on hand for a special reception on Thursday, August 1st from 5 to 8PM.
Rose Cherubini née Santeusanio was born in Boston, MA in 1913 and currently lives in Wareham, MA. Rose Cherubini Bridals, her first shop, opened in Quincy in 1946. Upon realizing most of the clientele was coming from Boston, Cherubini moved her shop to Newbury Street in 1951 until 1967. She closed to head the bridal and gown departments at Bonwit Teller's Boston outpost, Worth's and Hurwitch Bros. Rose Cherubini Bridals reopened and operated in Boston's Back Bay until the mid 1980s.
In operation for over 40 years, Rose Cherubini's designs gained popularity with a unique style incorporating hand embroidery, jewels and beads. Her love of painting, color, and texture pushed her works into the realm of art. Ahead of her time, she refined the use of different materials in sync such as fine silk and burlap. She brought brocades into the field and designed coats for her dresses.
Cherubini created custom dresses for many celebrities and notable figures of the time. John Glenn, the 1st American to orbit the earth, requested Cherubini to create the "Orbit Dress" for his wife. The Chandler Burlap Company commissioned a burlap dress to which she responded with a pink burlap cocktail dress, which was photographed for Life Magazine.
Rose Cherubini (while raising 2 sons) mounted several fashion shows around the Boston area including multiple shows at the famous Blinstrub's Nightclub. Her work was also pictured and featured in articles including the Boston Globe, the Quincy Sun, The Boston Traveller (then known as the Boston Herald), the Patriot Ledger and The Hellenic Chronicle among others.
Her work touched many women and the generations that followed. In order to design a wedding gown, she was allowed access to the union of families. These intimate public moments her work was a part of, attests to her cultural contribution as an Italian American woman. Her designs were worn to major cultural and social events where high society, politics and business met, but also to the most popular nightclubs and dance halls where the moment's best musicians amongst other creative and colorful characters resided. Rose Cherubini's works, prized family possessions, are still worn by daughters and granddaughters to only the most special of events."
————————-
 Steven Bogart and Mali Sastri: Ten Paintings Ten Songs

When: On view through August 24th, 2013
Opening Reception: Friday August 2nd, 2013 6:00-8:30PM
Where: Bromfield Gallery, 450 Harrison Avenue, Boston, MA 02118
How: Official Website
What/Why: "Steven Bogart's paintings and Mali Sastri's music are an ethereal amalgamation of bio forms, bio-space, and expressive utterances in combination with acoustic and electronic resonance.  On view in the gallery will be ten paintings, each with its own sound station where visitors may experience each song and painting in concert.
The artists' collaboration began in the fall of 2011 when they met monthly to share their work.  The ten paintings are small abstract works in oil. The songs are vocal and keyboard-based with added instrumentation of percussion, strings and electronic textures."
—————————
Raul Gonzalez – Los Nuevos Guerreros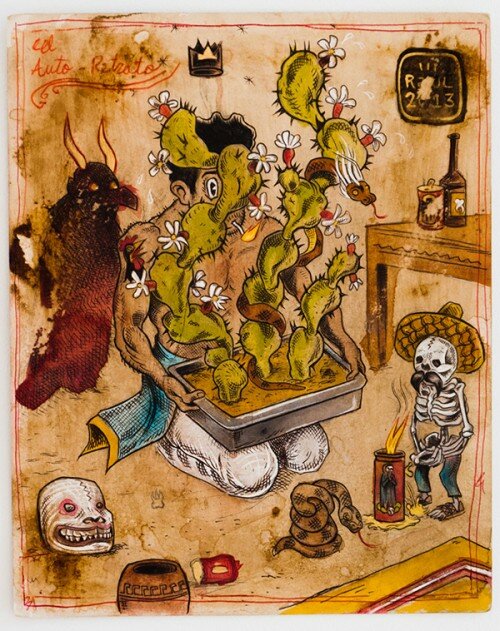 When: On view through August 31st, 2013
Opening Reception: Friday August 2nd, 5:30-7:30PM
Where: Carroll and Sons, 450 Harrison Avenue, Boston, MA 02118
How: Official Website
What/Why: "Carroll and Sons supports contemporary artists who work in painting, photography, sculpture, video and works on paper. The gallery focuses on building the careers of lesser-known artists and promoting ones who are under recognized.
Joseph Carroll ran the Bernard Toale Gallery before taking it over in the summer of 2008 and reopening the space as Carroll and Sons that September. Prior to managing Bernard Toale Gallery for five years, Joseph worked for three years with Dan Elias at Elias Fine Art. Joseph holds an MA from New York University and a BFA from Miami University in Ohio."
—————————
Basic Ingredients of a Complex World

(Matthew Gamber)
When: On view through August 10th, 2013
Where: Gallery Kayafas, 450 Harrison Avenue, Boston, MA 02118
How: Official Website
What/Why: "Not too long ago one took it on faith that the final scientific picture of the world would be beautiful, orderly and simple. As it has continued to be sketched in, we have had a number of surprises. The beauty is there, but not of the expected kind. The order is there, but not the sort to damp down our questions. The simplicity has disappeared."
C.P. Snow, scientist and author of The Two Cultures-a lecture cautioning against the growing separation of the sciences from the humanities.
Gallery Kayafas is pleased to present Basic Ingredients of a Complex World, an exhibition featuring the photographic work of Harold E. "Doc" Edgerton, a well-loved member of the MIT faculty, and inventor of stroboscopic lighting, along with and Matthew Gamber, a Boston-based artist and educator whose work draws inspiration from a variety of aesthetics: scientific illustration, op art, and minimalism.
The title of this exhibition is derived from a chapter in a 1963 Time/Life publication, Matter, the inaugural title of the Life Science Library Series, written by Ralph Eugene Lapp, a renowned Manhattan Project physicist. C.P. Snow, a noted scientist and author who served as a consultant editor for the book, was concerned with the effect of science on culture. Snow argued that the general public deserved to engage with science with the same appreciation and level of involvement as one would with literature.
Through a variety of photographic approaches, "Doc" Edgerton and Matthew Gamber experiment with how the medium of photography can inform our perception of the world. Both Edgerton and Gamber illustrate aspects of Snow's ideal by seeing the potential of everyday objects as an opportunity to illustrate ideas that extend beyond what can be seen with the naked eye.
In this new series, Gamber explores how photography can be both documentary and illusory-a paradox demonstrated through his experimentation with 3D techniques, both analog and digital. Tampering with the image to make it seem truer than it is, Gamber highlights where perceptions can be both true and false simultaneously.
—————————
Free Association 2013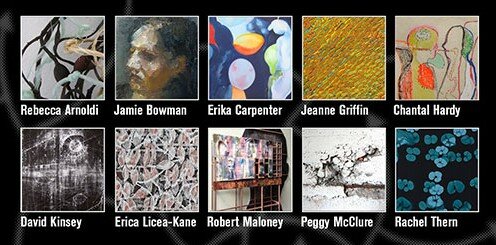 When: On view through August 29th, 2013
Opening Reception: Friday August 2nd, 2013 5:30-7:30PM
Where: Kingston Gallery, 450 Harrison Avenue, Boston, MA 02118
How: Official Website
What/Why: "Free Association 2013: Kingston Associates' Annual Exhibition"
—————————
Why Am I So Awkward?

(Untitled, Peter Opheim)
When: On view through August 24th, 2013
Where: Steven Zevitas, 450 Harrison Avenue, Boston, MA 02118
How: Official Website
What/Why: "Featuring the work of: David X. Levine, Andrew Masullo, Peter Opheim, James Sterling Pitt, Chuck Webster"
—————————
State of the Art 2013

(

Rebecca Nehring, 

Room in New Jersey)
When: On view through August 15th, 2013
Opening Reception: Friday August 2nd, 6-8PM
Where: Chase Young Gallery, 450 Harrison Avenue, Boston, MA 02118
How: Official Website
What/Why: "Third Annual Emerging Artist Exhibition"
—————————
New England Collective IV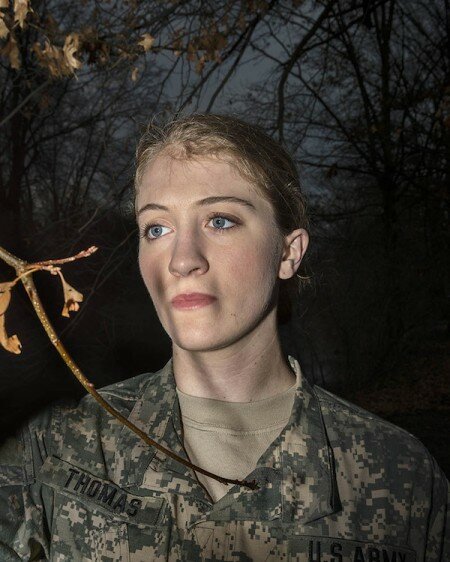 (Thomas in the Woods, Alejandra Carles-Tolra)
When: On view through August 28th, 2013
Opening Reception: Friday August 2nd, 2013
Where: Galatea Fine Art, 460B Harrison Ave., #B-6
How: Official Website
What/Why: "We approached reviewing the 337 entries for "New England Collective IV" the same way we begin the process of reviewing our coverage options in planning each issue of artscope: We searched for work that looked and felt fresh, interesting and well-done as well as work that told a story and had the feel of the subjects and locations it portrayed. As we go through hundreds, if not thousands of images in a given week, it upped the ante in works needing that something special, something unique, something spectacular quality to be selected…"
– Co-curators Kaveh Mojtabai, publisher & Brian Goslow, managing editor, artscope magazine"
—————————
Kalimah Muhammad – Pilgrimage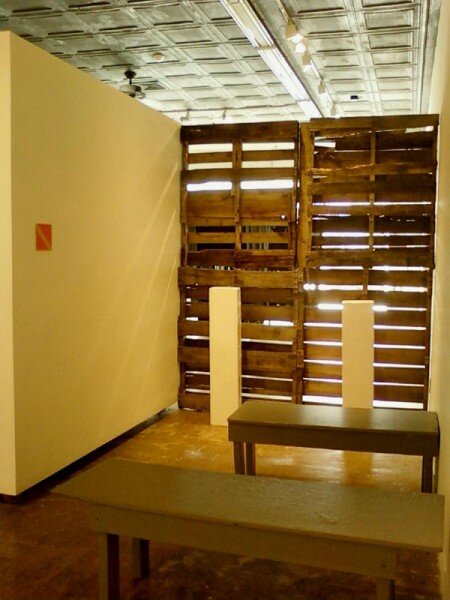 When: On view through August 4th, 2013
Opening Reception: Friday August 2nd, 2013
Where: Boston Sculptors Gallery, 486 Harrison Ave, Boston, MA 02118
How: Official Website
What/Why: "The Boston Sculptors Gallery is pleased to present Kalimah Muhammad's debut exhibition Pilgrimage. Defined as the course of life on earth, Pilgrimage's seven week­long show invites the viewer on a journey of the artist's life through her contemporary monuments. The show combines objects, images, and text used to illuminate significant events and people of the artist's upbringing. Personal and attainable, Muhammad's "modern monuments" are commemorative of the individual's achievement in history. Using materials as common as concrete and as opulent as 23­karat gold, the abstracted works references the collective's desire for permanence and recognition. As definitively characteristic of Muhammad's earlier work, Pilgrimage, is approachable in scale and understanding in material as well as execution. The 23 year old, New Jersey­native happily joined the Boston Sculptors Gallery in 2012, one year after graduating from Montserrat College of Art in Beverly, MA. Muhammad's exhibition will feature all new work with the exception of two notable undergraduate works."
—————————
REM Cycle

When: On view through August 25th, 2013
Where: Uforge Gallery, 767 Centre Street, Jamaica Plain, MA 02130
How: Official Website
What/Why: "Exhibiting Artists: Francesca Caruso, Koren Christensen, Bernard Delory, Richard Fomo, Sonya Genel, Viktor Genel, Jean Goldner, Derryl Irion, Marnie Jain, Alex Kittle, Christine Ledoux, Amanda Lomax, Kira Maintanis, Anne McCaffrey, Daniel MacInnis, Brian O'Donnell, Rebecca Philio, Jeff Roberts, Christopher Sorrentino, Meredith Westfall, Stefan Volatile-Wood"
—————————
Slummer Camp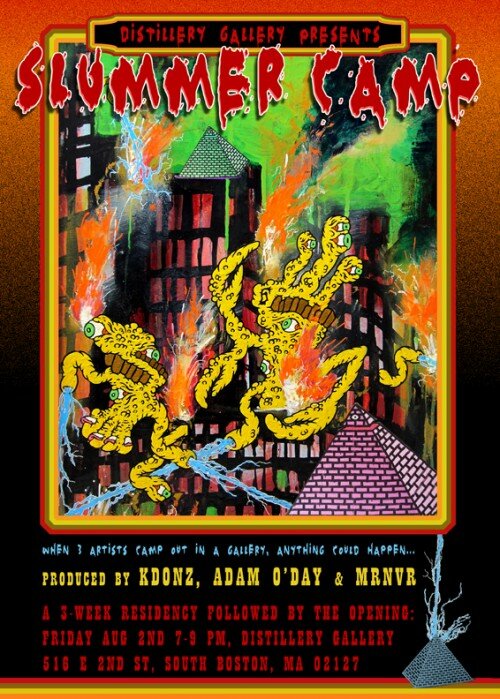 Opening Reception: Friday August 2nd, 7-9PM
Where: Distillery Gallery, 516 E 2nd St, Boston, Massachusetts 02127
How: Official Website
What/Why: "Slummer Camp – When 3 artists camp out in a gallery, anything could happen…
A collaborative adventure in painting and sculpture which will showcase KDONZ's gross creativity, MRNVR's bright fantasy-based illustration and Adam O'Day's high energy backgrounds.
The three artists will use the gallery as a studio Monday, July 8th – Wednesday, July 31st and the opening reception is Friday, August 2nd."
————————–
Communion V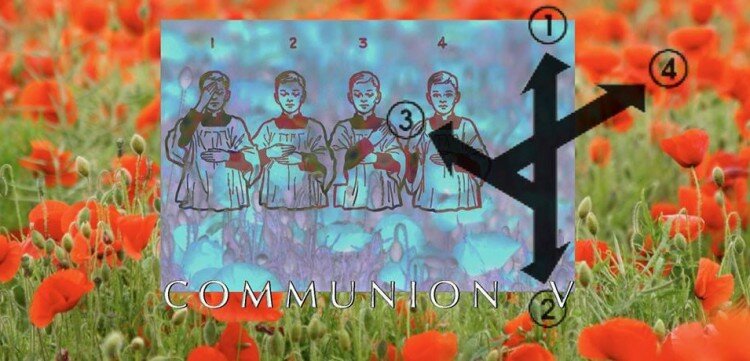 When: Tuesday, August 6, 2013, 7:00pm until 12:00am
Where: Bathaus – email maggiejcavallo@gmail.com for address
How: Official Website
What/Why: "COMMUNION V | a transdisciplinary ritual executed in sound, visuals & performance | 
7:30 | GOSSIP BWOY | 617
8:30 | Classy Nude | TX
9:00 | SMARTY | SPACE/CANDY LAND 
9:30 | Poppy Red | TX 
10p | BATHAUS & Maria Molteni | 617
10:30 | Shimoda | 666 
| with worx by: Creighton Paecht Baxter, DEAD ART STAR, Maria Molteni, ZILLA, SMARTY, Anthony Palocci Jr., Adam Paladino, Tom Maio, Nabeela Vega |"
————————-
You are Here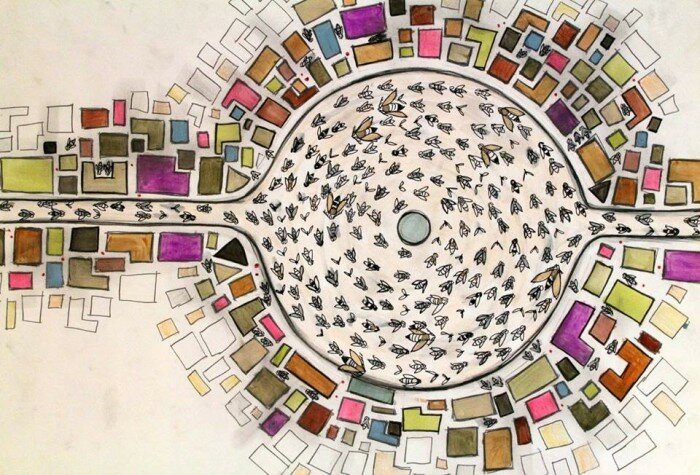 (Corazon Higgins)
When: On view August 3 – 18, 2013
Opening Reception: Saturday August 3rd, 2013 3:00-5:00PM
Where: Nave Gallery, 155 Powder House Blvd., Somerville, Massachusetts
How: Official Website
What/Why: "You Are Here: Maps and Art explores the conceptual and literal meaning of maps through the work of over 25 artists working in a variety of mediums. "
————————-
Against the Interior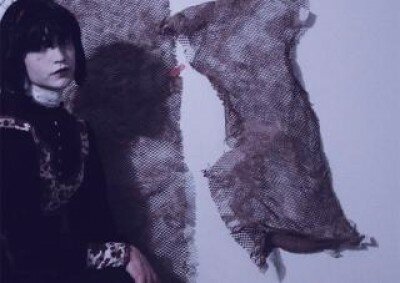 When: Saturday August 3rd, 2013 7:00PM
Where: Mobius, 55 Norfolk Street, Cambridge, MA 02139
How: Official Website
What/Why: "The Corporation proposes it's time time to stop asking what art 'is' and instead focus on what the artist does.  Let's observe the artist in action: making a painting, creating a self-portrait.Let's make an effort towards re-designing our interior selves, so we can choose our archetypal patterns in the same way we can re-arrange the furniture.  And beyond that, let's put an end to all this furniture — these chairs, tables, and beds that simply torture the body under the guise of comfort.  It's time to stop working as artists and become interior designers.  "
————————-
Tin – Relics and Remakes by Sinikka Nogelo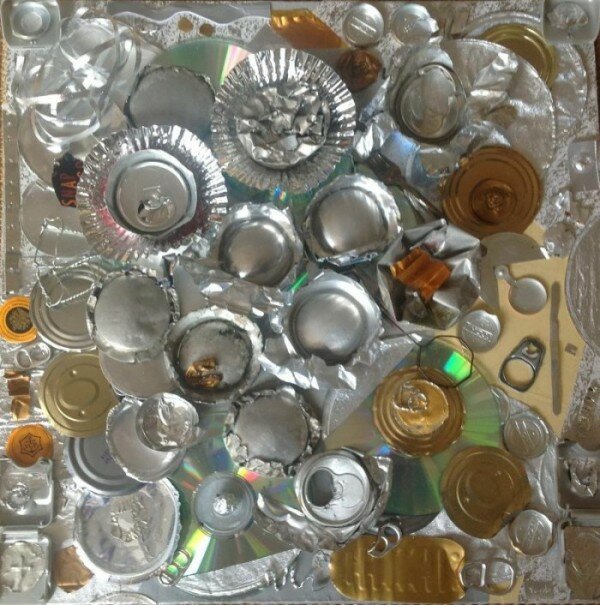 When: Saturday August 3rd, 2013 11:00AM-3:00PM
Where: White Ellery House, 244 Washington St., Gloucester, Massachusetts
How: Official Website
What/Why: "Join us at the historic White-Ellery House for a contemporary art installation by Sinikka Nogelo. This program is free and open to the public as part of Escape North's 17th Century Saturdays"
————————-
Quinn Gorbutt-Near Than Far, Near Then Far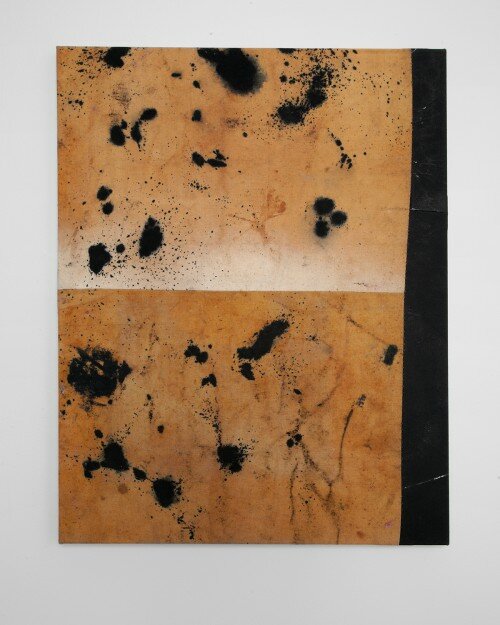 When: On view through September 1st, 2013
Where: Aviary Gallery, 48 South Street, Jamaica Plain, MA 02130
How: Official Website
What/Why: "Aviary Gallery is pleased to present Near Than Far, Near Then Far, an exhibition of recent artworks by Quinn Gorbutt. This is his first one-person show at the gallery.
The show brings together works that embody the artist's ongoing interest in a variety of working methods including photographs, drawings and works on canvas.
The included paintings are cut pieces of culled and found utilitarian canvas: drop cloths,canvas covers, etc., that are blotted and stained with the markings of their function. As artworks, the pieces operate in a way not unlike the artist's photographs: a bringing together of disparate parts, not intended as art, but re-presented in a way that is cohesive and surprising. The phrase 'Near Than Far' suggests a preference for close viewing both of, and within, the artworks. Its word play counterpoint 'Near Then Far,' suggests the exhibitions second function: For the last year, Quinn has been working as the gallery's Director of Exhibitions and in the fall his functions at the gallery will wane as he leaves the Boston area to pursue graduate studies in art. The exhibition will be on view through the month of August."
————————-
The Films of Wong Kar-wai

When: On view through August 25th, 2013
Where: MFA, 465 Huntington Ave  Boston, MA 02115
How: Official Website
What/Why: "Acknowledged throughout the world as one of the most important directors working today, Wong Kar-wai has developed a signature style of bold cinematography, music, and editing that demands the immersive experience of the big screen. This complete feature film retrospective includes a special advance screening of his latest film The Grandmaster. All films are in Cantonese with English subtitles and screen on 35mm unless otherwise noted.
————————-
Say hi:
EMAIL | TWITTER | FACEBOOK | INSTAGRAM | PINTEREST
Did you hear? My latest curatorial endeavor, Pedigree has been unleashed!
It's kind of out of control. In the best of ways.
Join me at the opening reception this September. RSVP here.
Have a great weekend! Stay sweet. ♥