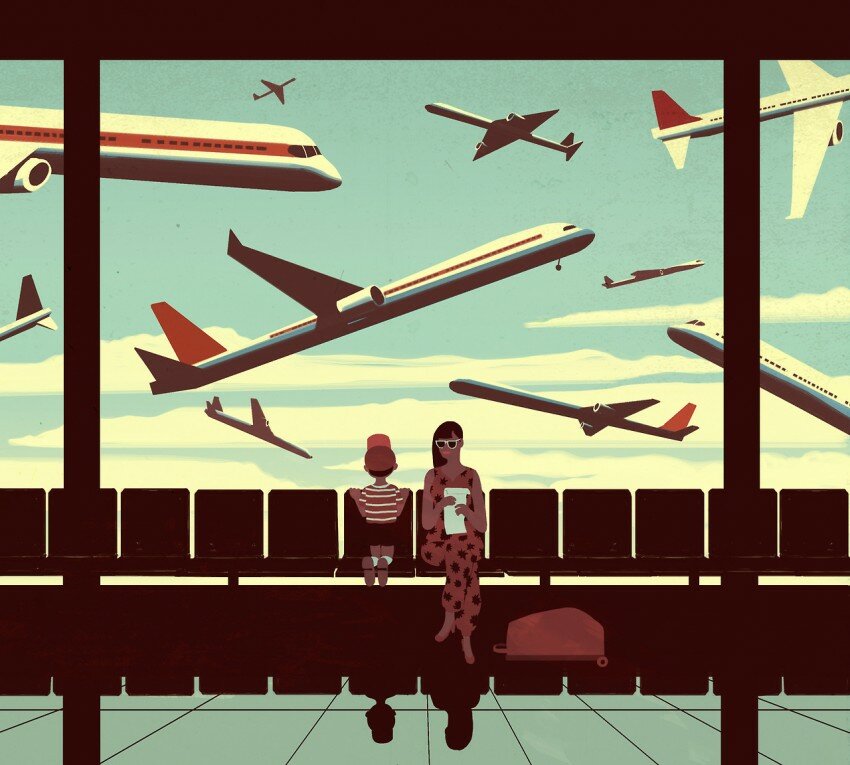 super-saturated x form and content x she who tells a story
————————–
Silas Finch – Cold Connection

When: On view through September 18th, 2013
Where: Farm Project Space and Gallery, 15 Com­mer­cial Street, Well­fleet, MA
How: Official Website
What/Why: "Frag­ments, pieces, parts, scraps, objects adrift, with­out con­nec­tion, unde­fined. These objects are given new iden­ti­ties and are recon­nected to some­thing whole. A more dra­matic trans­for­ma­tion could not be imag­ined. In the hands of Silas Finch, the objects tran­scend their strictly util­i­tar­ian pur­pose and become true works of art.
Silas, pre­fer­ring to use his hands and basic tools, searches for their new pur­pose, posi­tion­ing and repo­si­tion­ing parts until they achieve a nat­ural union. He does not alter the form of the indi­vid­ual parts by processes such as bond­ing or weld­ing in order to force them to fit together. His process demands that he endure the ever present pos­si­bil­ity of col­lapse. Yet tak­ing these risks is what makes the moment of con­nec­tion so sat­is­fy­ing for the artist.
View­ing his sculp­tures, we are reminded of the mul­ti­ple pos­si­bil­i­ties and poten­tial­i­ties of life and the under­ly­ing prin­ci­ples of rearrange­ment and reor­ga­ni­za­tion that keep our per­spec­tives fresh and changing."
——————————
Wash/Super-Saturated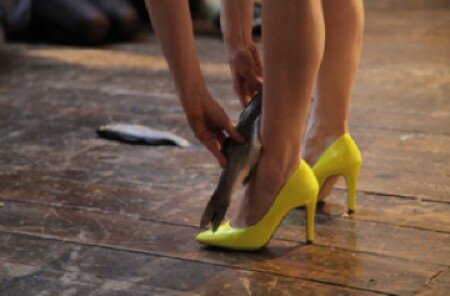 When: Friday August 23rd-Saturday August 24th, 2013 (7pm both nights)
Where: Mobius, 55 Norfolk Street, Cambridge, MA 02139
How: Official Website
What/Why:"Eleanor Lawler and Katherine Nolan join Mobius artists Mari Novotny-Jones, Joanne Rice, and Sandy Huckleberry in two evenings of provocative performance."
Also on view..
EL Putnam -"slán a fhágáil"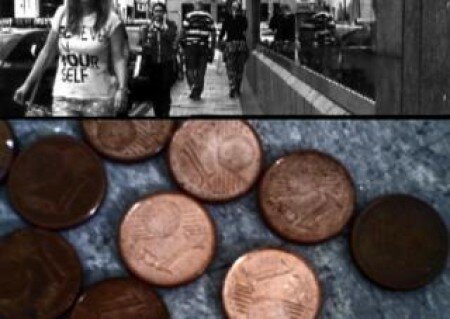 When: Sunday August 25th, 2013 A reception will begin at 4 pm, with the screening starting at 5 pm.
What/Why: "EL Putnam will be screening videos she made as artist-in-residence at The Guesthouse (www.theguesthouse.ie) in Cork, Ireland, July 2 to 7. During this time, she collected images and sounds that gesture towards a  transitory landscape of the city.   A reception will begin at 4 pm, with the screening starting at 5 pm."
——————————
Form and Content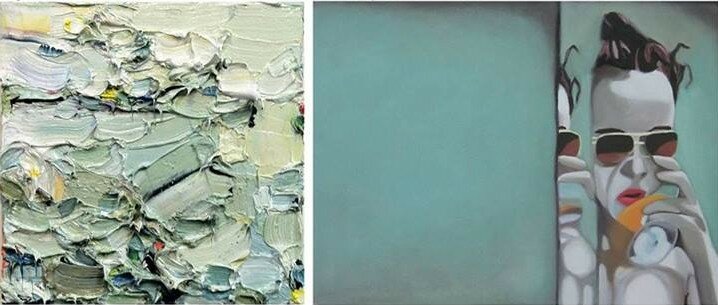 When: On view through September 5th, 2013
Opening Reception: Friday August 23rd, 7:00PM
Where: Four Eleven Studio, 411 Commercial Street, Provincetown, MA
How: Official Website
What/Why: "Four Eleven Studio is pleased to present Form and Content, an exhibition curated by Liz Carney featuring artists Matthew Capaldo and Brigid Watson. The works provide striking contrast and surprising connection to each other. Watson's approach to the physicality of paint and the abstract concepts of form, when coupled with Capaldo's content-laden, narrative works, create a stunning and unlikely mash up. "
——————————
MASSWAX A Group Encaustic Show

When: On view through October 6th, 2013
Opening Reception: Friday August 23rd, 2013 7-9PM
Where: Voltage Coffee & Art, 295 3rd Street, Cambridge, Massachusetts 02142
How: Official Website
What/Why: ""MassWax is the Massachusetts chapter of International Encaustic Artists and includes members from the six New England states", explains Lola Baltzell, Exhibitions curator and member of MassWax. "The mission of MassWax is to provide a forum for artists who are interested in and/or working with encaustic to network, exchange information, take workshops, exhibit their work and get feedback on their work from other artists in a supportive and inclusive environment". 13 of the 25 members of the MassWax chapter will be exhibiting their work at Voltage from August 23rd to October 6th, 2013. 
A selection of the exhibiting artists will perform live demos of the encaustic process during the opening reception on August 23rd as well as throughout the length of the exhibit (show runs through October 6th). For updates on the live demo schedule, visit the Voltage Coffee website at www.voltagecoffee.com/. "We want Voltage to be a place where people come to not only enjoy specialty coffee but also learn something about art and the community of artists in Boston", says Anna Schindelar, Curator and Art Director at Voltage. "Most people are fascinated by Encaustic but don't know how the pieces are created. This show combined with the live demos will give our visitors insight into this very literally malleable medium and hopefully get more people involved in their local art scene."
The live demonstrations will provide an opportunity for visitors to learn more about this modern yet ancient process: "Working in encaustic is completely, wonderfully different than any other medium", states Lola Baltzell, "Encaustic lends itself to painting and sculpture, as well as for dipping into and painting on paper." As MassWax Elisabeth Harris elaborates in her statement: "The translucency and luminosity of encaustic help me to convey the multilayered nature of our inner worlds." 
——————————
Street Diamonds II (Closing Reception)
(Parachute Project, Heather McGrath and Silas finch collaborative)
When: Saturday August 24th, 7:00-9:00PM
Where: Fourth Wall Project, 132 Brookline Ave, Boston, Massachusetts 02215
How: Official Website
What/Why: "Curated by Silvi Naci, Street Diamonds II reflects on areas of street culture in relationship to personal triumphs and battles. Utilizing various techniques from cut-out paper, murals, painting, photography and sculpture, each artists provides a different entry way into their progression to make an impact in the world as a whole."
Information on participating artists here.
————————-
En Masse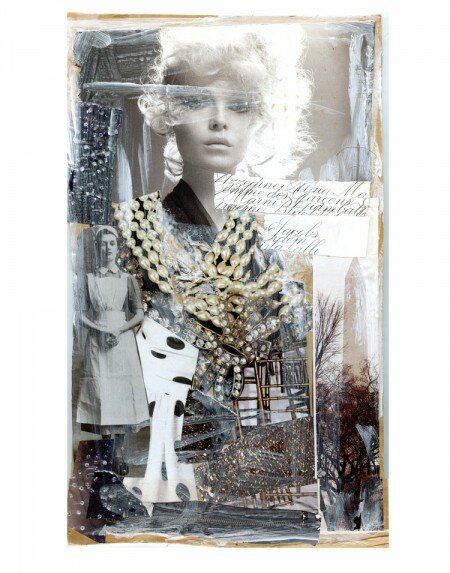 (Shannon McDonald)
When: Sunday, August 25th 2013 7pm-1am
Where: Rumor,100 Warrenton St. Boston, MA
How: Official Website
What/Why: "RAW:natural born artists is an international independent arts organization that hand-selects and spotlights independent creatives in visual art, film, fashion, music, hair & makeup artistry, photography, models and performing art.
RAW's mission is to provide up-and-coming artists of all creative realms with the tools, resources and exposure needed to inspire and cultivate creativity so that they might be seen, heard and loved. RAW educates, connects and exposes emerging artists in over 60 artistic communities across the United States, Australia, Canada and the U.K. through monthly showcase events. Join us in celebrating the work of these artists."
——————————
Albert Alcalay: An Artist's Migrations
(Albert Alcalay at work in his art studio, 1956)
When: Saturday, August 24th, 3:00 p.m.
Where: Cape Ann Museum, 27 Pleasant Street, Gloucester, MA 01930
How: Official Website
What/Why: "Ammiel Alcalay, poet, novelist, translator, critic and scholar, will discuss his father Albert Alcalay, one of the featured artists of the special exhibition Four Winds. This program is free for members or with Museum admission."
——————————
She Who Tells a Story: Women Photographers from Iran and the Arab World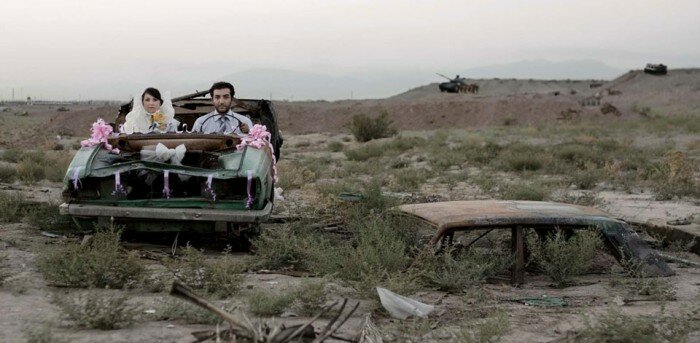 When: On view August 27th, 2013-January 12, 2014
Where: MFA Boston, 465 Huntington Ave,  Boston, MA 02115
How: Official Website
What/Why: "The highly anticipated exhibition, She Who Tells a Story: Women Photographers from Iran and the Arab World, will bring power and passion to the Museum of Fine Arts, Boston (MFA), when it opens on August 27. The first exhibition of its kind in North America, it features 100 photographs and two videos by 12 women photographers, challenging stereotypes and providing insight into political and social issues. The images—ranging from fine art to photojournalism—refute the conception that Arab and Iranian women are "oppressed and powerless," instead reinforcing that some of the most significant work in the region today is being done by women. On view throughJanuary 12, 2014, She Who Tells a Story highlights pioneering photographers: Jananne Al-Ani, Boushra Almutawakel, Gohar Dashti, Rana El Nemr, Lalla Essaydi, Shadi Ghadirian, Tanya Habjouqa, Rula Halawani, Nermine Hammam, Rania Matar, Shirin Neshat, and Newsha Tavakolian." 
——————————
Did I forget to include something?
Let me know!:
EMAIL | TWITTER | FACEBOOK | INSTAGRAM | PINTEREST

TGIAF, have a lovely weekend!
ps. Pedigree.♥