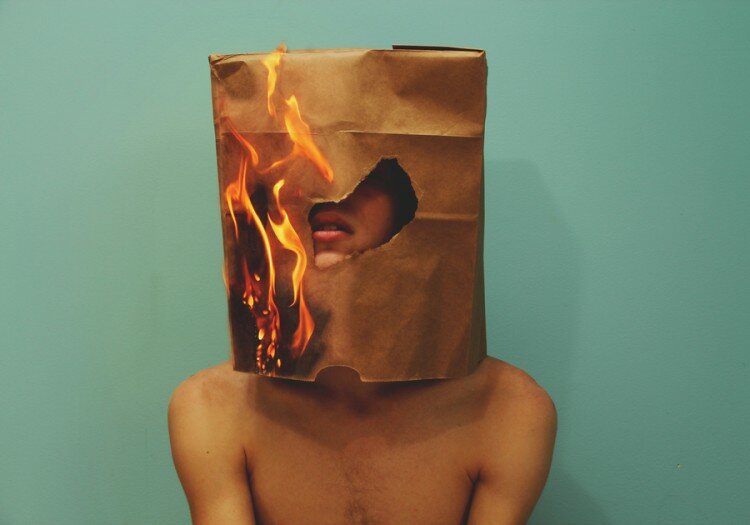 from the beginning x echoes x street diamonds x start over 
————————
Start Over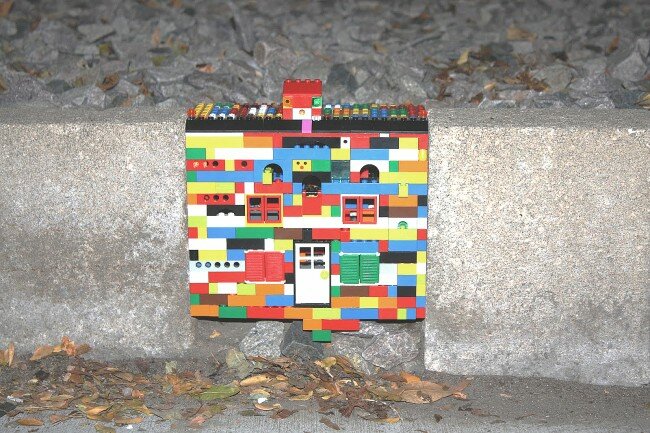 (Dispatchers Worldwide, Fish McGill, Dave Tolmie + friends)
When: On view August 11th through October 7th, 2012
Dispatchers Worldwide: Sunday, September 2, 12 – 4 pm
Where: 17 Cox Gallery, 17 Cox Court, Beverly, MA 01915
How: Official Website
What/Why: "Start Over is a cross-section of 'revisionists': those whose occupation requires a constant striking and revising.  Artists, urban planners and gamers, to name but a few, are required to build, debuild and rebuild their skills as they adapt to new problems.  Anthony Montuori's video games are impossible: in Debtris and Adventures of Sisyphus winning is temporary and purpose is monotonous.  In addition to four of Montouri's video games, Fish McGill and Dave Tolmie will complete a collaborative two story mural inside the 17 Cox Gallery.  As part of the exhibition, volunteers and artists will participate in Dispatchers Worldwide, a patching of various cracks and fissures in buildings across Beverly MA, including Montserrat College of Art, Studios at Porter Mill and 17 Cox. "
17 blocks
(installation video)
——————————–
Highland Free Fun Fridays

(Tom Patti: Velocity Echo and Echoes in Space, currently on view at Berkshire Museum)
"Free fun fridays invites Massachusetts residents and tourists to visit designated cultural attractions every Friday this summer with free admission. No registration or tickets required. Visit and enjoy!"
Free attractions for August 10th, 2012
BATTLESHIP COVE
BERKSHIRE MUSEUM
CAPE COD CHILDREN'S MUSEUM
FRUITLANDS MUSEUM
THE SPORTS MUSEUM
—————————–
NEPR Showcase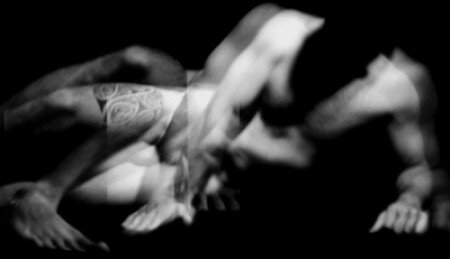 (Unrelenting Silence, Beth Hankes)
When: On view through August 25th, 2012
Where: Photographic Resource Center – 832 Commonwealth Avenue, Boston MA
How: Official Website
What/Why: "The PRC staff selected six photographers from the pool of artists showing work at the NEPR Portfolio Walk. This exhibition, team curated by the PRC Staff, is just another way that we continue promote the talented photographers of New England! NEPR Showcase includes an interesting variety of work, ranging from a site-specific photo installation dealing with the arc of passionate experience to investigations of changing industrial landscapes to fragmented prints on airmail paper assembled into collages. The artists–emerging and established–clearly demonstrate the vast diversity in today's photographic practice in Massachusetts. The PRC staff was particularly drawn to these unique projects due to their excellent craftsmanship and artistic voice."
—————-
Street Diamonds
When: On view through August 29th, 2012
Opening Reception: Friday August 10th, 7-9PM
Where: Fourth Wall Project, 132 Brookline Ave, Boston, MA 02215
How: Official Website
What/Why: ""STREET DIAMONDS" was inspired by the process of how diamonds are created (natural diamonds are formed at high temperature and pressure). Similarly, so are incredible artists – birthed from nothing and pressure from our society and our own ego to create greatness. 
Artists in the show vary from: street artists, illustrators, designers, letterpress printers, sculptures, screen printers, photographers, film makers, mixed media artists."
—————-
I Don't Care What Anybody Else Thinks

When: On view through October 26th, 2012
Where: MIT List Visual Arts Center(Deans Gallery), 20 Ames Street Building E15, Atrium Level, Cambridge, MA
How: Official Website
What/Why: "I don't care what anybody else thinks" is how Vera G. List (1908 – 2002) once characterized her approach to collecting art. Selecting works for personal and emotional reasons, she was nonetheless prescient in her taste. She preferred to buy directly from young artists, and was an early supporter of many who would become the most significant artists of the late 20th century. Vera and her husband Albert A. List were also devoted philanthropists, and it was their generosity that enabled the 1985 founding of the MIT List Visual Arts Center. Believing art should be "a part of life and part of the field of education," she donated numerous works to the MIT List Center's Permanent and Student Loan Art Collections. On view are thirteen of her gifts by prominent artists working across movements, including the conceptual work of Mel Bochner, Lee Lozano, and Robert Ryman; the minimalism of Brice Marden; the abstraction of Walter Darby Bannard and Jack Youngerman; and figurative works by Francisco Clemente, George Condo, Ann Hamilton, and Helen Marden.
Vera List (née Glaser, brother of Samuel Glaser '25 and '26) was born in Fall River, MA and attended Simmons College before her marriage to Albert List in 1930. In the 1950s, the Lists supported the construction of Lincoln Center in New York City and also paid for much of the art at the center, including the sculpture Reclining Figure by Henry Moore, the working model for which was given to MIT by Vera List and is installed in the Richard Fleischner-designed Upper Courtyard between Buildings E15, E17, and E25. In 1962 the Lists established the Lincoln Center Vera List Art Project to produce accessibly priced limited-edition posters and, beginning in 1970, signed artist's prints. In the 1970s, the List's support was integral to establishing the New Museum of Contemporary Art, New York. In addition to the MIT List Visual Arts Center, the List's generosity founded the Vera List Center for Art and Politics at The New School; galleries at Brown University, Swarthmore College, and Hamilton College; and endowed programs at the New School and MIT that lend students works of art. The MIT List Center's Student Loan Art Program lends over 500 works of art annually."
—————-
Roger Martin: From the Beginning

(Grout II)
When: On view through September 8th, 2012
Where: Montserrat, 301 Gallery, 301 Cabot Street, Beverly, MA 01915
How: Official Website
What/Why: "Roger Martin: From the Beginning is on view in the 301 Gallery at Montserrat College of Art August 1 through September 8, 2012. It is a major exhibition of one of the founding faculty members of Montserrat College of Art which was begun in 1970 as the Montserrat School of Visual Art. Teaching at the school for more than 20 years, Martin's indelible spirit is recorded and present within the many students and colleagues that he taught and mentored during his career. 
Martin's most recent oil paintings such as Grout II, 2012 depict the grooves found in the granite common in Rockport's many quarries. Works from this series and large abstract oil stick drawings will be on display alongside works that illustrate his trajectory through a lifetime of prolific artistic production such as early illustrations, woodblock prints, palette knife paintings, letterpress poetry and sketchbooks. "
—————-
Dianna Molzan- Grand Tourist
(prior work by Dianna Molzan)
When: On view through November 25th, 2012
Where: ICA Boston, 100 Northern Avenue  Boston, MA 02210
How: Official Website
What/Why: "Dianna Molzan's paintings cast in relief the very materials of painting: paint, canvas, and wooden stretcher bars. Her vibrant, easel-sized paintings alter our expectations of what a painting can be. Often beginning with a rectangle, Molzan deliberately dismantles the three basic components of painting through a variety of experiments such as cutting, unraveling, twisting, and draping the canvas. A painting's canvas may turn into a woven grid, or extend into space with sewn shapes. But despite the formal and material tactics Molzan deploys, her works still retain the appearance of painting. They remain, ultimately, paint on canvas wrapped around a stretcher.
Through this manipulation of material, Molzan's work resides somewhere between painting and sculpture, and she looks at all of these objects with the same eye: "In museums, objects are nearly equalized; that is, there seems to be this process that brings culturally and historically varied works into the present moment for the viewer. For example, in a single afternoon, and under one roof, you can see a pre-Columbian clay pot, a panel of Victorian lace, an El Greco painting, and a Claes Oldenburg soft sculpture—so it does not seem that odd to me to kind of re-create that viewing experience within a group of paintings." One can follow her roving eye through myriad visual influences. For example, the history of painting threads through her work in color choices, the application of paint, and shaped canvas. We might pick up references to Jackson Pollock and Richard Tuttle, to Henri Matisse and Joan Mitchell. Molzan also looks to art pottery, Italian 1980s Memphis design, Art Deco, and the Arts and Crafts movement—even the speckled surfaces of Formica."
—————-
Around the Way: Beautiful Struggle Gallery Show

When: On view through September 8th, 2012
Opening Reception: Friday August 10th, 2012 7-11PM
Where: Lincoln Arts Project, 289 Moody St., Waltham, Massachusetts 02453
How: Official Website
What/Why: "The show will showcase both internationally acclaimed and local artists from our creative collective of friends. The show will have art of all mediums from photography, sculpture, paintings, video work and more.
We will also be hosting 3 different artist receptions! Events from 7-11pm
August 10th: Opening Reception 
August 17th: Rapper/Musician/Hip-Hop Showcase
September 1st: Spread The Love- Cookout & Showcase with The Brooklyn Good Guys"
—————-
On Display

(Untitled #39.1, Carlos Jiménez Cahua)
When: On view August 16th through August 26th, 2012
Opening Reception: Thursday August 16th, 2012 5:30-7:00PM
Where: Gallery Kayafas, 450 Harrison Avenue, Boston, MA 02118
How: Official Website
What/Why: "On Display shows a variety of work from several up and coming artists working in the greater Boston Area. The title, On Display, holds a double meaning; the work within the exhibition is on display, but the artists, promising talent in the beginning of their careers, are also being watched by the art world for their impending future success. Each of the artists selected to exhibit in this show were chosen based on the quality of their work and concepts, success in past exhibitions, as well as their accolades. All of these components paint a broader picture of their motivation for success."
—————-
Strange Attractor: Experiments in a quinary landscape and other fields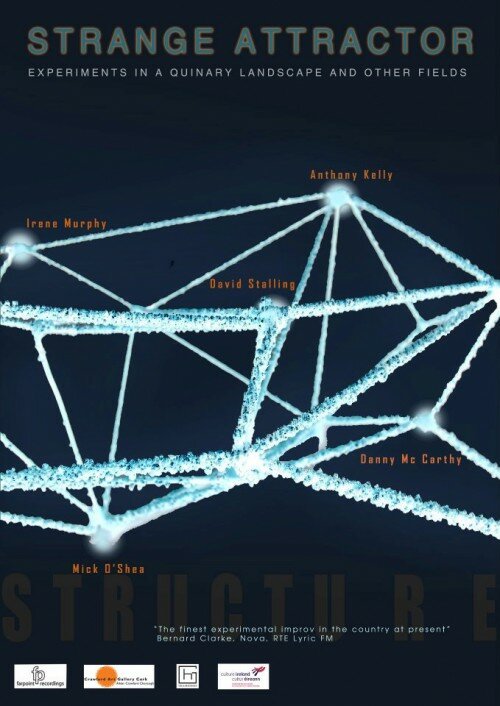 When: On view through August 16th, 2012
Friday, August 10th – concert with Anthony Kelly, Danny McCarthy, Irene Murphy, Mick O'Shea, David Stalling, and Mobius Quartet (James Coleman, Derek Hoffend, Tom Plsek, Jed Speare) 8:00 PM
Where: Studio Soto, 10 Channel Center St.Boston, MA
How: Official Website
What/Why: "The Mobius Artists Group proudly presents Strange Attractor: Experiments in a quinary lamdscape and other fields, a dynamic, multi-dimensional series of collaborative ventures between five artists from Ireland using improvisational sound and experiments with technology and combined media. In collaboration with members of the Mobius Artists Group and guest artists, the project explores sound-based, cross-disciplinary relationships to create non-verbal communication.and creative possibilities resulting in an experience that offers multiple points of entry for the audience.
Strange Attractor, began in November 2010, with a highly successful series of monthly four hour durational sound performances, within the gallery spaces inviting, international guests including David Toop & Mary Nunan, Stephen Vitiello, Alessandro Bosetti and Rhodri Davies. The performances attracted large audiences who experienced the artists developing relationships between sound, visual art, music and choreography. Mobius Artists Group member Jed Speare performed in the final concert in April 2011 and also contributed an essay in the project catalogue.
Anthony Kelly, Danny McCarthy, Irene Murphy, Mick O'Shea and David Stalling visit Boston to create a new version of this enormously successful project. Part residency, installation, exhibition, and concert series, during its seven-month period it drew more than 40,000 visitors. Gallery hours, talks, and a full series of concerts are scheduled with more details to be announced. For more information contact Jed Speare at jed@mobius.org."
—————-
SNAC at ArtWorks!

(Blue Diamonds, prior work of Sean Brady)
When: On view through August 31st, 2012
Where: ArtWorks! 384 Acushnet Ave. New Bedford, MA 02742
How: Official Website
What/Why: " SNAC, Southern New England Artists Community, opens their latest exhibit at ArtWorks! in New Bedford. The exhibit is open August 2-31. "
—————-
Starry Outpost

(Sea of Clouds, Maggie Mailer)
When: On view through September 2nd, 2012
Where: Ferrin Gallery, 437 North Street, Pittsfield, MA 01201
How: Official Website
What/Why: "Ferrin Gallery is pleased to present The Starry Outpost, a featured artist presentation within the COVET project by accomplished painter MAGGIE MAILER. The Starry Outpostis a collection of new paintings and drawings which expand the narratives of her two previous bodies of work, The Volcano Sitters and The Balloonists. This new series depicts locations, characters, maps, and plots that present a constellation of facts and imageswhich form the foundation for an imaginary novel.
The narrative's current incarnation presents a group of 18th century aristocrats and end-time enthusiasts who prepare for their final moment by frolicking in regal gardens, awaiting deliverance to a distant star paradise called The Starry Outpost. There, a mythical city runs on the imaginal energy of Tantric Beings and embraces those in transit from one life to the next. The spiritually ready are instructed in the art of building their own reality, while the egotistically inclined are relegated to a false paradise in the region of The Empty Water Bodies of the Moon.
The story's protagonist is a member of this latter group, an architect who has lost his memory in the passage between worlds, and devotes himself to building a palace which will hold his retrieved memories. His secretary and secret love is a starry eyed painter, who records everything in paint, in hopes of mapping a way back to The Starry Outpost.

The works consult an open-ended timeline of world history, applying references from Mayan cosmology, Renaissance printing techniques (Incunabula), garden architecture, astronomy, and the Floating World."
—————-
Marsden Hartley and Charles Olson: Two Poets of Dogtown

(Study for Whale's Jaw, Dogtown, Marsden Hartley)
When: Saturday, August 11 at 1:30 PM
Where: Cape Ann Museum, 27 Pleasant Street, Gloucester, MA 01930
How: Official Website
What/Why: "Peter Anastas, Gloucester writer and president of the Charles Olson Society, will discuss how painter and poet Marsden Hartley and poet Charles Olson were inspired by their encounters with the wild center of Cape Ann.This program is free for Museum members, $10 for nonmembers (includes Museum admission). Reservations are required, please call 978-283-0455 x16 or emailinfo@capeannmuseum.org.
This lecture is offered in conjunction with the special exhibition Marsden Hartley: Soliloquy in Dogtown, on display at the Cape Ann Museum until October 14, 2012. Peter Anastas wrote the essayMarsden Hartley: The Painter as Poet for the exhibition catalogue, in which he declares:
"But only one significant twentieth-century American painter can claim equally to be a writer, particularly of poetry.  That is Marsden Hartley."
In this illustrated talk, Anastas will compare Hartley to Gloucester poet Charles Olson, who was also inspired by Dogtown."
——————
(Cloudy, Friends With You)
Have a great weekend! ♥