(Demonstration with Mme. Alberti's flying contraption, via BPLBoston)
the fates x slow dancing x hyperconscious x see all the people
—————————
Proof of Purchase
When: On view May 3rd-6th, 2012
Where: Samsøn / Gallery, 450 Harrison Avenue at 29 Thayer Street, Boston, MA 02118
How: Official Website
What/Why: "Hunt through hundreds of original works by artists and Boston personalities, each for sale at the bargain price of $50. The twist? You don't know the identity of the artist until you make the purchase. With all the art priced ($50) and sized (4×6 inches) the same, the piece you fall in love with might be by a current student or by a famous artist. "
————————–
Craftopia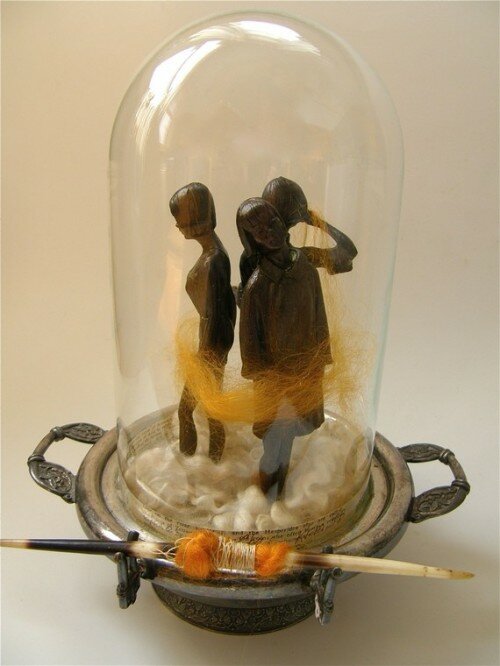 When: Saturday April 28th, 10:00AM-4:00PM
Where: Hope Artiste Village, 999 Main St., Pawtucket, RI 02860
How: Official Website
What/Why: "Craftopia will showcase the unique work of 58 talented artisans and celebrates all things local and handmade. Craftopia curates an eclectic mix of clothing, handbags, one-of-a-kind jewelry and accessories, paper arts, fine arts, bath and body products, and housewares, with a whole lot of fabulosity in between.
There will be food trucks outside and iced coffee inside, along with a few surprises. Additional entrance on Warren Avenue and ample free parking located behind the building."
————————–
You Are Here! The Viewer as Inconstant Medium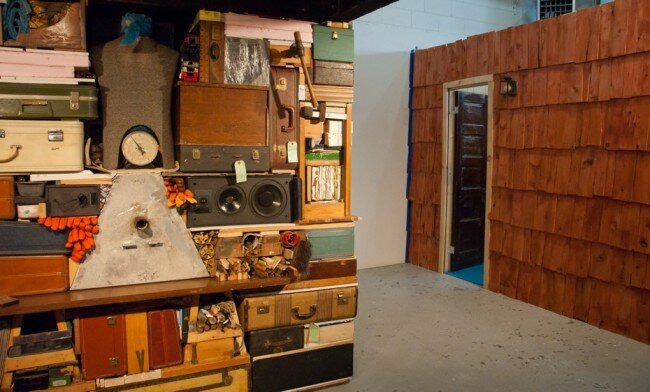 (You are Here! Installation view, image courtesy of Elizabeth Woodward Photography)
When: On view through June 23rd, 2012
Where: 17 Cox Gallery, 17 Cox Court, Beverly, MA 01915
How: Official Website
What/Why: "Assemblage, tableaux and installation art, as well as the move towards performance art in the mid to late 20th century, called attention to the viewer's presence, size and interactions in relation to the constructed environments they found themselves in. Concerned with viewers not just as an audience but as inconstant yet necessary ingredients for their work to complete themselves; the unpredictable nature of the viewer was designed into such structures by the artists.
Based out of Andover MA, Doug Bell has taught painting and alternative materials at a dozen schools across New England.  He has exhibited regionally at HallSpace, Clark Gallery and Kingston Gallery as well as the deCordova Museum and Sculpture Park, the Institute of Contemporary Art and the Rose Art Museum.
Benjamin Benson Evans is a recent graduate of the New England School of Art and Design at Suffolk University, where he had his first solo exhibition Role Players at NESAD's Black Box. Of Benson Evans' Coffee with Just Milk at Gallery NAGA, Cate McQuaid described his work as "evocative, disturbing, and occasionally funny"
————————–
Jack Hall: Portraits
(Self Portrait with Father at the Same Age(L) Manny Zora(R))
When: On view through May 5th, 2012
Where: ACME Fine Art, 38 Newbury Street, Boston, Massachusetts
How: Official Website
What/Why: "Jack Hall was a highly successful industrial designer and design/builder whose collaborations with stars of the American Modern Movement such as Ivan Chermayeff, George Nelson, and Charles & Ray Eames distinguished him as a noteworthy modernist. Recent recognition for projects like his iconic "Hatch Cottage" (1960) in Wellfleet, Massachusetts have reminded us all of Hall's brilliance as a designer. Hall was however, also a dedicated, serious, life-long artist. His paintings have been featured at galleries such as the Cherrystone Gallery in Wellfleet, and on several past occasions at ACME Fine Art in Boston. In 1997 Hall was honored with a solo exhibition at the Provincetown Art Association and Museum. On Saturday, 17 March an exhibition of six of Jack Hall's seminal portraits will open at the ACME Fine Art gallery. A reception from 3:00 to 5:00 p.m. will be open to the public.
Hall's portraiture was an important portion of his body of work, and it was a genre that held his interest for the entirety of his life as a painter. A number of the works that comprise the forthcoming ACME Fine Art exhibition were a part of a delightful –often humorous- series of portraits of Hall's fictionalized ancestors. They will be shown complete with the artist's biographical notes describing the characters. Other examples in the exhibition are of characters from Hall's everyday life. For instance, his portrait of the fisherman Manny Zora, portrays one of Provincetown's most colorful characters cleaning his daily catch.  Zora, a fisherman and rum runner during the prohibition days, was famous among artists on the tip of Cape Cod for generously sharing his haul with them.  While Hall's design work was sophisticated, clean, abstract, and decidedly of a Bauhaus sensibility, his painting was much more personal in approach. Hall's portraits and self-portraits are crusty, scumbled, likenesses that capture important character traits of the individuals, usually conveyed in a simultaneously stylized and unpretentious manner. These are moving, heart-felt works that invite the viewer to imagine the persona behind the face, and to remember the enormously talented force that brought them to life on canvas."
—————————-
Figure/Fabric/Fantasy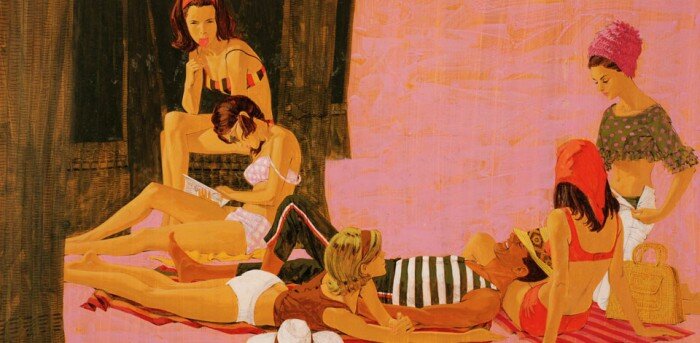 When: On view through June 3rd, 2012
Where: MFA Boston, 465 Huntington Avenue, Boston, MA
How: Official Website
What/Why: "Images of fashion exploded in the 20th century with the proliferation of ready-to-wear and glossy fashion magazines. As photography gradually became the medium of choice for fashion advertising, artists who worked by hand began to emphasize interpretation and impression over pure likeness. They also played up drawing's advantages over photography. A figure's poses and proportions, for example, could be manipulated to show off clothes to their best advantage. Skilled artists could convincingly depict the drape and texture of textiles with remarkably minimal means. Evocative details and locales could easily be incorporated into the designs, fostering the fanciful and escapist possibilities of fashion."
————————–
Garden to City: An Exhibition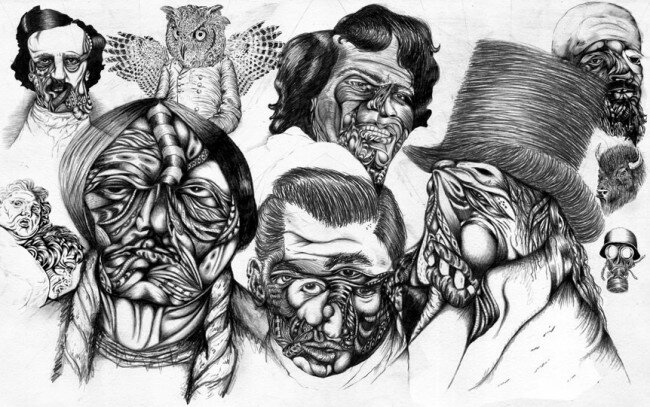 When: Saturday April 28th, 4-6PM
Where: Harbor of Hope, 68 Princeton St., North Chelmsford, MA 01863
How: Official Website
What/Why: "Artists and social activists team up to explore what it means to be human, and to restore hope to survivors of human trafficking in Boston. It's an art show with a mission–come be a part of it! Bill Dunlap, Jenn Houle, Katherine Romero, Ric Haynes, Lauren Coulson, Also including music by SWAY"
————————–
Art in Bloom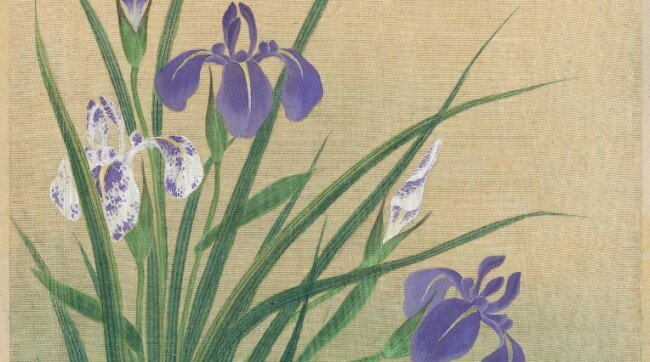 When: On view April 28th-April 30th, 2012
Where: MFA Boston, 465 Huntington Avenue, Boston, MA
How: Official Website
What/Why: "Coming soon! Celebrate spring at this annual festival of fine art and fresh flowers. See the MFA's galleries transformed by almost 70 extraordinary arrangements inspired by magnificent works of art. Art in Bloom is free with Museum admission; no reservations are required to see the floral arrangements and participate in most of the programs listed here."
————————–
Don't Give Up the Ship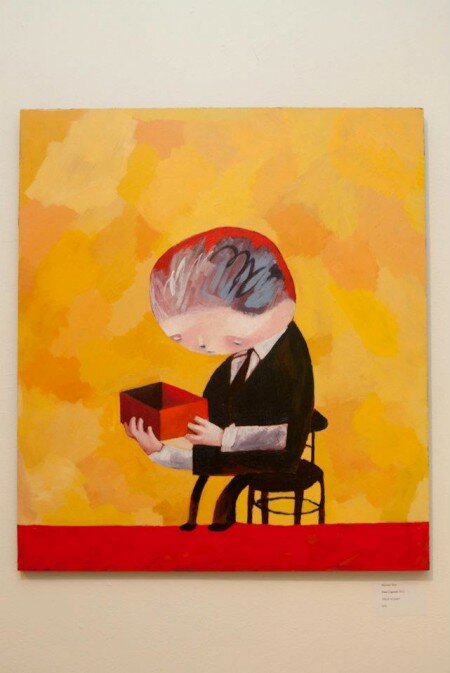 When: On view through May 2012
Where: Orchard Extension Gallery, 156 Harvard Ave, Allston, Boston, MA 02134
How: Official Website
What/Why: "An exhibition of new works by Adam O'Day, Michael Hart, Ray Larrow, and Scott Chasse"
—————————-
Then and Now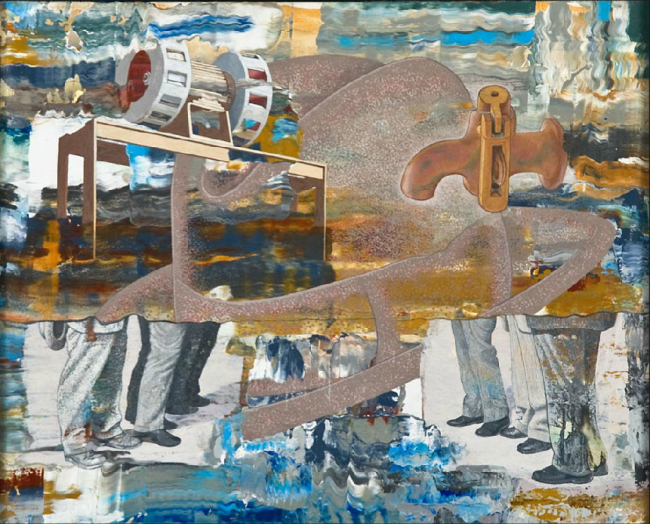 (Gray Men: Orbit, prior work of Paul Stopworth)
When: On view through June 29th, 2012
Where: Medicine Wheel Productions, Spoke Gallery, 110 K Street- 2nd Floor, South Boston, MA 02127
How: Official Website
What/Why: "Medicine Wheel Productions is proud to present, in its Spoke Gallery, Then and Now, a three person exhibition of work by internationally known South African artists Sophia Ainslie, Ilona Anderson, and Paul Stopforth. The three artists were originally based in Johannesburg, South Africa, but now call the Greater Boston area their home. Although they share a deep connection to each other through their mutual ties to South Africa and the antiapartheid movement, this is the first time they have exhibited together.  A practice shared by these three artists is that their works goes beyond a dialog solely concerned with formal art making issues. Their works also speak of global and personal stories as well as the struggles that interconnect us all. For this exhibition, each of the artists is showing art from two different bodies of work: recent work that was completed in the last few years and work created at an earlier date. In a sense this is a show of visual bookends."
—————————-
Fountain Street Open Studios Weekend

(See All the People, Anne Sargent Walker)
When: April 27 – 29th, 2012
Where: Fountain Street Studios, Bancroft Building, 59 Fountain Street, Framingham MA 01702
How: Official Website
What/Why: "Fountain Street Studios is a thriving artists' community located in the historic Bancroft Building in South Framingham. What began in 1996, when four artists shared the building with a multitude of businesses, has now grown to include over 70 working artists.
Fountain Street Studios is diverse and inclusive, and enjoys an excellent rapport with surrounding artist communities, as well as public and private supporters of the arts. A multitude of visual styles and media exist within the group of resident artists whose innate goal is to make art that inspires, excites, breaks boundaries and fosters the creativity in all.
Our most successful form of outreach is the Fountain Street Open Studios Weekend. For three days we open our doors to the public, sharing our art and workspaces. This event provides a unique and educational experience for visitors of all ages."
—————————-
Alex Katz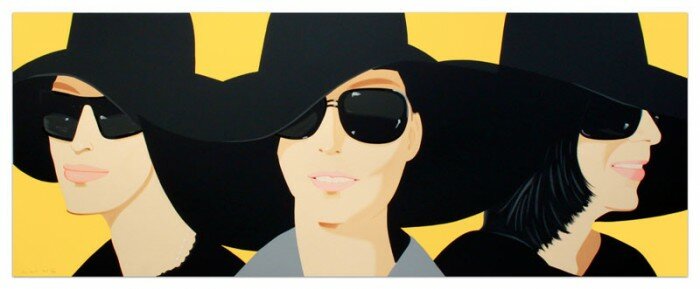 (Black Hats)
When: On view through June 16th, 2012
Where: Barbara Krakow Gallery, 10 Newbury Street, Boston, MA
How: Official Website
What/Why: "Barbara Krakow Gallery is pleased to present Alex Katz: 35 Years of Portraits. The exhibition features a selection of Katz's portraits from the late 1970's all the way to works that have been printed within the first few months of 2012, all engaged with portraiture.  This fluidity in themes through time is most evident in the Museum of Fine Arts, Boston's current exhibition, ALEX KATZ PRINTS, which runs through July 29.  In addition, Katz's exhibition at the Museum Ostwall in Dortmund Germany recently closed, yet he has numerous upcoming exhibitions including a solo show at Tate St. Ives that opens on May 19, and "Alex Katz: Maine/New York" which opens on July 14 at Colby College Museum of Art."
—————————-
West Medford Open Studios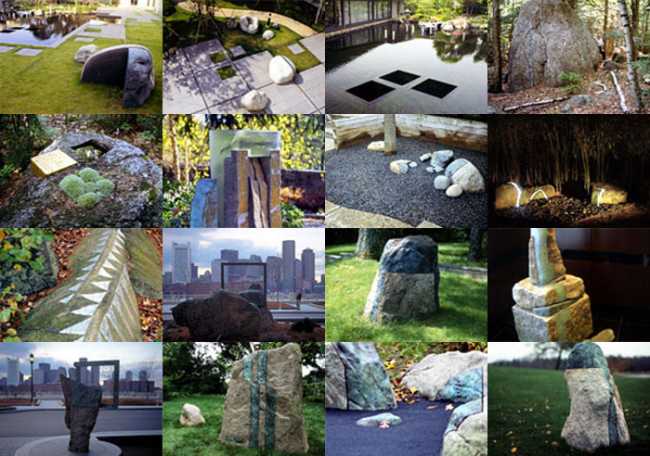 When: April 28th-29th, 2012
Where: Medford, MA. Event map here
How: Official Website
What/Why: "On April 28 + 29, 2012, the 13th annual West Medford Open Studios (WMOS) will bring our neighborhood together for a weekend of art, entertainment, and community.  This two-day event allows the public to view the work of over 70these artists and encourages a dialogue among the artists, curious neighbors, and the broader public.  A diverse community of artists take part, including painters, sculptors, photographers, writers, and musicians.  You are welcome to see, listen, and enjoy the work at artists' studios and at over two dozen public sites – all free, no appointment needed.
West Medford Open Studios offers a special opportunity for visitors to speak directly to artists about their own work. For adults, this is a chance to broaden their knowledge of the creative process. For younger folks, it is a chance to meet working artists living in their midst, to ask questions about how an artist pursues his or her craft, and to gain an appreciation for how art can enhance their lives. Many of the artists are teachers as well, and all enjoy talking about their work. Open Studios enriches the city by providing a cultural feast to all who participate and bolsters support for the arts in Medford."
—————————-
Alter Ego II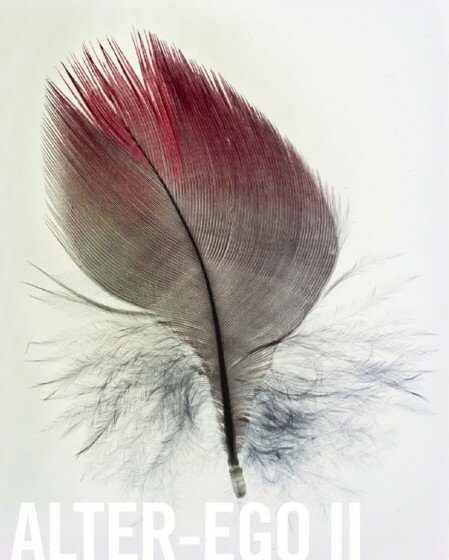 When: On view April 28-May 19, 2012
Opening Reception: Saturday, April 28, 3-6 pm
Where: Nave Gallery, Clarendon Hill Presbyterian Church, 155 Powderhouse Blvd., Somerville, MA
How: Official Website
What/Why: "Photography has almost as many celebrated artists as it does technical processes. It is an art that has become ubiquitous with digital media and cell phone technology; having over a billion images created around the world on a daily basis. However, imagery has also seen resurgence and inventiveness in many analogue techniques. This exhibition has invited 18 artists who are still using toy cameras, lens-less photographs and alternative processes to create imagery in our increasingly digitizing world. "Alter Ego II" celebrates the future of photography, the equal alternative to our ever pixilating view."
—————————-
Hyperconscious

(Bug Bear (we were all something once, will be again and so on), Jenn Houle)
When: On view through April 30th, 2012
Where: Lynn Arts, Inc, 25 Exchange Street Lynn, MA 02902
How: Official Website
What/Why: "Featuring the work of: Kim Blodgett, Jenn Houle, Katherine Vetne"
————————–
(In)visible Artists Town Hall

(Invisible Artist by Cecilia Paredes. Seemed appropriate)
When: Saturday April 28th, 2012 4:00 – 7:00pm
Where: Washington Street, 321 Washington St, Somerville, MA 02143
How: Official Website
What/Why: "Boston is renowned for its education, technology and sports institutions. How can we also make The Hub notorious for art?!
If you are an artist, enthusiast, educator or patron, please join our town hall discussion at WSAC on April 28, from 4-7pm."
—————————-
Slow Dancing
When: On view through April 29th, 2012
Viewable anytime between 7pm and 11 pm nightly
Where: Facade of Widener Library, Harvard Yard, Cambridge, MA
How: Official Website 
What/Why: "Slow Dancing, an outdoor video installation by David Michalek"
—————————-
MFA Thesis I Show

 (Daniel Boardman)
When: On view through May 3rd, 2012
Where: Mass Art, Bakalar Gallery, 621 Huntington Ave Boston, MA 02115
How: Official Website
What/Why: "Ranked #1 in Massachusetts by the US News & World Report, MassArt's MFA Programs showcase innovative multi-disciplinary works in two exhibitions this spring. "
—————————-
"Le talent, c'est d'avoir l'envie de faire quelque chose."-Jacques Brel
Talent is the want to do something.
So go do it. ♥