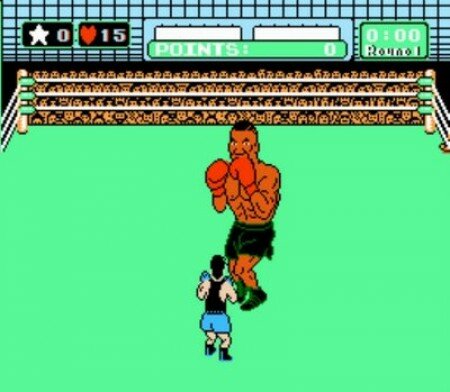 Contemporary Vinyl x Mass Made x Cyber Arts x Flight Paths
Let's make this a Good Friday and KO the work week!
————————————————————————————-
Now Open- Mass Art Made
Where: 625 Huntington Ave, Boston, MA 02115
How: Official Website
What/Why: Our Mission: "To put MassArt talent on display and sell objects that underscore the creative impact of MassArt in a variety of industries and to create stronger connections between the college, the students, the alumni, and the surrounding community. The store, the merchandise, and the employees are touch-points for building the MassArt brand. You can find us on Facebook and Twitter, as well as our new website www.massartmade.com. A portion of the sales goes to undergrad scholarships. Our online store is coming in Fall 2011."
————————————————————————————-
Boston CyberArts Festival
When: April 22nd through May 8th, 2011
Where: Atlantic Wharf, 290 Congress Street, Boston, MA 02210 (and various other locations)
How: Official Website
What/Why: "The Boston Cyberarts Festival is the first and largest collaboration of artists working in new technologies in all media in North America, encompassing visual arts, dance, music, electronic literature, web art, and public art."
Check out a comprehensive guide to the festival on Time Out Boston
————————————————————————————-
Montserrat Open House
(piece from Gods and Monsters exhibit)
When: On view now through April 27th, 2011
Where: Montserrat Gallery, 23 Essex Street, Beverly, MA 01915
How: Official Website
What/Why: "Each year, Montserrat pulls out all the stops and displays student artwork on every available surface. Classrooms, galleries and hallways are bedecked with recently made paintings, prints, photos and drawings; sculptures rise from the floor and hang from ceilings, and videos play from screens and projectors. Please join us to see what we've been up to this year and celebrate the creativity!"
—————————–
The Work of Benjamin Cariens and Andy Zimmerman
When: On view now through May 22nd, 2011
Where: Boston Sculptor's Gallery, 486 Harrison Ave. Boston, MA 02118
How: Official Website
What/Why: "Benjamin Cariens is a mixed media sculptor whose work focuses on the dynamic role of religious and cultural traditions, rituals and symbols in mediating between the many distinct dimensions of our lives; the private and the public, the present and the past, the sacred and the profane.
Andy Zimmermann grew up in West Virginia. He graduated from Harvard College in 1975, where he majored in psychology. He studied painting there with Paul Rotterdam, Rudolph Arnheim, Albert Alcalay, and Will Reimann. He exhibits paintings, welded steel sculptures, and digital multimedia works at major venues including the Rose Art Museum at Brandeis University, the DeCordova Museum Sculpture Park in Lincoln, MA, and the Cedarhurst Sculpture Park in Mt. Vernon, IL. He has had solo gallery exhibits in Boston and New York City, and has participated in group shows internationally. He earned an MFA from the Massachusetts College of Art in 2003. His installation "Cars and Stars" pictured here was exhibited at the MIT Museum in Cambridge, MA. Zimmermann is also a musician and has collaborated on theater projects as a video and sound artist."
————————————————————————————-
A Series of Installations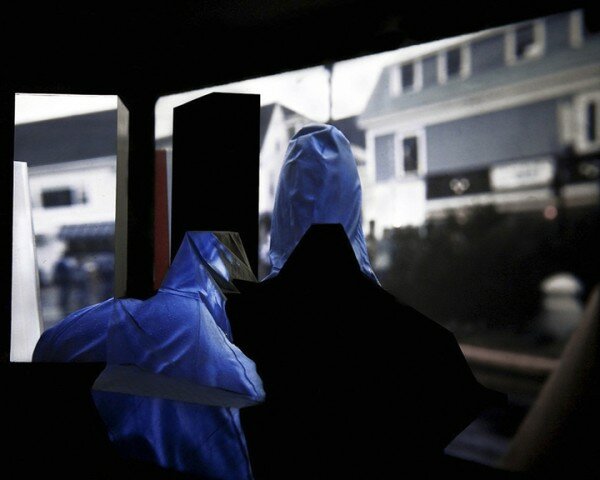 When: On view now through April 23rd, 2011
Opening Reception: April 22nd, 2011 6:00-8:00PM
Where: The Art Institute of Boston At Lesley University Student Gallery,601 Newbury st., Boston, MA
How: Official Website
What/Why: "A series of Installations by photography majors Kyle Mullane, Emily Wilson, Marcus Guttenplan and Jonathan Seyer. Come Join us to to see our senior exhibition and celebrate our final year and project at AIB. There will be plenty of wine."
————————————————————————————-
The Record: Contemporary Art and Vinyl
When: On view now through September 5th, 2011
Where: ICA Boston,100 Northern Avenue, Boston, MA 02210
How: Official Website
What/Why: "The Record: Contemporary Art and Vinyl, organized by the Nasher Museum of Art at Duke University, is the first museum exhibition to explore the culture of vinyl records within the history of contemporary art. Bringing together artists from around the world who have worked with records as their subject or medium, this groundbreaking exhibition examines the record's transformative power from the 1960s to the present.
Through sculpture, installation, drawing, painting, photography, sound work, video and performance, The Record combines contemporary art with outsider art, audio with visual, and fine art with popular culture.
The exhibition features 99 works by 41 artists, including rising stars in the contemporary art world (William Cordova, Robin Rhode, Dario Robleto), outsider artists (Mingering Mike), well-established artists (Jasper Johns, Ed Ruscha, Carrie Mae Weems) and artists whose work will be shown in a U.S. museum for the first time (Kevin Ei-ichi deForest, Jeroen Diepenmaat, Taiyo Kimura, Lyota Yagi)."
When: April 22nd, 2011 5:30 pm – 7:25 pm
Where: Museum of Fine Arts, Boston, 465 Huntington Avenue, Boston, MA
How: Official Website
Cost: $8
What/Why: "Summer Wars by Mamoru Hosoda (Japan, 2009, 114 min., video). In this visually stunning anime by the director of The Girl Who Leapt Through Time, high school student Kenji—a socially awkward computer whiz—receives an invitation to help Natsuki, the most popular girl in school. Kenji jumps at the chance; yet his world is about to change. The program that runs Japan's technological systems has been mysteriously hacked by an artificial intelligence system, simply known as Love Machine. Relying on the help of Natsuki's wealthy family, Kenji is forced to solve the problem before Japan falls to its knees and Love Machine is able to initiate the nuclear destruction of the entire world."
Check out the other featured films that are a part of the MFA's Animation Celebration here.
When: On view now through August 7th, 2011
Where: Museum of Fine Arts 465 Huntington Ave, Boston, MA 02115

How: Official Website
What/Why: "Over the course of his career, Dale Chihuly has revolutionized the art of blown glass, moving it into the realm of large-scale sculpture and establishing the use of glass—inherently a fragile but also magical material—as a vehicle for installation and environmental art. This exhibition of new and archival works represents the breadth and scope of the artist's creative vision over the last four decades.
The exhibition will include installations such as Lime Green Icicle Tower, to be installed in the Shapiro Courtyard; a Persian Wall; a Chandelier room with six examples, including the Chiostro di Sant'Apollonia Chandelier; and a room containing a magnificent Mille Fiori installation that is nearly sixty feet long.
By 1965, Dale Chihuly was already captivated by the process of glassblowing. Influenced by an environment that fostered the blurring of boundaries separating the various arts, as early as 1967 Chihuly was using neon, argon, and blown glass forms to create room-sized installations of his glass. Although his work ranges from the single vessel to indoor and outdoor site-specific installations, he is best known for his multipart blown compositions. Based in Seattle, Washington, Chihuly works with a team of glassblowers, a process that allows him to work on a grand scale and to explore and experiment with color, design, and assemblage. "Chihuly: Through the Looking Glass" provides an opportunity to see and explore the full range of his artistic achievements by immersing visitors in the beautiful and enchanting environments created through his extraordinary vision."
————————————————————————————-
Identity Art Exhibition
(Winter's Day, Philip Spinks)

When: On view through June 10th, 2011
Where: Brighton-Allston Heritage Museum, 20 Chestnut Hill Ave, Boston, MA 02135
How: Official Website
What/Why: "Identity Art Exhibition with 7 regional artists and 55 original artworks. What's your Identity?"
When: April 22nd, 2011, 8PM
Where: BLVD. Boston, 251 Newbury St., Boston, MA
How: Official Website
What/Why: "We are teaming up with Altamont and Heroin Skateboards to bring you our new show featuring the artwork of Mark "Fos" Foster.
Fos has been in the skateboard industry for quite some time doing work for Toy Machine, Zero, Black Label, Emerica, Deathwish, & Baker. He owns and runs Heroin Skateboards and is also currently the art direct at Altamont Apparel.
Limited Skateboards and Tee Shirts will be available with original Fos Artwork
Free Drinks with ID courtesy of PBR and Magners"
————————————————————————————-
A Tool is  a Mirror
(Flight Paths, Daniel Hlynsky)
When: On view now through May 8th, 2011
Where: Mobius, 725 Harrison Avenue # 1 Boston, MA 02118
How: Official Website
What/Why:"Every keyboard reflects a hand and every screen an eye. Featuring the work of Aerostatic, Shelia Gallagher, Dennis Hlynsky, Brian Kane, Duncan Laurie, Rupert Nesbitt and Erik Sanner."
————————————————————————————-